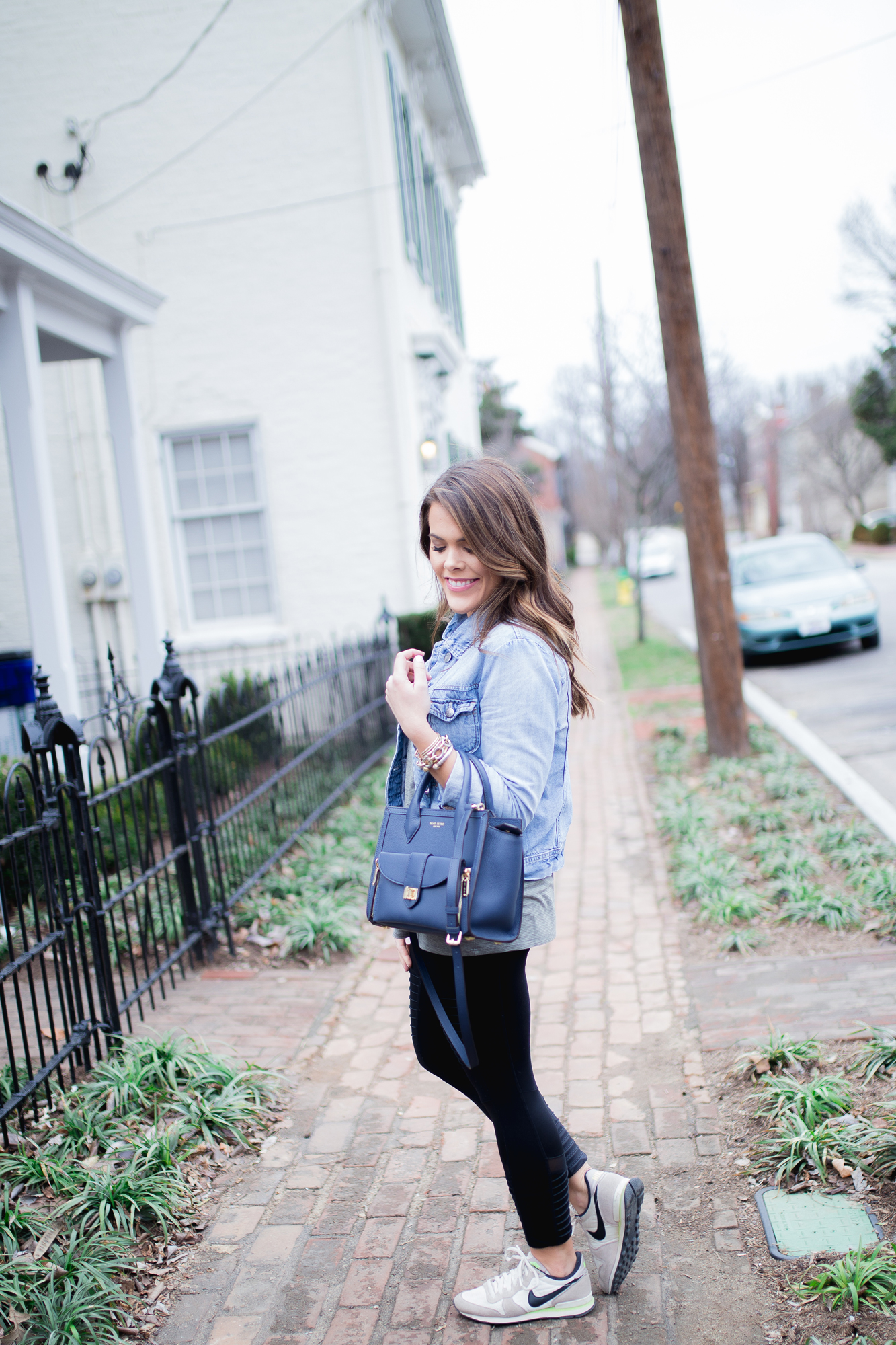 Denim Jacket / Criss Cross Tee / Alo Moto Leggings: I'm wearing a S, last seen here / similar Nike Sneakers / Henri Bendel Crossbody c/o / Kendra Scott Bangle Set c/o / Michael Kors Watch / Block Initial Necklace / David Yurman Cuff / David Yurman Petite Gold Bangle / David Yurman Link Bracelet / Dana Rebecca Studs / Lulu Frost Code Rings / Lipstick: 'Kim K.W.' / Lip Liner: 'Pillowtalk' / Blush: 'First Love'
Happy Friday y'all! I have worn these moto leggings more than I care to admit, they're just that good! Last time you saw these leggings, I was bundled up for winter. And while it isn't spring quite yet, I thought I would share how I would wear these leggings once it decides to warm up a bit. I couldn't resist pairing it with my favorite new tee. Be prepared to see this tee a lot around here, I love it so much! It's under $40 and comes in two other colors!
Have a good one y'all!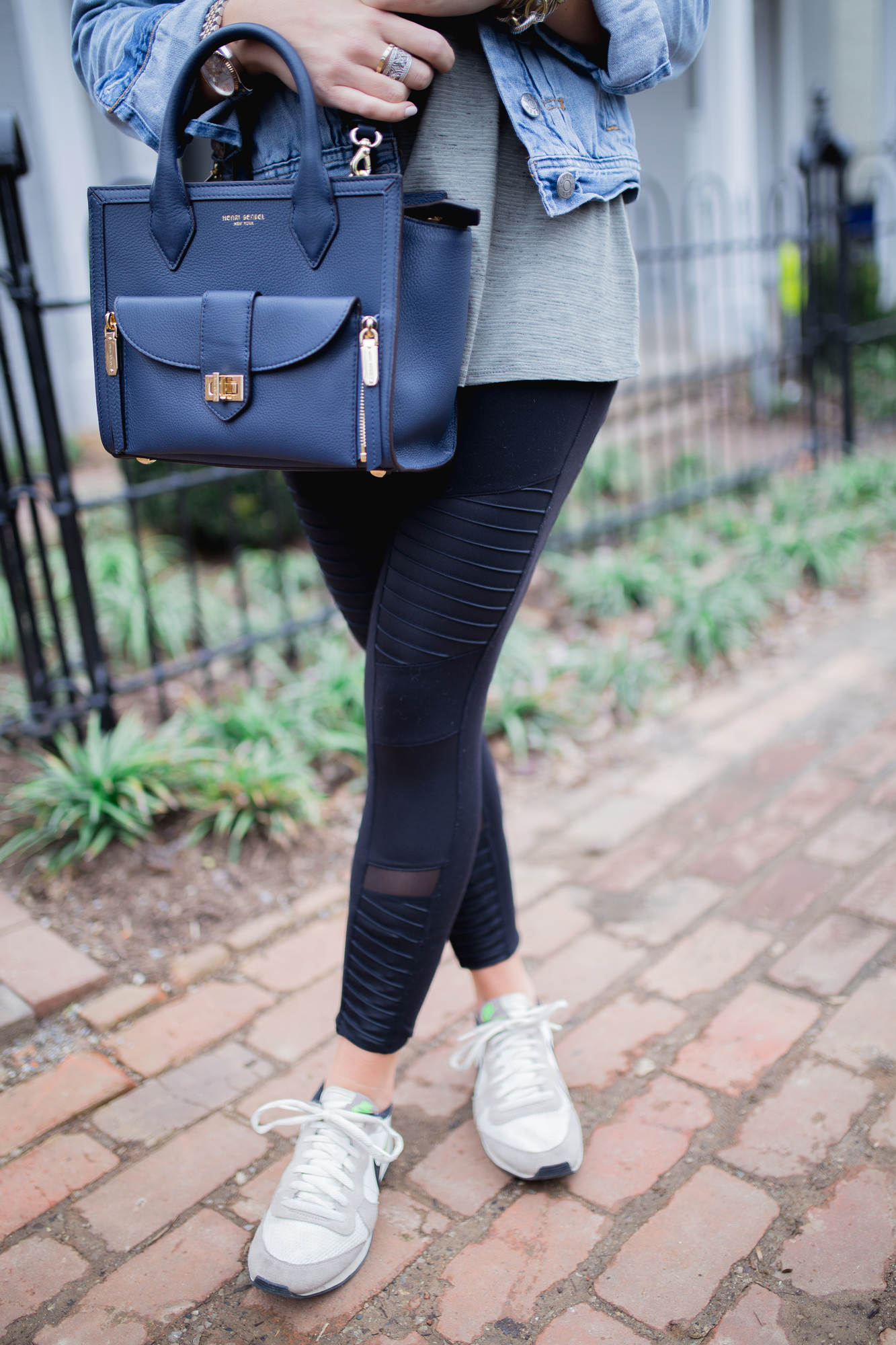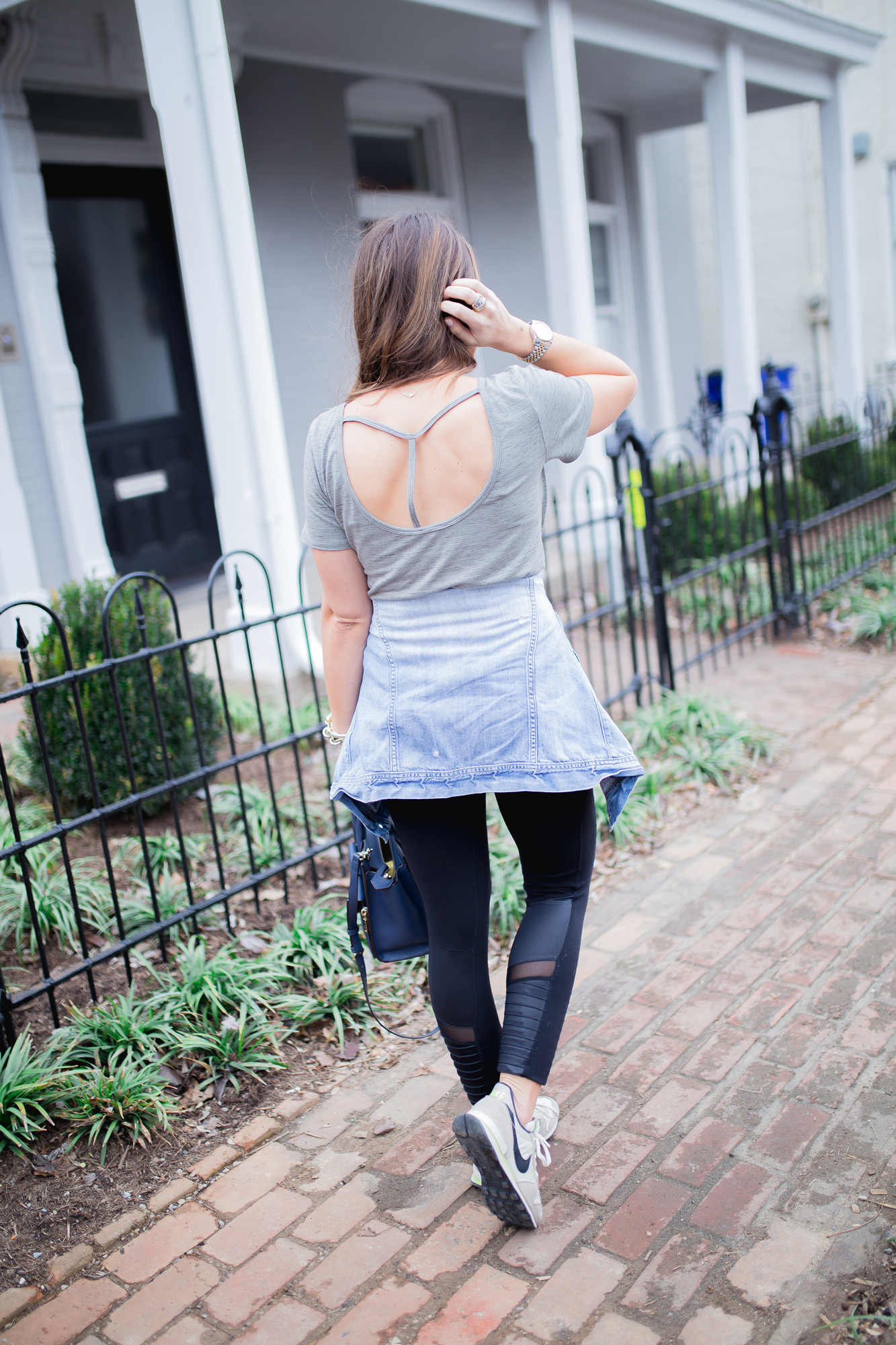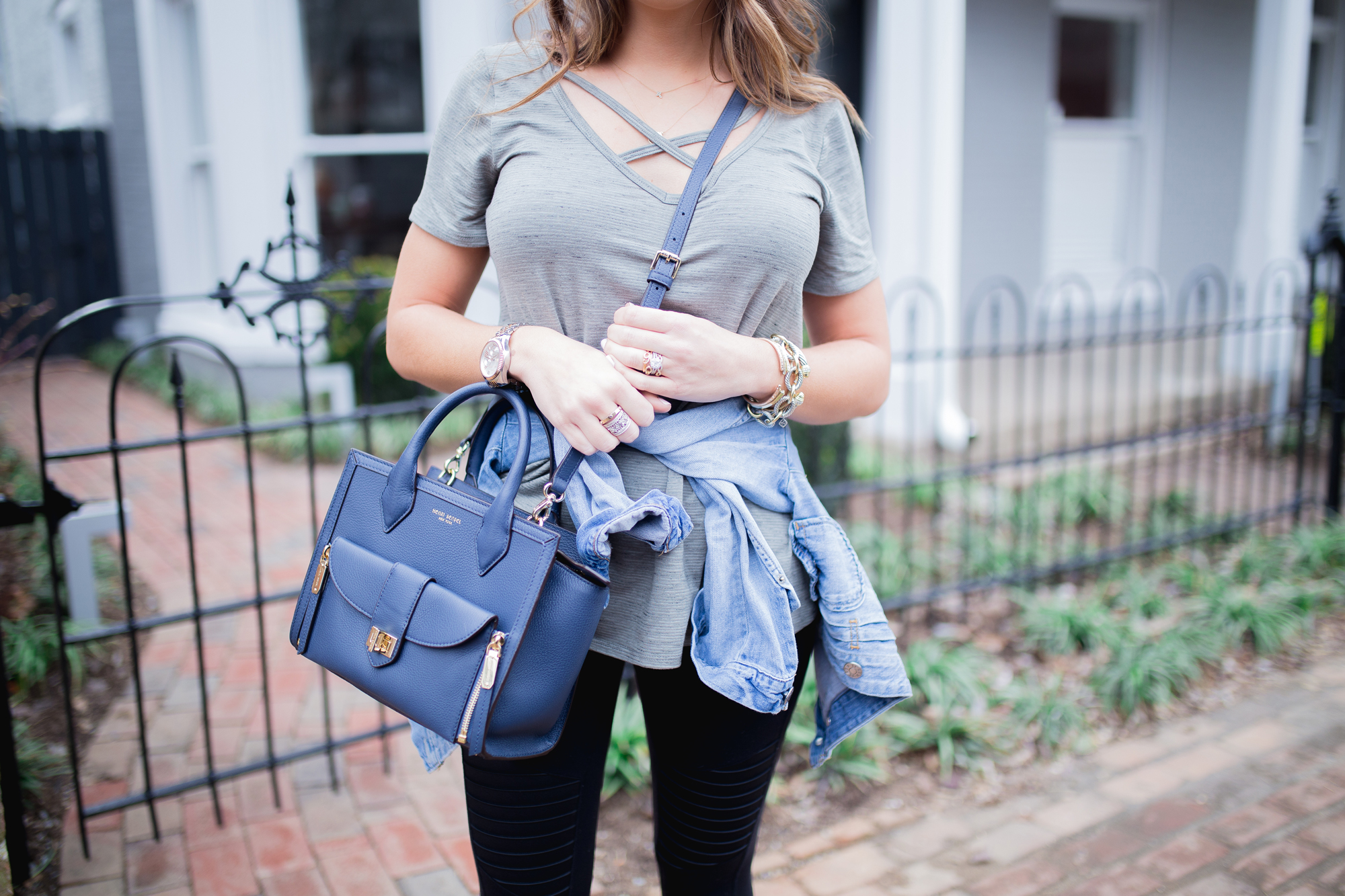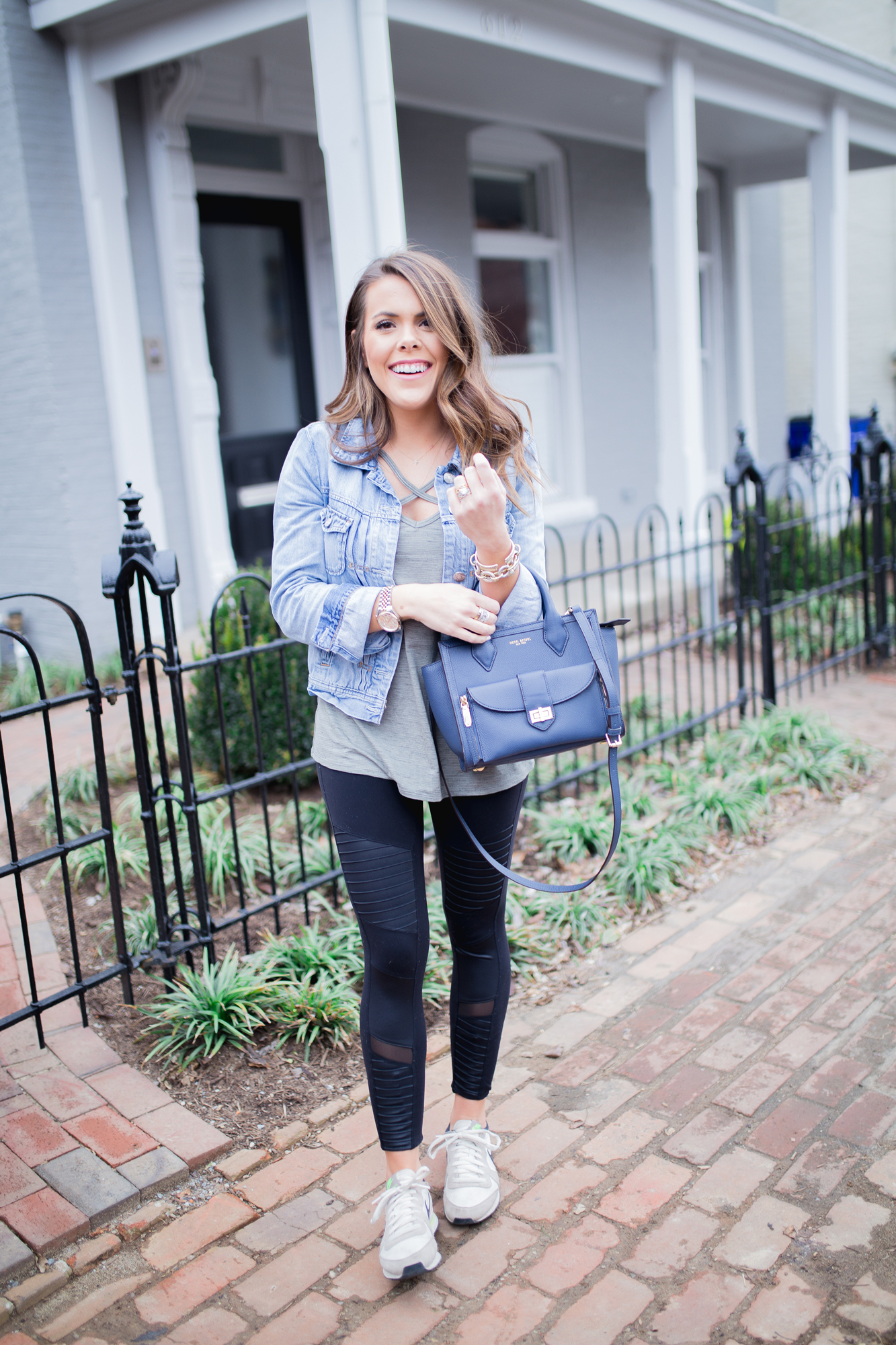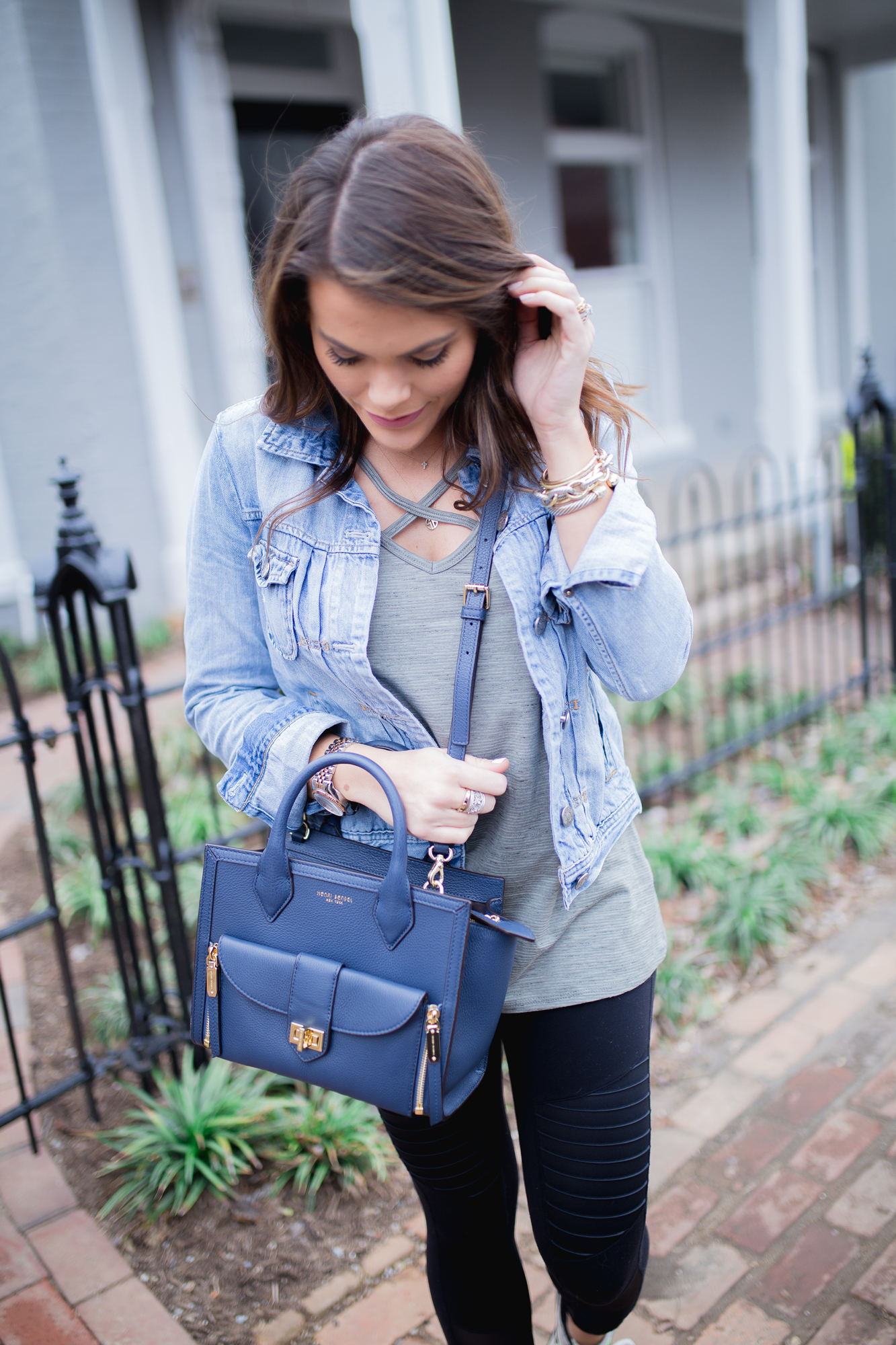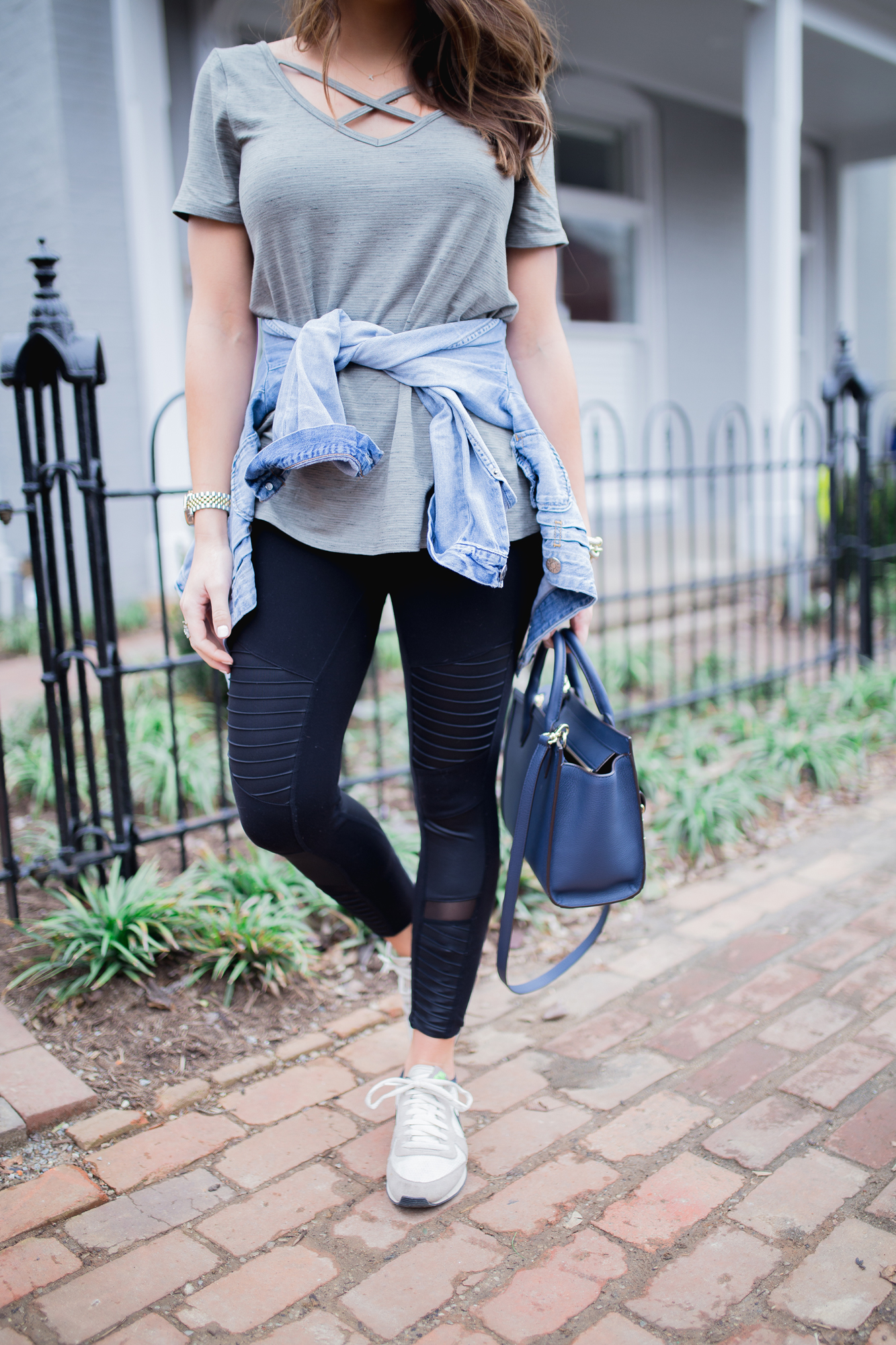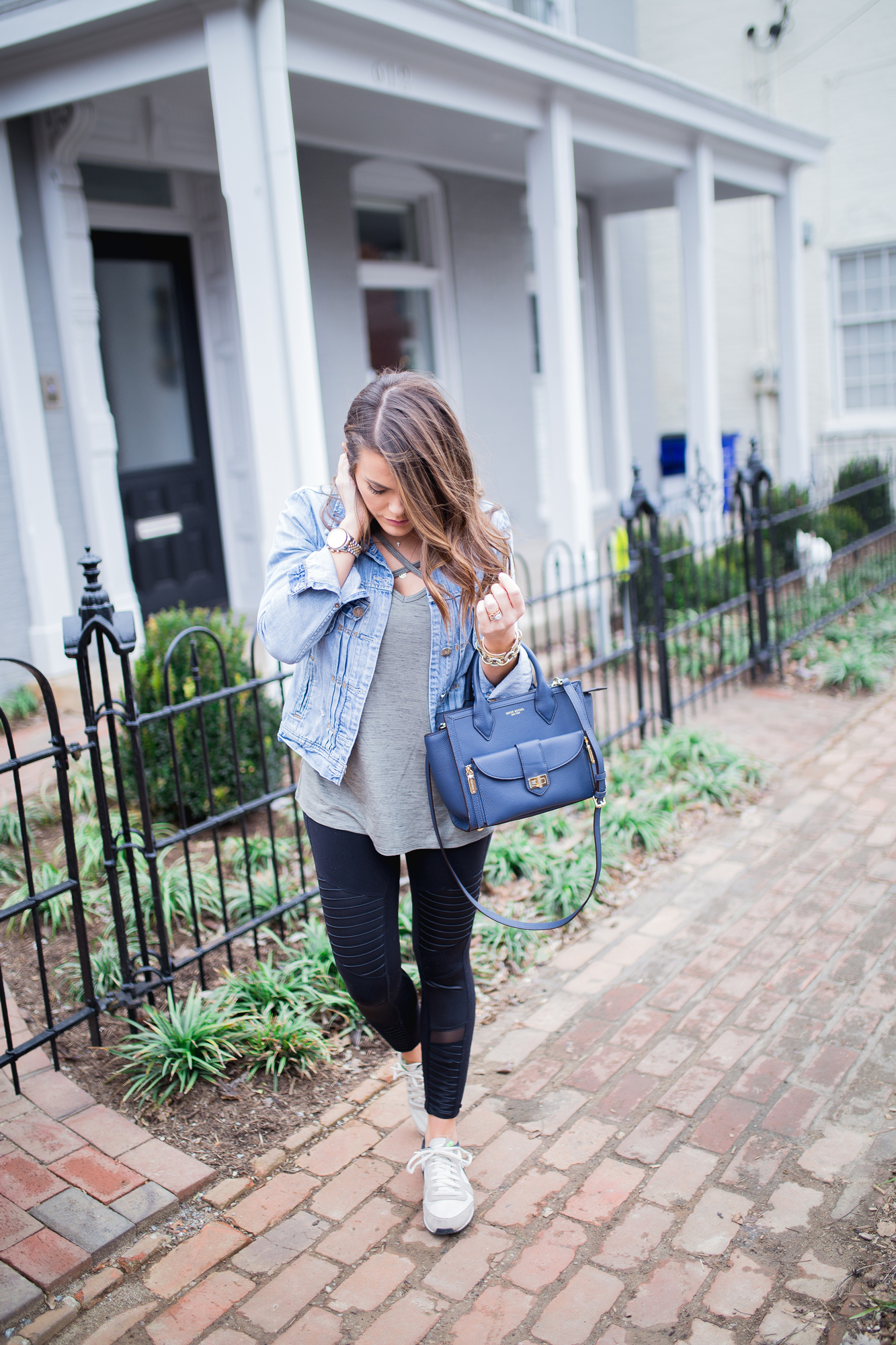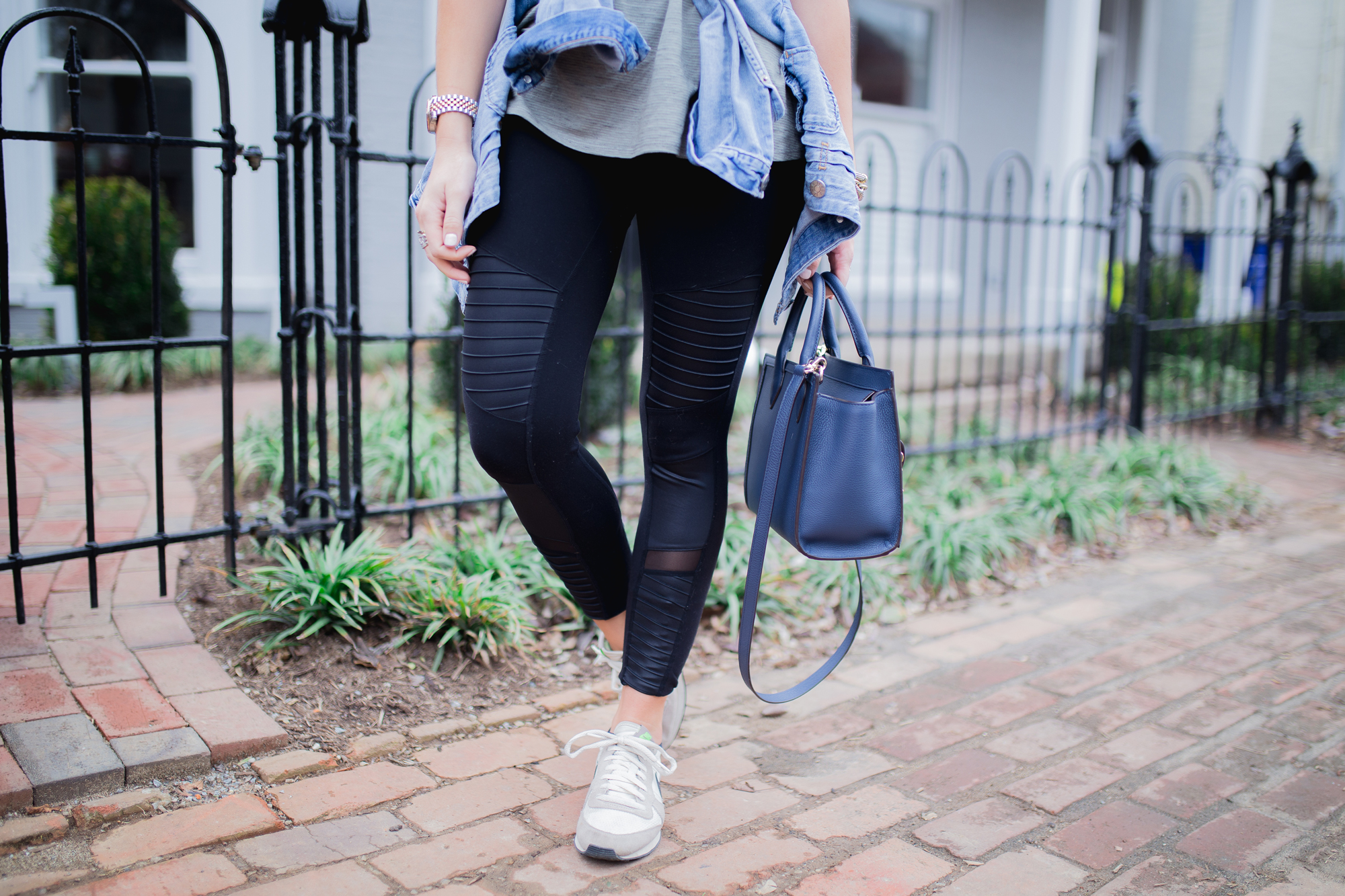 Denim Jacket / Criss Cross Tee / Alo Moto Leggings: I'm wearing a S, last seen here / similar Nike Sneakers / Henri Bendel Crossbody c/o / Kendra Scott Bangle Set c/o / Michael Kors Watch / David Yurman Cuff / David Yurman Petite Gold Bangle / David Yurman Link Bracelet / Dana Rebecca Studs / Lulu Frost Code Rings / Lipstick: 'Kim K.W.' / Lip Liner: 'Pillowtalk' / Blush: 'First Love'