Camo Jacket / Peplum Tee: ON SALE for $24, I'm wearing an XS / Faux Leather Leggings / Vince Camuto Booties / Rebecca Minkoff Bag / Mirrored Earrings / Sunnies / Michael Kors Watch / Block Initial Necklace / David Yurman Cuff / David Yurman Petite Gold Bangle / David Yurman Link Bracelet / Dana Rebecca Studs / Lulu Frost Code Rings / Lipstick: 'Kim K.W.' / Lip Liner: 'Pillowtalk' / Blush: 'First Love'
Happy Monday y'all! I hope everyone had an amazing weekend! We spent ours with friends and family, cheered on our CATS to a big victory and caught up on our DVR! Sidebar, I've somehow hurt my neck, and my mobility is shot. If anyone has any suggestions on how to remedy a serious crick in the neck, pleaseee let me know!
Anyway! Spring is all about lightweight jackets for me. My favorites have always been my utility jacket & denim jacket, but this camo number is becoming a close second! I love the longer style and zipper detail around the neck, and the under $40 price tag doesn't hurt either. What are your favorite layering jackets for spring?!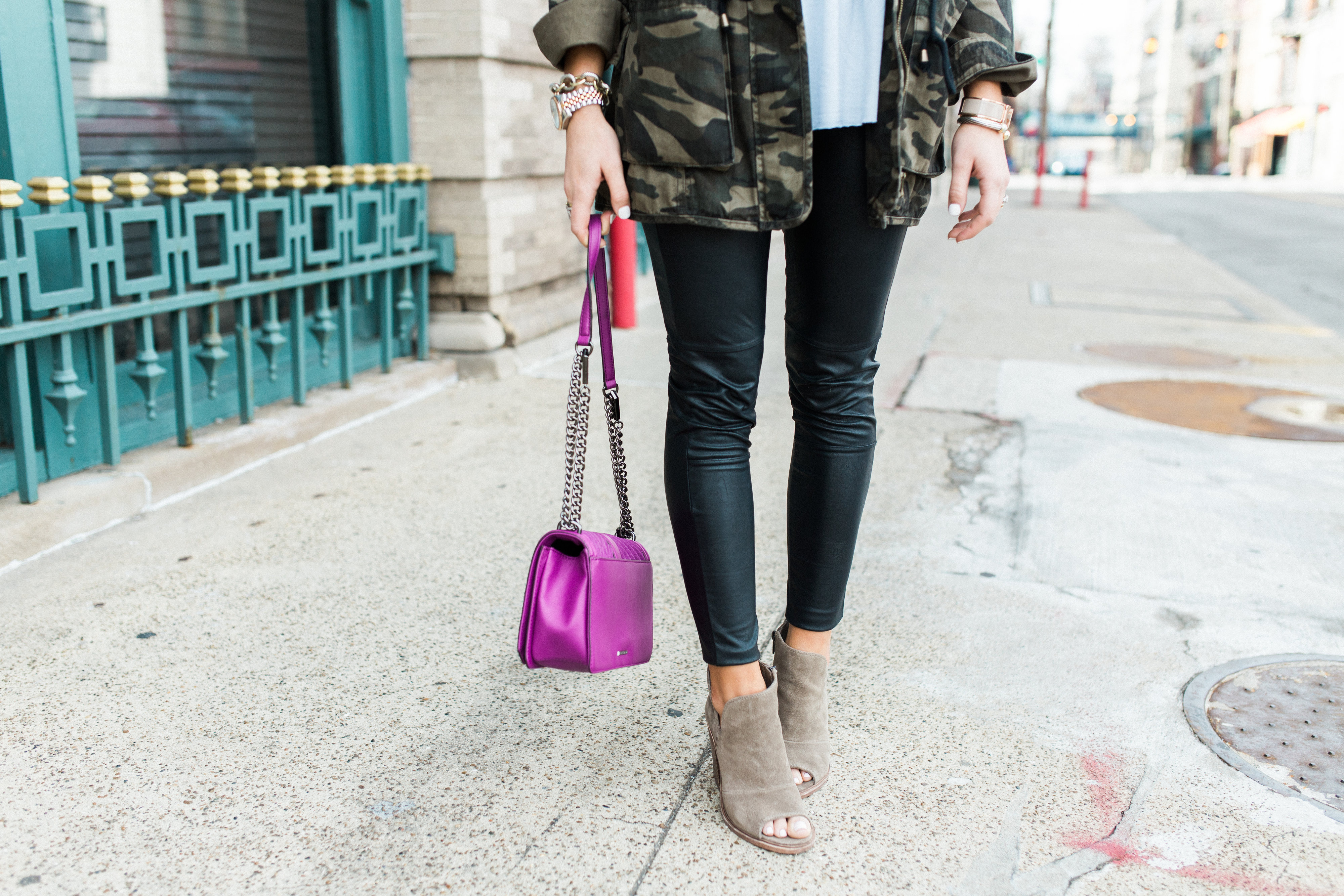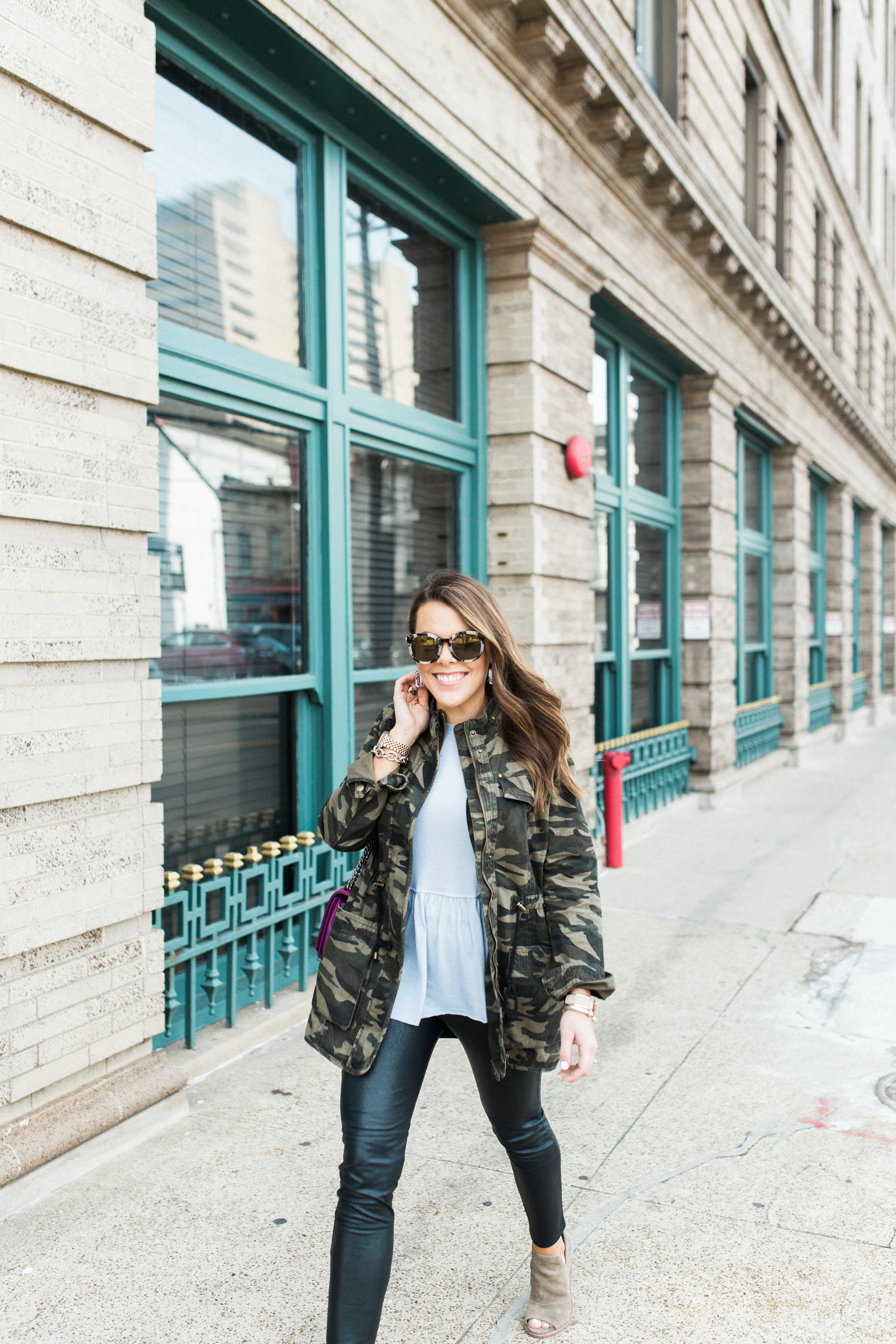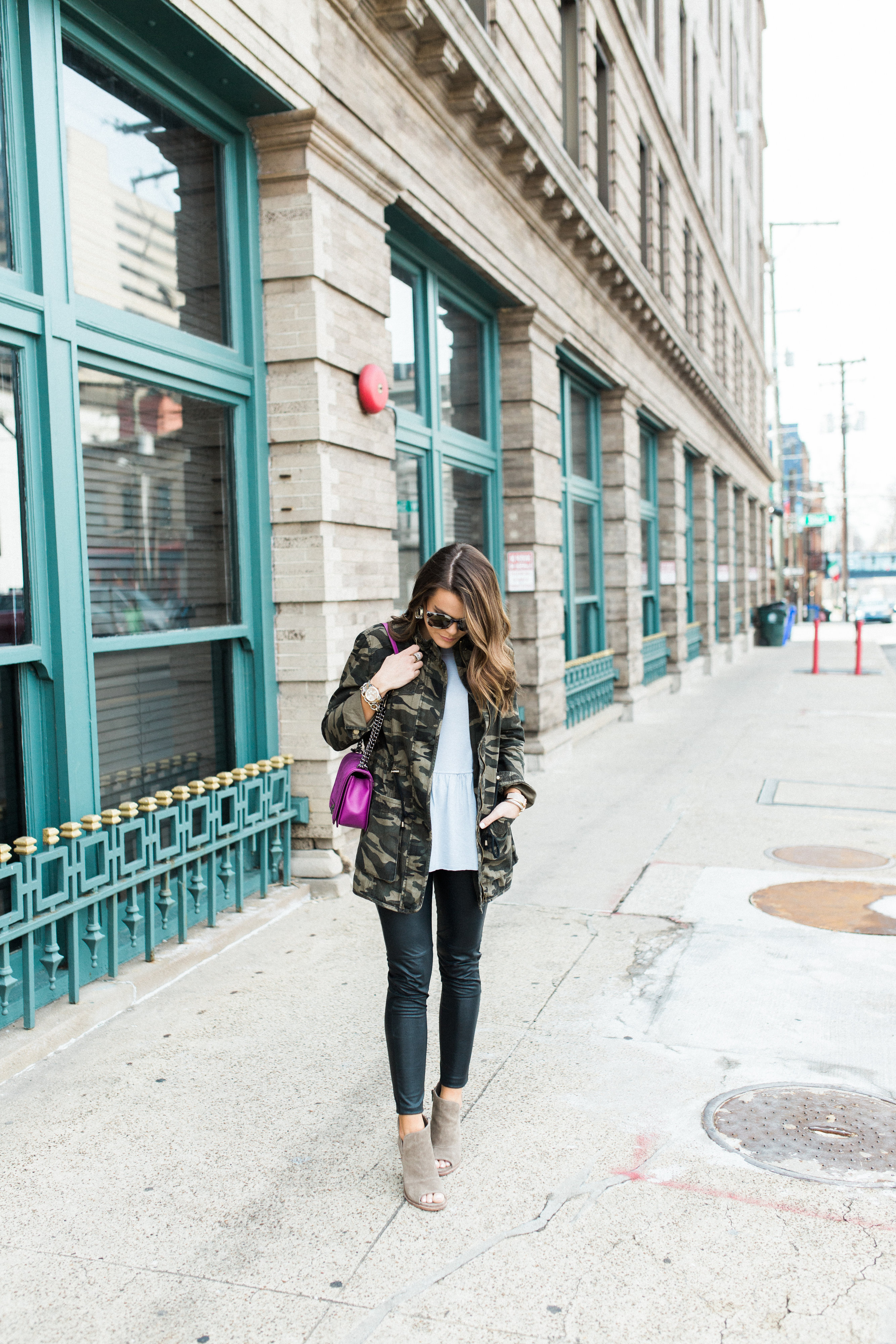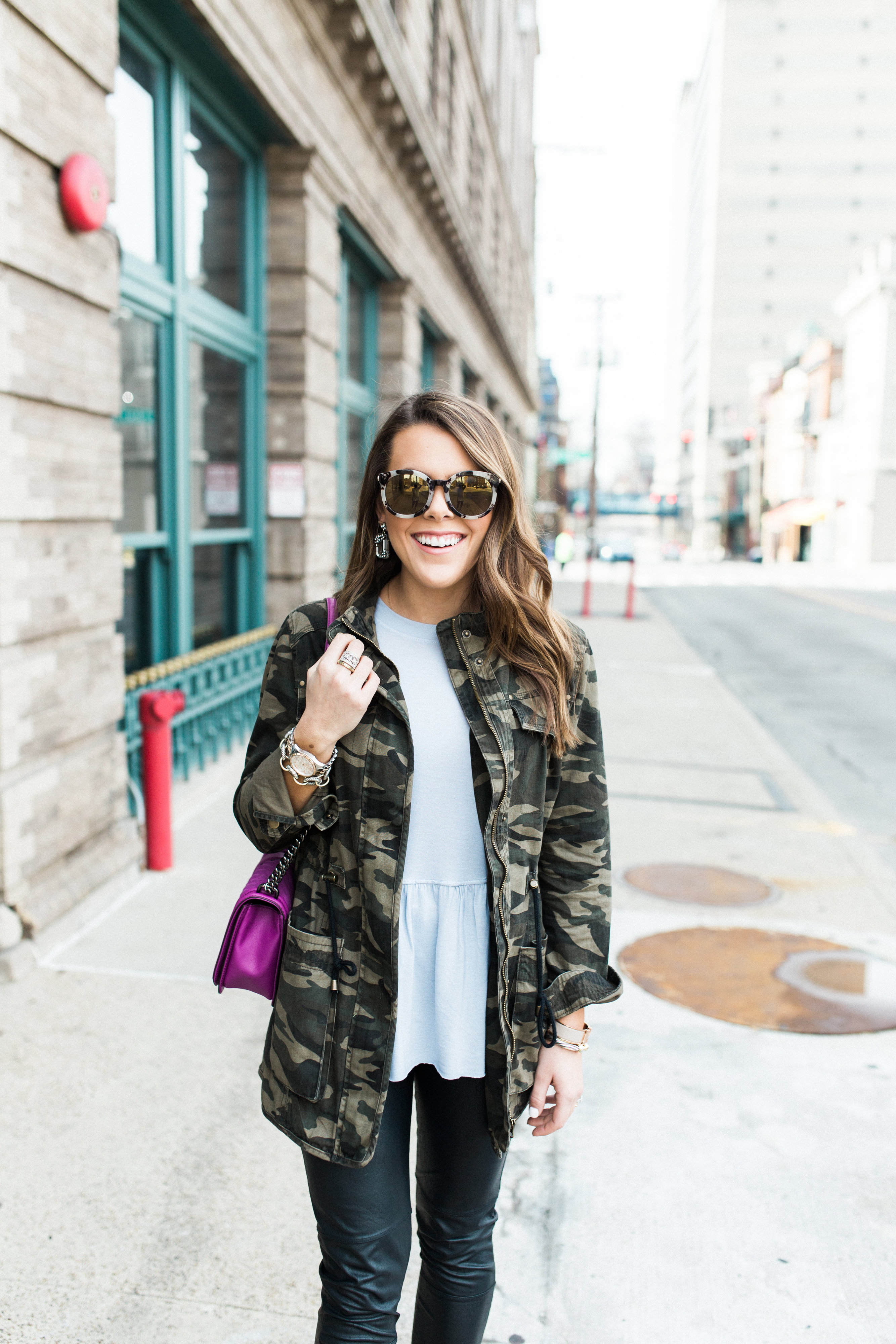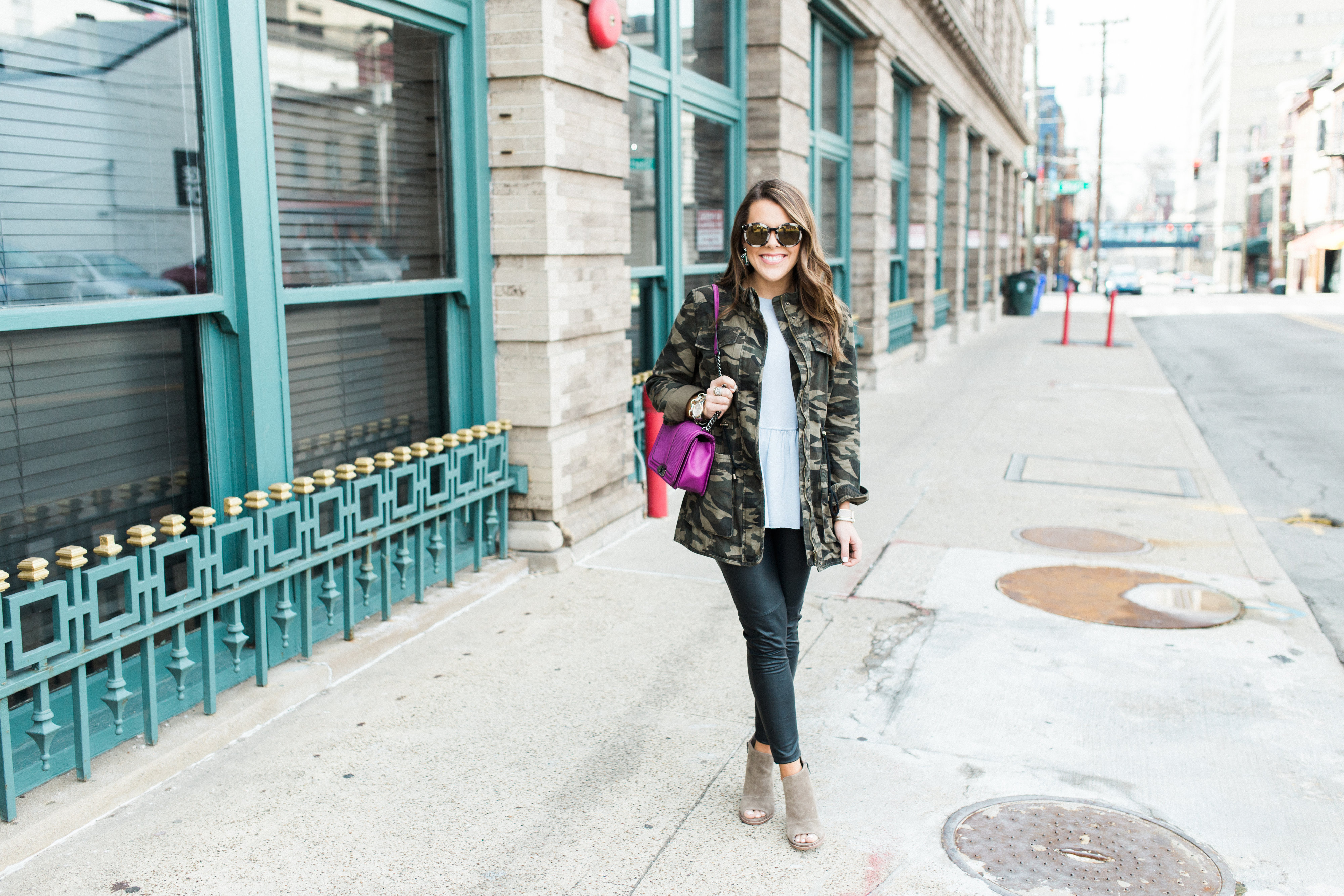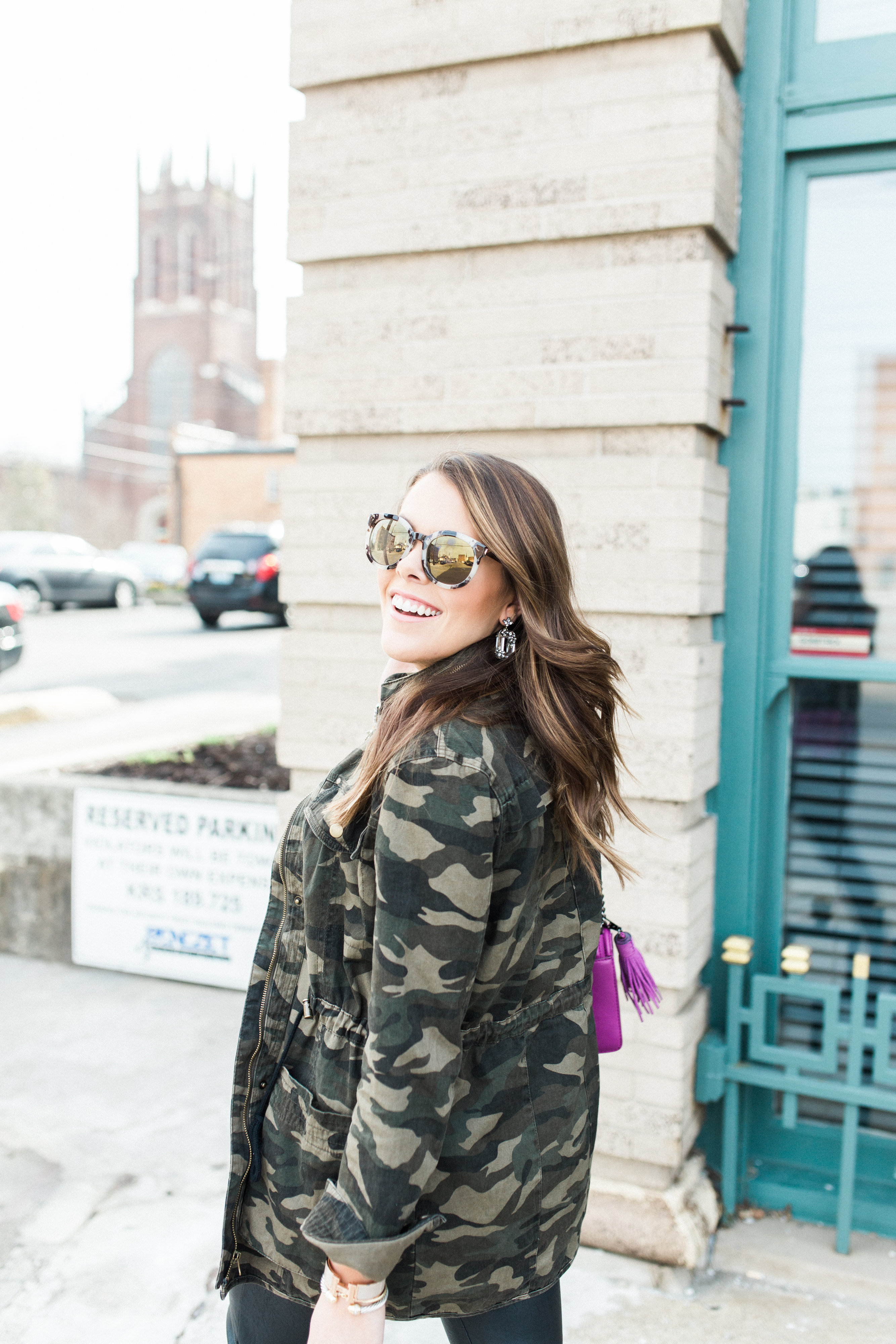 Camo Jacket / Peplum Tee / Faux Leather Leggings / Vince Camuto Booties / Rebecca Minkoff Bag / Mirrored Earrings / Sunnies / Michael Kors Watch / Block Initial Necklace / David Yurman Cuff / David Yurman Petite Gold Bangle / David Yurman Link Bracelet / Dana Rebecca Studs / Lulu Frost Code Rings / Lipstick: 'Kim K.W.' / Lip Liner: 'Pillowtalk' / Blush: 'First Love'