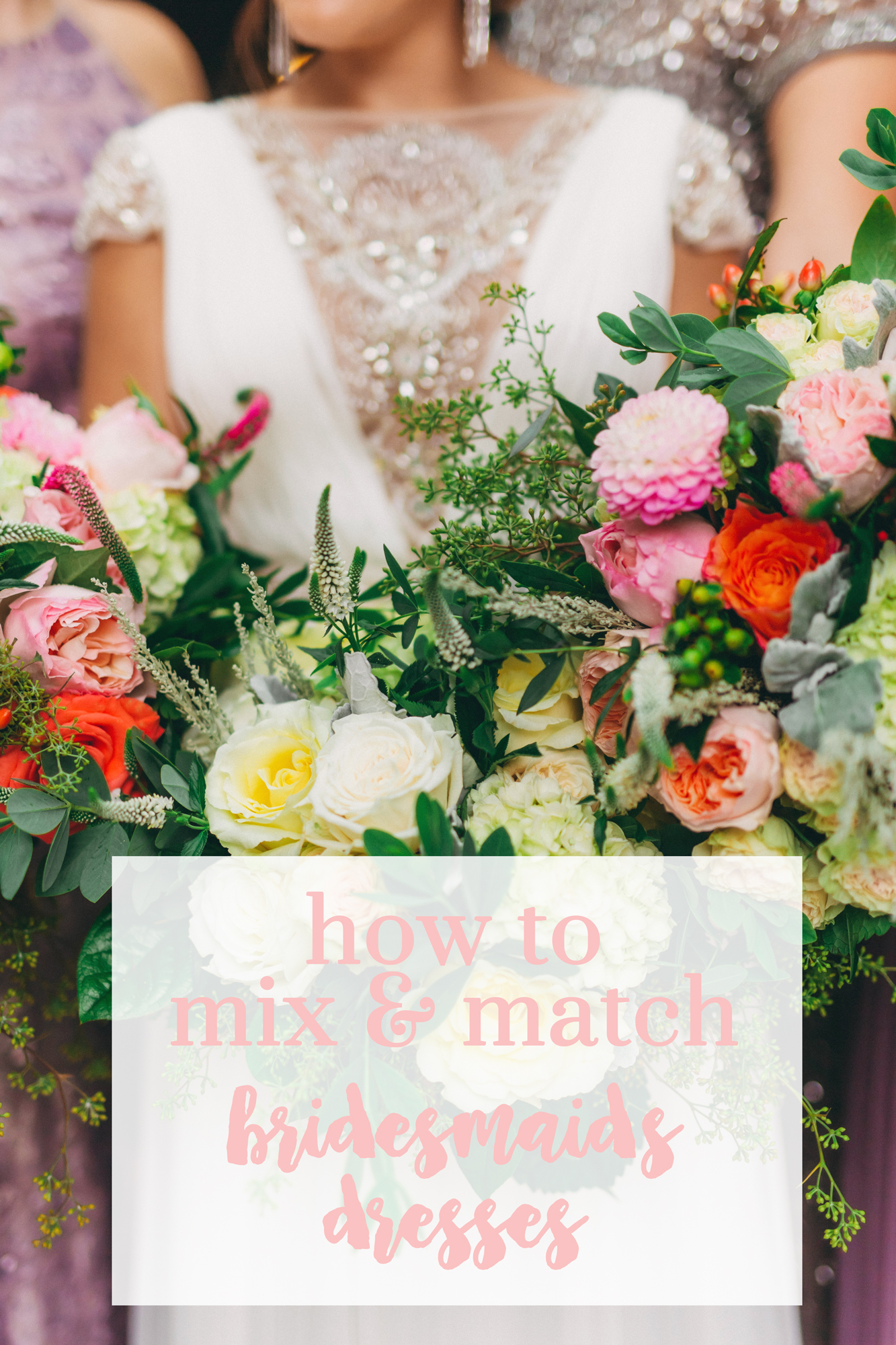 Happy Wednesday y'all! I am back with another Wedding Wednesday, and I am so excited to share today's post. It is something I get a lot of questions about, so today I thought I would share how to put together mix & match bridesmaids dresses. I am pretty proud with how the ones I picked turned out, and at the end of the day my 'maids were just as pleased with their dresses as I was. Pulling mix & match dresses is much easier than you would expect too!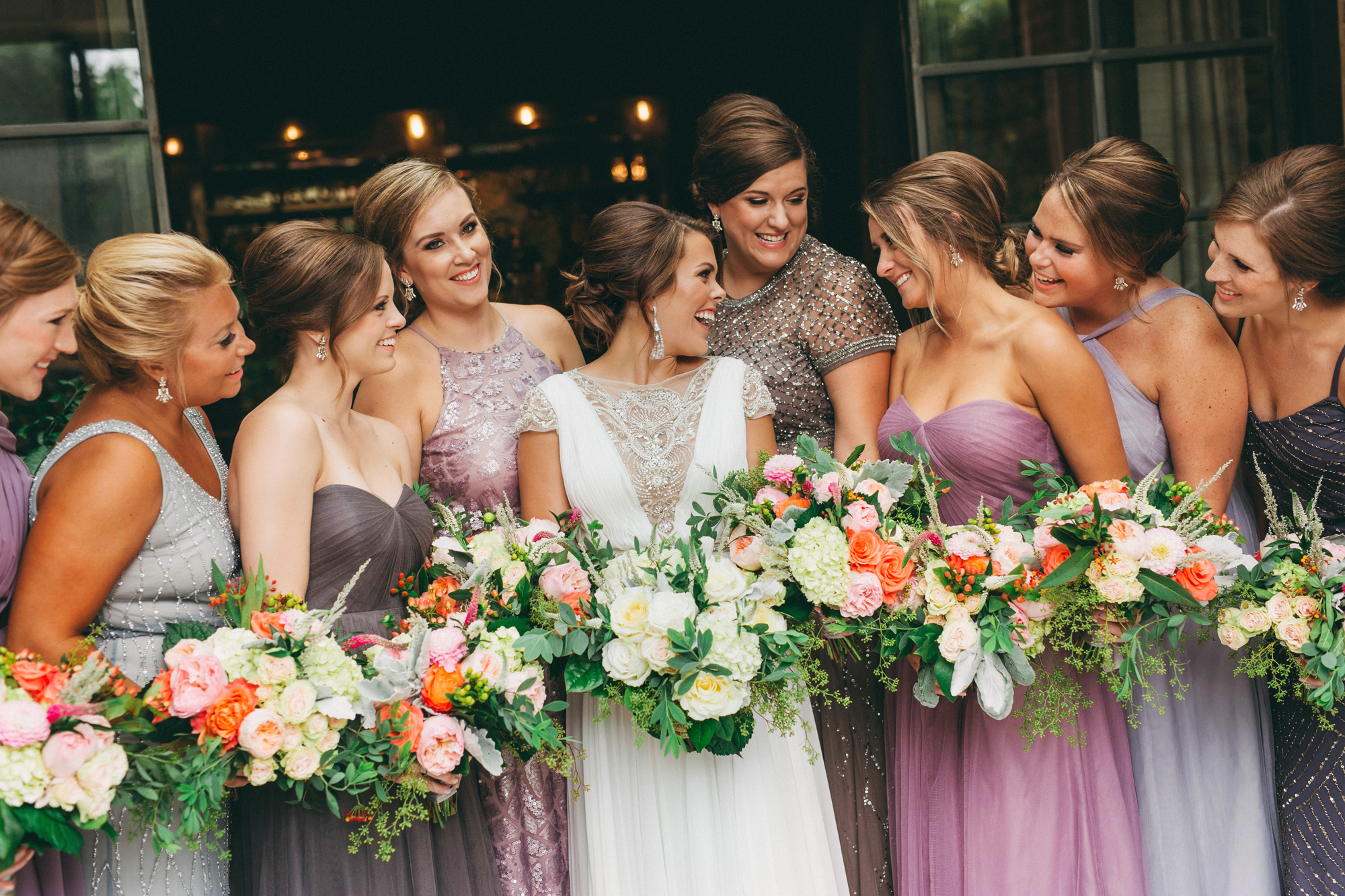 First things first, find inspiration. Whether it's a color palette, a photo of another bridal party or something else– let this be your stepping stone! I stumbled upon a photo of a bridal party on Instagram right after I got engaged. The dresses were a range of muted purples & greys, with a mix of textures, and I immediately fell in love. I was set on having grey & purple bridesmaids dresses after seeing that photo. This inspiration set the tone for the rest of my wedding planning, only because it was the first thing I knew I wanted for our wedding.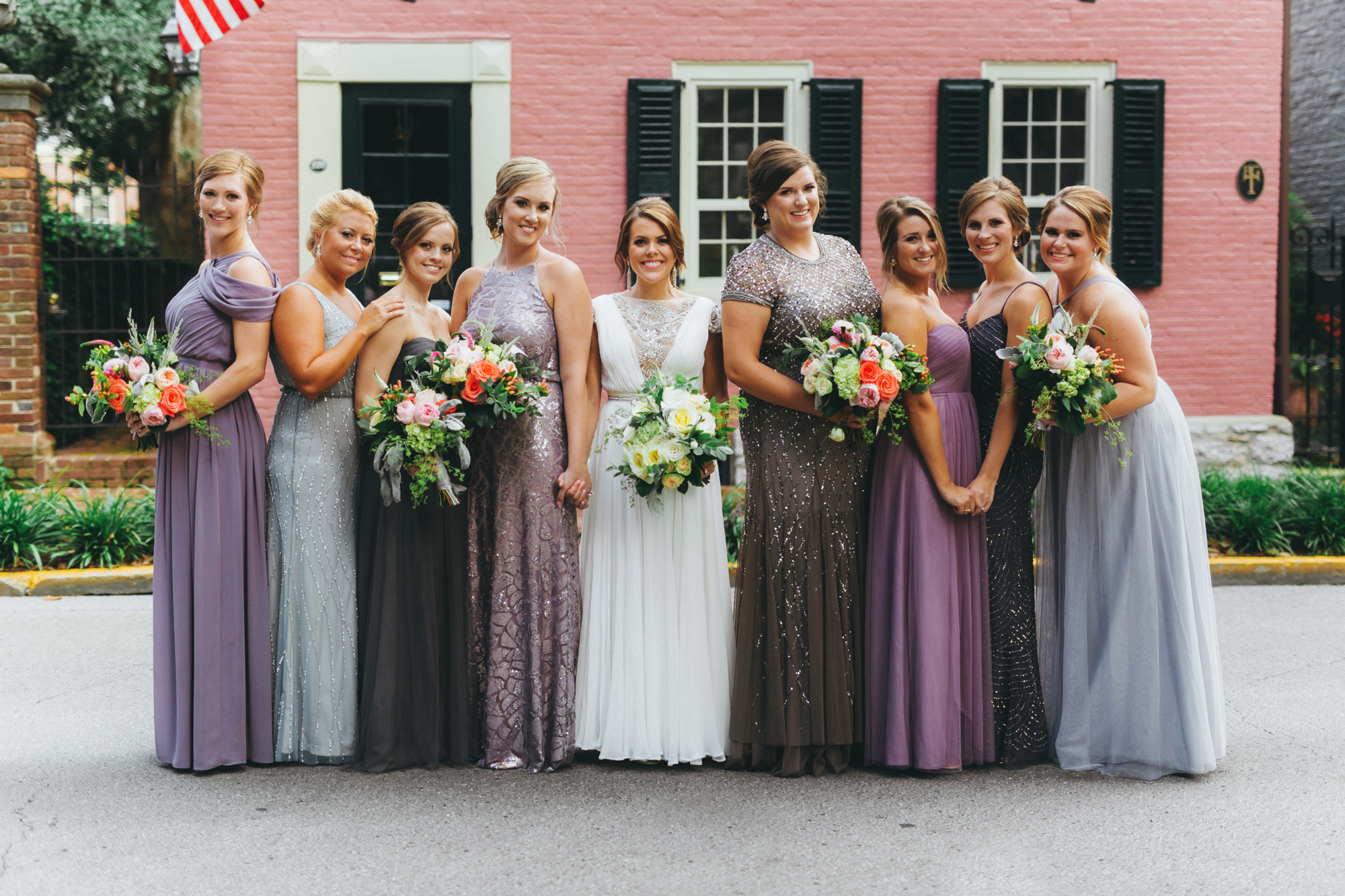 2. When mixing & matching, I personally think a range of shades & different textures work best, but that is just my personal style & taste! However, if you're just looking for just a little bit of variety, you could always opt for a simpler option– same dress color, with different cuts & fabrics. Whatever your style is, go with that! You'll be glad you did at the end of the day.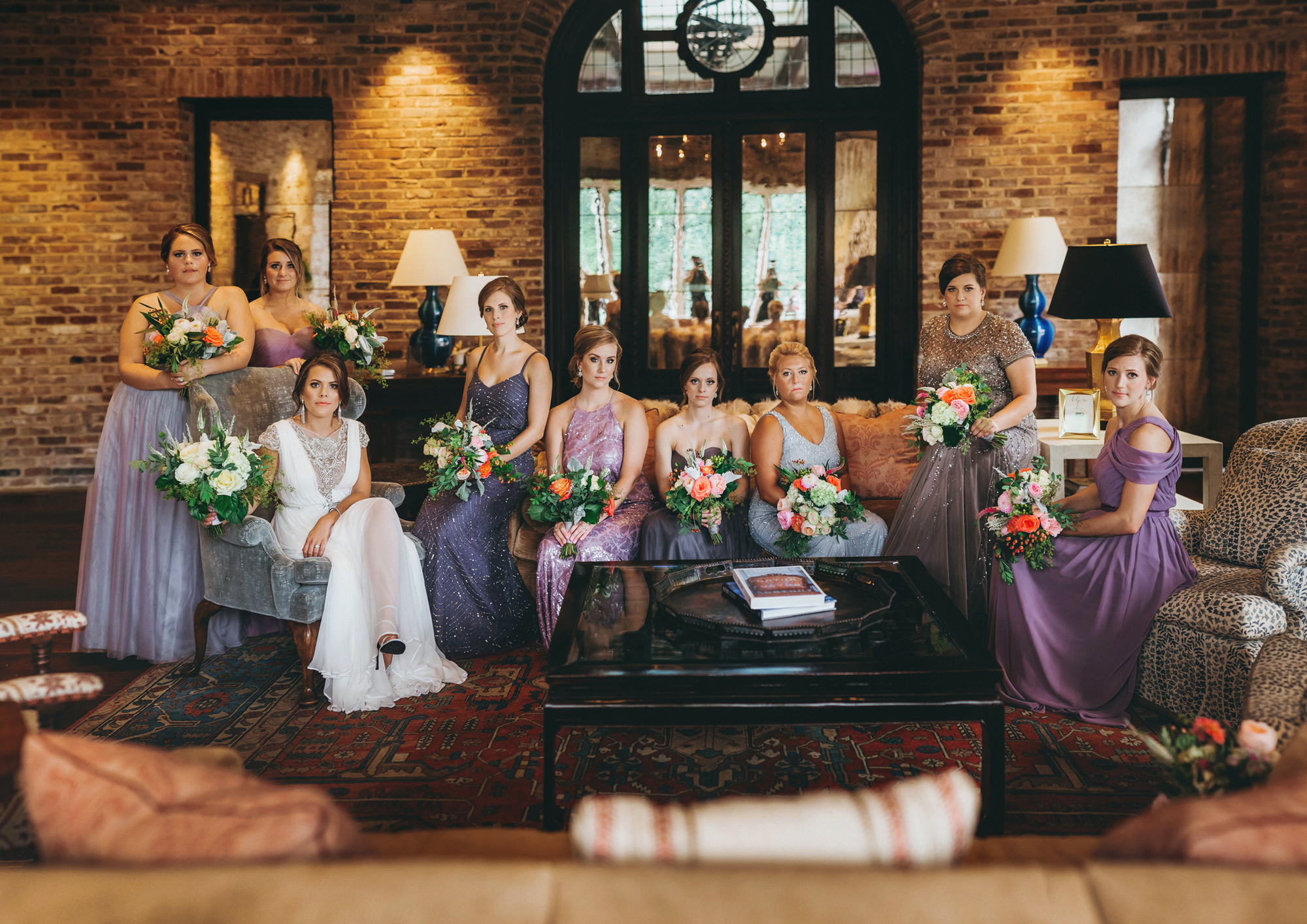 3. This might be my biggest tip:: be mindful of your bridesmaids' figures, skin tone, etc. This makes choosing mix & match dresses so easy because you can find a dress that suits every one of your girls perfectly. By this point we're all aware that everyone's body is different, and taking your girls' figures into consideration will make everyone happier at the end of the day. They'll feel better in a dress that is flattering and happy bridesmaids make your wedding day much better 😉 And if you're working with dresses in different colors, then keep in mind skin tones too!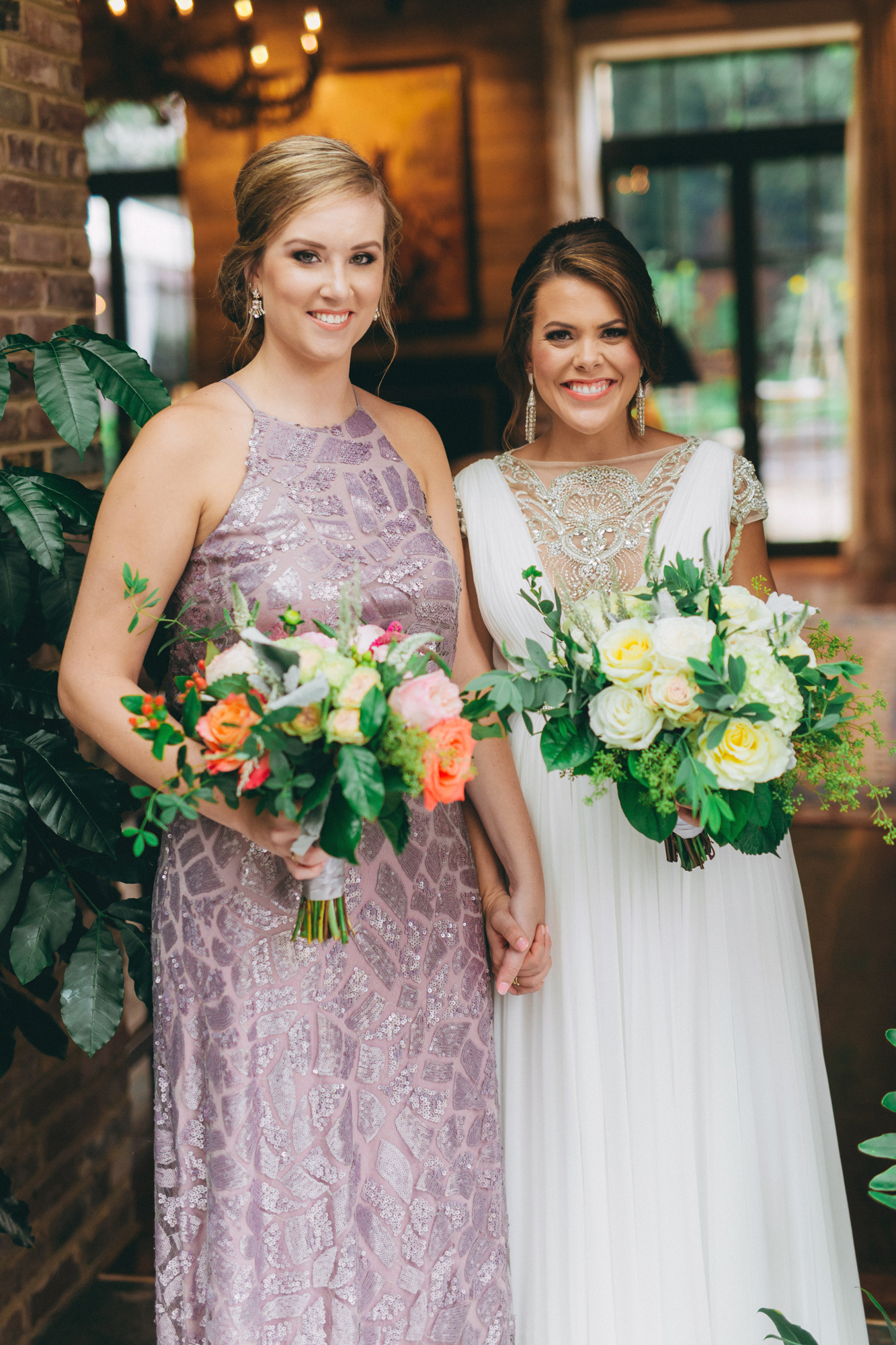 4. Think about the dresses you choose against your own wedding dress and your venue! When pulling different styles, you want them to compliment your dress and the setting of the wedding. You wouldn't want to pair a more casual bridesmaids dress with a ball gown wedding dress.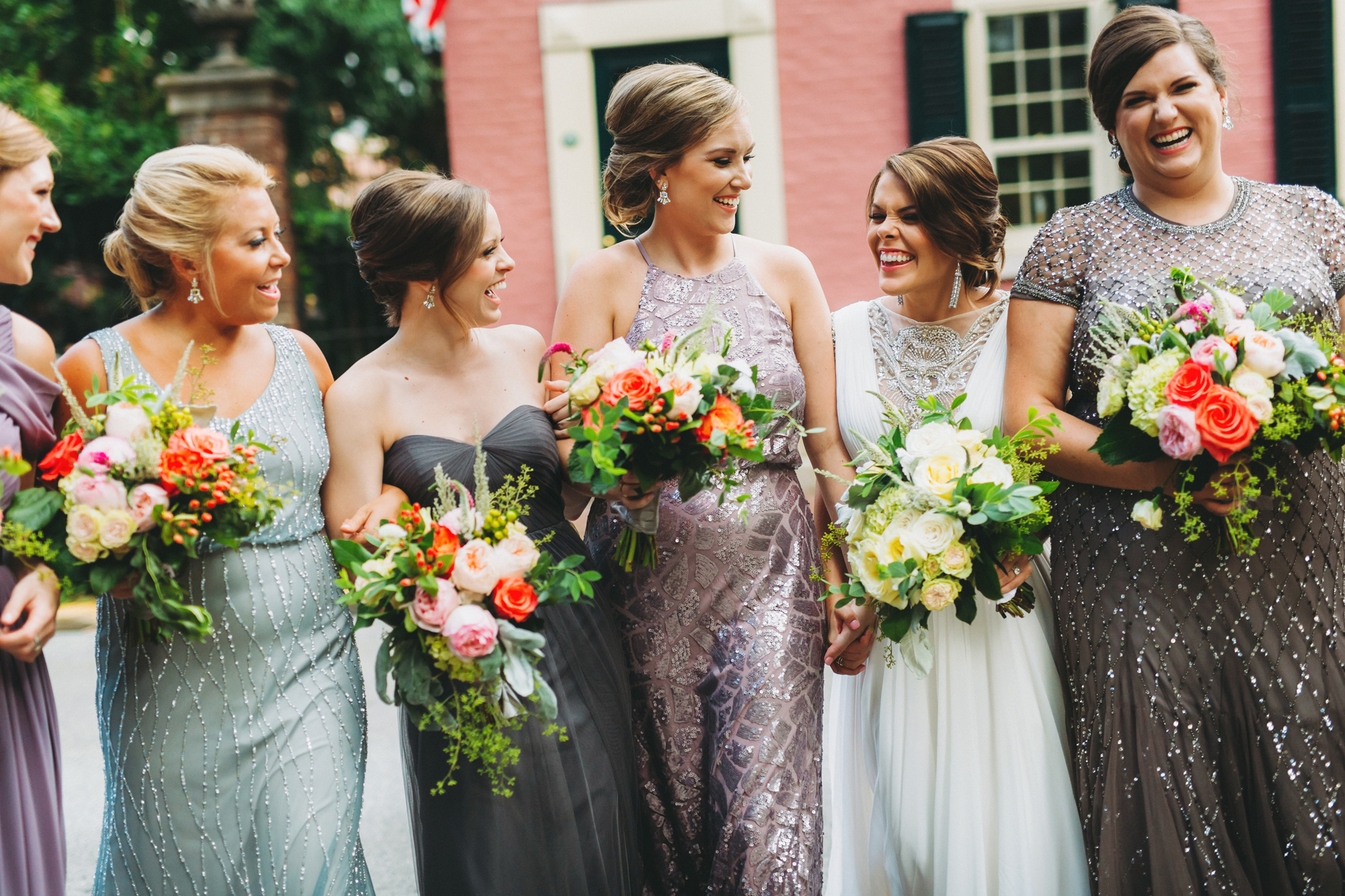 5. Do you give your girls a choice of which dress they want to wear? This is a personal preference, but I did not. I found dresses that I knew would flatter each of their body types, and that was that! You're the bride, so you're allowed to make these decisions on your own. However, if one of my girls was totally against the dress I chose for her, I would have absolutely listened & reconsidered. Another reason you might consider assigning dresses, is so your girls aren't fighting over who gets to wear which dress.

6. How do you know they'll all go together? Well I was a little Type A about this, and drove myself insane trying to make sure they went together perfectly. See my crazy solution to this problem above! HA! I took a screenshot of every grey & purple dress I could find, and eventually found a combination of 8 of them that worked best. Adding their pretty faces via my shotty photoshop skills helped the girls remember whose dress was whose!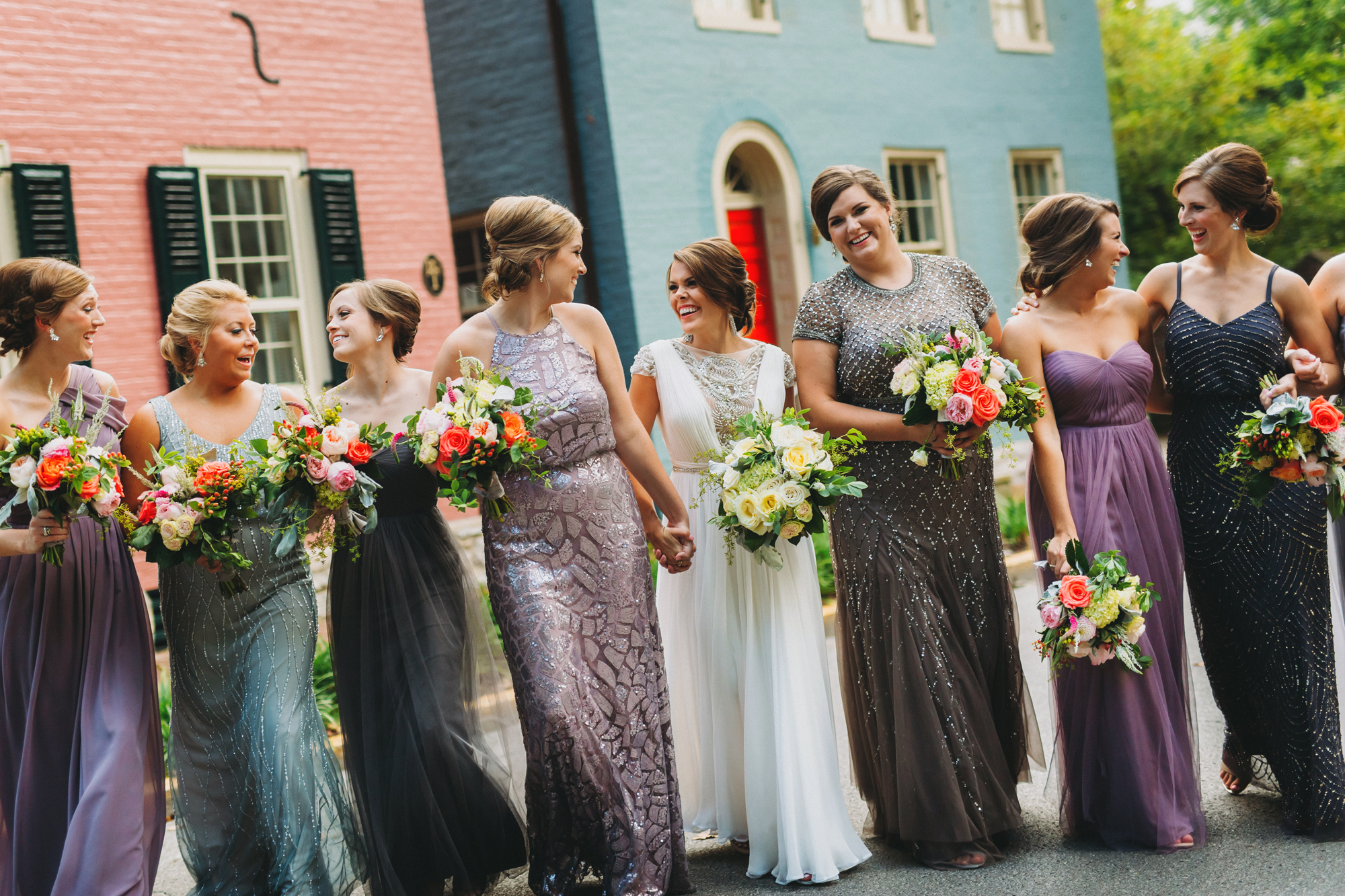 7. Search different stores, boutiques, websites! Depending on how different you want your dresses to be, it might be more difficult to find all of the dresses from the same place.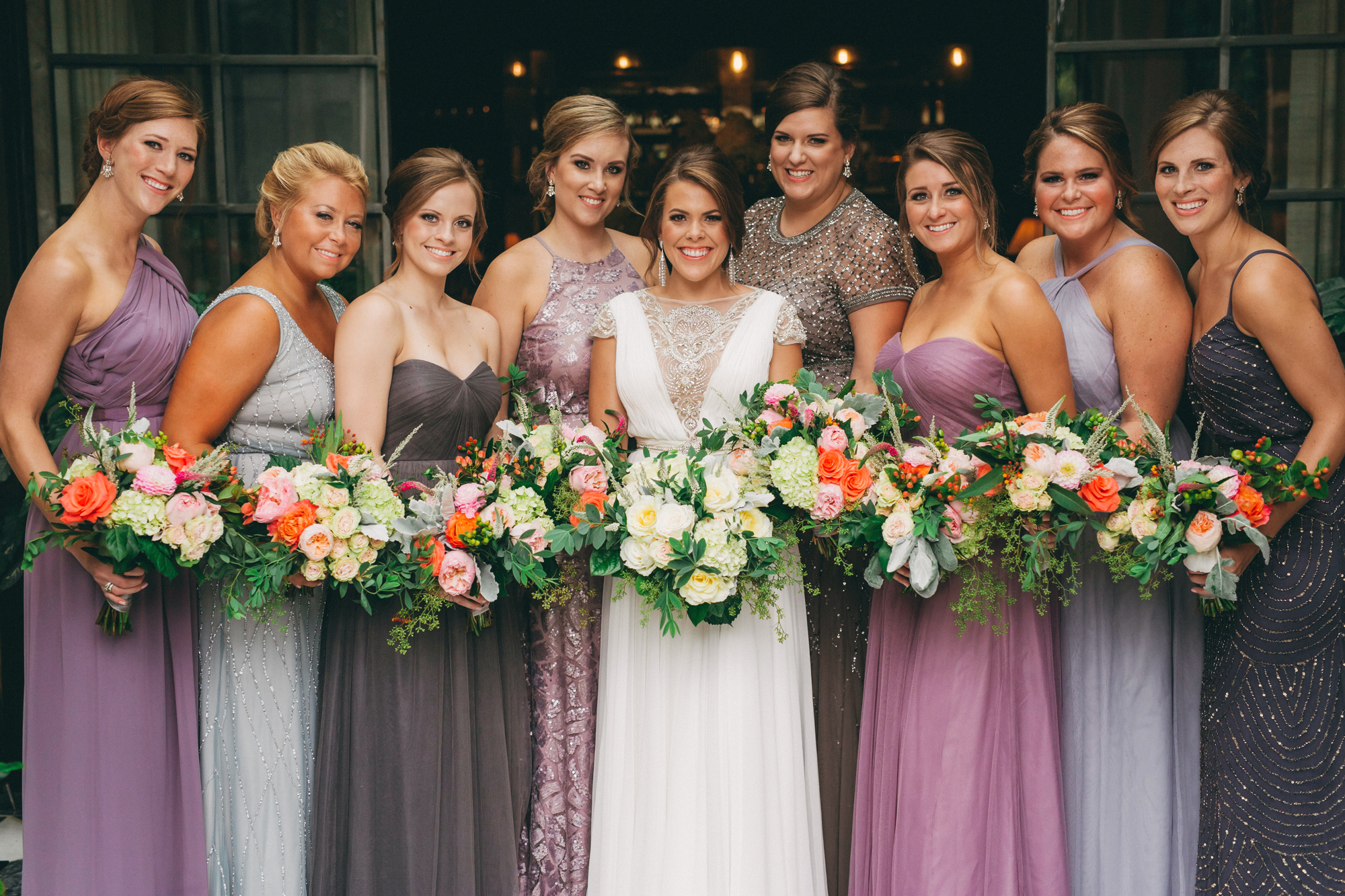 Enjoy the process, and don't take the decision too seriously. Ask for help from your girls if you need help, or ask for opinions from your wedding crew! Just remember, happy bridesmaids make your day so much better 😉
Dresses (L-R):