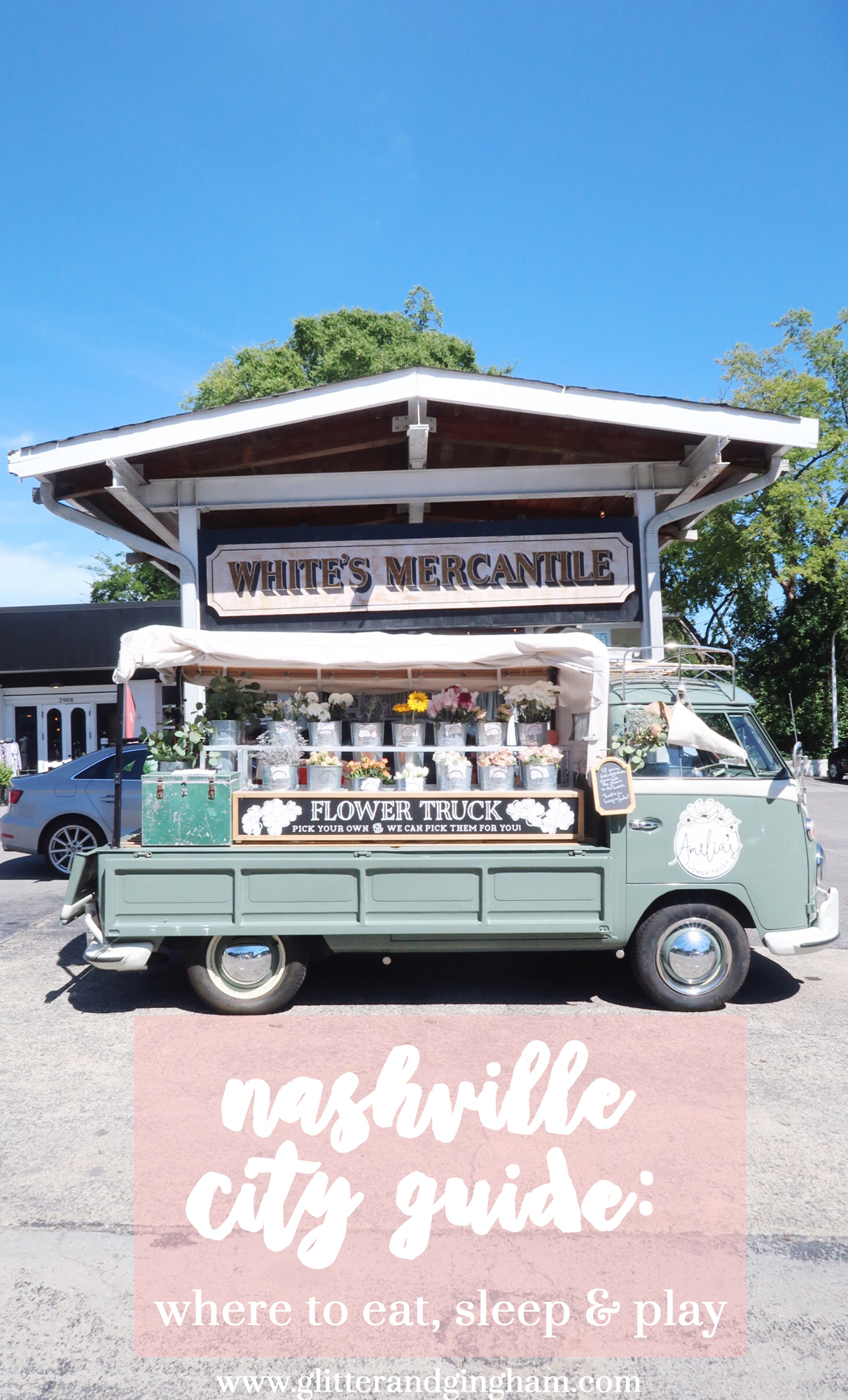 Happy Friday y'all! I hope everyone has had an amazing week! Remember when I said the week should go by quickly? I think I jinxed myself! 😉 But nevertheless, I am so happy to see Friday & I'm super excited to share our weekend in Nashville! Tyler & I celebrated our 1 year anniversary there last weekend, and we had the best time. The city is so cool and unique, and it would have taken us all week for me to try all the restaurants I wanted to try! I don't know why we've never ventured down just to explore before because it's only a 3 hour drive for us, but I see more weekend getaways to Nashville in the future!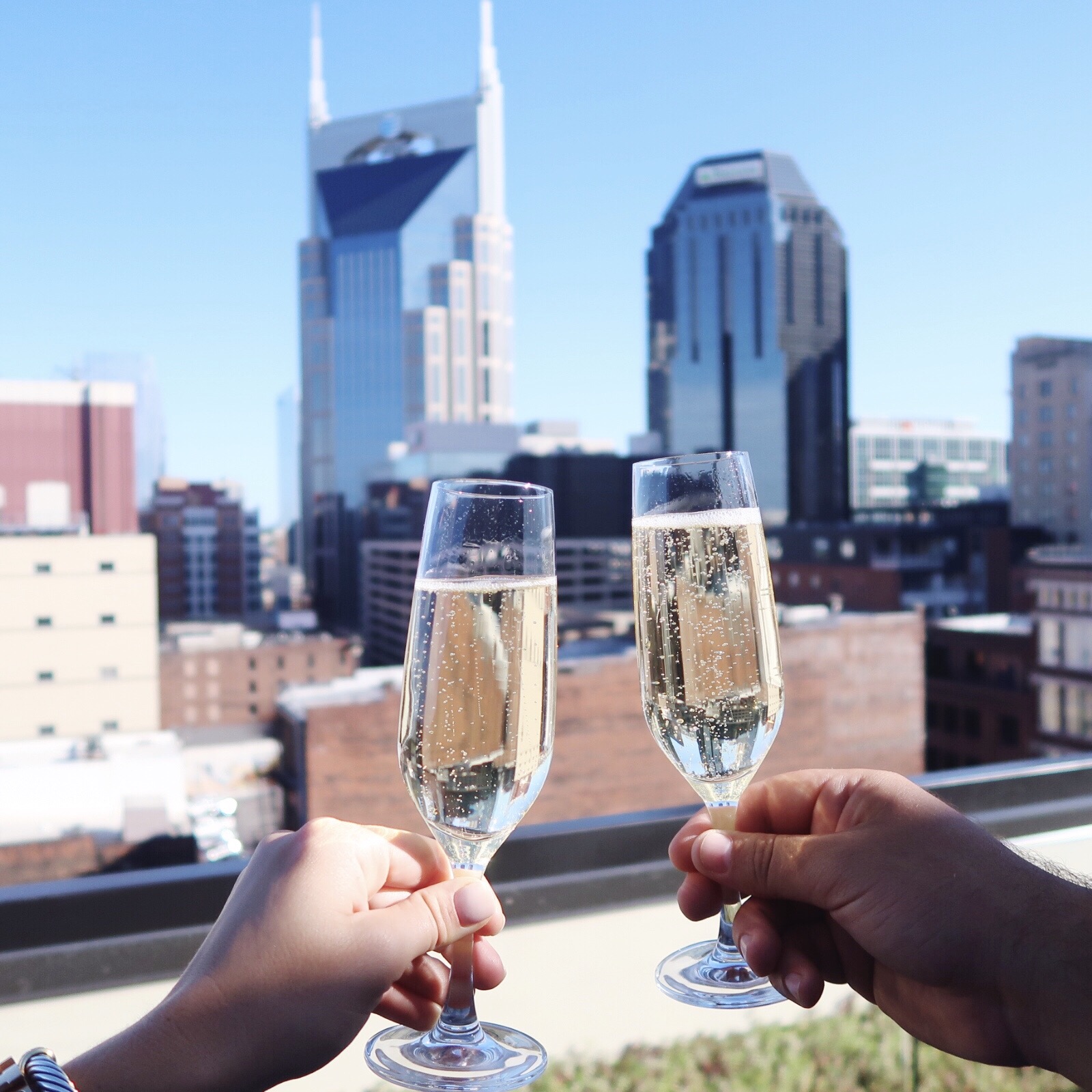 Where to Stay:
21c Museum Hotel: The 21c team so graciously treated us to a stay to celebrate our anniversary and it was perfect! If you're not familiar with 21c hotels, it's a small group of contemporary, museum hotels that are so cool and unique. Each location has curated, rotating art exhibits and a delicious, chef driven restaurant. They actually have a location in Lexington, which is where I had my Bridesmaids Luncheon, where I got ready on my wedding day & where Tyler & I stayed on our wedding night. So being back at a 21c was a little nostalgic for us. The Nashville hotel is on another level, let's just say the views are incredible. We were in a 'Terrace King' and the terrace made the room! It was the perfect spot to have our morning coffee or cheers to the weekend! The views above & below are from our terrace. Cue all of the heart eyes! Thanks so much for having us, 21c!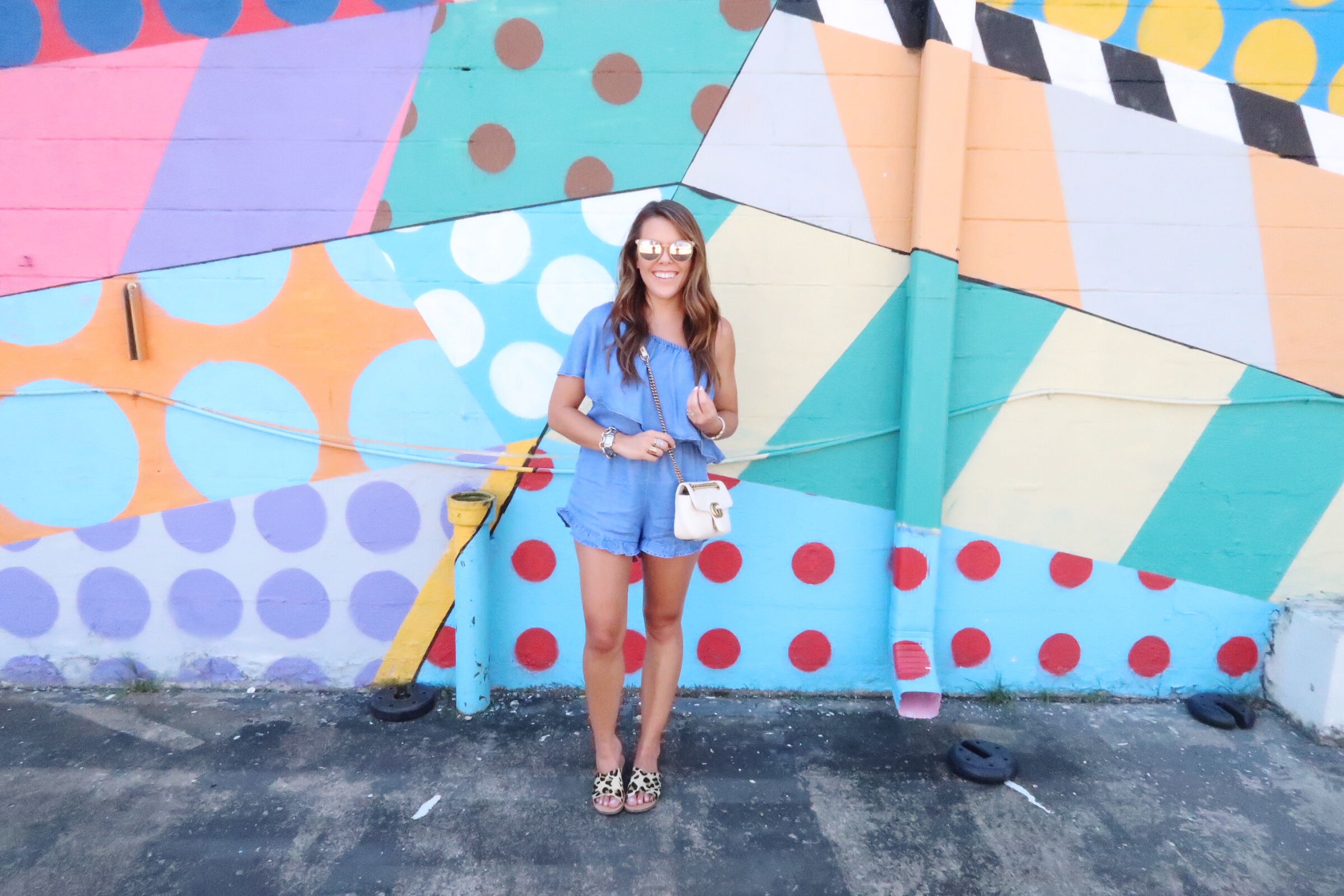 We just so happened to stumble upon this colorful mural after brunch one morning! I was so pleasantly surprised 😉 This wall is along 11th Avenue South in the Gulch.
Shop this look: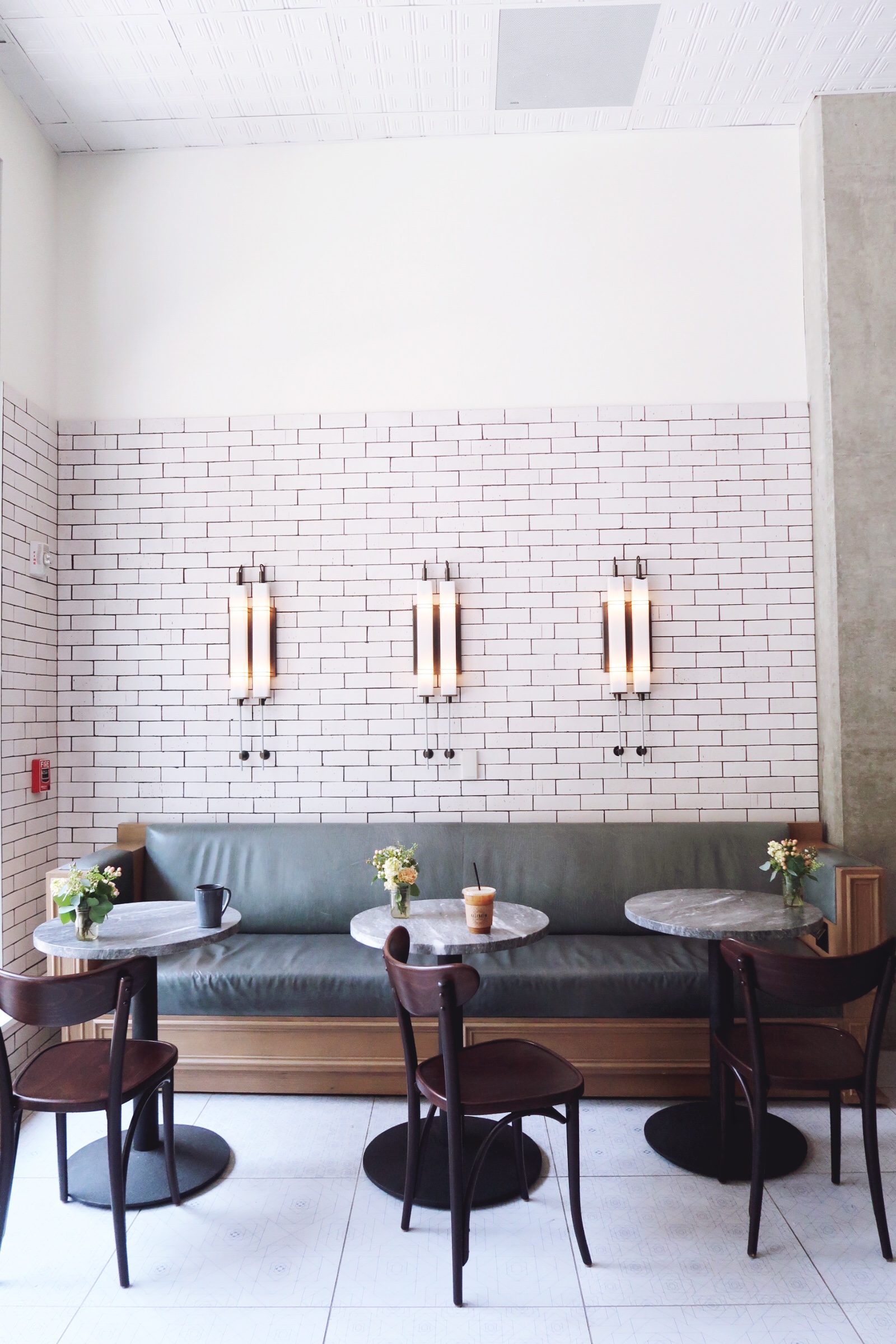 Where to grab coffee::
The Frothy Monkey: This is a fan favorite of almost everyone who visits Nashville. We had breakfast here a few years ago when we were in Nashville for the SEC tournament and it did not disappoint. Their coffee is delicious!
Killebrew: Pictured above! It's located in the new Thompson Hotel, and it is so chic! The cold brew was pretty good too 😉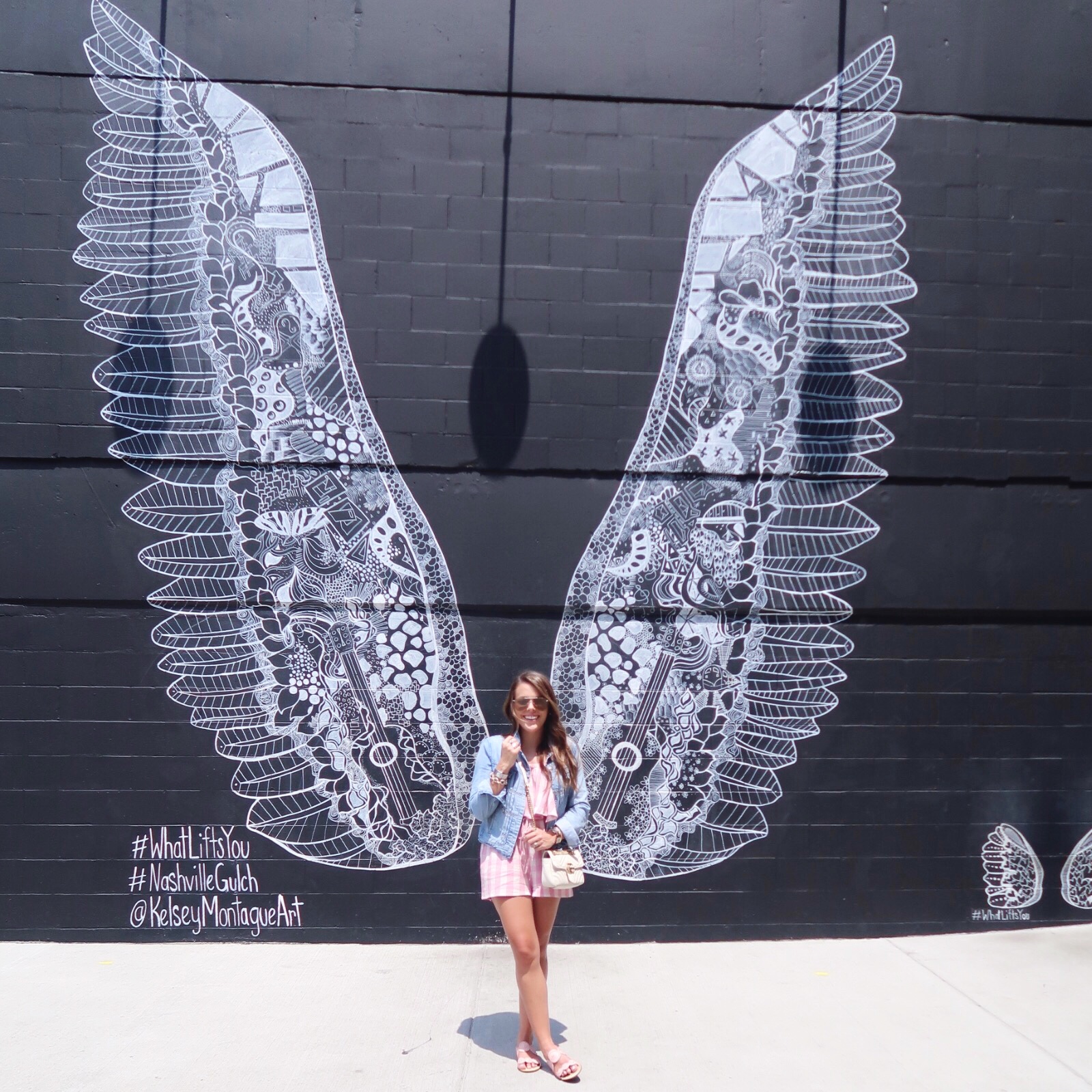 I had seen photos of these wings when researching Nashville, but I wasn't sure exactly where they were! Plus since this was our anniversary trip, I wasn't trying to drag Tyler all over the city so I could get a snap with them. Well much to my surprise, we were walking through the Gulch and saw this crazyyyy long line. We weren't sure what it was for at first, and then we realized it was a line to take a photo here! HA! We were in the same area the next day, and the line was much smaller, so we bit the bullet & waited for a photo opp.
Shop this look:
Where to brunch/lunch:
Saint Anejo: If there is one thing I love more than brunch, it's mexican dishes on a patio for brunch! Give me all of the huevos rancheros and chilaquiles. Saint Anejo fit that bill! Their blood orange margarita was so good y'all! They're also open for dinner.
Tavern: This was also recommended to us time & time again! Once I pulled it up, I remembered I had actually had dinner here years ago. I remember the dinner being fine, but the brunch was so yummy! Cathy from Poor Little It Girl recommended their huevos rancheros, and of course I couldn't resist. It might be the best huevos rancheros I've ever had! If you plan on doing brunch here, my recommendation is to go right at 10am when it opens. We decided to do that because I wanted to sit on the patio and space was limited, and I'm so glad we did because there was a wait within minutes!
The Local Taco: I've actually never been to a Nashville location, but there is one in Lexington & Tyler & I are obsessed. I think it is wayyy better than Bar Taco y'all! They're also open for dinner.
Biscuit Love: Okay, we didn't actually eat here, but it was by far the most recommended breakfast spot. We wanted to do boozy brunches where we could enjoy our time and didn't have to rush, plus we were not having the crazy long line.
Caviar & Bananas: This place is a Instagrammer's dream! It's gorgeous and the food was pretty good too. We grabbed breakfast here on our way out of town, and it did not disappoint. They're also opened for dinner.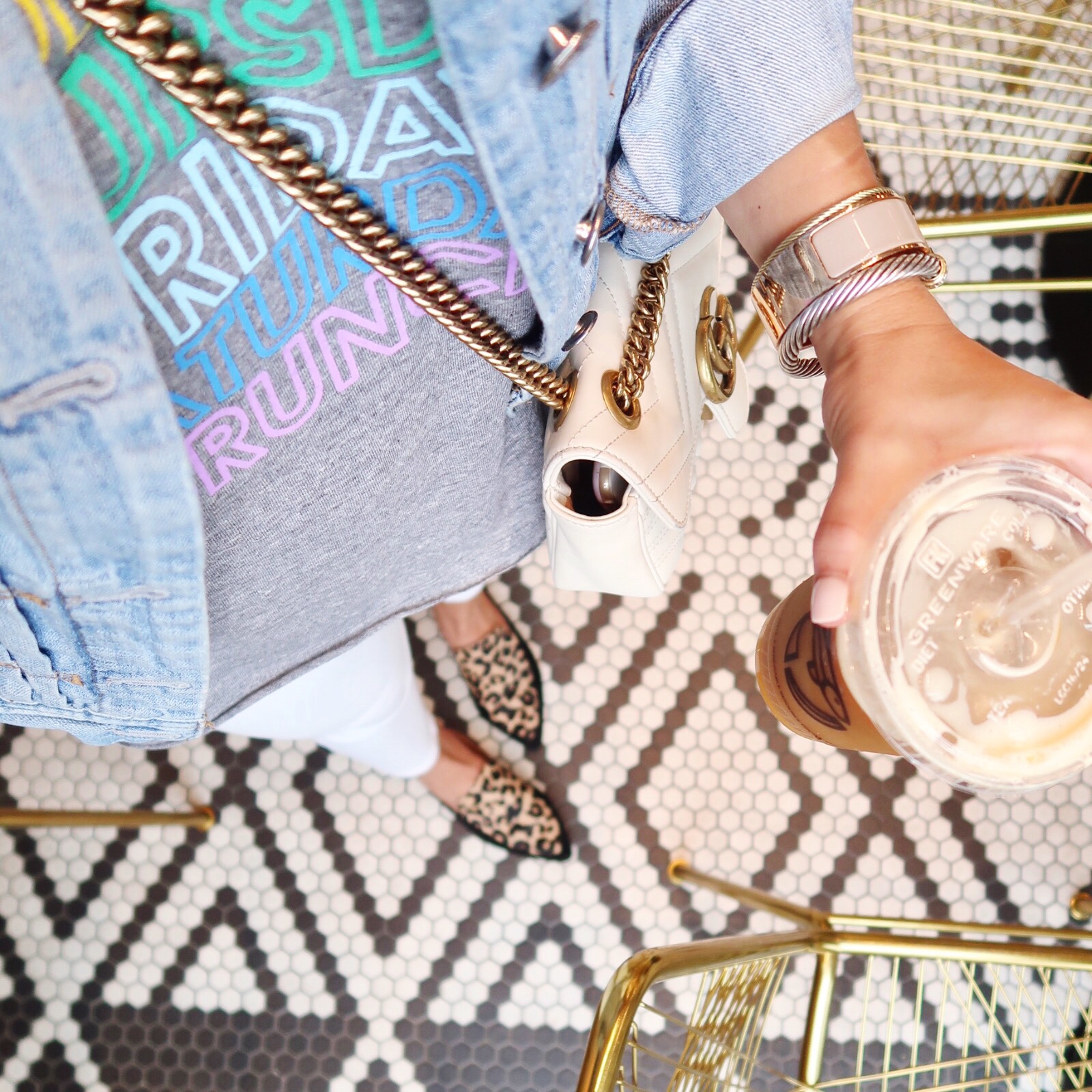 Y'all know I'm a sucker for a donut! I was stalking them on Instagram before our trip. I mean how cute is this place?! Plus I think I'm ranking them as #4 on my favorite donuts everrr!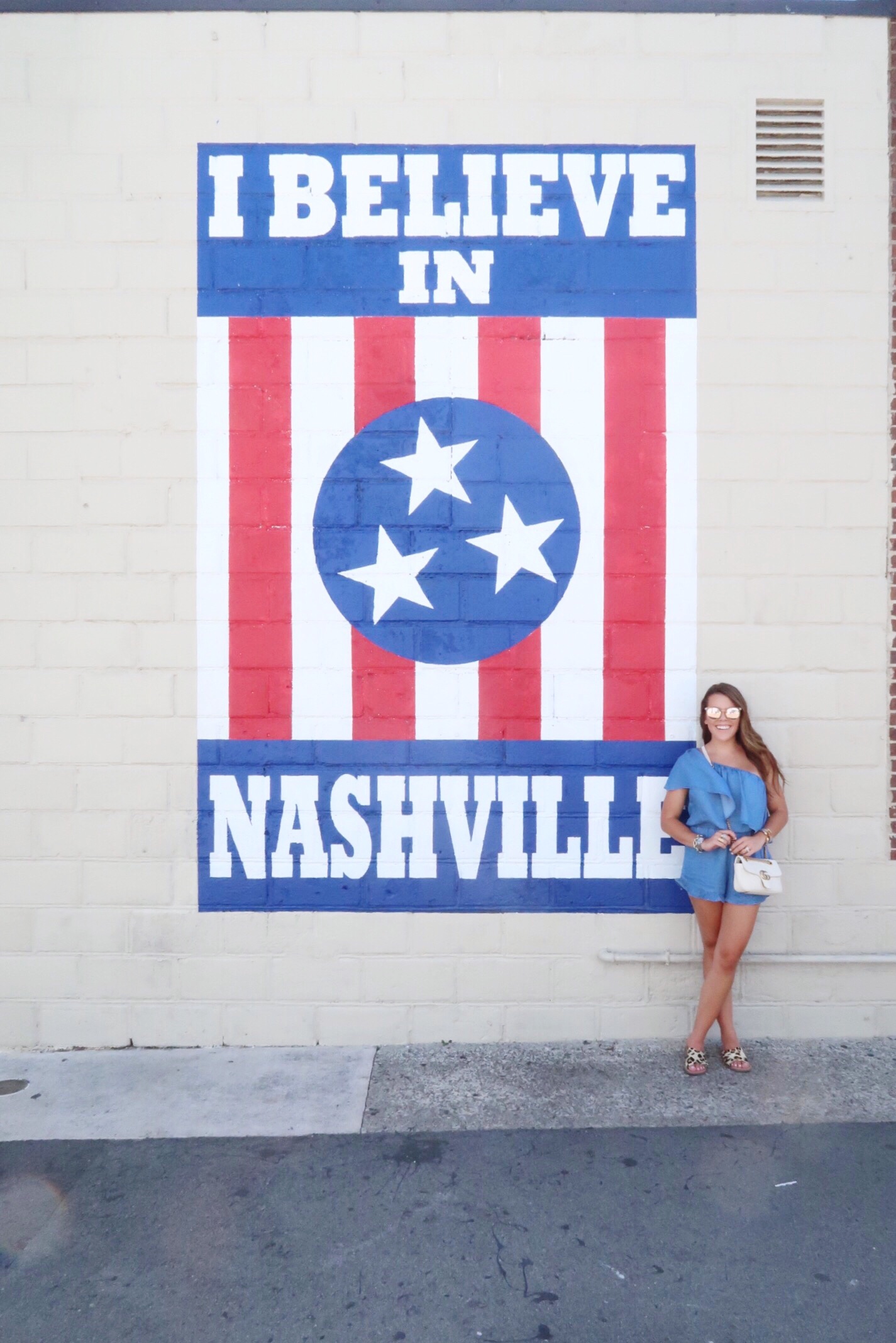 Where to Explore:
12th Avenue South: This is such a cute area! They have everything, so many shops & yummy restaurants. We had already eaten when we were walking through here, but that didn't stop us from grabbing a donut from Five Daughters Bakery! 😉 You'll also find the infamous Draper James, the 'I Believe in Nashville' wall & more!
The Gulch: Read- the Thompson Hotel, Biscuit Love, the 'What Lifts You' wings, etc!
East Nashville: We heard so many cool things about this area, but we ran out of time before we could explore.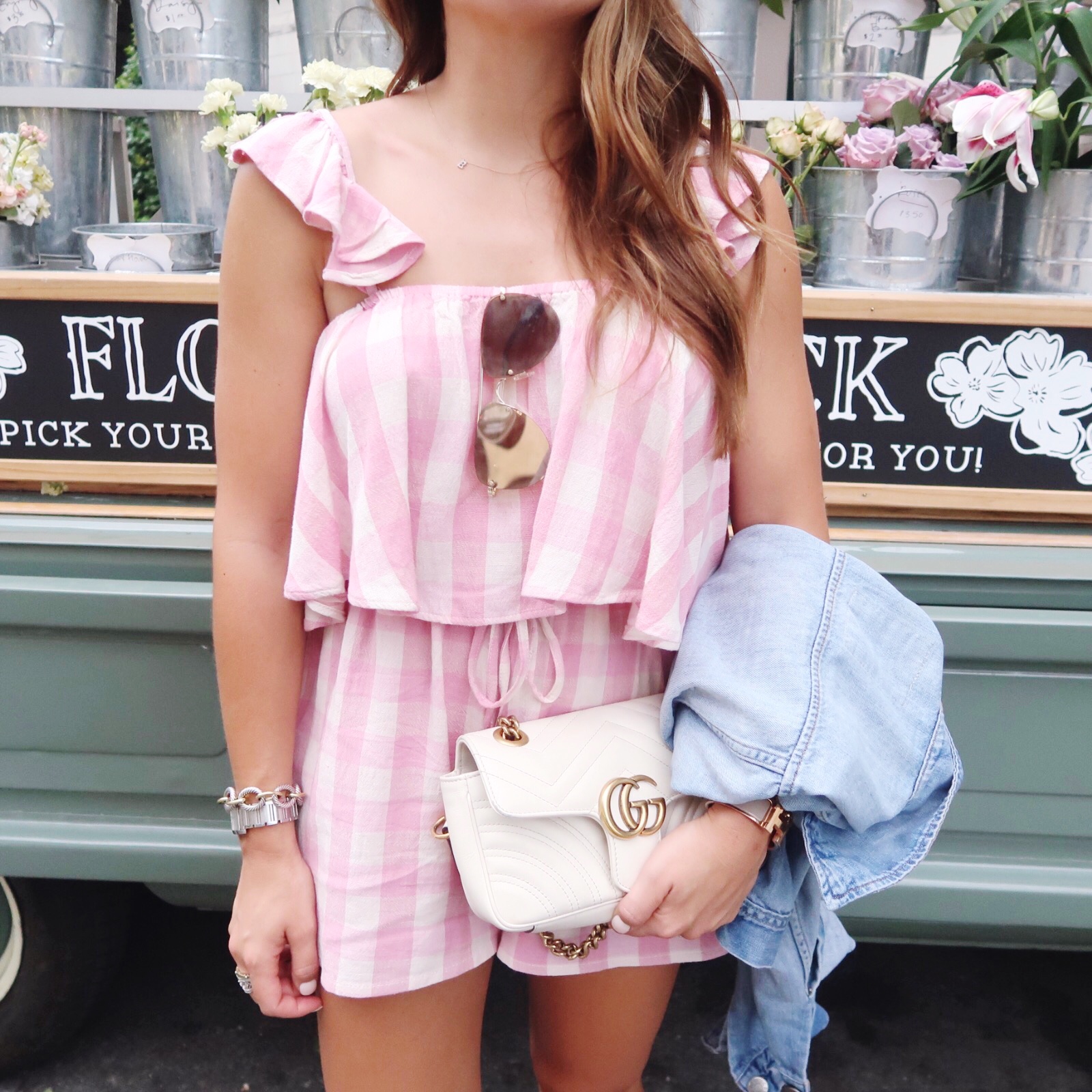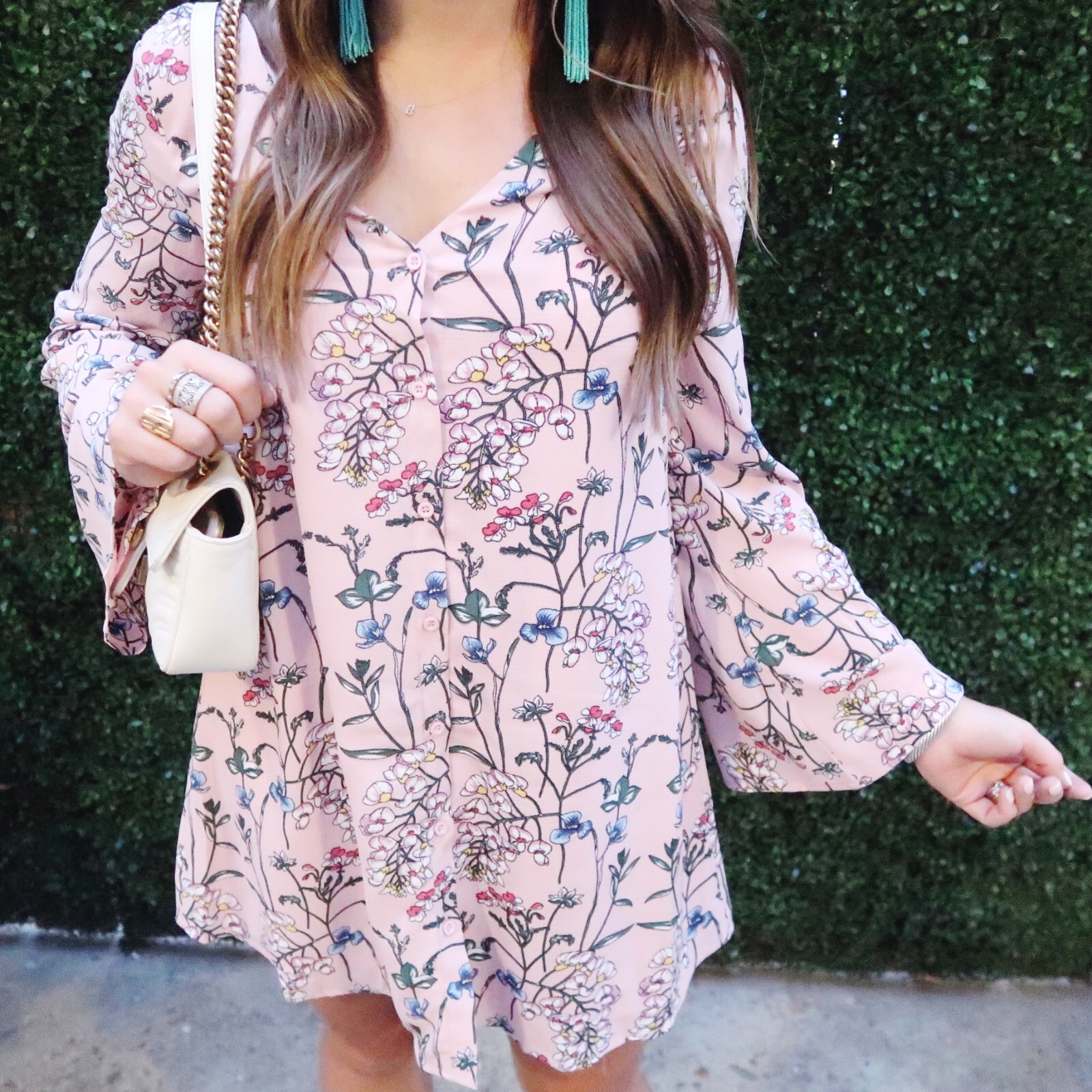 Where to do dinner:
The Southern: We did dinner here a few years ago, and it was delicious! If you're looking for good southern food & a nice atmosphere, I would definitely try The Southern!
Barcelona Wine Bar: Our friends recommended this tapas restaurant and it might have been my favorite meal of the trip! Their patio is so cute, and it made our dinner experience. I love tapas restaurants because you can try so many different things on the menu. We tried SO many, and I don't think we had one bad dish. I highly recommend!
Moto: We opted for our anniversary dinner here. Good atmosphere, good Italian food! It was more casual than we anticipated, but we still really enjoyed it!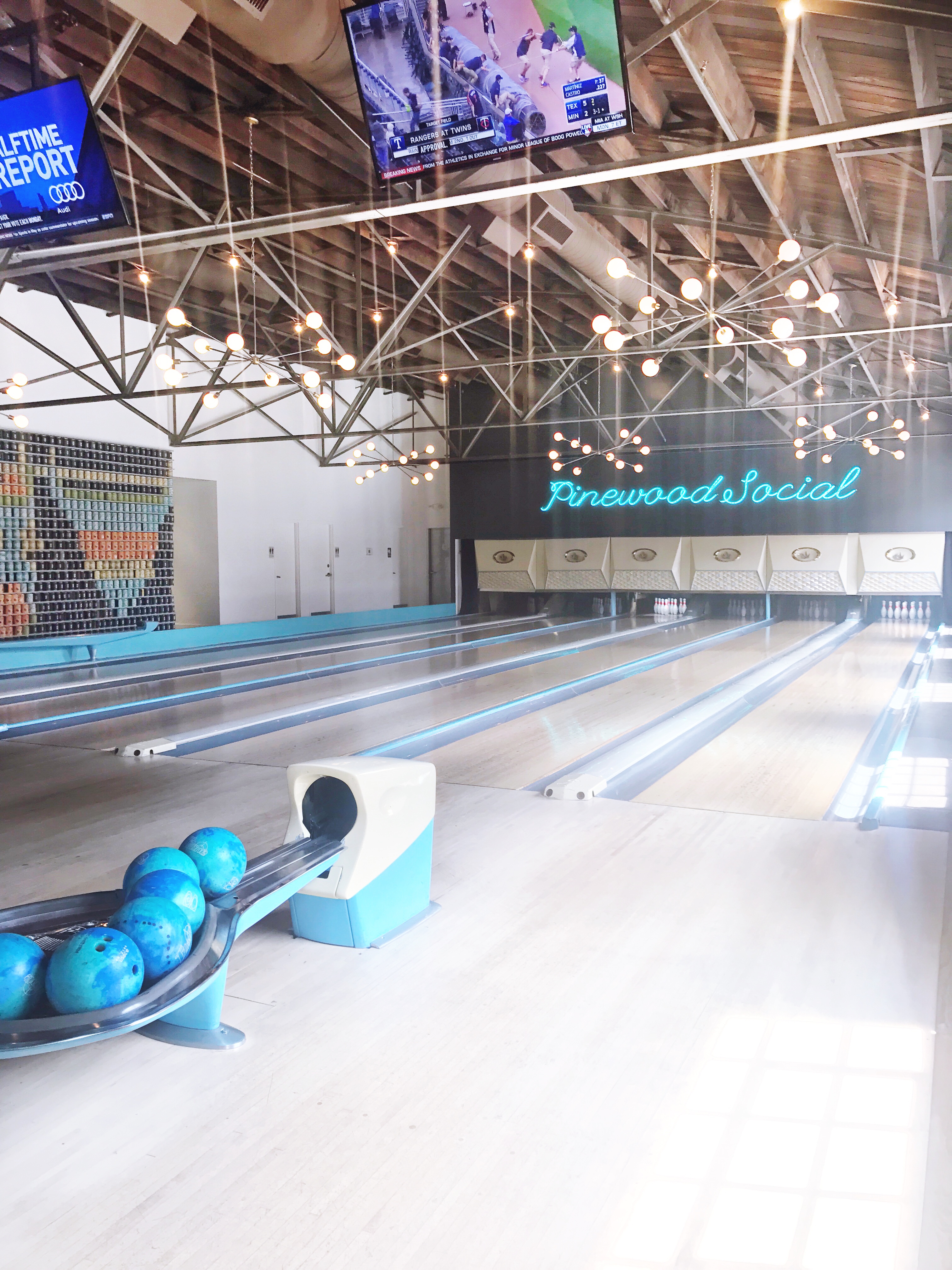 Where to play:
Pinewood Social: This place is so cool y'all! It's a bar, restaurant, bowling alley in one! They also have little swimming pools too! We spent our Sunday here having some drinks & bowling. It was so fun, and it really is a cool little joint.
Acme: This bar on broadway doesn't have the honkey tonk vibe like some of the others, but we liked that 😉 It's like 4 floors, and their rooftop has a pretty good view! I think they serve food too.
Old Glory: We had some pre dinner drinks here one night & it was so cool! It wasn't labeled at all, so we weren't sure we were in the right place at first, but the vibe & the cocktails are worth visiting!
LA Jackson: Why is it that when you plan to go to a rooftop bar, it always rains?! We had plans to grab pre anniversary dinner drinks here, and it started raining right when we got there. The decor & atmosphere are so cool though. I think they also serve food. It would definitely recommend for some drinks!
Marsh House: This restaurant is located in the Thompson Hotel, with LA Jackson, and their bar is stunning, so we opted for some drinks here as well. It's more formal than LA Jackson, but the atmosphere was so good I thought I would share!
Broadway: Quintessential Nashville, honky tonk, boot stores & more! If you've never been to Nashville, it's worth walking up & down. We didn't spend any time on Broadway (except for our visit to Acme) this go around, but it's definitely worth checking out!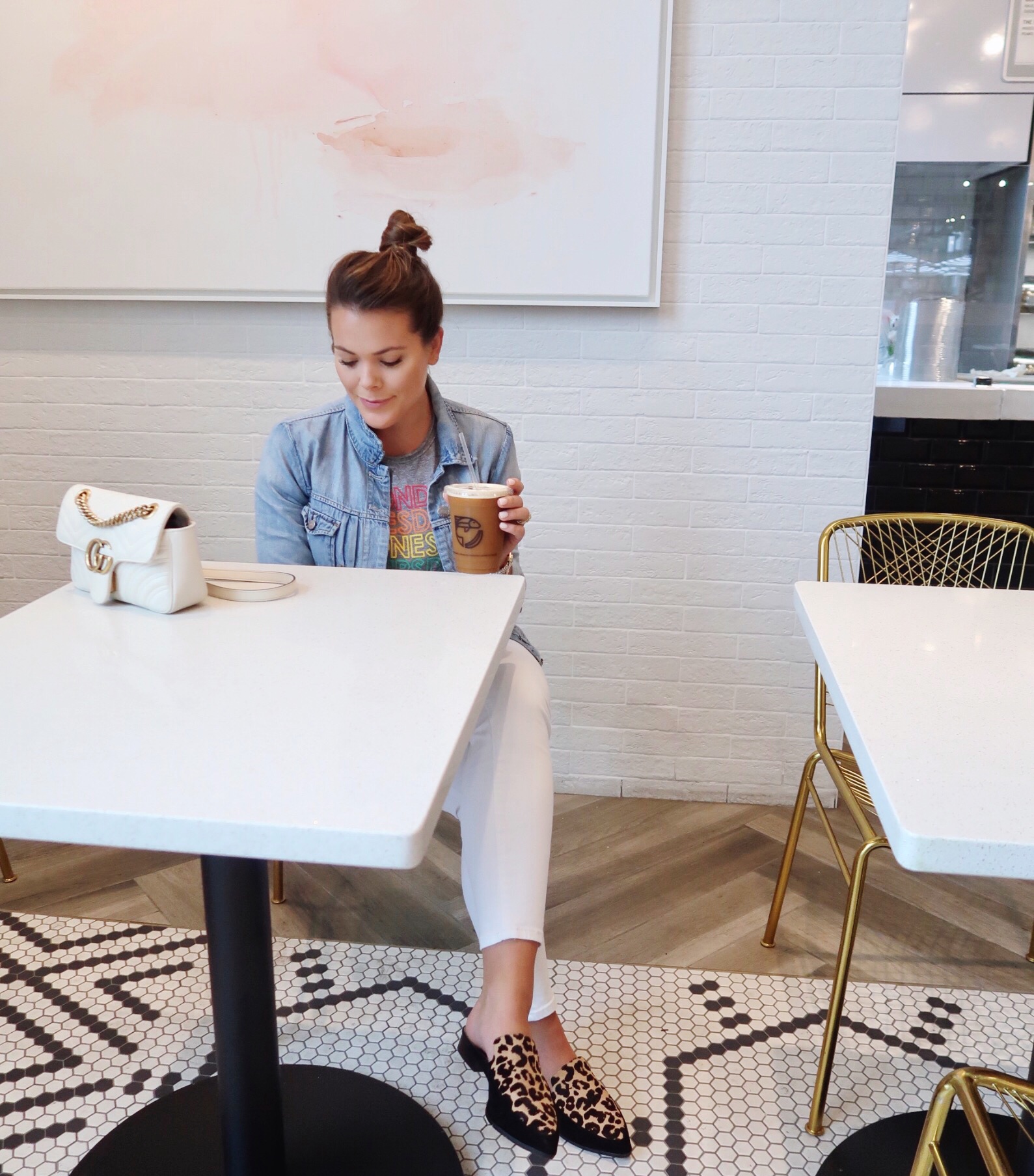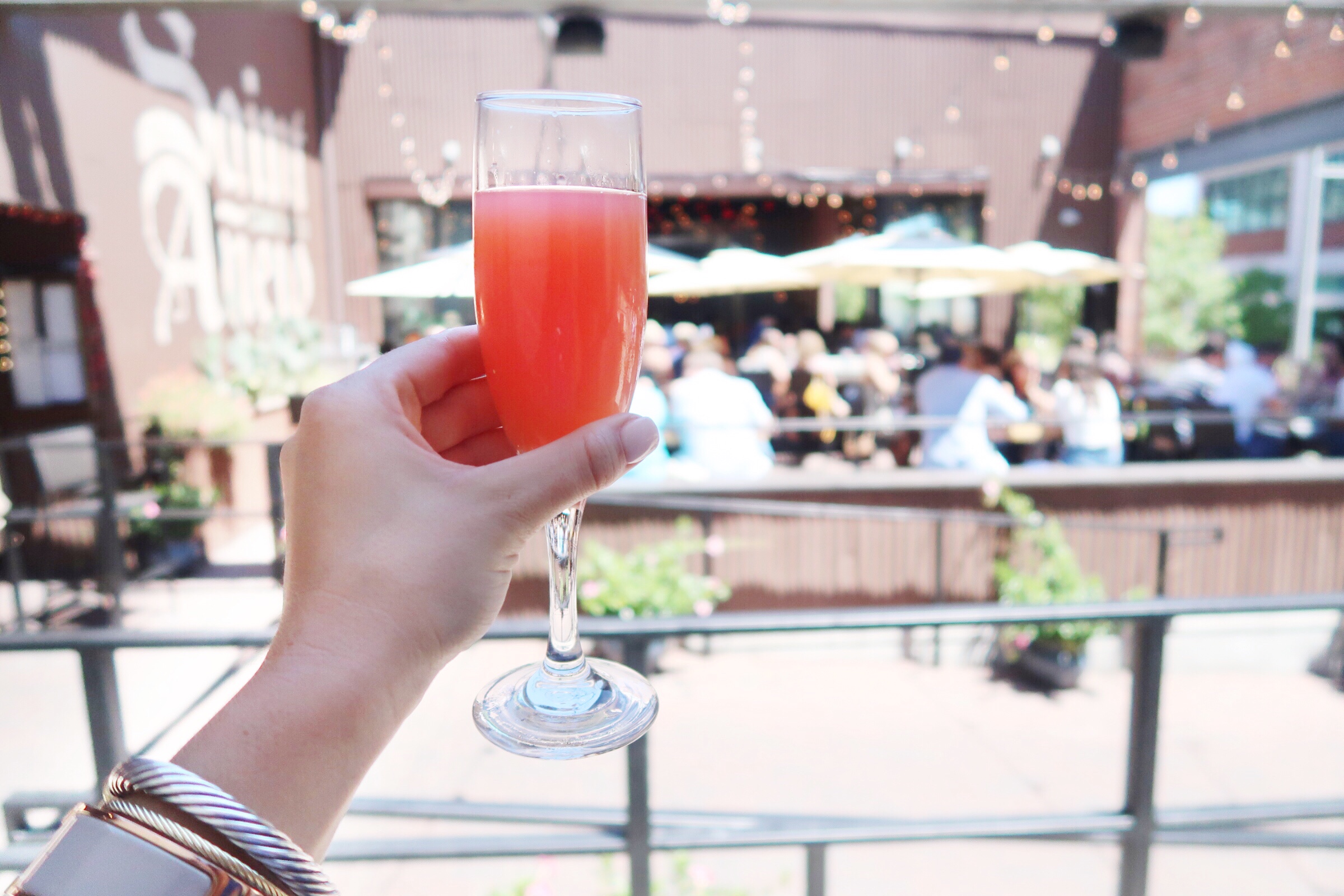 And that's a wrap y'all! I hope you enjoyed reading about our trip! If there are any must visit places in Nashville I left out, please let me know in the comments!
xoxo!