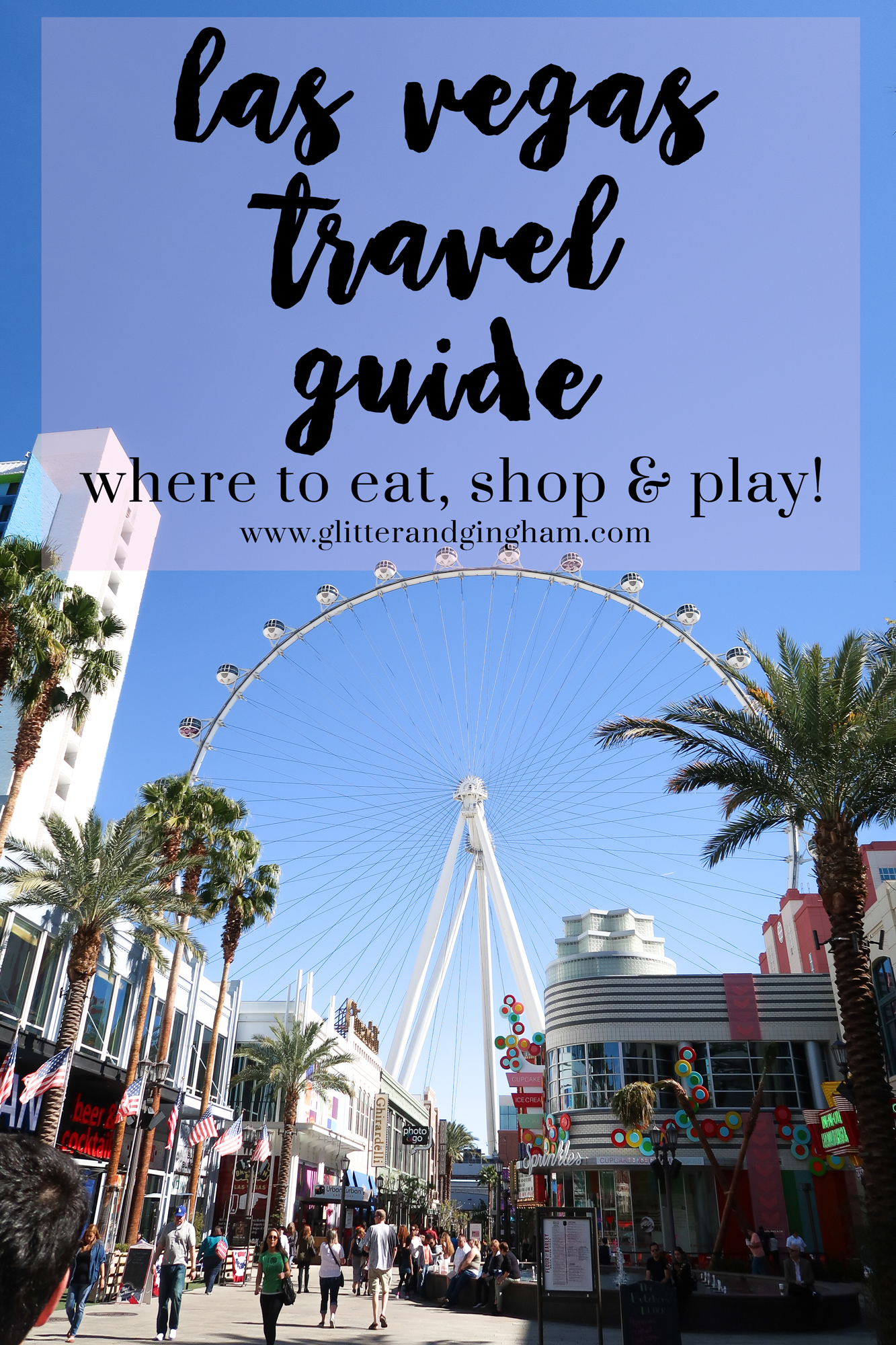 Happy Friday y'all! I am so excited to share our Vegas trip with you all today. A few weeks ago, Tyler and his fam had a work conference in Las Vegas, and I wasn't about to sit this trip out! So white he worked, I ate, drank, shopped and played 😜 Prepare for a very image heavy post, but I'll be sure to give y'all the low down of everywhere we visited during our stay, outfit details and more! I've also included some fun spots we visited in October when I was there for a bachelorette party!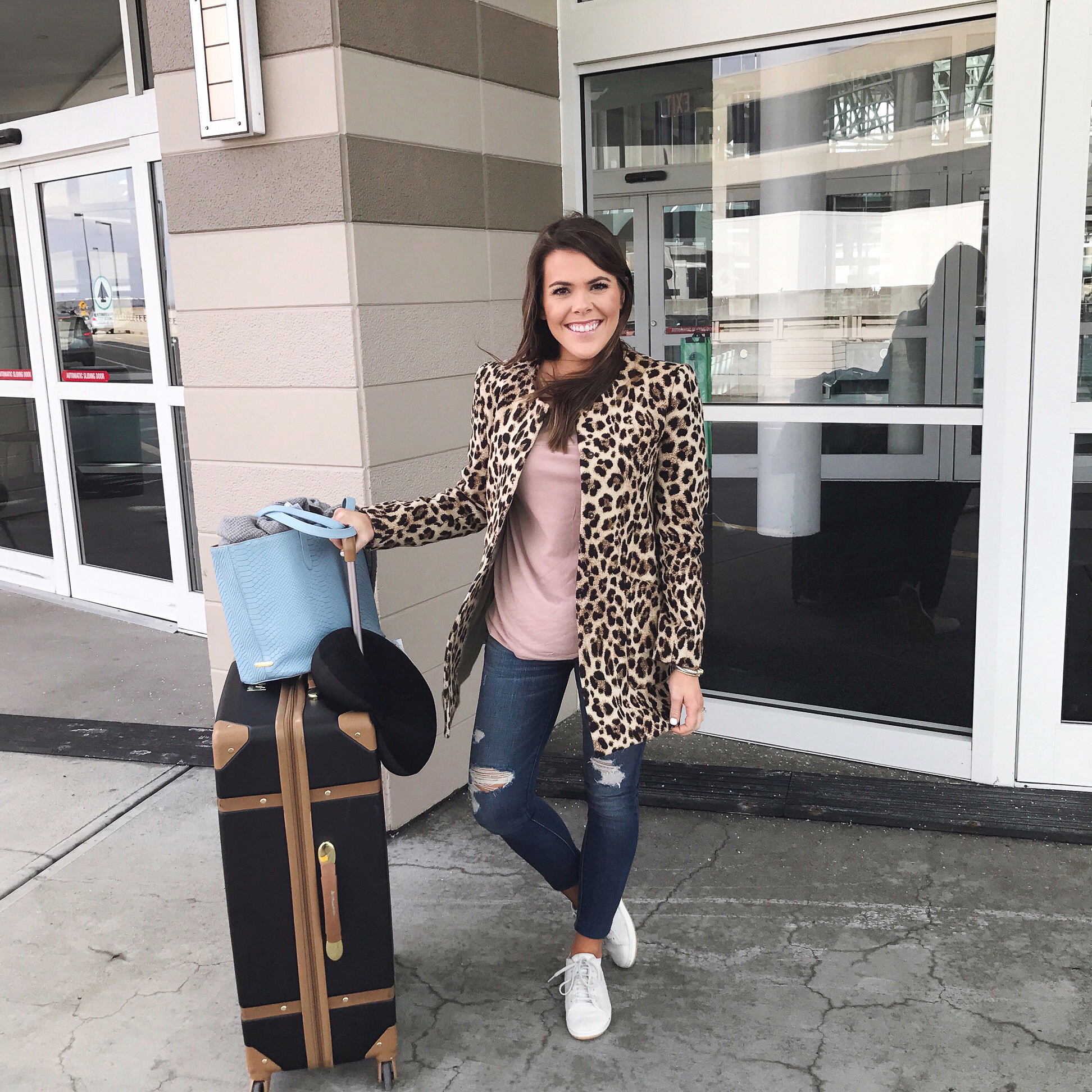 similar Leopard Coat / Pink Varsity Tee / Distressed Jeans / White Sneakers / Gigi New York Tote / Suitcase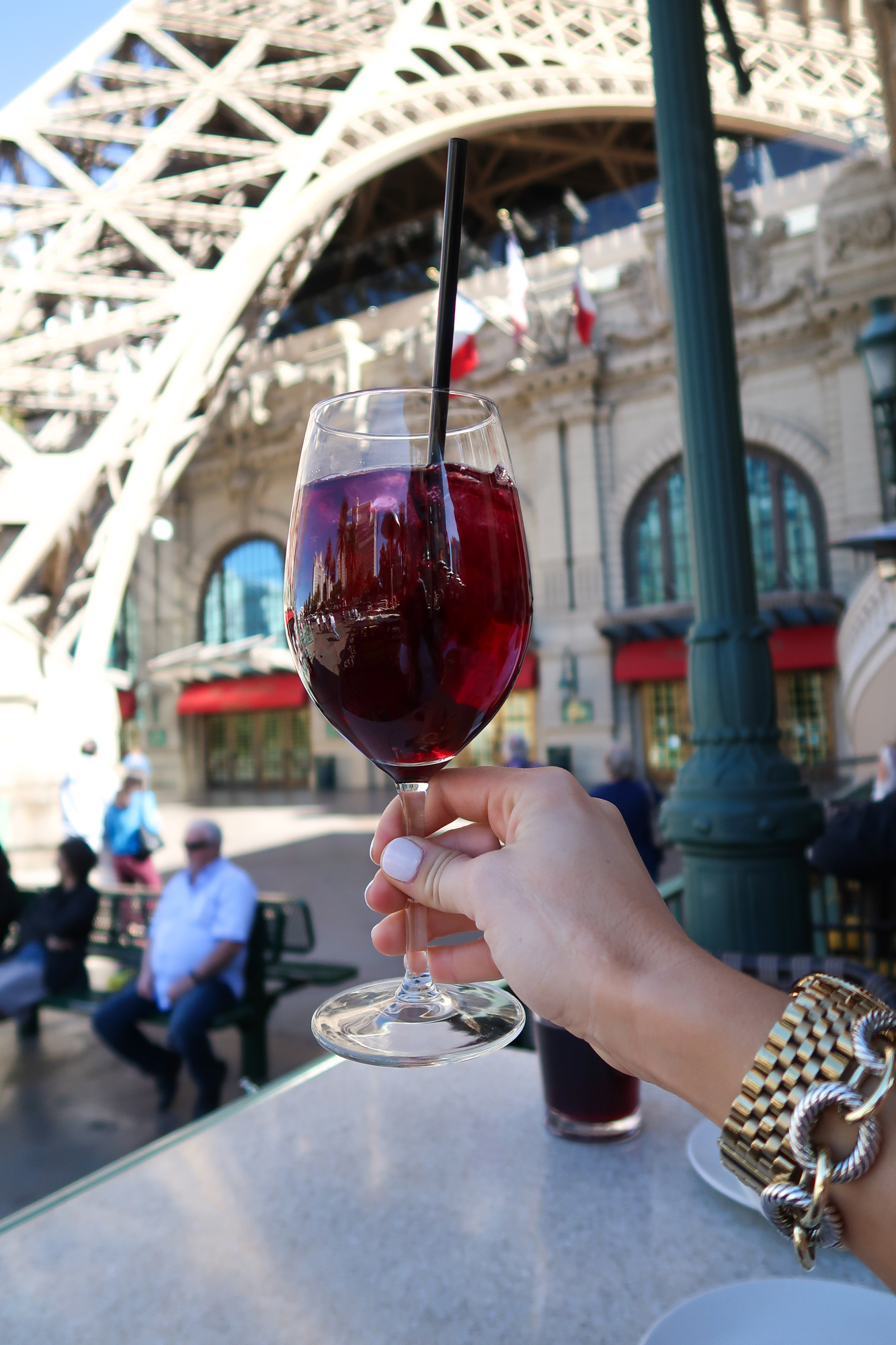 Where to Eat & Drink:: Disclaimer, atmosphere is just as important to me as the food
Hexx Kitchen + Bar: I've been to Vegas twice in the past 6 months, and had a meal at Hexx both times! Once for brunch and once for lunch. The food is good, but the atmosphere is better! Oh and their sangria is pretty darn good too (see above 😉). I love Vegas and there are so many good places to eat, but so many of them are inside a hotel with no windows and for whatever reason that just kills my vibe. Hexx is awesome because they have a really nice patio with a view of the Bellagio fountains!
Carbone: Tyler, the in laws and I had dinner here on Valentine's Day! It's located in the Aria hotel (which I LOVE!). The decor and atmosphere are so cool, and the italian food might be better! I highly recommend for a nice dinner!
Cabo Wabo: We had breakfast here one morning and I loved it. I'm obsessed with mexican breakfast dishes though so that might be why. They have an awesome patio that looks out on the strip. See a shot from our brunch below!
Park on Fremont: This restaurant is off the strip, but if you're heading to Fremont St (old Vegas) I would highly recommend trying it out! Great atmosphere and really good food!
Sambalatte: Home of the famous rainbow latte! Enough said 😊
In & Out Burger OR Shake Shack: I had never been to In & Out, so we had to stop in for lunch one day! I was underwhelmed honestly. I might have liked the burger better than Shake Shacks, but their fries were terrible! Maybe we got a bad batch, but I'd chose Shake Shack anyday.
Momofuku Milk Bar: Their cereal soft serve is amazing! Definitely worth stopping by for a sweet treat!
The Chandelier Bar: Hands down my favorite place to grab a drink in Vegas (see more pictures below!).
STK: We had dinner here when I was there in October for a bachelorette party! The atmosphere is so fun and the food was delicious!
Gordon Ramsay Steak: This very traditional steak house was delicious, but I honestly think I prefered my food at STK better. So if you're debating between the two for a steak, STK is where its at!
Beauty & Essex: I've actually never been to the Las Vegas location, but they seem to have the same menu as the one in NYC and the food there is amazing! Get the tomato soup dumplings! You can thank me later.
Mr. Chow: Okay, I've never been there, but its one of my bestie's & her beau's favorite place in Vegas! They rave about it, so if you're into Chinese food it might be worth checking out.
The Mandarin Bar: We stopped by here for a drink, and it had the best view! The vibe is a little more low key, but we really enjoyed it!
Commonweath: This bar is located off the strip and right down from Park on Fremont. We spent one of our nights here during my trip in October and it was SO fun! If you're looking to go out and avoid the club scene, its worth the trip to Fremont St!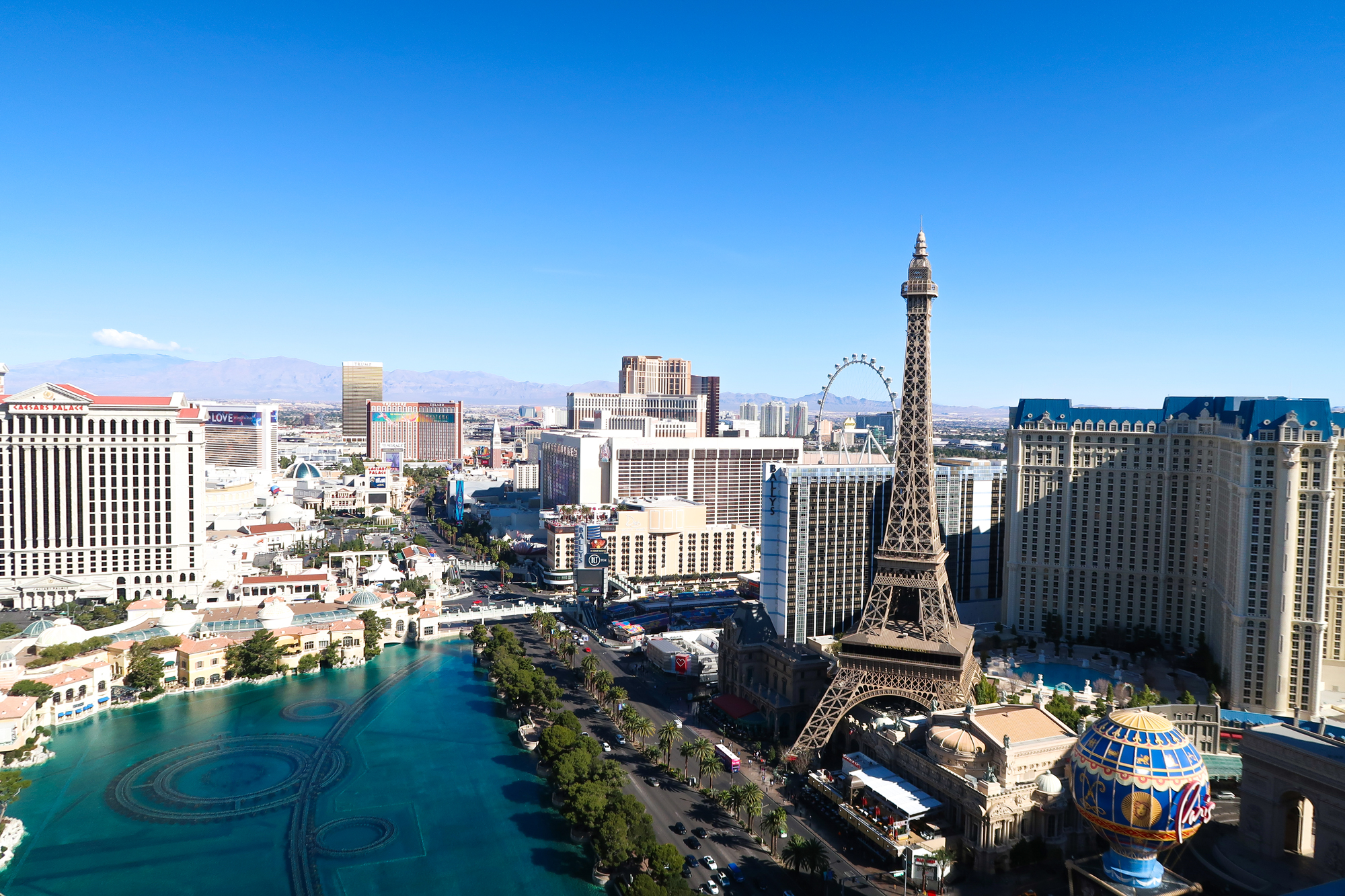 Where to stay::
Mandalay Bay: This is where we stayed during our trip a few weeks ago. We had a really good experience and the hotel is very nice! My only complaint is that it is at the very end of the strip, and far away from almost everything else. Tyler's conference took place at their convention center, so that is why we opted to stay there. When we go back I doubt we'll stay there, only because of the location.
Aria: We stayed here when I was there in October and I loved it! The hotel has a ton of restaurants in it and is centrally located. I would definitely stay there again.
The Cosmopolitan: My in laws stayed here a few nights during the convention. We visited their room, and it was amazing! Rooms at the Cosmo have balconies which is a nice touch. The photo above was taken from their balcony.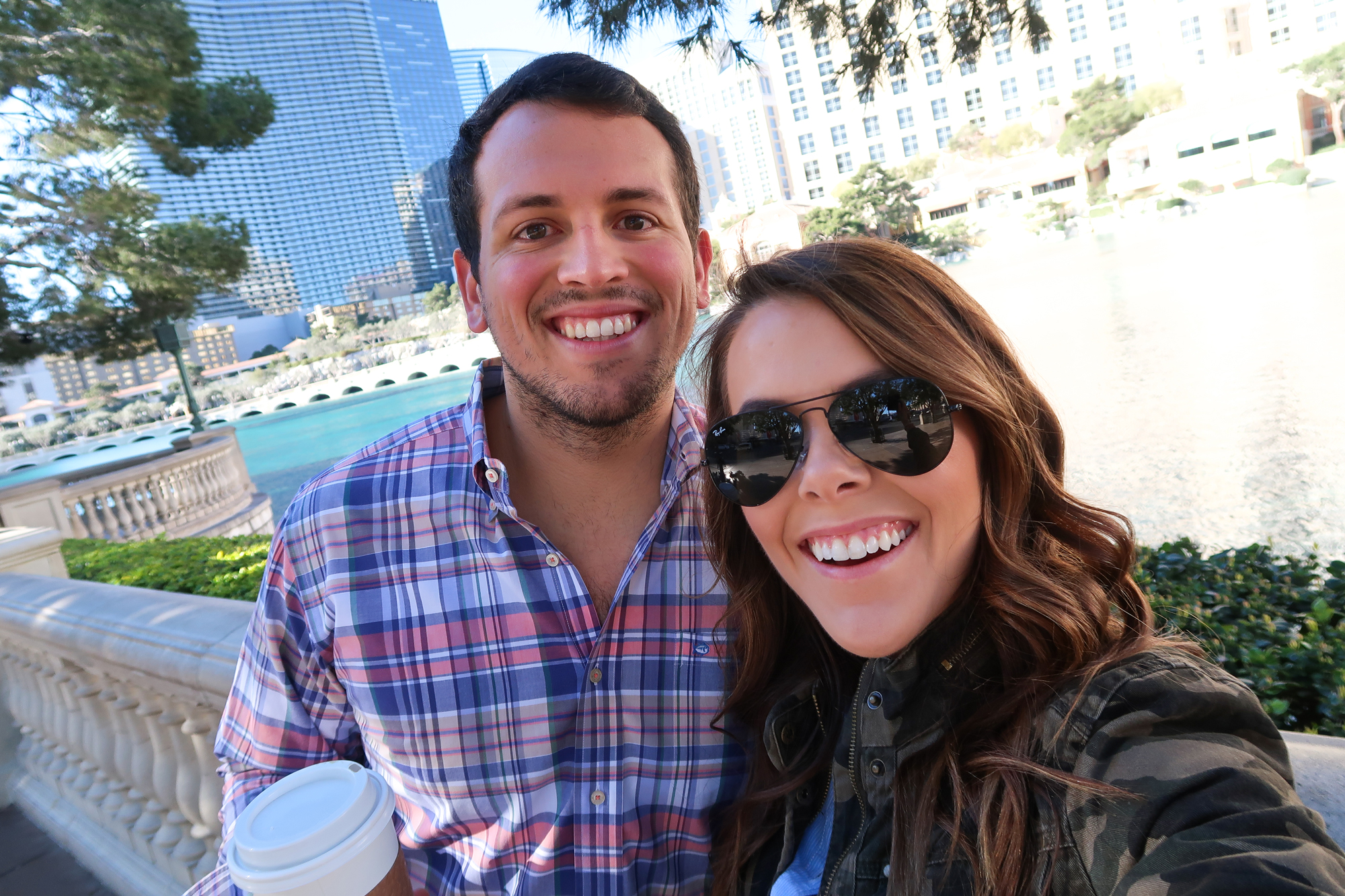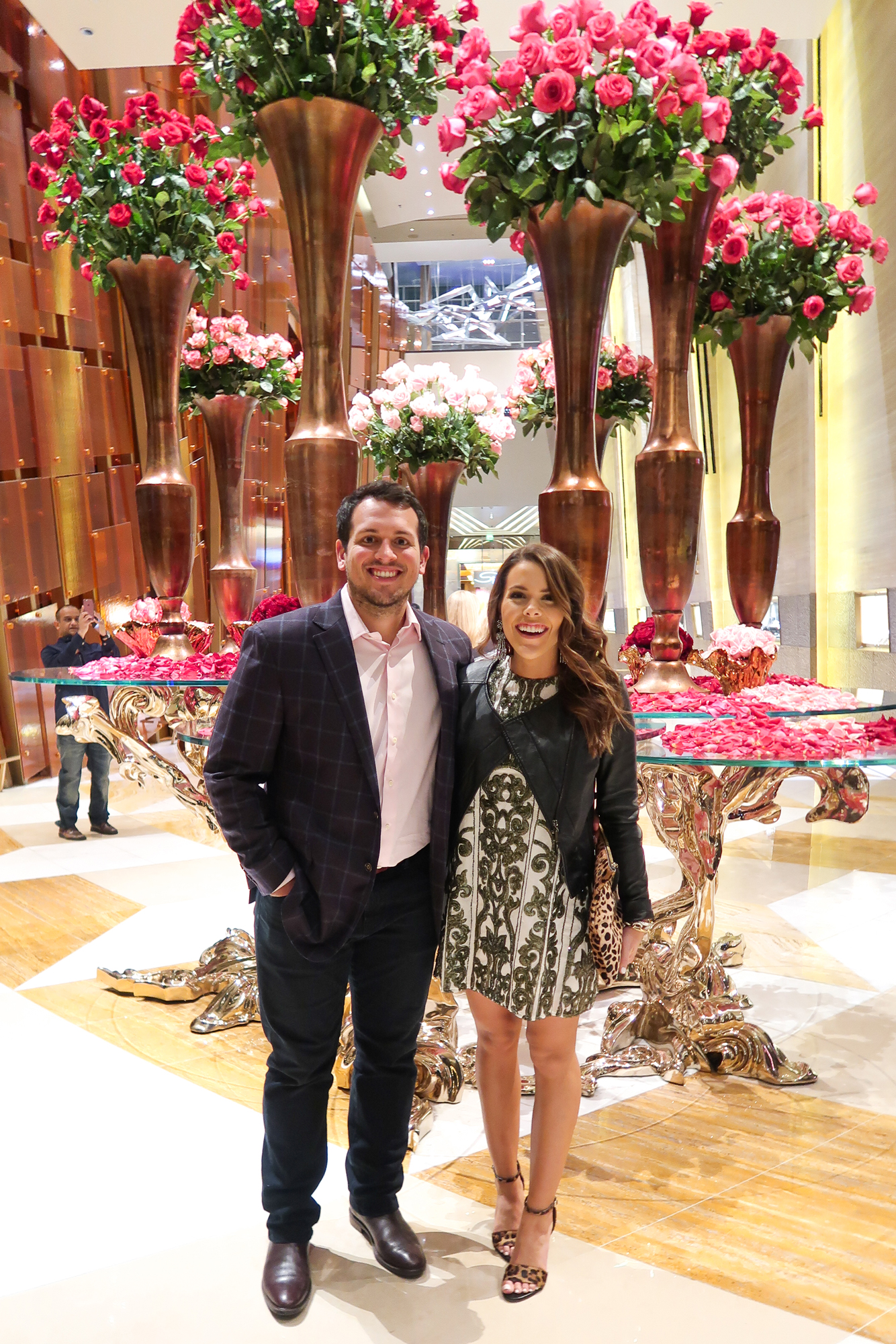 Dress / similar Leopard Heels / Leopard Clutch / Lisi Lerch Tassel Earrings c/o
Floral Kimono / Distressed Denim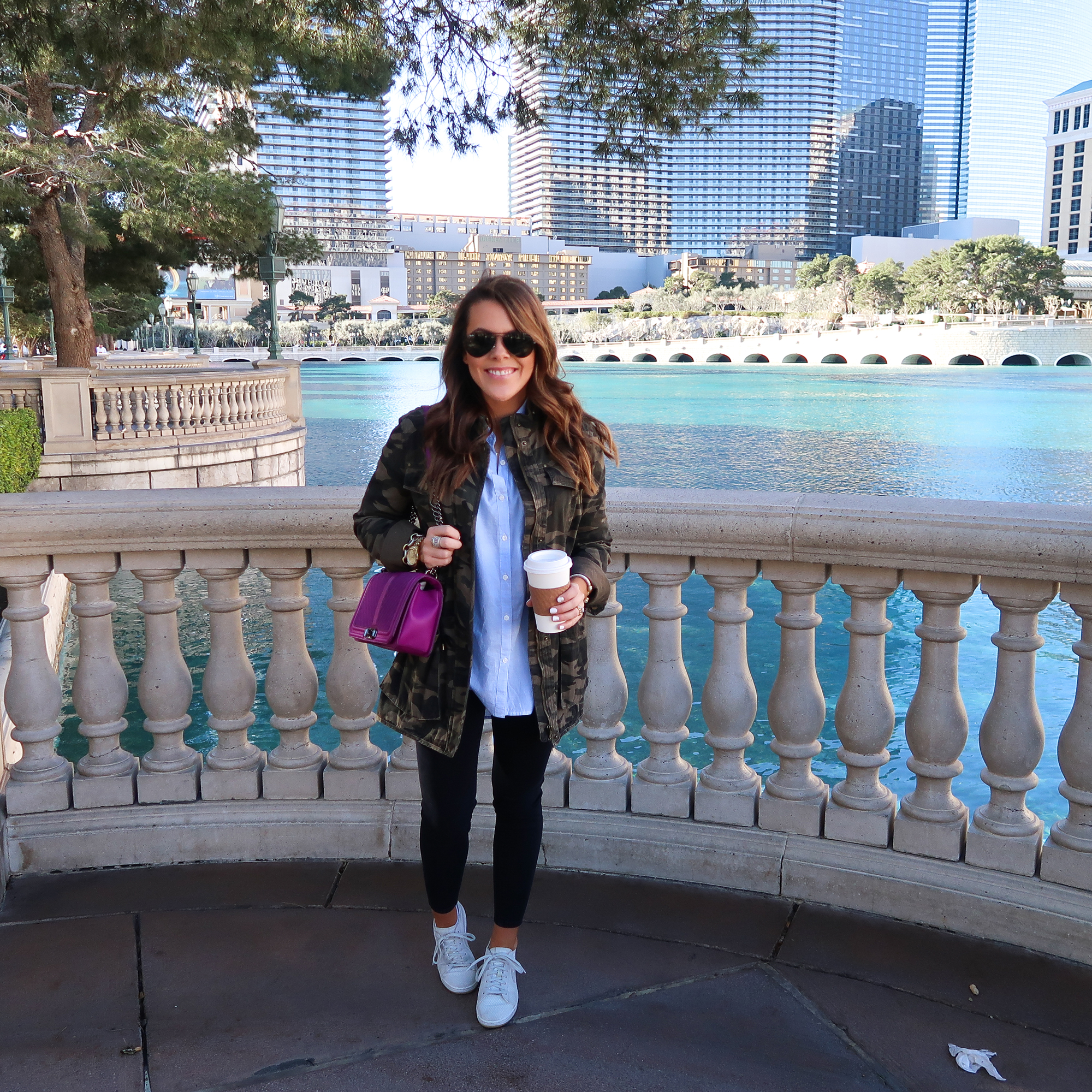 Camo Jacket / Button Up / Jeans / White Sneakers / Aviators / Rebecca Minkoff Handbag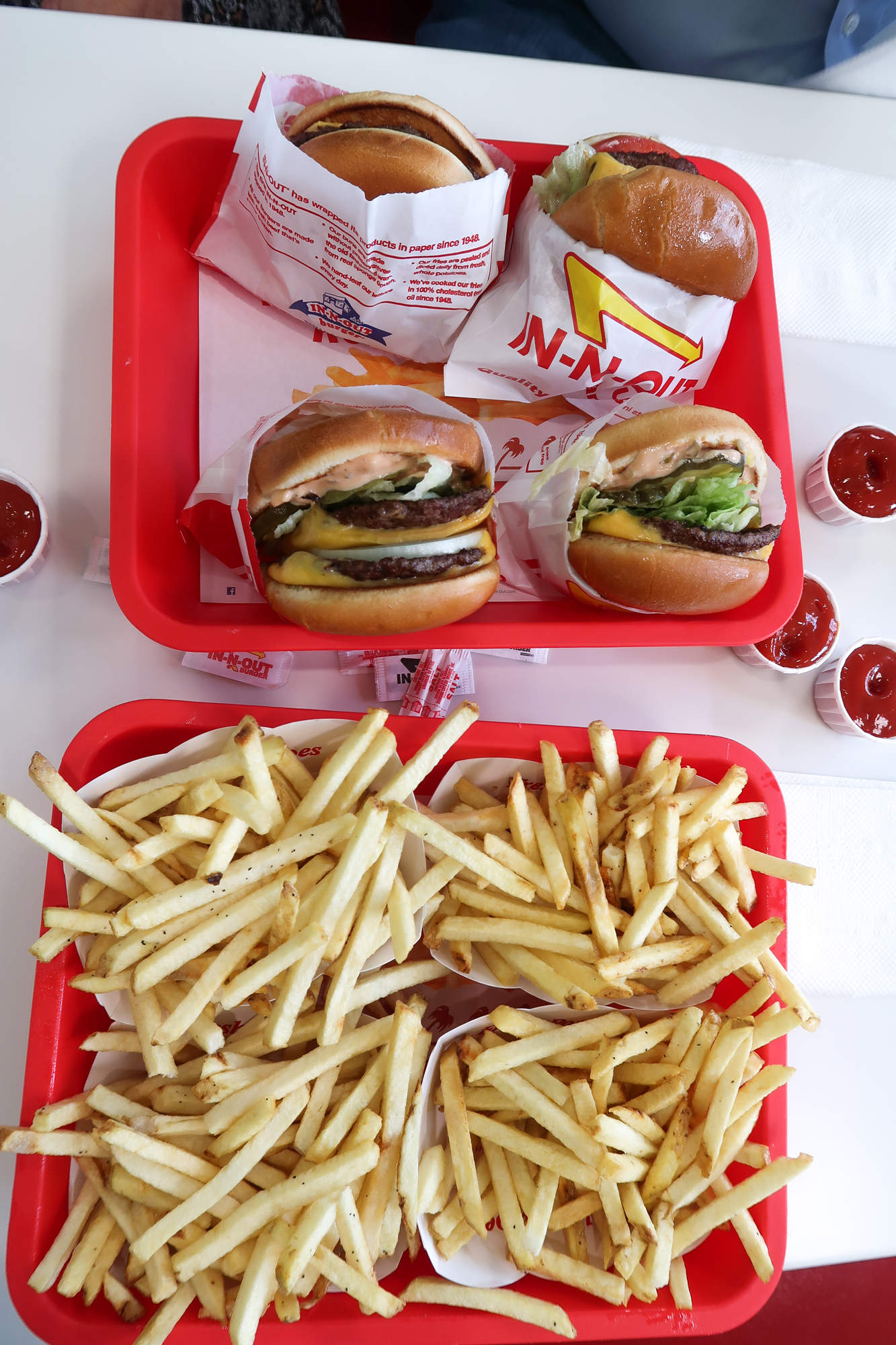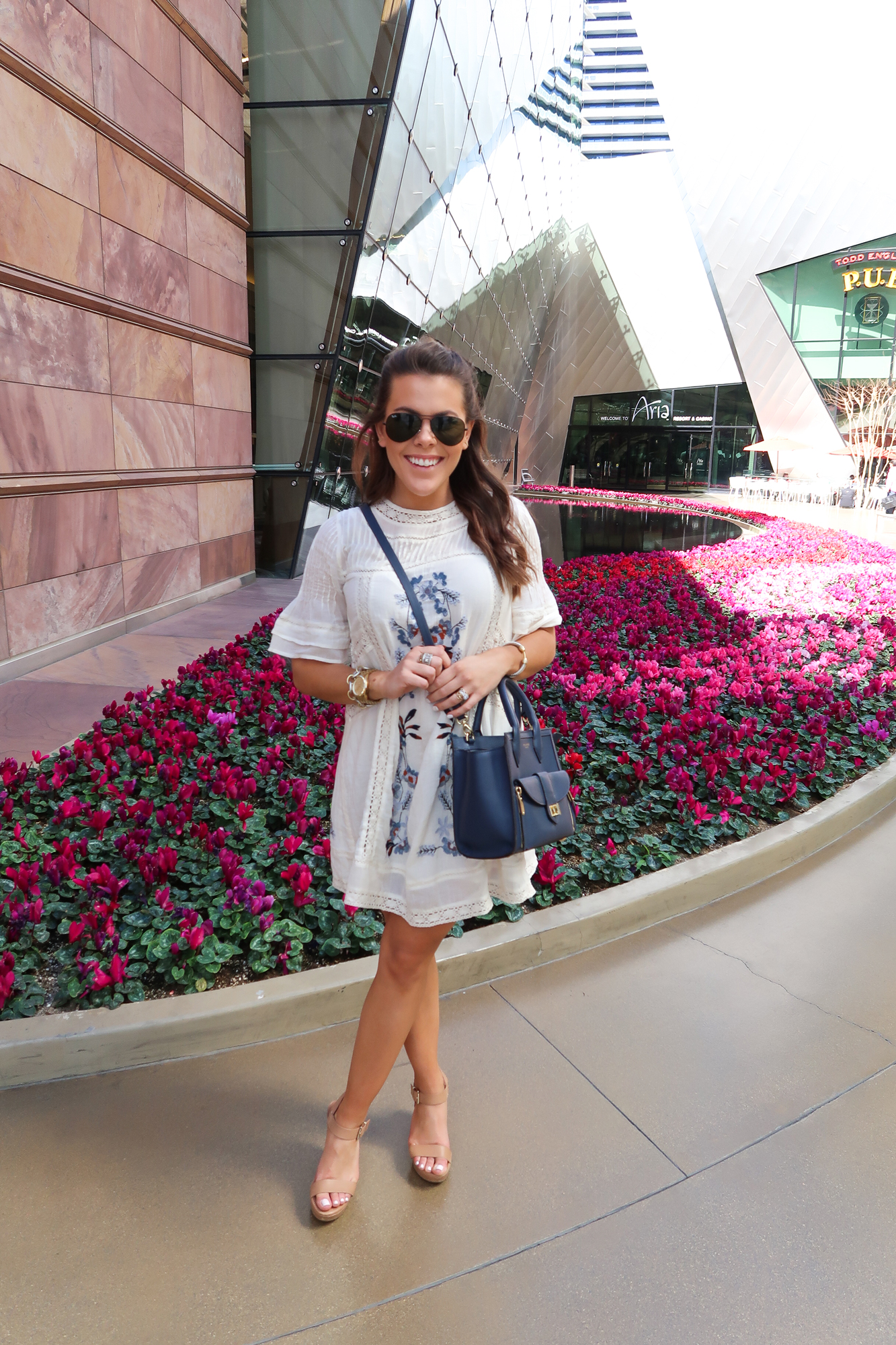 Embroidered Dress (on SALE!) / Aviators / similar Wedges / Mini Rivington Tote c/o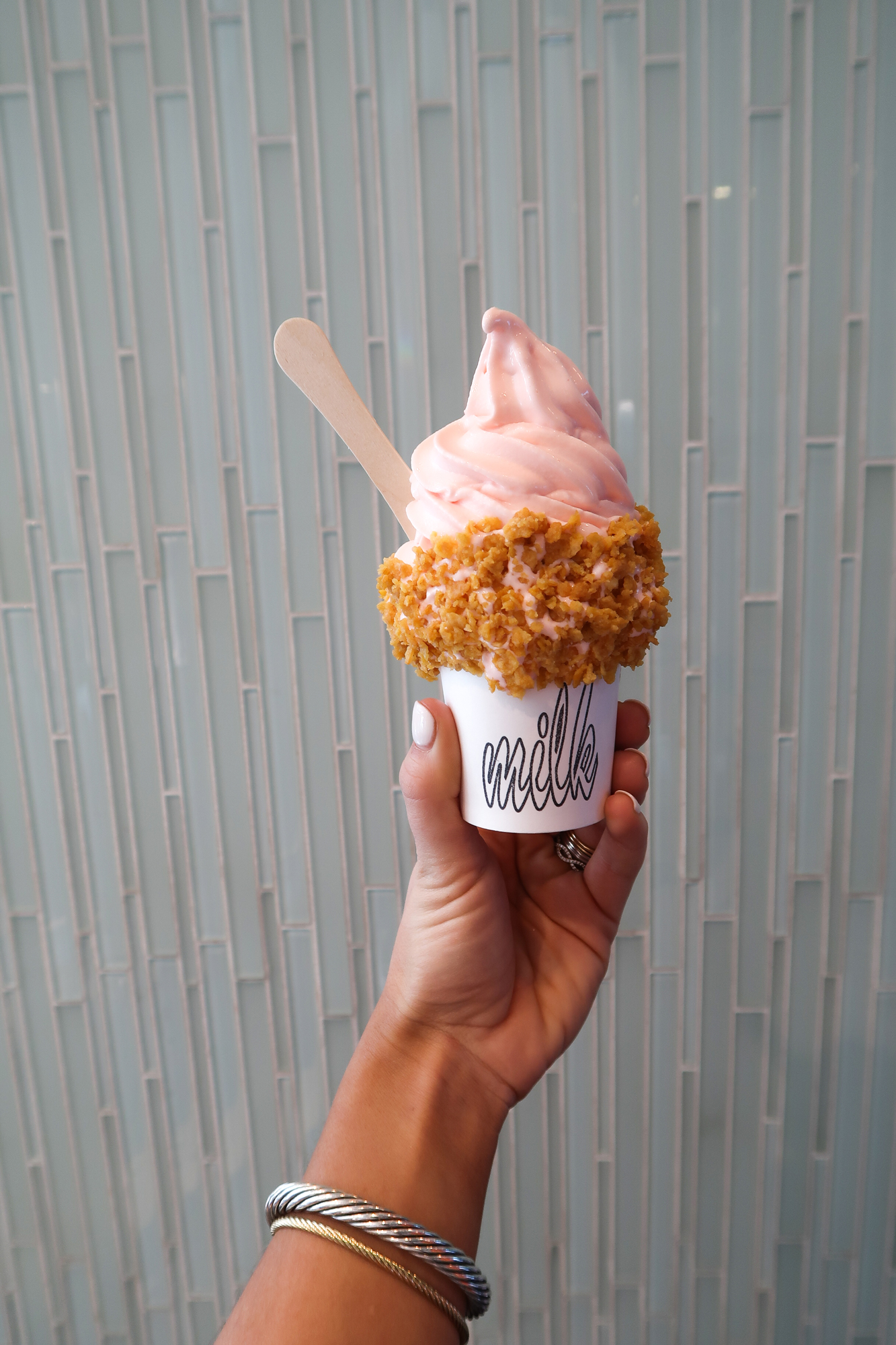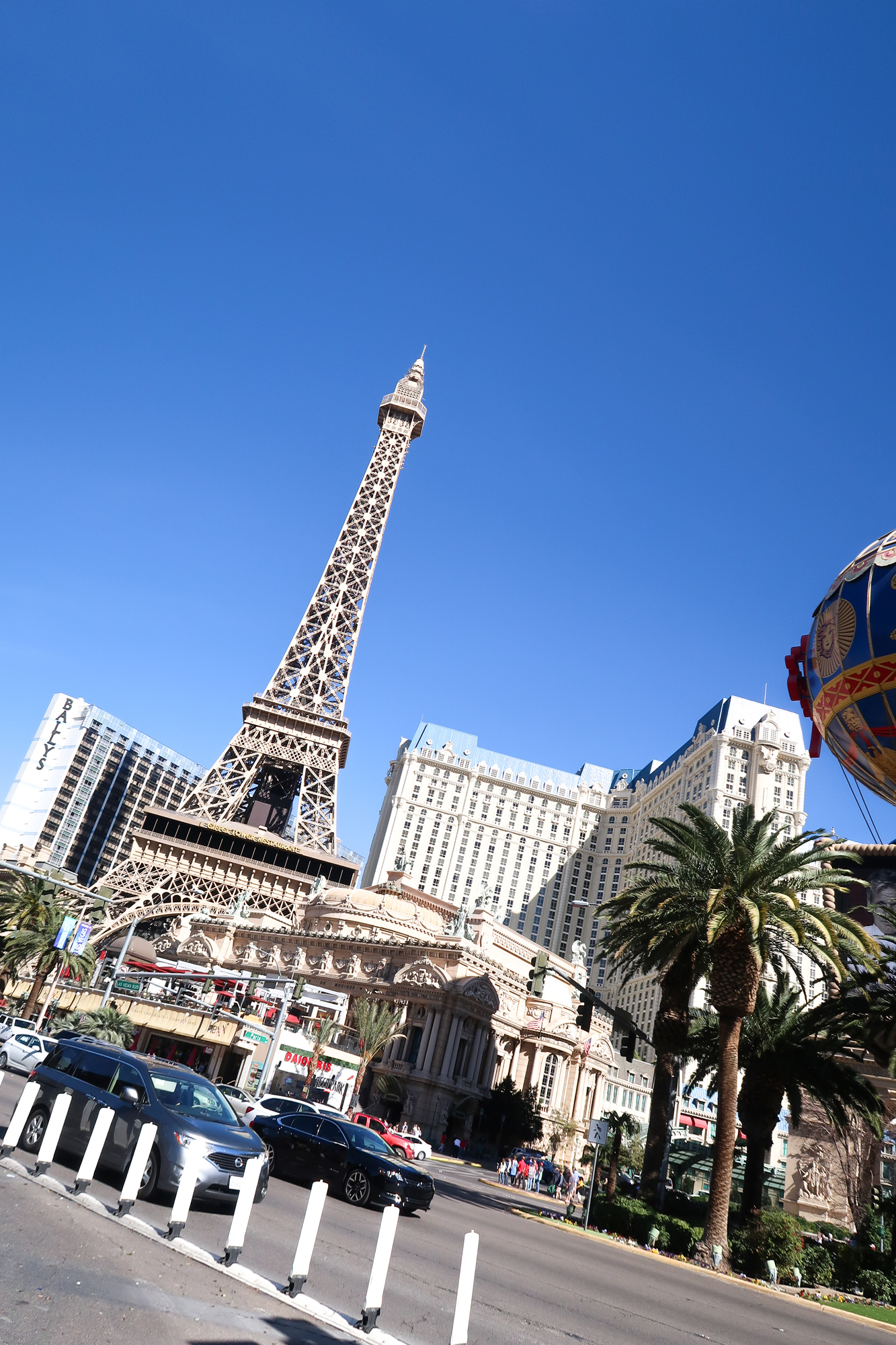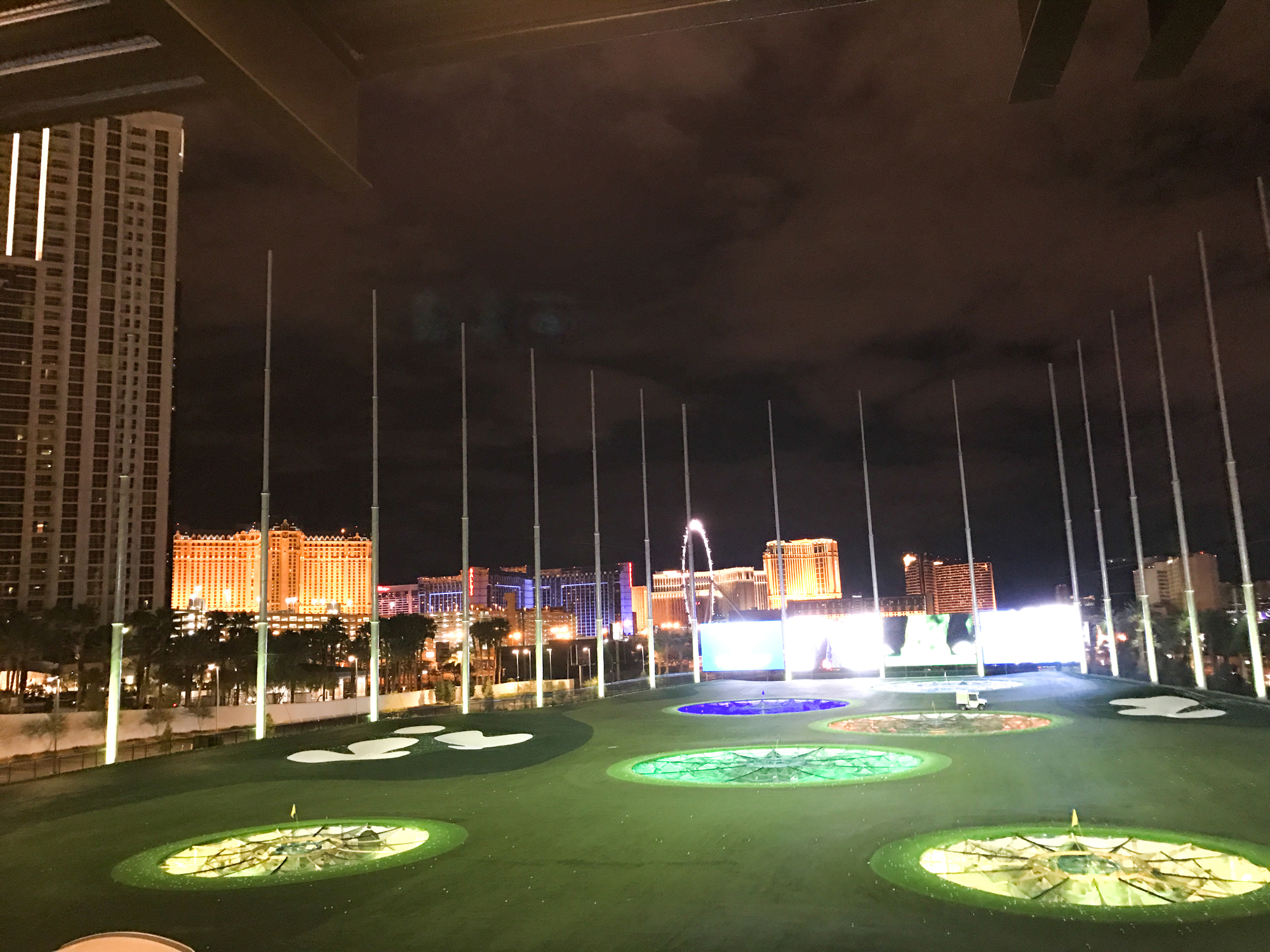 Where to Play::
Okay y'all, if you're looking for something to do at night besides party, Top Golf might just be your thing! I am no golfer, but I even had fun playing! They have food, booze & the view was so cool at night!
If you're looking to gamble, the world is really your oyster in Vegas! Tyler and I love, love, love blackjack. It is my guilty pleasure! We don't get to play very often, so we had so much fun hopping from casino to casino. Mind you, we're looking for $5-$10 tables. Our favorite casinos were probably Aria, they have $10 blackjack tables during the week, and Harrah's. Harrah's has cheap tables and some of the most fun dealers. I also had so much fun at the Caesar's casino in October!
Looking for something else to do on the strip? Check out the High Roller! It is the London Eye, ferris wheel looking thing in the photo at the top of the post! The bachelorette party did this in October and we had so much fun! The views were great & you can opt for an open bar!
As far as shows go, I haven't seen any in a while, but I have seen Beatles LOVE & O in the past and they're both amazing! I think Beatles LOVE is my favorite!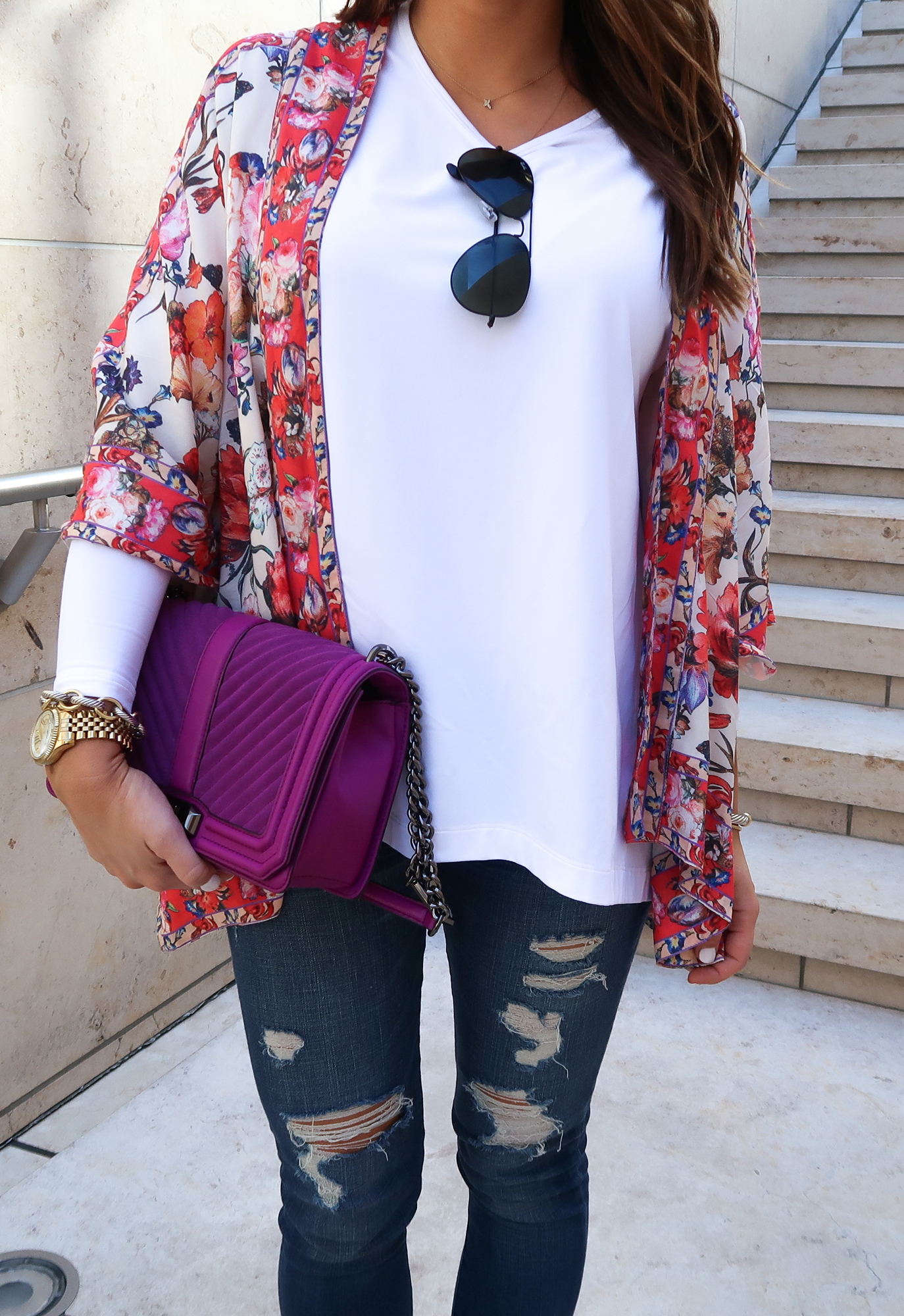 Floral Kimono / Distressed Denim / Rebecca Minkoff Handbag
Lastly, where to shop! There are SO many places to shop in Vegas! The have damn good outlets , so I would highly recommend checking them out if outlet shopping is your thing! We visited the North outlets, and were in heaven. They have so many stores to choose from. Some of my favorites: Lululemon and David Yurman. Yes they had actual markdowns!
If you're looking for more of a mall, then the Fashion Show Mall is where you need to go! They have several department stores and everything in between. I think someone told me there are like 200 stores in that mall alone!
Looking for some upscale shopping? Then The Shops at Crystals has your name written all over it! Any high end store you're looking for is more than likely there.
Of course there are the Forum shops, the Miracle Mile shops and everything in between! You really can't go wrong when you're shopping in Vegas.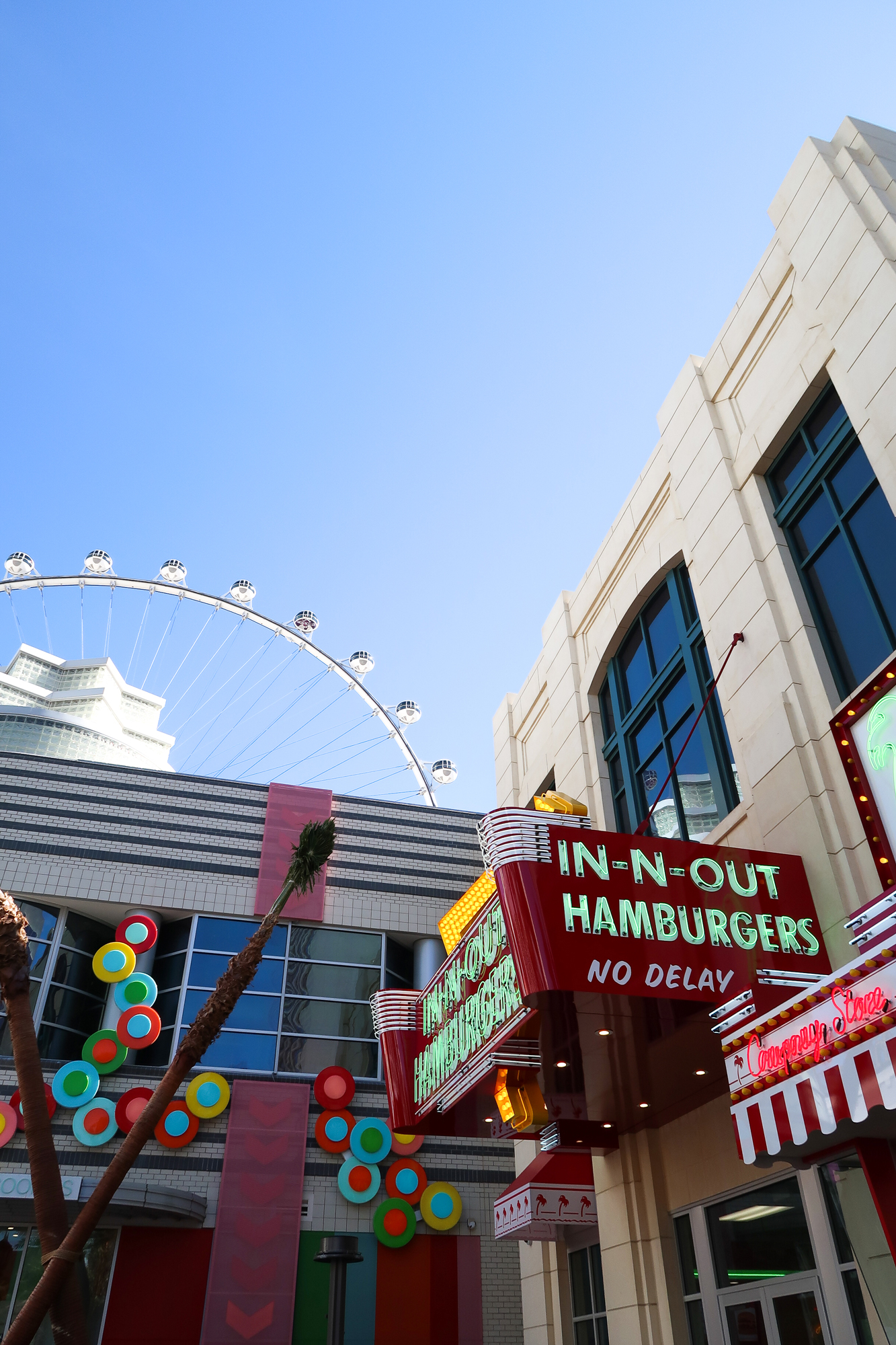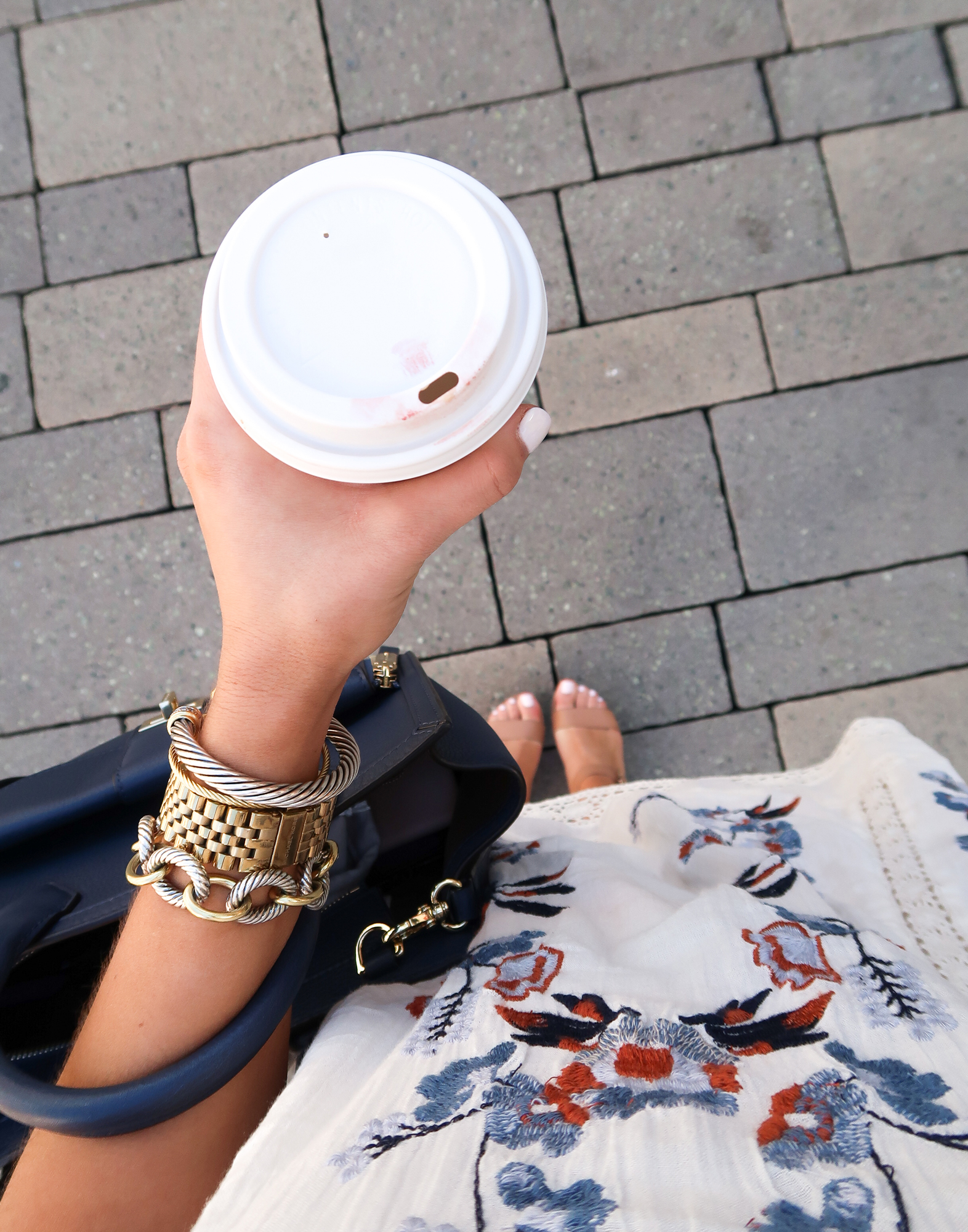 Embroidered Dress (on SALE!) / Aviators / similar Wedges / Mini Rivington Tote c/o