Sequin Sweatshirt (30% off!!)/ similar Chambray Top / Faux Leather Leggings / similar Black Shooties / Leopard Clutch / Michael Kors Watch / David Yurman Cuff / David Yurman Link Bracelet / Dana Rebecca Studs / Lulu Frost Code Rings / Lipstick: 'Kim K.W.' / Lip Liner: 'Pillowtalk' / Blush: 'Ecstasy'
Happy Monday y'all! I hope everyone everyone is ready for another day of crazy sales. It's officially Cyber Monday, but the best part, most of the Black Friday sales I shared with y'all Friday are STILL going on! (See more below too!!) With all of the holiday sales & gift guide madness, it feels good to share an outfit with y'all today.
If there is one thing I love around the holidays it's an outfit with some sequins. While I love a good dress or skirt for the holidays sometimes I like a more casual holiday look this time of year. Yes, sequins, leopard & faux leather is casual around here 😉 If that's not laid back enough for you, pair this sequin sweatshirt with your favorite jeans. It's an easy combo for a Christmas get together with your girls too, so that's a plus!
How do you all wear sequins for the holidays?!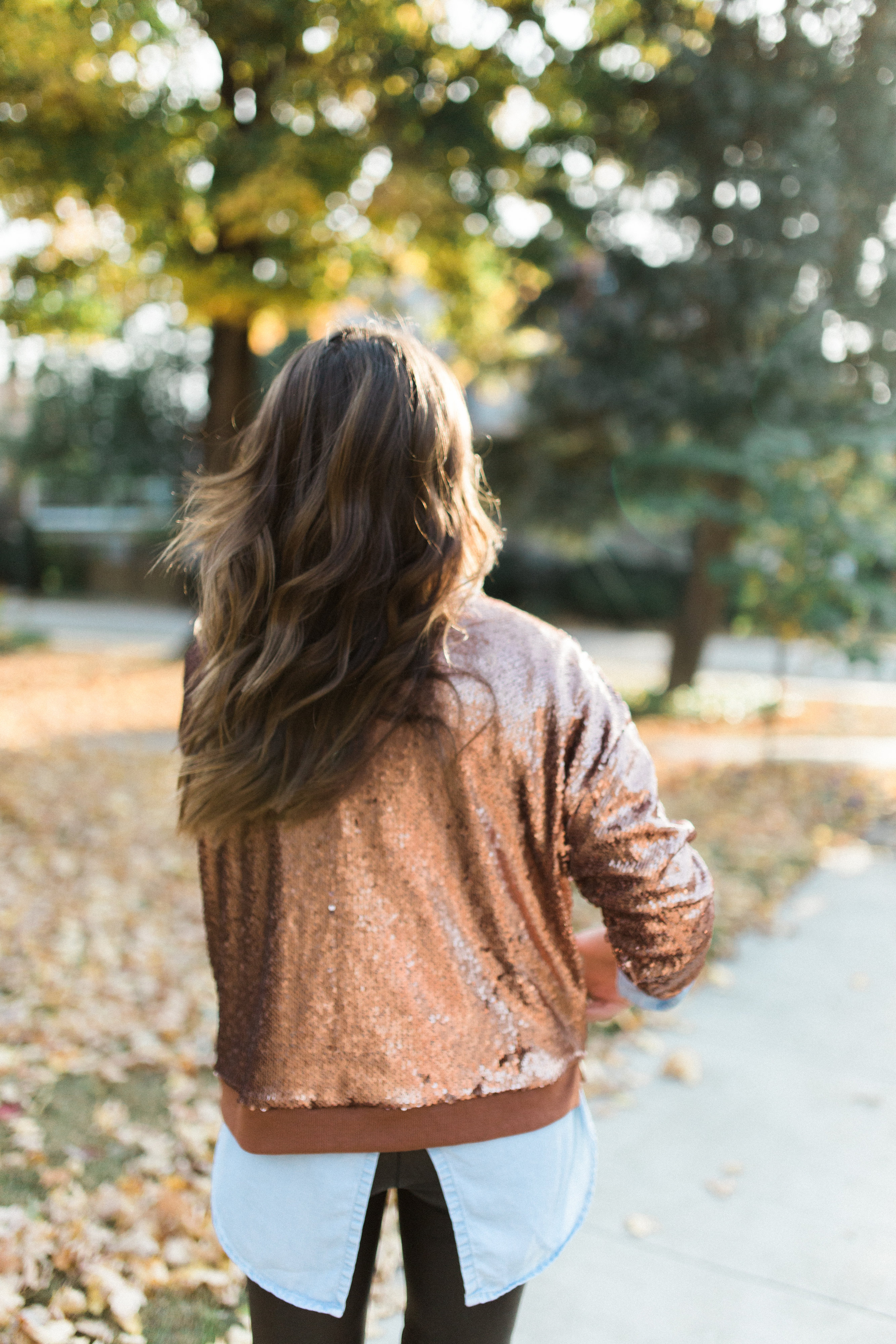 THE BEST CYBER MONDAY DEALS
Abercrombie & Fitch: 50% off! A&F has stepped their game up! I am loving their stuff right now! This metallic pleated midi skirt & these jeans are so chic!
American Eagle: 40% off + free shipping! I will admit, I haven't shopped A&E in a while, HOWEVER, after checking out their Black Friday sales I had to share! Y'all they have SO many cute sweaters that are a bargain! This lace up one has my name on it & this cozy option is the perfect layering piece! And can we talk about this velvet dress that is only $30?!
Ann Taylor: 50% off! Use code CYBER50. This 50% off sale is the perfect time to stock up on those workwear staples & fun holiday pieces!
Anthropologie: 20% off with code STACKS. These sequin pants would be perfect for the holidays and this plaid top looks so comfy!
ASOS: 30% off! Use code THANKFUL30. Y'all know I am a big fan of ASOS. They're my go to for everything from cozy basics to a fun NYE dress!
Express: 50% off! This jumpsuit is perfect for the holidays! Pair it with this clutch for complete your festive look!
LOFT: 50% off! Use code CYBERMONDAY. I've had my eye on this vest for months & I think I am finally going to pull the trigger! This velvet tank would be so cute for any holiday party!
J.Crew: 40% off! Use code MONDAY. RUN to shop this sale y'all! I worked at J. Crew for years, and can vouch that this kind of sale never, ever happens. It's the perfect time to invest in this parka and this killer pair of OTK boots!
J. Crew Factory: 60% off!! I mean, it doesn't get any better than this sale! This tassel scarf would make the perfect gift for a mom, sister, bestie or yourself! These earrings would make the cutest stocking stuffer!
Madewell: 25% off with code CYBERMONDAY. Madewell always has so many chic staples, and this sale is the perfect time to stock up! Yes, a pair of velvet sandals is a staple 😉 I am also loving this fringe sweater!
Mark & Graham: 25% off with code FRIENDS. M&G is my go to place for gifts! They have something for everyone. This leather envelope would be perfect for the traveler, and this BBQ tool set is going to my dad this Christmas.
Nordstrom: Extra 20% off sale items! This Kate Spade bag is 40+% off, these Hunter Boots are only $80 and these Vince Camuto booties are 30% off!
Shopbop: Up to 25% off with code GOBIG16. Hunter boots on sale, say no more!  This Tory Burch Cross Body & faux fur vest would make great Christmas gifts!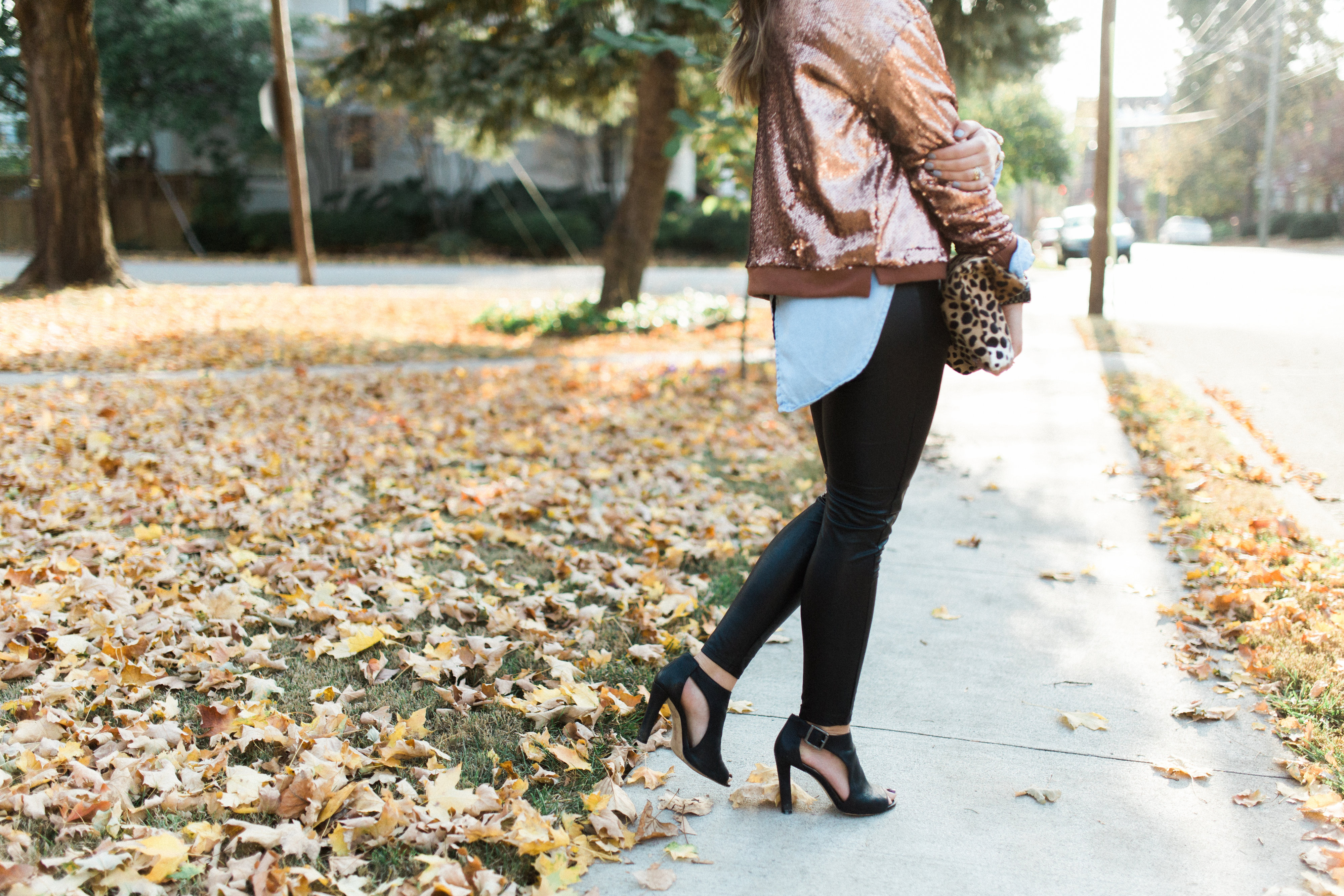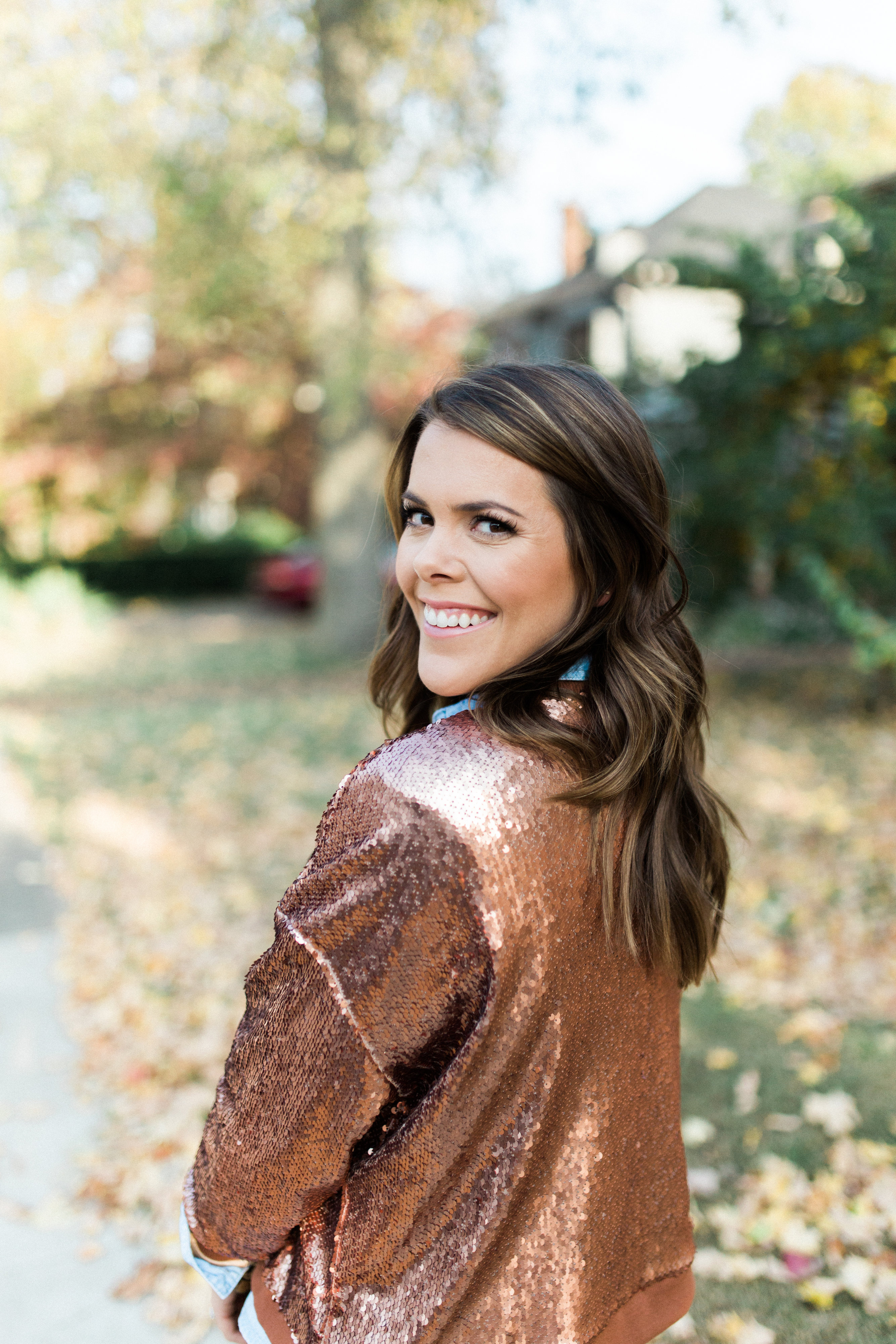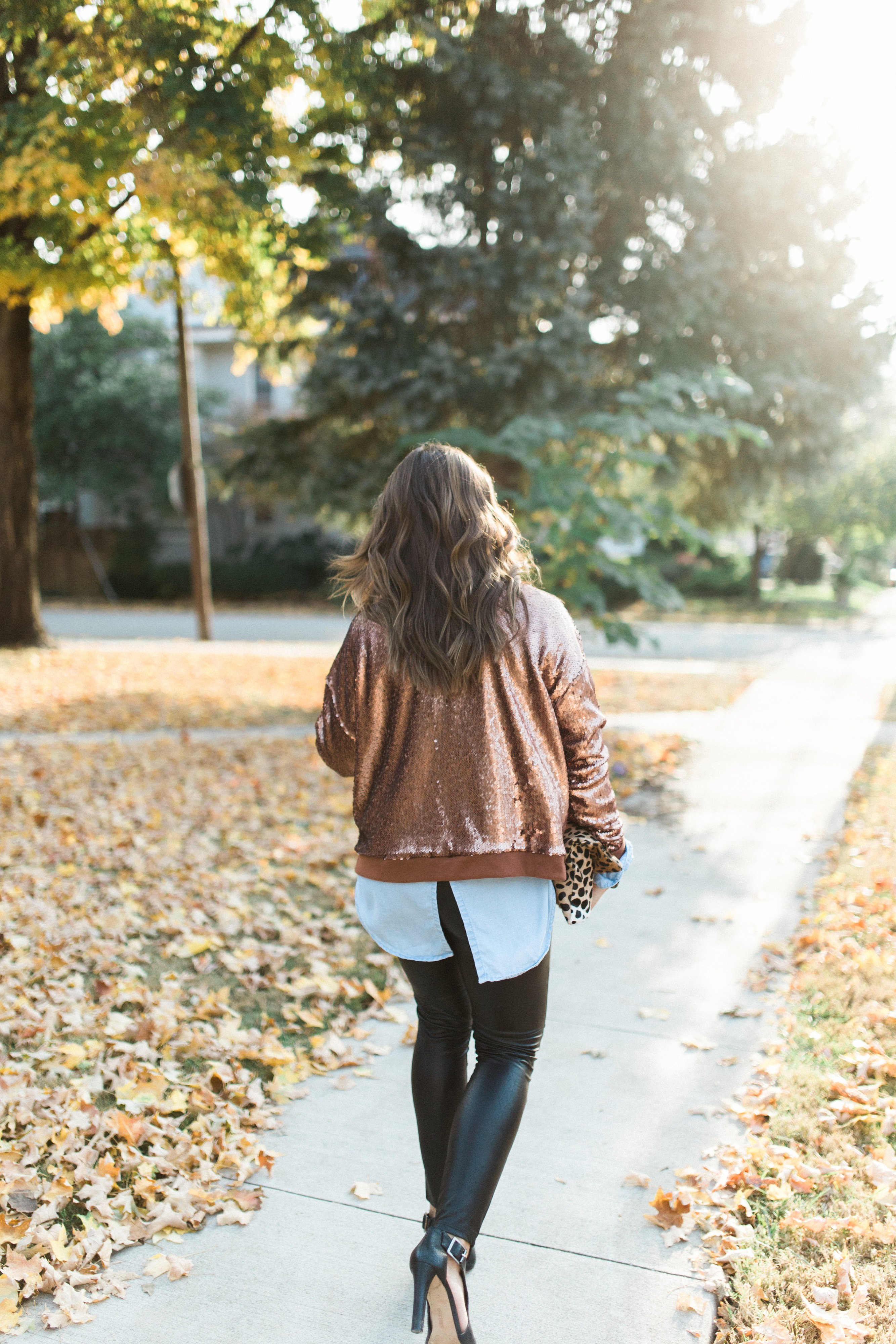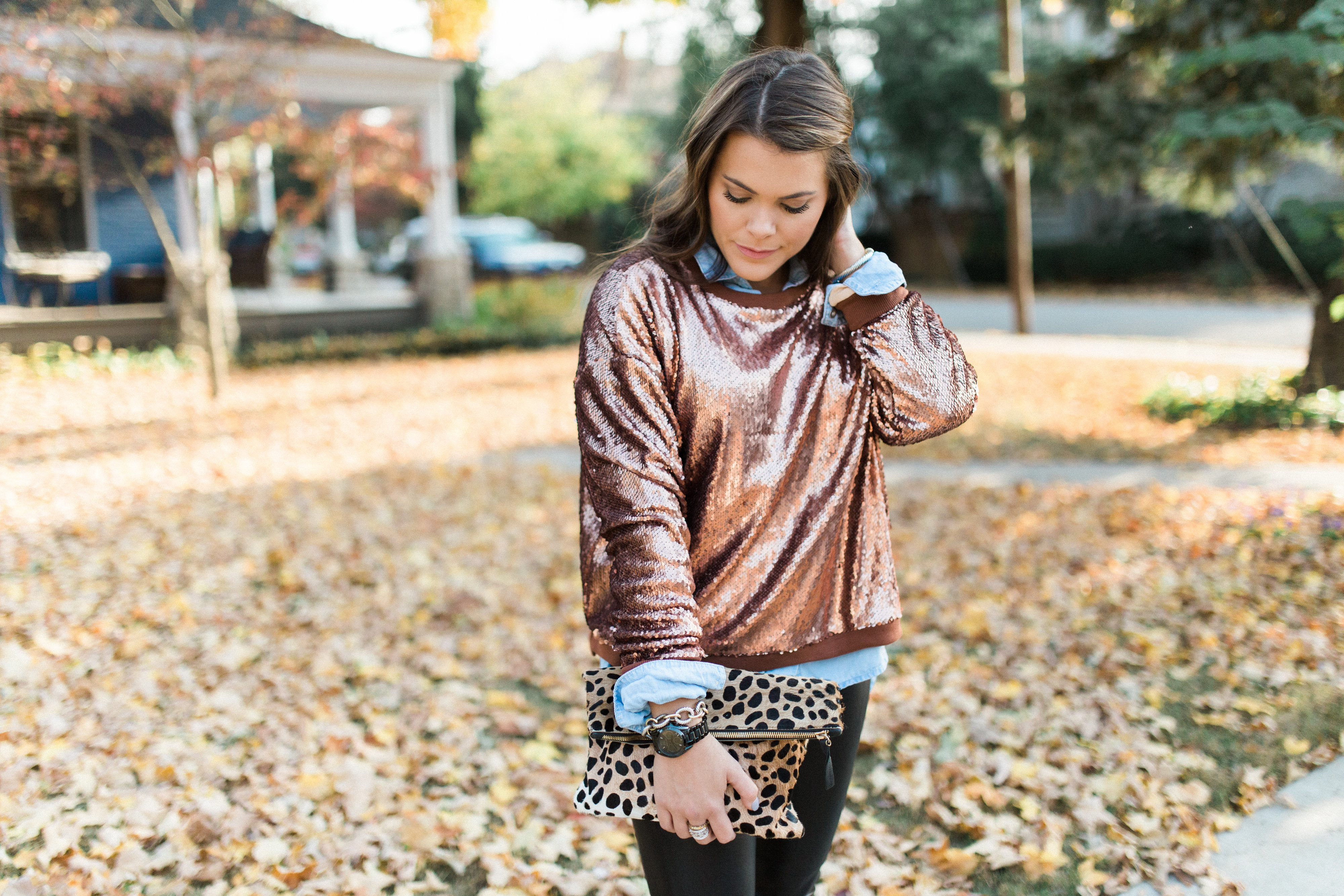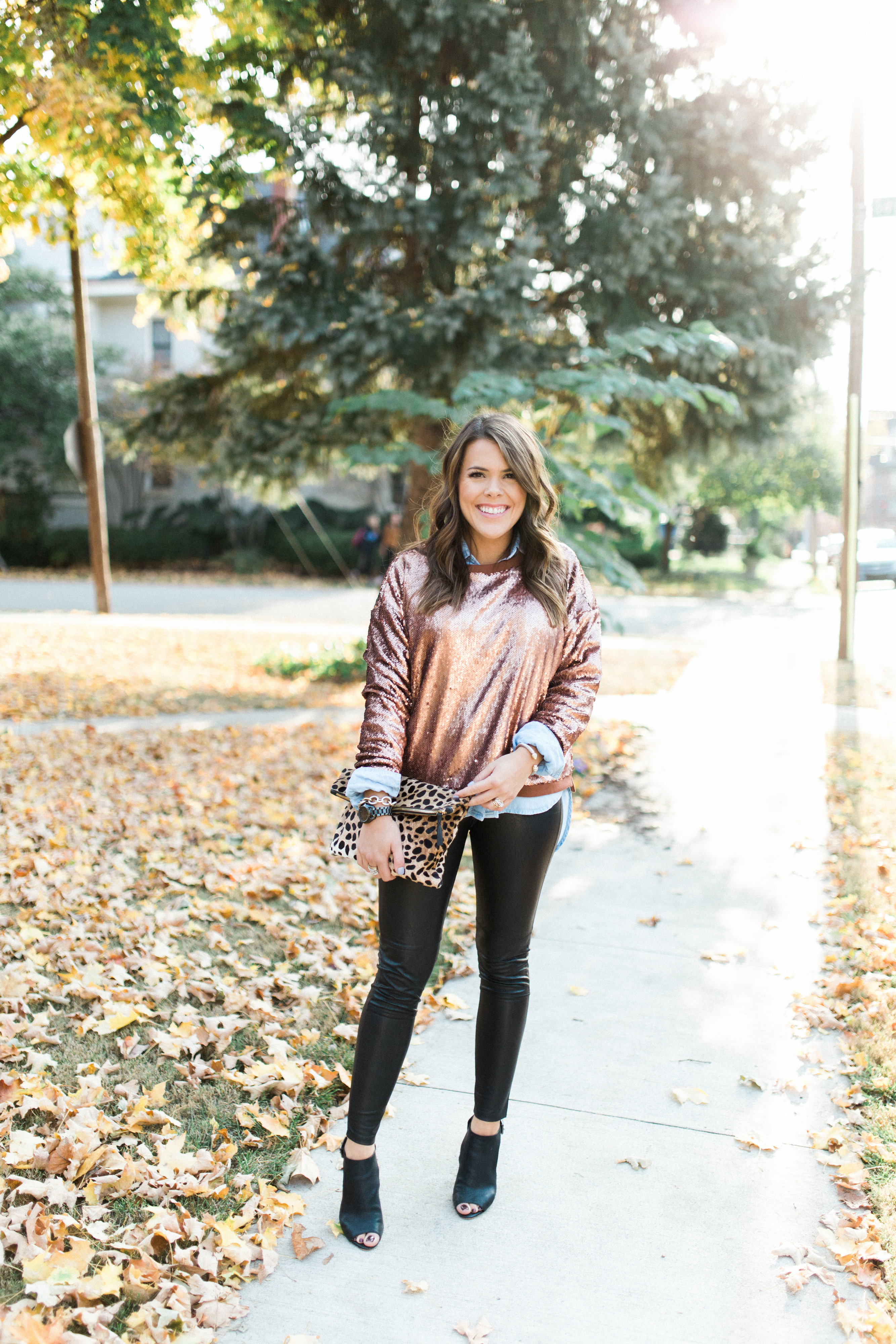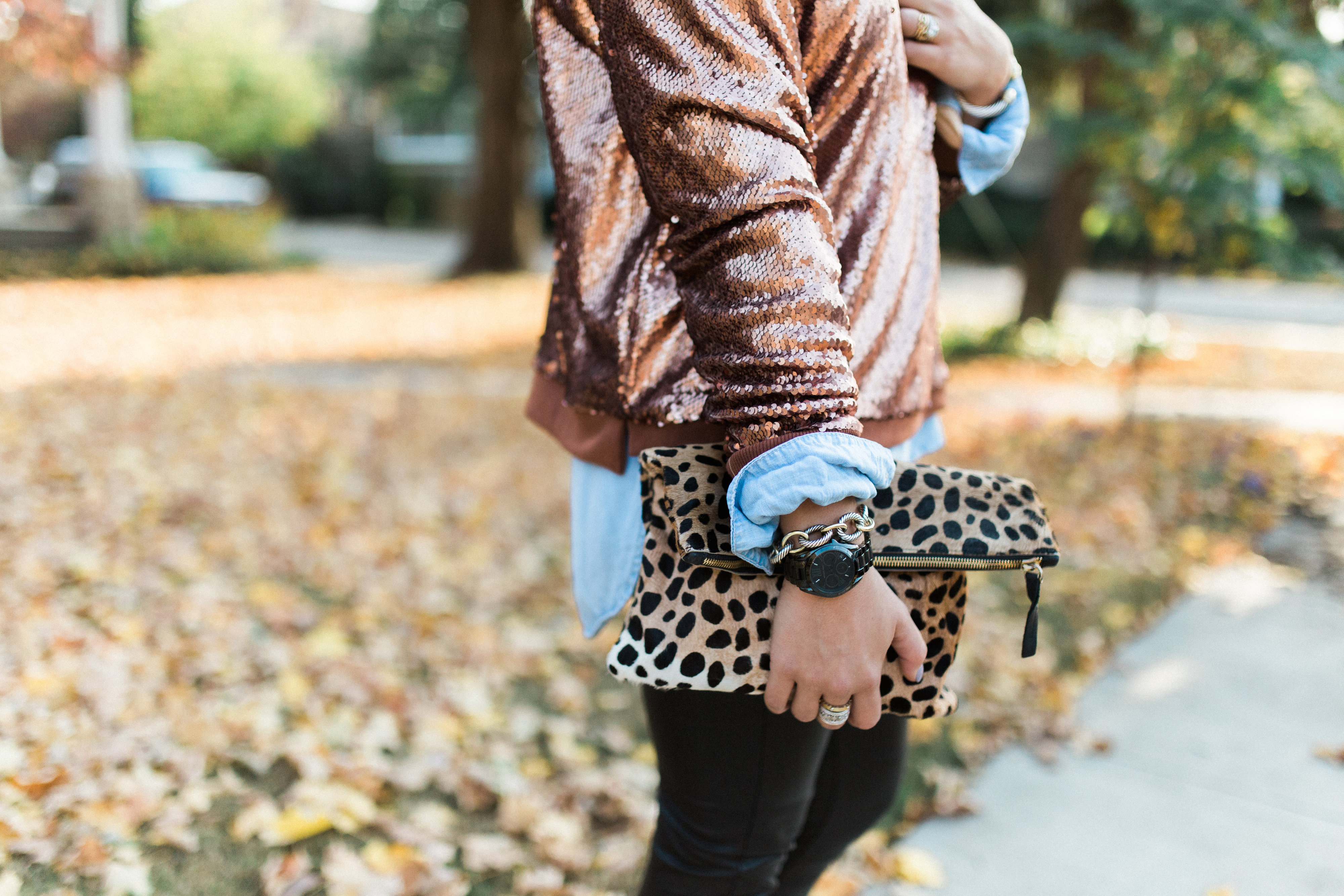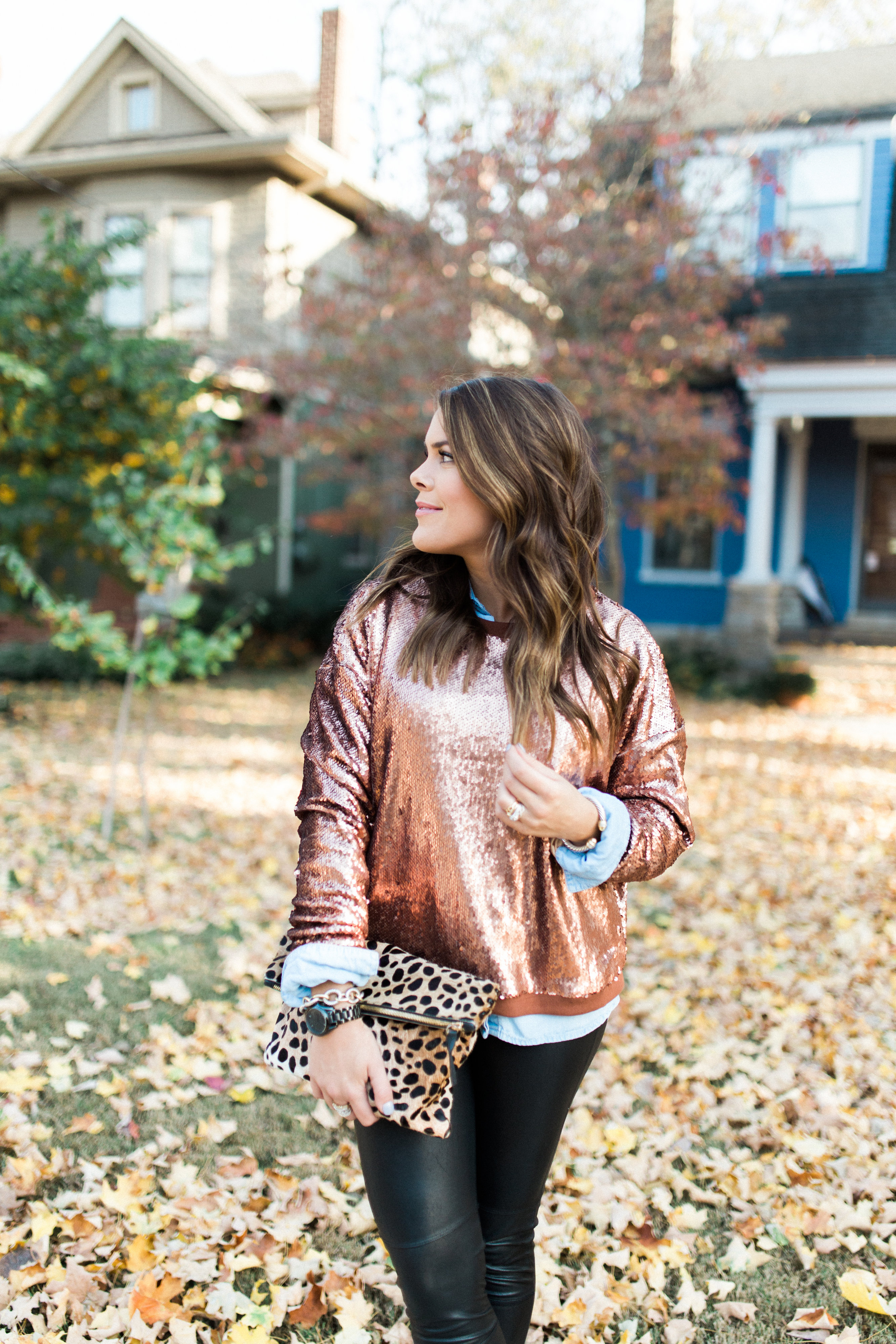 Sequin Sweatshirt / similar Chambray Top / Faux Leather Leggings / similar Black Shooties / Leopard Clutch / Michael Kors Watch / David Yurman Cuff / David Yurman Link Bracelet / Dana Rebecca Studs / Lulu Frost Code Rings / Lipstick: 'Kim K.W.' / Lip Liner: 'Pillowtalk' / Blush: 'Ecstasy'