Patagonia Vest: last seen here / similar Pink Sweater: last seen here / Moto Leggings / Adidas NMD Sneakers / Rebecca Minkoff Bag: last seen here / Michael Kors Watch / David Yurman Cuff / David Yurman Petite Gold Bangle / David Yurman Link Bracelet / Dana Rebecca Studs / Lipstick: 'Kim K.W.' / Lip Liner: 'Pillowtalk' / Blush: 'First Love'
Happy Monday y'all! I am kicking this week off with a fun athleisure look that I find myself wearing almost weekly! Athleisure is all the rage right now, and for good reason. I mean, you get to look cute and be comfy at the same time! Say what?! My go to pieces for an athleisure look:: cute sneakers, this patagonia vest & these moto leggings.
I will give y'all some sizing tips for these pieces. This vest runs small, so I would definitely recommend sizing up! I am wearing a medium. These leggings definitely run true to size, I am wearing a small, however they are LONG! You tall ladies would love them. For petite gals, I just tucked mine under, but I wouldn't be opposed to getting them hemmed.
Are y'all loving the athleisure trend?!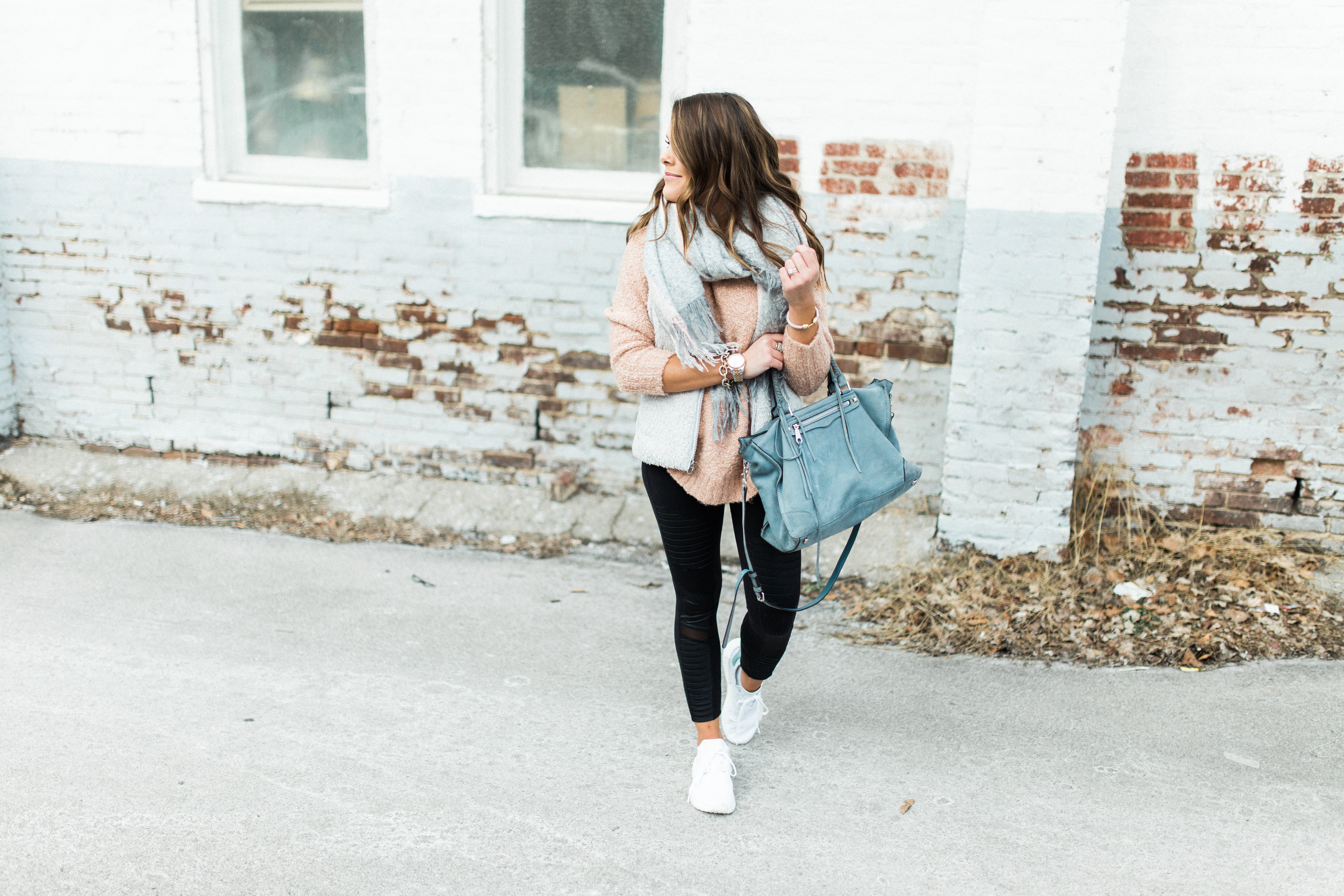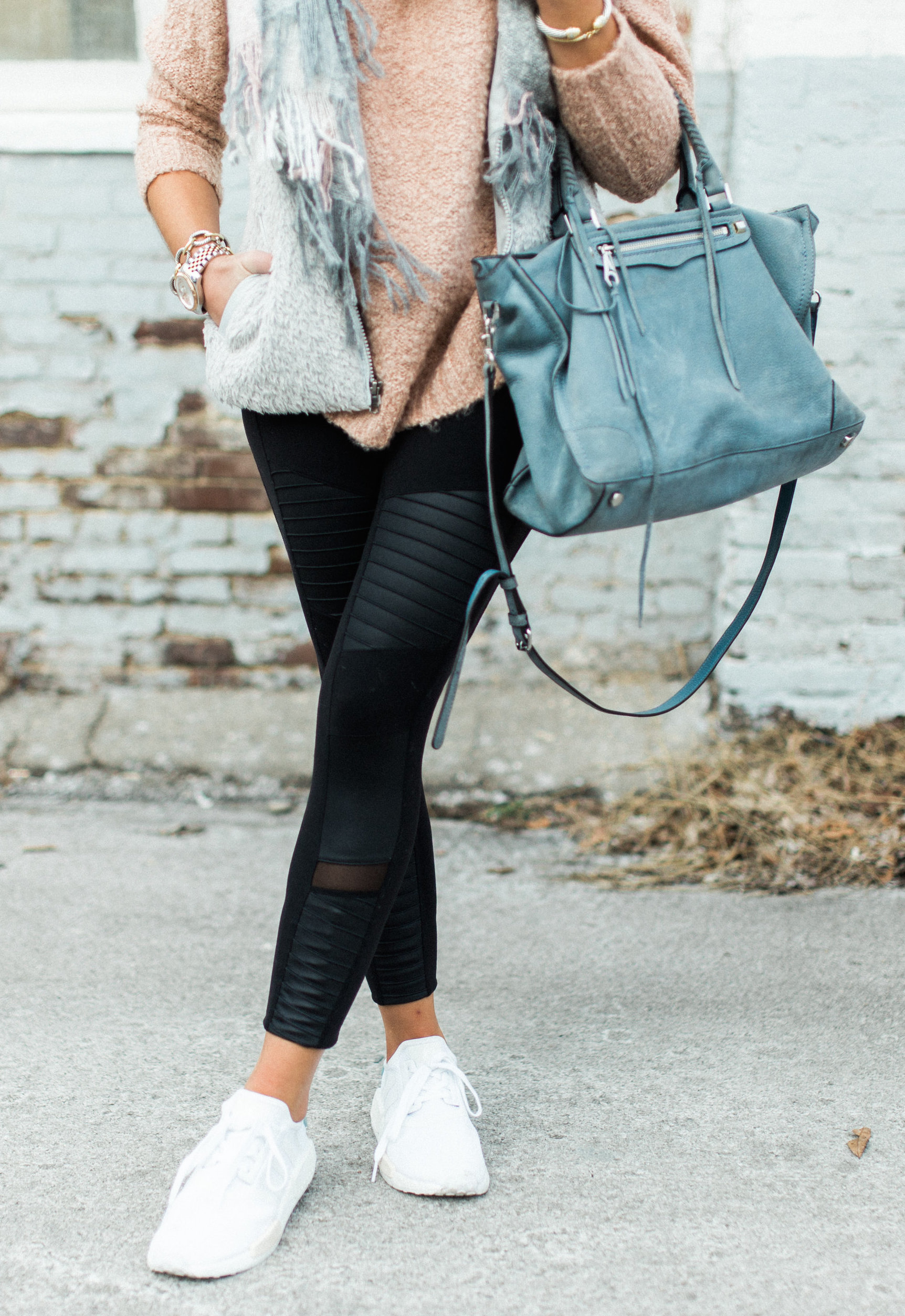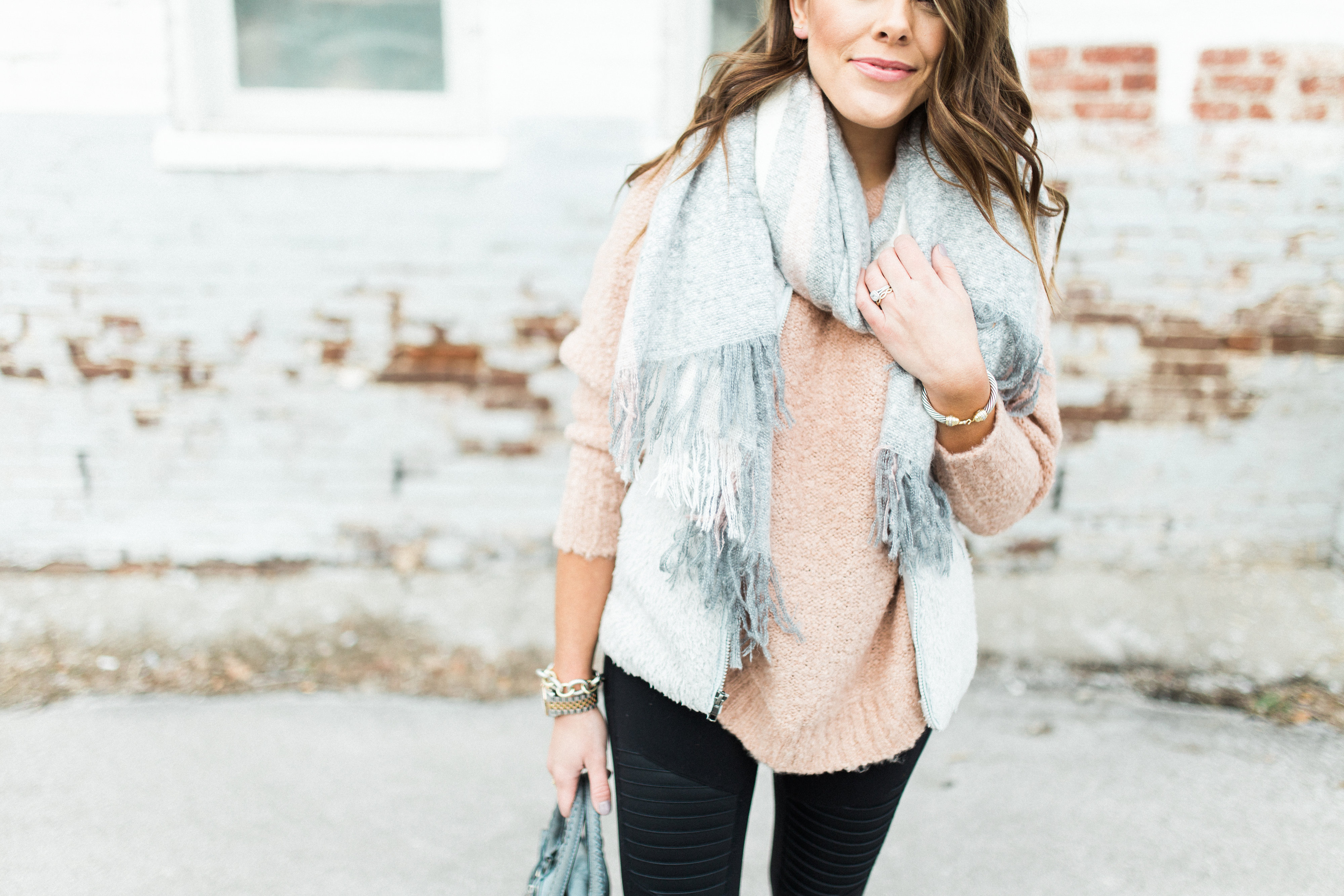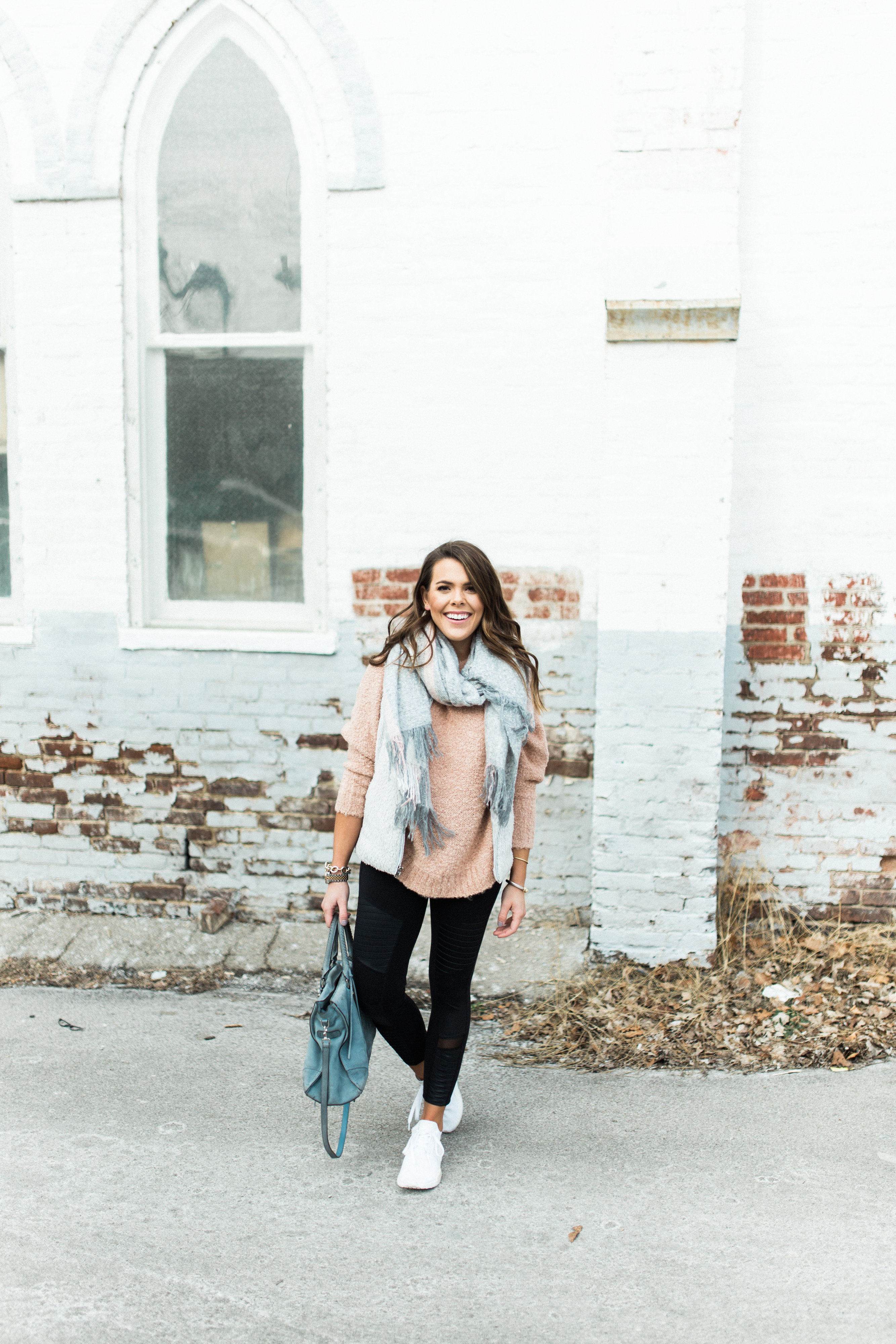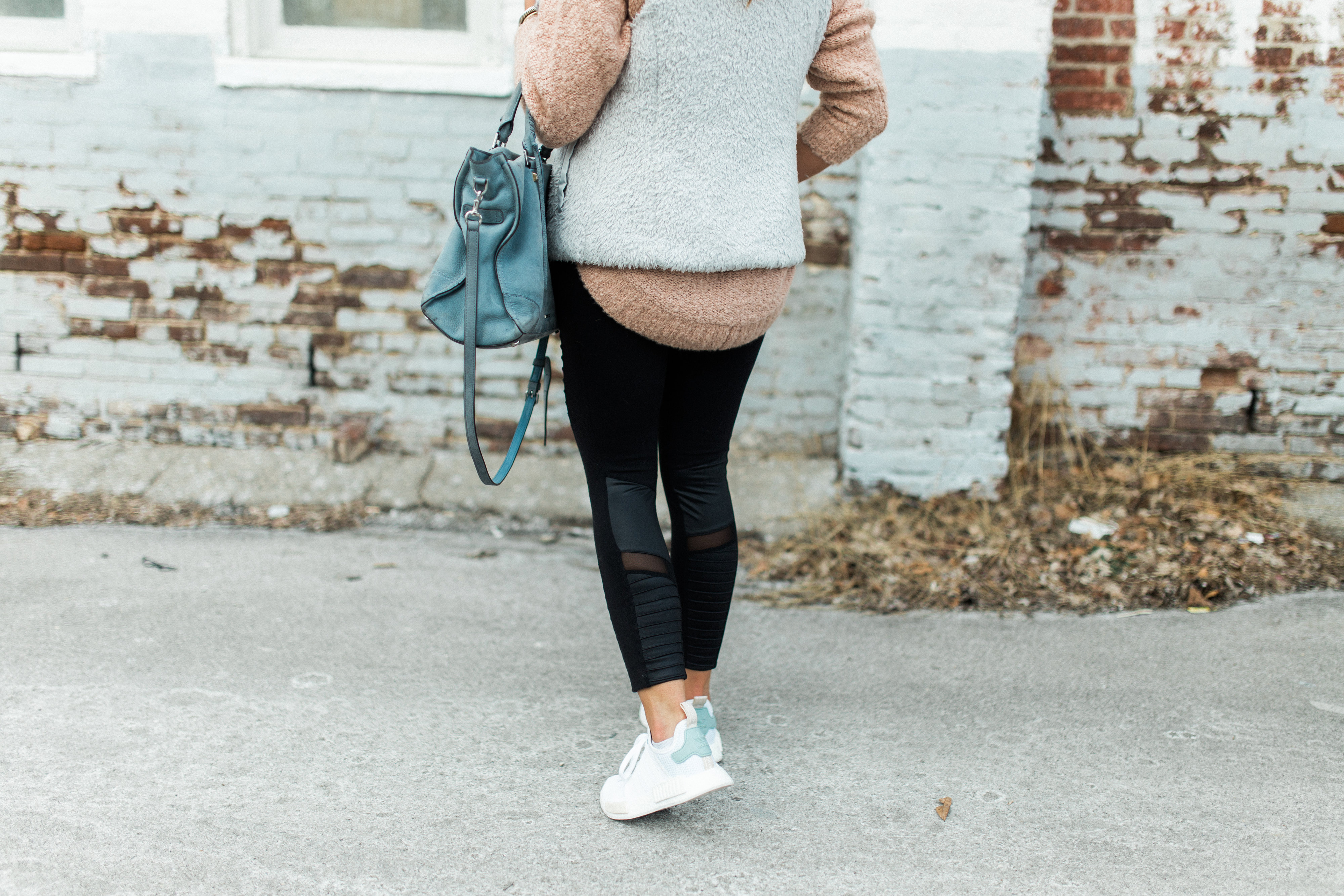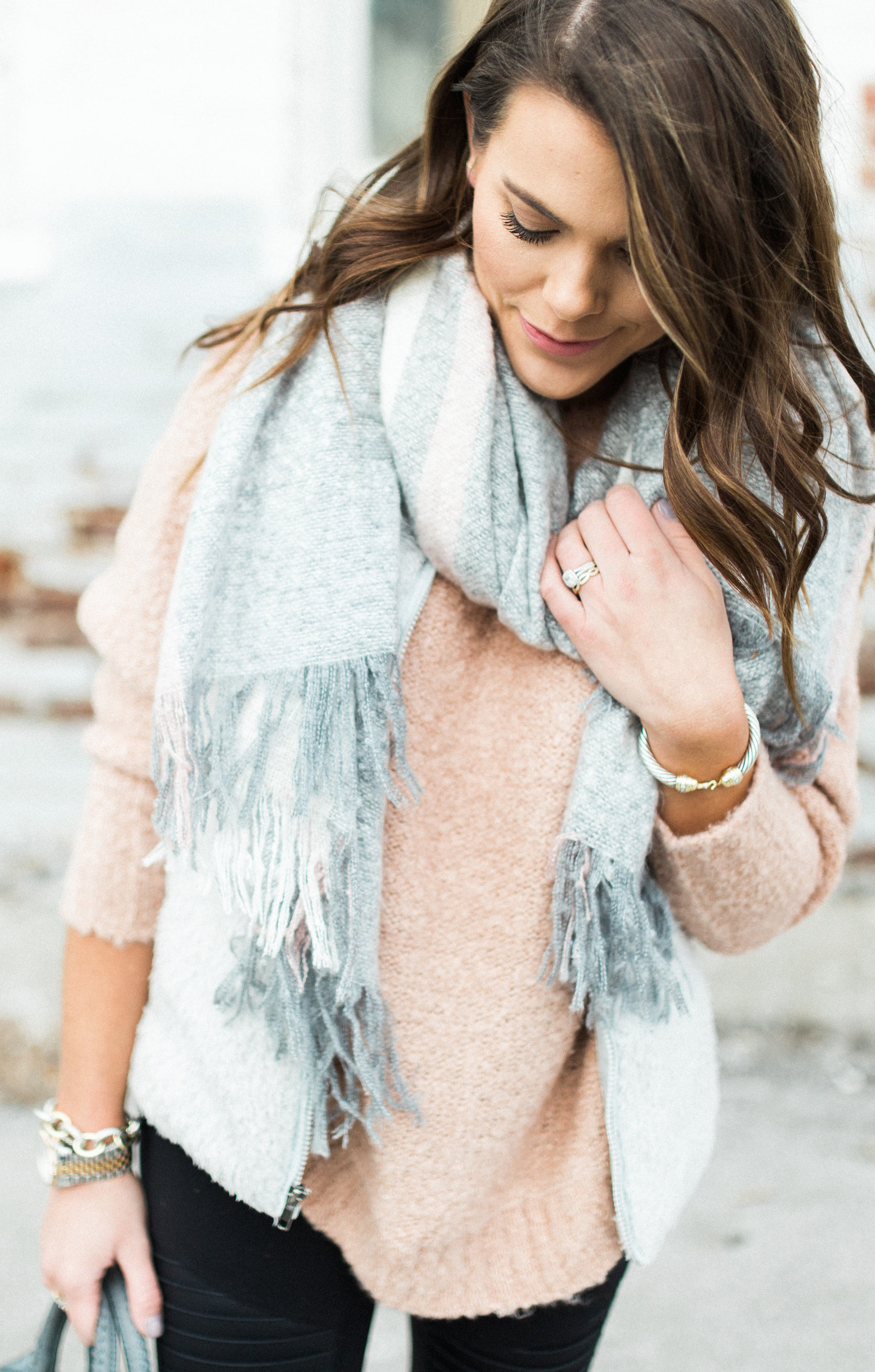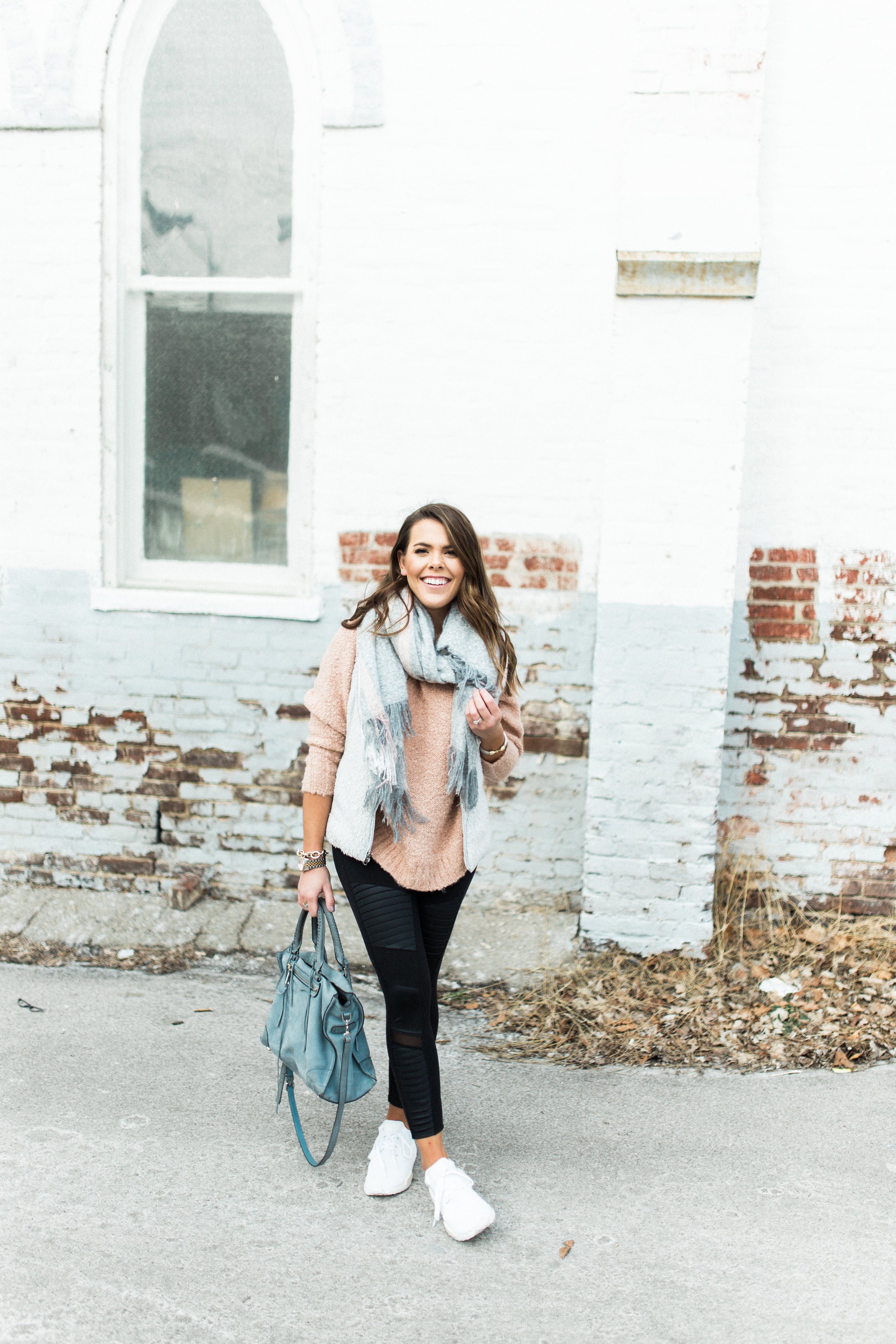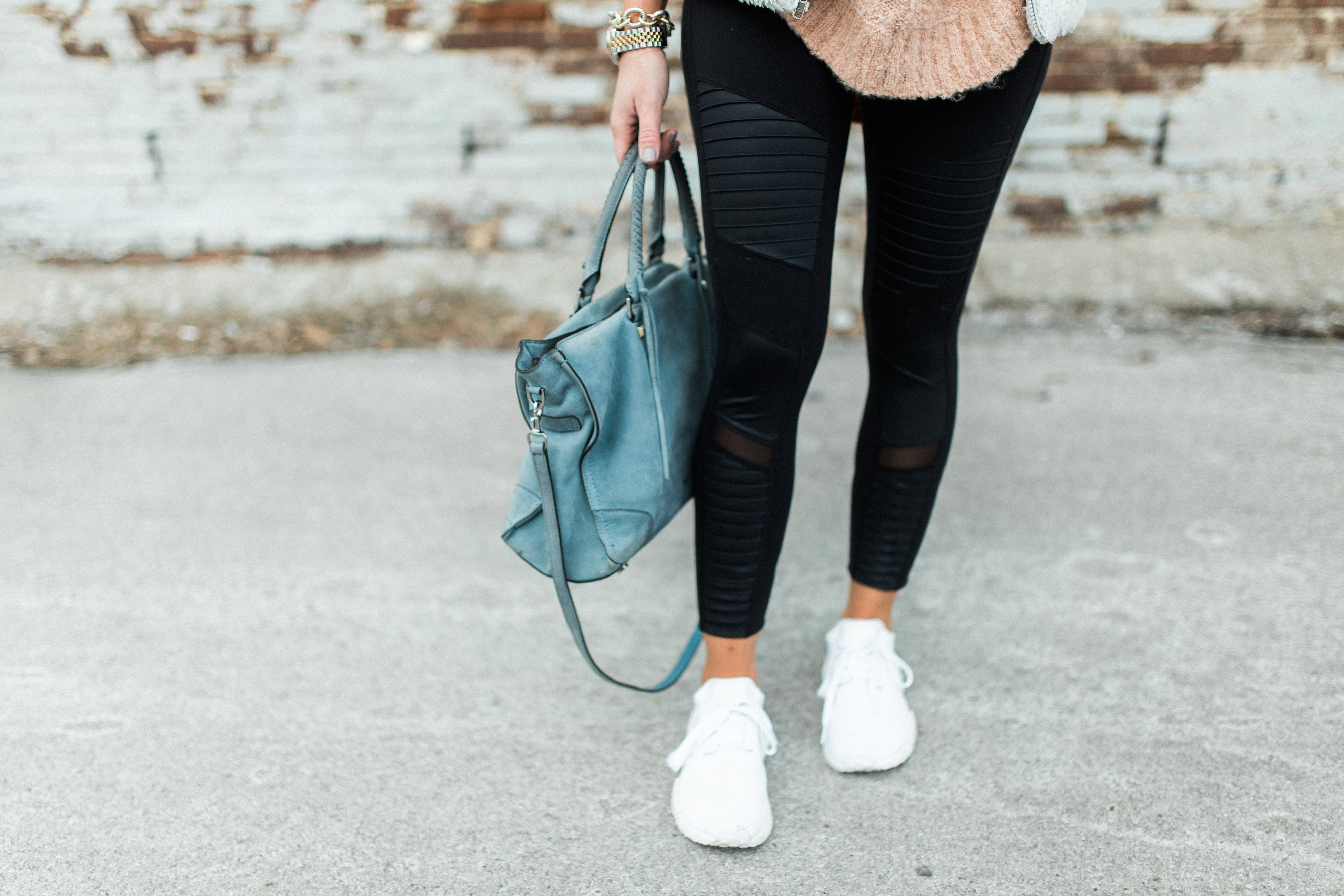 Patagonia Vest: last seen here / similar Pink Sweater: last seen here / Moto Leggings / Adidas NMD Sneakers / Rebecca Minkoff Bag: last seen here / Michael Kors Watch / David Yurman Cuff / David Yurman Petite Gold Bangle / David Yurman Link Bracelet / Dana Rebecca Studs / Lipstick: 'Kim K.W.' / Lip Liner: 'Pillowtalk' / Blush: 'First Love'