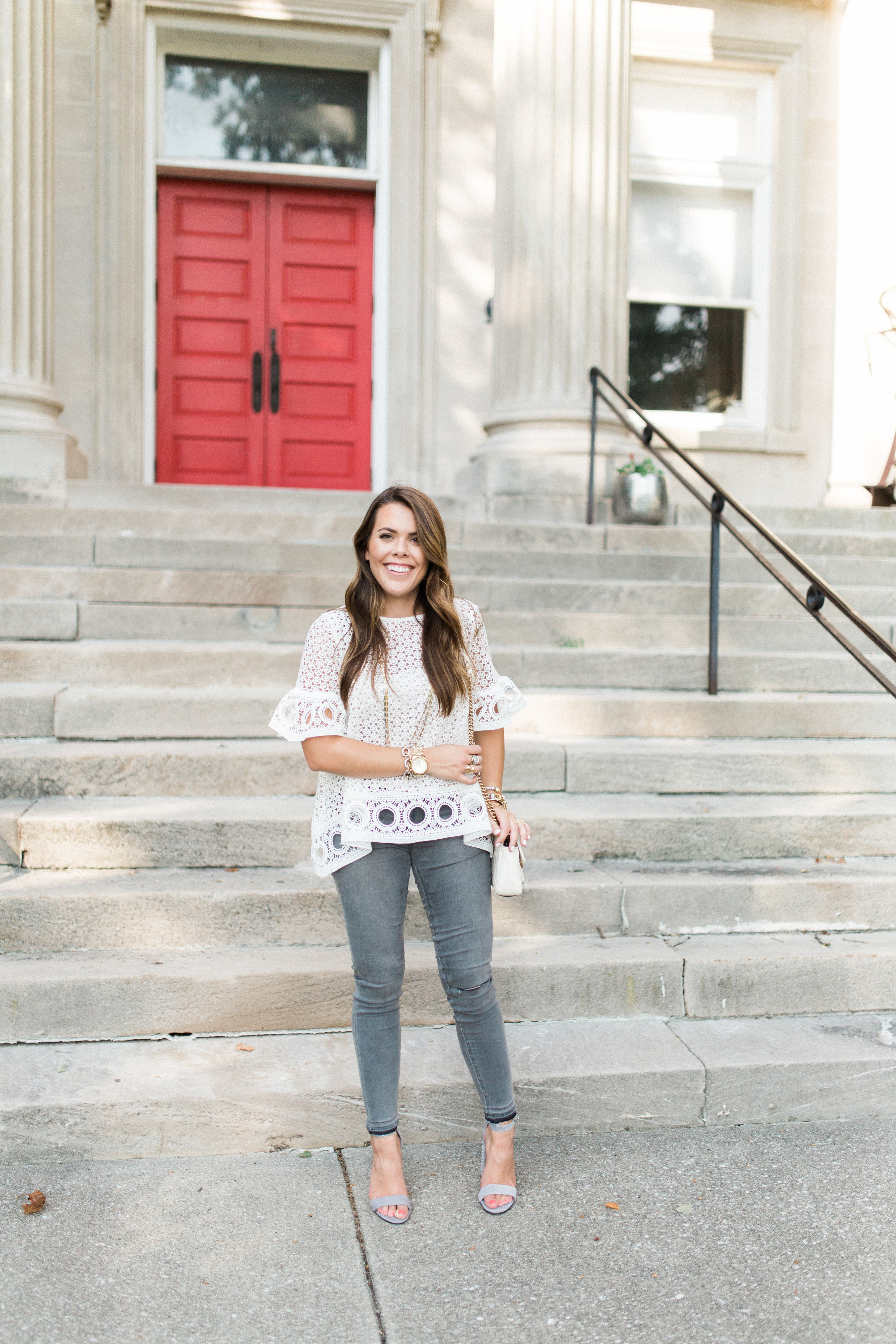 Happy Thursday y'all! I mentioned before that the NSale has me itching for fall, and while I know it's months away I'm determined to wear some of those fall pieces right now. I scooped up these grey jeans from the NSale for fall, and I couldn't wait to wear them. I love the hem detail so much! They've been going in & out of stock, so here is a similar pair that is fully in stock. In order to make these work for summer, I wanted to brighten the jeans up a bit– cue my favorite, feminine white blouse. The more I wear this blouse, the more I love it. The details are so fun, and I always get the most compliments on this top when I wear it. AND it is back in stock in all sizes!
Oh and I can't not mention these sandals! They were also a NSale purchase, they're under $100, run true to size & also come in black!
Shop this look: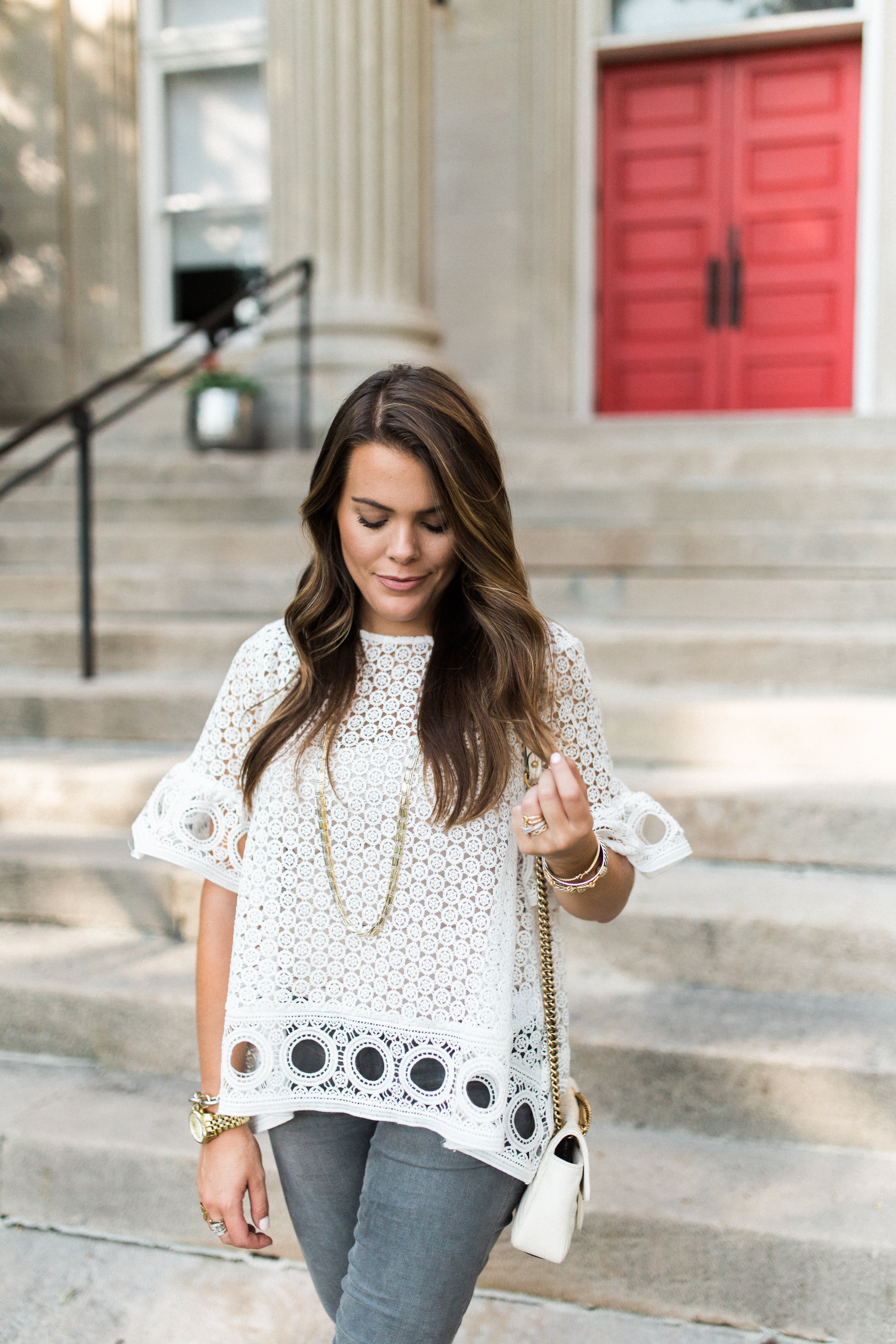 The Cutest Romper from the NSale you can wear RIGHT NOW!
The BEST Sweater from the NSale
The one pair of sneakers you need from the NSale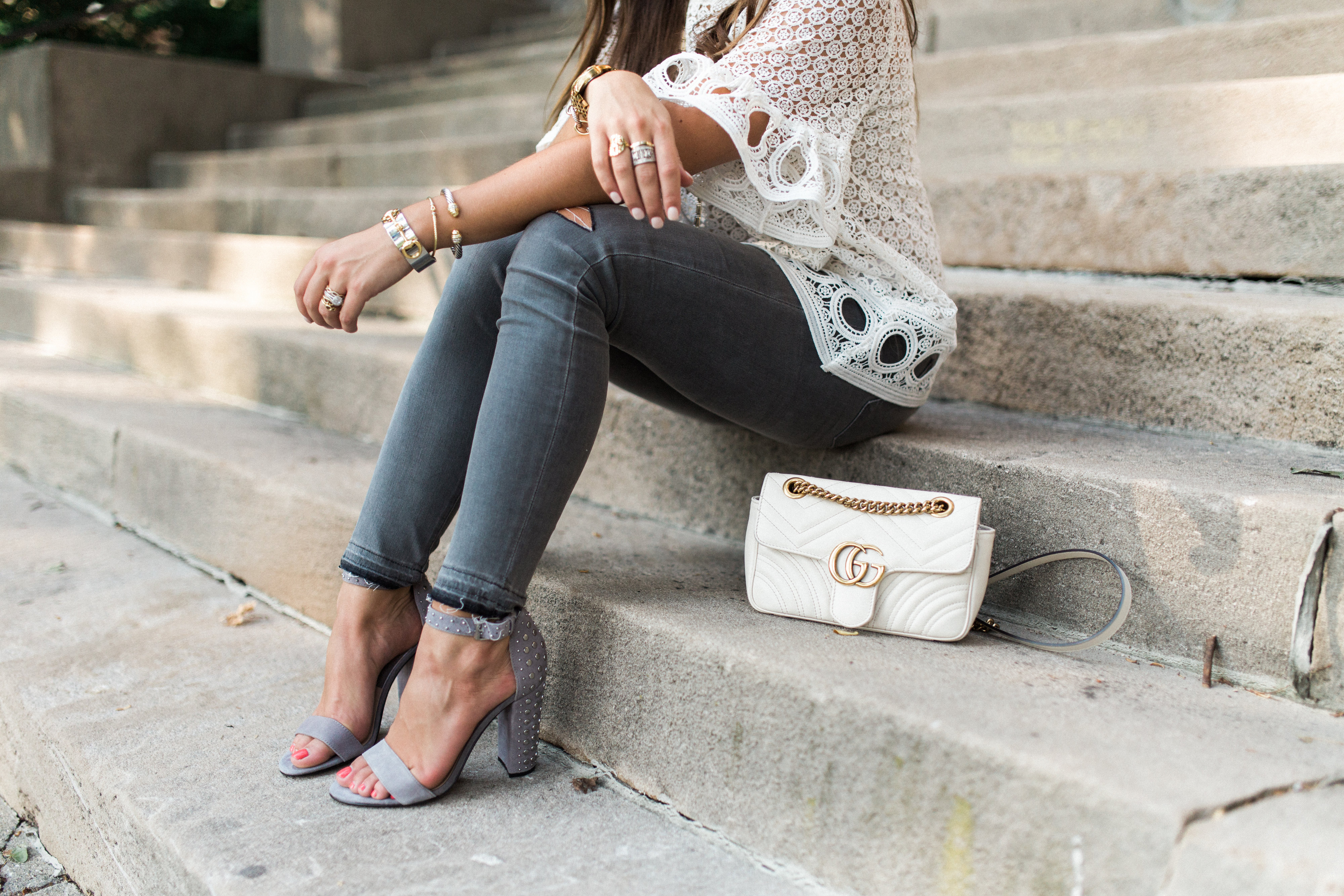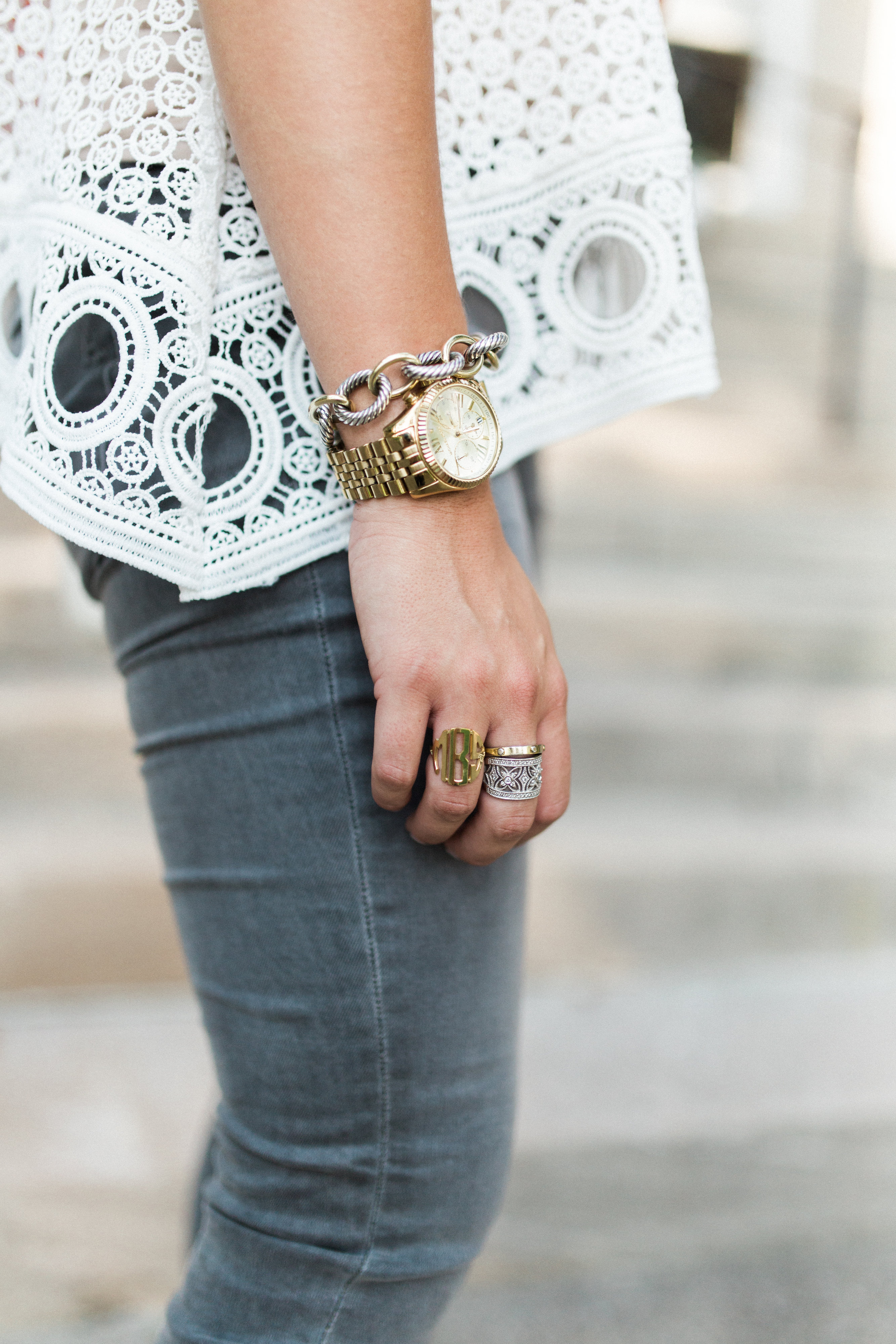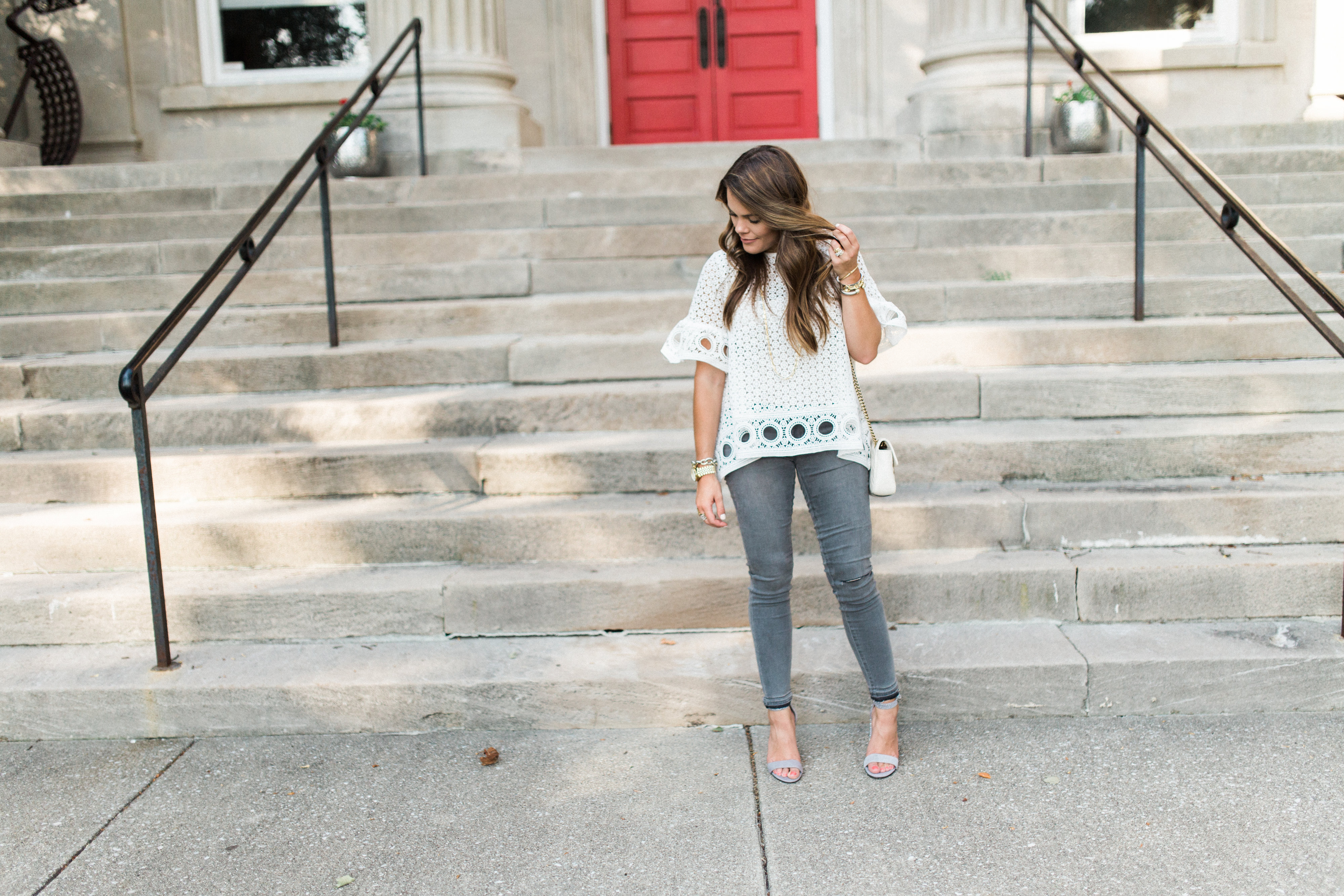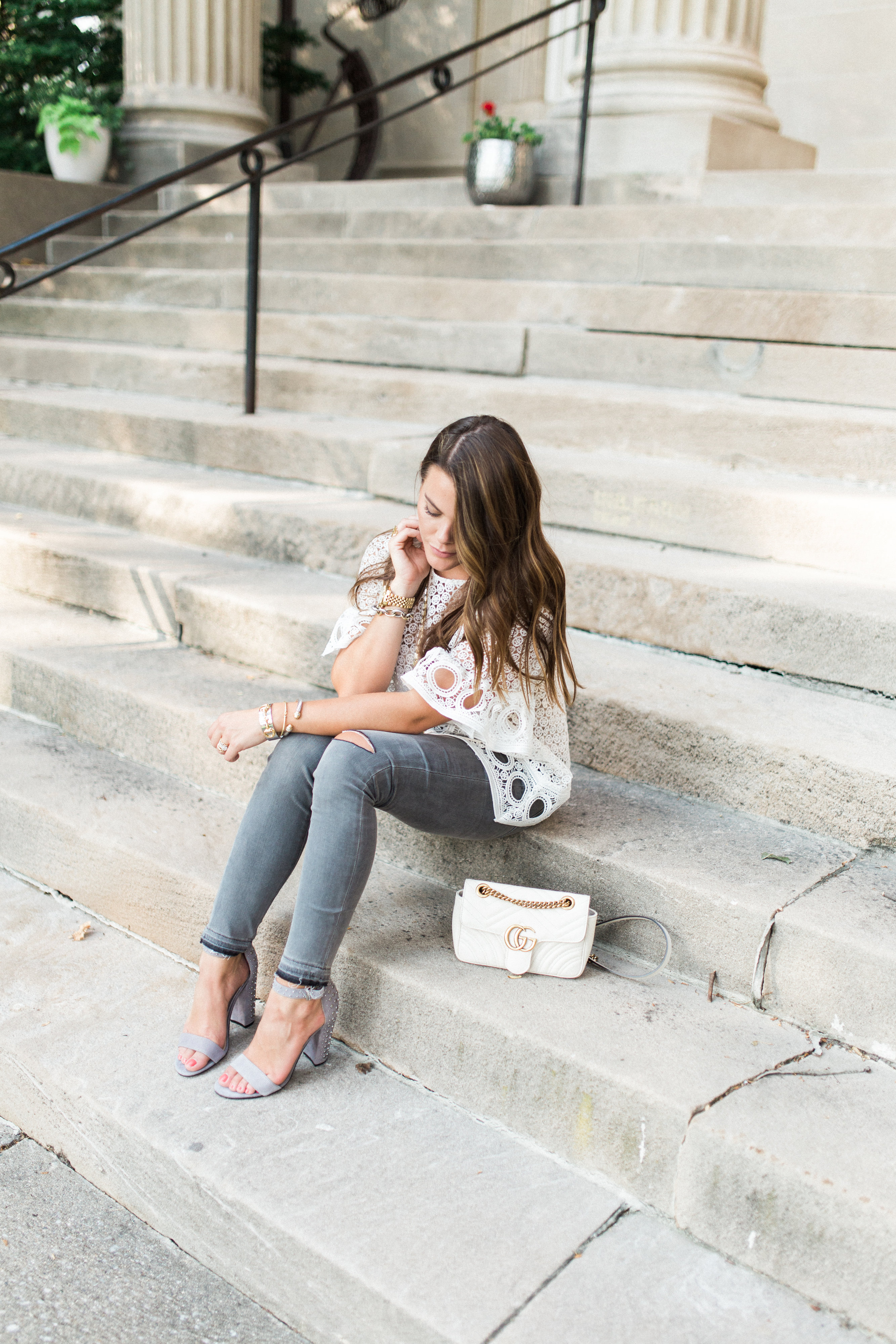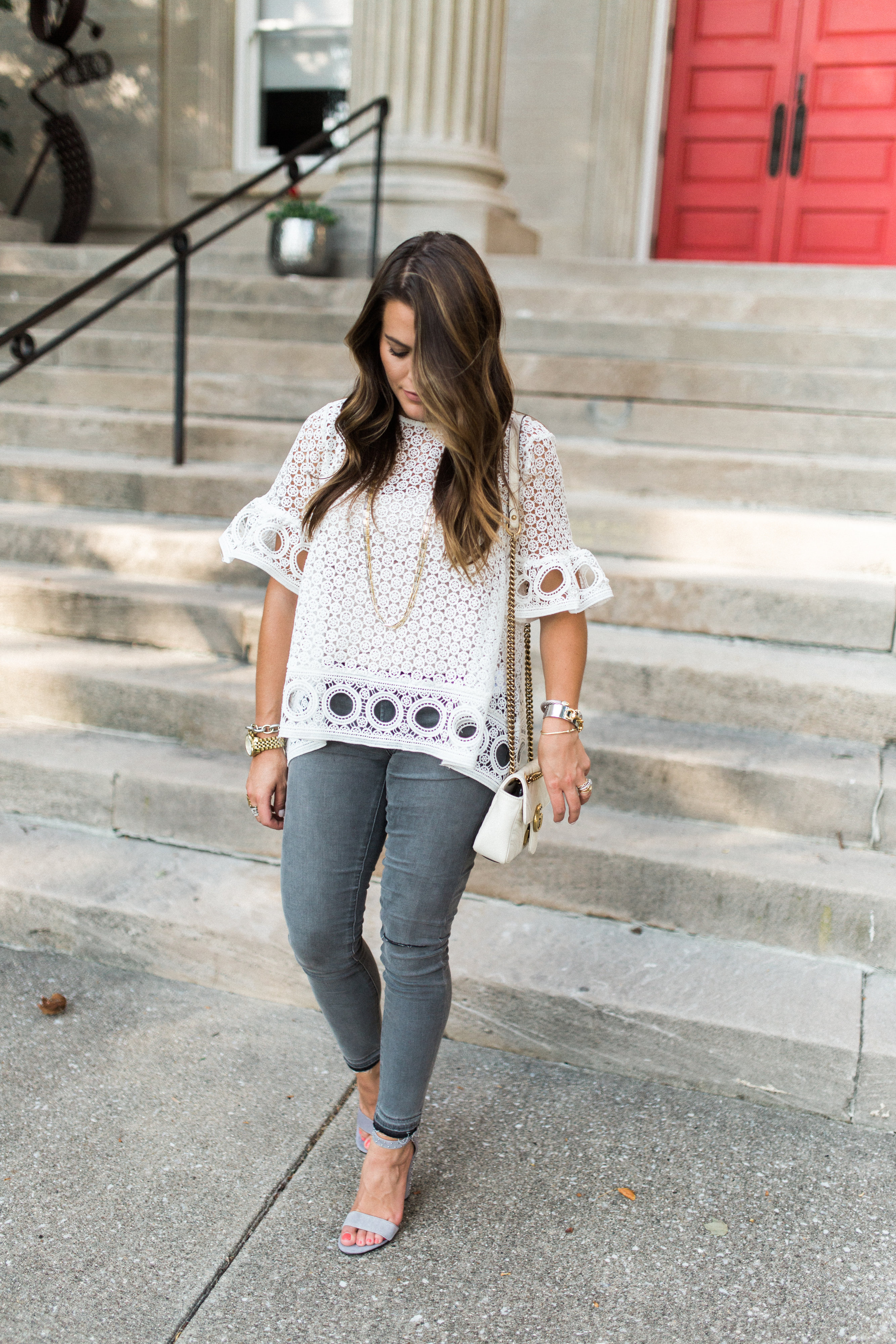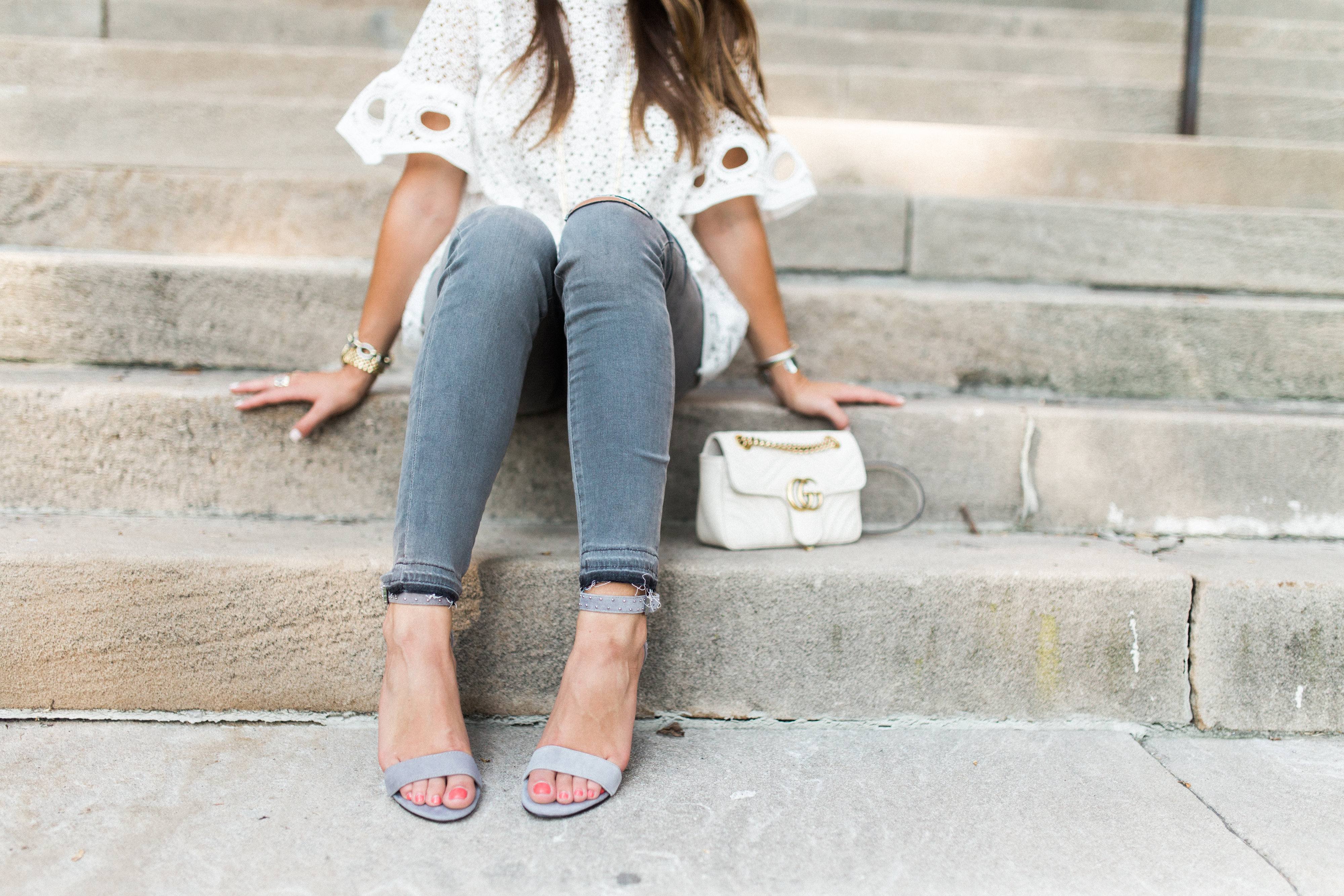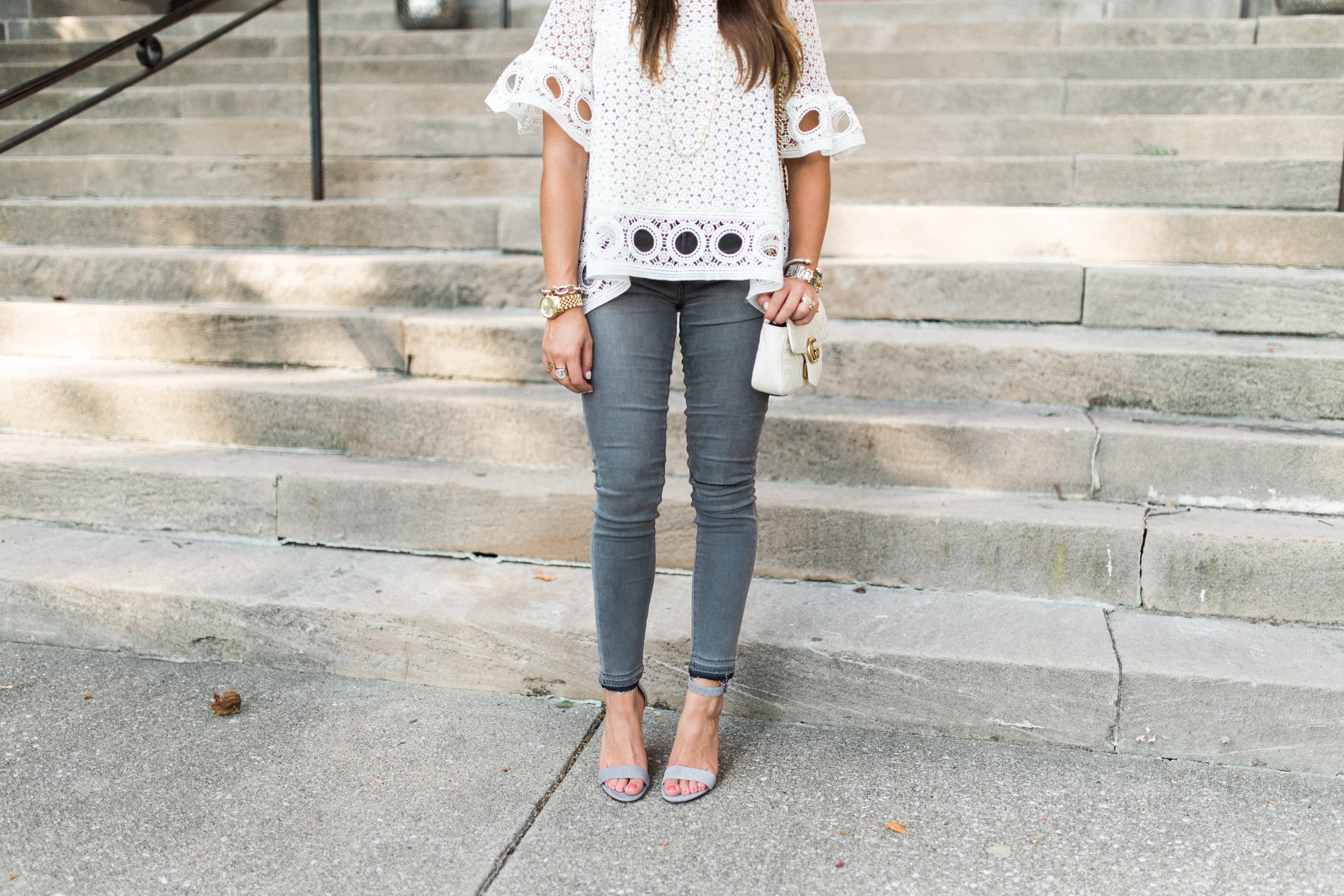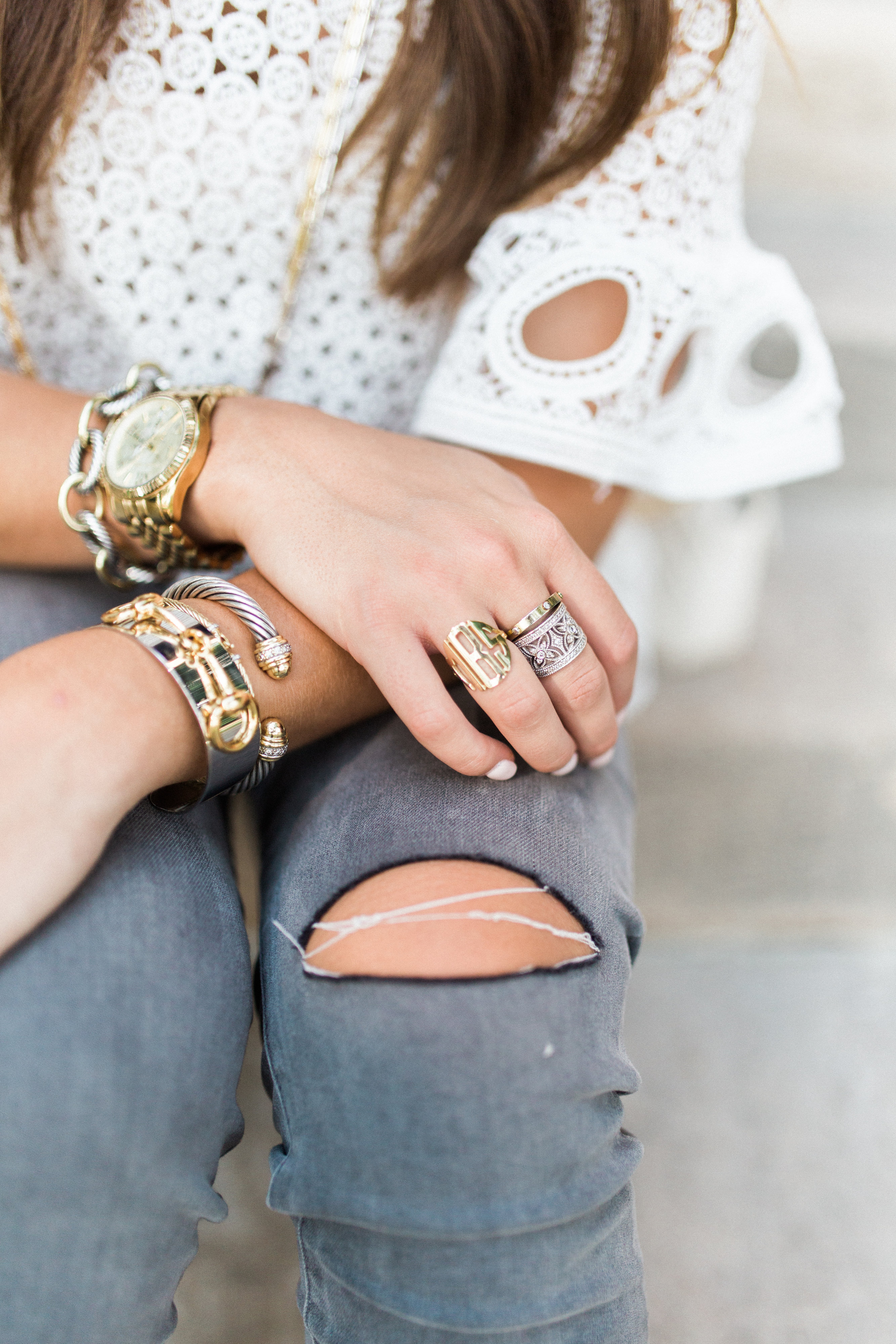 Shop this look: