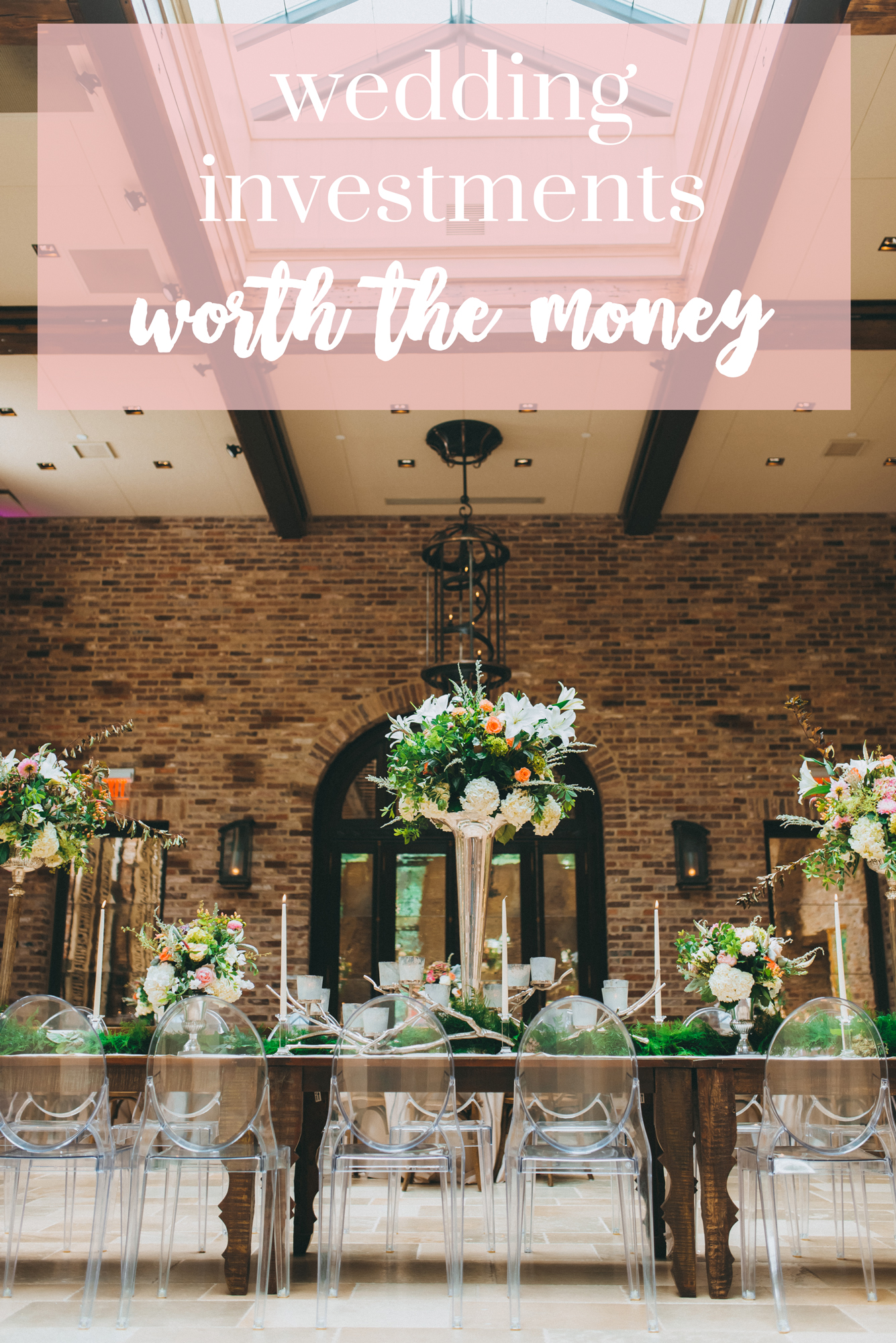 Happy Wedding Wednesday y'all! Today is all about the best investments to make on your wedding day. Wedding planning can be so daunting, and during our year long wedding planning process one of the biggest hurdles we faced was what to splurge on & what to save on. While everyone's priorities and wedding budget are different, I am sharing 5 things that I am SO glad we invested in. I'm also sharing a few things we skimped on & things we spent money on that didn't make or break our day!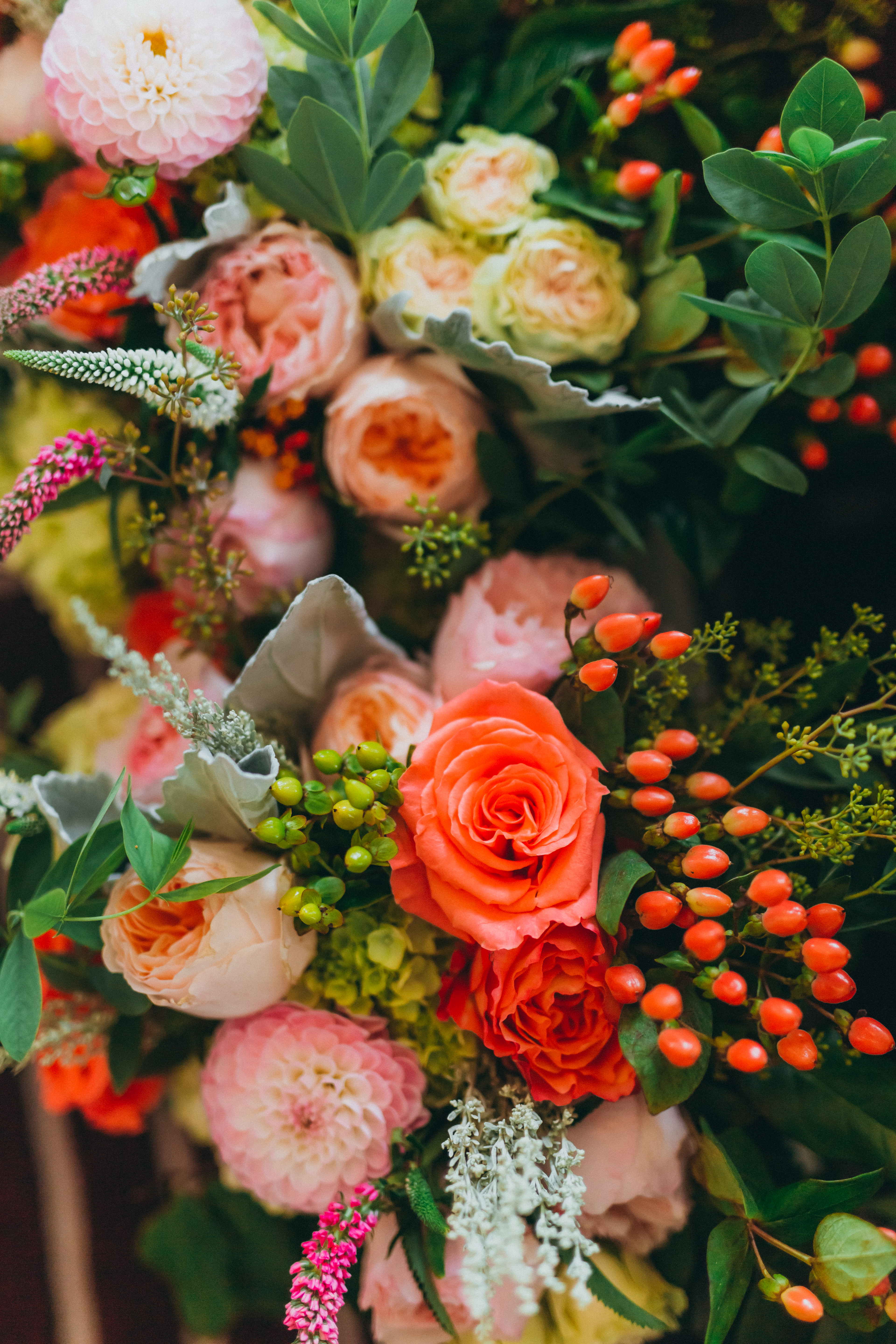 If there is one thing you do when planning your wedding, BOOK A VIDEOGRAPHER!! Hands down, this might have been the best wedding investment we made for our wedding day. Having a wedding video will allow you to relive your wedding day over & over again. These videos capture the love & joy of the day like no photo could. I've watched our videos too many times to count.
When researching Lexington videographers, Reel Special was one of the first companies we stumbled upon. They're a husband & wife team who knocks it out of the park every time. I met with them once to chat about the possibility of booking them, and knew right away they were the right fit. Not only are Brittany & Ryan sweet as pie, they are so thoughtful and truly a joy to work with. Their work is the best of the best.
So you've booked a videographer, now what? Picking the right package for you is key. We knew we wanted footage of our entire day, so we opted for a package that provided us with shorter individual videos for each aspect of our day. We have a video solely on our first look, a video just of the speeches, a video of our sparkler exit, etc. I went back & forth as to whether I wanted to go this route or opt for one long, 45 minute video of the wedding day. After it was all said and done I am so glad we went with this package. We also purchased extra hours to cover the entire day, and I am so, so glad we did! Here is a peek into their work & our special day!
 
Let's chat wedding planners, shall we?! If your budget allows, I would highly recommend hiring someone to help you along the wedding planning process. Letting go of control & justifying the cost are two of the biggest struggles I had when I thought about hiring a wedding planner, but ultimately I knew I couldn't do it alone, and I had no idea where to start.
Why hire a wedding planner? One, this is not their first rodeo. They know the ins & outs of facilitating a successful wedding. Two, they already have established relationships with local vendors. I think this is huge y'all. They can speak to the professionalism & quality of vendors about town. Three, they make sure your wedding day goes as smoothly as possible. This was one of the biggest reasons I wanted to hire a wedding planner. Everything I heard from former brides was that the day goes by so quickly, especially when you're being pulled a 1,000 different directions. Shelly & her team made the day go by so smoothly, and I was truly able to enjoy our wedding day because of their work behind the scene.
How do you find the right one?! Research local wedding planners, set up meetings with a handful (not just 1!) that you think would be a good fit. Once you sit down with each one, it will be easier to get a feel for how they work, if their personality meshes with yours and if you truly think they can get the job done for you.
However, if your budget does not allow you to hire a wedding planner, consider looking into a 'Day Of Coordinator'. I can't speak to this experience because we worked with Shelly & her team from start to finish, but I can only imagine it will help you navigate your wedding day. I have heard of brides relying on their photographer to guide them throughout the day, but this can get tricky, as they have their own job to do that doesn't involve making sure everything and everyone is taken care of.
We could not have planned this wedding without Shelly & her team. Not only did she ensure our wedding day was everything we wanted, she was a friend along the way! If you're local I would highly recommend her services!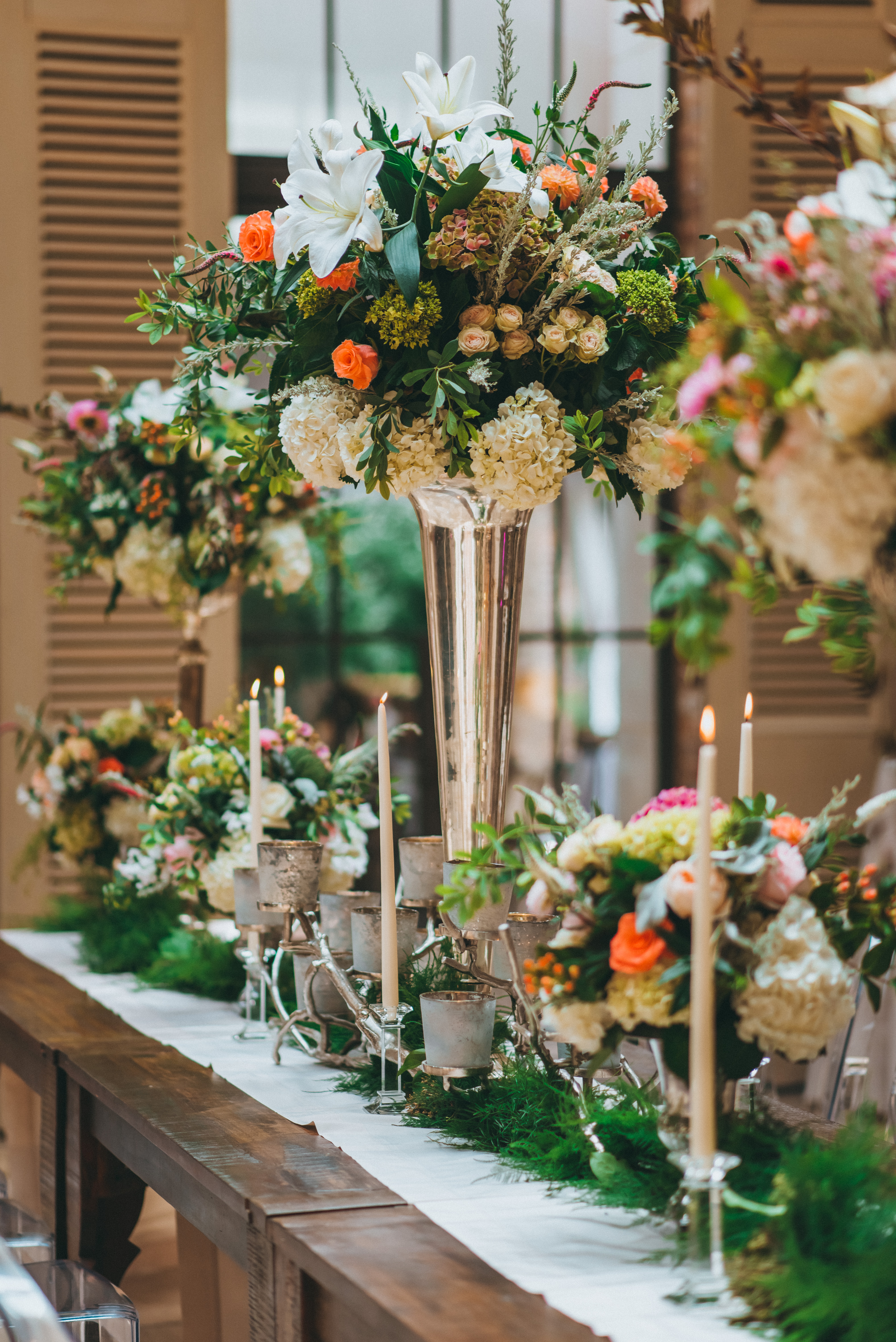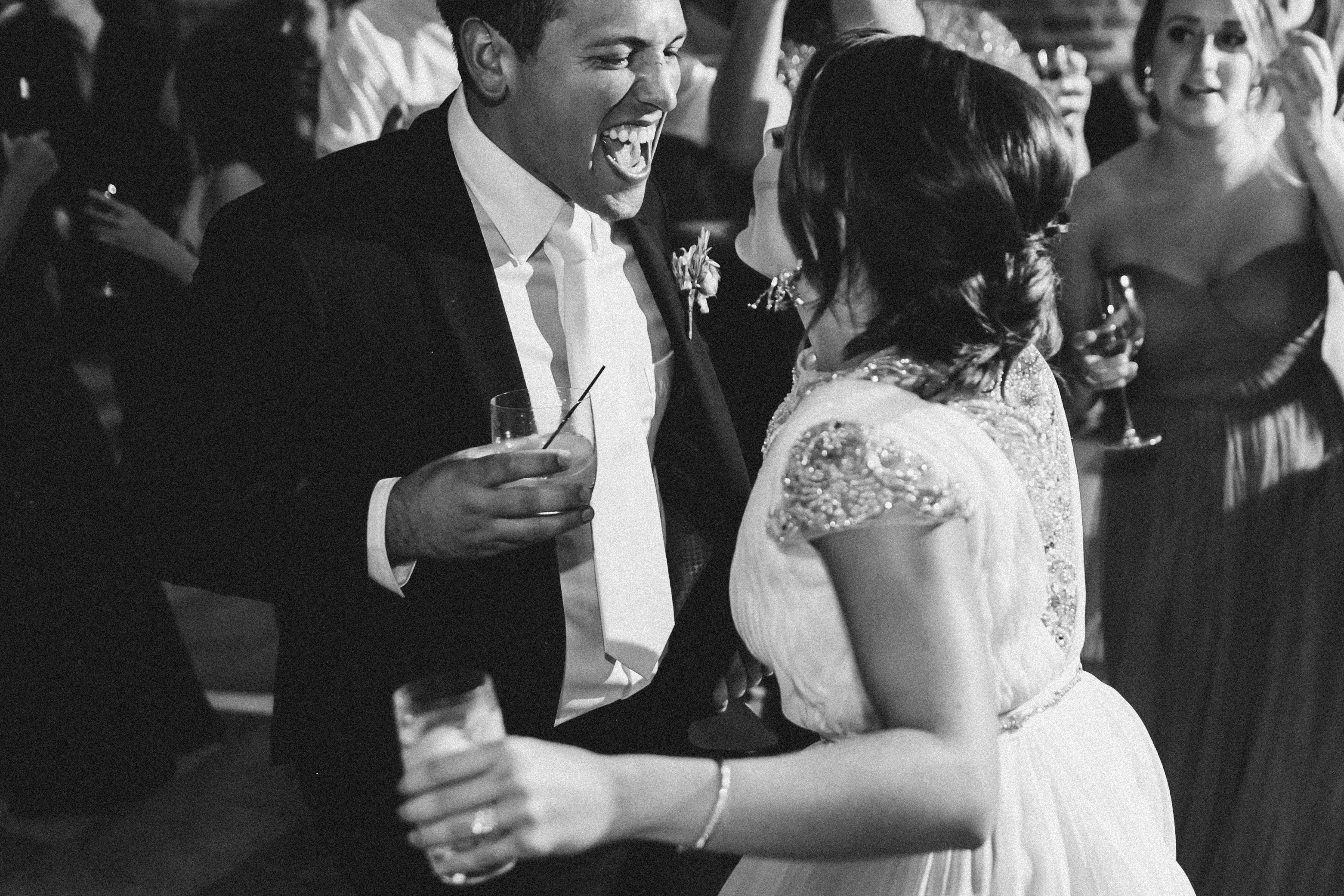 This was one of Tyler's only requests of our wedding day! Not only was a live band non negotiable, hiring Jordan was a must have for him. I had seen Jordan perform before, and knew he made sure everyone had the best time, so this was an easy choice for us. But It wasn't until the wedding was over that I was 100% confident we made the right decision!
For us, everyone enjoying themselves & spending the entire night on the dance floor was really important to us. We just wanted everyone to have the best time celebrating with us, and that's exactly what the Jordan English Band provided! A live band takes every reception to the next level, and is well worth the extra money.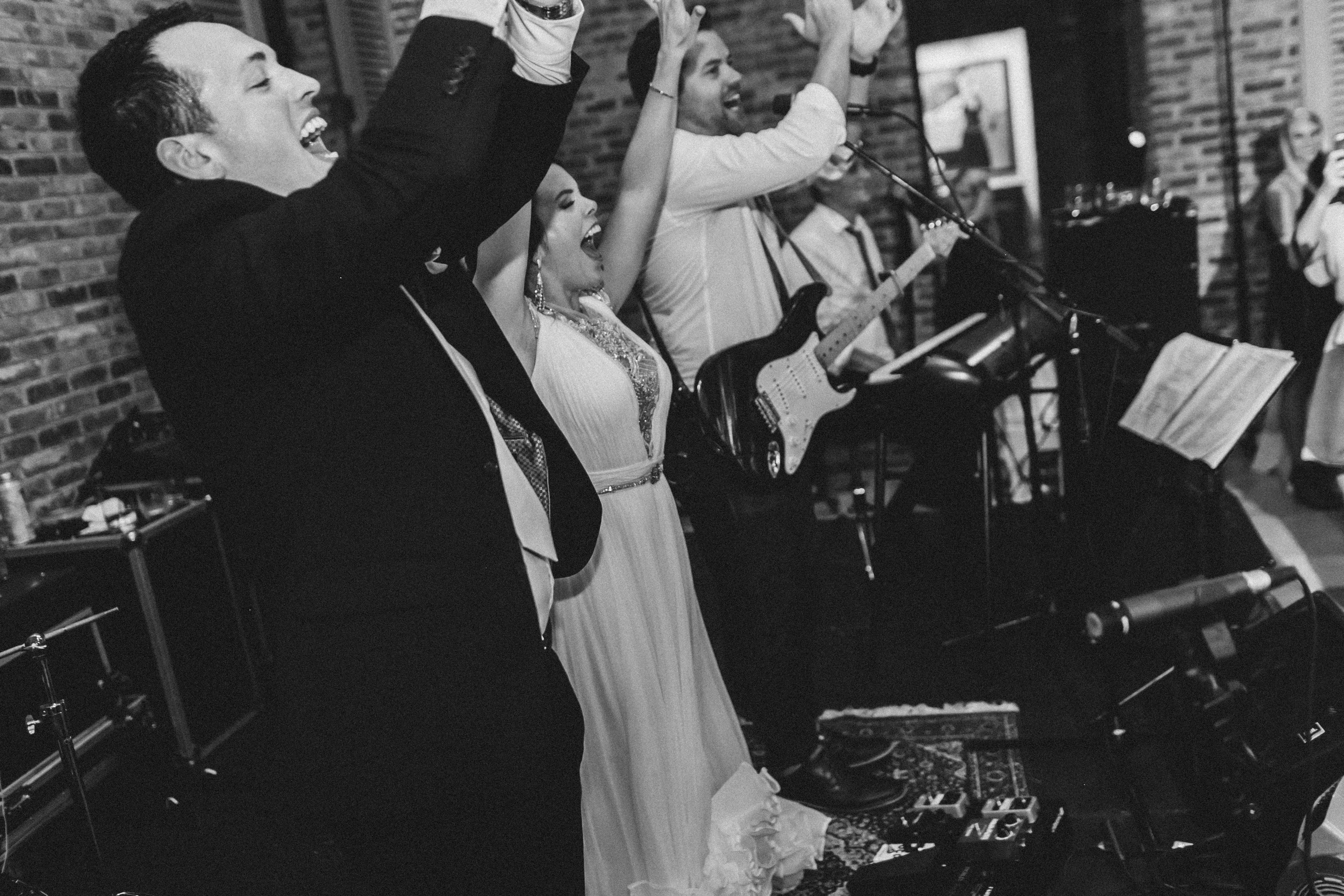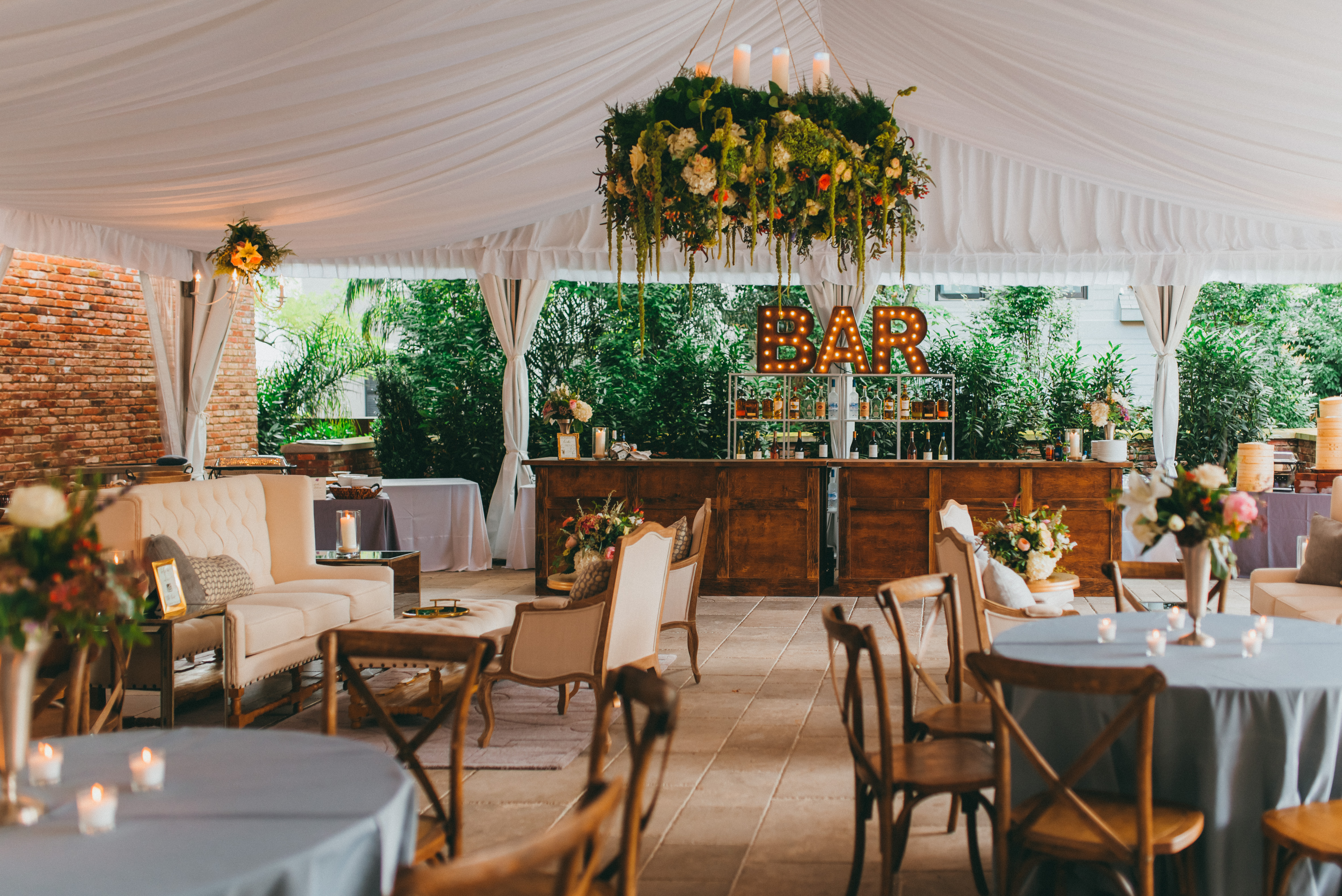 A venue sets the tone for the entire reception, so when researching and planning for your wedding day, decide what is important to you. Like I said before, one of our biggest wants for our wedding day was for everyone to enjoy themselves. Why? Your day is about you, right? True, but Tyler & I really wanted everyone to have a good time and celebrate with us!!
One step in The Apiary, and I knew this was where I wanted to celebrate our wedding day. It's a smaller space that's so beautiful I can't even describe it. You have to be in the space to appreciate just how gorgeous it is. Because of the fact that size of the venue required a much smaller guest list than the rough draft one we had created, I struggled with this decision for weeks! I went back and forth between the Apiary and another local venue, and had even talked myself out of wanting to book the Apiary. I told myself, there just isn't enough space, we just can't make it work. I was so upset, and then my momma asked me, "will you regret it if you don't have your reception there?" The answer, a resounding YES. So we made it work and I am SO, SO glad we did! We had to sacrifice the seated dinner I had imagined, I mean table settings are so beautiful, but it was one of the best decisions we made.
While this not be a make or break your wedding decision for you, it was for me, and I am so glad I went with my gut and made it work!
I am going to go off on a little tangent about our reception because I got a lot of questions about it when I asked y'all what wedding content you wanted to see on Instagram stories. In order to make the most of the space, we opted for a cocktail style reception and we LOVED it! What is a cocktail style reception you say? I didn't know either until Shelly proposed the idea to me. Basically, there isn't enough space for everyone to have a seat at the same time. No seating chart, no seated dinner. Instead, we opted for food stations and lounge furniture. There were some round & high top tables throughout the space too though. What this did was allow the guests to mix & mingle without getting bored waiting on dinner. For those guests who needed to sit or wanted to, they definitely could, and those who wanted to socialize with everyone could do that too! Think of it as the cocktail hour lasting throughout dinner– but with plenty of food & booze 😉 Selfishly, this was also more enjoyable for Tyler & myself. So many times we will attend a wedding, and the bride & groom spend their whole night making rounds to say hello to every table. While we wanted to see our guests, and thank them for coming, this was our day and sorry I'm not sorry, we wanted to enjoy ourselves! The mix & mingle vibe of the reception allowed us to talk to so many of our guests without spending our entire night doing so. P.s. Another reason to hire a wedding planner, Shelly overcame every obstacle we faced with making the Apiary work and helped us utilize the space to the best of it's ability!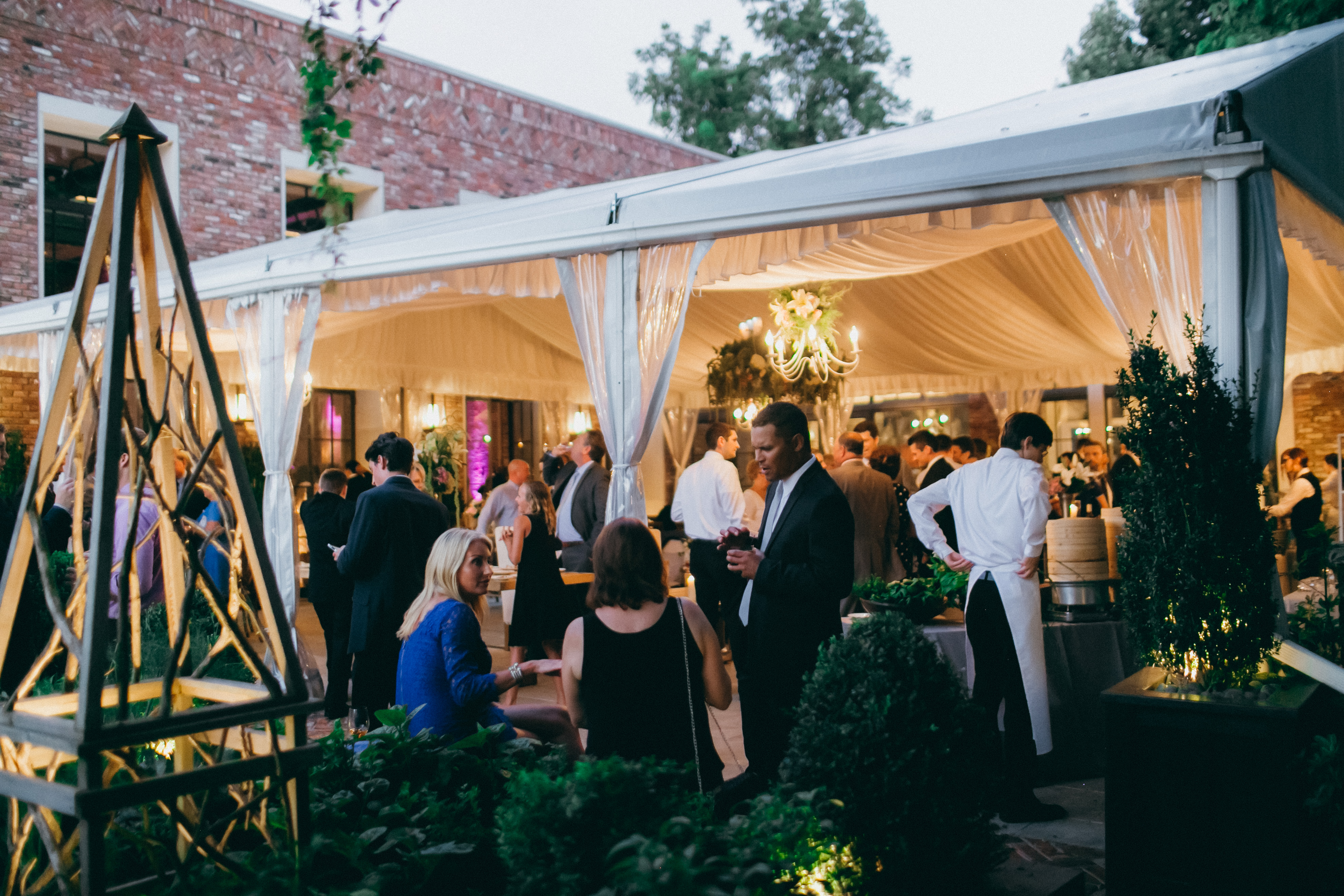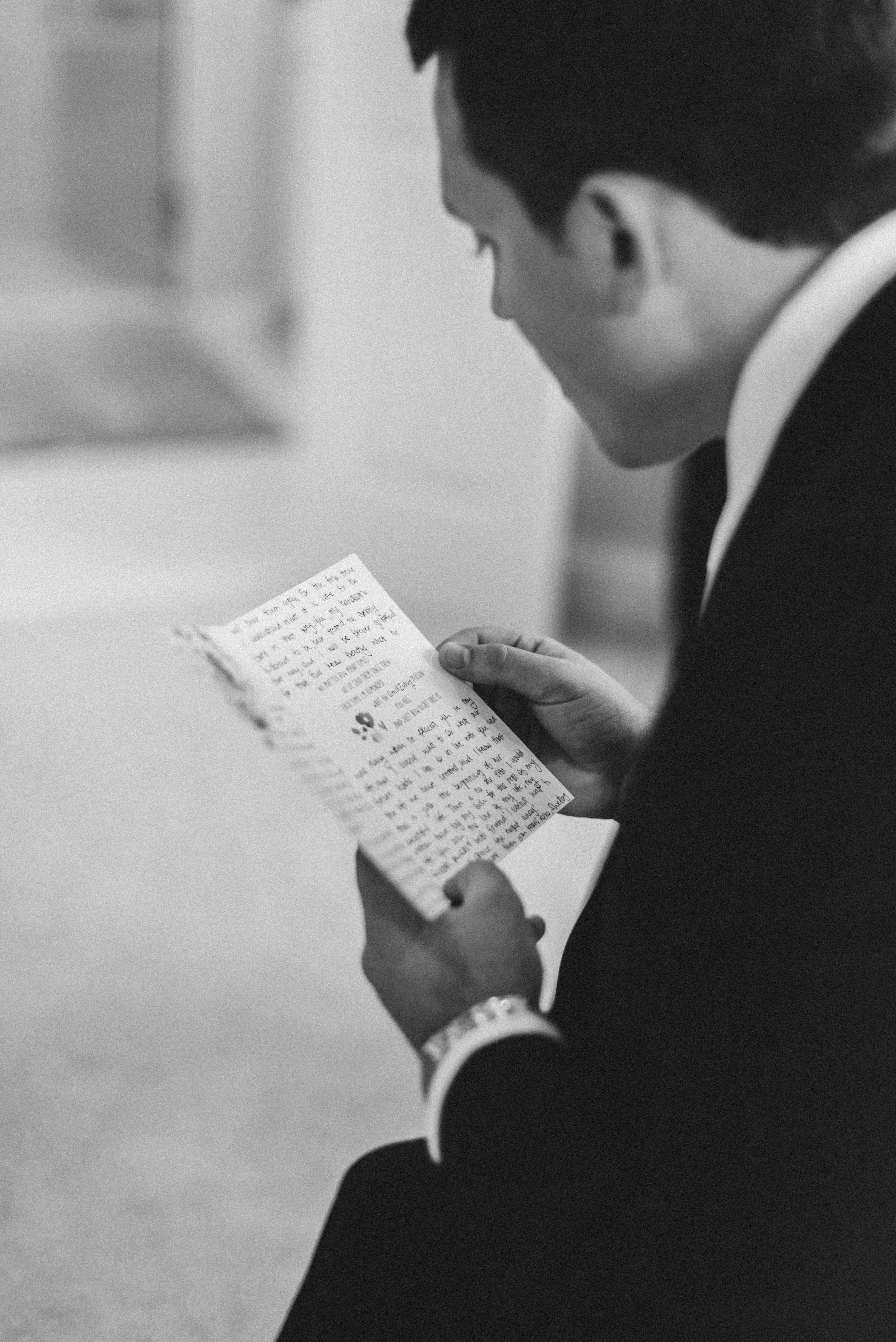 5. A second shooter
Booking a wedding photographer is a no brainer right?! Right. While I can't stress hiring the right photographer enough, I think hiring a photographer with a second shooter is just as important! Why? Because your photographer can only be in one place at a time. We wanted photos of Tyler & his groomsmen getting ready just as much are we wanted photos of the ladies were getting ready, and we wanted photos of different aspects & angles of day. A second shooter allowed us to get all of those things!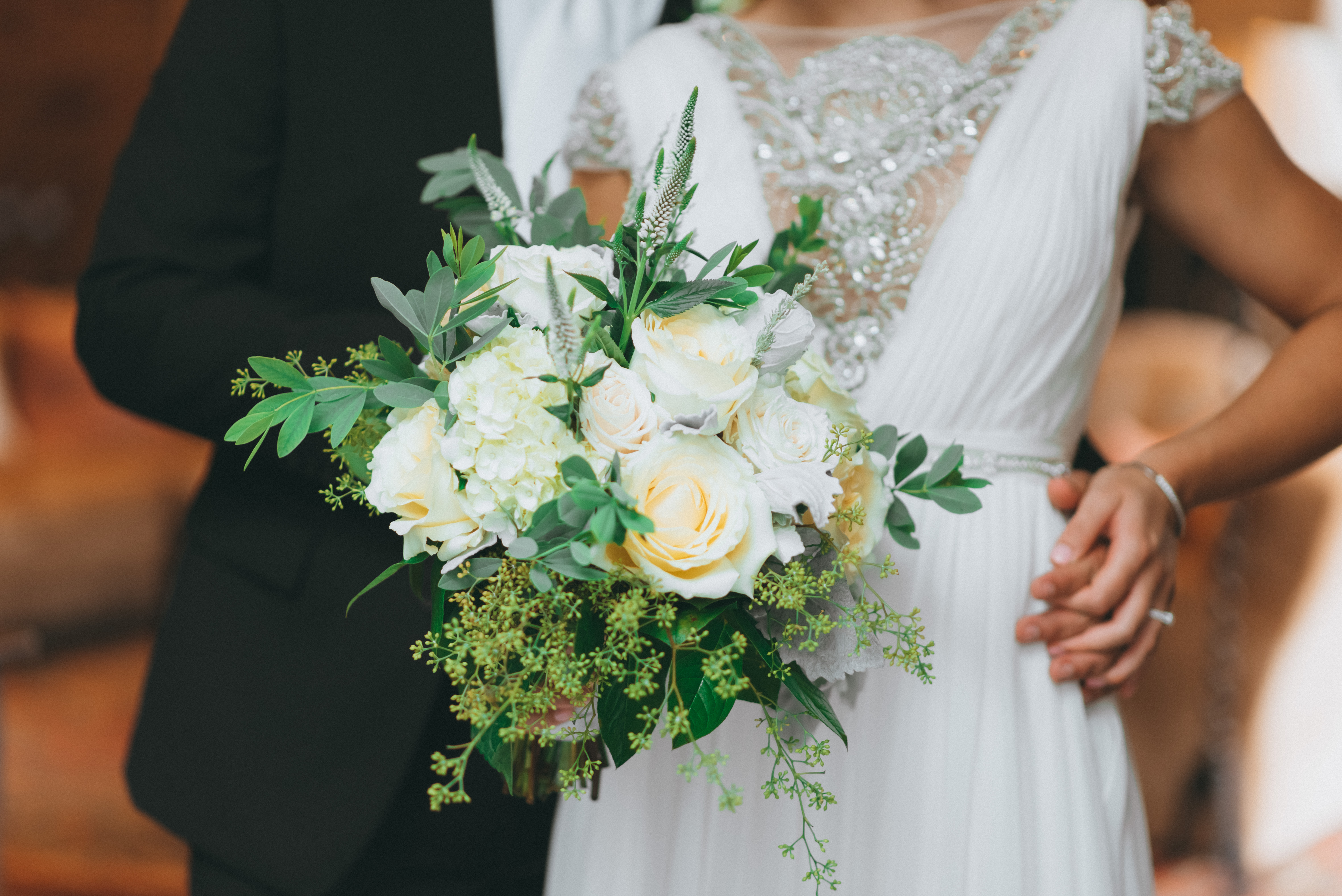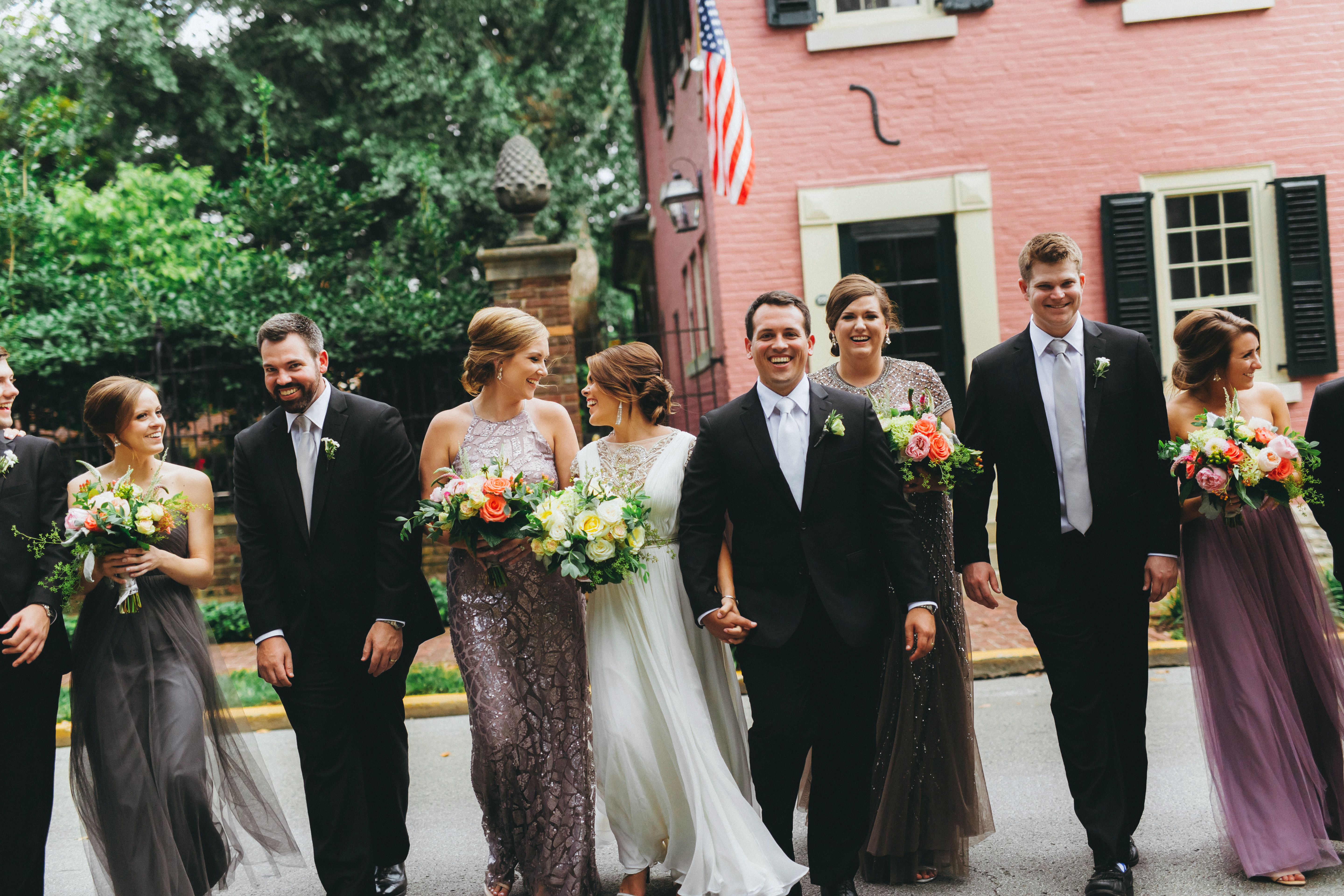 Items we skimped on:
Decorating the church. No one is going to remember the decorations at the church y'all. I kind of fought this at first, but looking back I am so glad we didn't. The smallest amount of time is spent at the church, and for us it just wasn't worth the money.
A plated dinner. Granted, we couldn't have done this even if we wanted to due to the space issue I chatted about before, but a Food Station approach was a more budget friendly option and it worked out perfectly.
A morning after brunch. This was something I really wanted to do initially. We ran out of time to plan, and honestly I'm not mad about it. It was so relaxing waking up the next morning with my groom, just recapping the wedding day and enjoying the post wedding bliss just the two of us.
Things we spent money on that didn't make or break our day:
The abundance of flowers. Yes, they make the space beautiful, but paying for an abundance of floral arrangements won't make your wedding day any less joyful.
The random decor. The Big LOVE Ball made for a cute photo opp, but it definitely wasn't a must have.
The string trio that played during our ceremony. It was beautiful, but I hardly ever think about it, and I am sure walking down the aisle to my groom wouldn't have been any less special had I been walking down the aisle to a recording.
And there you have it! I wouldn't change a thing about our wedding day, and I am so glad we invested our money where we did! Hopefully y'all will find this roundup helpful!