Happy Wednesday y'all! It's finally starting to feel like fall around here, and it had me itching to scoop up some of my favorite fall finds. This sequin skirt & this camo tee were at the top of that list. The second this skirt went on sale, it went right into my shopping cart. It looked cute online, but I'll tell ya, it is even better in person!
What is one to do with a sequin pencil skirt?! SO much 😉 Like pair it with a camo tee. Okay, so I realize that combo isn't super realistic for everyday life, but it is fun to play dress up every now and again, am I right?! The best part it I'll be able to wear this skirt all the way into the holiday season. It will look so cute with a cozy cropped sweater or a blouse & cropped jacket for a holiday party!
How would you style this sequin skirt?!
Shop this look: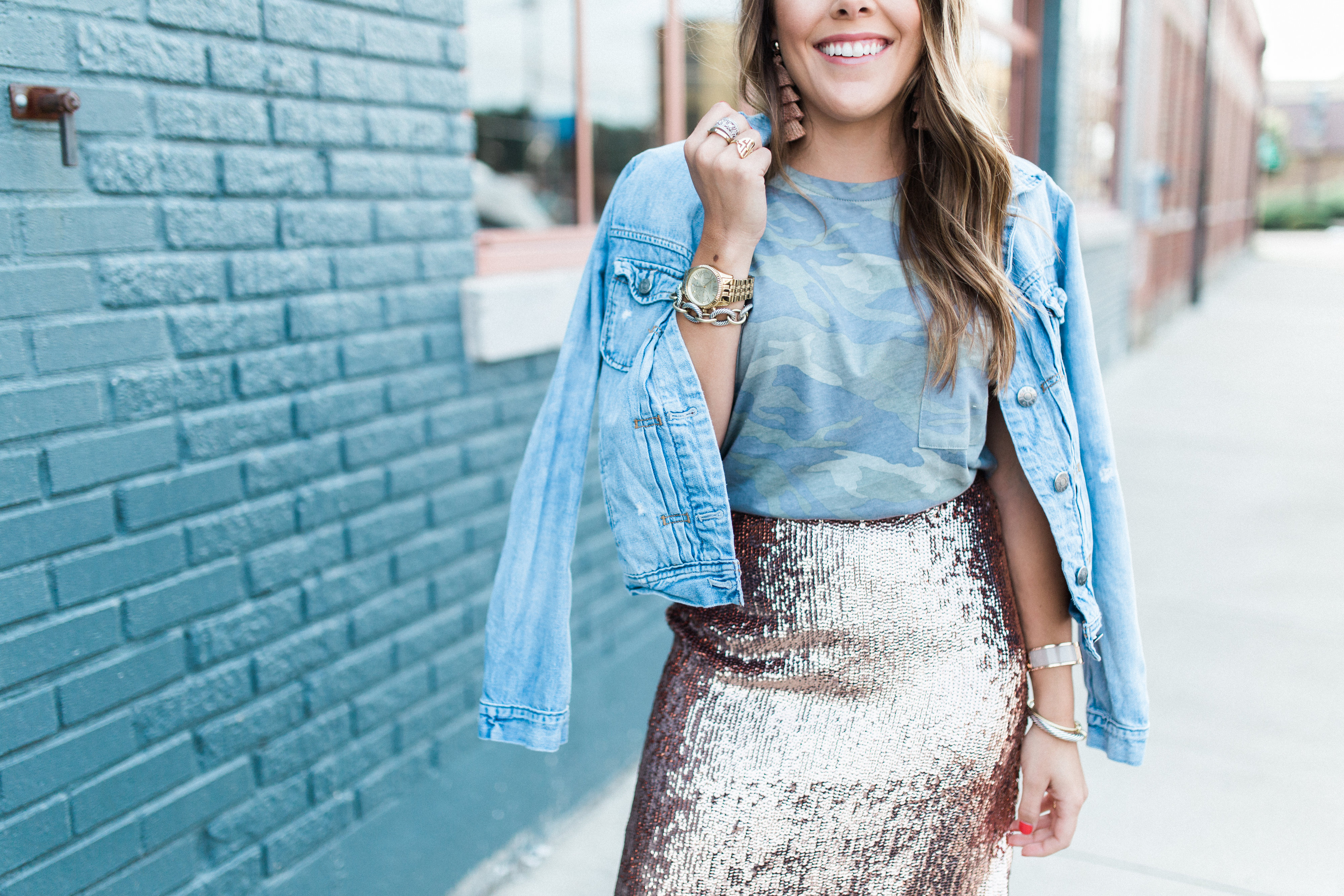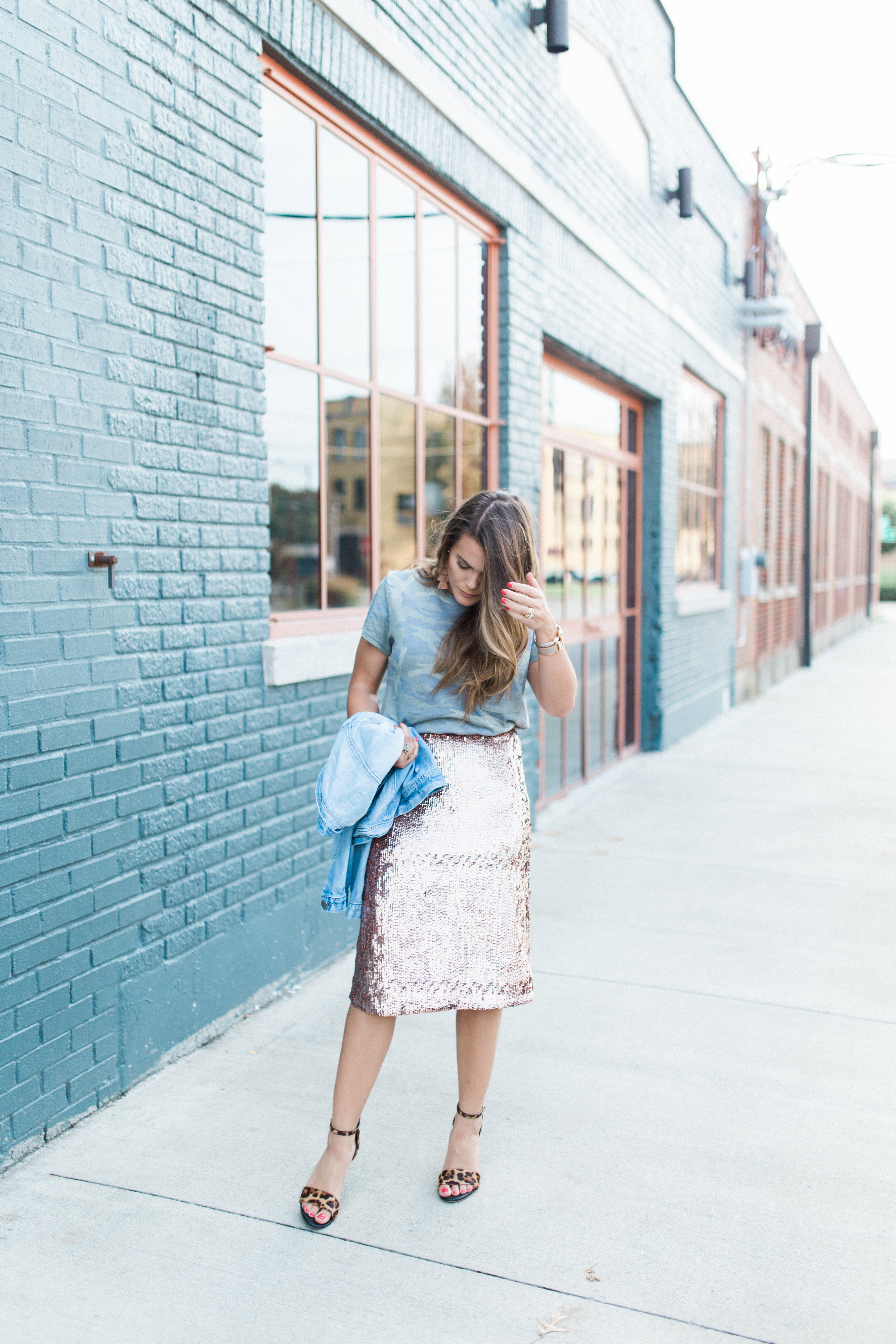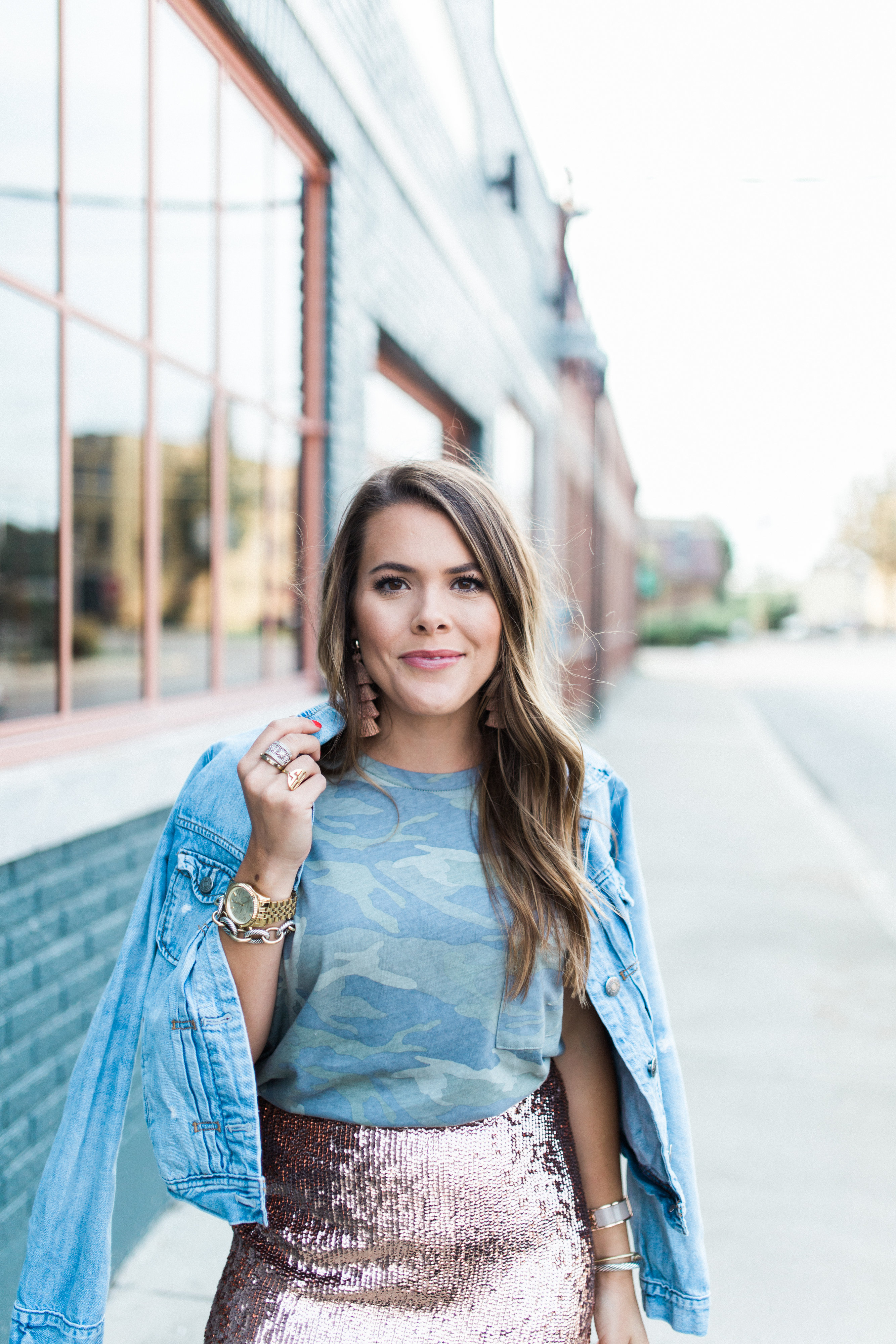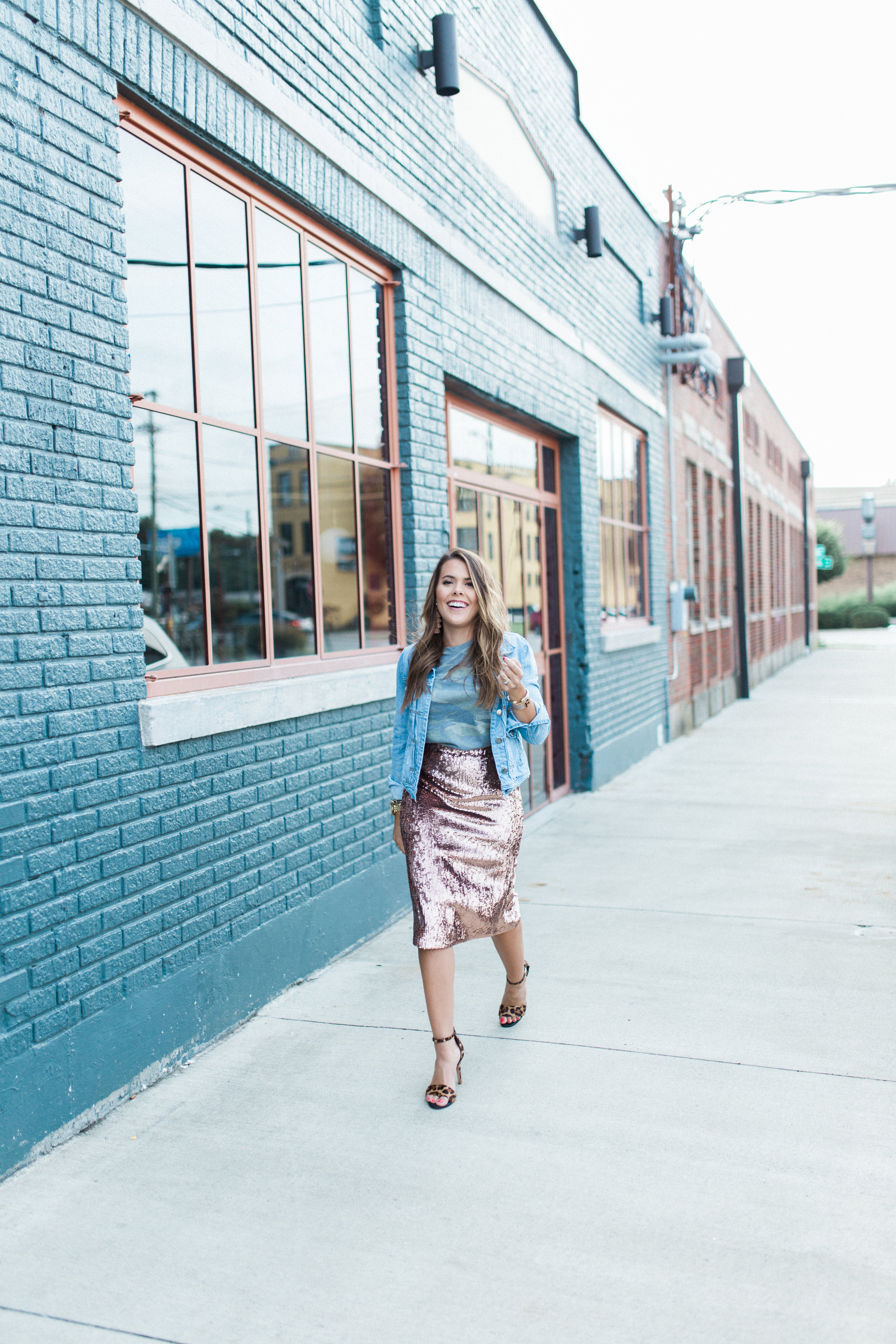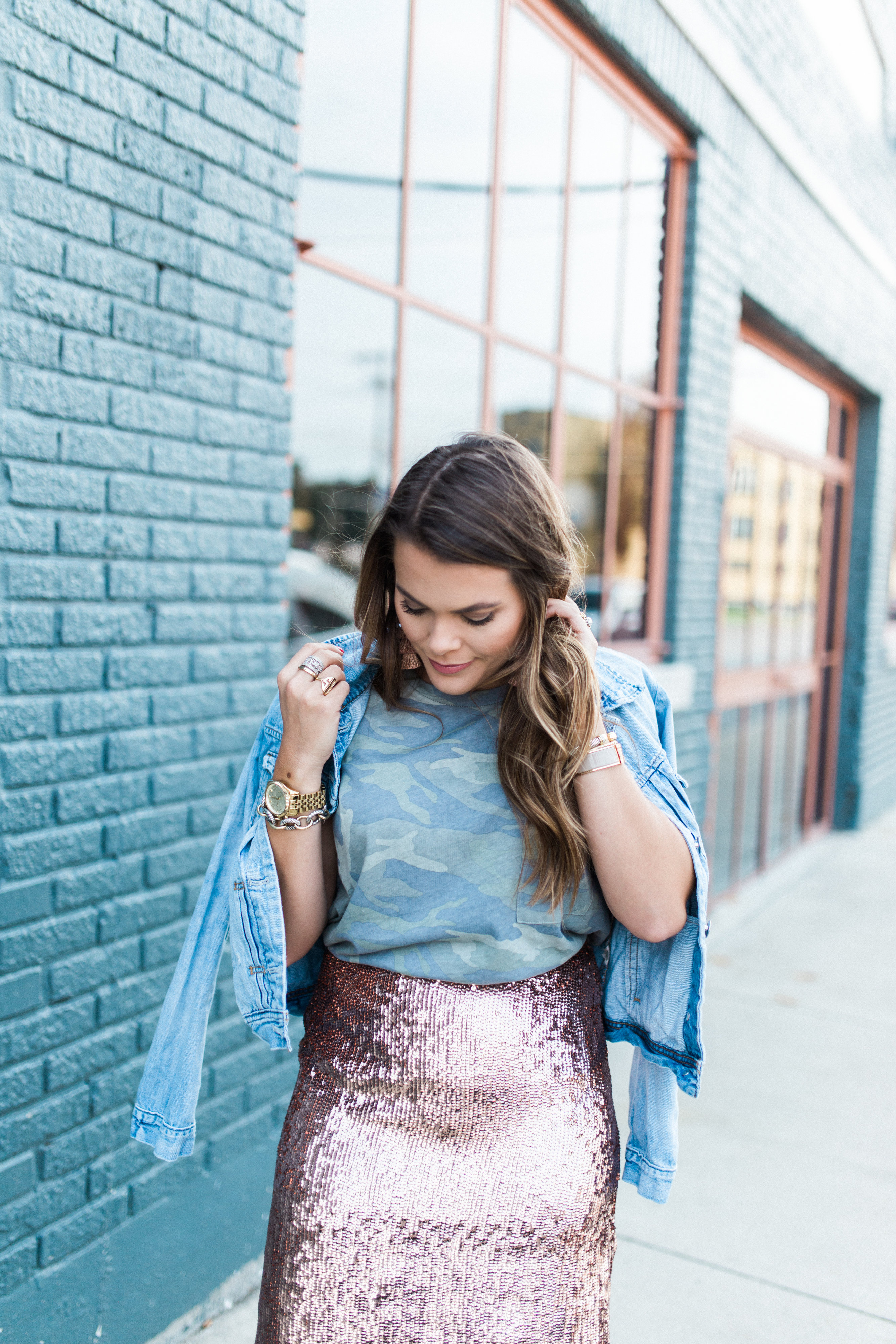 Shop this look: