*This post is in collaboration with McAlister's Deli & The Blog Societies, all opinions are my own!
Happy Monday y'all! I'm teaming up with McAlister's Deli today to chat all things tailgate. It's officially the most wonderful time of the year! Football season is here, and every gameday is an event in our household. There is just something about football season that I love so much– the weather is amazing, there's always yummy food & the tailgating might or might not be the best part. Regardless of how good our CATS are, you can always find us at Kroger Field every home game. There is just nothing like it. Good food, friends & football make the best combo!
Shop more Kentucky Blue Tailgate Attire: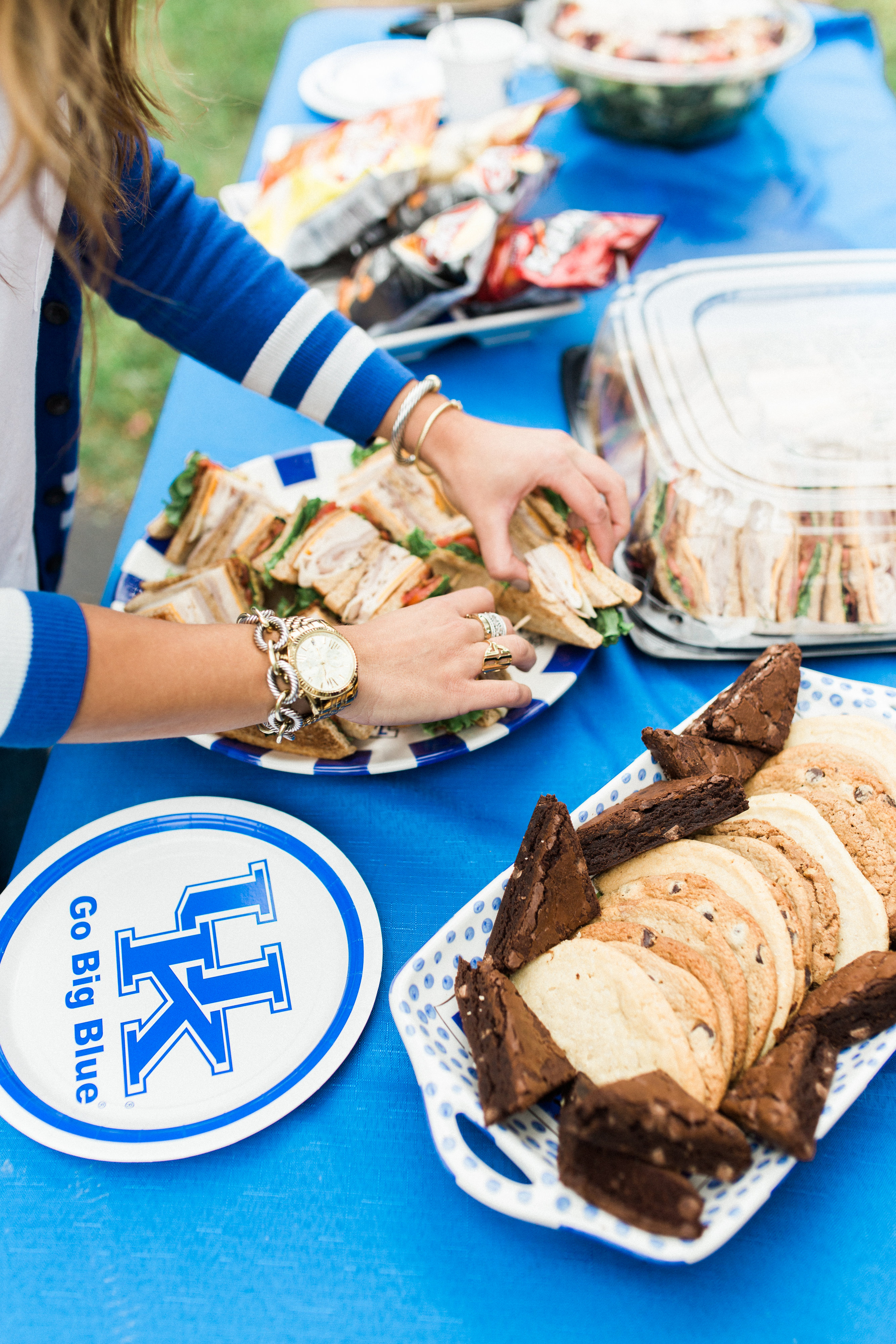 We're those crazy people set up at the stadium hours before the game, with a spread of food to get us through the day. Really all we need is some good food & we're happy tailgaters. The more we tailgate the more I appreciate good, pre made food that everyone will appreciate too! Case in point, club sandwiches & brownies from McAlister's Deli. Their chopped salad is also an amazing healthier option for a long day at the stadium.
I am so excited to team up with McAlister's today to share just how easy it is to throw a good tailgate. Food is always the answer 😉 I mean the stomach is the way to everyone's heart right?! Not to mention, ordering through the catering menu at McAlister's is so easy, stress free, affordable and a major time saver. While the sandwich trays from McAlister's are tried & true for a tailgate, I can't wait to order some of their soups for a tailgate once the weather cools off.
Football & tailgating not your speed?! Try their catering for just about any function, they have so many different options to choose from.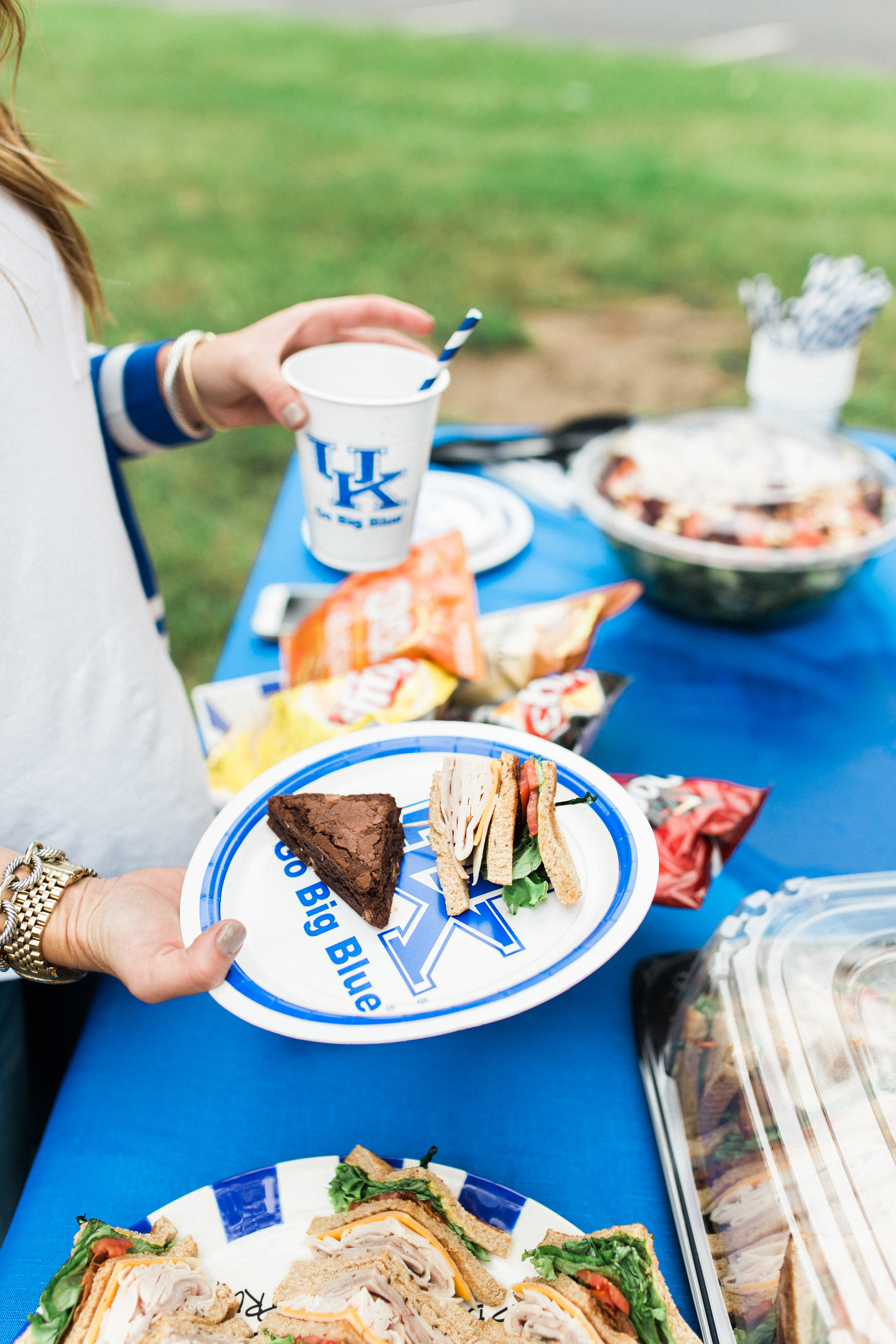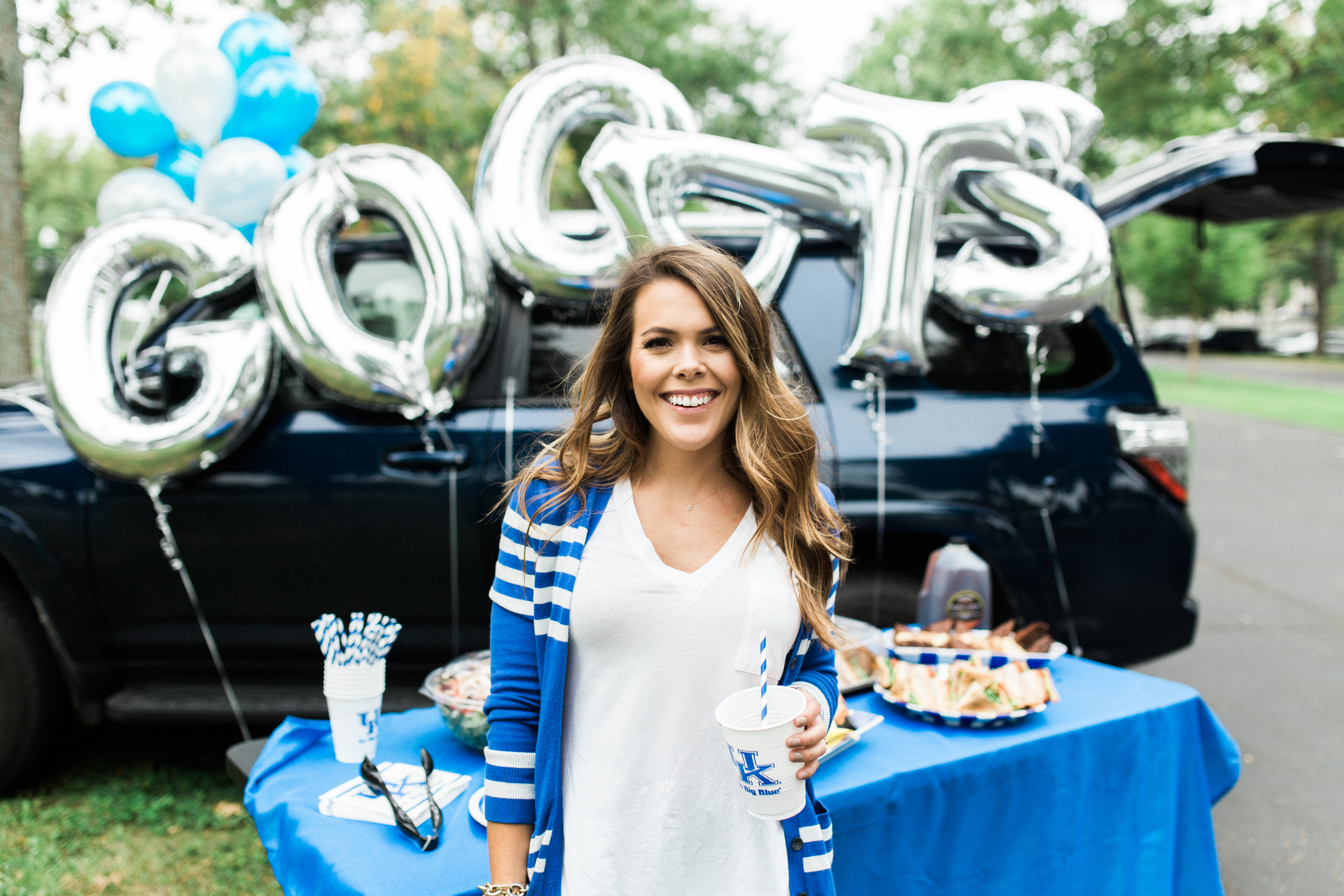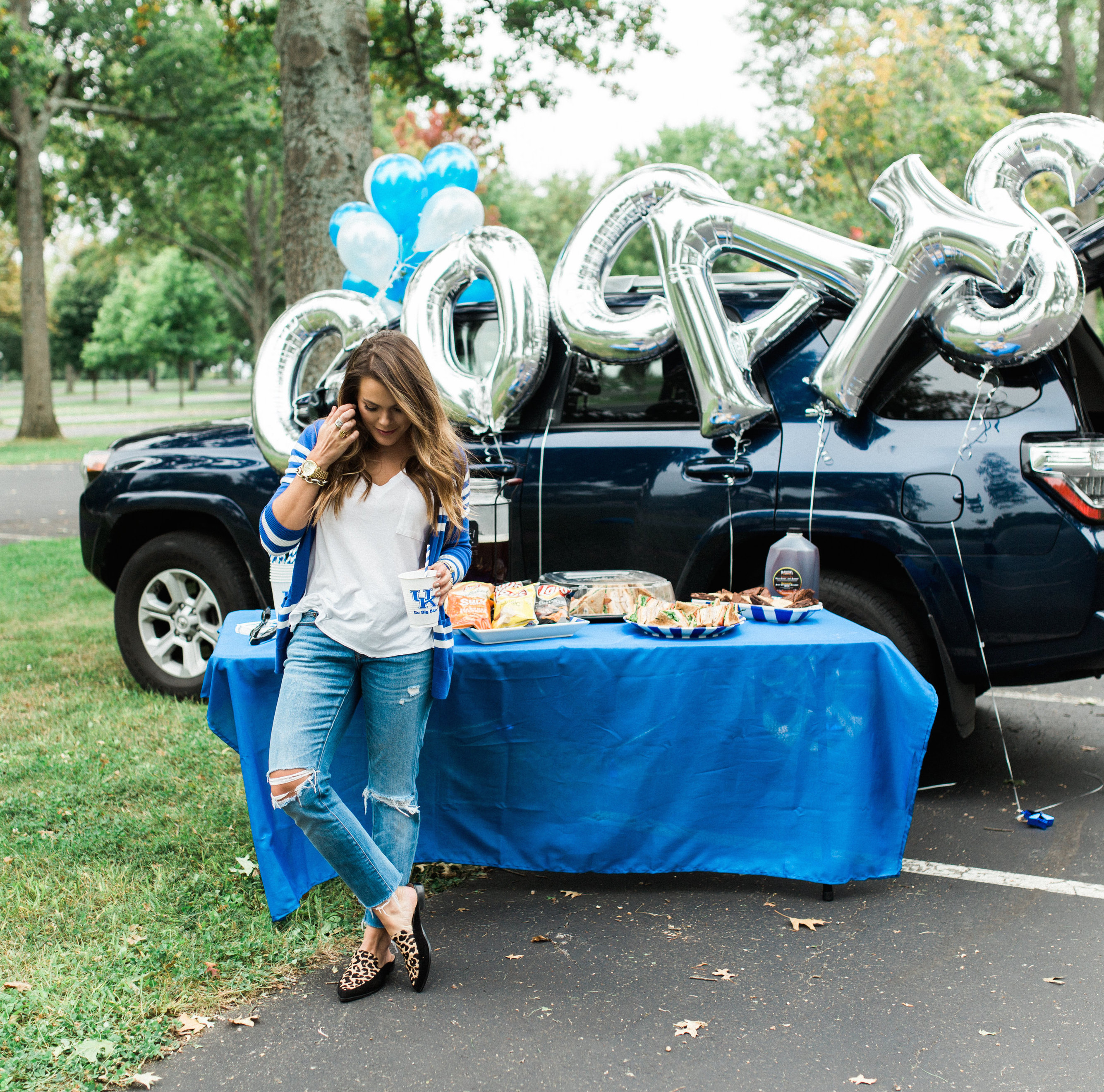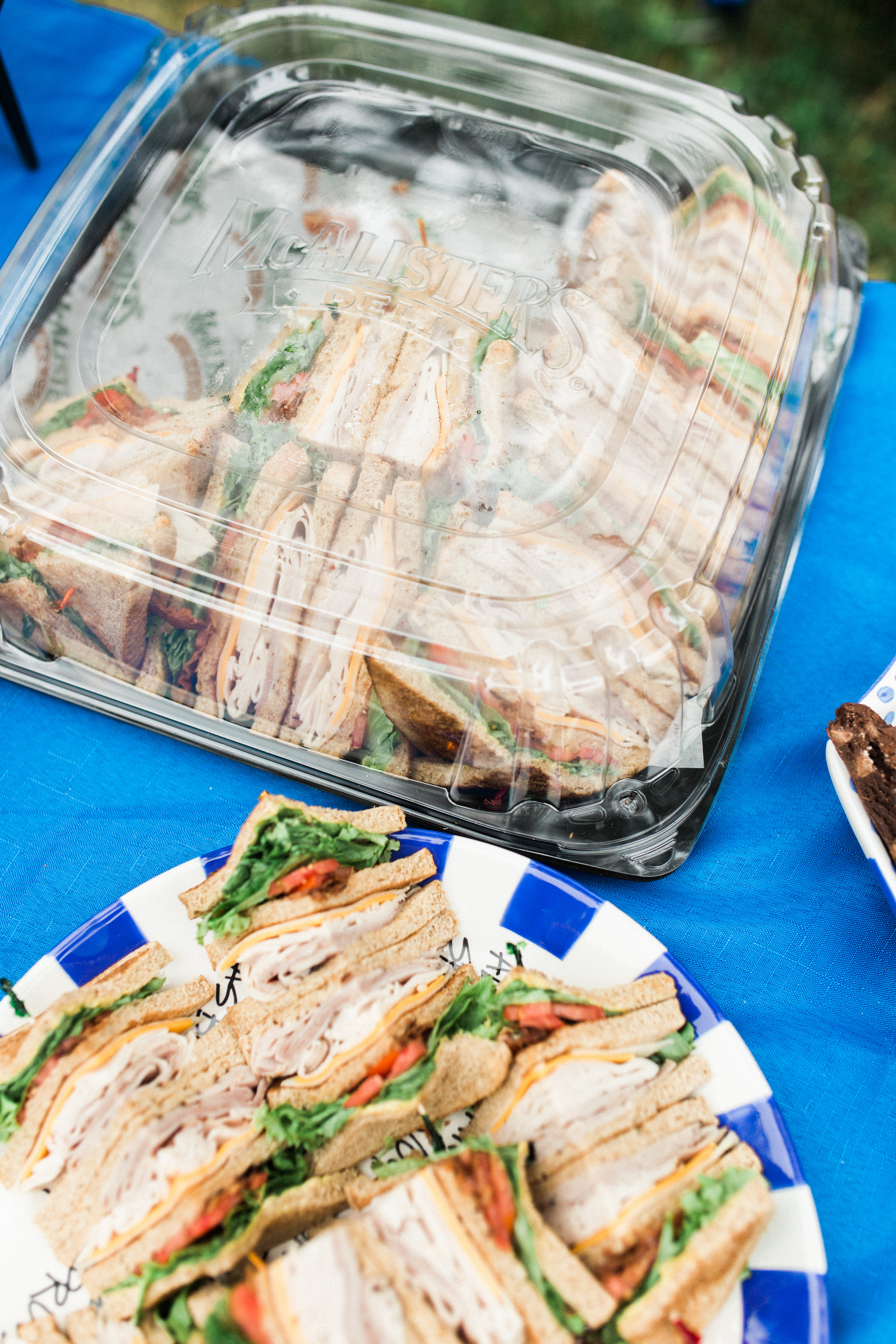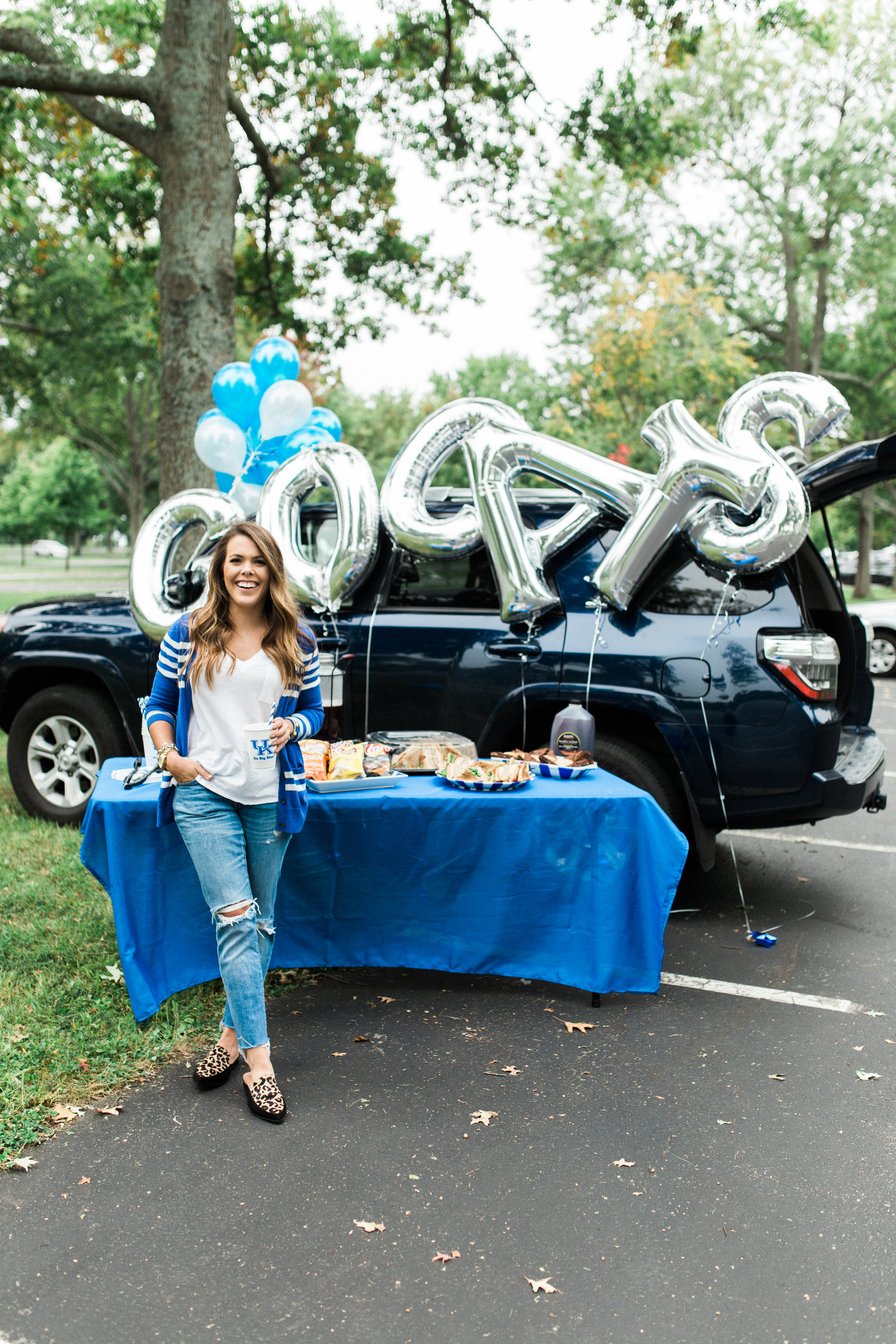 Shop more Kentucky Blue Tailgate Attire: