Happy Tuesday y'all! Monday is officially in the books & I am pretty darn glad. Casual combos have been my go to's lately, and I've seriously been living in these jeans, these sneakers, this hat— and basically all of this outfit.
I don't know what has gotten into me, but I keep finding myself wearing the same outfit over and over again– you know they one you can put on and feel comfy and (slightly) pulled together? That's this combo for me! Sometimes I'll swap the denim jacket for a camo one or a cozy cardigan, depending on the day.
If you see me out and about on the weekend or running errands during the week– spoiler alert, I'm probably wearing this combo!
Shop this look: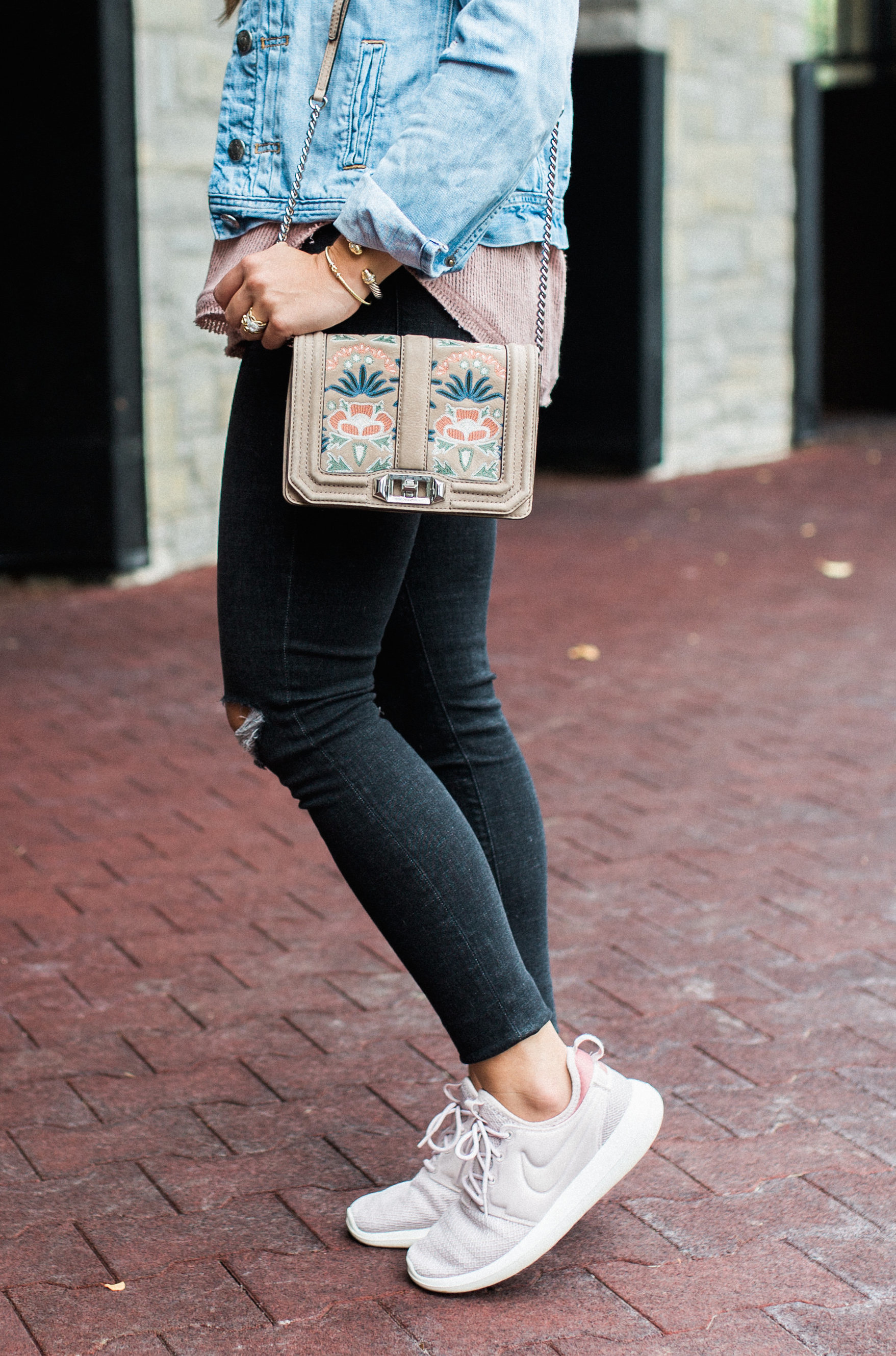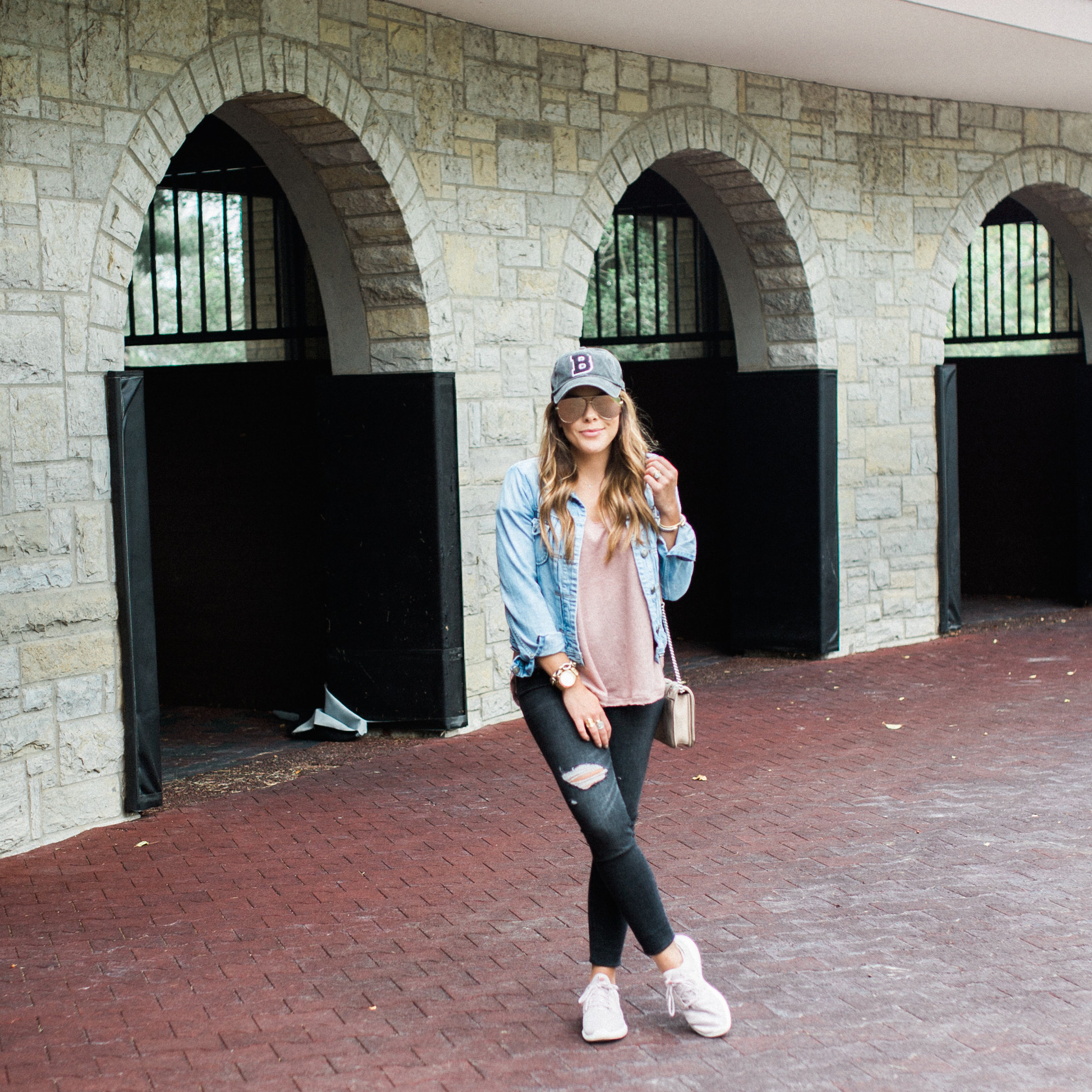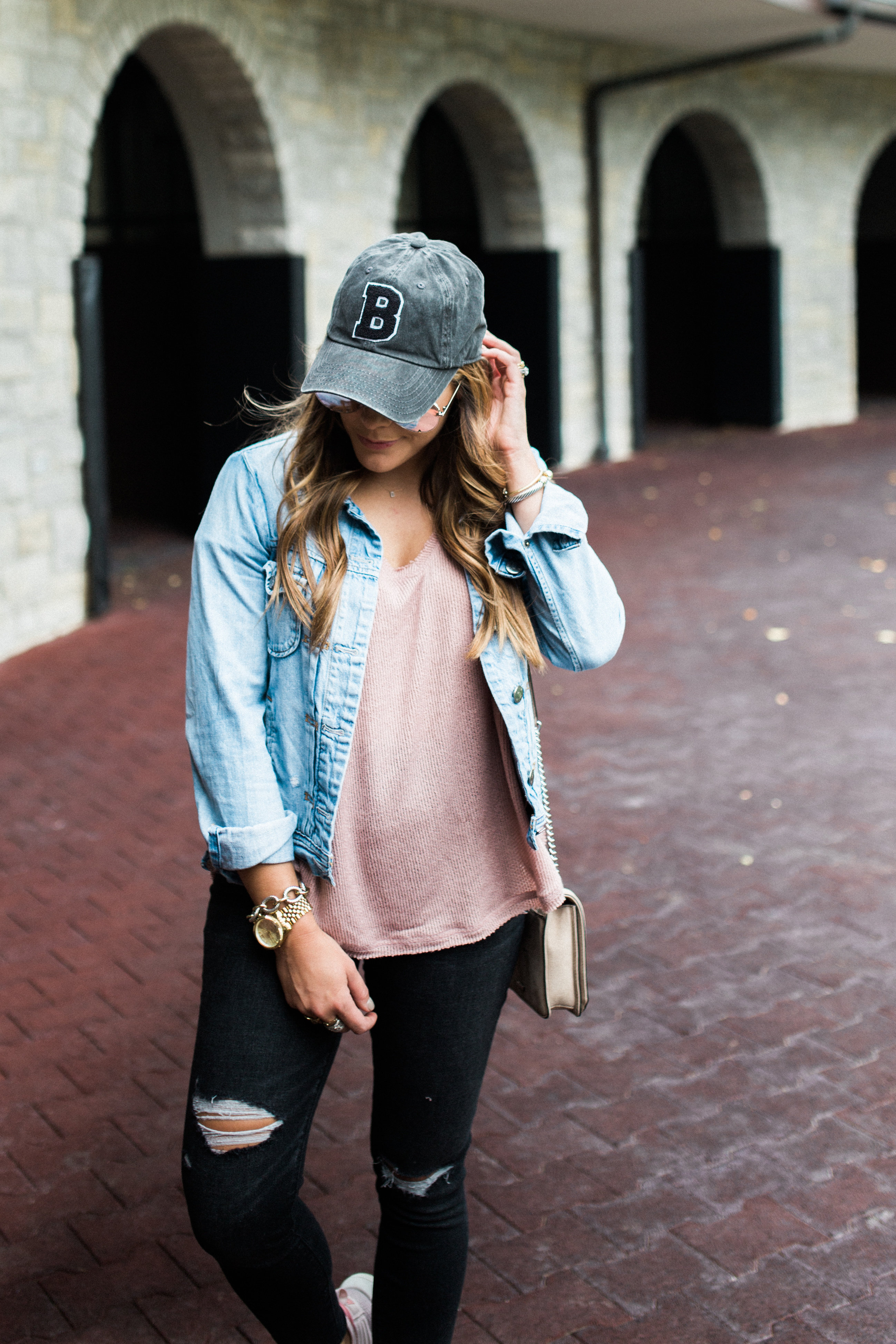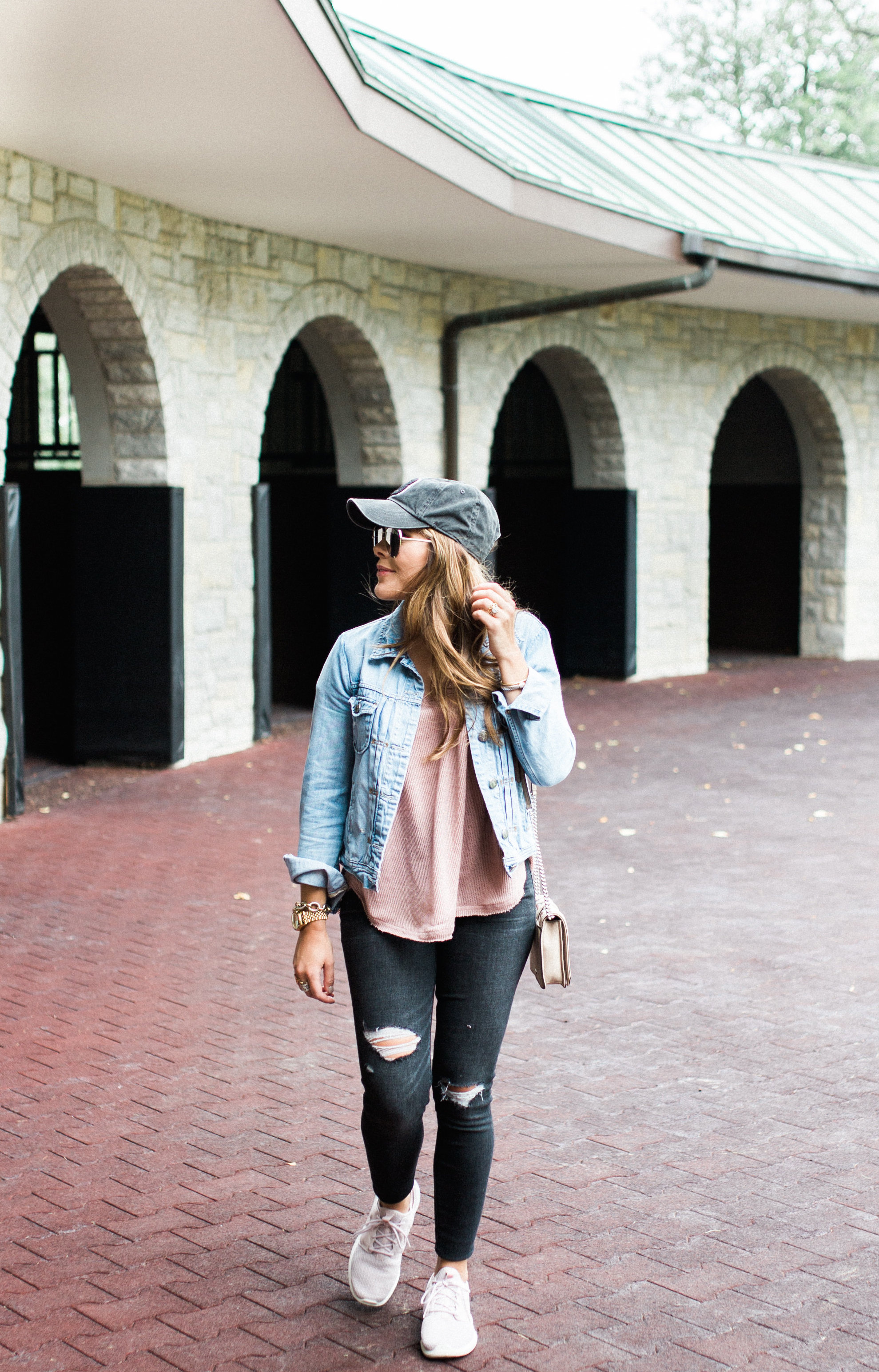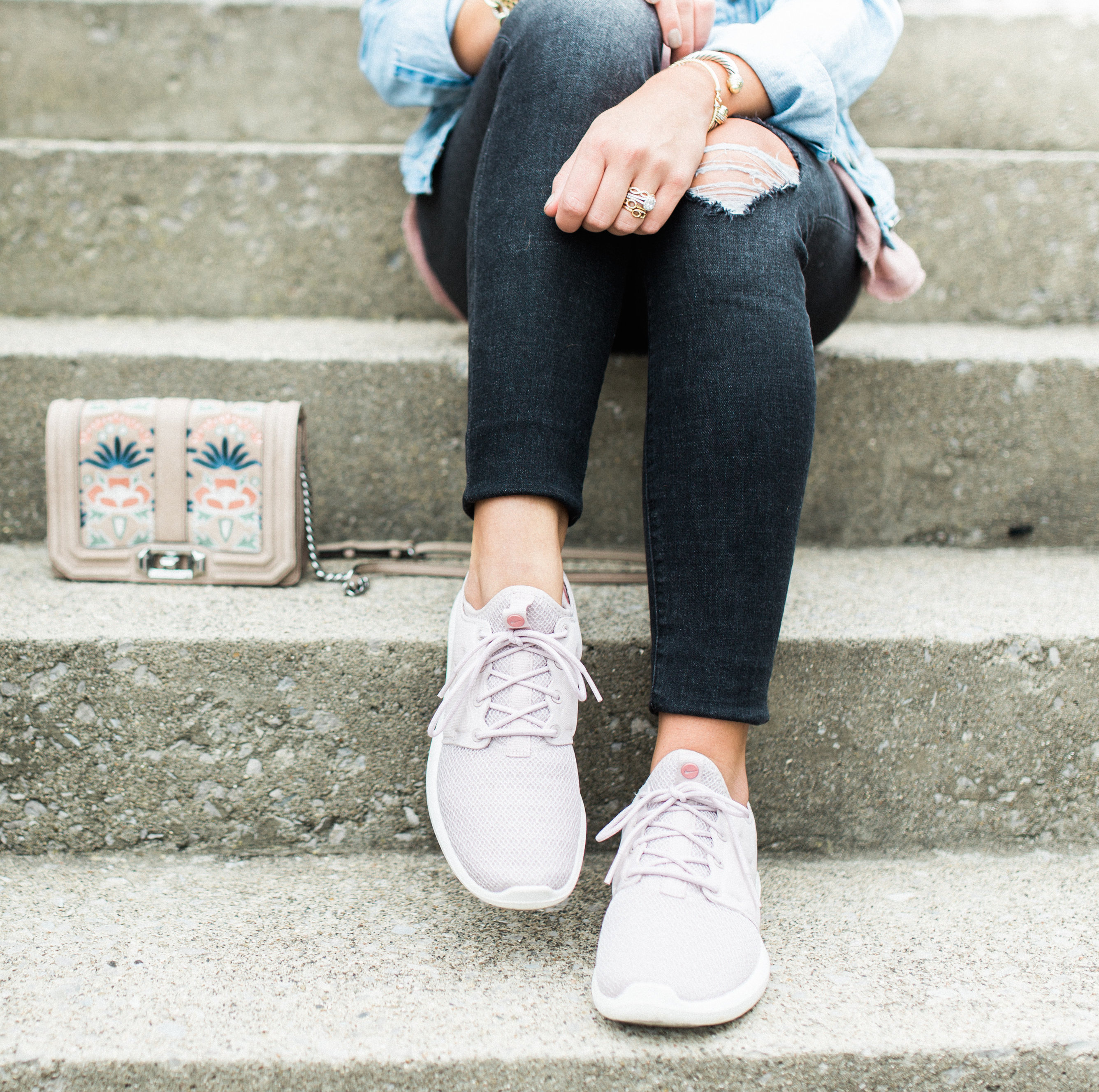 Shop this look: