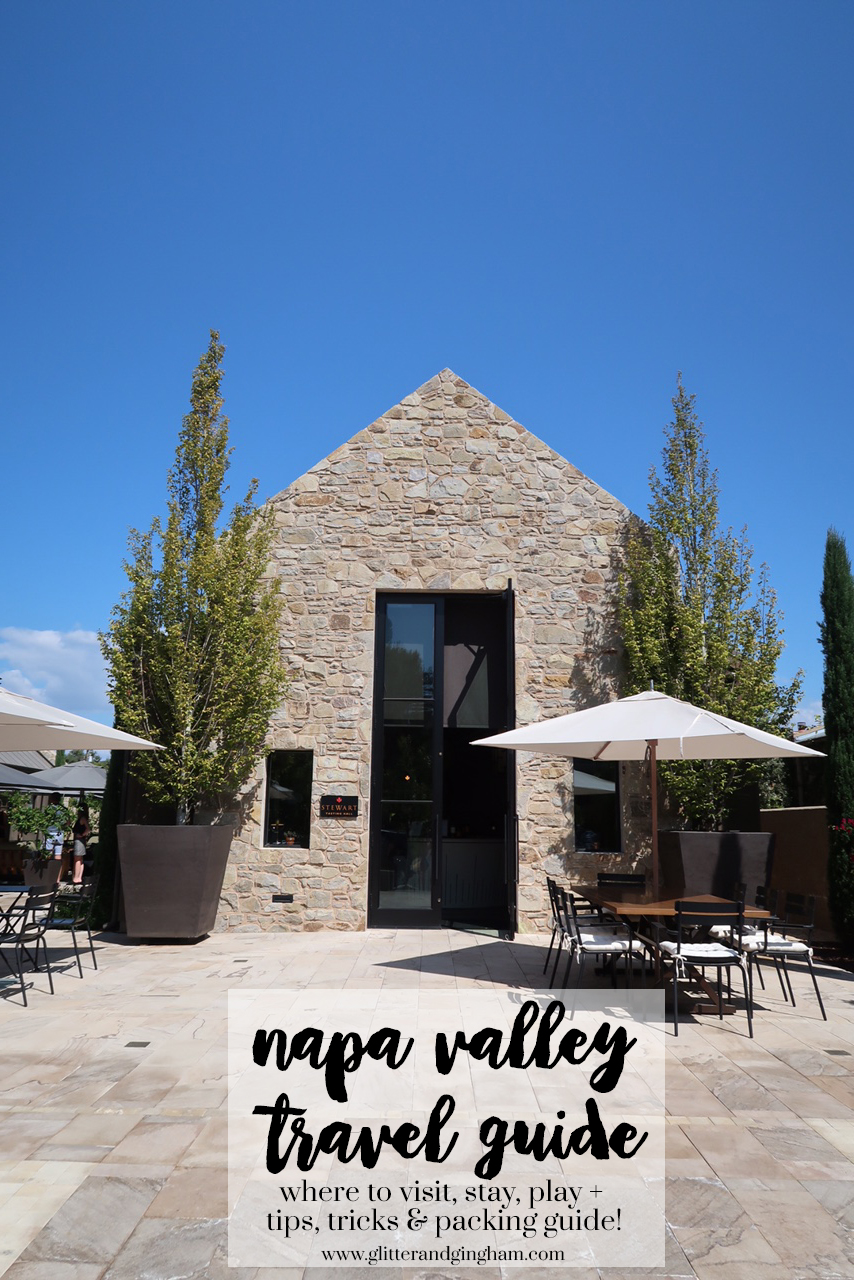 Happy Friday y'all! I can't believe this time three weeks ago we were wine tasting away! You might have seen on my Instagram, but Tyler & I traveled to California to celebrate a friend's birthday in Napa. Neither of us had ever been before, and we were SO excited to explore wine country with friends! While we were Napa newbies, and a lot of this trip was planned by friends, we learned a lot about the do's & don'ts of spending a weekend in wine country. So today I'm going to share all about our trip, where we stayed, where we ate, what wineries we visited, what to pack & more!
Since we were already out west, we extended our trip to spend a few days in San Francisco & Long Beach. Stay tuned for my San Francisco travel guide! It will be up next Friday!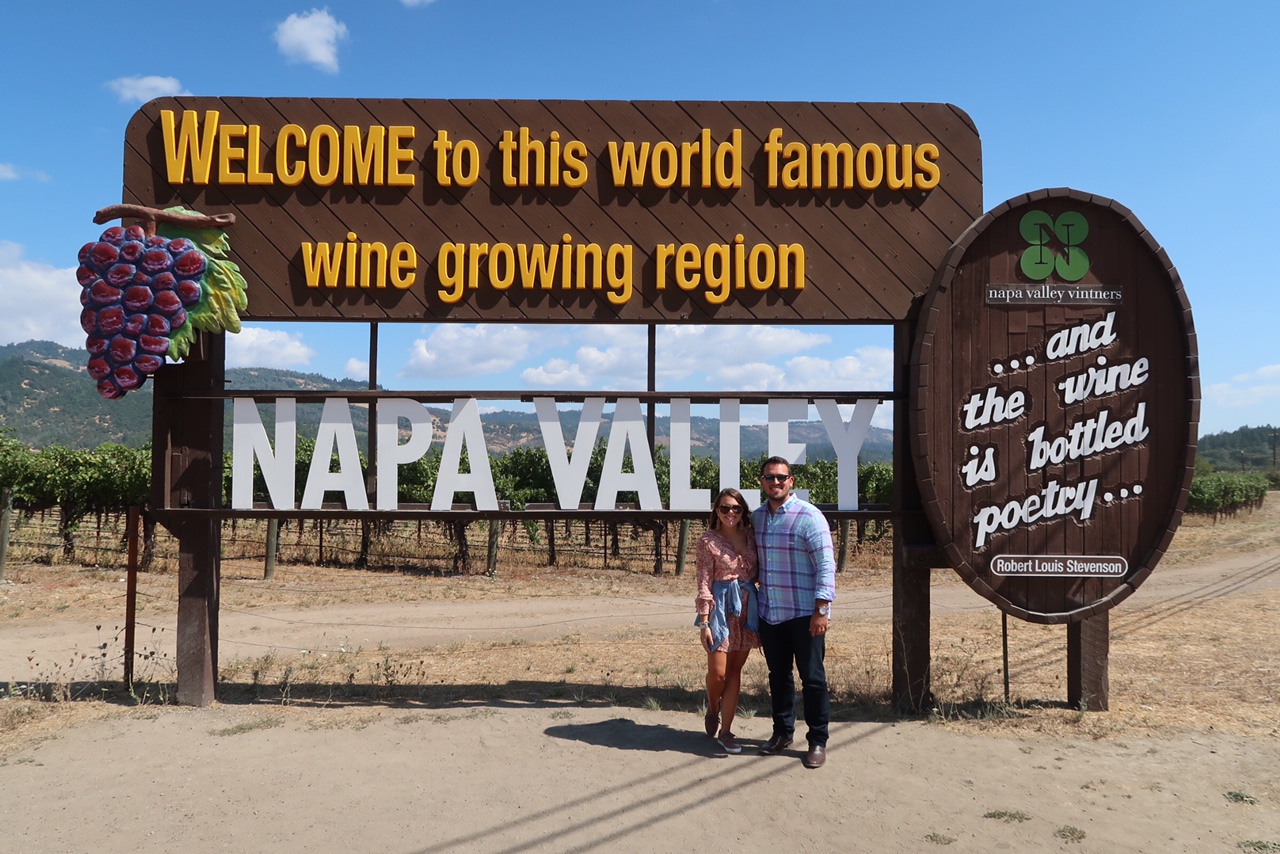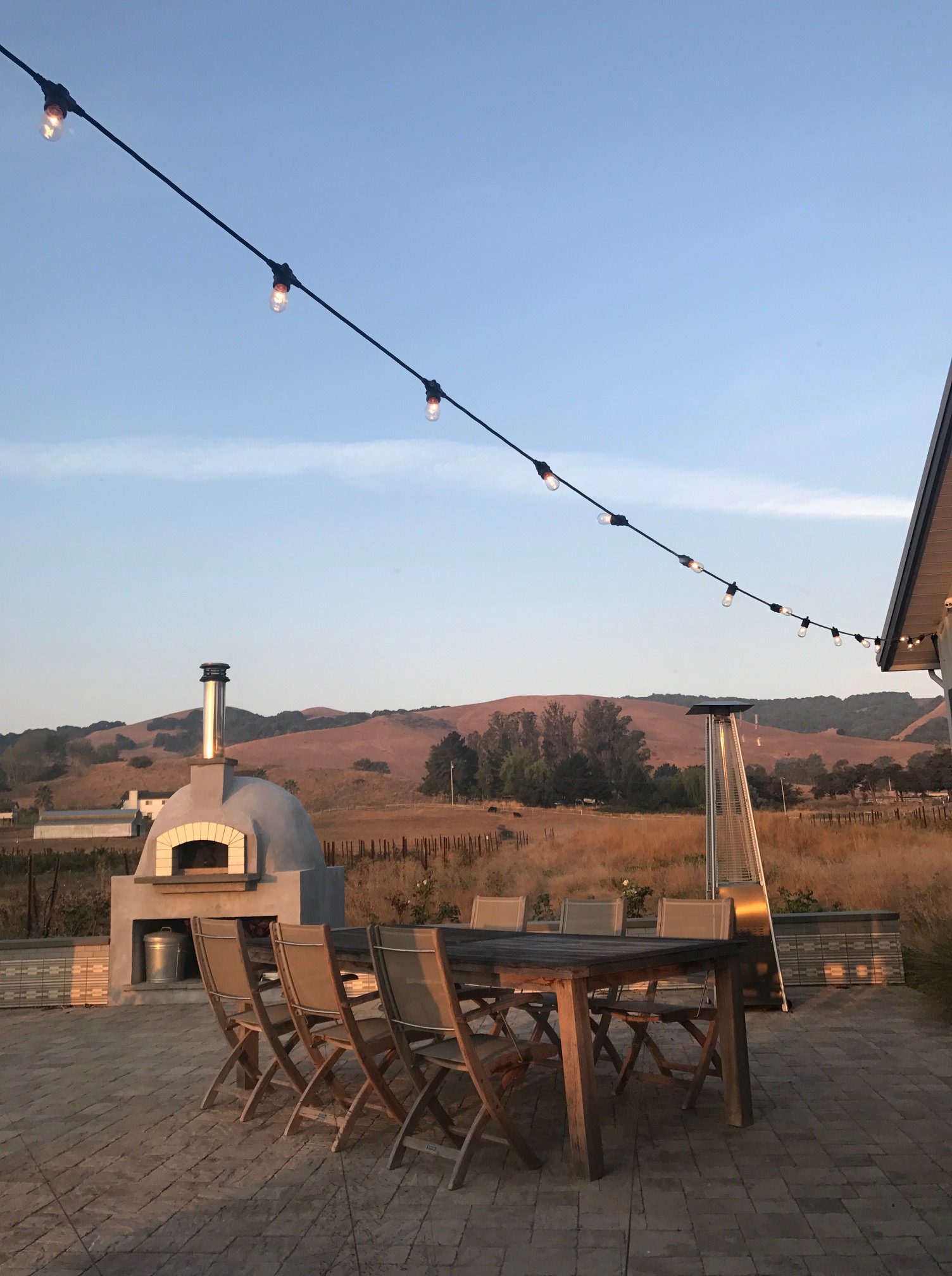 Where to stay in wine country:
From what we hear, Airbnbs have been banned in Napa County. However, they have yet to be banned in Sonoma County, so we opted to rent the most incredible home for the weekend in Sonoma. Pictures didn't do this place justice. The home was complete with a pool, bocce ball court & the dreamiest outdoor space. There were 6 of us, 3 couples, so renting a house made it much more inclusive and fun. I highly recommend going this route if you have a larger group!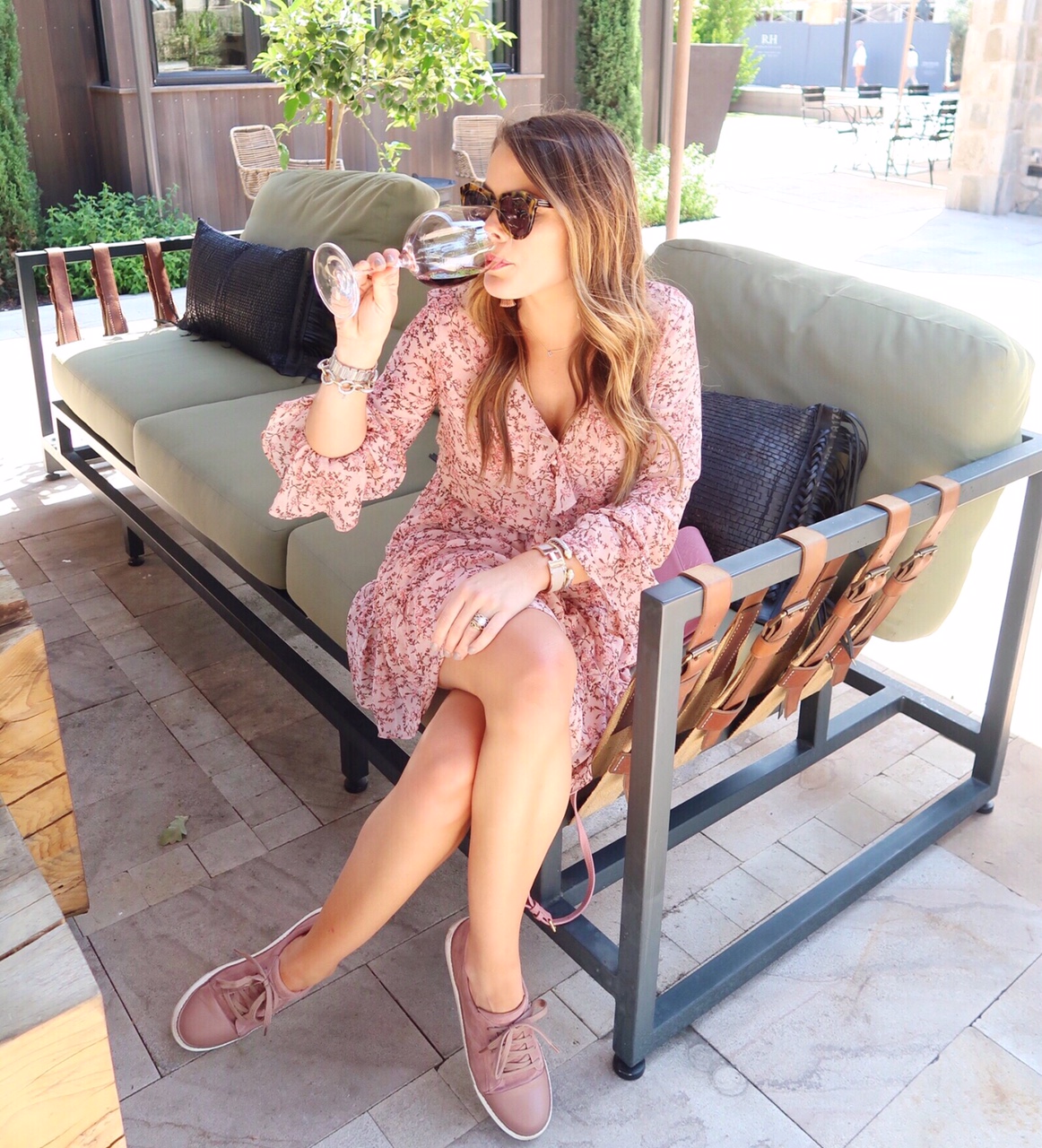 similar Denim Jacket / similar Floral Dress (this one is sold out) / Suede Sneakers / Sunnies
Wineries we visited:
We kicked off our trip sipping some bubbly & touring the caves of Schramsberg. If you're going to drink at 10 am, champagne is the way to go! We loved their champagne, and it was so interesting hearing the ins & outs of production.
This was by far the prettiest of the bunch. It is just a tasting room, but it did not disappoint! The wine was so good too, and it allowed the group to kick back relax a bit. If you have time, I would recommend throwing a this tasting room into your rotation!
Beautiful view & outdoor space, terrible service. I don't want to get too much into it, but let's just say the 6 of us left really disappointed.
This might have been my favorite tour of the bunch. Cora, our guide, was awesome and made the experience for us! The wine was amazing. I think Jarvis was a fan favorite for everyone on the trip.
This winery is quaint, and has the cutest outdoor seating area. While this winery only produces Zinfandels, it was still one of our favorites because of the atmosphere!
Others Recommended By Friends That we couldn't fit in:
Domaine Carneros, Hagafen Cellars, Petroni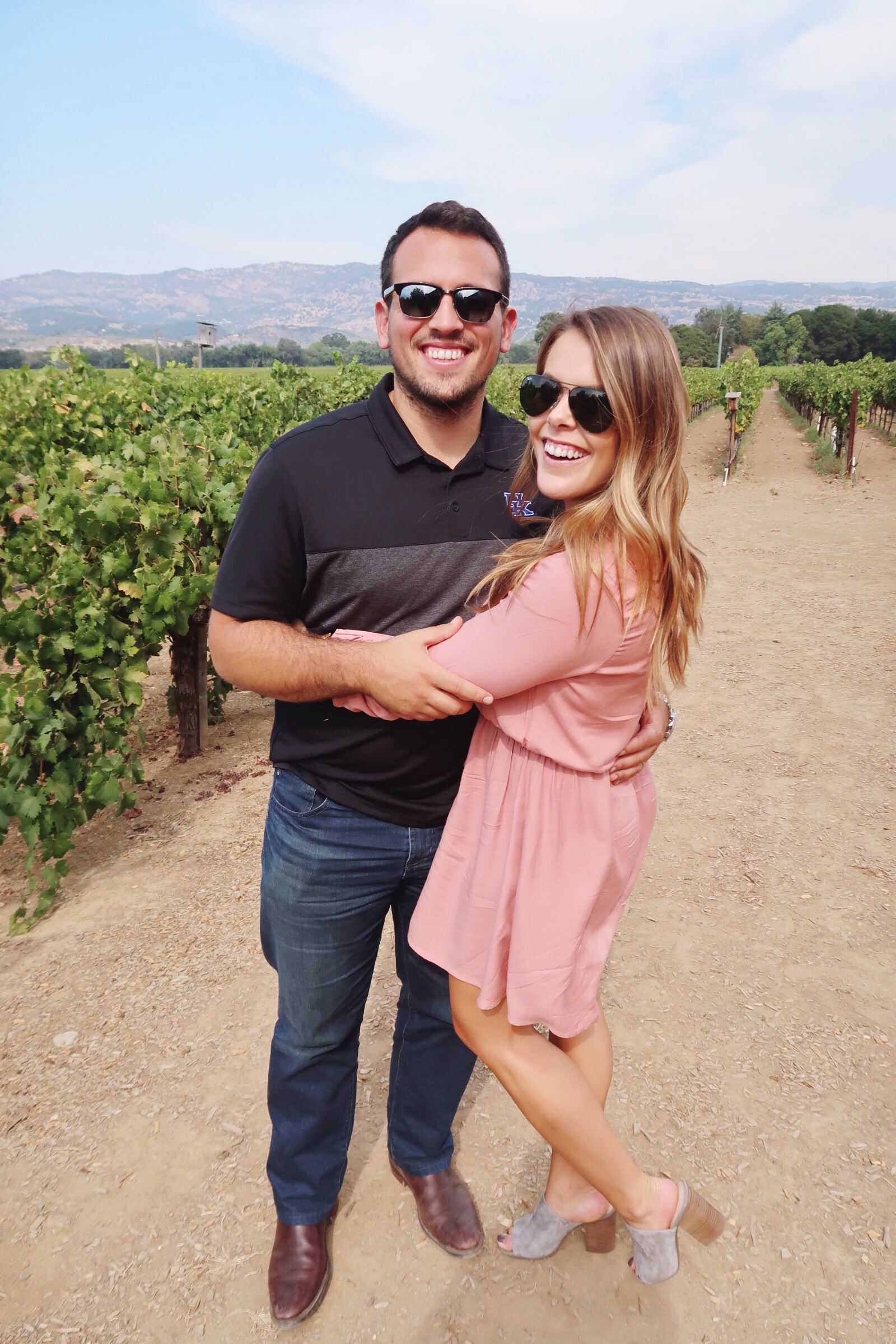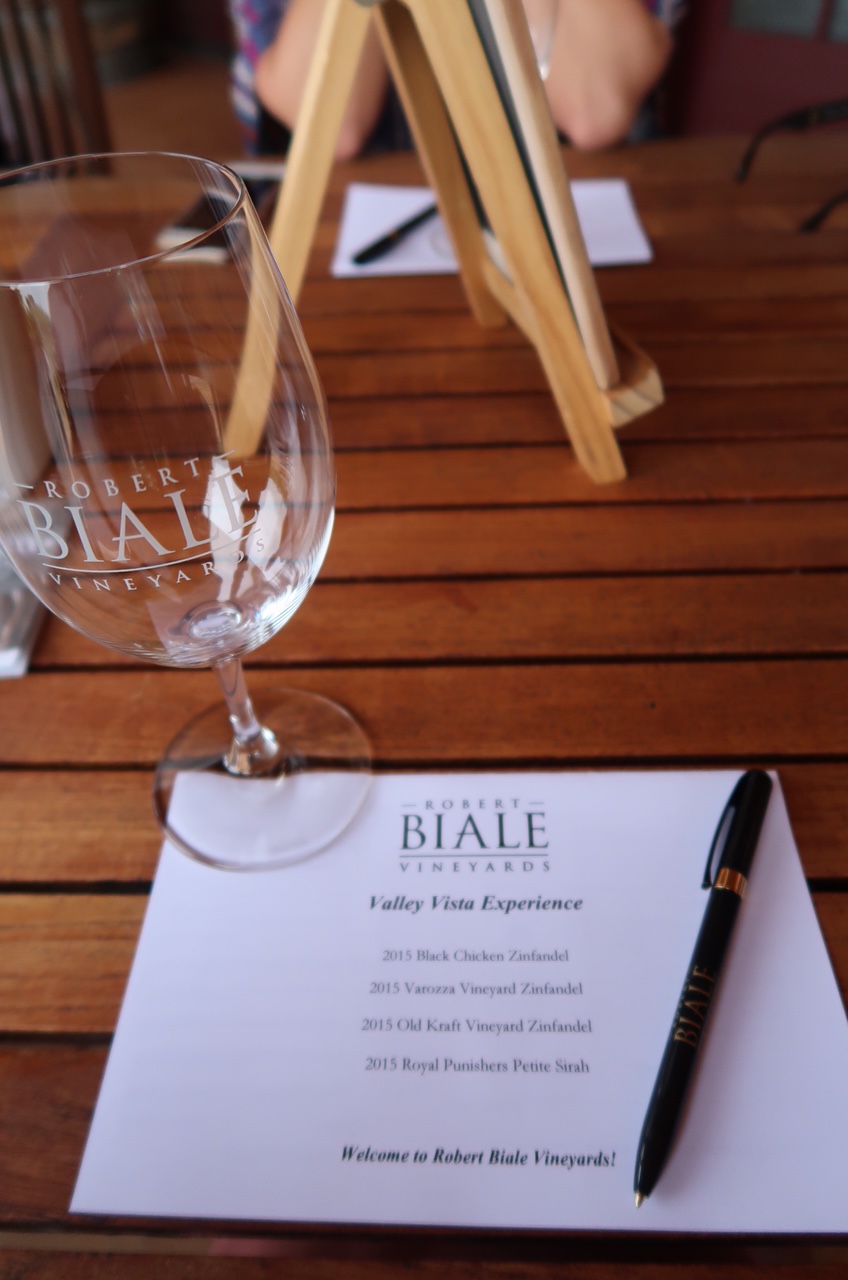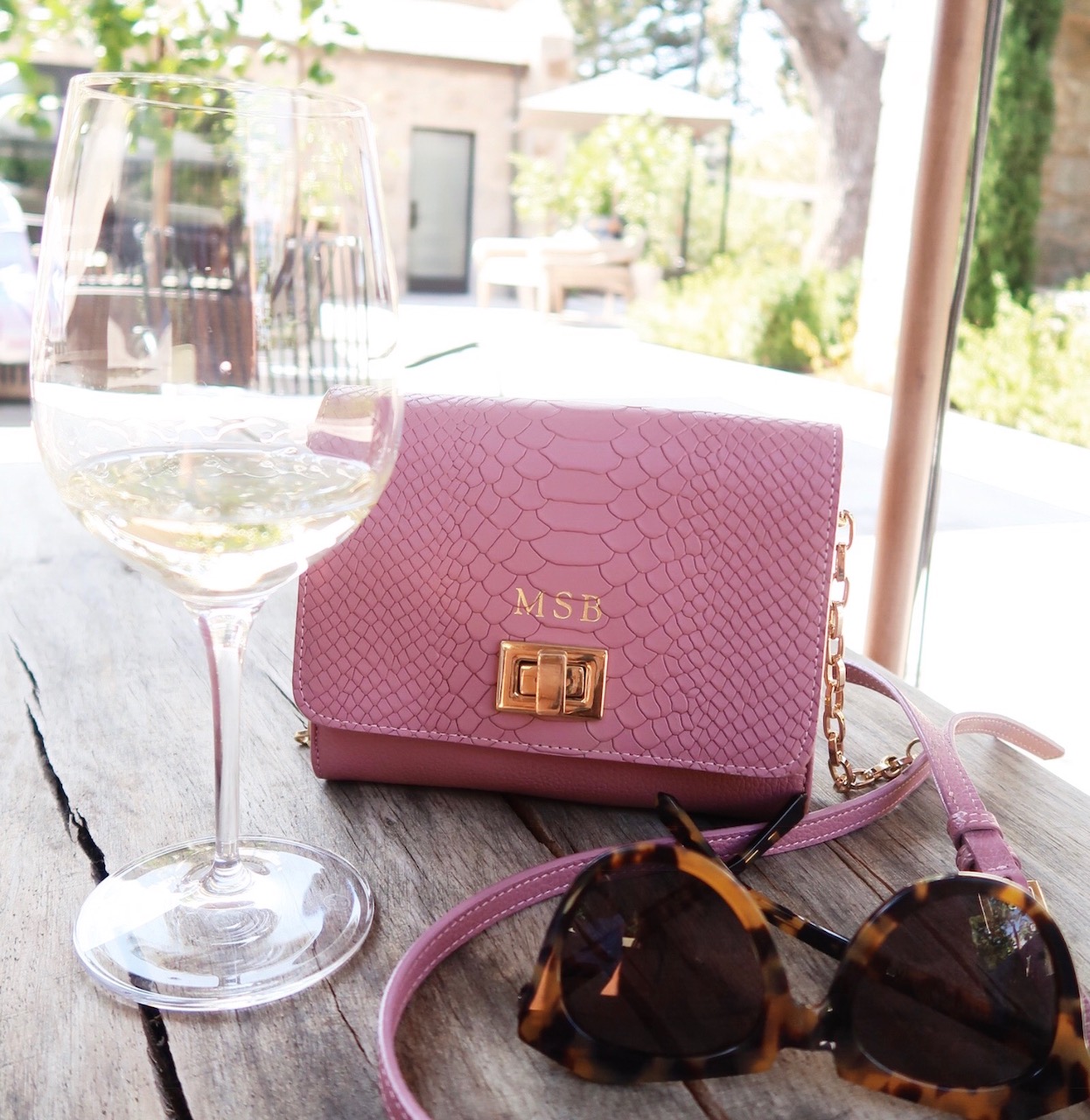 Where we ate:
Let me preface by saying we didn't make reservations, so most restaurants were hard to get into with 6 people. If you're visiting, make sure to make dinner reservations!
Who doesn't love mexican food?! We ended up eating here because all the other restaurants were full, but I really enjoyed it! The food was delicious!
Good atmosphere & yummy food! We grabbed a really late lunch here when we first got into town, so I think we had a limited (or bar) menu, but I would definitely recommend checking it out!
The boys picked up breakfast from here one morning while the ladies were getting ready, and it was delicious! I wish we would have had time to go in & eat breakfast there because the atmosphere looks awesome too.
We had breakfast here on our first full day of wine tasting! It was so cute & the food was delicious. It was the perfect way to start our day.
You can't go wrong with Italian & wine! This dinner spot was recommended to us by Cora at Jarvis, and it was our last dinner of the weekend. I really enjoyed the food & atmosphere. They had a cute little patio as well!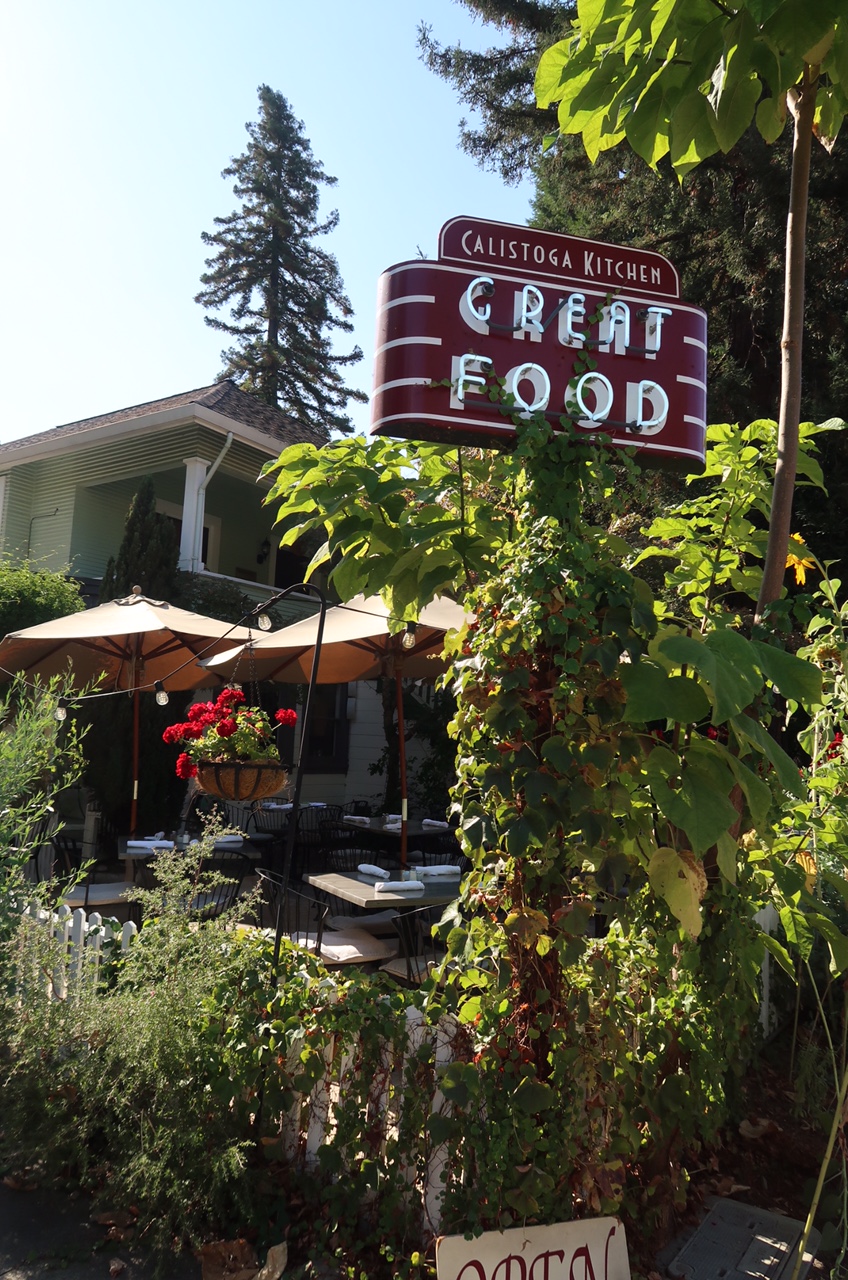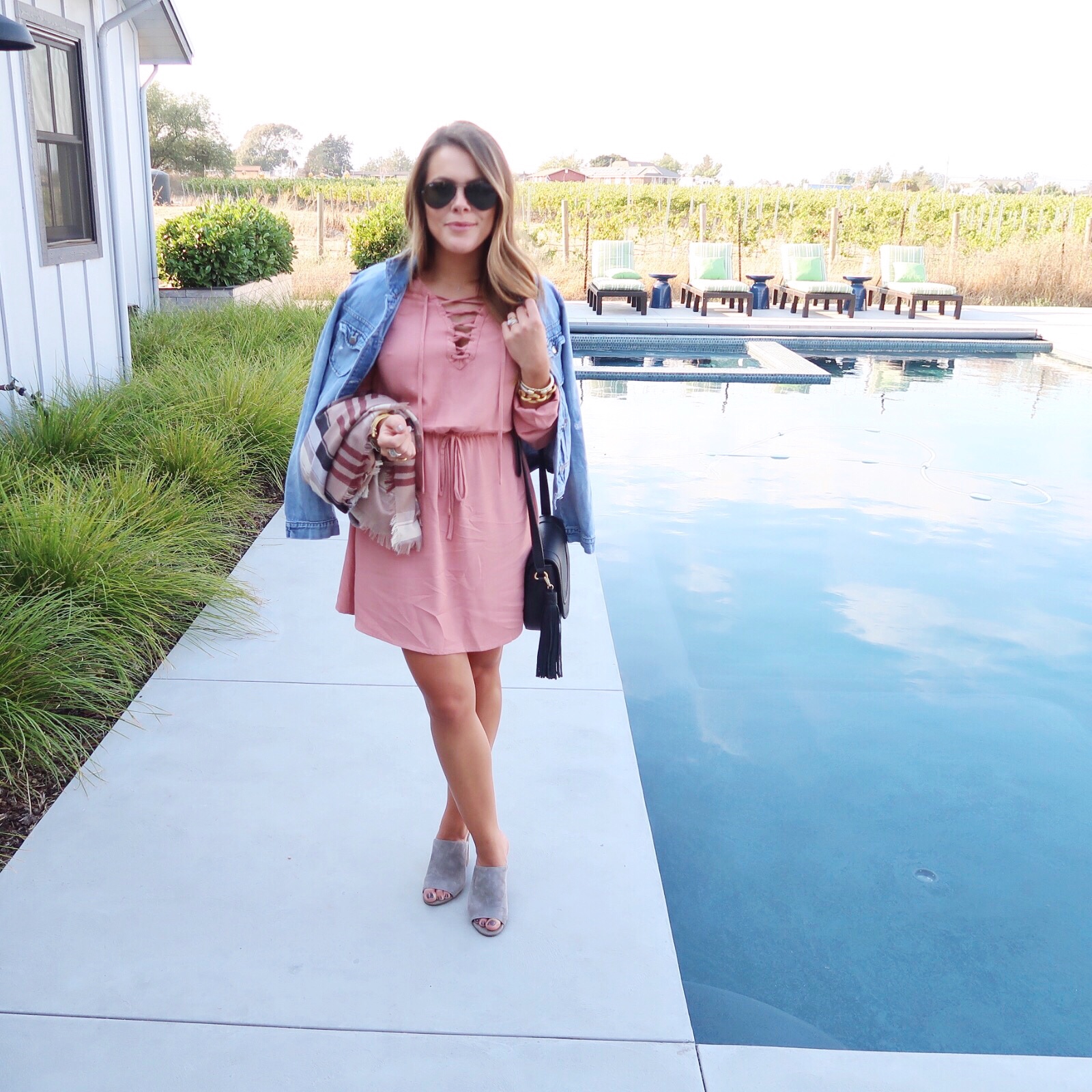 similar Denim Jacket / Dress (ON SALE!) / Crossbody / Mules
Do's of Wine Country:
Pack Layers
The mornings will be chilly, but the temperature will pick up throughout the day! Light layers will make it much easier to stay comfortable during your full day.
Wear comfy shoes
The girls in Miami were filling me in on this before our trip & I was so glad they did! Comfy shoes are a must, as you're going to be on & off your feet all day and most wineries grassy, hilly, etc.
Hire a driver!
I cannot stress this enough. No one wants to be the DD when in wine country, and it makes it so much easier on everyone to just outsource that job. Plus it makes it a bit easier to navigate from winery to winery because they're typically familiar with the area. The most cost effective way (that we found) to do it, rent a car at the airport & hire a driver to drive the car you have rented.
Schedule your day accordingly
What I mean by this is be mindful of timing, most wineries close around 4pm. Also, schedule your winery visits where it makes sense logistically. You don't want to be driving from one end of wine country to the other in one day, or you'll end up spending most of your day in the dar.
Make Reservations
For the wineries & restaurants. I am not 100% positive, but I don't think you can just show up at a winery & get in. Most are booked days, weeks in advance. This will help avoid stress when trying to decide where to go & where eat! This is especially crucial for larger parties.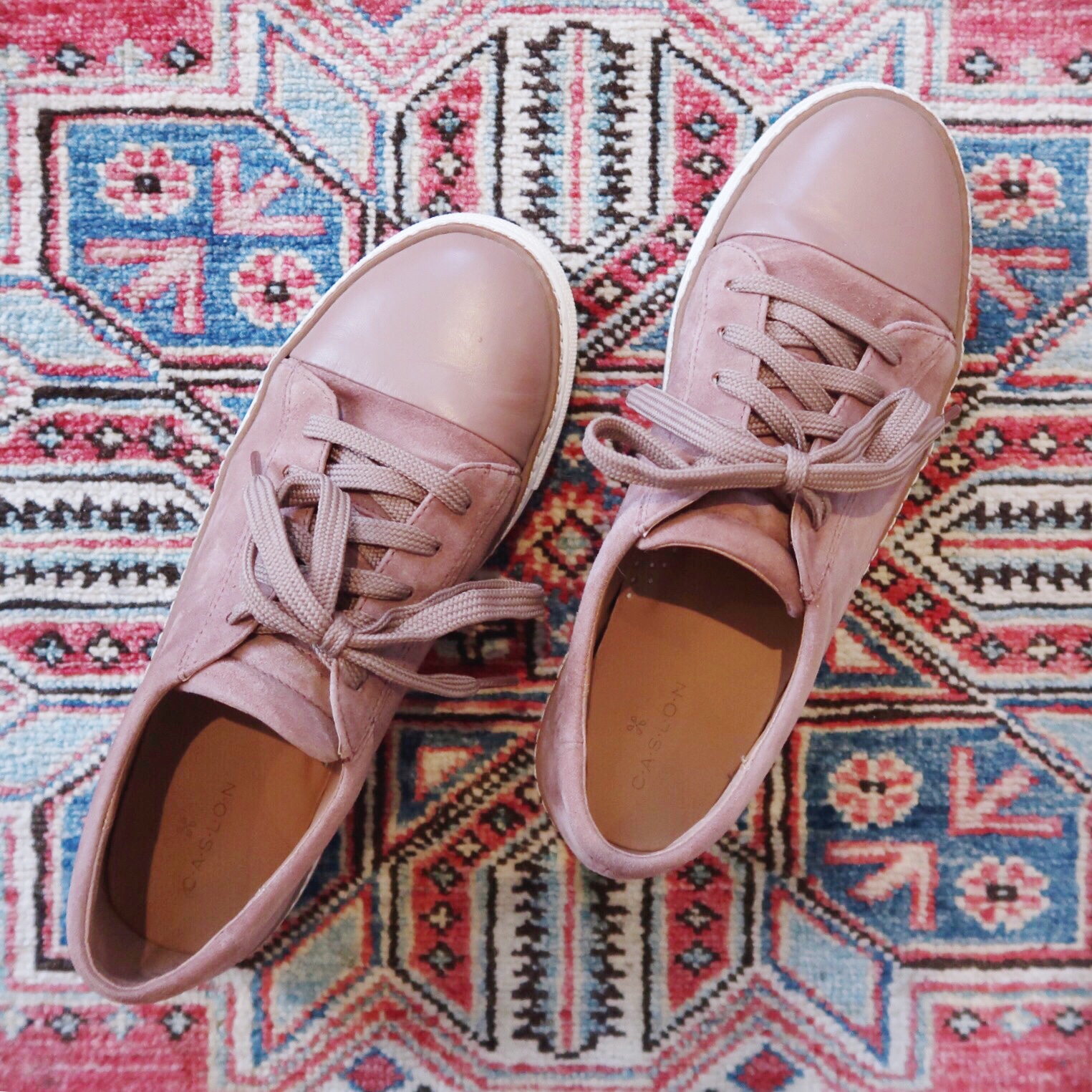 What to Pack:
As I mentioned before, you'll want to wear these throughout the day! Whether that's flat booties, flats or sneakers. These suede sneakers saved me on Day 1!
Wine Country isn't very dress, so jeans & a sweater can work for a dinner out or a day wine tasting.
Like I said, layers are key, so a light weight jacket will come in handy in the mornings & at night.
Free hands are the way to go. You don't want to be juggling wine, phone, bag, etc.
Another easy way to layer throughout the day. It can double as a wrap over a dress or top as well!
I opted for two dresses during the day and was really comfortable! Plus these are easy to style for warmer or cooler days.
Pair with jeans for dinner out & you're good to go!
For more people, your trusty iPhone will work great. I always carry this Canon with me when I travel.
Often we were gone from 8-9 am to 4-6pm, and if you're on your phone a lot it can do some damage to your phone battery!
Most of our days, there wasn't a cloud in the sky! If you're visiting a lot of wineries with outdoor spaces, you'll want your sunnies!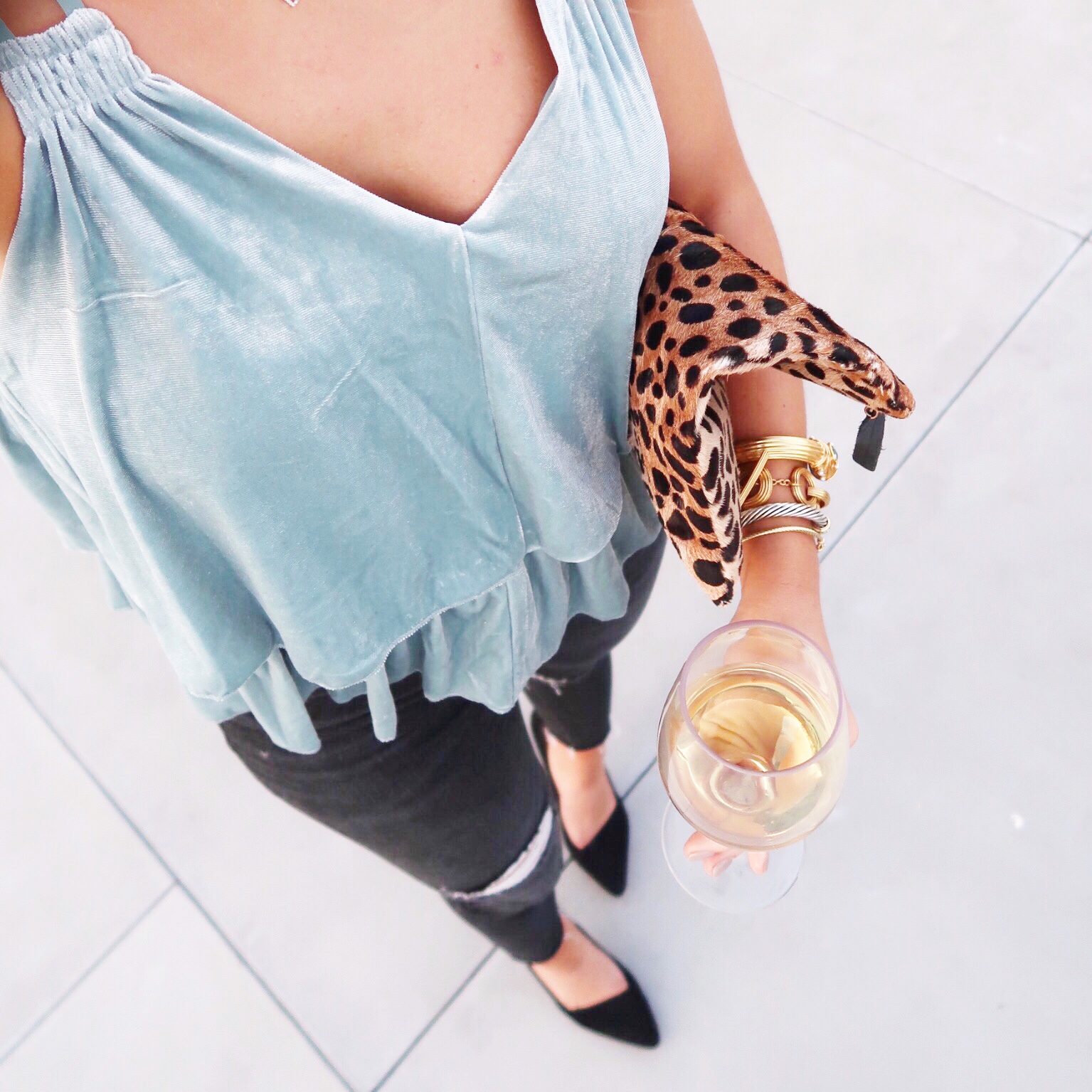 Velvet Top / Jeans / Link Bracelet / Leopard Clutch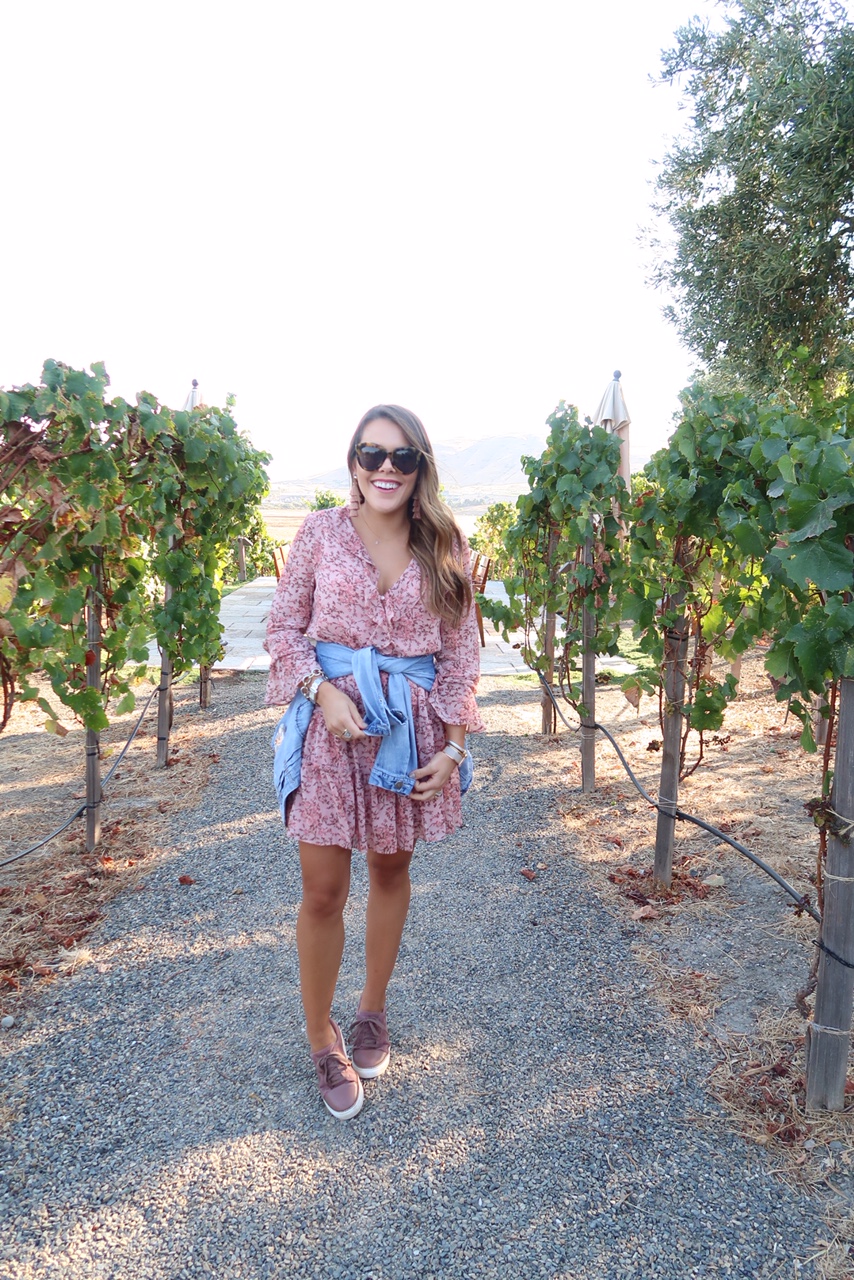 similar Denim Jacket / similar Floral Dress (this one is sold out) / Suede Sneakers / Sunnies
And that's a wrap! Hope y'all enjoyed! We loved Napa & are already wanting to plan another trip back! If you've ever been & have recommendations, pretty please leave them in the comments! xo!