Time is flying by & the holidays are quickly approaching, so I'm not wasting any time. Today's all about an easy holiday makeup look featuring all of my favorites from Nordstrom!
Happy Wednesday y'all! I can hardly believe Thanksgiving is next week! And while I am definitely not one to get in Christmas mode right after Halloween, I must say, I am getting in the holiday spirit a little early this year. Makeup will do that to me 😉 I've teamed up with Nordstrom today to share a holiday makeup look that is easy as 1, 2, 3…. 4!
Shop my holiday makeup must haves: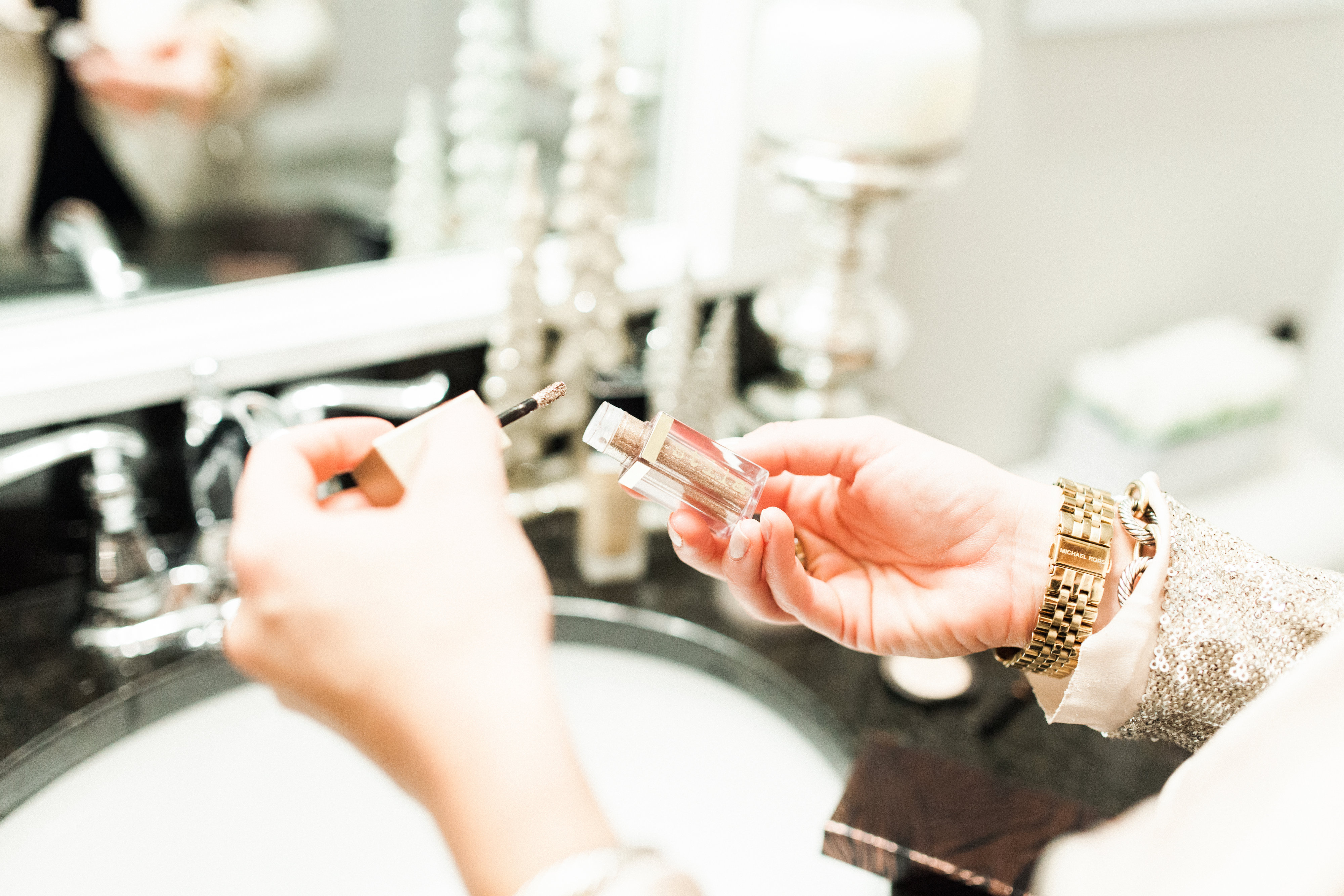 Step 1: Start with a good base! My current favorite happens to be the Dior Forever Foundation. It is new to me, but it's already sold me. I have oily skin, and it lasts all day while keeping me matte as well. But everyone's skin is different, so find something that works for you! Nordstrom has so many different foundation options to choose from.
Step 2: Bronzer, blush & highlight! This palette has EVERYTHING in one y'all, which makes it so easy when you're getting ready. Plus it is perfect for travel too. It even has my favorite bronzer of all time in it!
Step 3: Bring on the GLITTER! The holidays call for some sparkle, am I right?! These eyeshadow glitters are super easy to use, they're nearly fool proof! And Nordstrom has the cutest little gift set for you to try three colors!
Step 4: A bold lip! I opted for this blue based red (shade: 08!) to complete my holiday look today. The formula of this lip product is amazing, and it comes in so many different colors. P.s. A red lip with a blue undertone makes your teeth look whiter!
And there you have it y'all! My 4 must have steps to complete an easy holiday makeup look!
What is your go to makeup look?!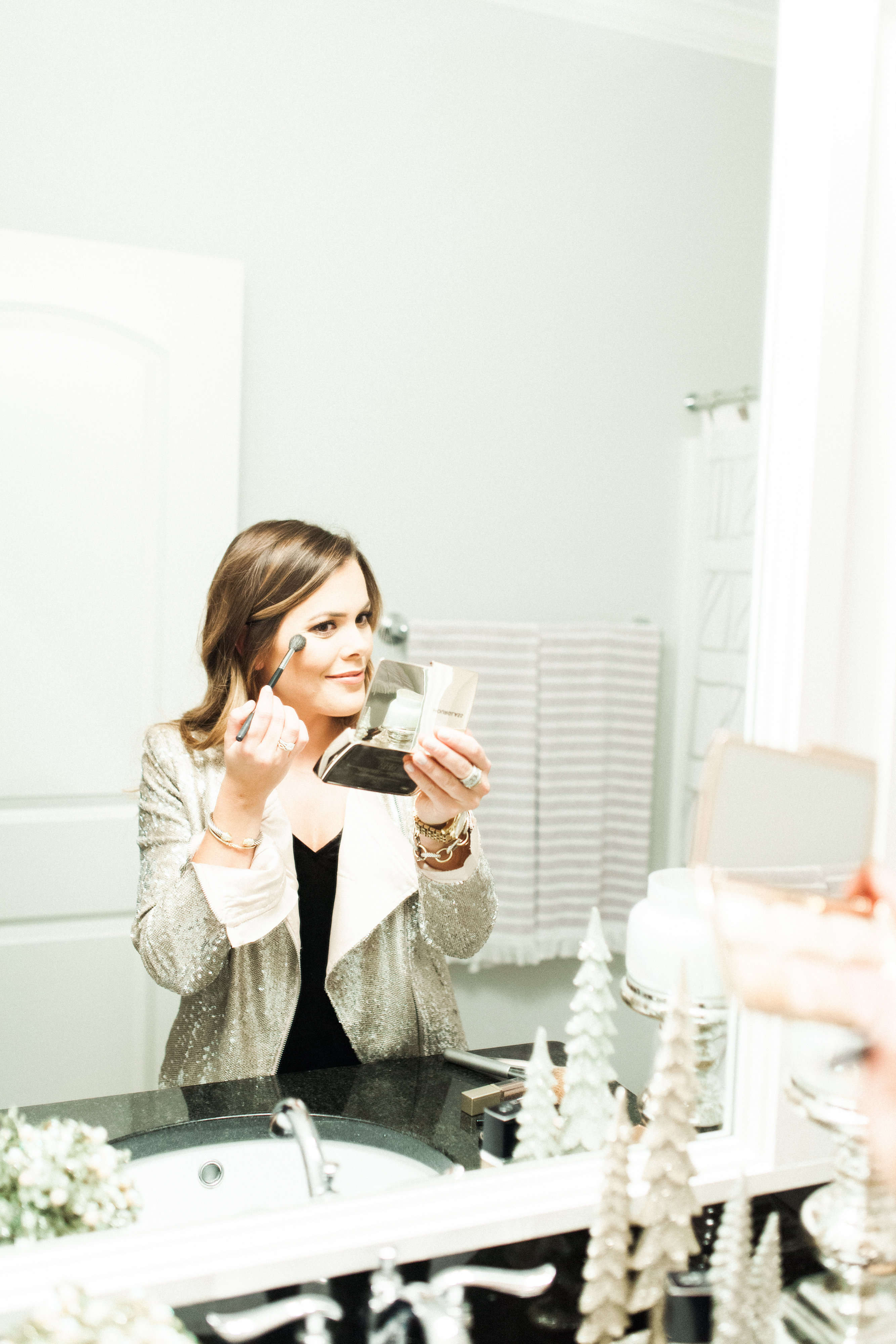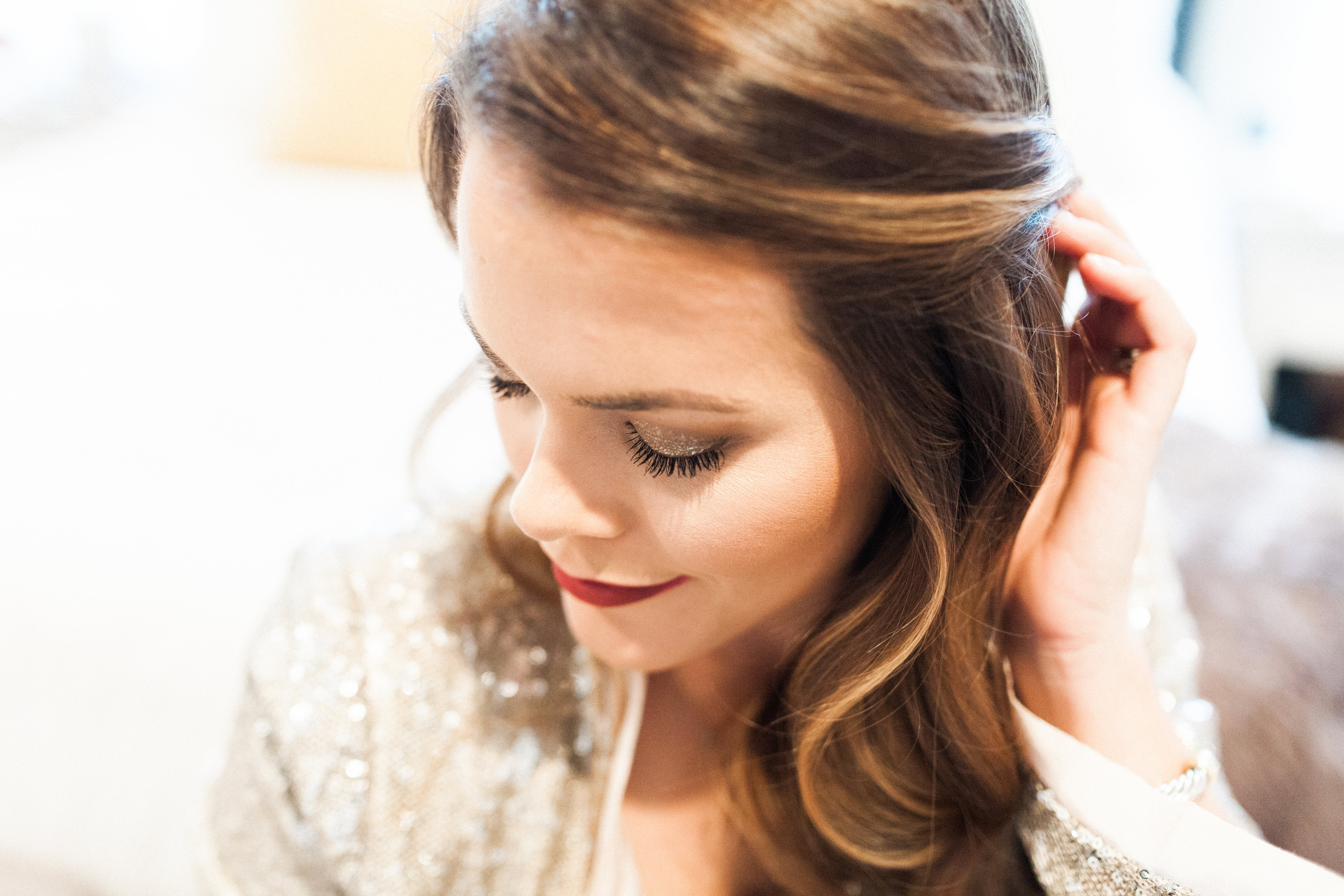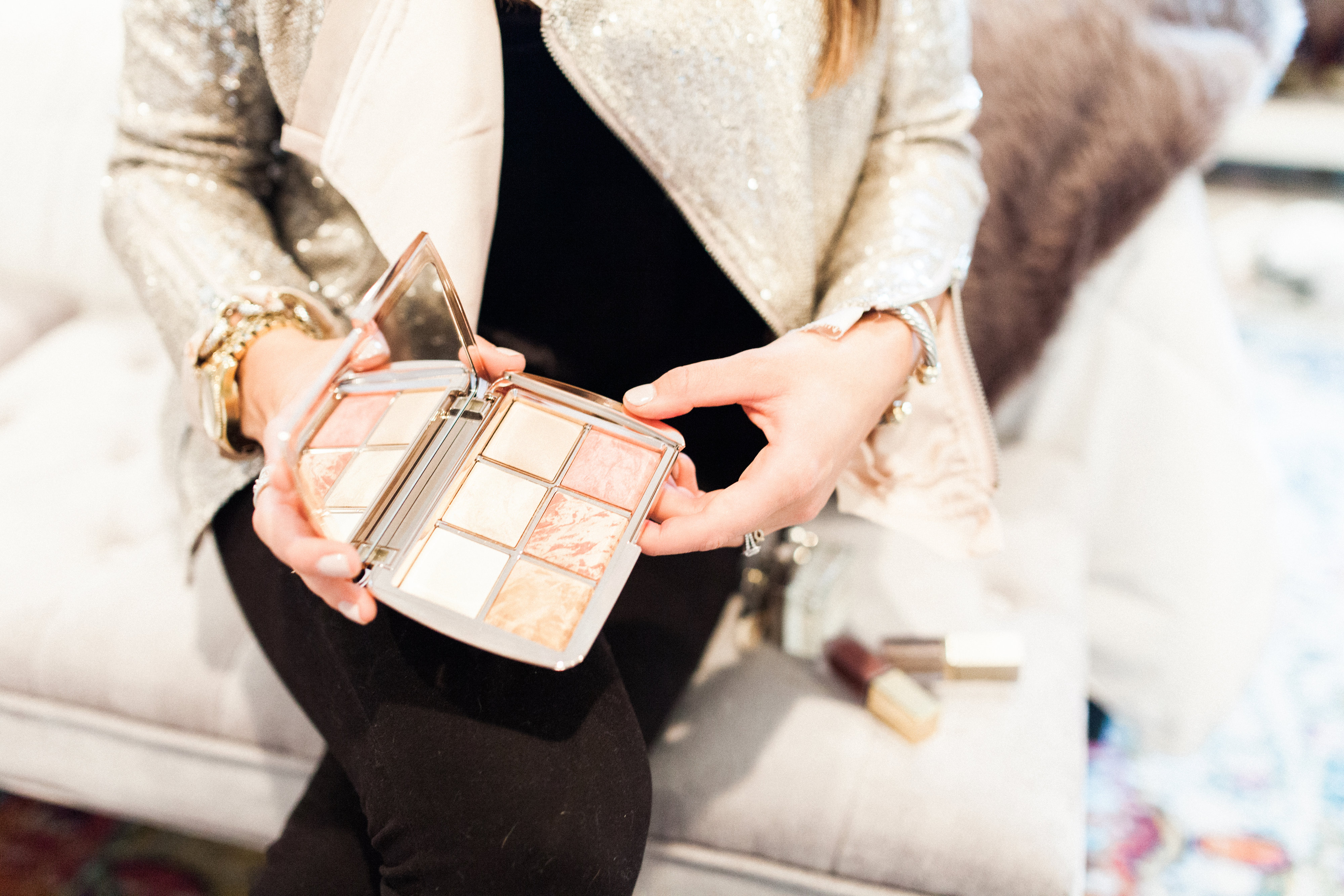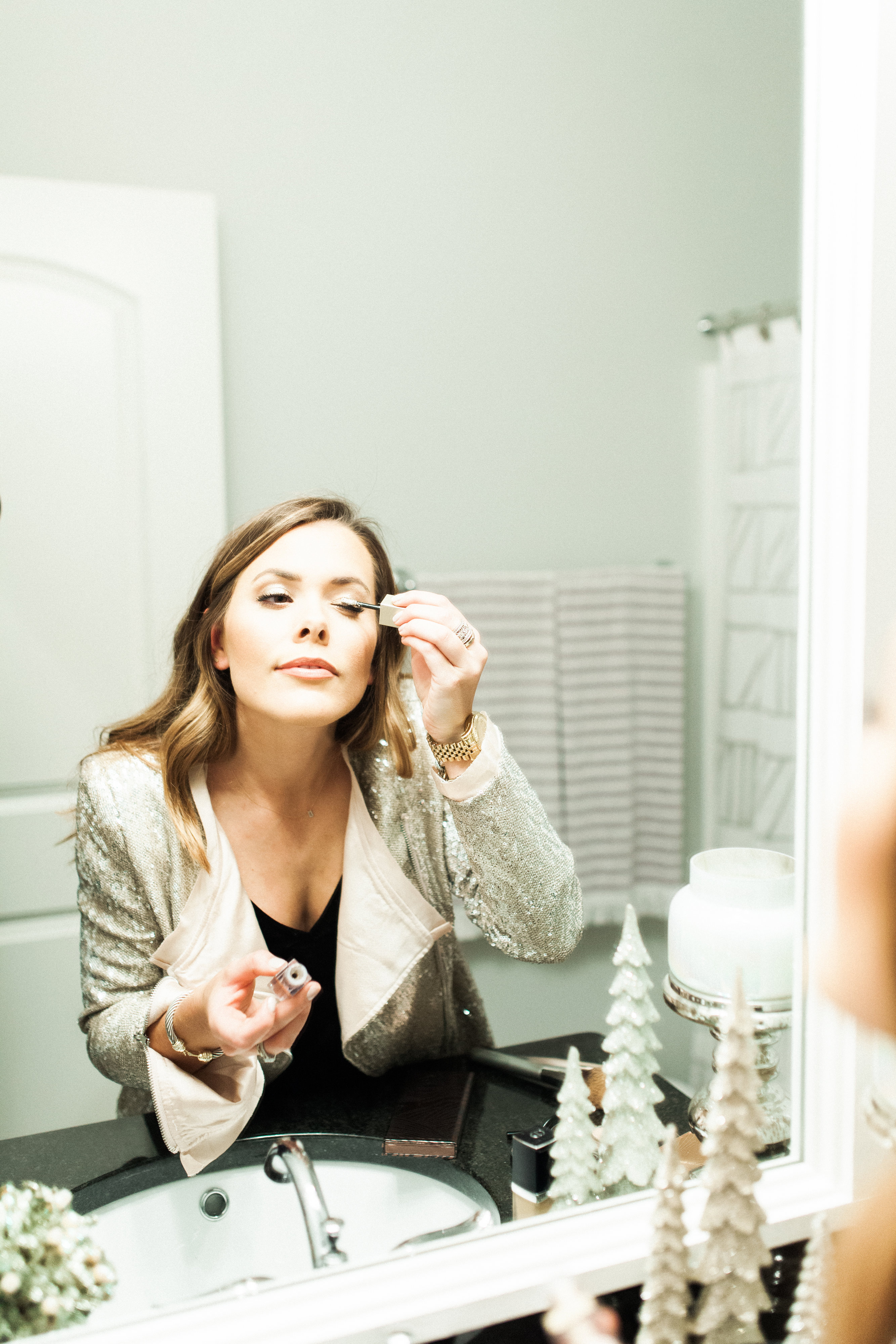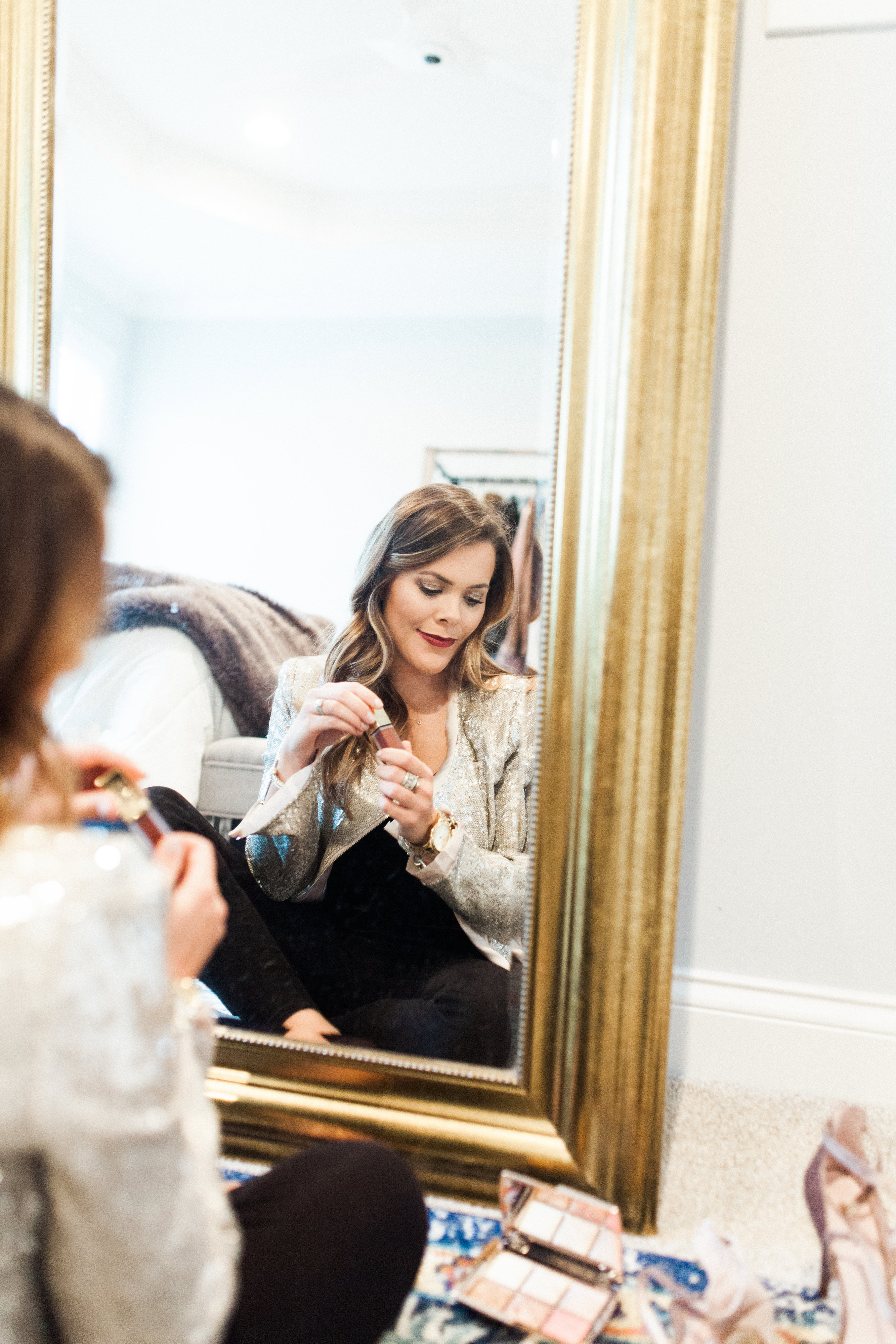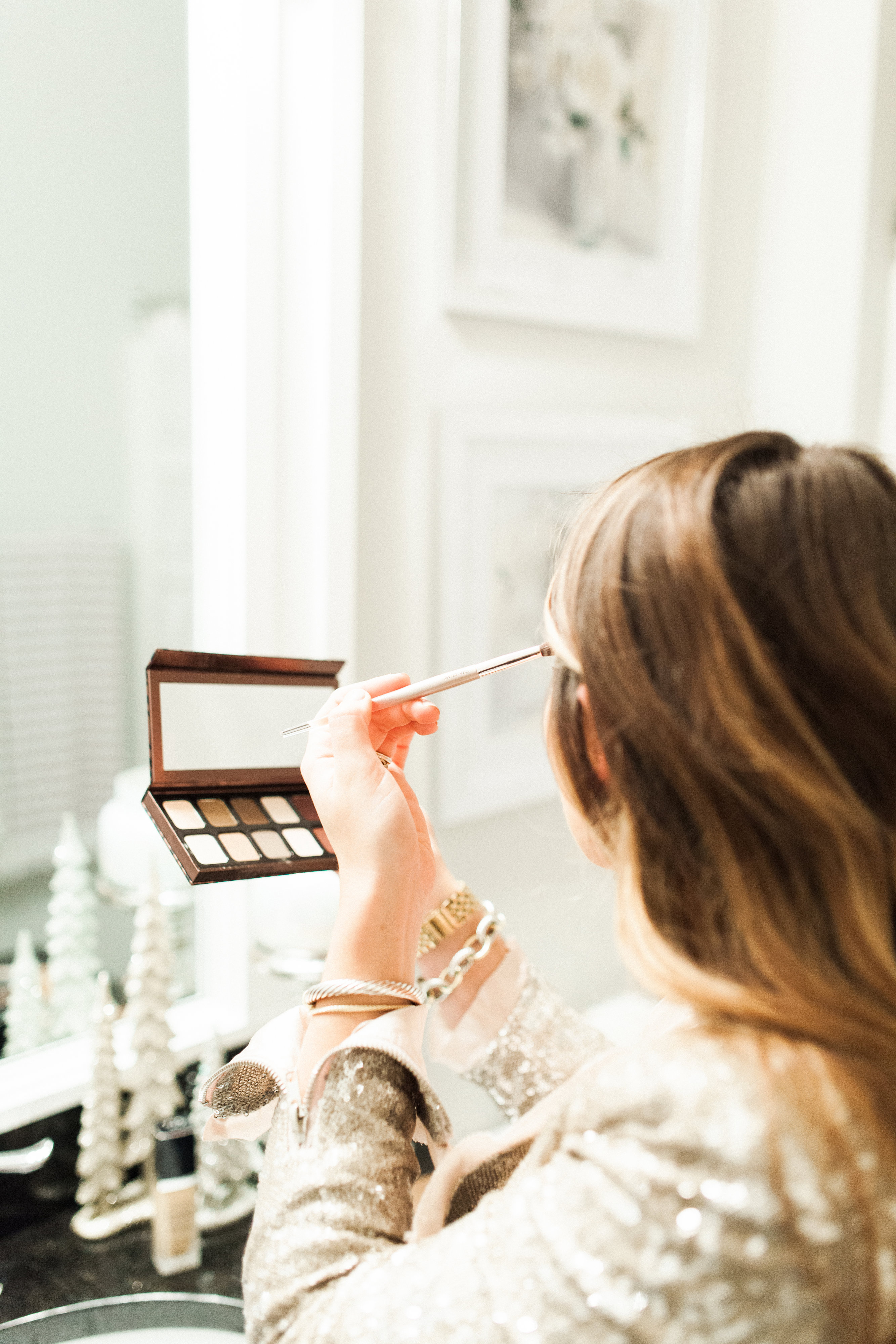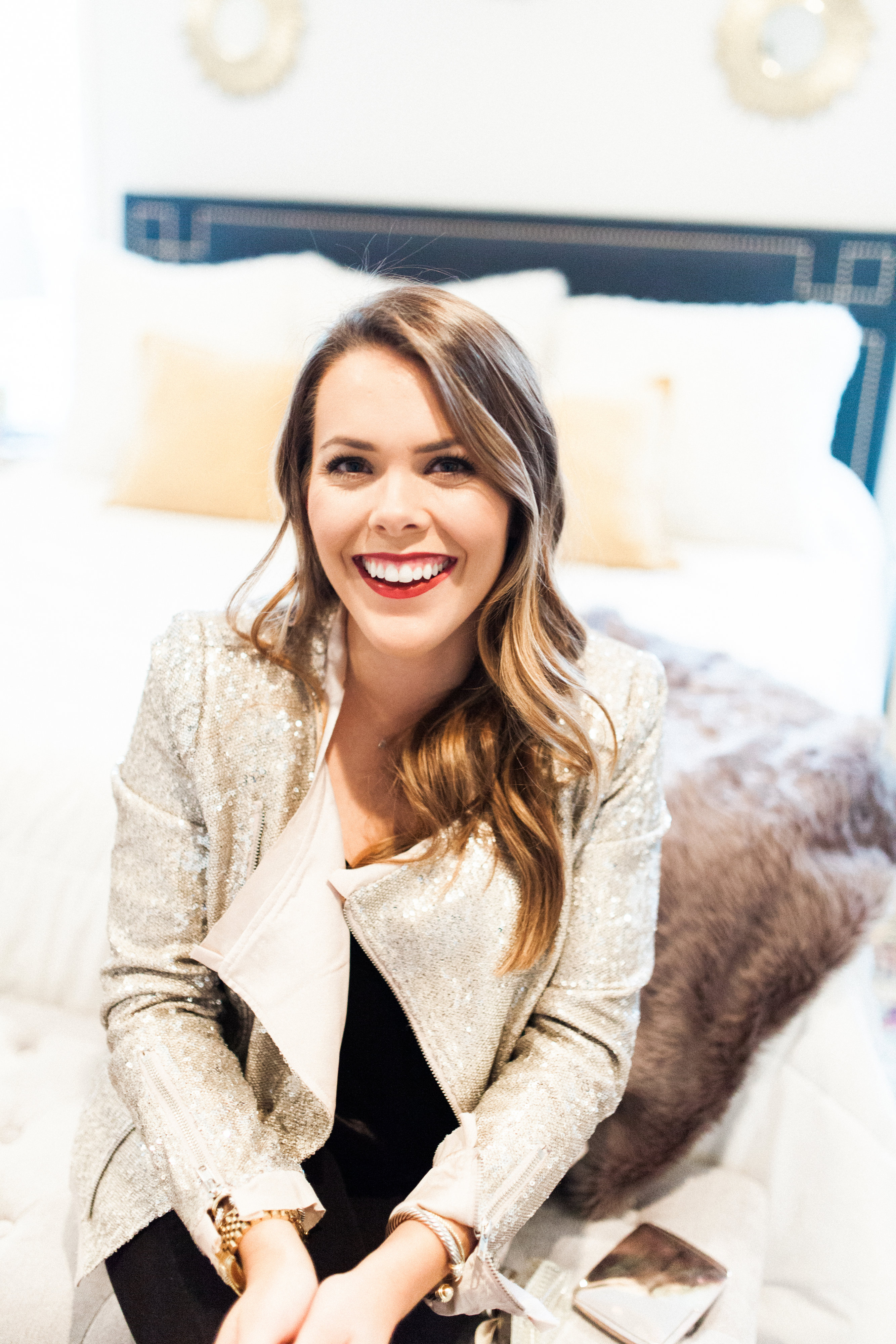 *This post was sponsored by Nordstrom. All opinions are 100% my own! Thank you for supporting the brands that make G&G possible!
Shop my holiday makeup must haves: