The denim skirt trend is back (and so is my favorite turtleneck from last year!) & it works for fall too!
Happy Tuesday y'all! It always a good feeling knowing Monday is officially over, and you're one day closer to the weekend. Especially when there is a road trip on our agenda this weekend! Any guesses on where we might be going?! Hint:: it has to do with a little Kentucky Basketball. EEK! We're heading to Chicago to cheer on our CATS and spend a few days in one of our favorite cities. We ventured there for our birthdays this June, but I would love any & all recommendations you might have for us. Our agenda is pretty open, but it will absolutely include a trip to Stan's Donuts!
In other news, I am so glad the denim skirt trend it BACK! As is my favorite turtleneck from last season. When trying to transition this skirt into fall, I thought this cozy sweater was the perfect piece to do just that! Add some OTK boots (that are on sale!) & you're good to go!
Shop this look: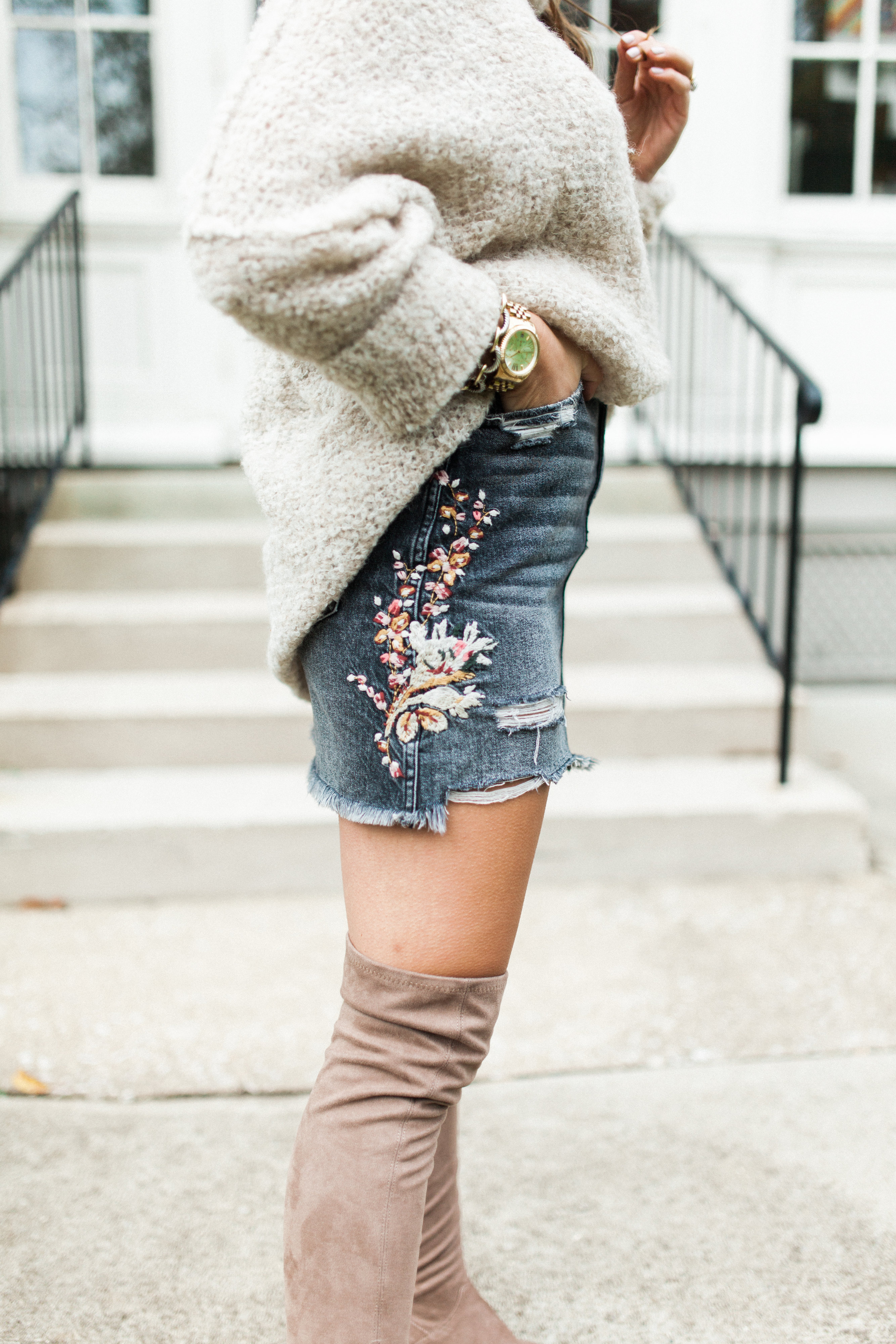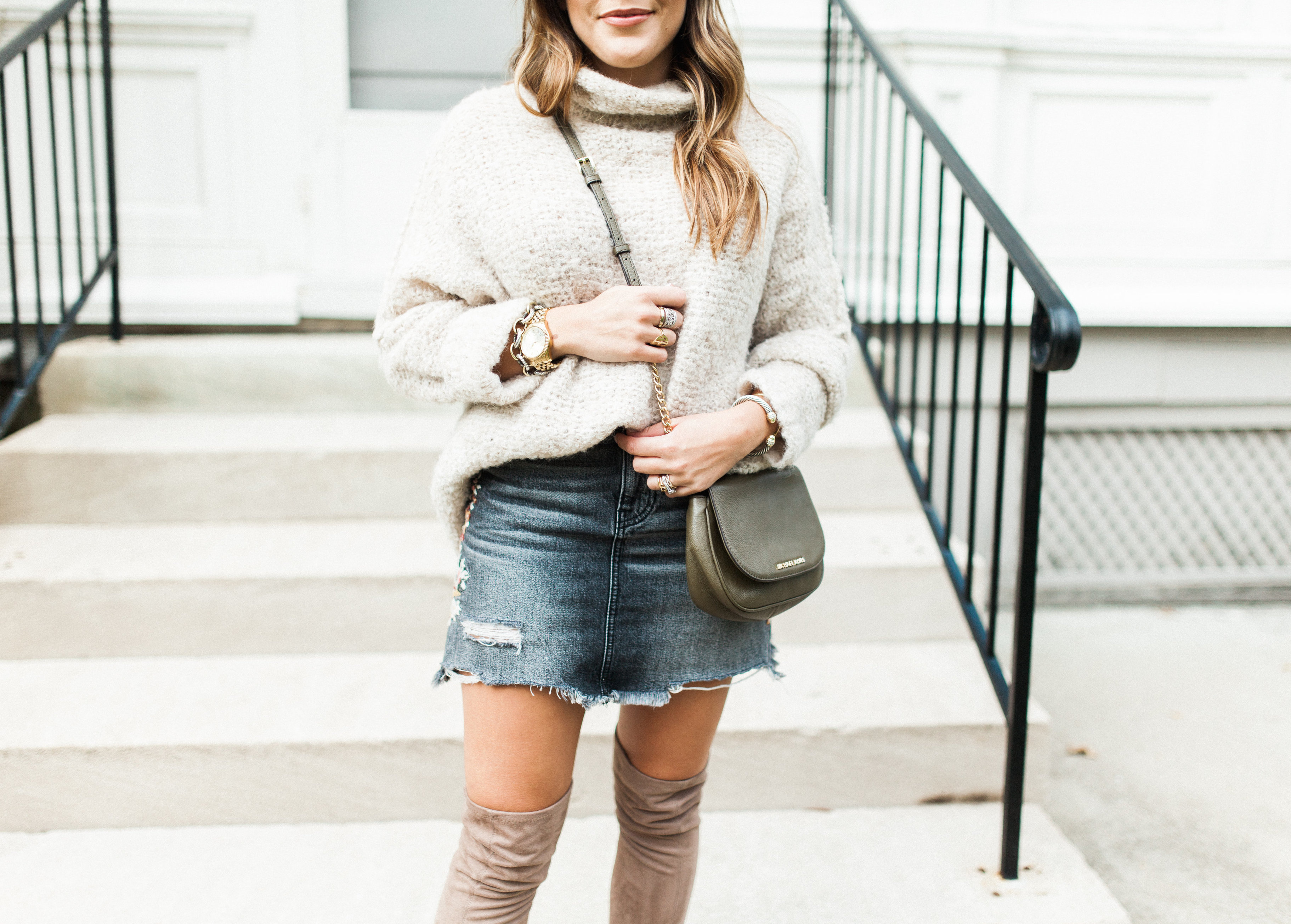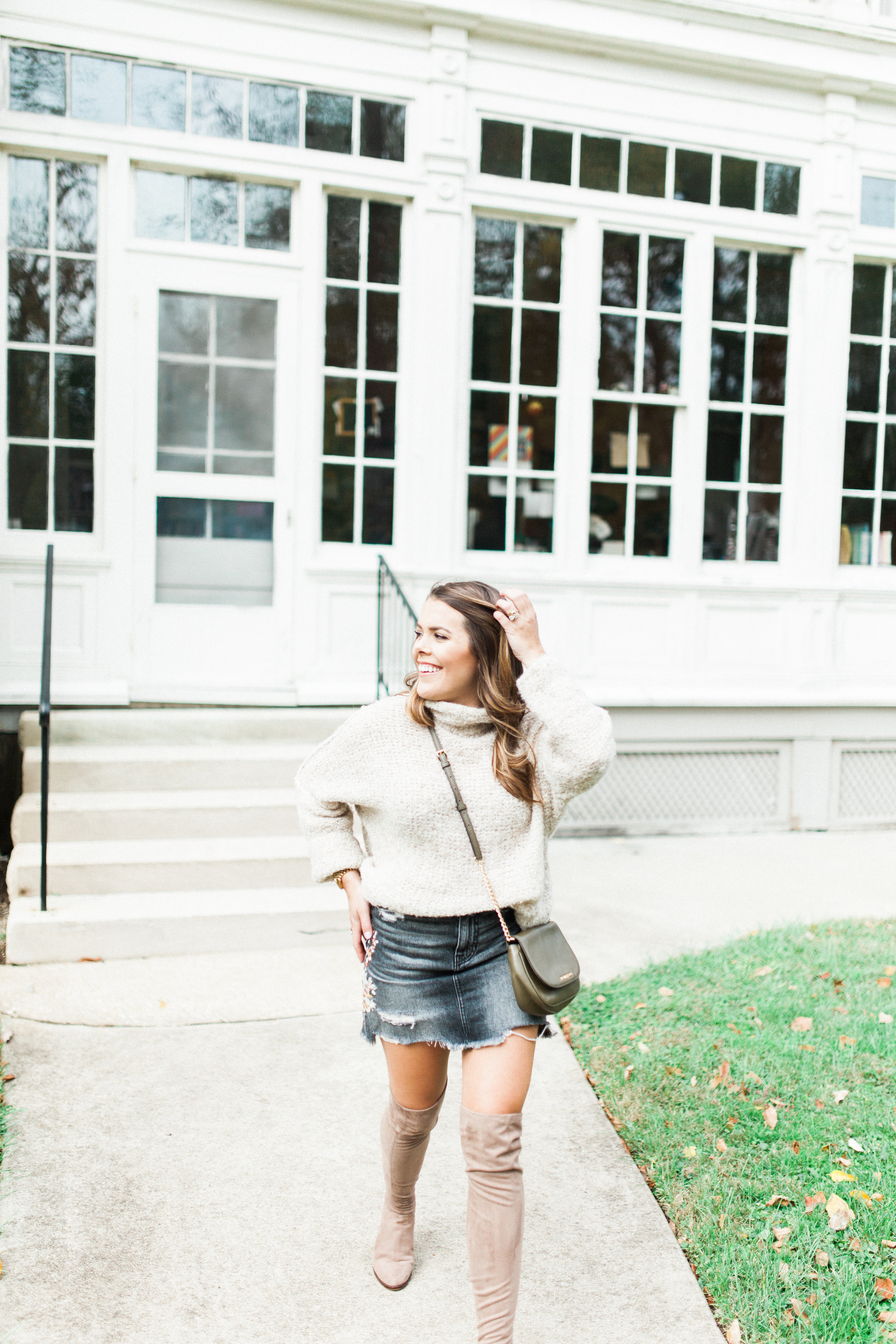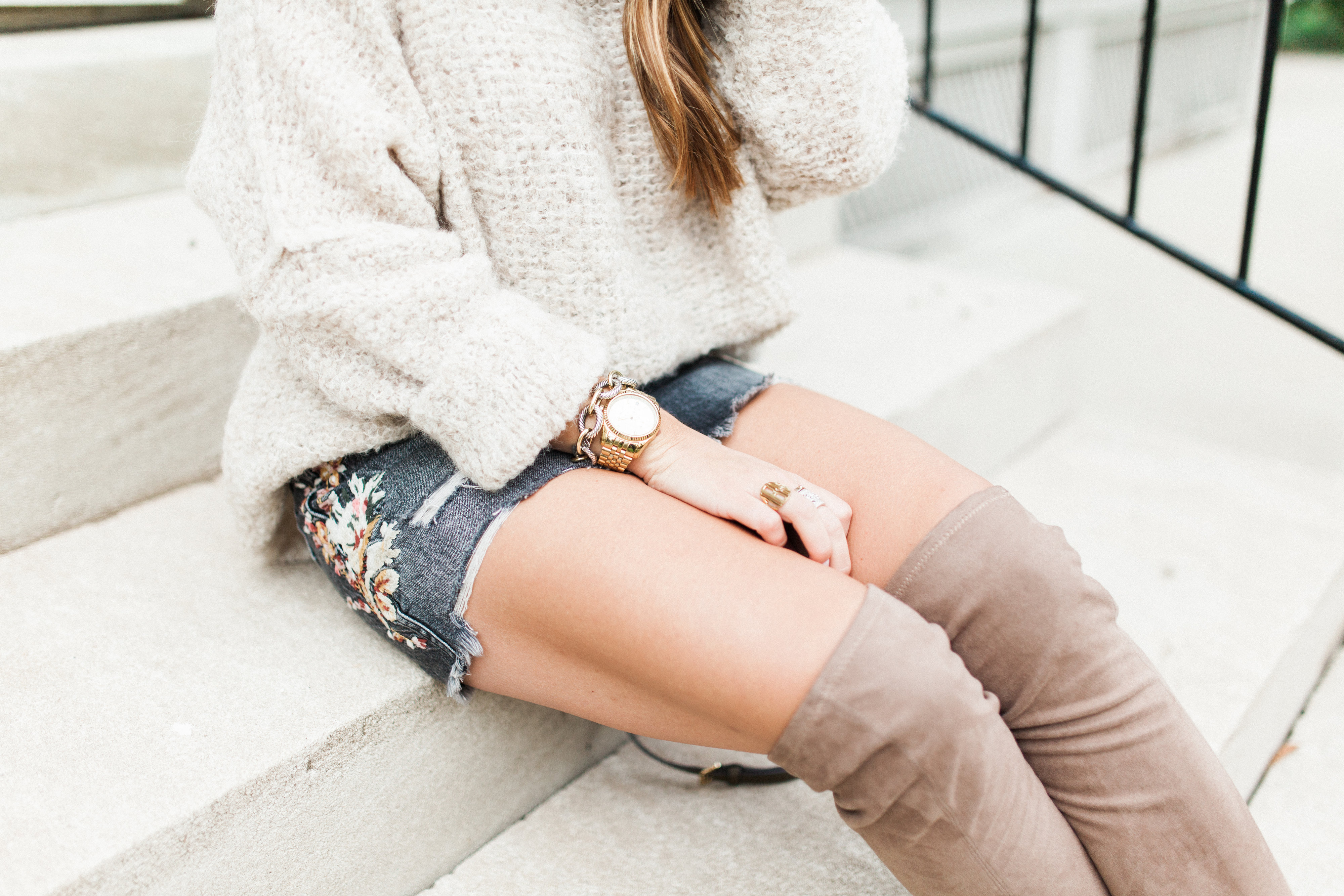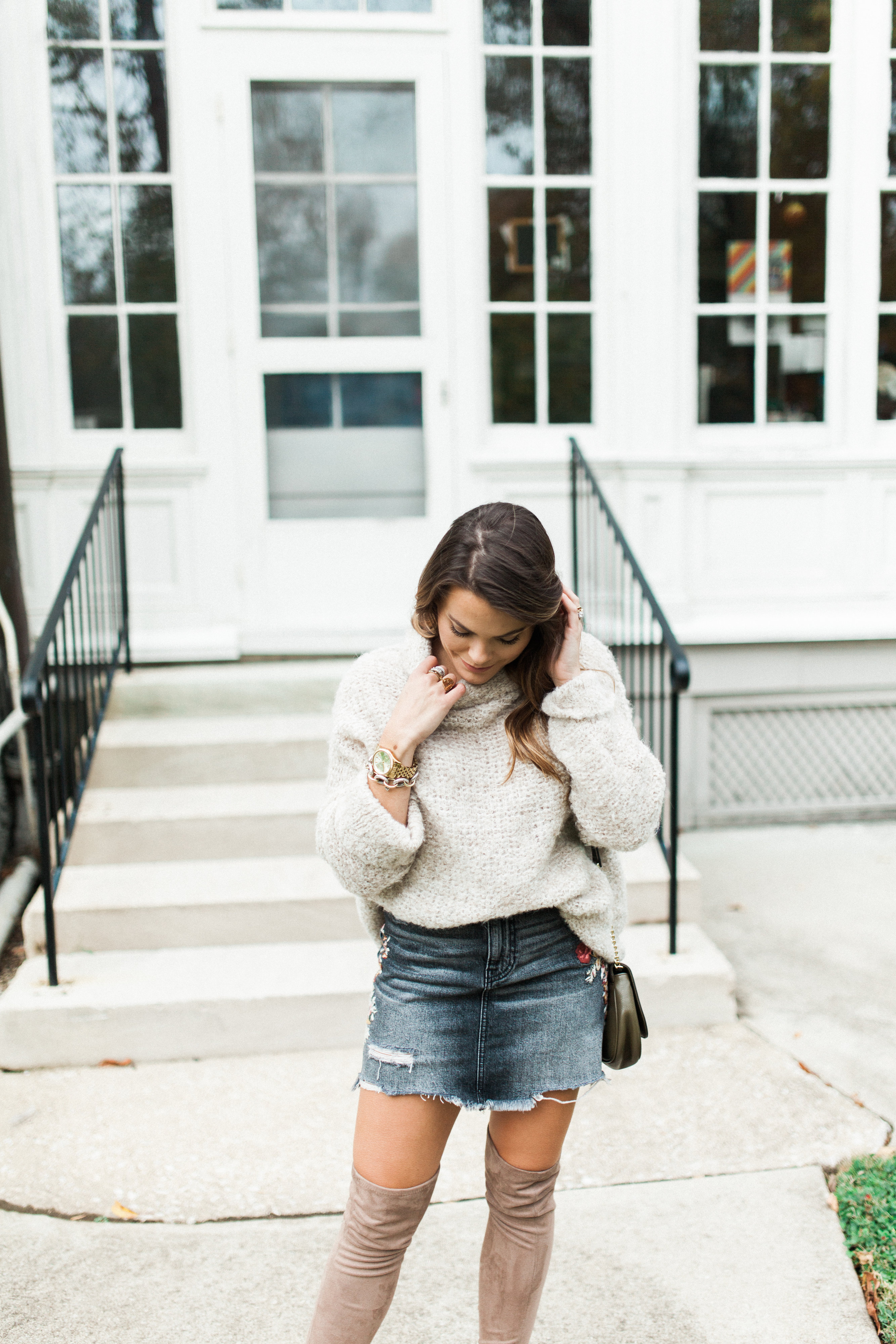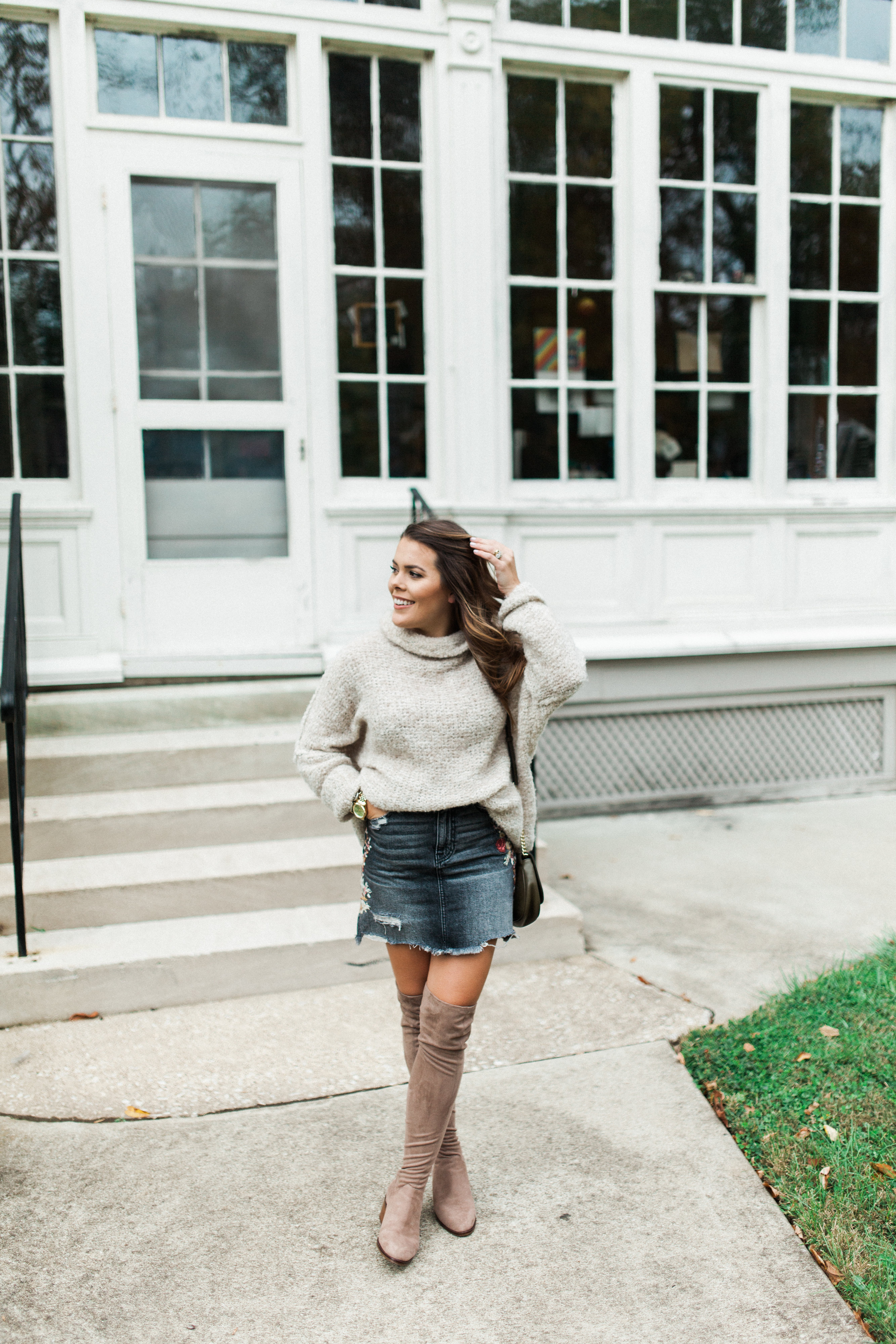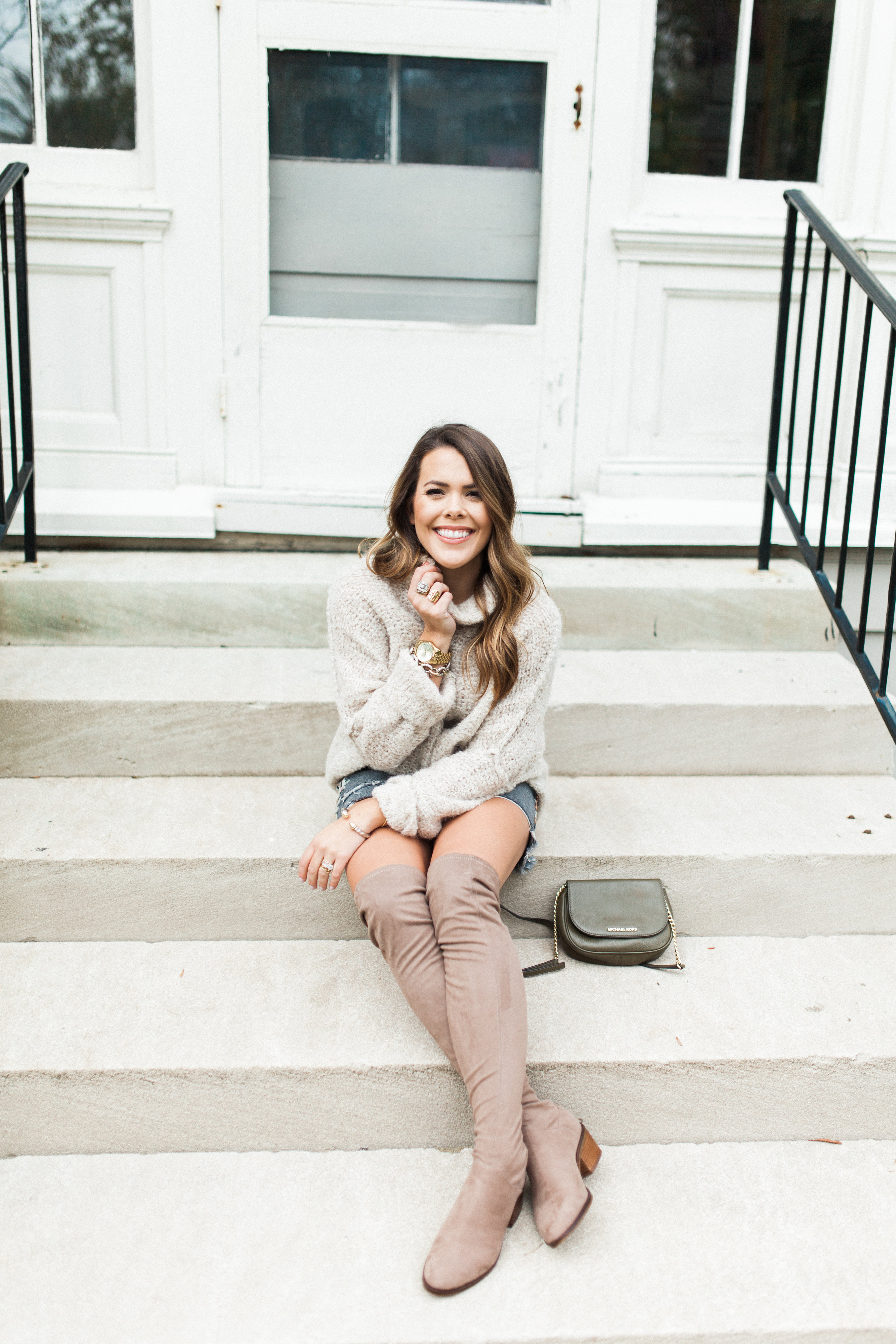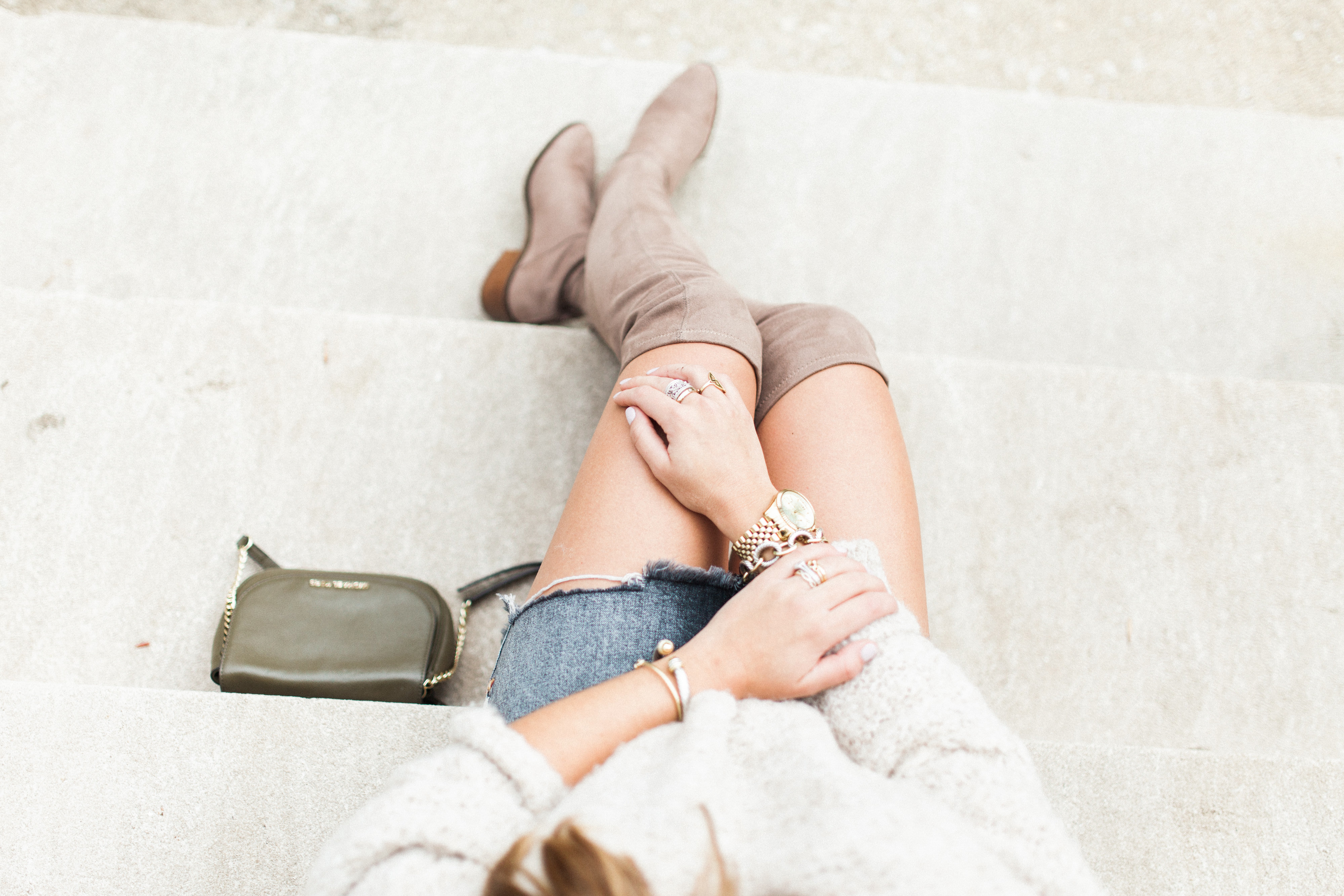 Shop this look: