Styling camo pants for winter with a cozy pink sweater & a pop of leopard!
Happy Monday y'all! I hope everyone had an amazing weekend. We took it pretty easy, spent some time with friends & watched the CATS get a BIG W Saturday! Which pretty much just made our weekend right there. Plus we tried the best new (to us) brunch spot yesterday. If you're local, you need to try it ASAP.
Let's chat about this look, shall we?! I had actually intended on having another post up for y'all today, but I can't decide the approach I want to take with it– I'm indecisive to say the least– so until then, I am sharing this cozy sweater & camo combo. I loved this camo pant combo from the fall, but I almost forgot I had these britches in my closet until a few weeks ago. To switch it up a bit, I knew I wanted to pair the neutral print with a pop of color for winter. This sweater is SO cozy btw! I have worn it on so many occasions, and I'm finally getting around to sharing it here.
How would y'all style camo pants for winter?!
Shop this look: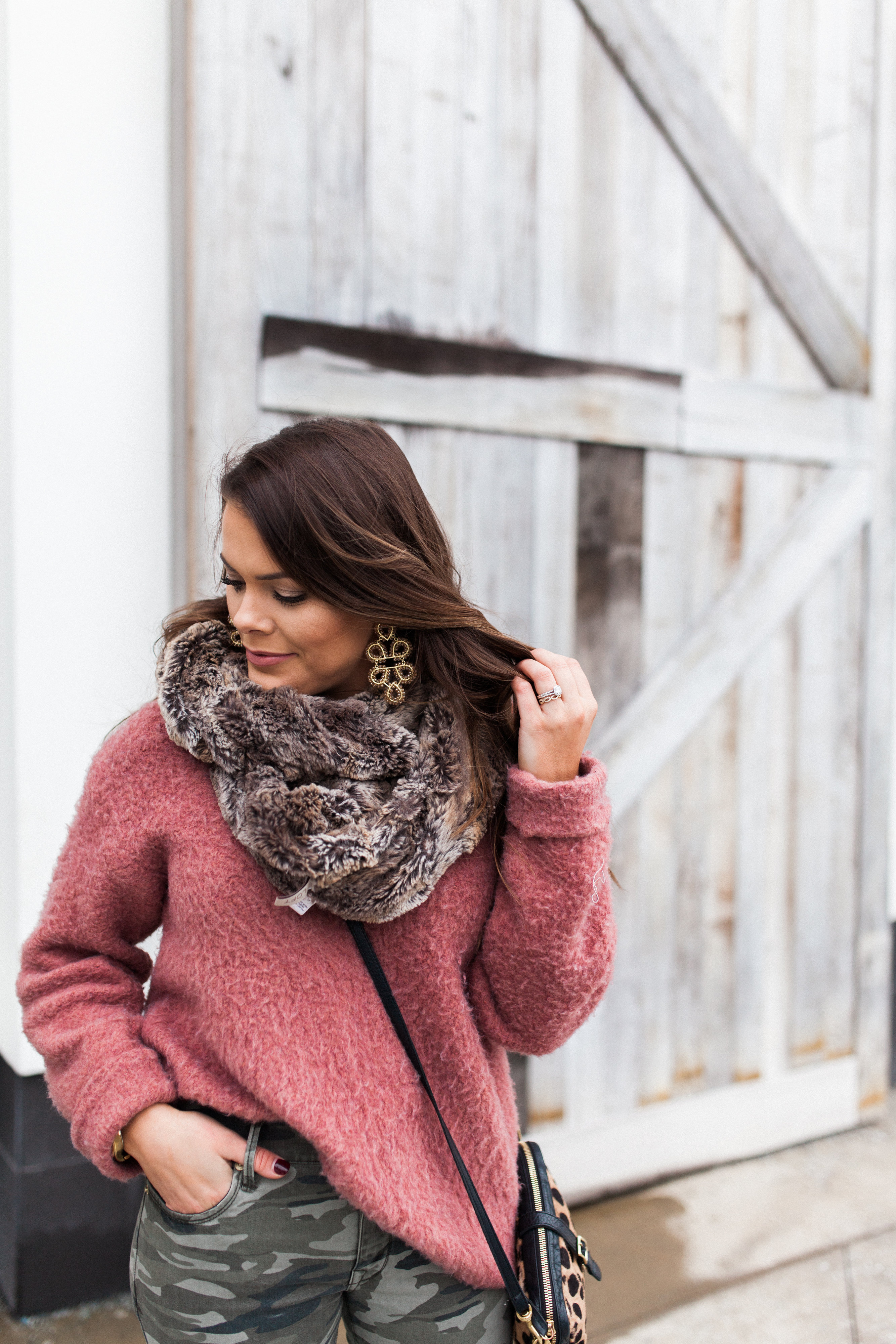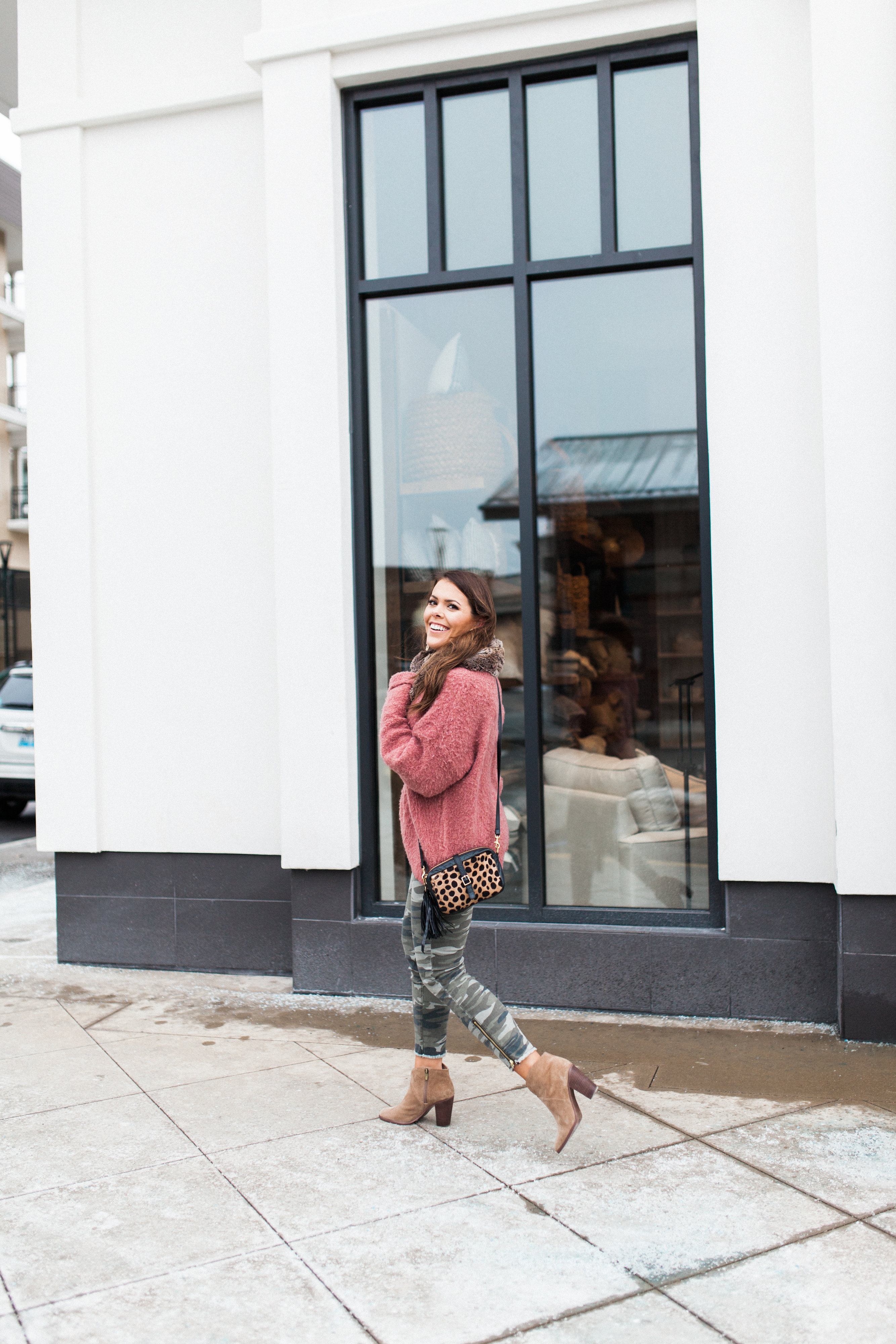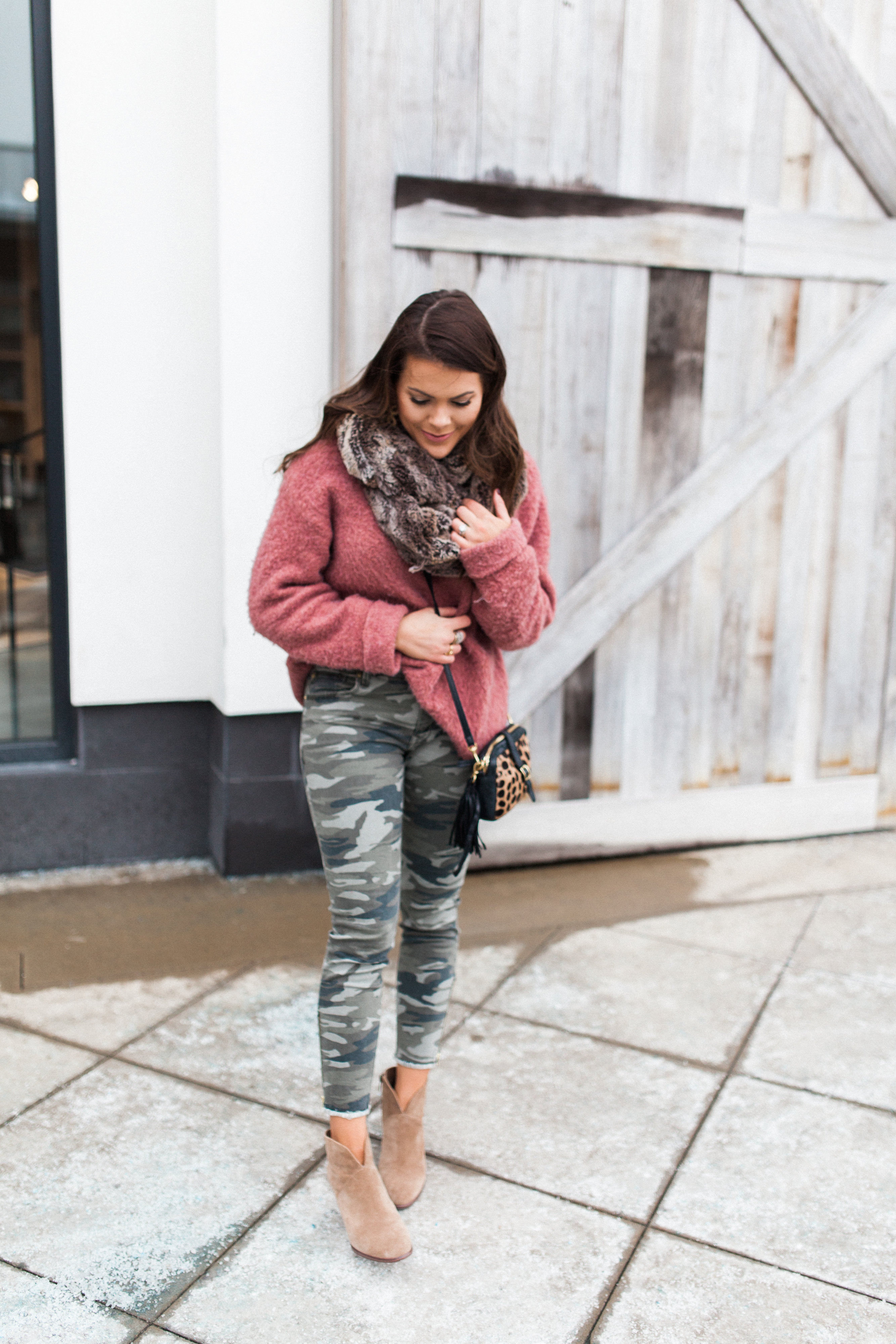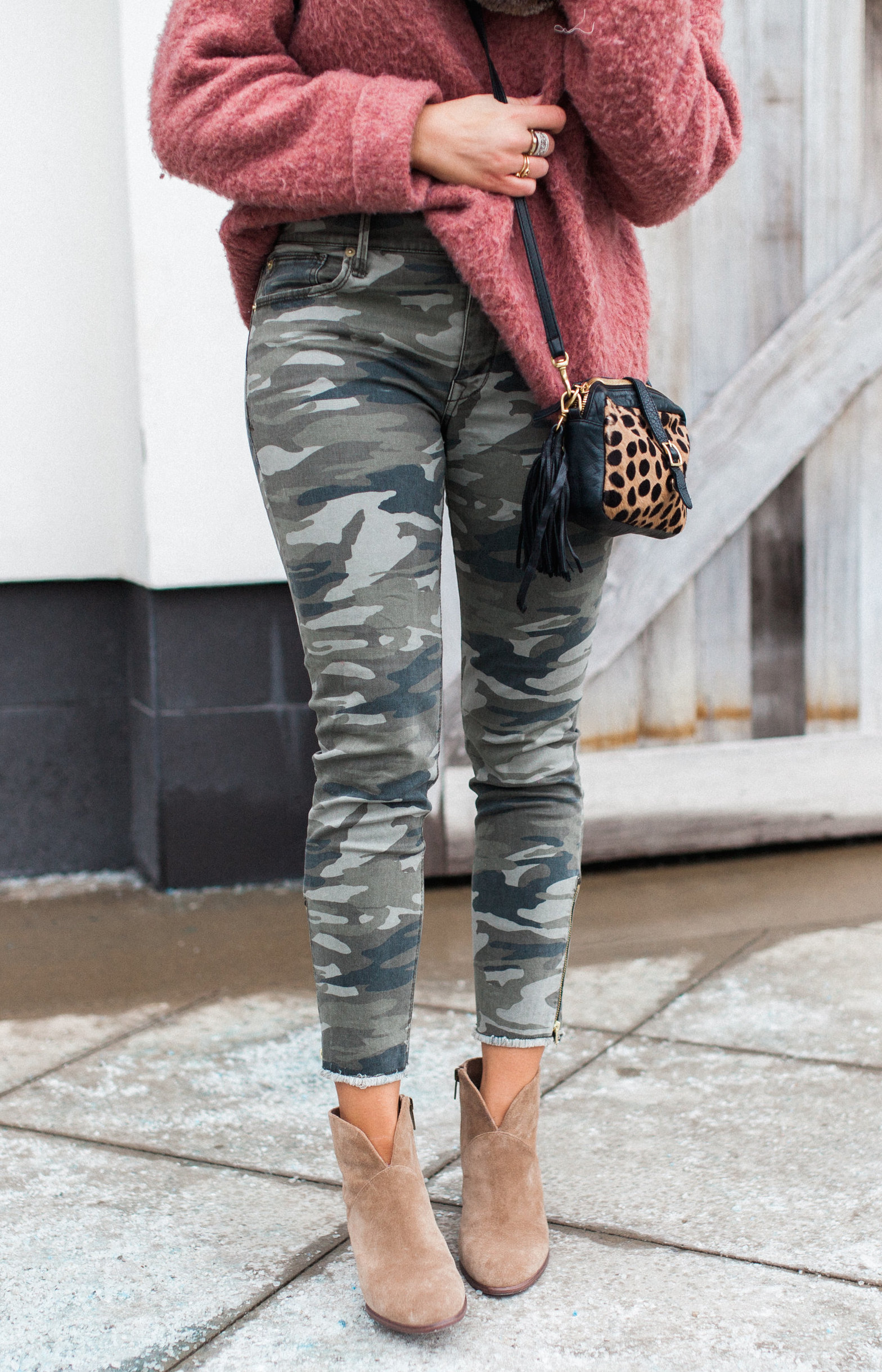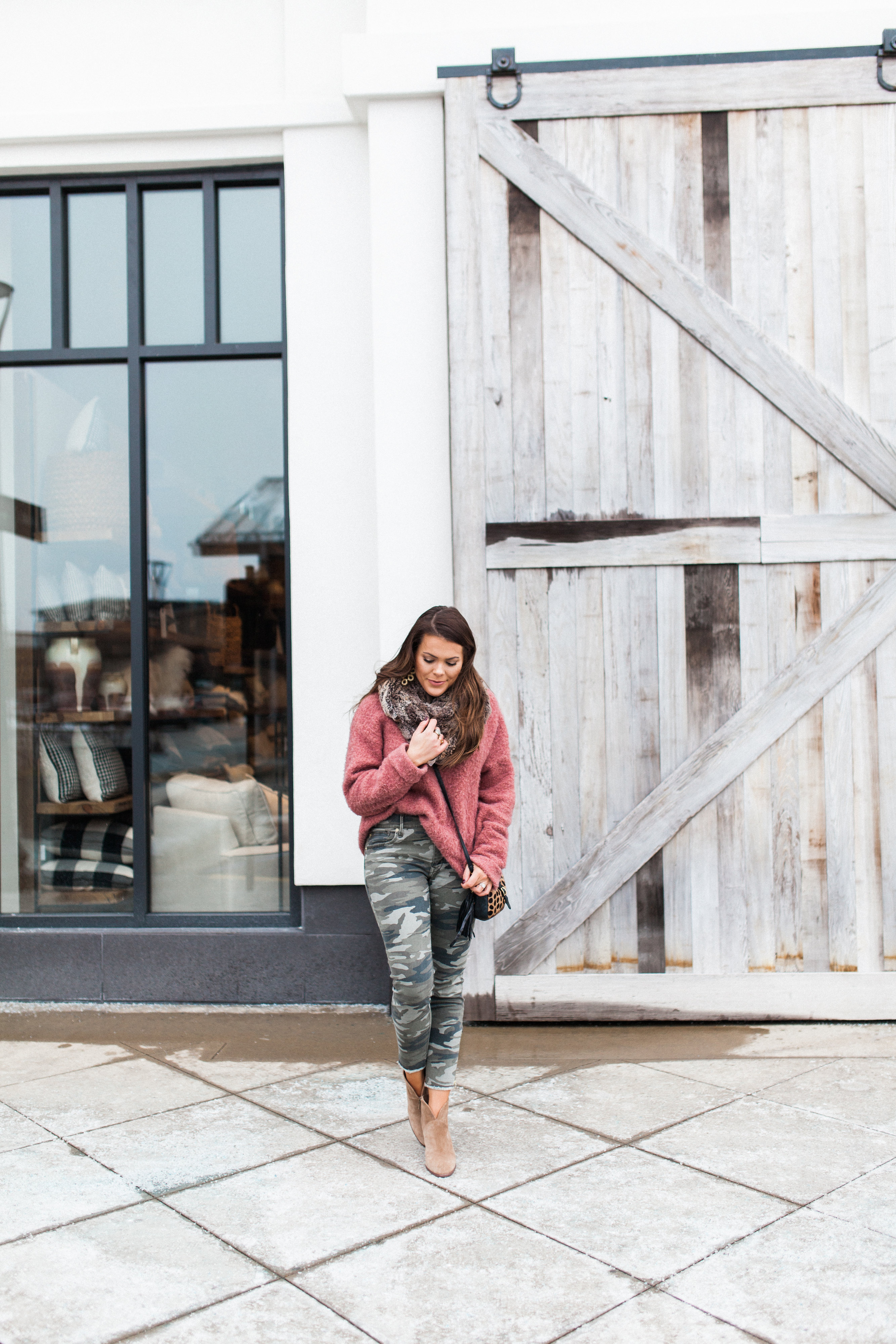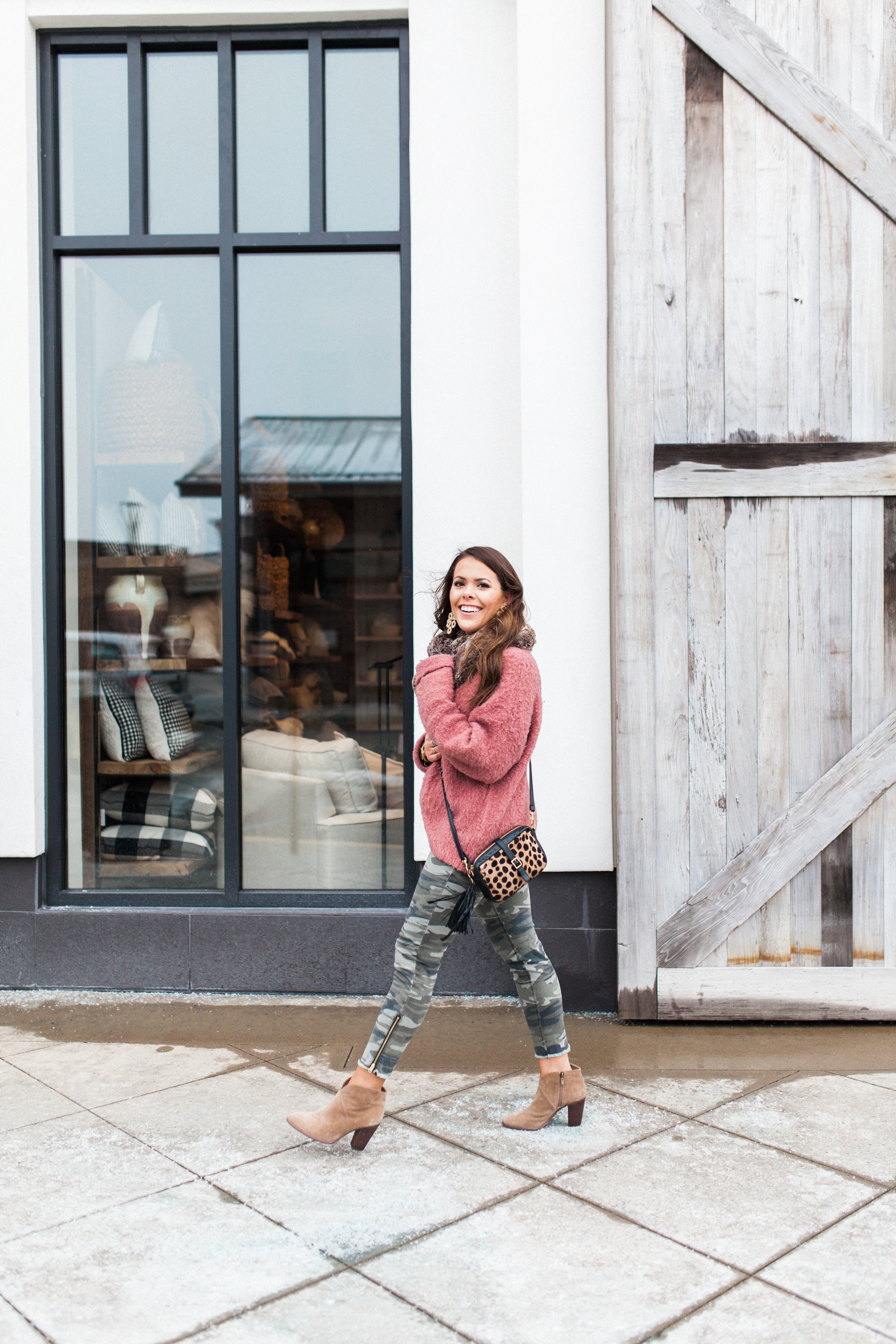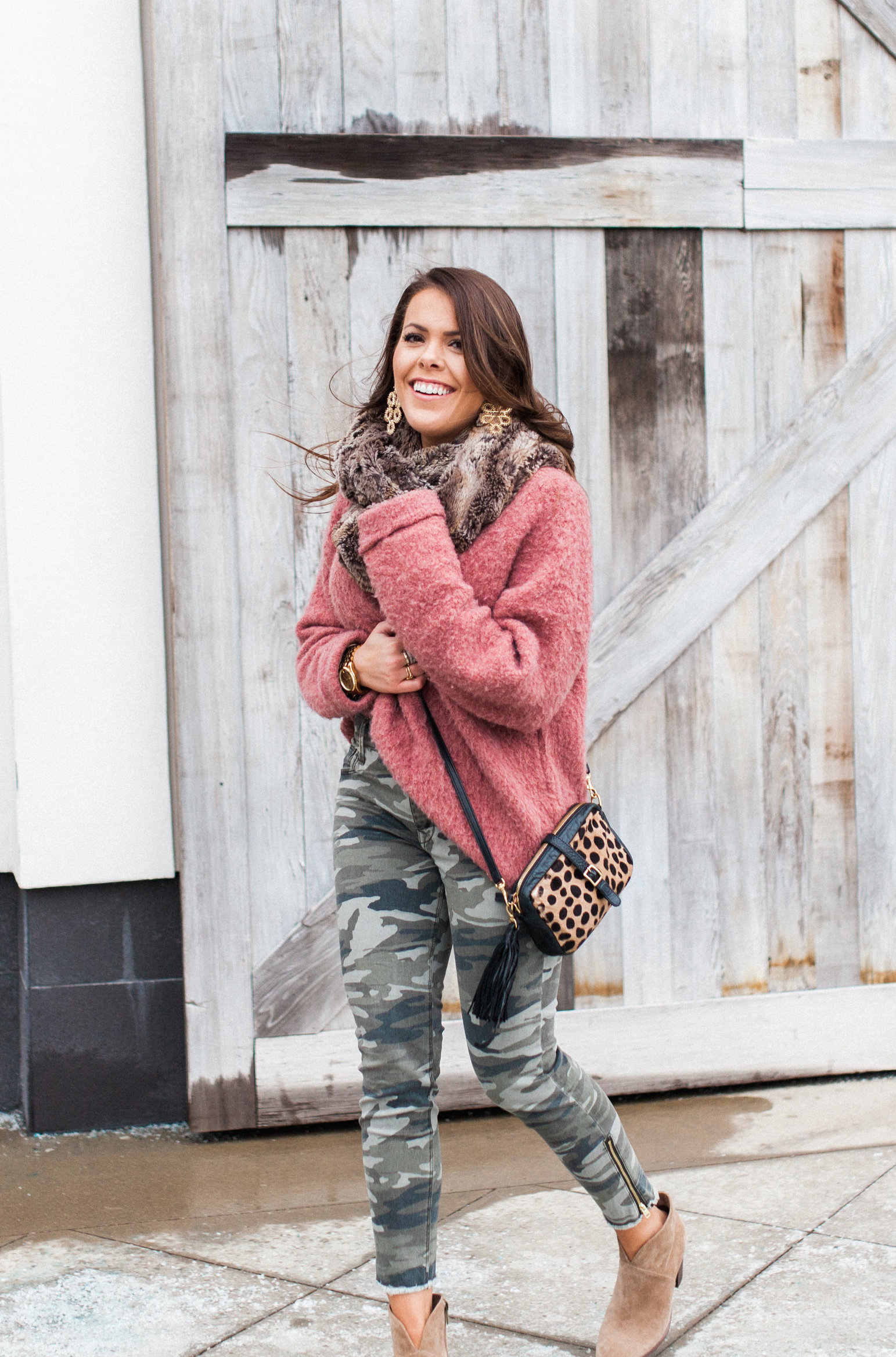 Shop this look: