A little sparkle & pop of leopard go a long way in these winter outfit ideas!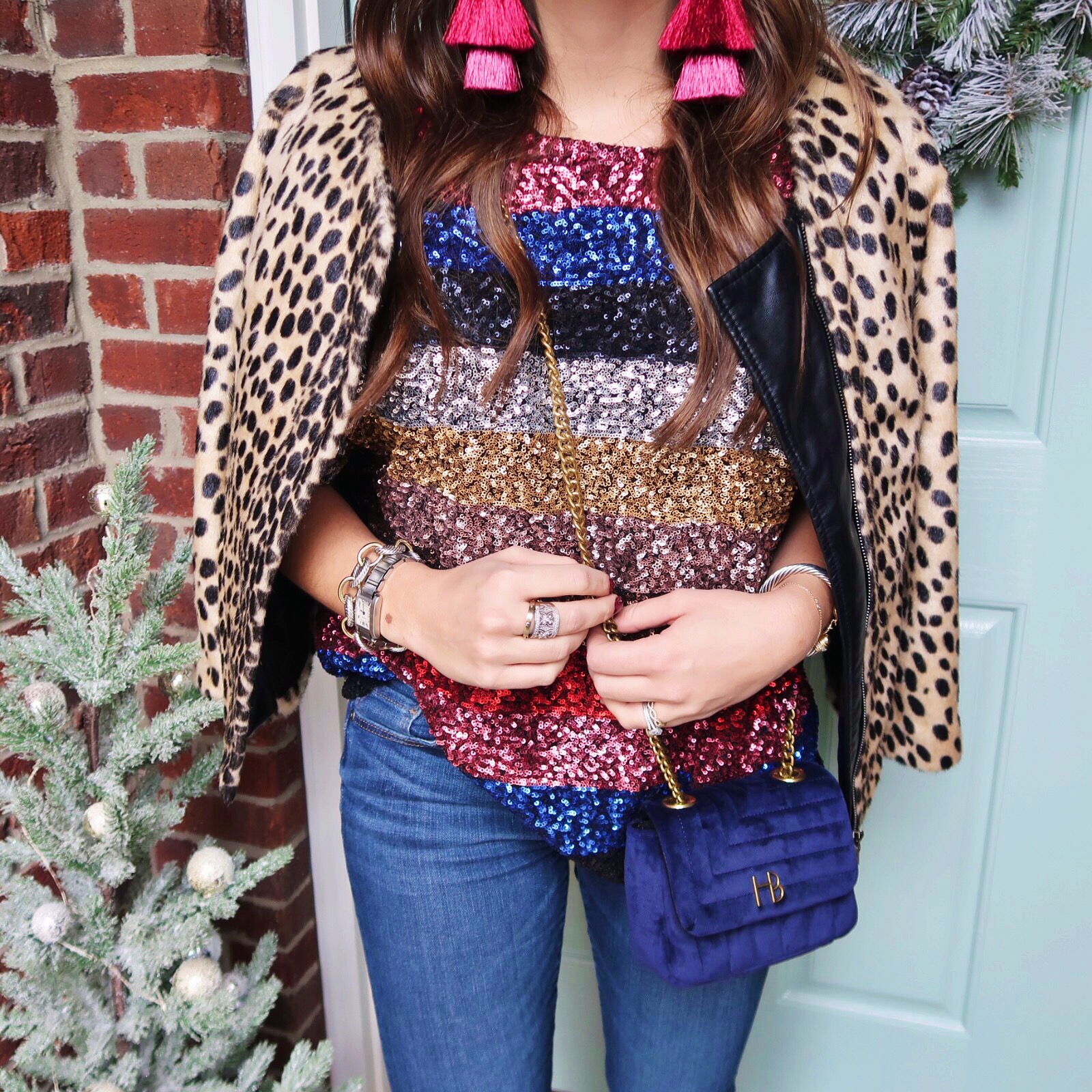 Happy Friday y'all! I hope everyone had an amazing week! Albeit a short one, I am ready to see the weekend. Maybe we'll finally find a time to take down all of our Christmas decorations… Yep, we're those people. Honestly I've just been in no rush, and I hate how bare the house feels once everything is down. Anyone else with me?! Plus we went a little overboard on decorations this year and it's going to take foreverrrrr to get everything down & packed up. Wish us luck 😉
It has been a minute since I've shared an Instagram Roundup, since late summer to be exact! Better late than never, right? So that's what we're working with today, an Instagram roundup of my recent #ootds that I love so much!
Have a great weekend y'all!