Happy Thursday y'all! I am so excited for today's post because it is all about beauty! I have teamed up with Nordstrom to share my spring beauty must haves with y'all! Keep reading to find out more 😊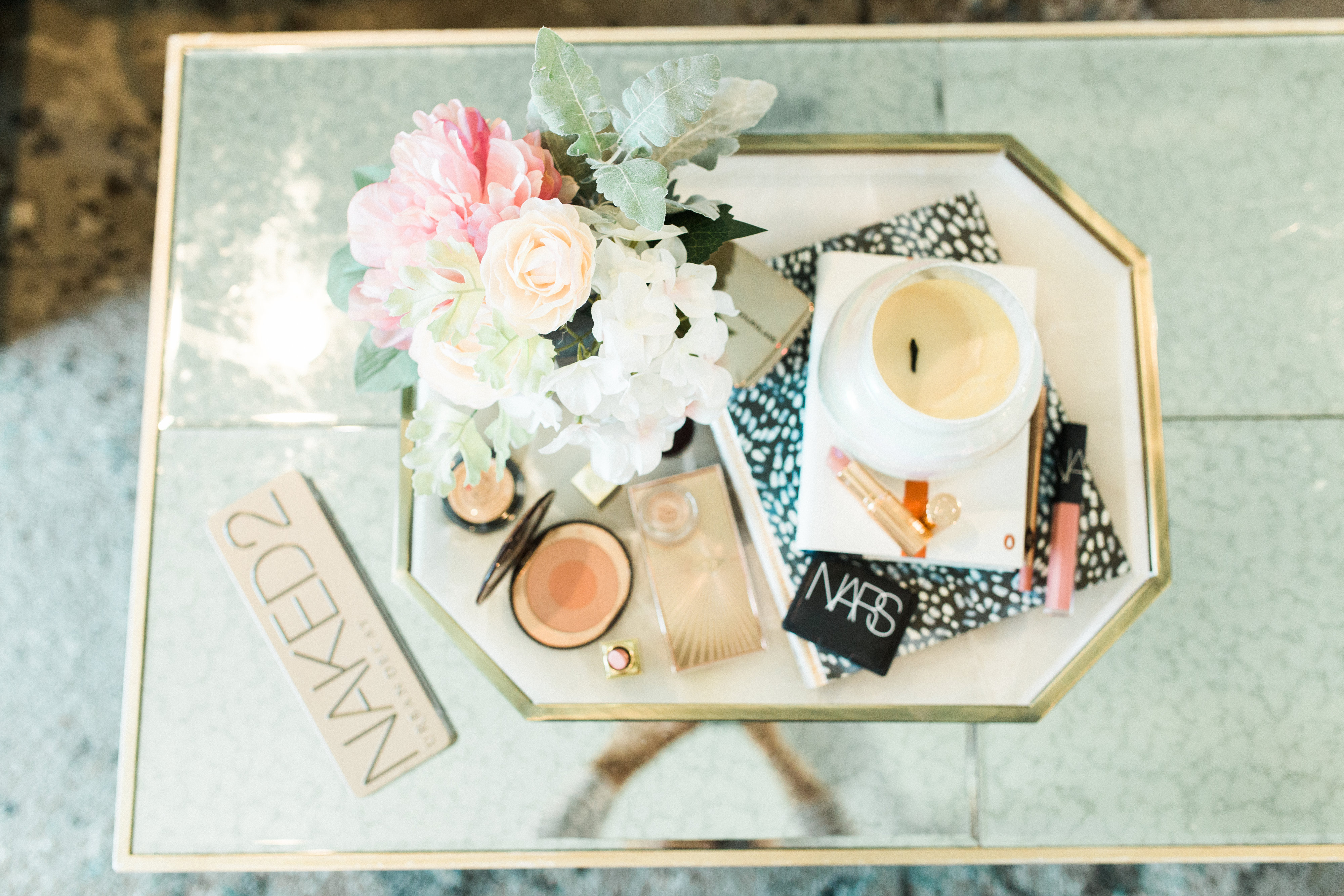 Naked 2 Palette / Laura Geller Highlighter in 'Gilded Honey' / Charlotte Tilbury Blush in 'First Love' / Hourglass Ambient Lighting Bronzer / NARS Blush in 'Sin' / Tom Ford Lipstick in 'Blush Nude' / Charlotte Tilbury Face Sculpt & Highlight Palette / Charlotte Tilbury Cream Eyeshadow in 'Jean' / NARS Lipgloss in 'Chelsea Girls' / Charlotte Tilbury Lipstick in 'Kim K.W.' / Charlotte Tilbury Lipliner in 'Pillow Talk'
Okay y'all, so above are all of the products I am crushing on for spring! You can find all of them at Nordstrom. They really are a one stop shop for all things beauty. But a quick rundown of my spring beauty must haves– a versatile eyeshadow palette, a bronzy glow, a fresh blush color and the perfect nude lip!
First up, a must have for me is a versatile eyeshadow palette. One of my favorites is my Naked 2 Palette by Urban Decay! I have had this palette for years, and it is a great go to for an everyday look or something a little more smokey for a night out. You cannot go wrong with any of the Naked Palettes really. I also love popping a little Charlotte Tilbury Cream Eyeshadow in Jean on my lid for those everyday looks!
A bronzey glow is a must for me this summer. I have tried a lot of bronzers and highlights, and I have found two of the best options to share with y'all today. Hands down my favorite bronzer (EVER) is the Hourglass Ambient Lighting Bronzer in Luminous Bronze Light, say that 5 times fast. This bronzer carries me through the winter months and summer months. It has just the slightest shimmer, but it is almost undetectable on the skin. The bronze it gives to your skin is just so good.  For a highlighter, Laura Geller's Highlighter in Gilded Honey is amazing. It is the prettiest gold color. If a gold highlight doesn't work on your skin, they have 3 other colors to choose from. I haven't tried any of the other colors, but the formula is amazing.
If you have light to medium skin tone then the Charlotte Tilbury Face Sculpt & Highlight Palette is so good y'all. The sculpt powder gives you such a natural warmth to the face if you're using it as an all over bronzer. It is also a really nice contour powder, although I reach for it more to bronze up the face. The highlight in this palette is so pretty & natural! It is definitely worth the money.
Next up, blush! Blush might be my favorite beauty product to buy. For me, blush makes or breaks a look. Two of my favorites for spring: Charlotte Tilbury Blush in 'First Love' & NARS Blush in 'Sin'. First Love is seriously the best blush for any look- day or night. It adds the prettiest natural flush to your cheeks. But I will say, this color might not work with medium deep+ skin tones. Good thing is all of Charlotte Tilbury's blushes are amazing so you really can't go wrong. If you have a medium + skin tone, then NARS Blush in Sin is for you. This color looks a little intimidating in the pan, but it gives you the prettiest look. I can't even do it justice, you'll just have to try it & see for yourself 😉
Last, but certainly not least, the perfect nude lip combination is a spring beauty MUST. My trio of go to products  is Charlotte Tilbury Lip Liner in 'Pillow Talk' followed by Charlotte Tilbury Lipstick in 'Kim K.W.' and topped with NARS Lipgloss in 'Chelsea Girls'. This combo never lets me down, and had I discovered it sooner I would have definitely worn this combo on our wedding day. Tom Ford's Lipstick in 'Blush Nude' is another amazing option, but it is a splurge for sure. These shades work best for my skin tone, and probably won't work for everyone, but a nude lip is a spring must for me!
Shop More Palettes Favorites from Nordstrom: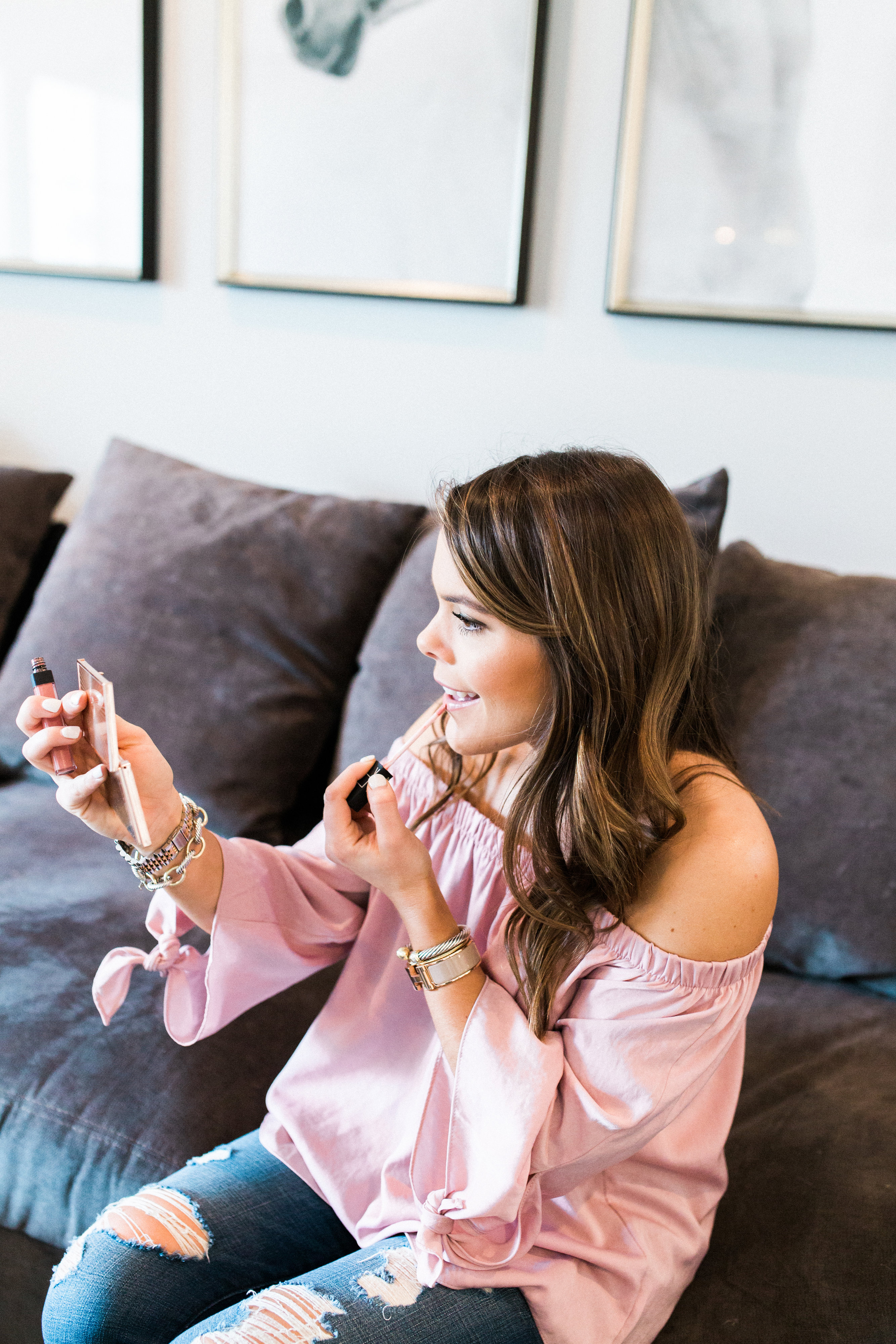 Off the Shoulder Top (ON SALE!) / Distressed Jeans / Michael Kors Watch / David Yurman Cuff / David Yurman Petite Gold Bangle / David Yurman Link Bracelet / Dana Rebecca Studs
Shop More Favorite Lip Products from Nordstrom: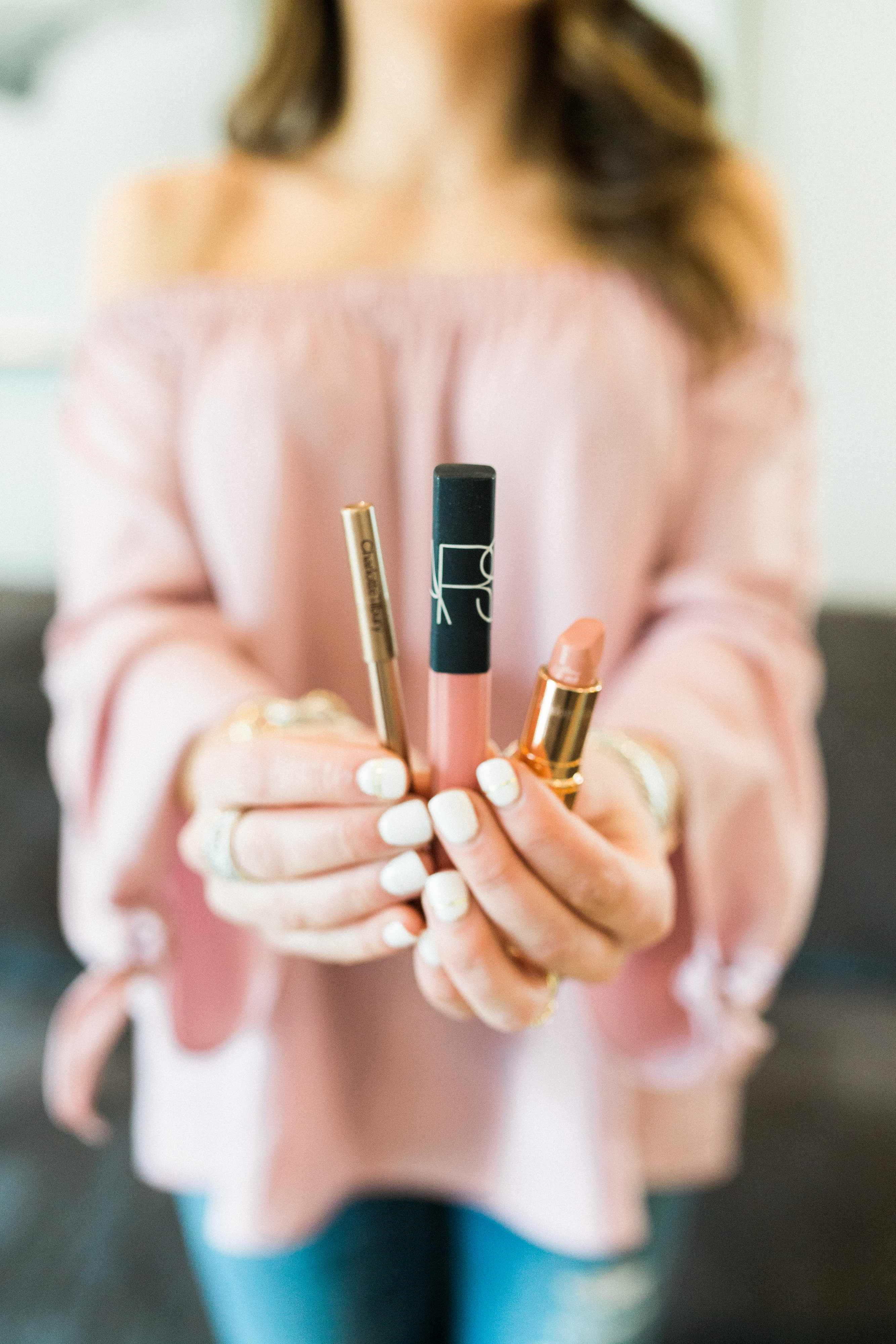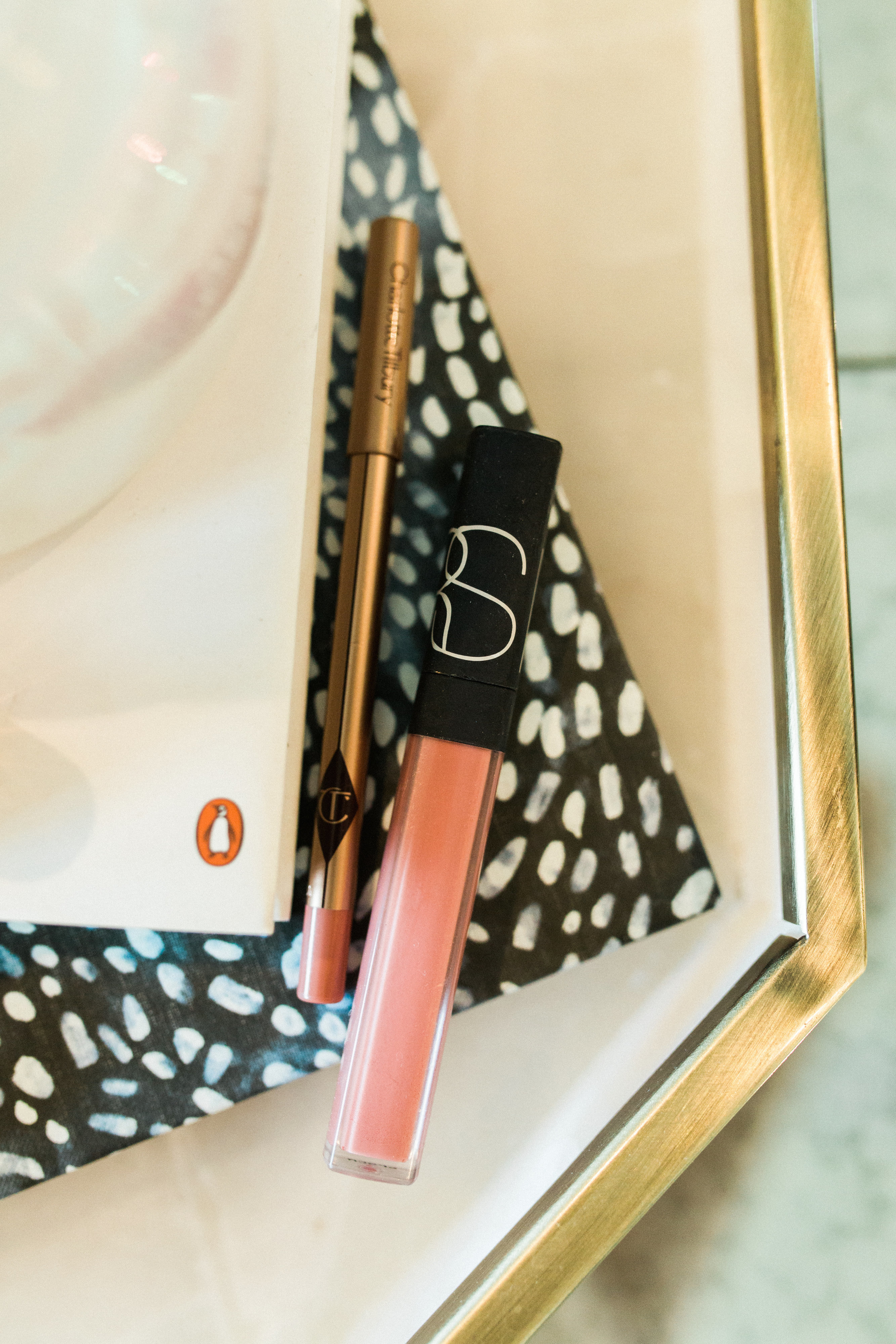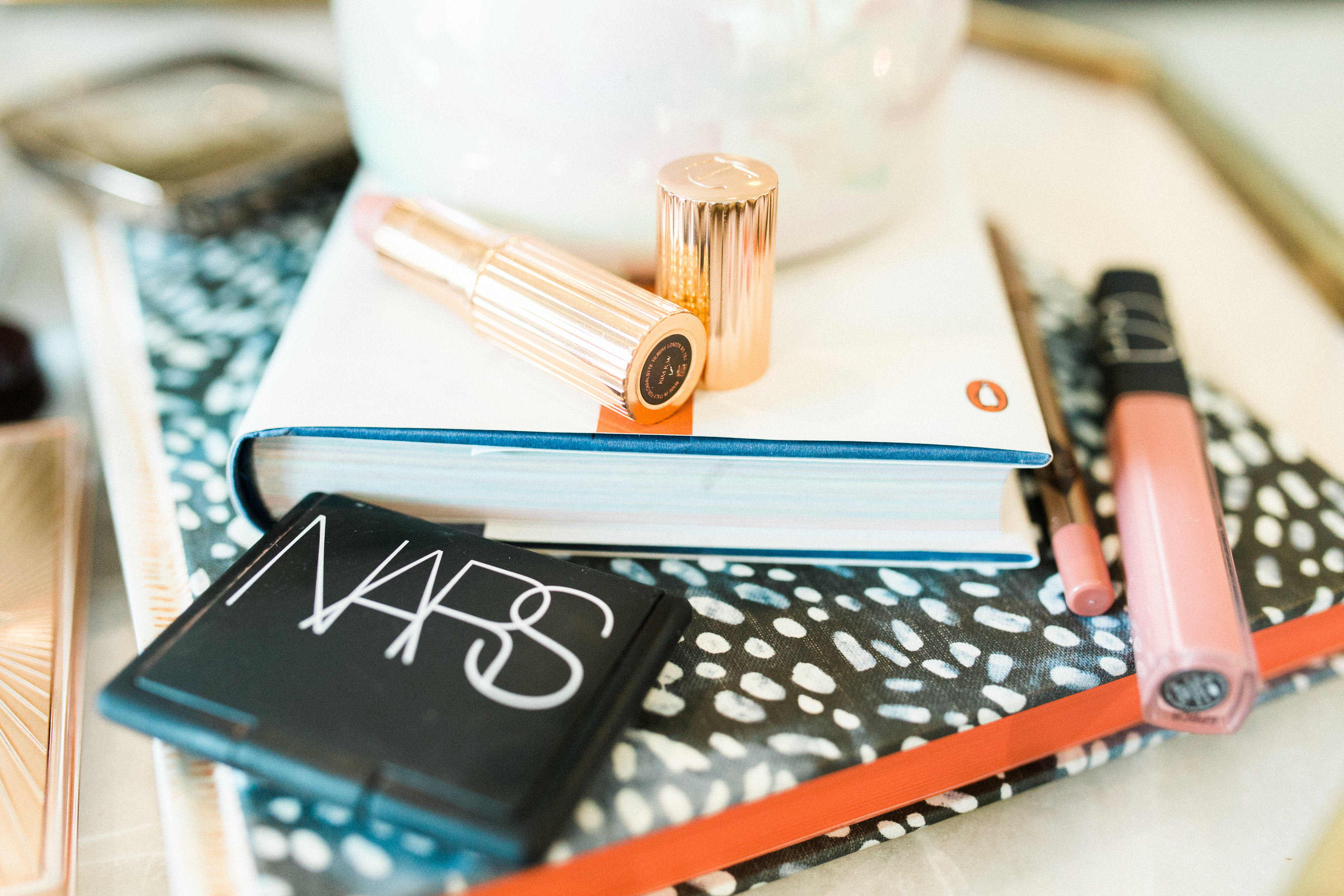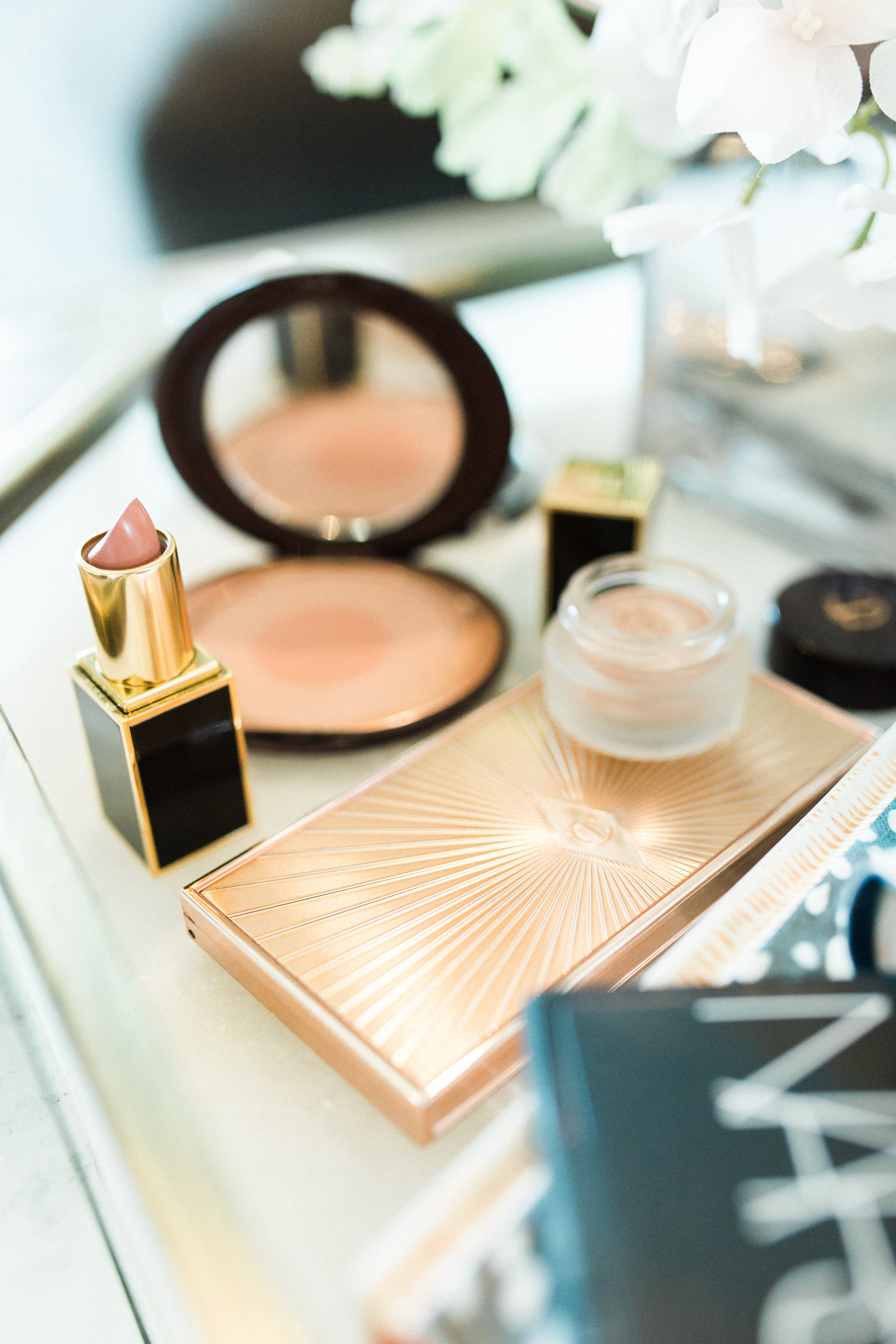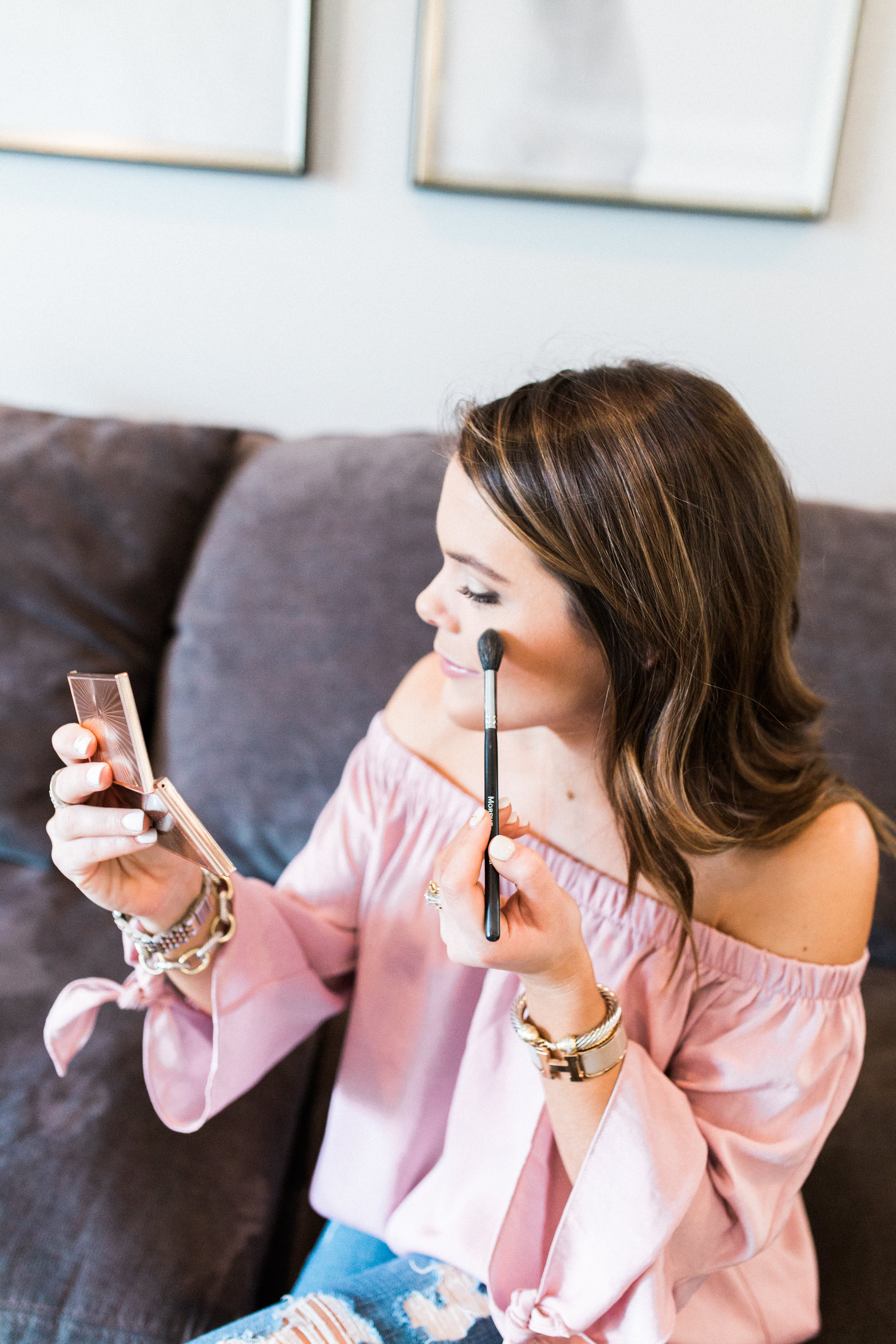 Charlotte Tilbury Face Sculpt & Highlight Palette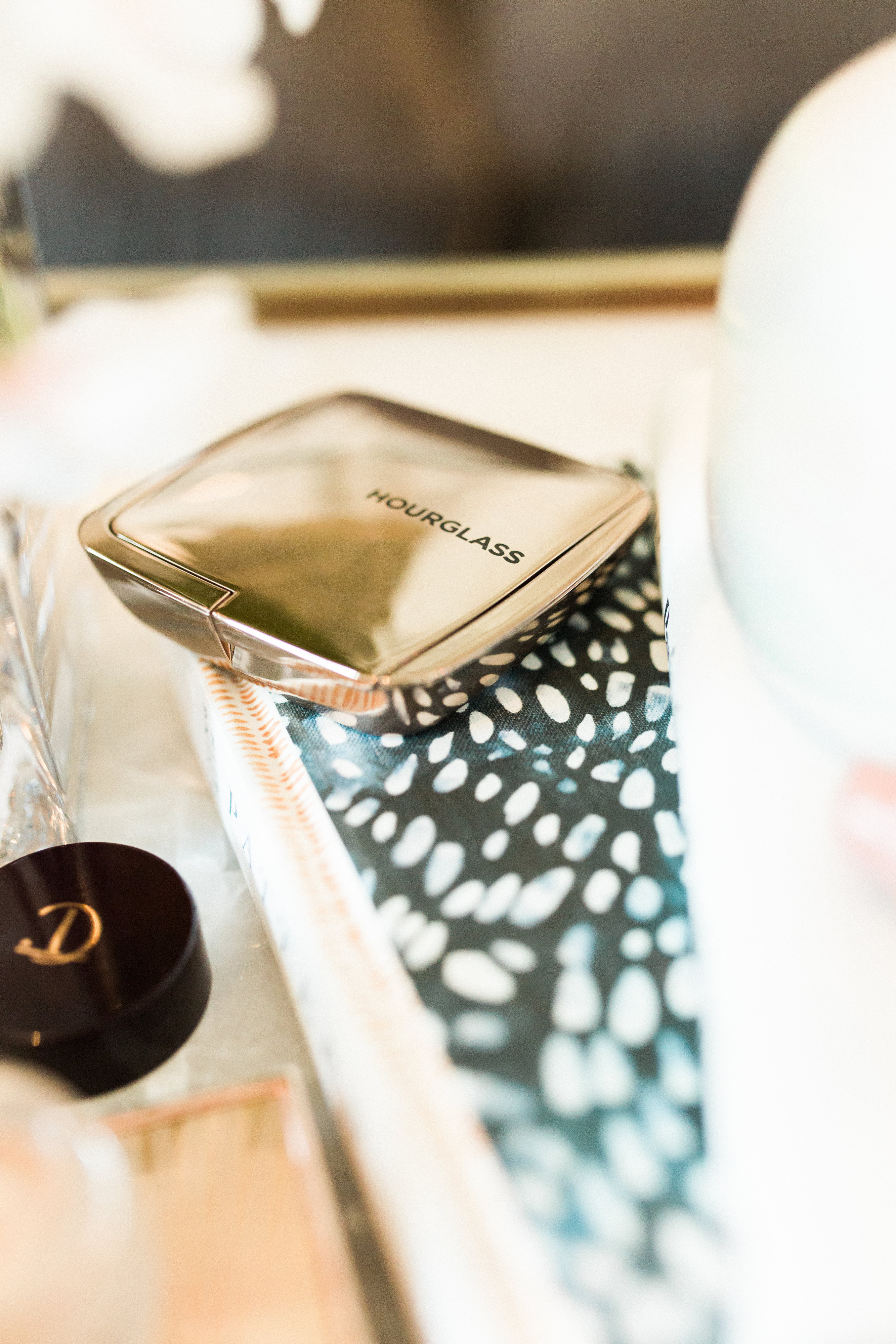 Hourglass Ambient Lighting Bronzer
*This post was sponsored by Nordstrom. All options are 100% my own. Thank you for supporting the brands that make G&G possible!