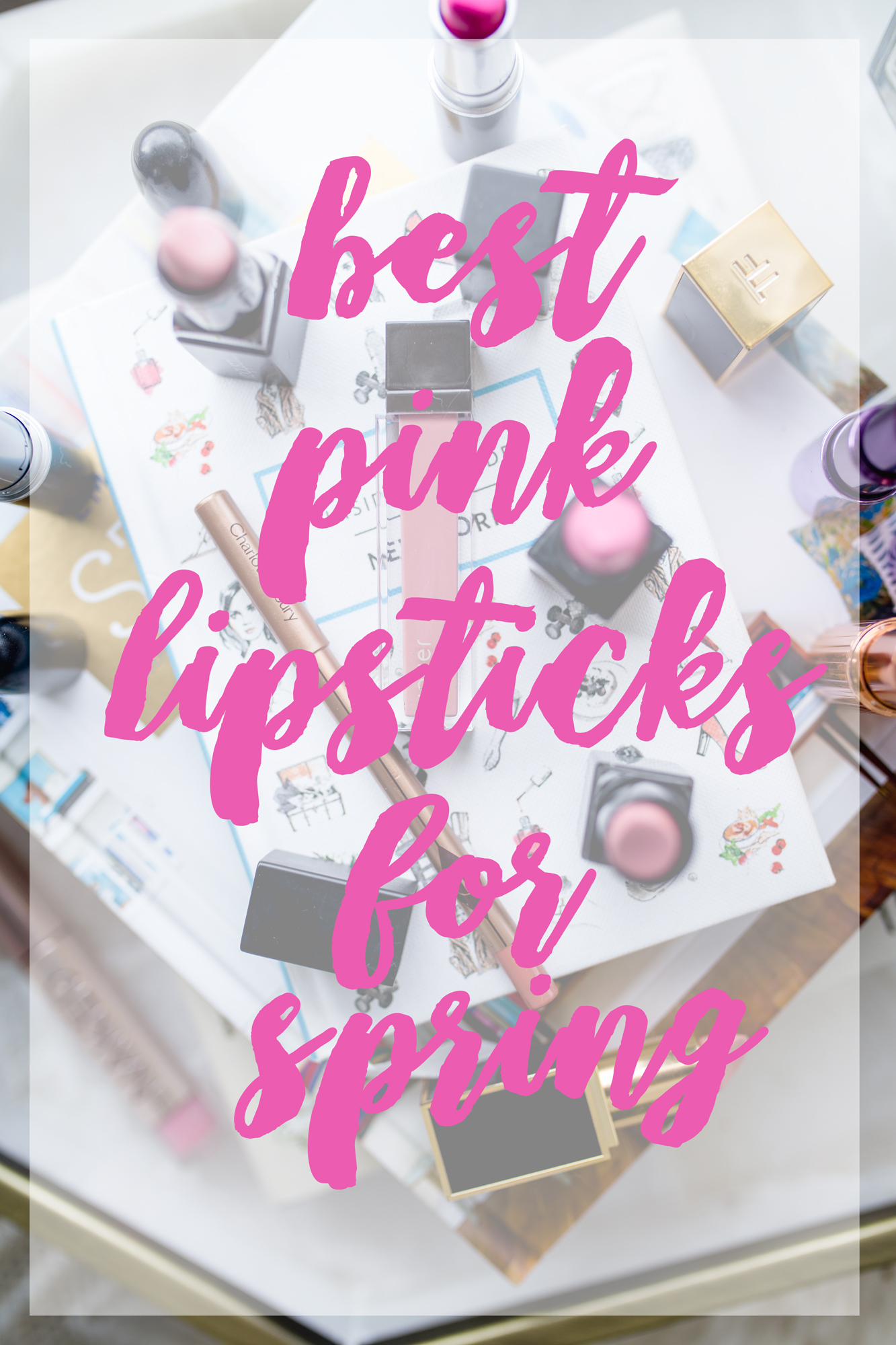 Happy Wednesday y'all! For today's post I am teaming up with Nordstrom to share the must have lipsticks for spring! Spoiler alert– they're all in the pink family 😉 While I typically stick to a nudeish, your lips but better, pink shade, the warmer temps have me reaching for a pop of color. I've picked 9 shades to share with y'all and there is something for everyone and every skin tone!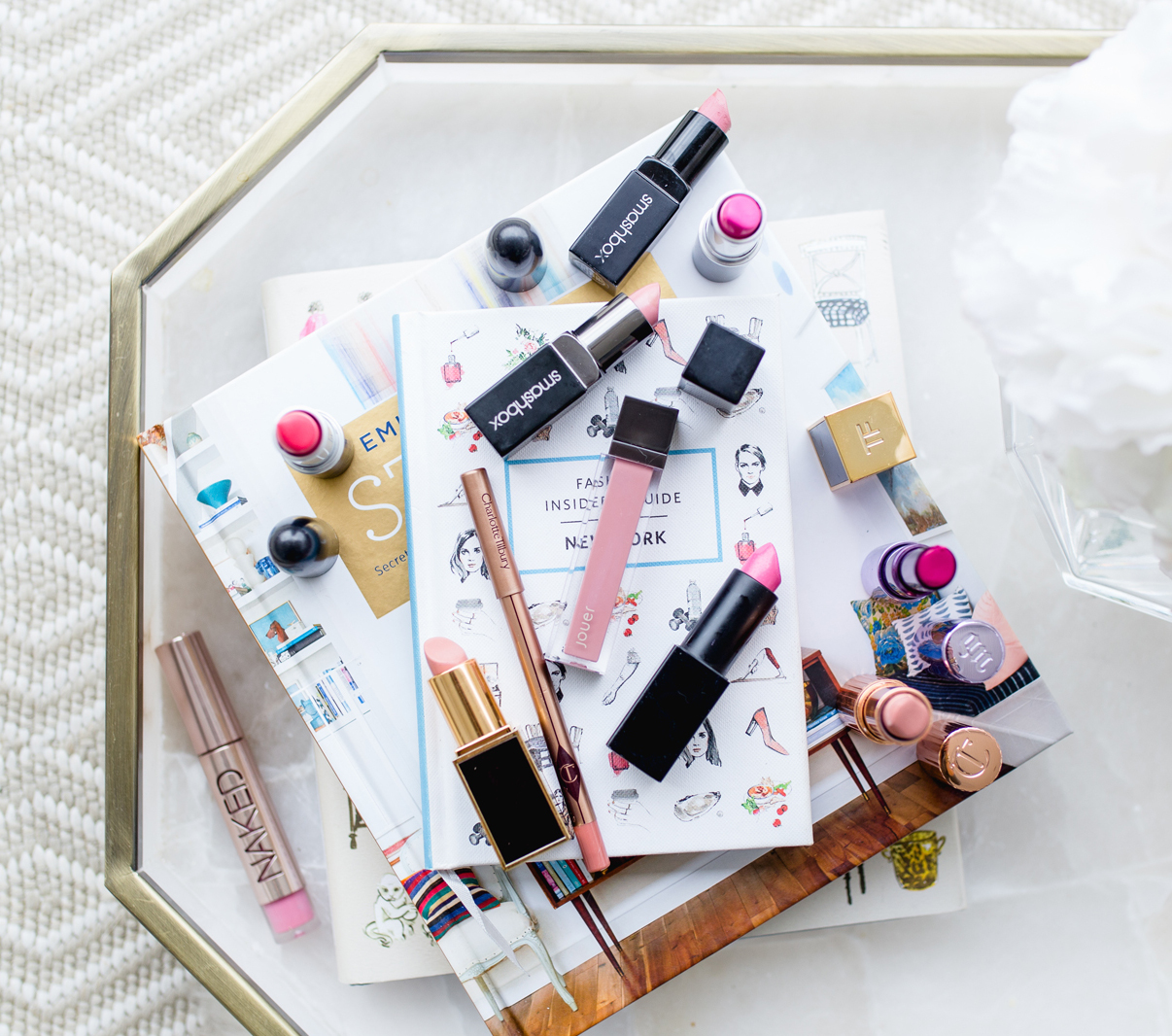 –Tom Ford Blush Nude: This shade is pretty self explanatory, a blush nude. It is the perfect wash of blush nude and a staple in my makeup bag.
–Charlotte Tilbury Kim K. W.: I shared this shade with y'all in my last beauty post, and I also get a ton of wear out of this neutral. After swatching this shade & Blush Nude, I realized just how similar they are. Neither are cheap, so if I had to pick one over the other I would probably opt for this one. The Tom Ford is creamier, but I think this one has better color pay off.
–Smashbox Pretty Social: Smashbox makes some of my favorite lipstick formulas! They're so comfortable, and I am constantly reaching for the two I have. This light lavender pink shade is much more pink than the two above. It is a little light for me, but I typically mix it with the shade below. Pretty Social & Mauve Matte make the prettiest pink combination.
–Smashbox Mauve Matte: This matte formula is seriously the best. This shade is a mauve pink matte, and looks so pretty mixed with Pretty Social or on it's own!
–Jouer Dulce De Leche: I have heard such amazing things about this liquid lipstick formula, and once I saw it on Nordstrom's website I had to scoop it up. They call this shade a matte cool nude, so it definitely isn't as pink as the other options, but I do really like the formula so I thought I would share with y'all anyway! I want to try Fruit De La Passion & Lychee next!
–MAC Impassioned: This fuchsia shade is one of my favorites for summer! It wears a little more red on me, but I don't mind at all! Impassioned is an 'Amplified' formula, which is very comfortable to wear. P.s. These MAC lipsticks are so easy to shop on Nordstrom because they show you the shades on 4 different skin tones! How helpful is that?!
–Urban Decay Sheer Anarchy: Looking for a light wash of color that is super comfortable to wear? Then this formula is for you! This color is so pretty. It looks pretty bright in the tube, but the sheer formula makes it pretty wearable. I have the old packaging of this lipstick so if it looks different then that is why 😊
–NARS Claudia: This formula is really amazing. Any color you pick from this line will be good, but this color is so fun for spring & summer! This color is a cool toned pink that has a little purple to it, but this pop of color is a good one y'all.
–MAC Candy Yum Yum: This neon pink is a cult favorite for a reason. It is a matte finish, so it isn't as comfortable to wear as the others I've listed here, but it is so worth it! This hot pink is a must have!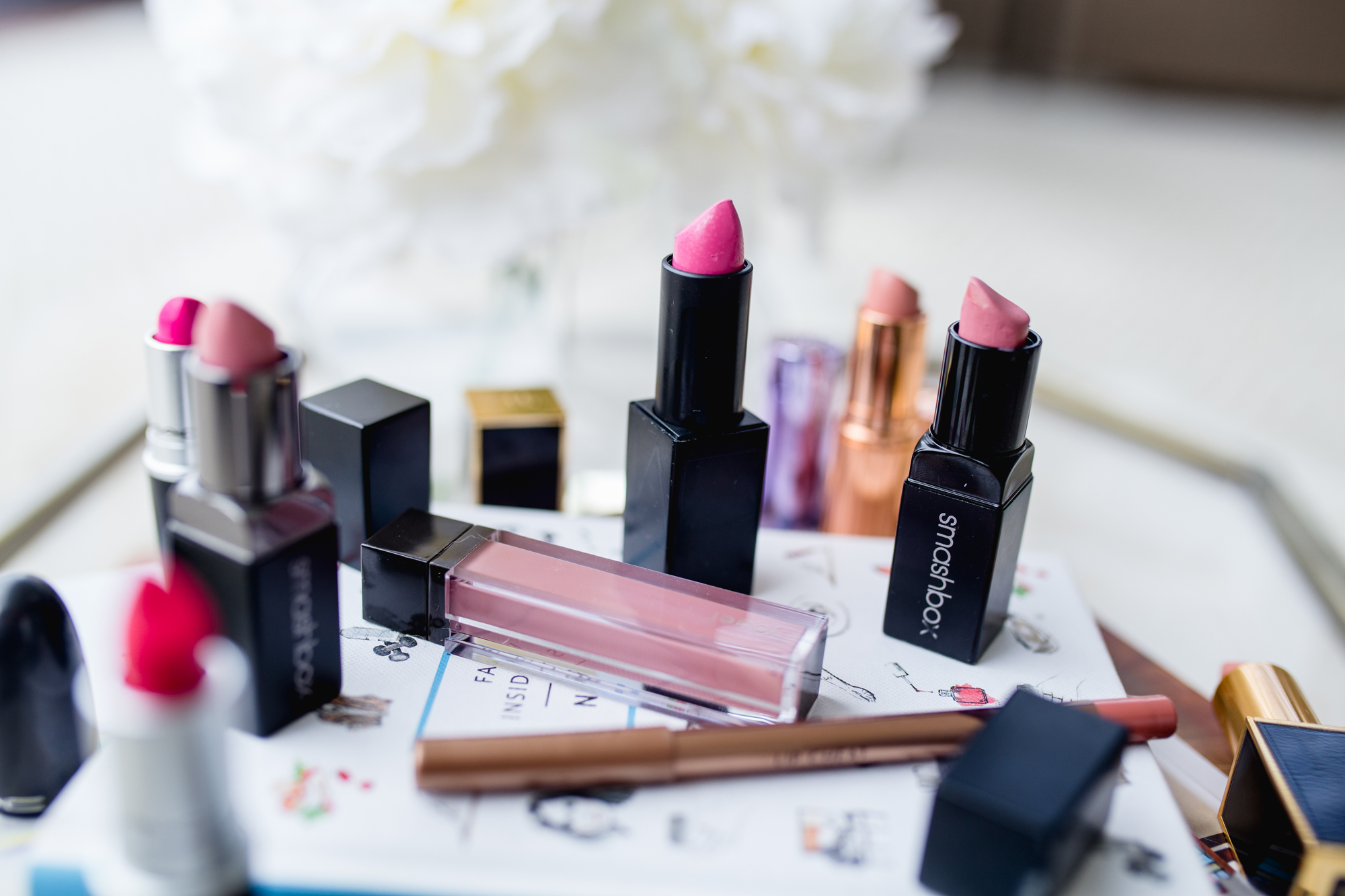 Any lipstick you're looking for, Nordstrom has it. If pink shades aren't your thing, no sweat because they have such a wide variety of brands & colors to choose from! 
Dress / Tassel Earrings / Tom Ford Blush Nude / Urban Decay Lipgloss in 'Naked'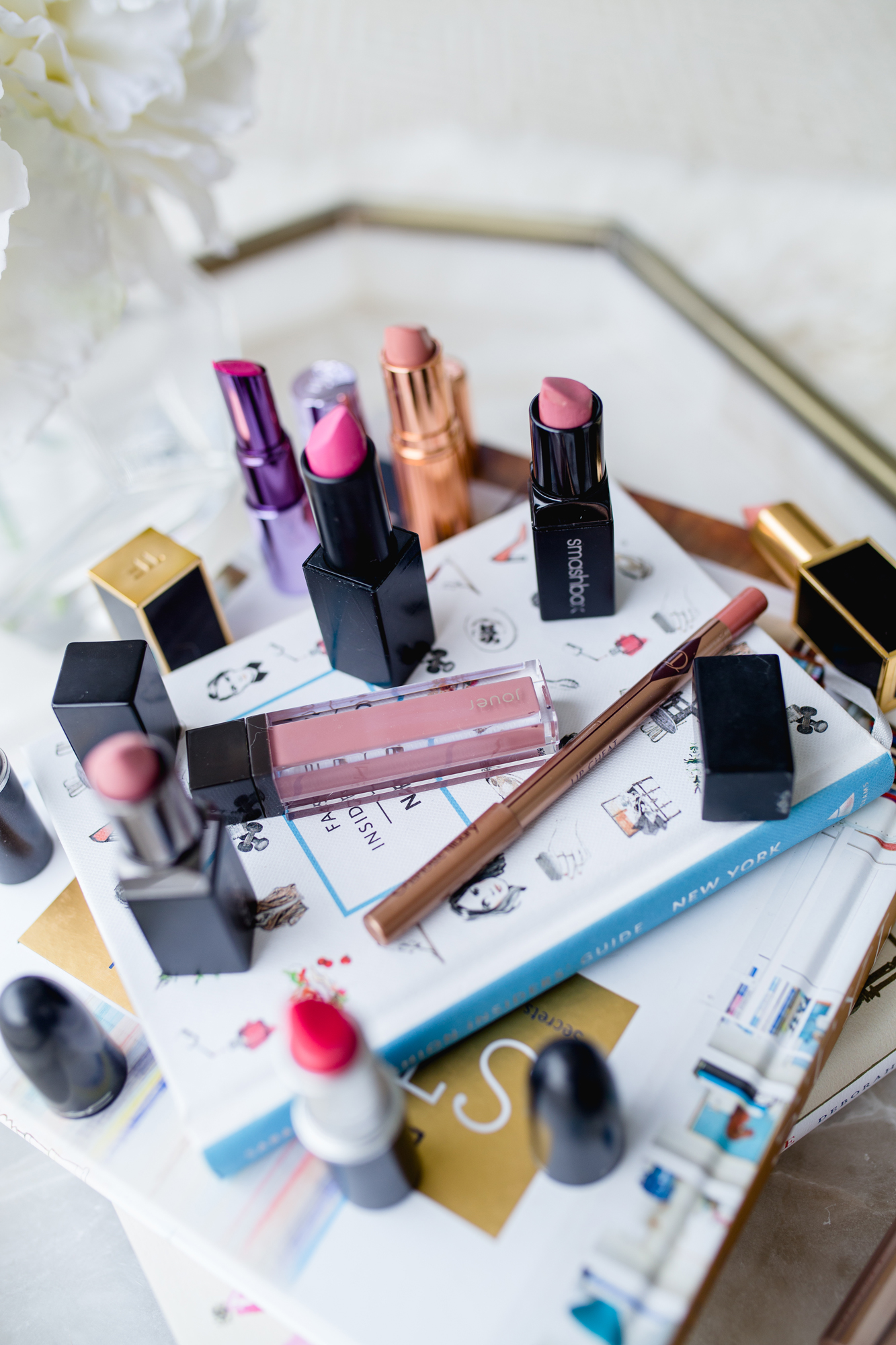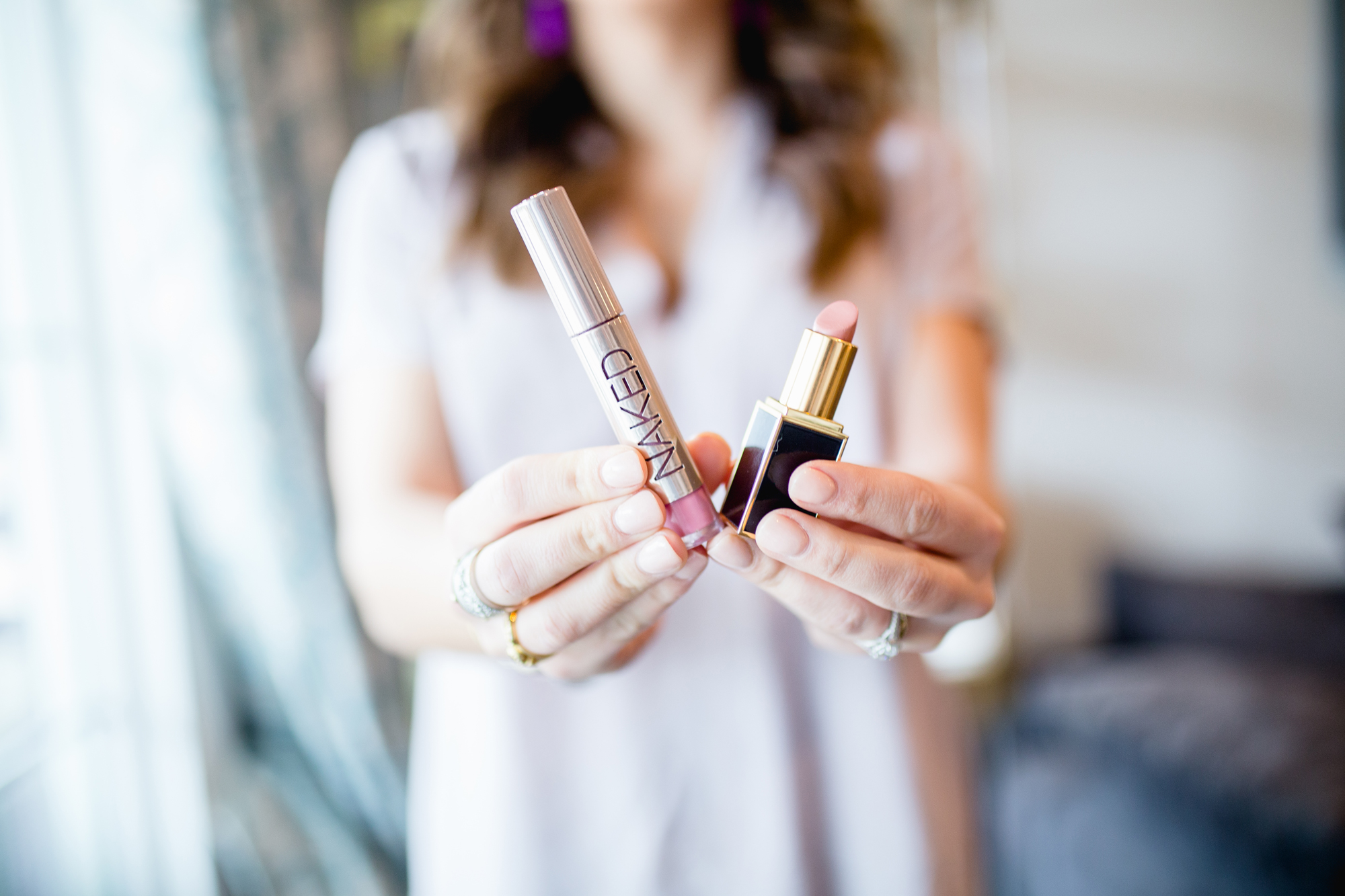 Dress / Tassel Earrings / Tom Ford Blush Nude / Urban Decay Lipgloss in 'Naked'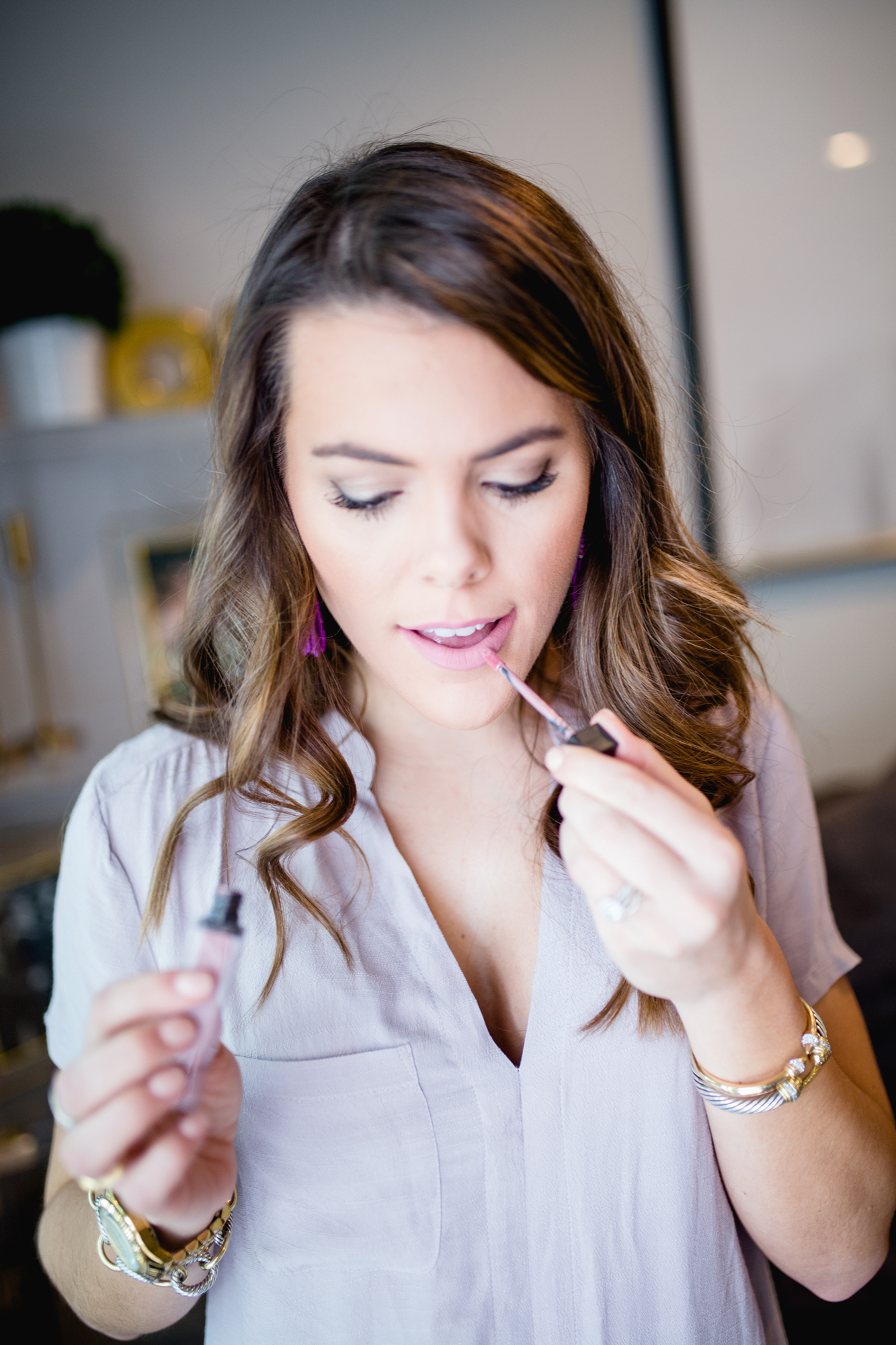 Dress / Tassel Earrings / Jouer in Dulce De Leche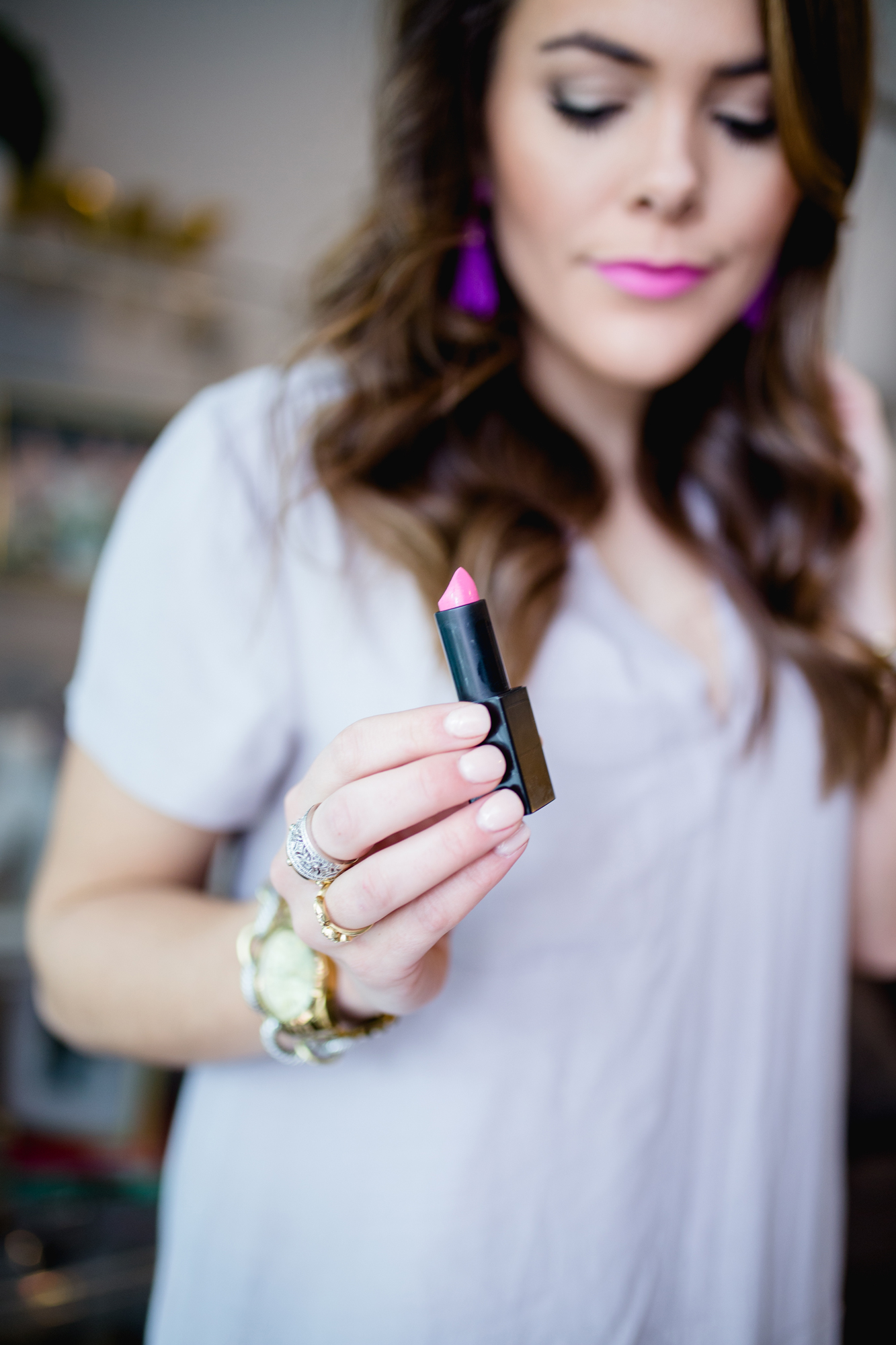 Dress / Tassel Earrings / NARS Claudia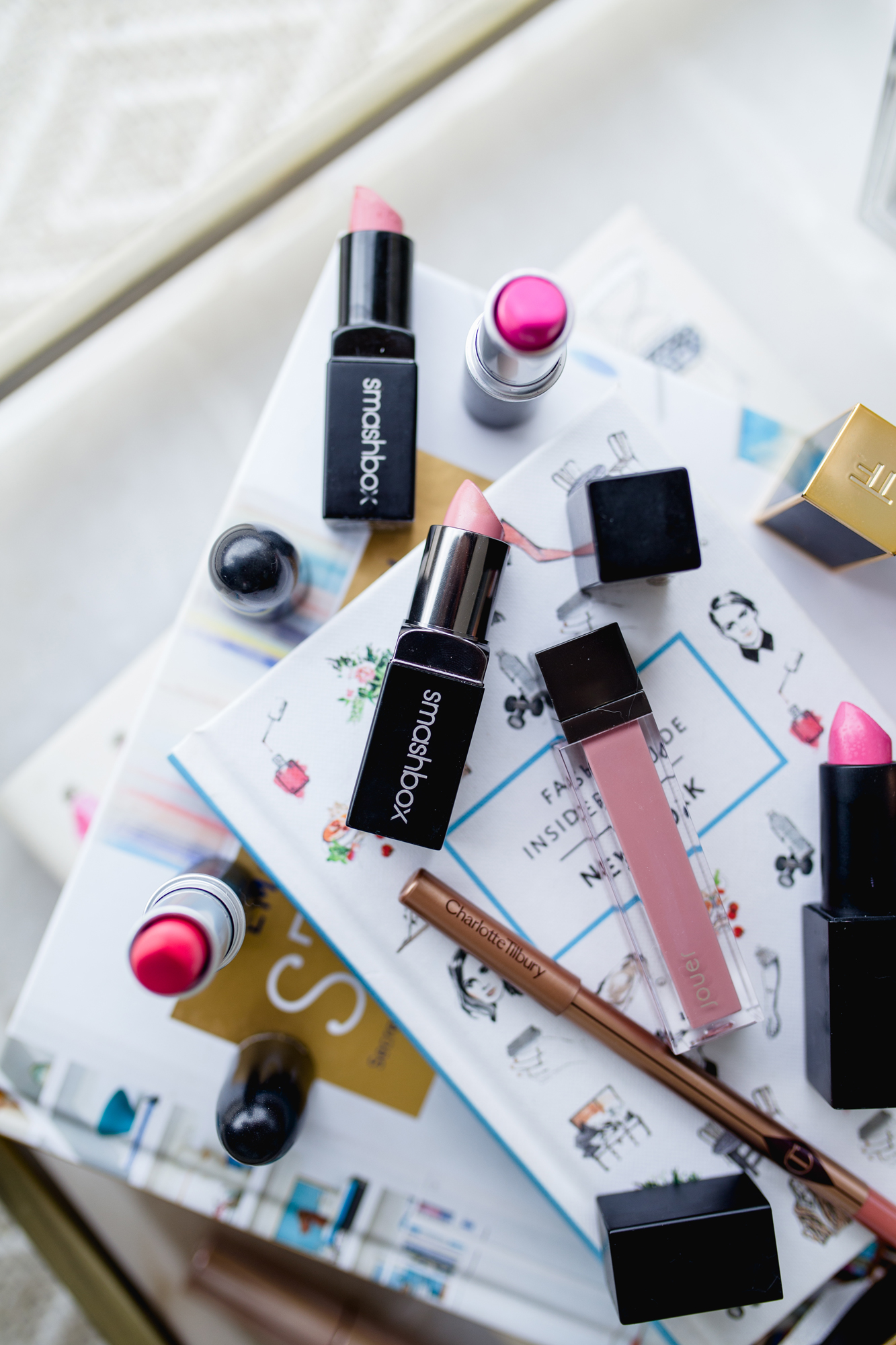 *This post was sponsored by Nordstrom. All opinions are 100% my own. Thank you for supporting the brands that make G&G possible!