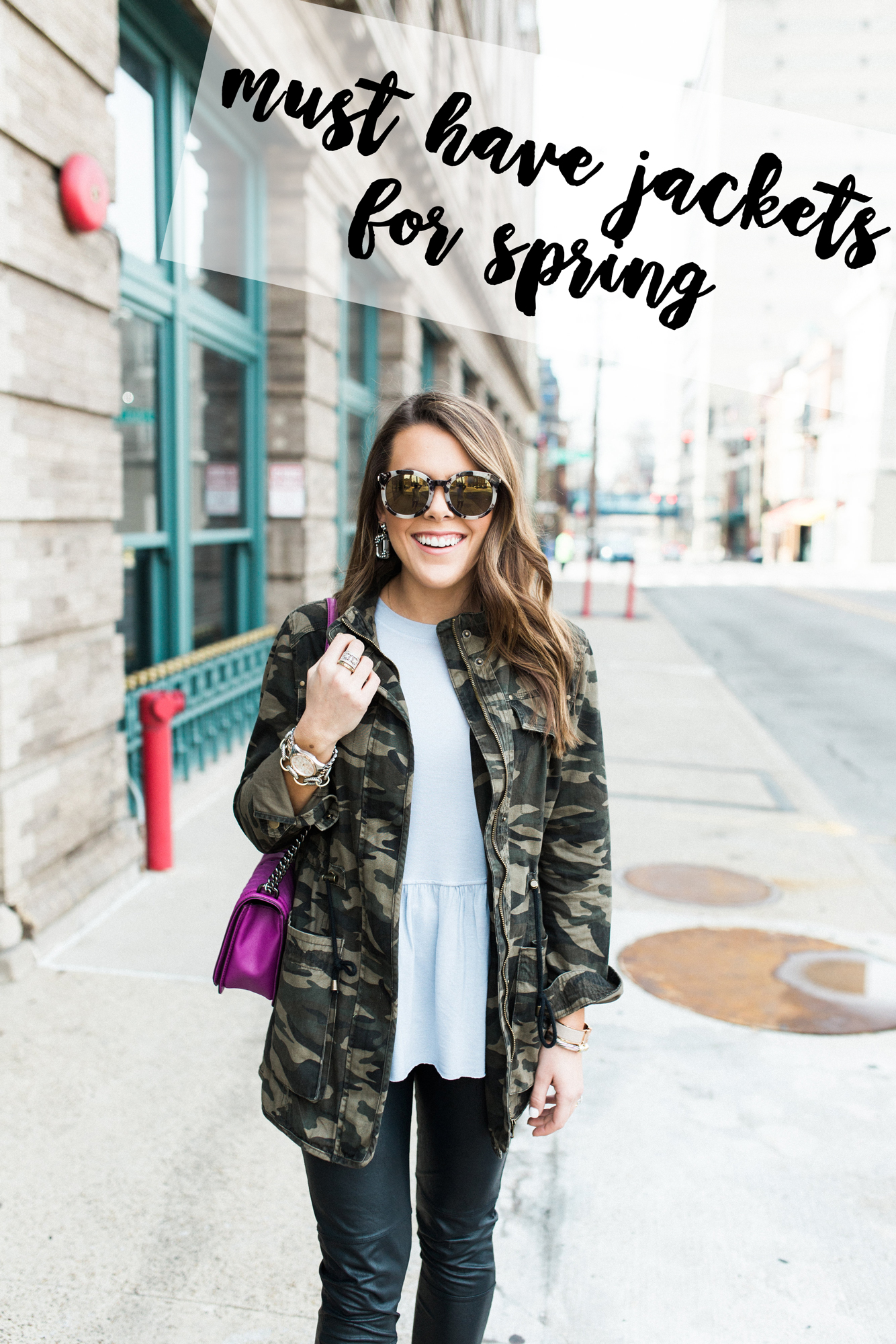 Camo Jacket / Peplum Tee / Leather Leggings / similar Sunglasses
Happy Tuesday y'all! Today's post is all about the jackets! Light weight jackets are a wardrobe must for spring. Mainly because they're so easy to layer, they add a little something to any outfit and plus they can keep you warm during those chillier spring days. I am constantly reaching for a select few in my closet, and they seriously go with just about anything. Today I thought I would share which jackets are my must haves this spring!
First up, the camo jacket! This is a recent addition to my closet, but I have already worn it to death. It looks cute dressed up or down (I think that is going to be a theme in this post!). The print is subtle enough for you to wear with other prints too!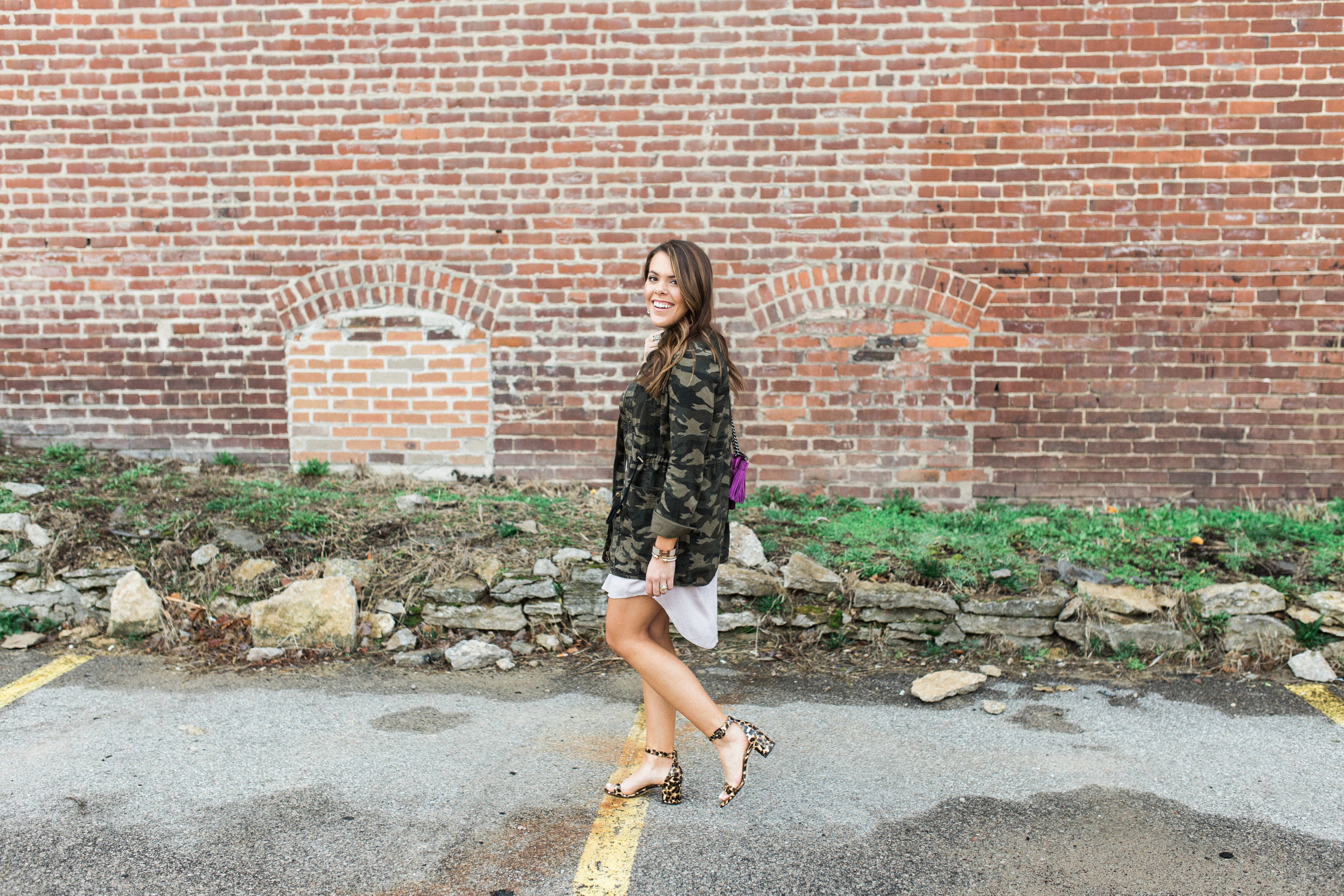 Camo Jacket / Shirt Dress / Leopard Sandals
Shop more Camo Jackets: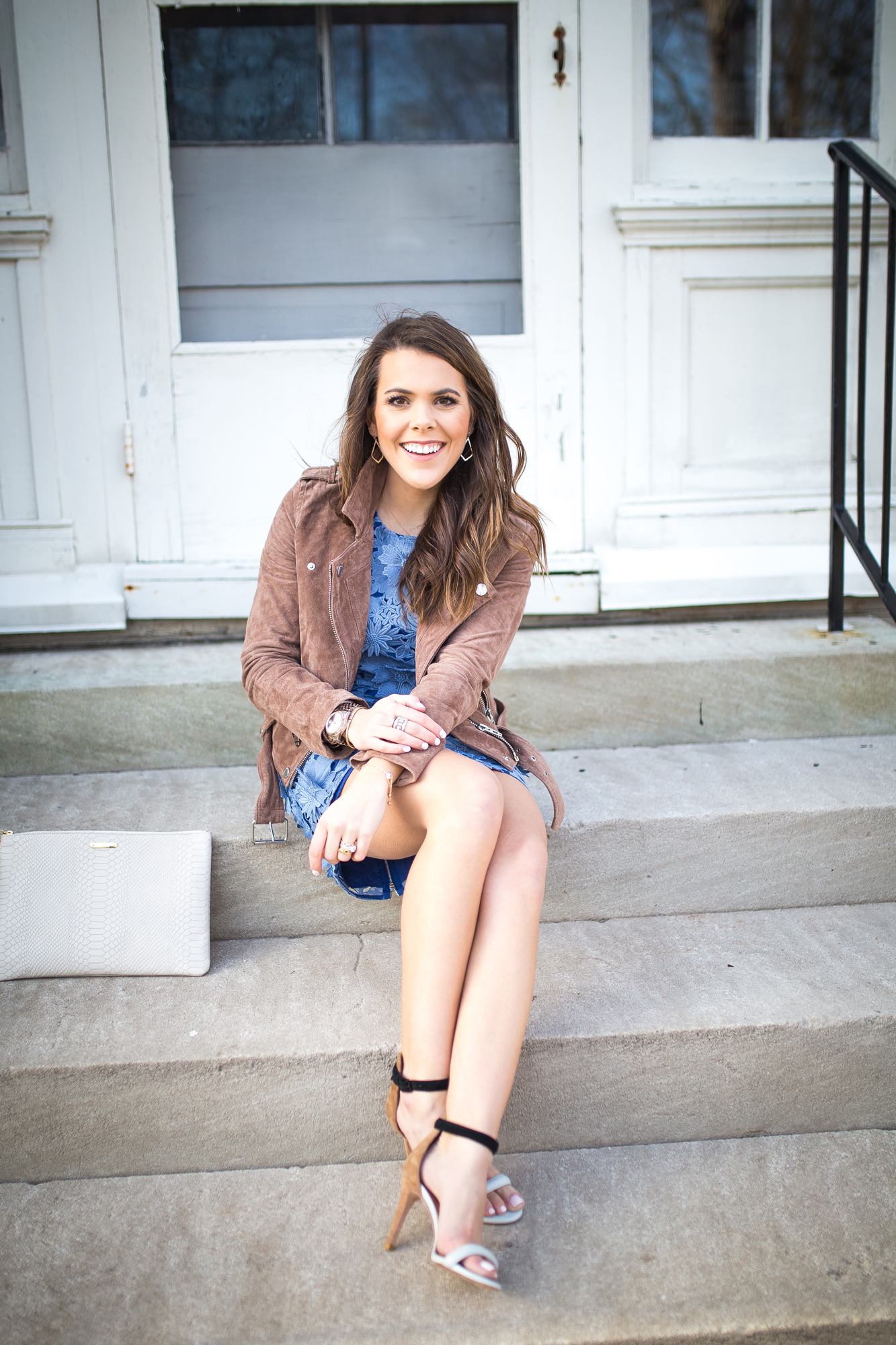 Y'all know I couldn't leave this suede jacket out! But it's not just this jacket that I think is a must have for spring. Any suede jacket is perfect for spring! This fabric is a little heavier than the rest I'm sharing, but let's face it, sometimes it's chilly during the spring! A suede jacket can be styled for the weekend, work day etc!
Shop more suede jackets: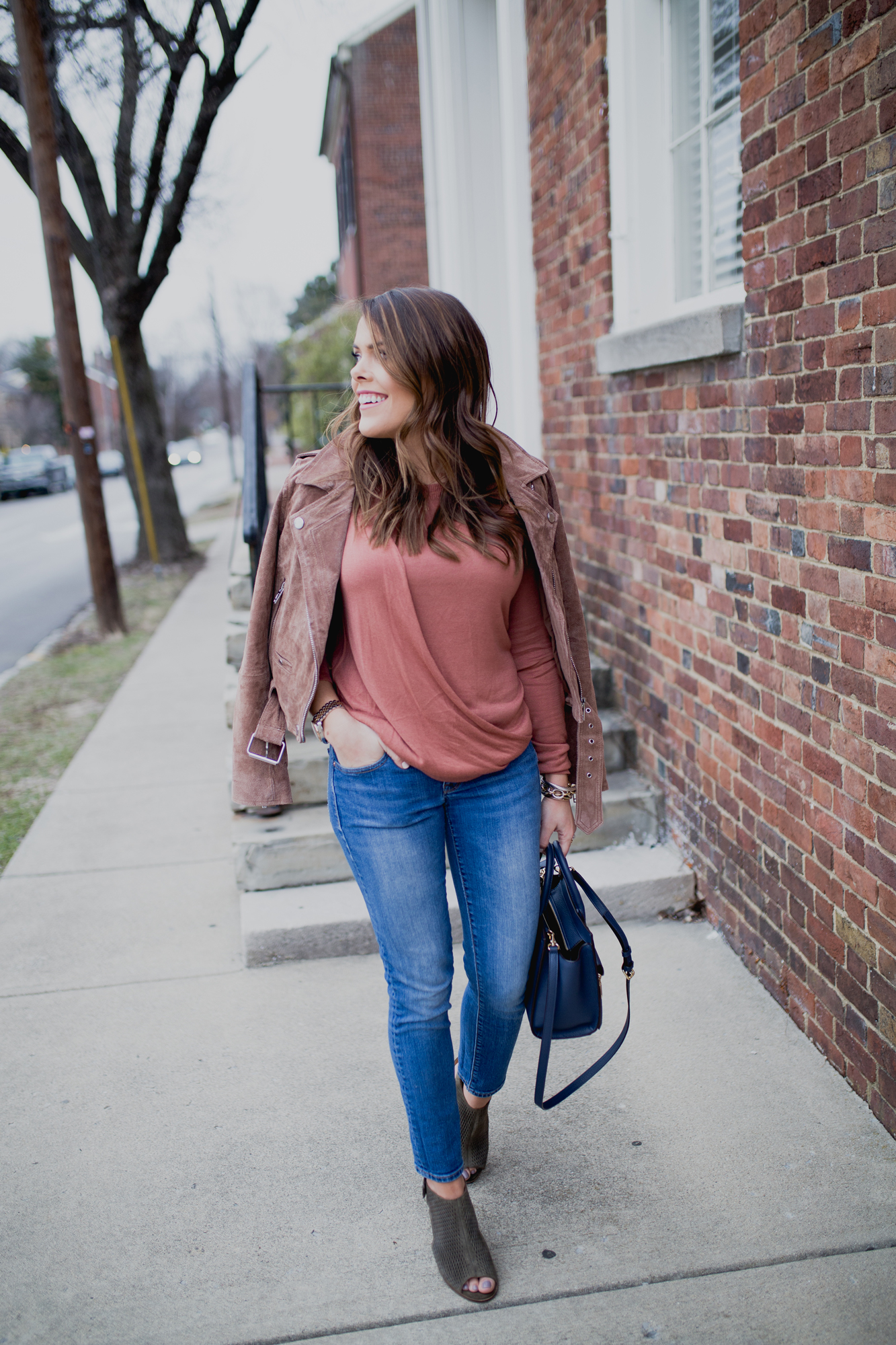 Jacket / Sweater / Jeans / Bag / similar Booties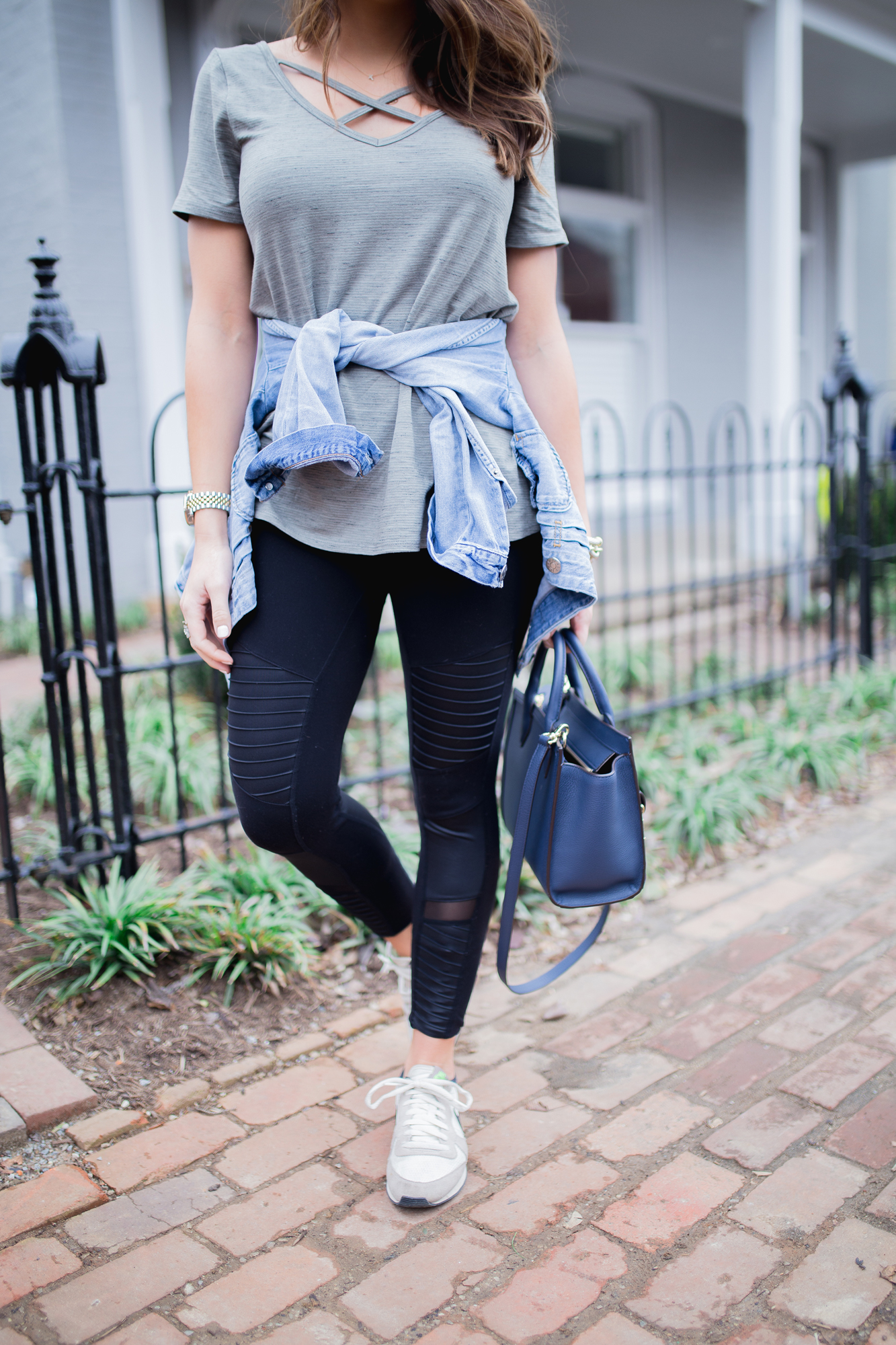 similar Tee / similar Denim Jacket / Moto Leggings / Bag / similar Nikes
And of course the ever so popular (around here) denim jacket. Y'all know I will wear my denim jacket with everything regardless of season. I feel like I'm beating a dead horse by talking about a denim jacket because I wear it so much around here. Everyone needs a denim jacket, trust me. Just like the suede jacket, I think a denim option can be worn on weekends, work days (depending on how formal your office is) and everywhere in between. What I love most about a denim jacket is you really can wear it year round.
Shop more denim jackets: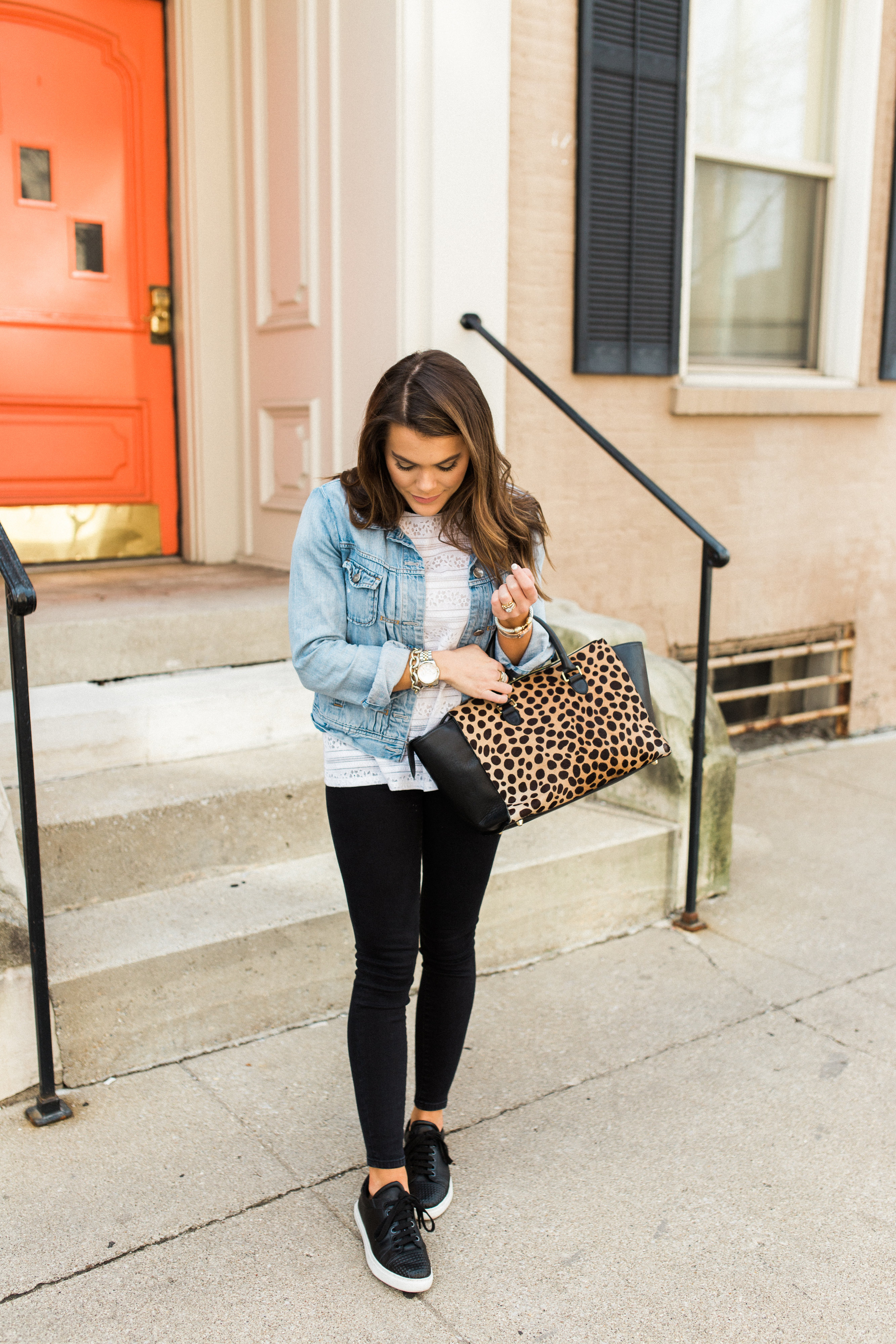 similar Denim Jacket / White Top / Black Jeans / similar Sneakers / Leopard Tote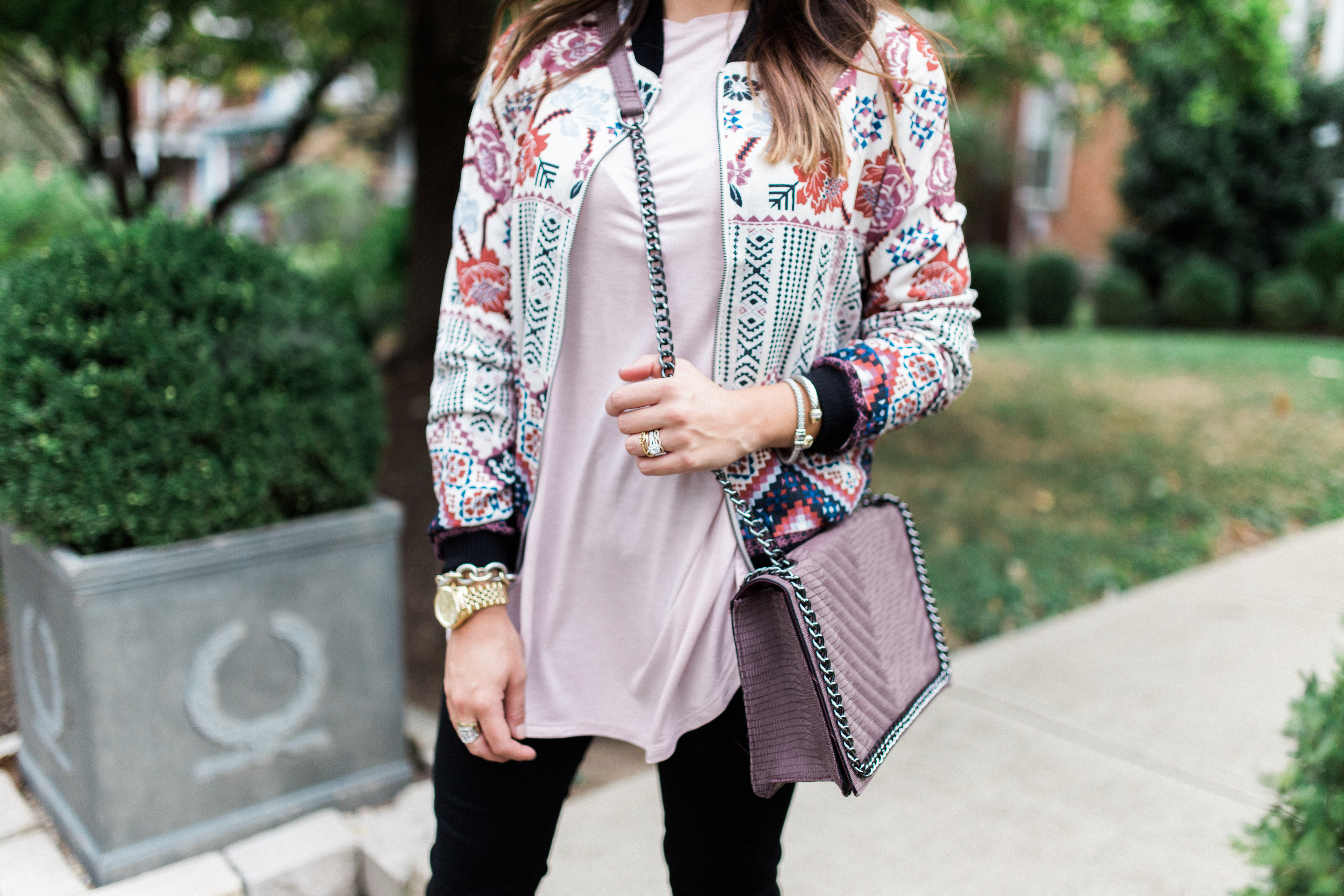 The printed bomber is a jacket that I wouldn't say is necessarily a must have, because it isn't as versatile, but it is a fun jacket to have in your closet. There are so many cute options right now, and I am dying to add this budget friendly option to my closet. You can wear these jackets with jeans & a tee or a little mini dress!
Shop more printed bombers: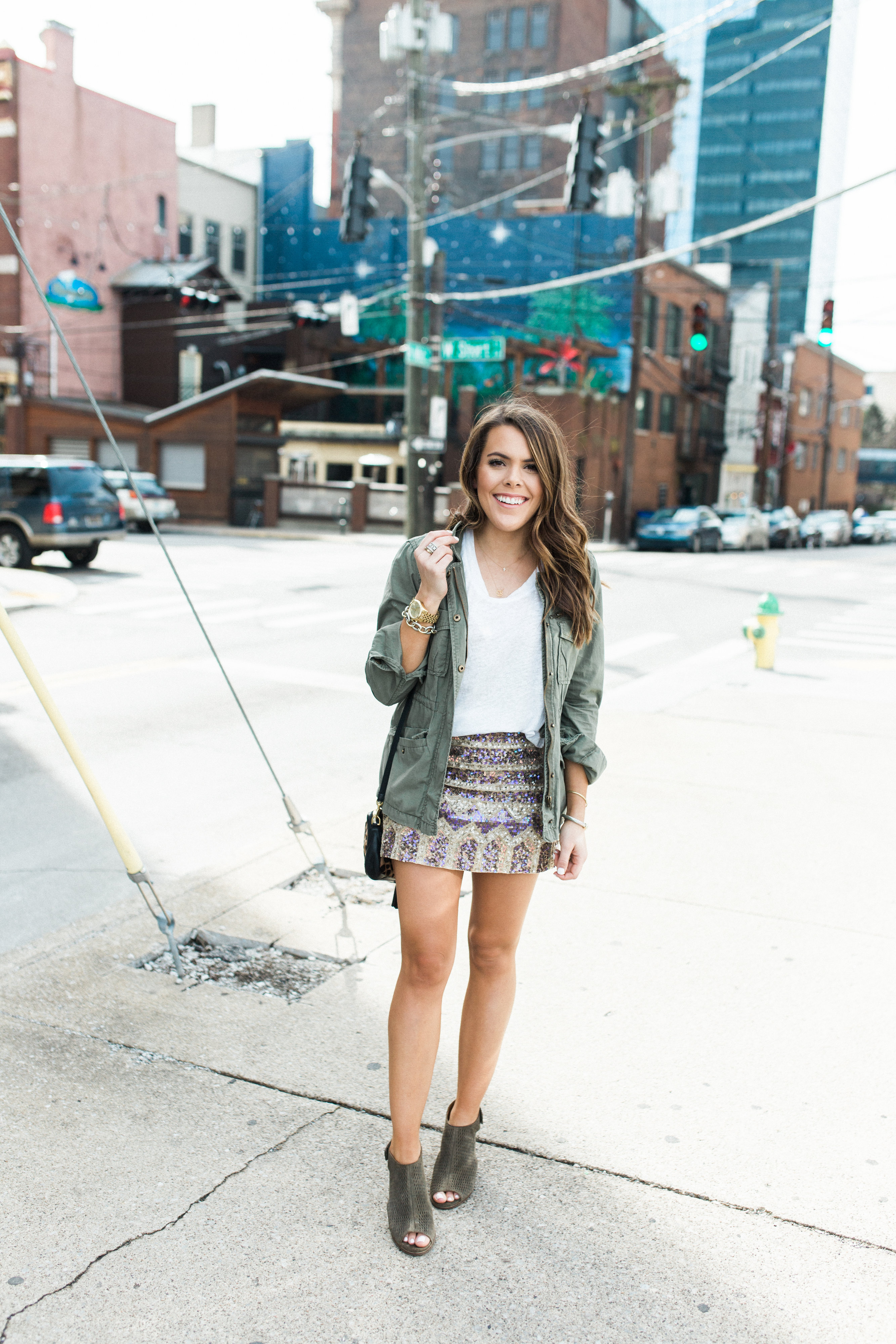 Utility Jacket / Tee / similar Sequin Skirt / similar Booties
Last but certainly not least, the utility jacket! This jacket gives my denim one a run for its money, and I'm not sure which one I love more. You need a utility jacket in your closet this spring! If olive green isn't your thing, no worries because this utility jacket comes in so many other colors. I am dying for a pink utility jacket right now. Again, it's lightweight and can be worn so many different ways!
Shop more utility jackets: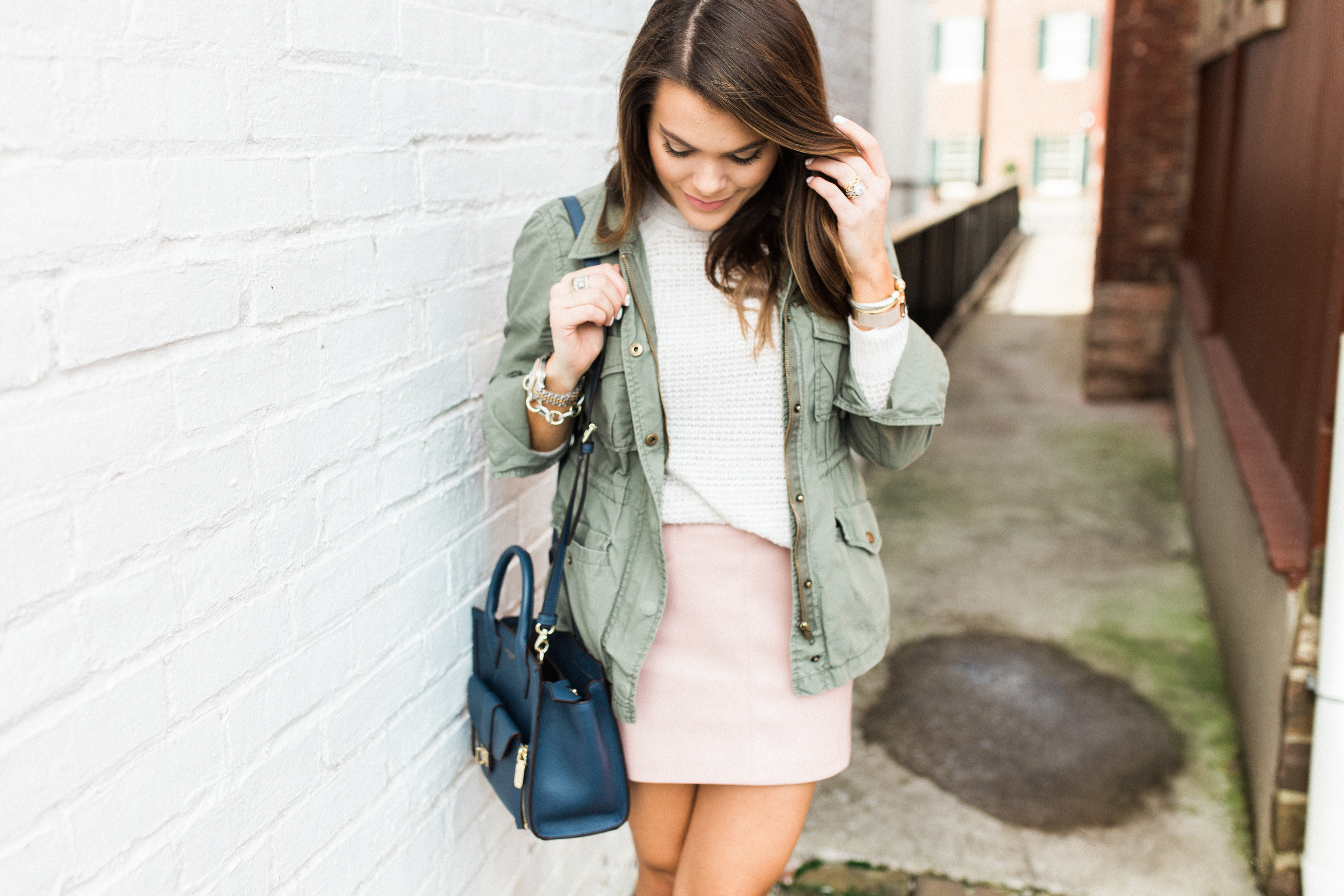 Utility Jacket / similar Sweater / Pink Leather Skirt / Bag