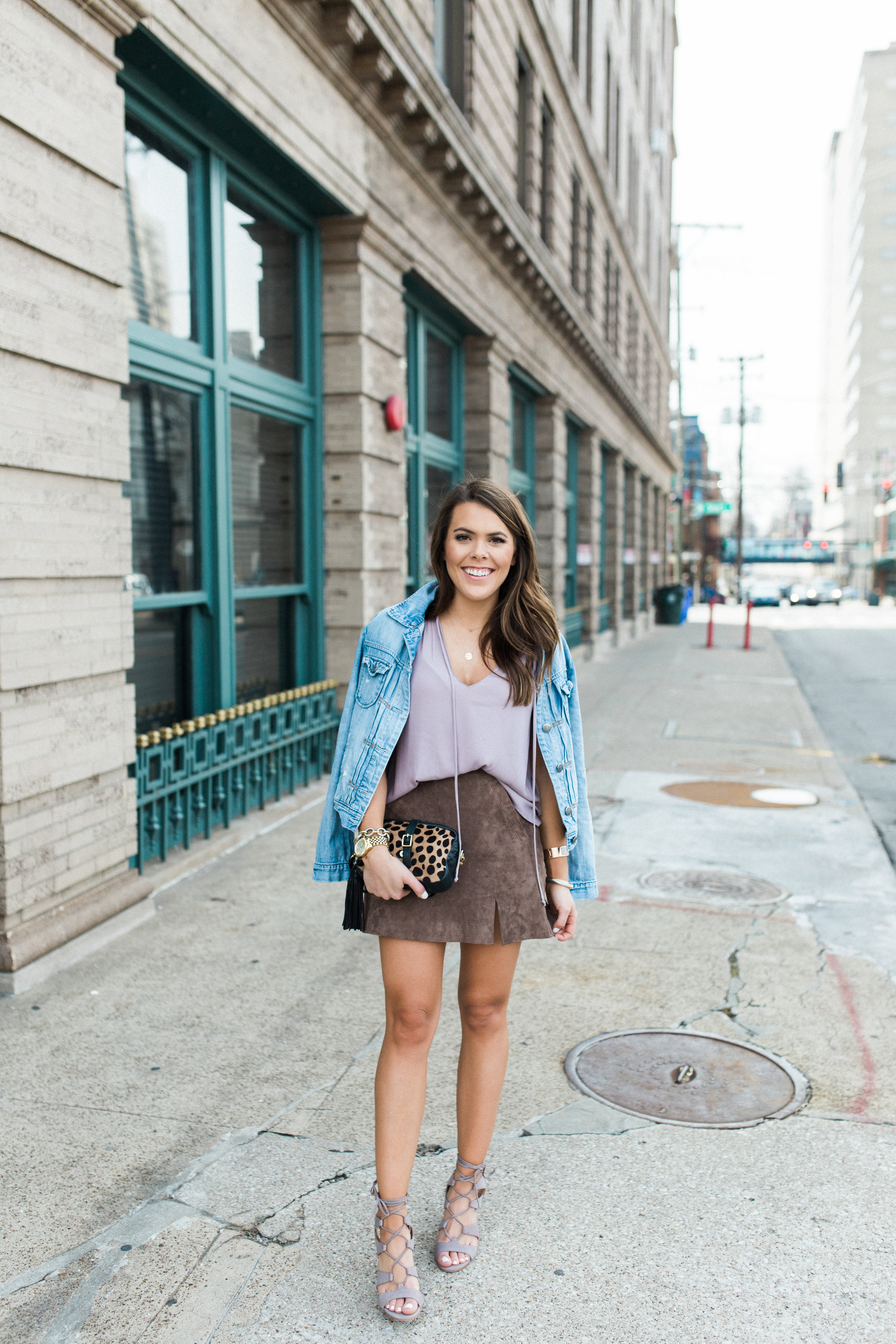 similar Denim Jacket / Sleeveless Top: only $35!! / Suede Skirt / Lace Up Sandals / similar Clare V. Crossbody / Michael Kors Watch / Block Initial Necklace / David Yurman Cuff / David Yurman Petite Gold Bangle / David Yurman Link Bracelet / Dana Rebecca Studs / Lulu Frost Code Rings / Lipstick: 'Kim K.W.' / Lip Liner: 'Pillowtalk' / Blush: 'First Love'
Happy Thursday y'all! I am so excited to share this outfit today. If you follow G&G on Instagram then you might have seen this outfit before, but I just couldn't help myself but to share a sneak peek or two 😊 This skirt was one of my favorite winter purchases, and I was determined to make it work through spring.
Light layers are always a good idea to transition a piece into spring. Plus, I'm a sucker for mixing textures in my outfits, cue this lightweight top and denim jacket! How would you style this top for spring?!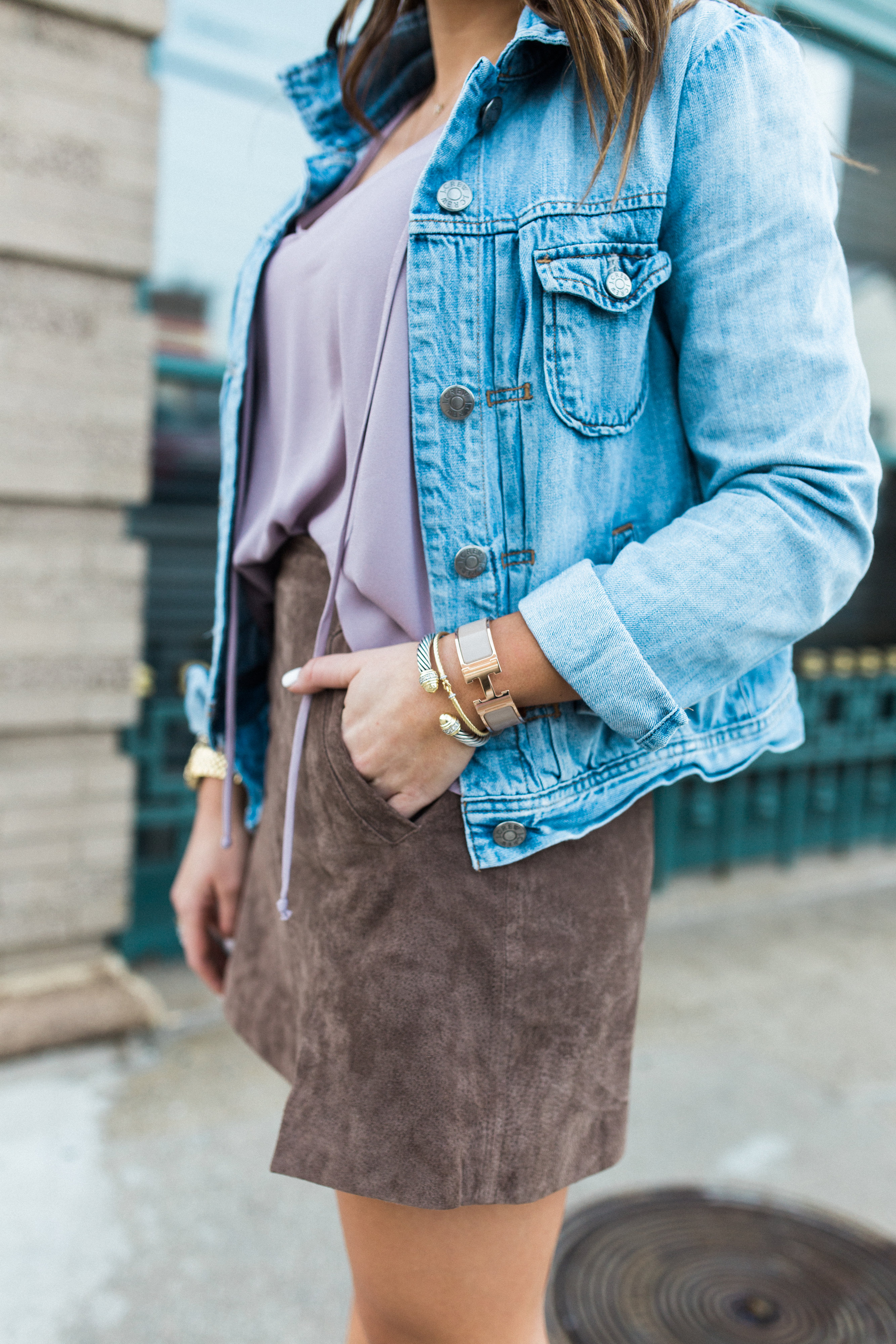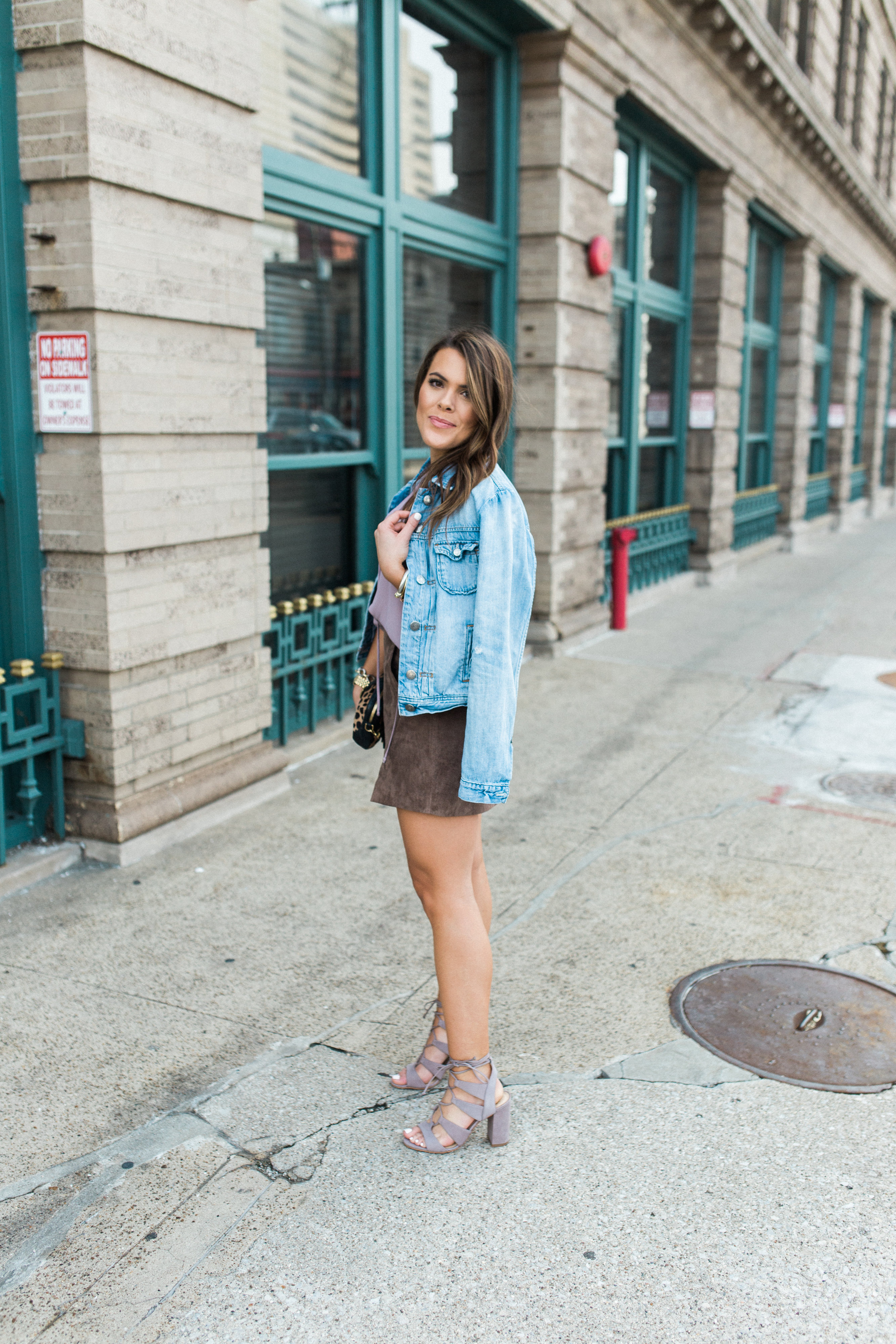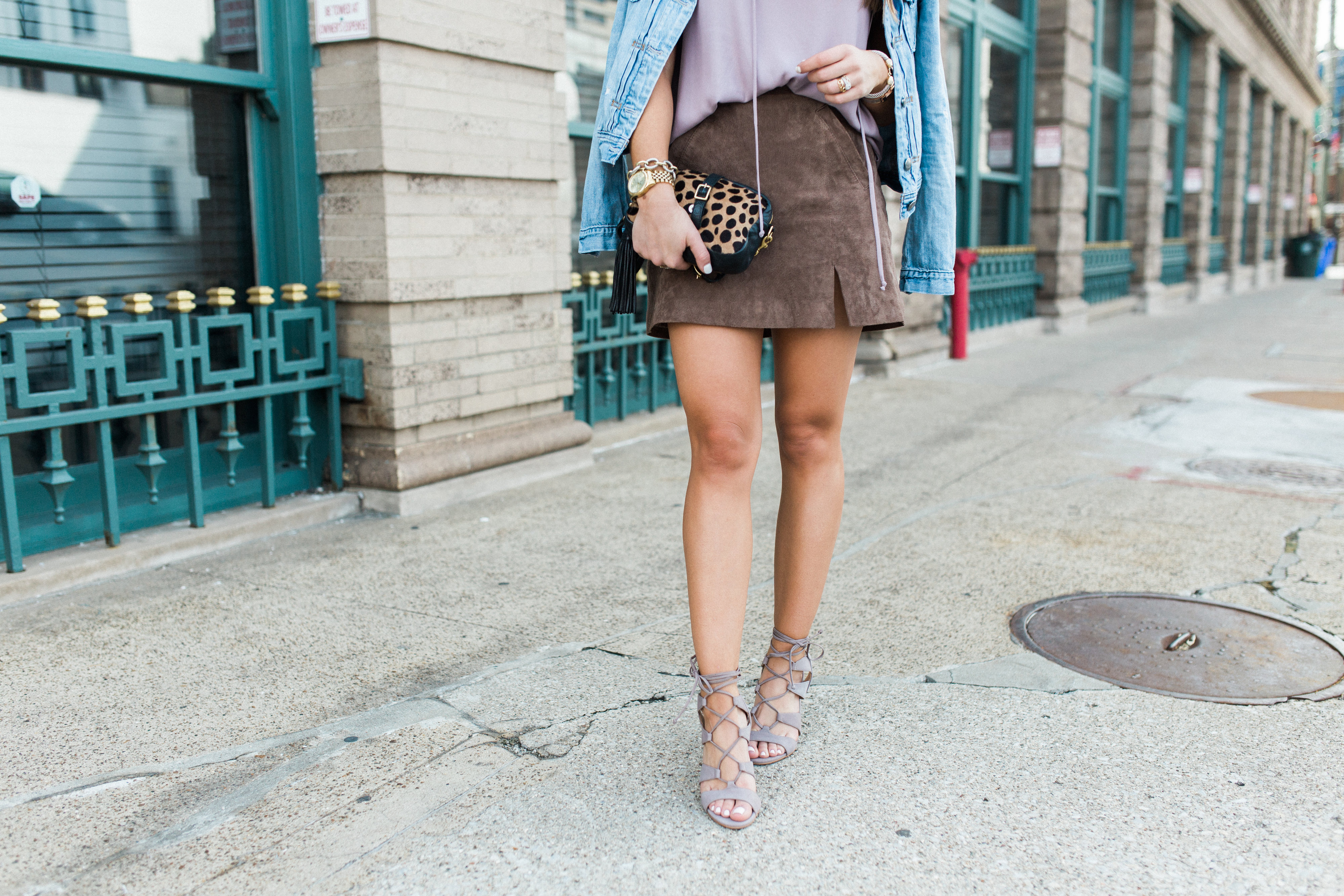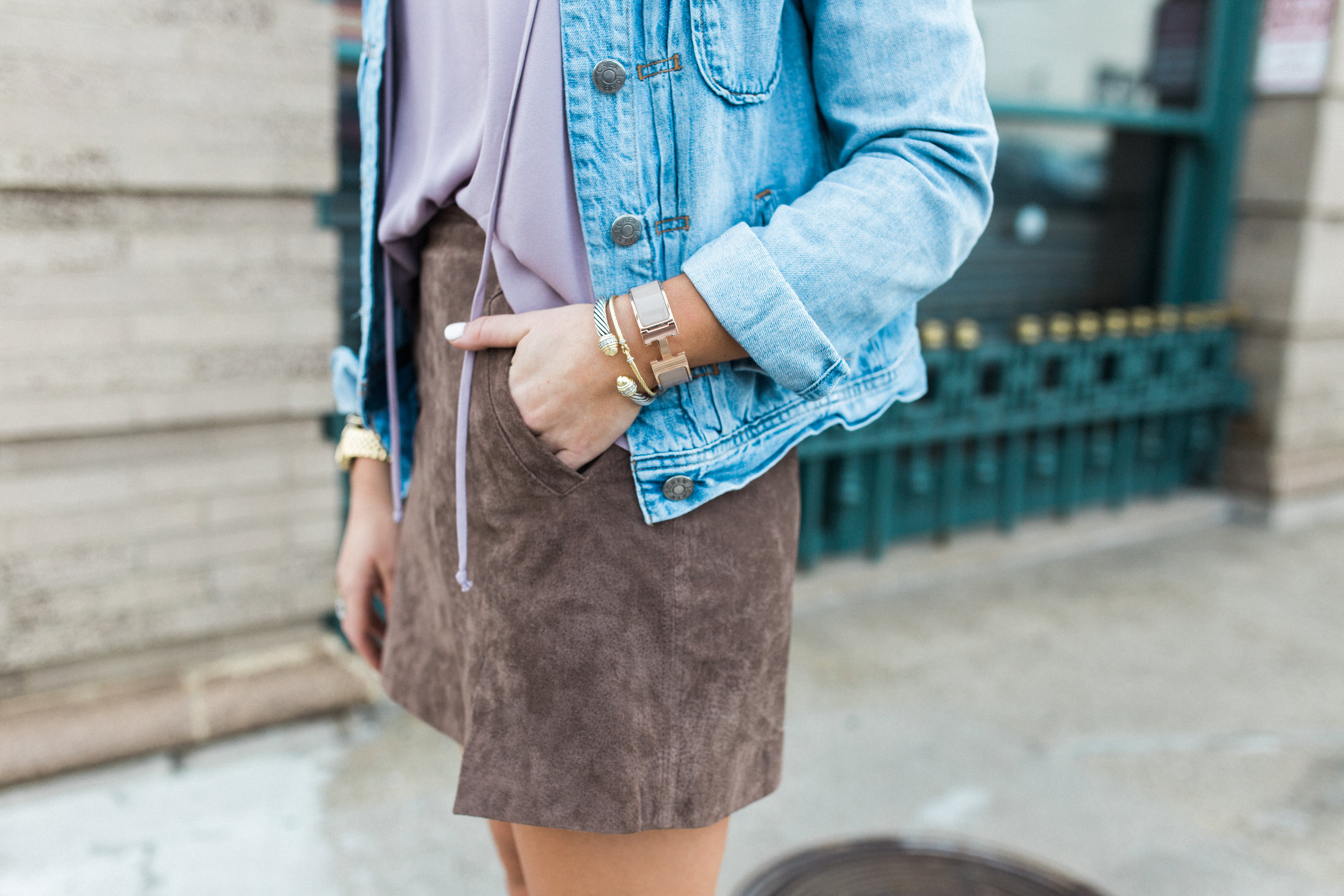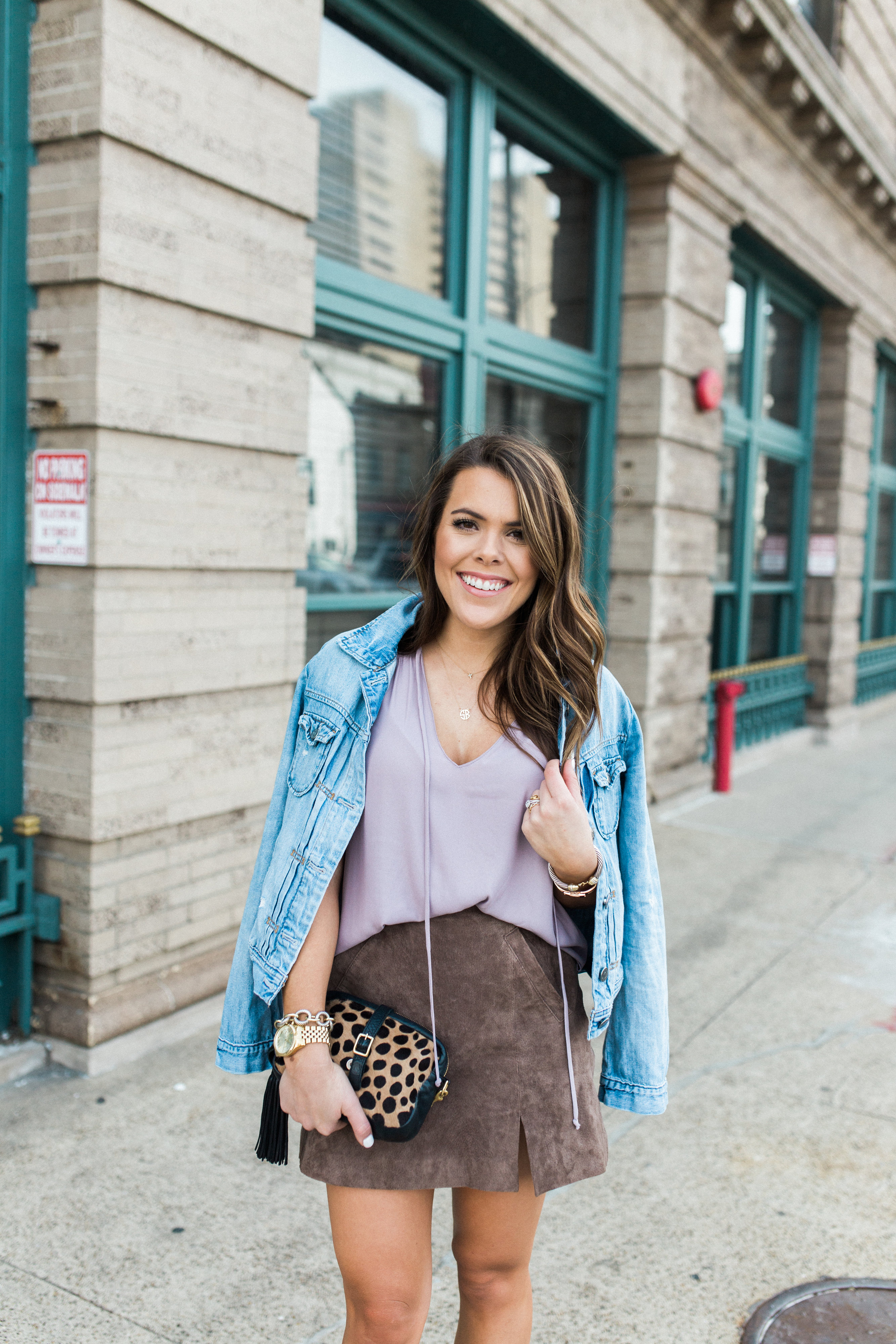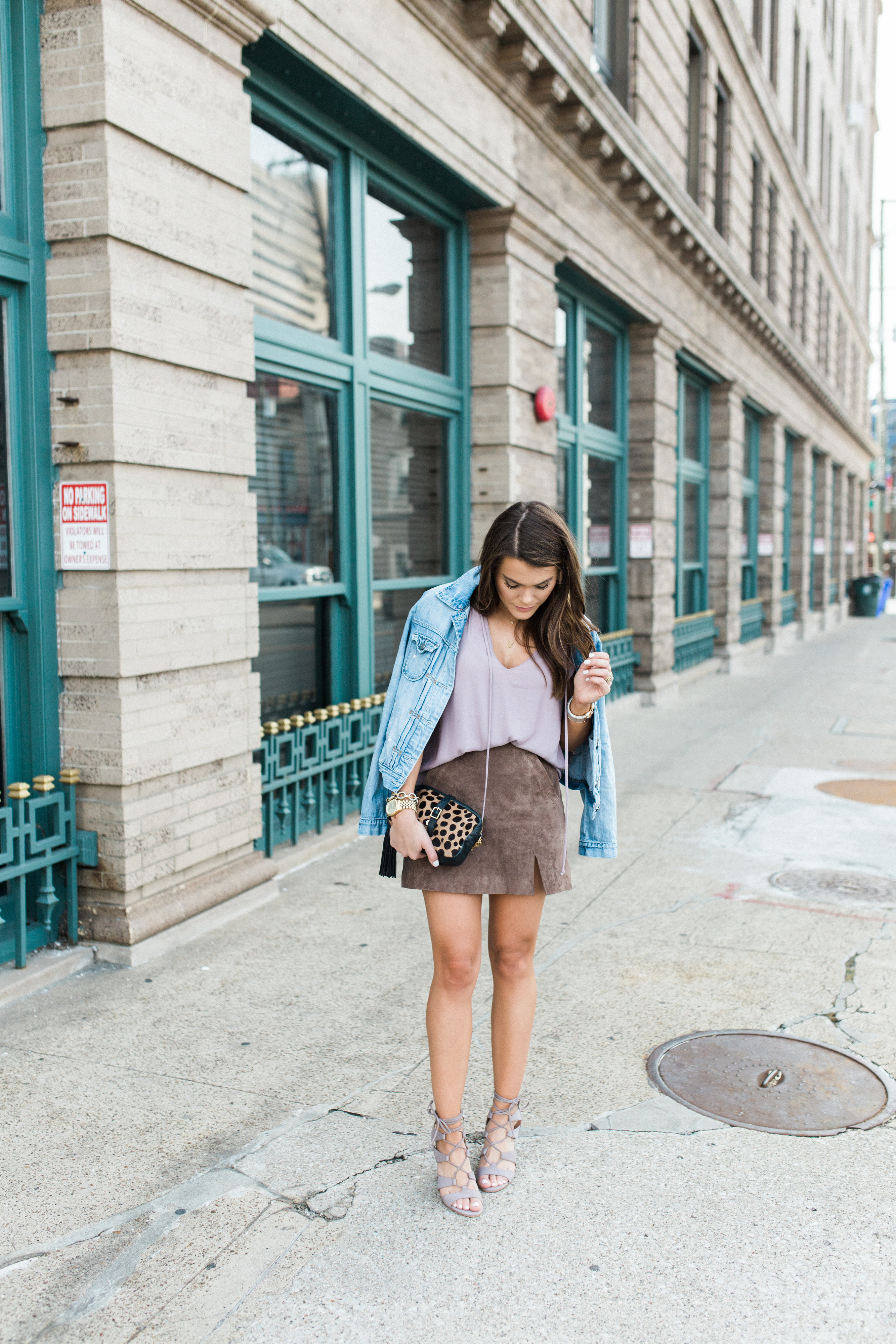 similar Denim Jacket / Sleeveless Top: only $35!! / Suede Skirt / Lace Up Sandals / similar Clare V. Crossbody / Michael Kors Watch / Block Initial Necklace / David Yurman Cuff / David Yurman Petite Gold Bangle / David Yurman Link Bracelet / Dana Rebecca Studs / Lulu Frost Code Rings / Lipstick: 'Kim K.W.' / Lip Liner: 'Pillowtalk' / Blush: 'First Love'