Valentine's Day is less than a few weeks away, and instead of slipping into a LBD, I think I'll wear this Valentine's Day tee instead.
Happy Monday y'all! I hope everyone had an amazing weekend! I kicked it off with some mexican & margaritas with some gal pals, then we had a little too much fun with some friends at the bowling alley & wrapped it up with a Super Bowl party. I'll admit, I was more interested in Justin Timberlake than any football game.
Let's chat about this look, shall we?! First off, I clearly have a thing for pink and camo.. But I first saw this tee online a few weeks ago & fell in love. If you've been following G&G since the beginning, then you know I have always loved a good graphic tee. See here, here & here. I love them so much because I can pair them with unexpected pieces, cue the sequin skirt, plus you can dress them up or down! Today's take: statement earrings & a camo jacket. I can't wait to style this tee into spring too.
How would y'all style this tee come spring?!
Shop this look: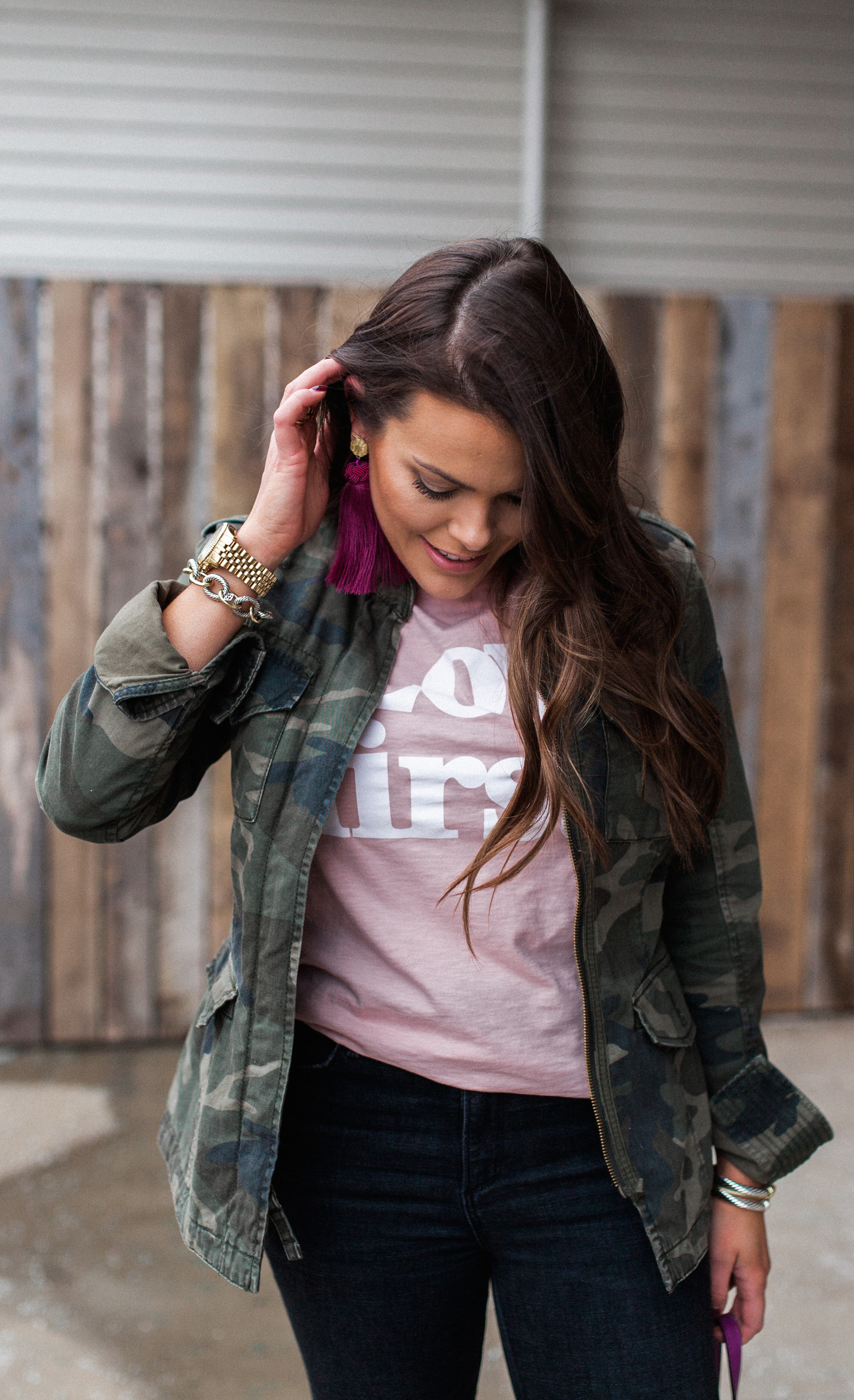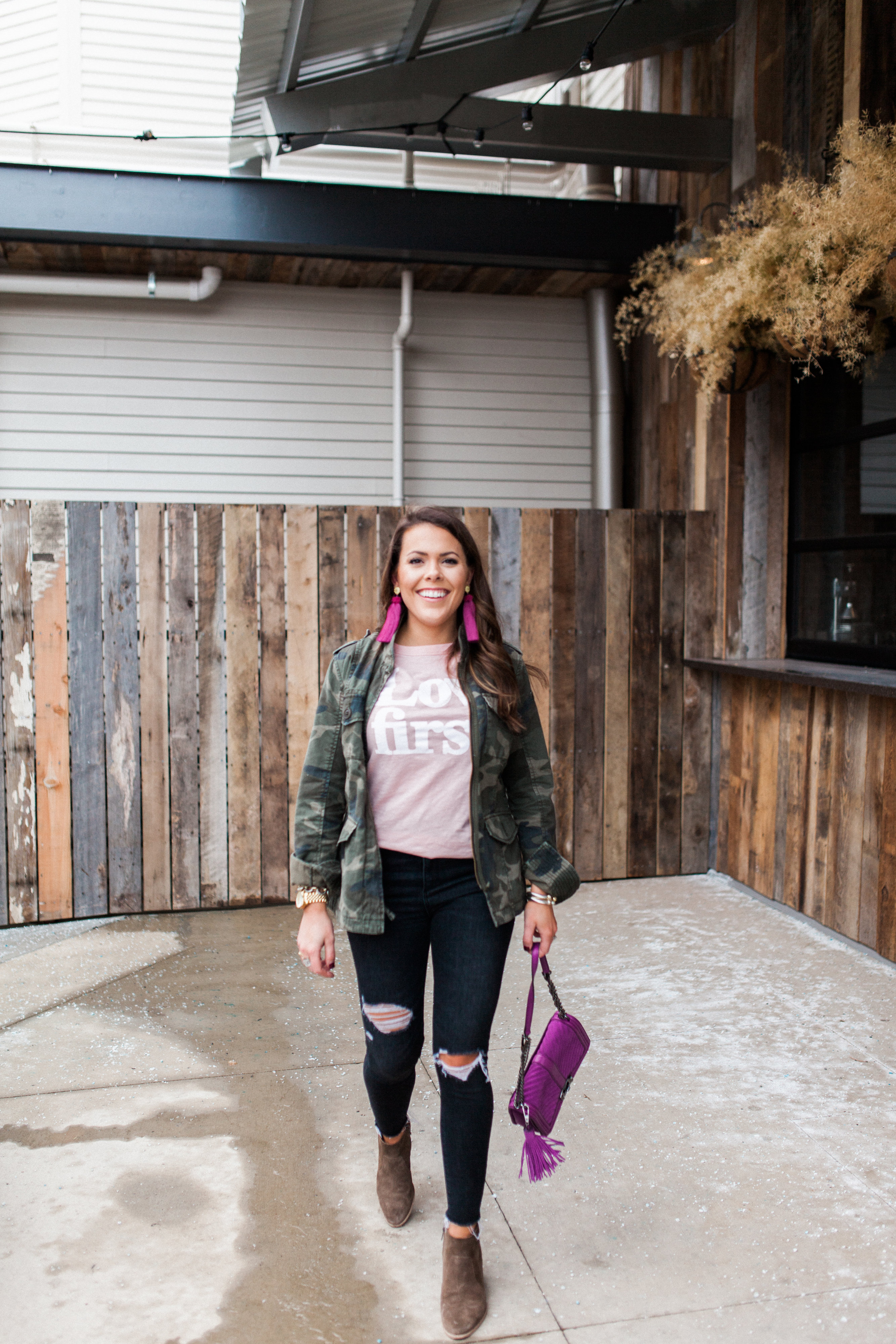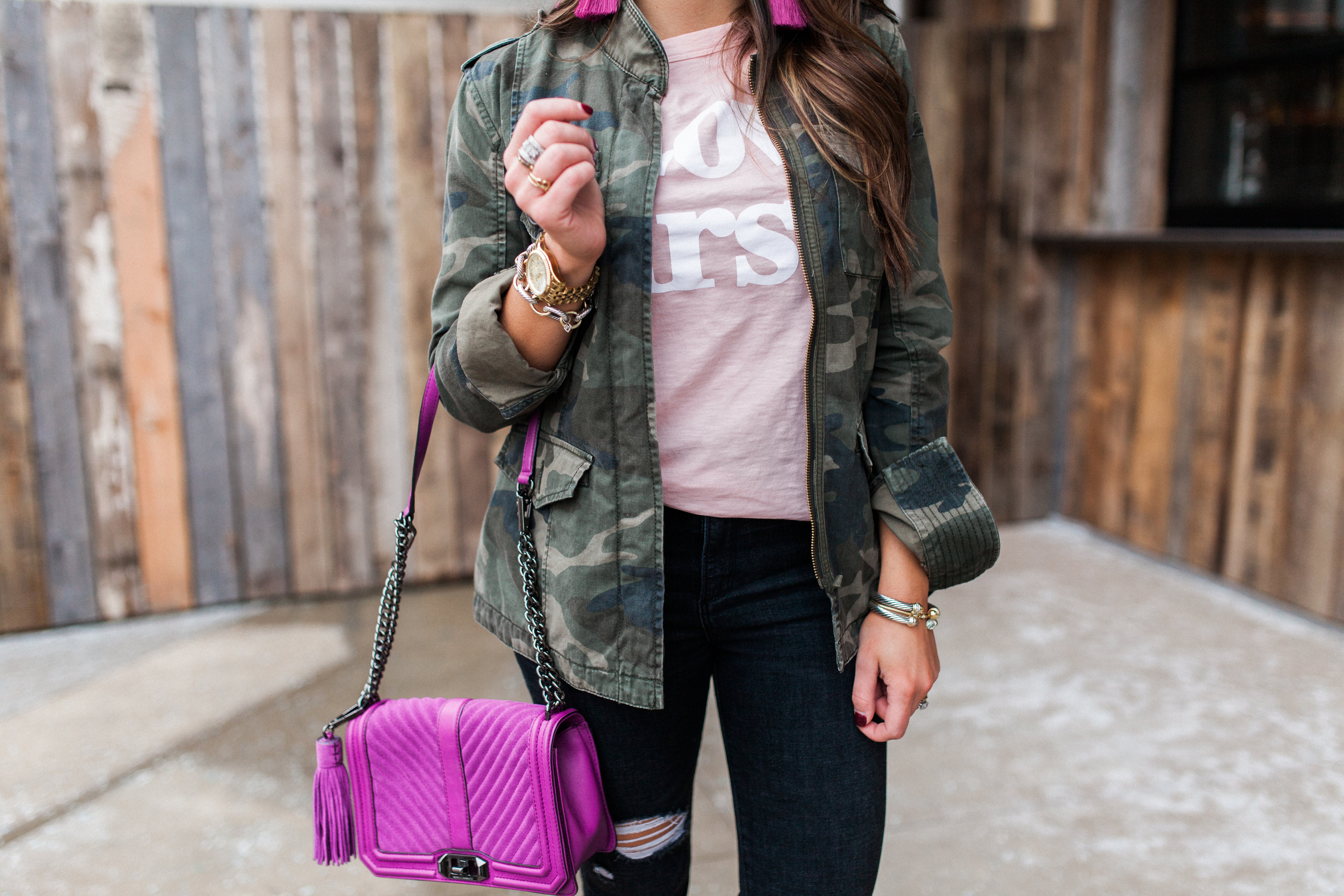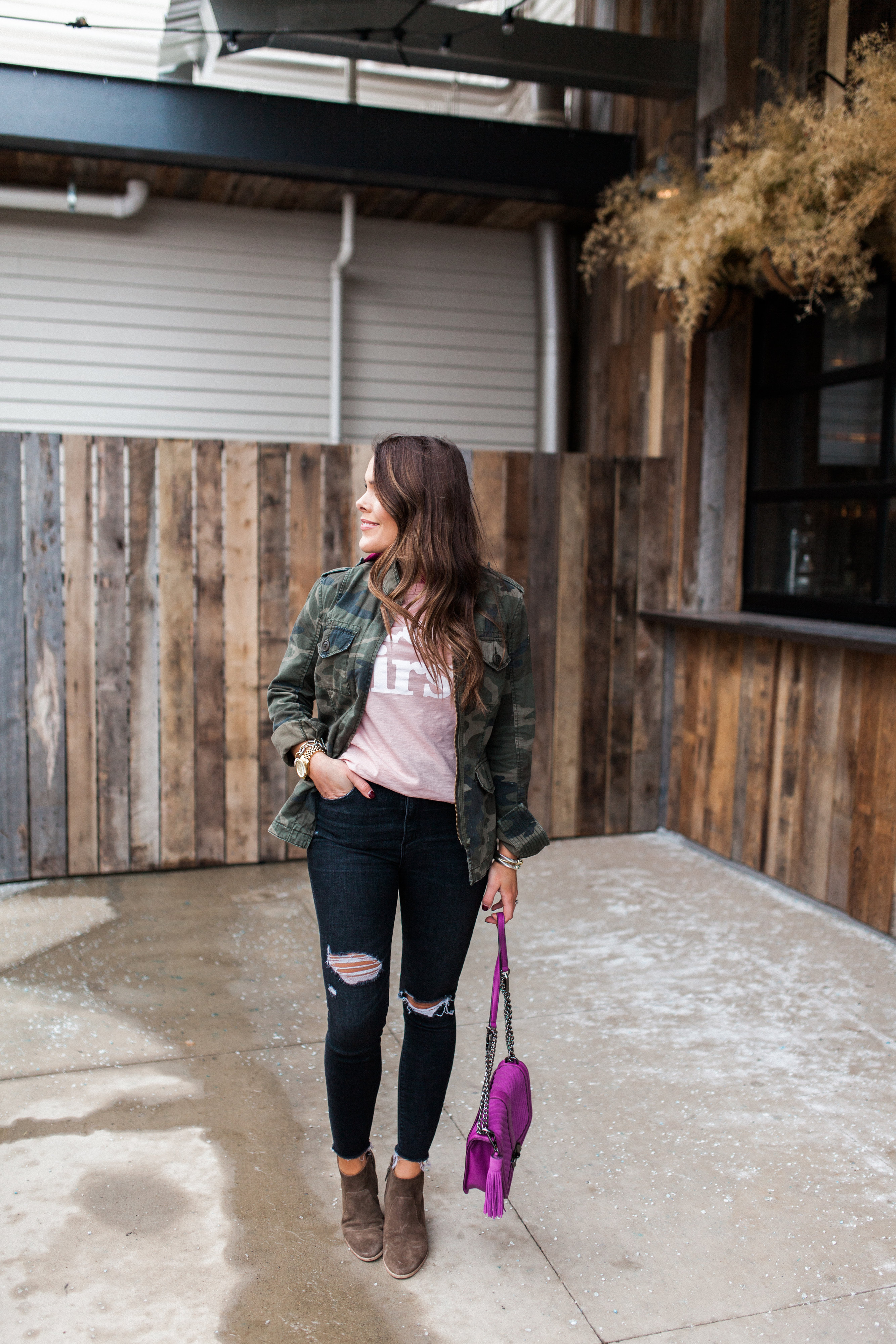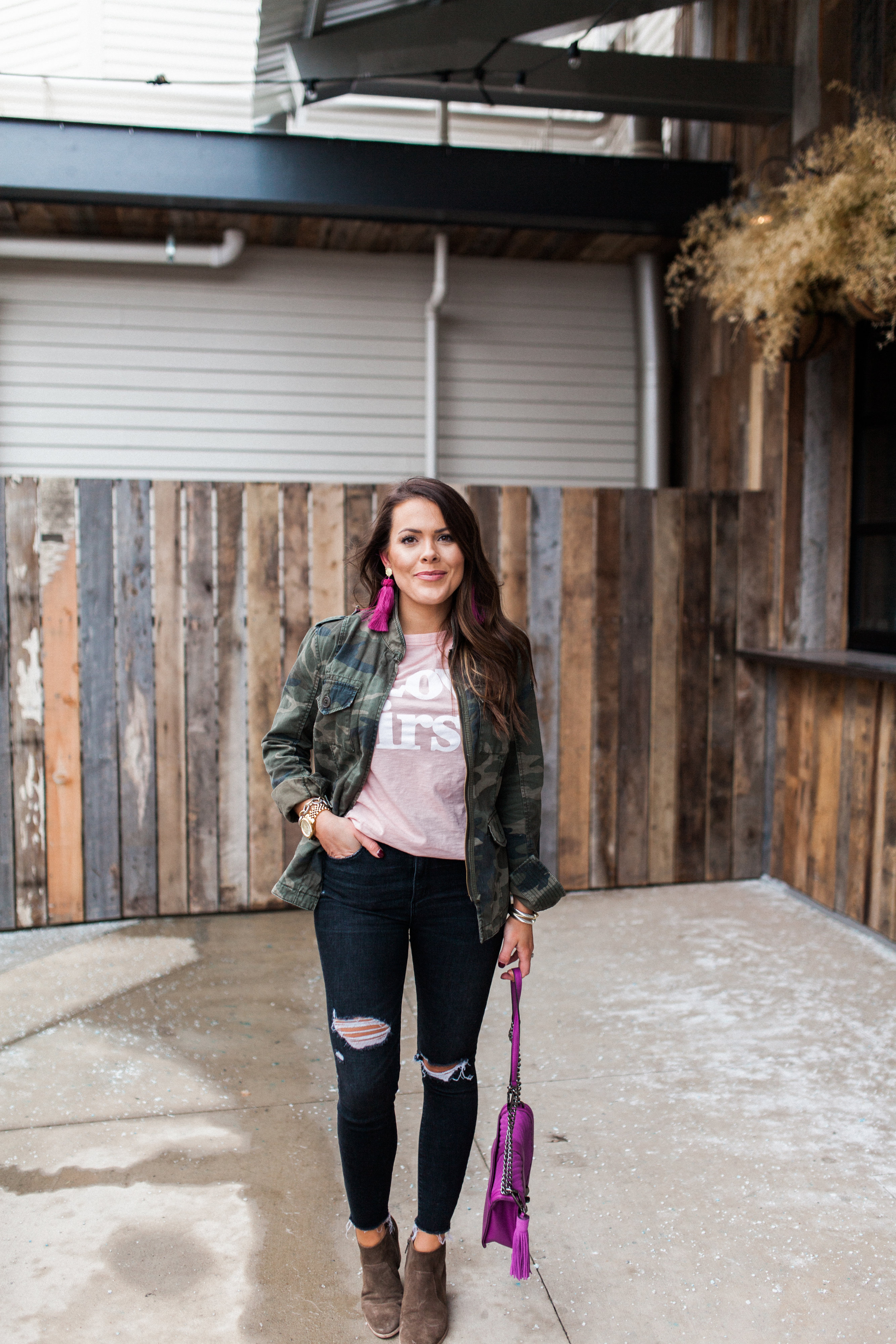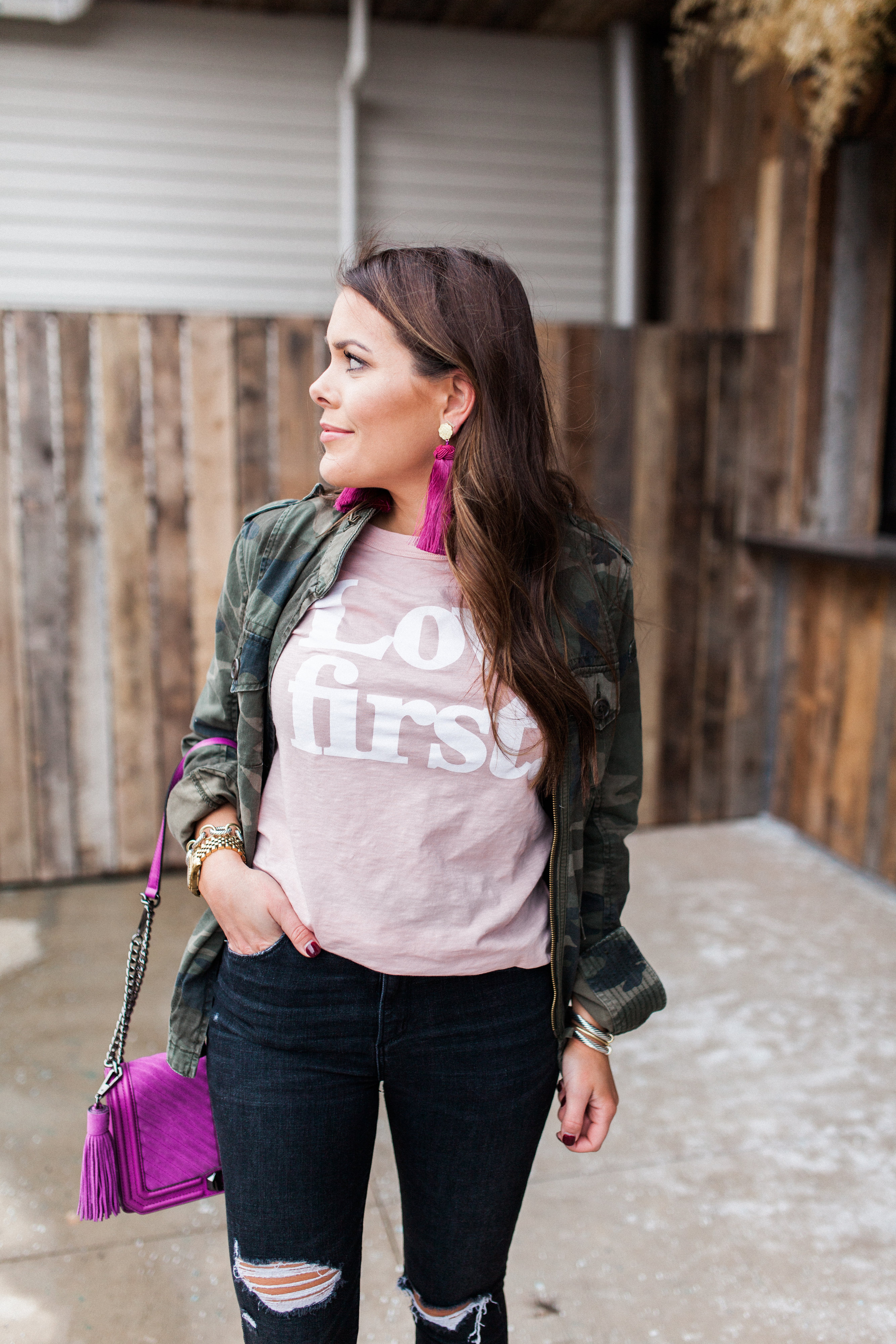 Shop this look: