Valentine's Day Gifts for Him:: all in one place! V-Day is right around the corner, but it's not too late for find the perfect gift for the mister.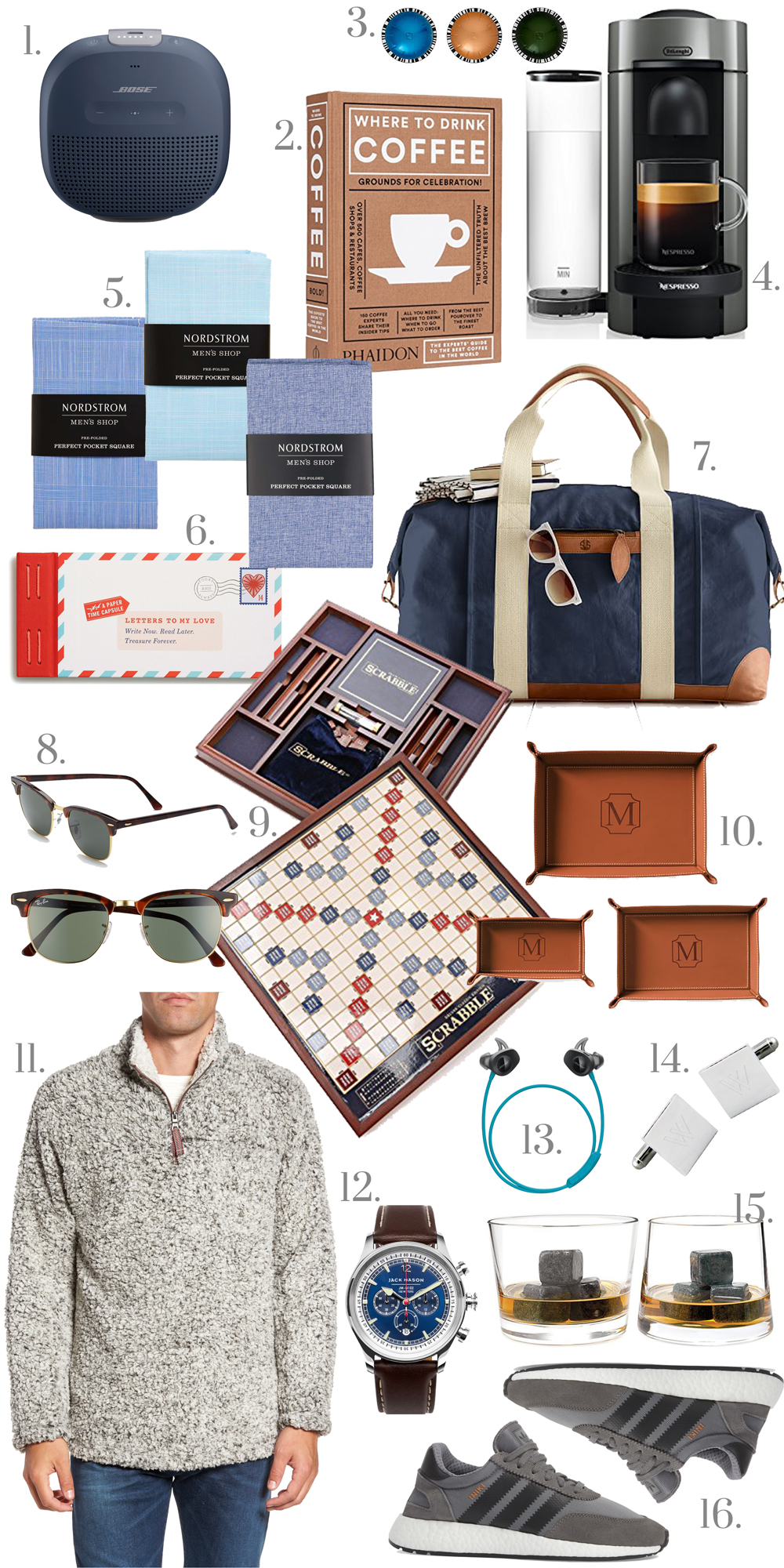 Happy Tuesday y'all! Who else waits until last minute to find the perfect gift for your significant other?! I am so guilty of this. Thankfully Tyler & I are heading to see our favorite (Chris Young!!) in concert Saturday instead of exchanging gifts. I hope he doesn't think he's getting off the hook from getting me some chocolate covered grapes & strawberries from Old Kentucky Chocolates though… Maybe I should send him this post as a reminder just in case 😉
But if you are exchanging gifts with your S.O. this Valentine's Day and are in need of gift ideas, look no further! I love the idea of gifting this Scrabble set. How nice does it look? And who doesn't love a game of scrabble?! If you're looking for something more practical, than this weekender bag or these sneakers would be great gifts! Just started dating? This glasses set or this book are budget friendly & nothing too serious.
I will say, if we were exchanging gifts, this coffee maker would have been wrapped up for Tyler. He has been dying for one of these machines, and V-Day would be the perfect excuse to finally treat him to one.
Still looking for the perfect gift for her?! Check out this gift roundup out next!
Shop Valentine's Day Gifts for Him: