Happy Tuesday y'all! I have travel on the brain, but I'll be buckling down in my office today to prep for a week of vacay. I have little confession, I struggle working from home. I'm so grateful I get the opportunity to work from home, but I get a little cabin fever from time to time. Plus, there isn't anything or anyone keeping me accountable & keeping me productive. Because of this I'm always trying to things to keep me focused during the day, and I've finally found one thing that keeps me productive during the work day– podcasts! I am obsessed. Having something to listen to keeps me focused and provide a little entertainment throughout the day. It seems podcasts have become super popular of late, and I love learning of new ones to listen to so I thought I would share my favorites with y'all today! Keep reading for my favs.
If you just come here for the outfits, I've been living in this combo lately– boyfriend jeans, slides & an oversized sweater! This sweater is SO good y'all, it's under $100 & seriously so soft. I love the bright stripes & the hem line. Oh and these mules are super comfy too– under $100 & they come in 3 colors.
Shop this look: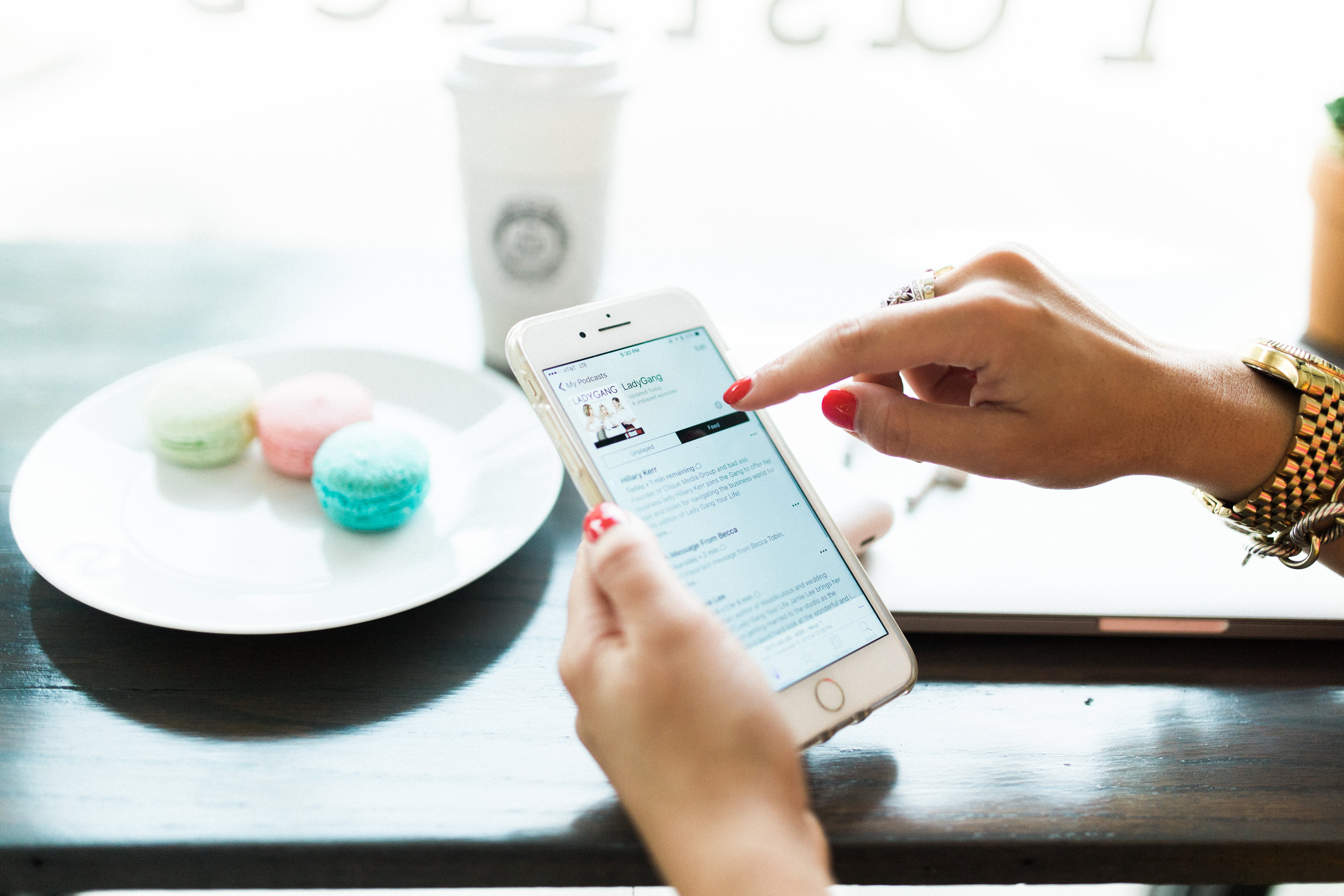 The Best Podcasts!
The Lady Gang: LOVE, LOVE, LOVE! This one was recommended to me only a few weeks ago, but I already can't stop listening. Three ladies– Becca Tobin, Jac Vanek & Keltie Knight, chat with a celebrity guest each week & share their latest life happenings along the way.

Serial: This was the first podcast I ever listened to! I feel like this is definitely one of the most popular podcasts. If you're a podcast newbie, definitely give the first season a listen. If you're not, then I am sure you've listened to this one before or at least heard of it. This famous podcast follows the case of the murder of Hae Min Lee & the arrest of her ex-boyfriend, Adnan Syed.

S-Town: This podcast knocked my socks off! I was obsessed & binged listened all 7 episodes. I can't even begin to describe it, but I highly recommend. What first starts out as a potential murder tip from a gentleman named John, turns into something much more.

Up & Vanished: This investigative podcasts follows a cold case of a Georgia beauty queen who disappeared 11 years ago. The craziest part? There is a break in the case in present day!

True Crime Garage: Listening to podcasts definitely has me into the whole true crime genre, and I love TCG! True Crime Garage recaps a new case each week, everything from cold cases to local horror stories & more.

Kentucky Sports Radio: This local sports radio show uploads their show each day to podcast, so I normally wait & listen here without radio commercials. They cover everything from the Wildcats to the latest local happenings. It's not your average sports radio show, and that's why I like it so much! If you love the CATS like I do, definitely give it a listen.

Straight Up With Stassi: This podcast is hilarious! Star of Bravo's Vanderpump Rules, Stassi Schroeder, shoots the shit with her girlfriends & it is always entertaining!

Someone Knows Something: Another crime podcast, this one follows a different cold case each season. It's definitely one I have enjoyed.
Honorable mentions: Crimetown, Wrongful Conviction, Modern Love, Sincerely, X, Casefile, Sworn & 30 for 30.
Please let me know your favorites as well! xo!