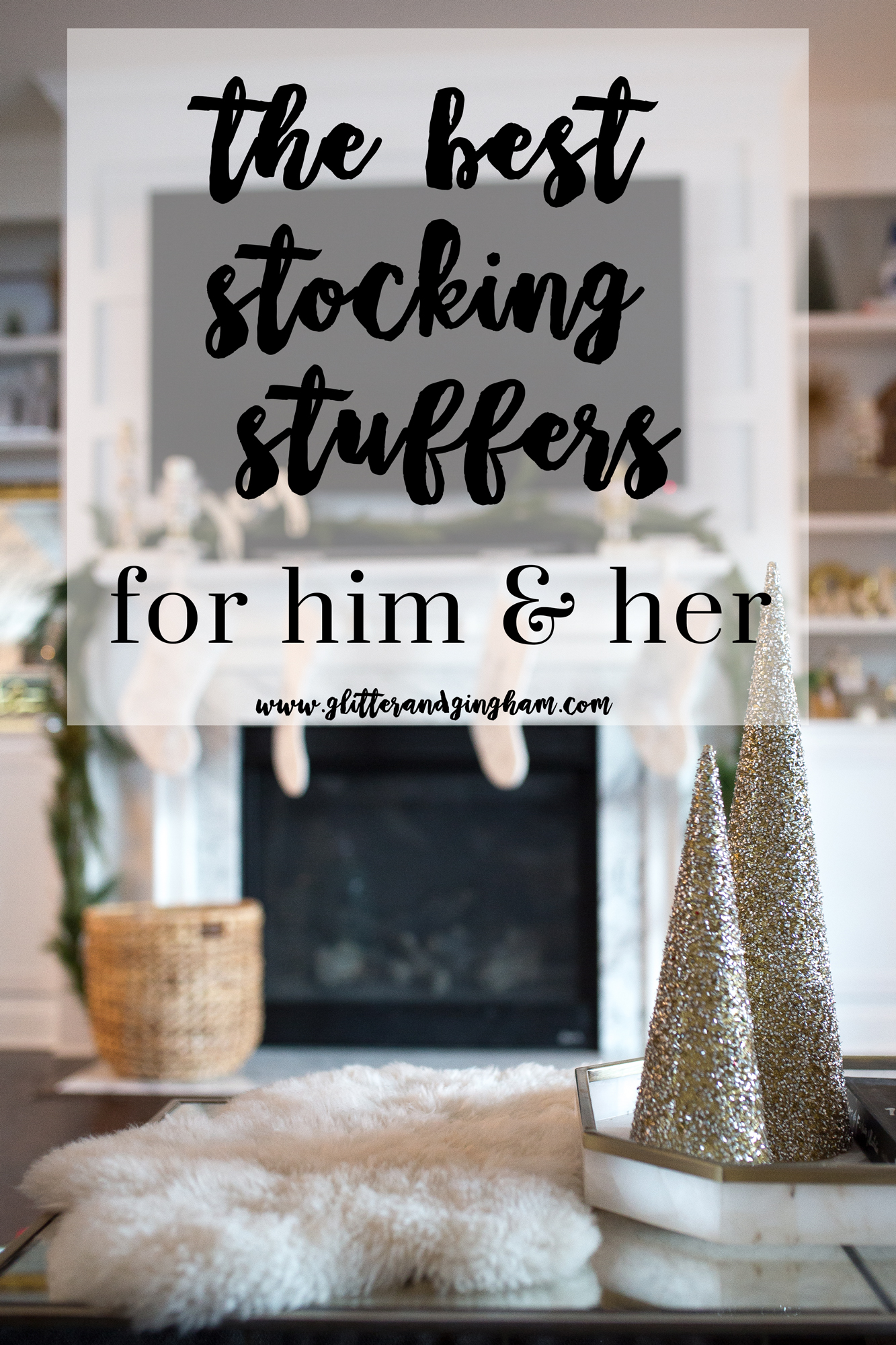 Happy Friday y'all! I am wrapping up this week with my favorite gift guide yet– STOCKING STUFFERS! Stocking stuffers are my favorite things to buy each year, and my favorite things to open Christmas morning, which might be why this is my favorite gift guide to put together each year! I have tried to find something for everyone, and for all budgets too. What is your go to stocking stuffer?!
Don't forget to check out: Gifts for the Girl Who Has Everything // Gifts for Him // Gifts for the College Student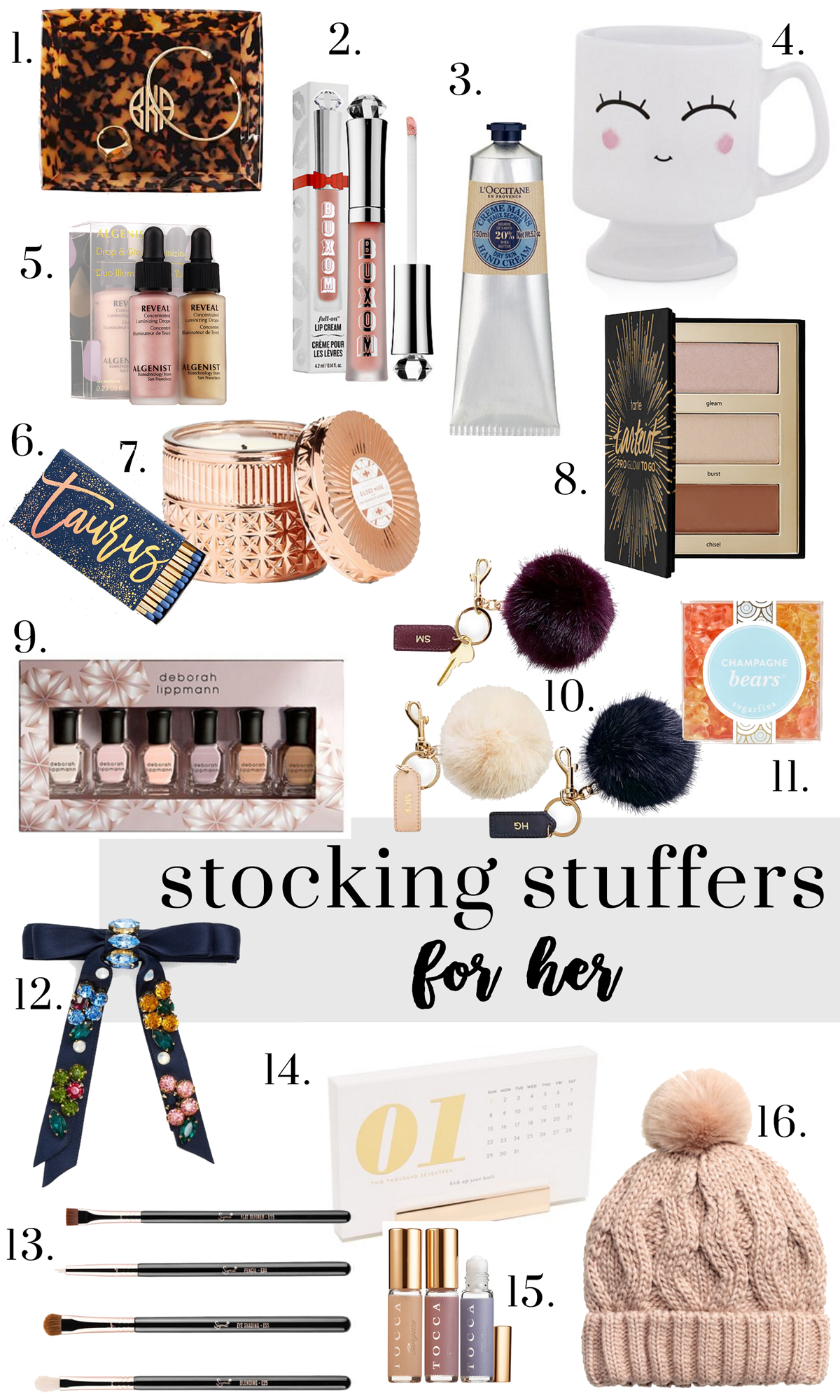 Tortoise Shell Catch All 2. Buxom Lipgloss in 'White Russian' 3. L'Occitane Hand Cream 4. Emoji Mug (only $8!) 5. Highlighter Drops 6. Horoscope Match Box 7. Capri Blue Candle 8. Tarte Contour Palette 9. Deborah Lippmann Nail Polish Set 10. Monogram Pompom Keychain 11. Sugarfina Champagne Gummy Bears 12. Rhinestone Bow Barrette 13. Sigma Eyeshadow Brushes 14. 12 Month Desk Calendar 15. Tocca Rollerball Set 16. Pompom Beanie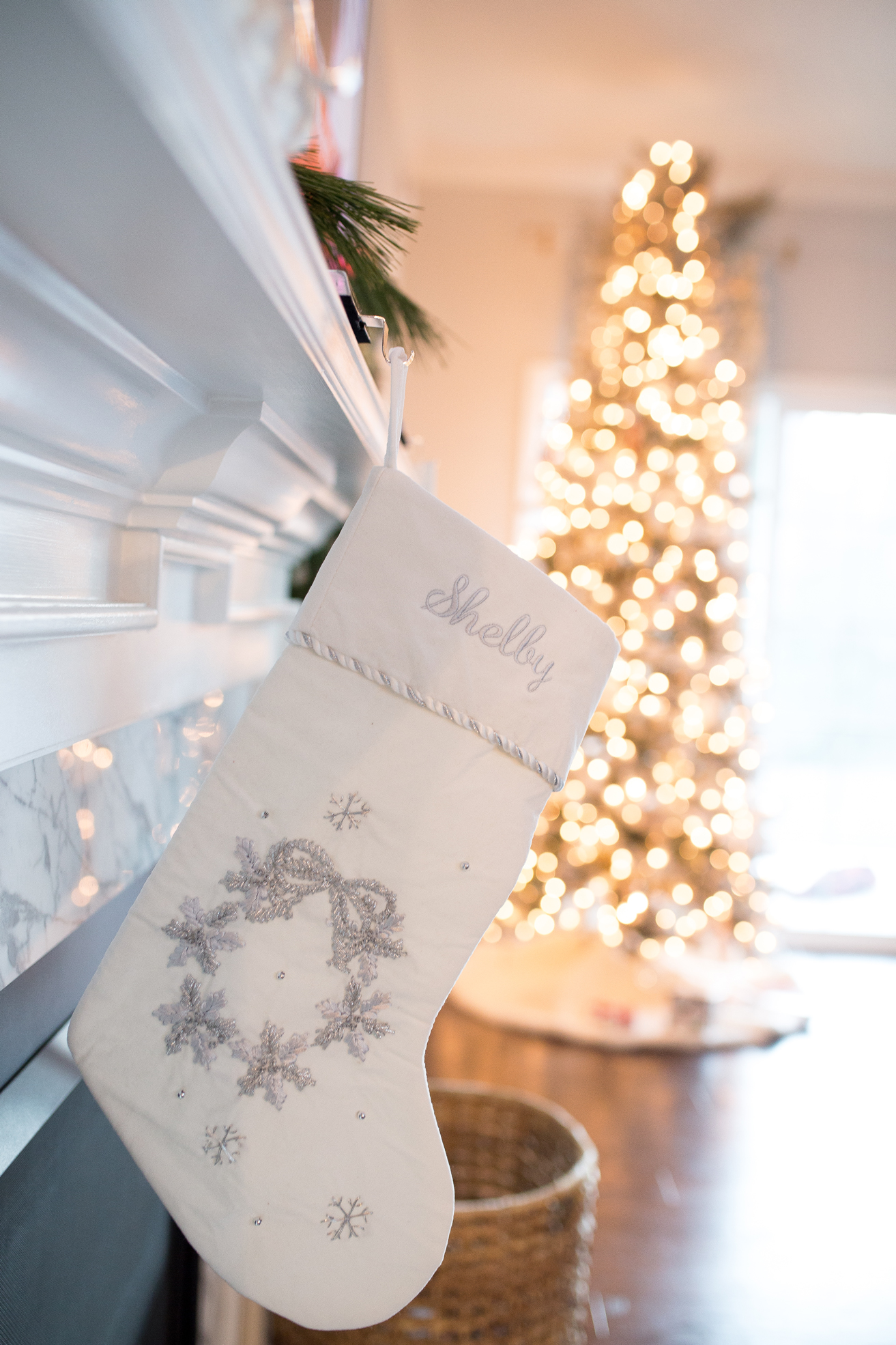 Personalized Stockings were a must. Don't worry, the pups got their own too !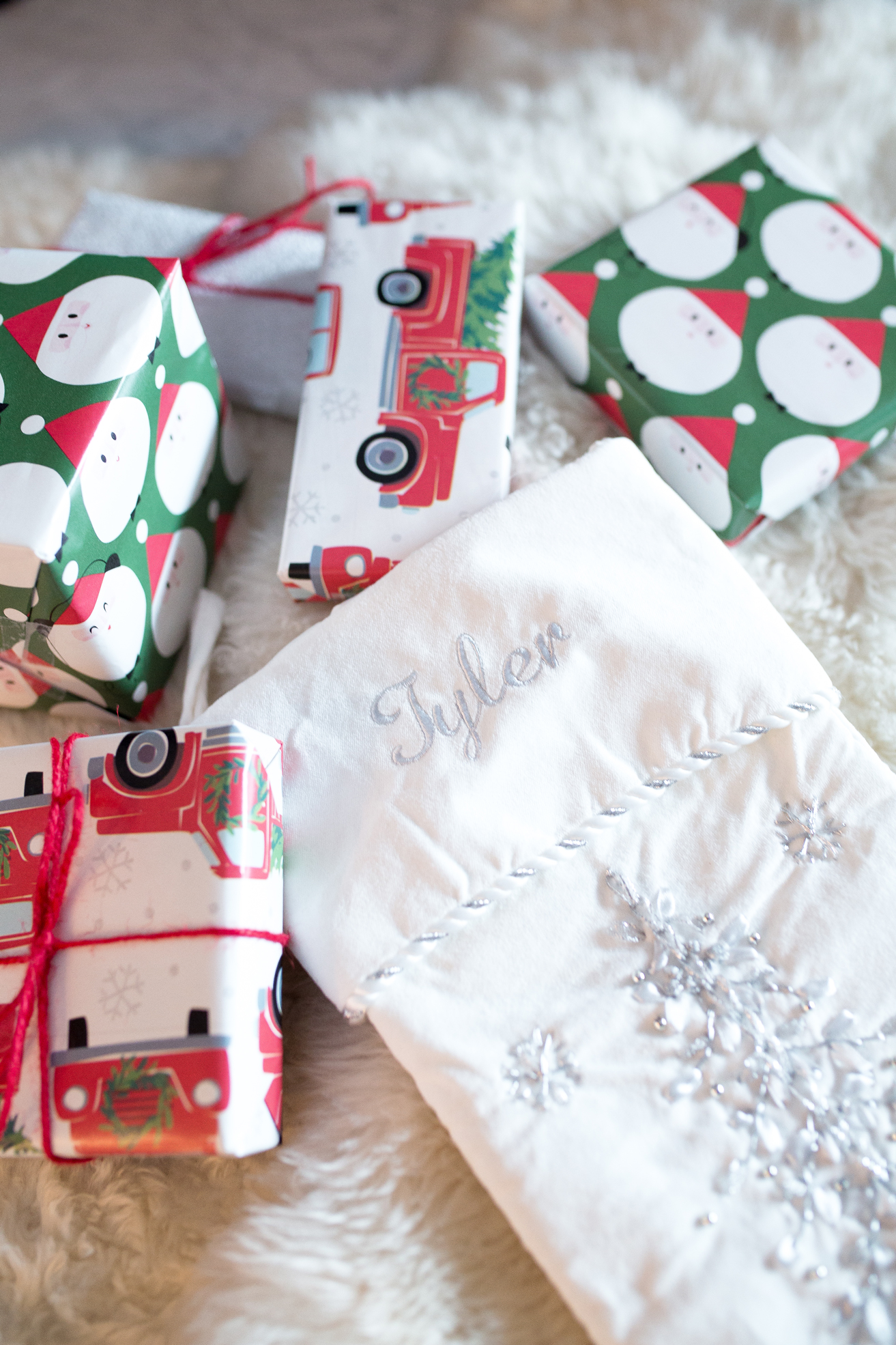 I love wrapping each little gift I stick in stockings. My momma does this for us each year, and I love carrying on this tradition!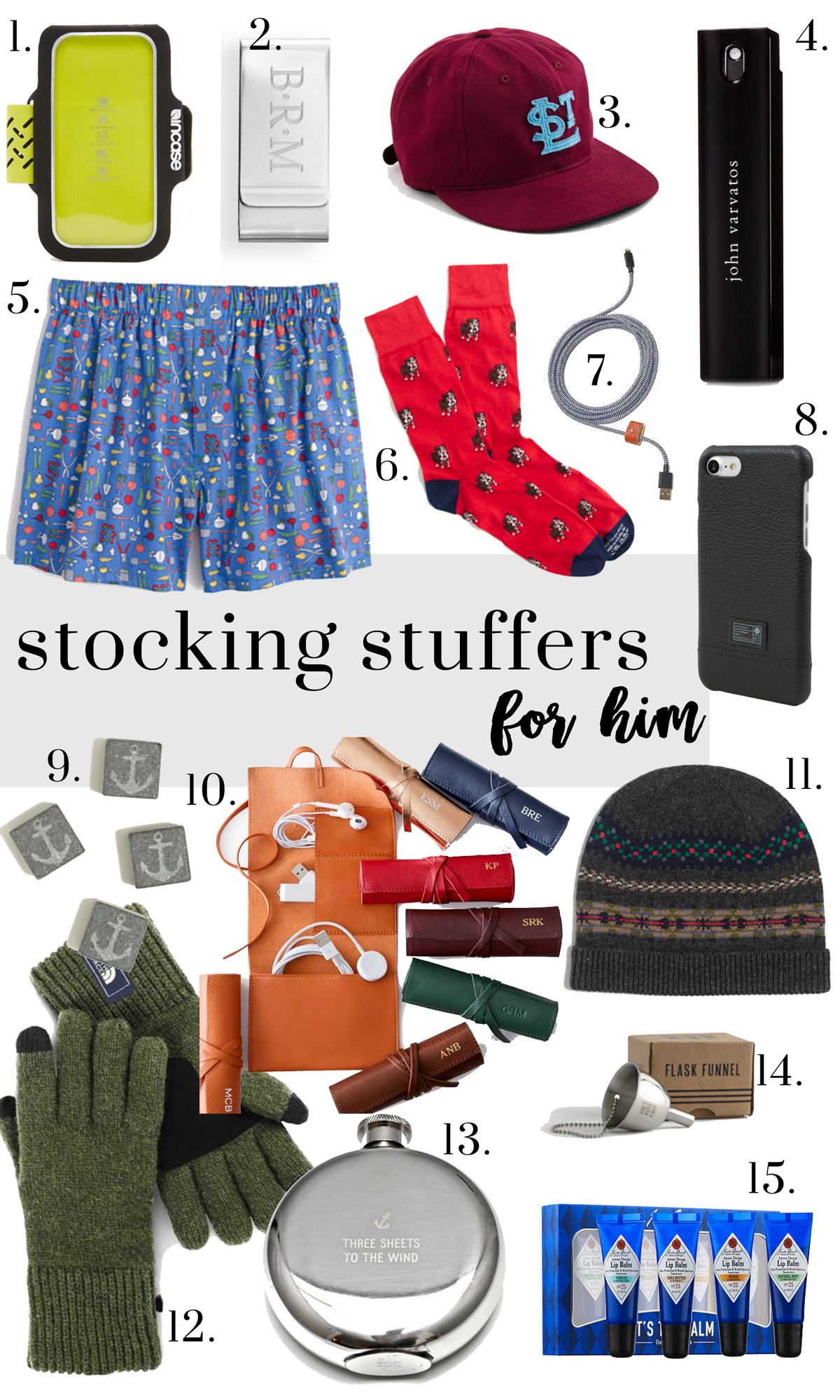 iPhone Exercise Arm Band 2. Monogram Money Clip 3. Ball Cap 4. Travel Fragrance Set 5. Critter Boxers 6. Critter Socks 7. Charger Cord 8. iPhone Case 9. Whiskey Rocks 10. Travel Charger Rollup 11. Fair Isle Beanie 12. Smart Phone Gloves 13. Three Sheets to the Wind Flask 14. Flask Funnel 15. Jack Black Lip Balm Set