J. Crew Parka (similar color parka) / similar Cable Knit Sweater / LOFT Jeans / Koolaburra by UGG Boots c/o / similar Plaid Scarf / Pompom Beanie / Madewell Transport Tote / Michael Kors Watch / David Yurman Cuff / David Yurman Petite Gold Bangle / David Yurman Link Bracelet / Dana Rebecca Studs / Lipstick: 'Kim K.W.' / Lip Liner: 'Pillowtalk' / Blush: 'First Love'
Happy Monday y'all! I hope everyone had a fun & relaxing weekend. Ours was pretty laid back, we had a game night with friends and we helped celebrate our niece's 1st birthday! It was a good one y'all.
It looks like we're going to have another mild week around here temperature wise, but when we had those frigid temps a few weekends ago, I lived in different variations of this outfit! Each variation included these boots & this coat, because I am all about comfort when it gets too cold to care 😉 What is your go to piece in your closet when the winter is in full force?!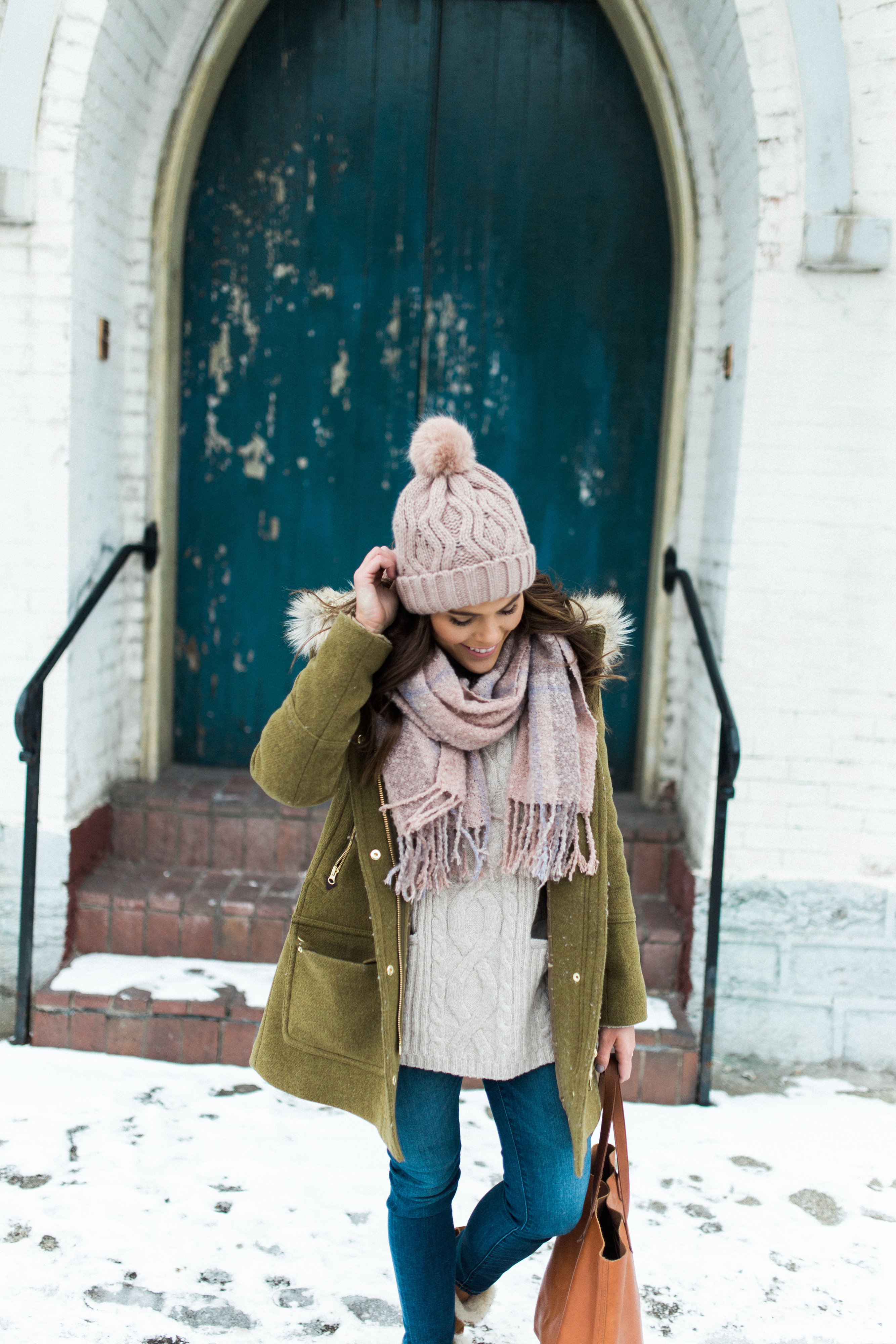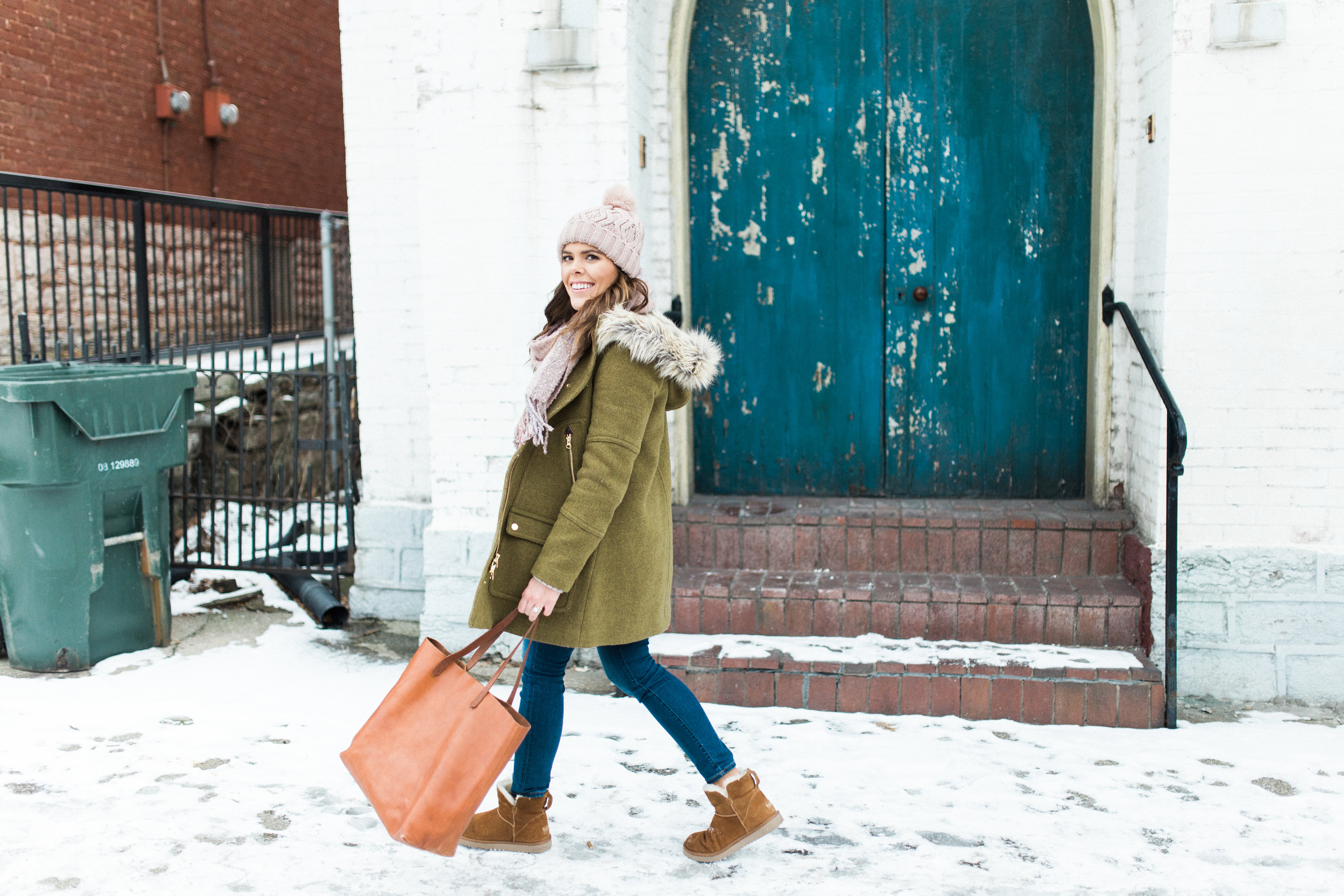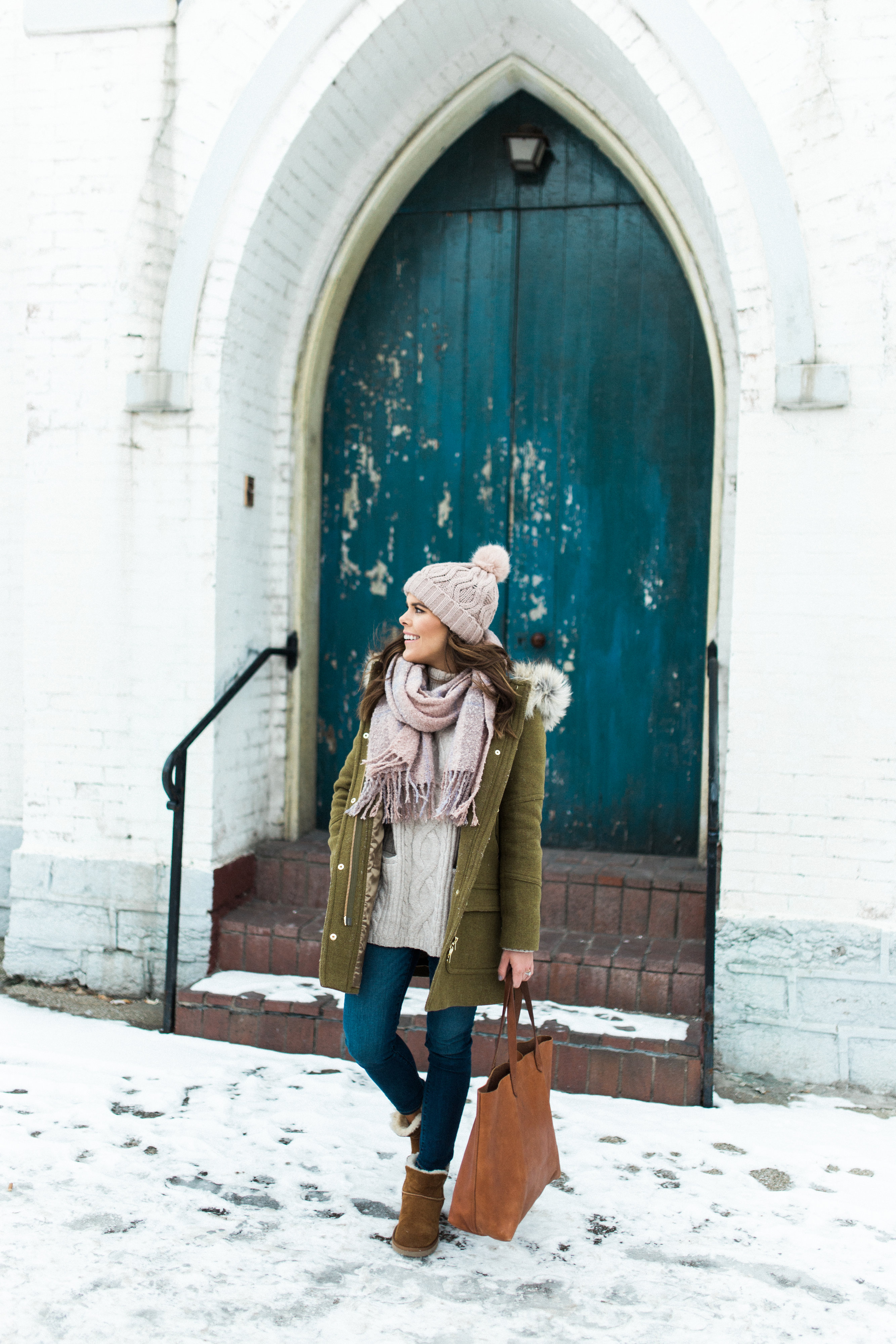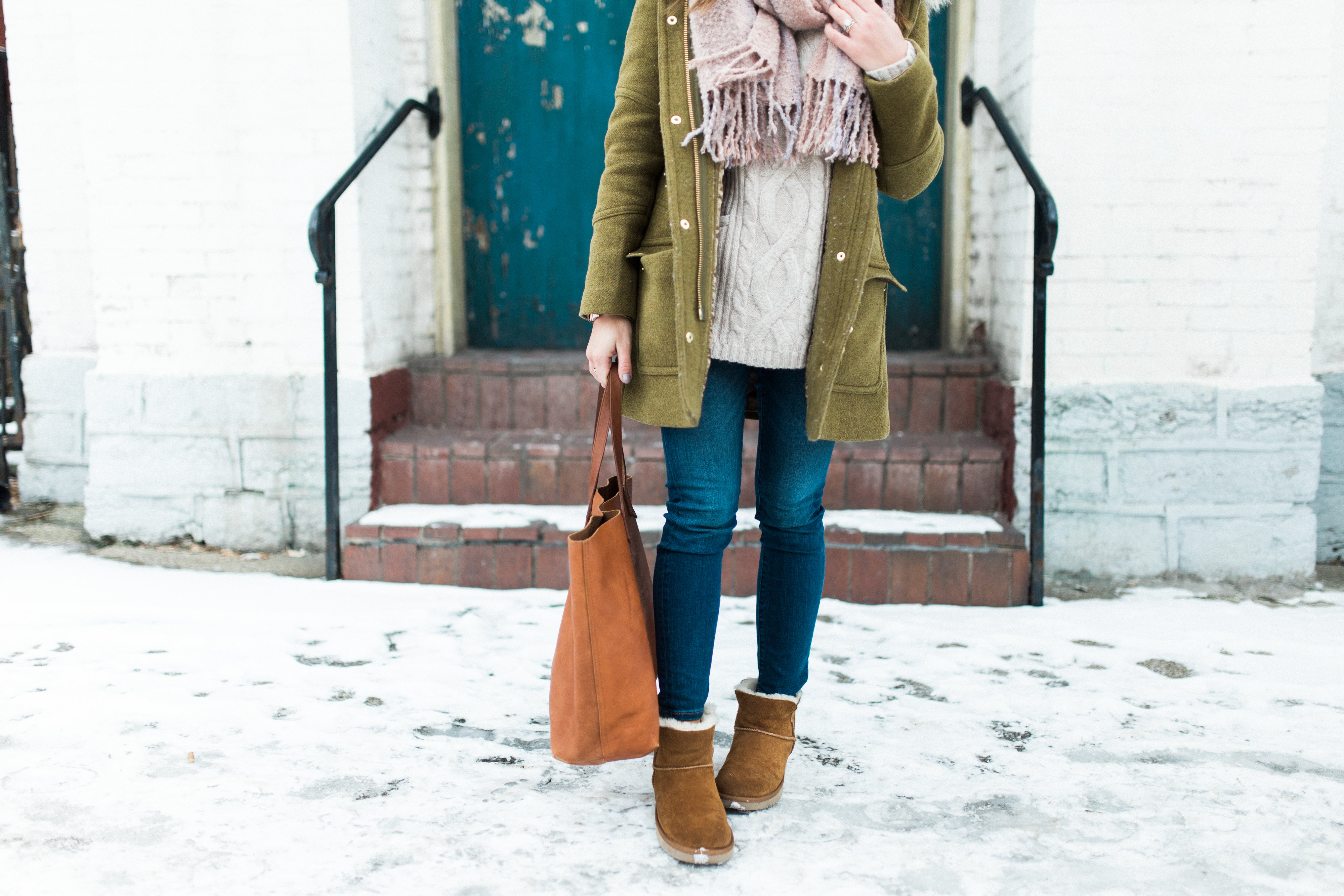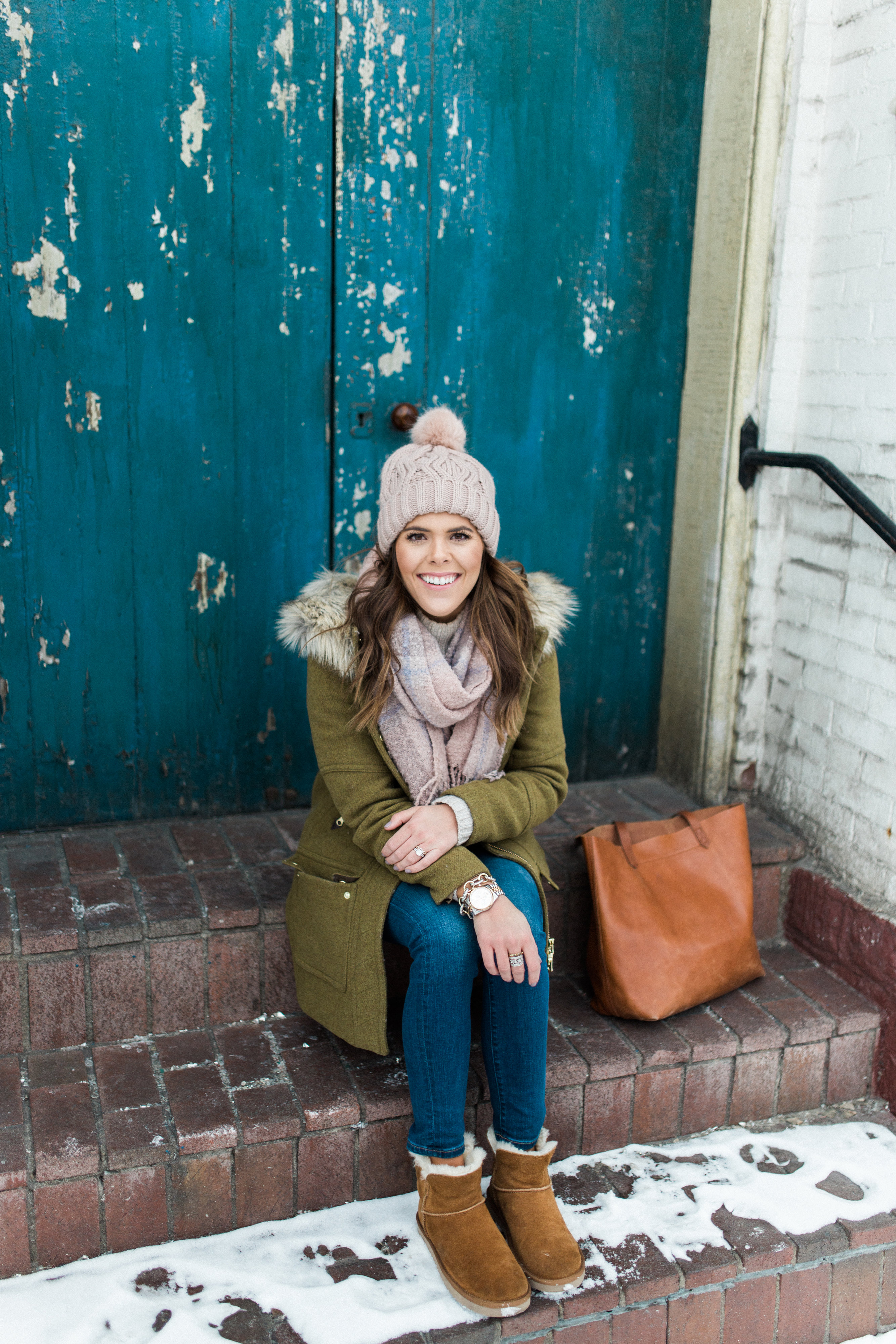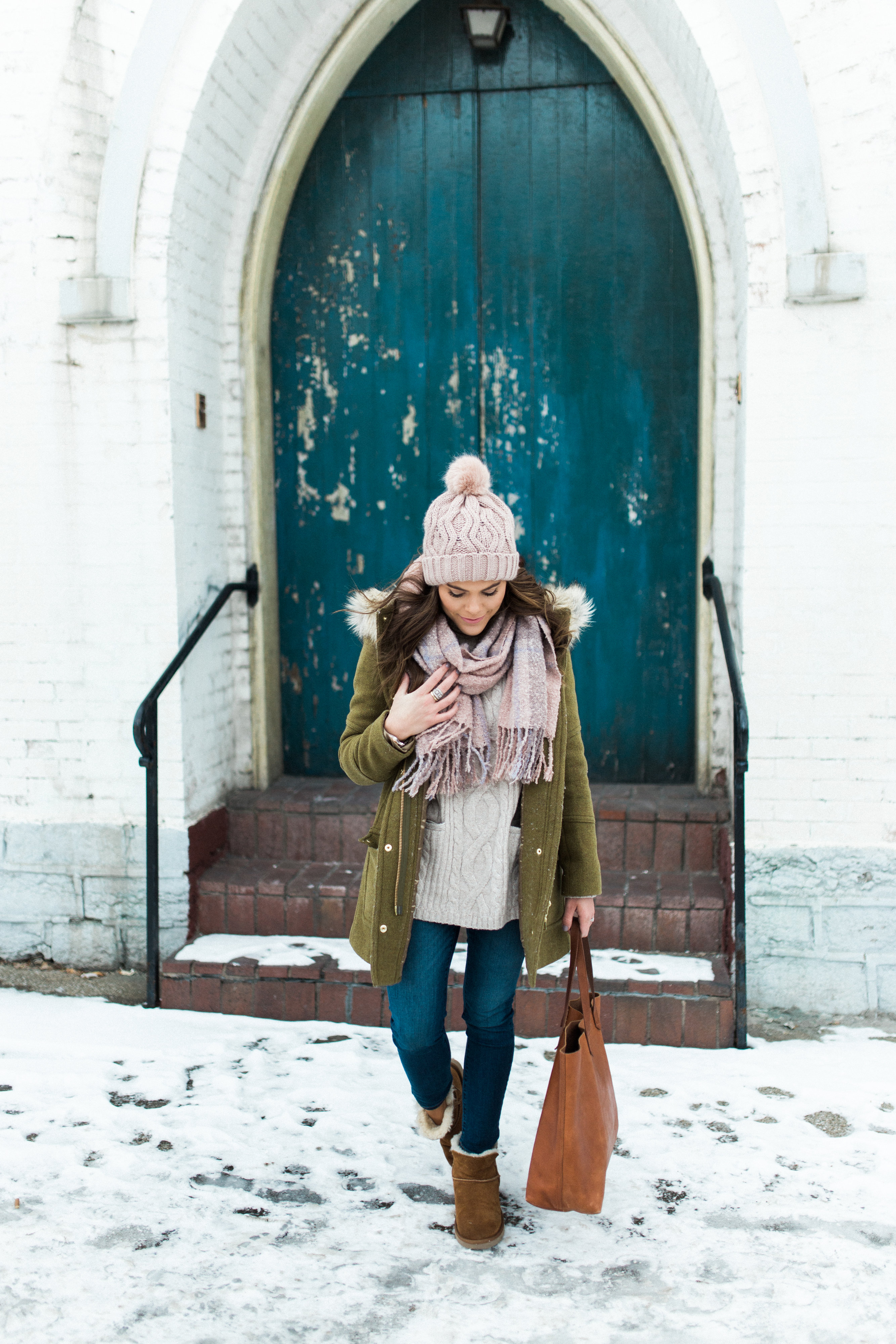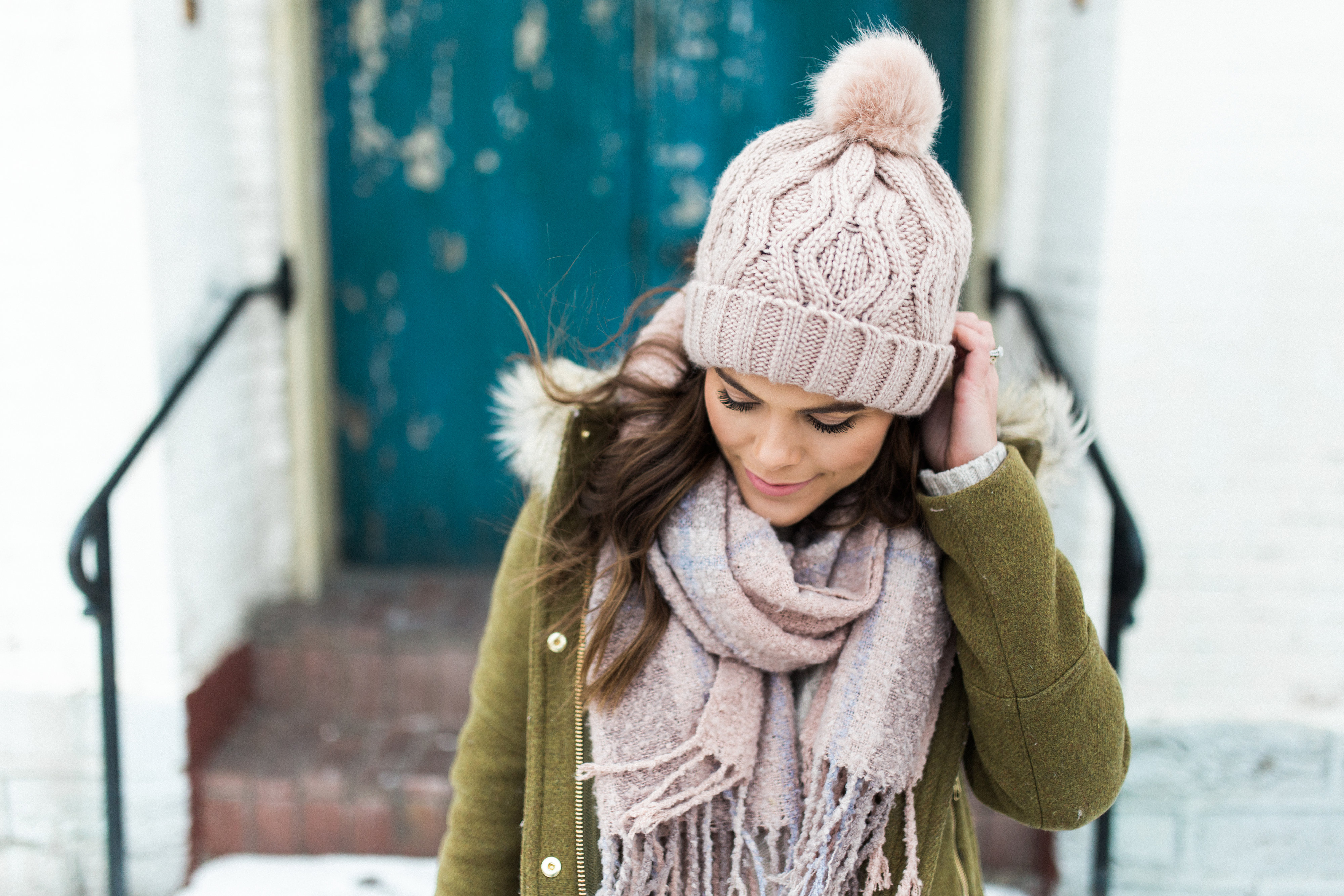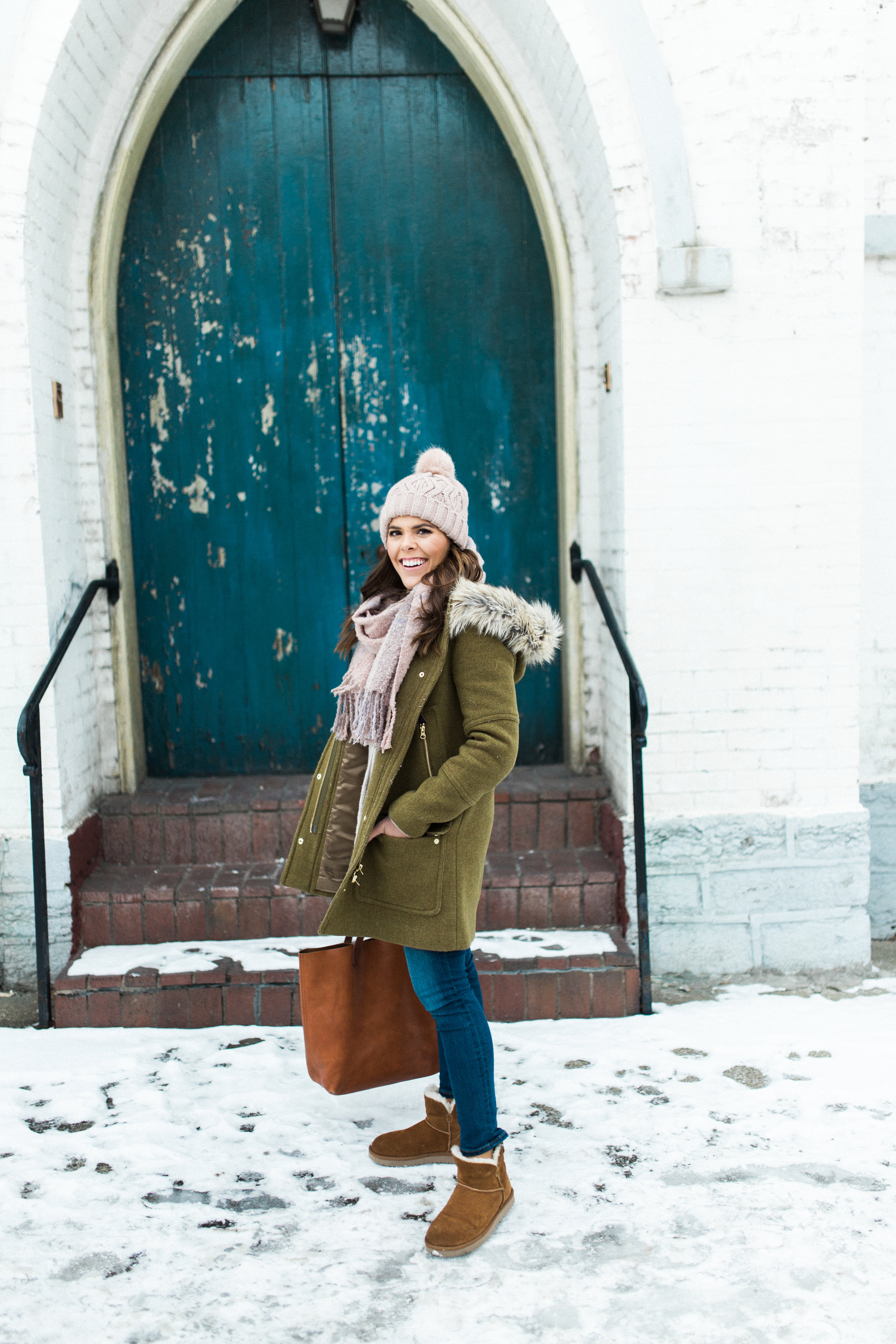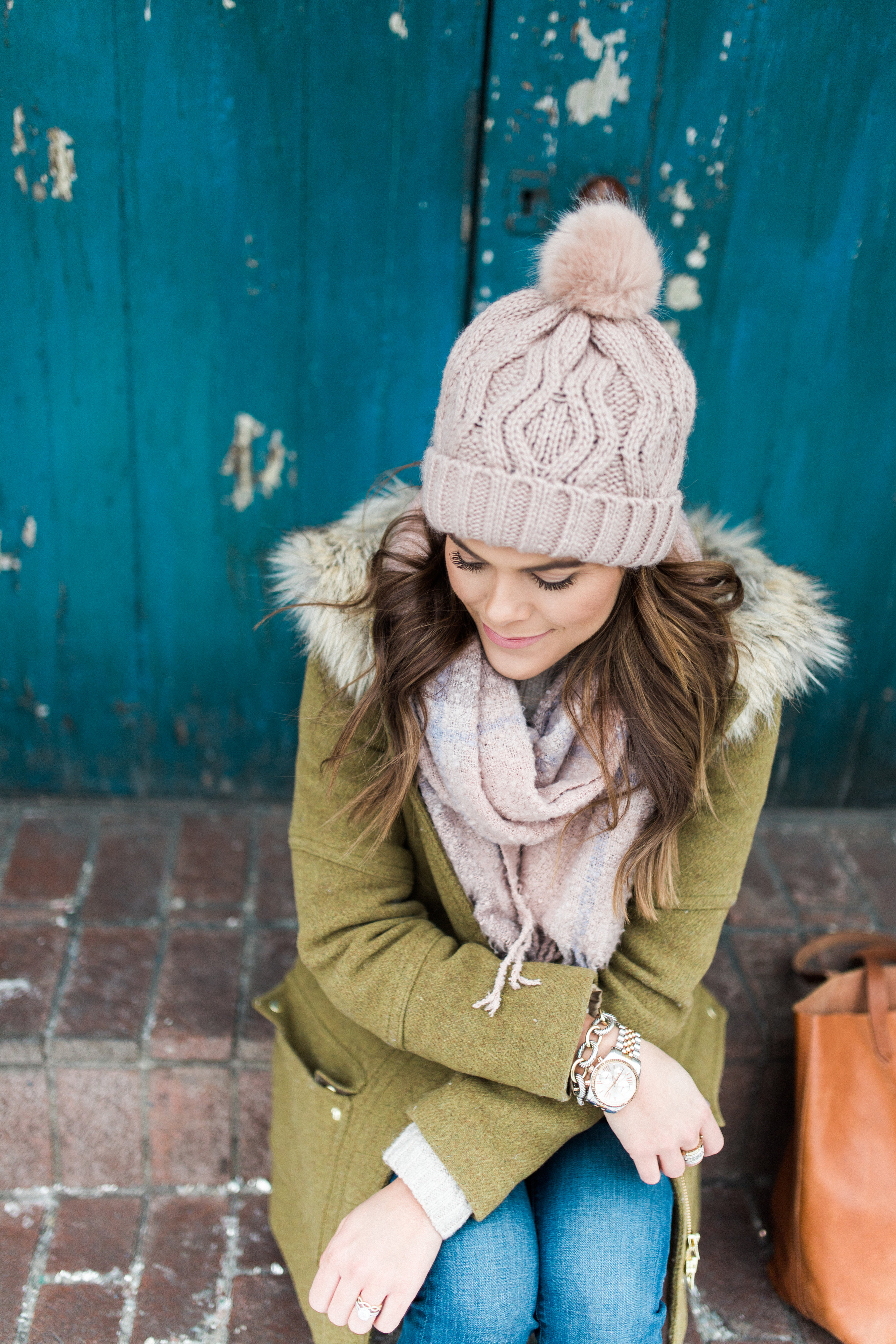 J. Crew Parka (similar color parka) / similar Cable Knit Sweater / LOFT Jeans / Koolaburra by UGG Boots c/o / similar Plaid Scarf / Pompom Beanie / Madewell Transport Tote / Michael Kors Watch / David Yurman Cuff / David Yurman Petite Gold Bangle / David Yurman Link Bracelet / Dana Rebecca Studs / Lipstick: 'Kim K.W.' / Lip Liner: 'Pillowtalk' / Blush: 'First Love'