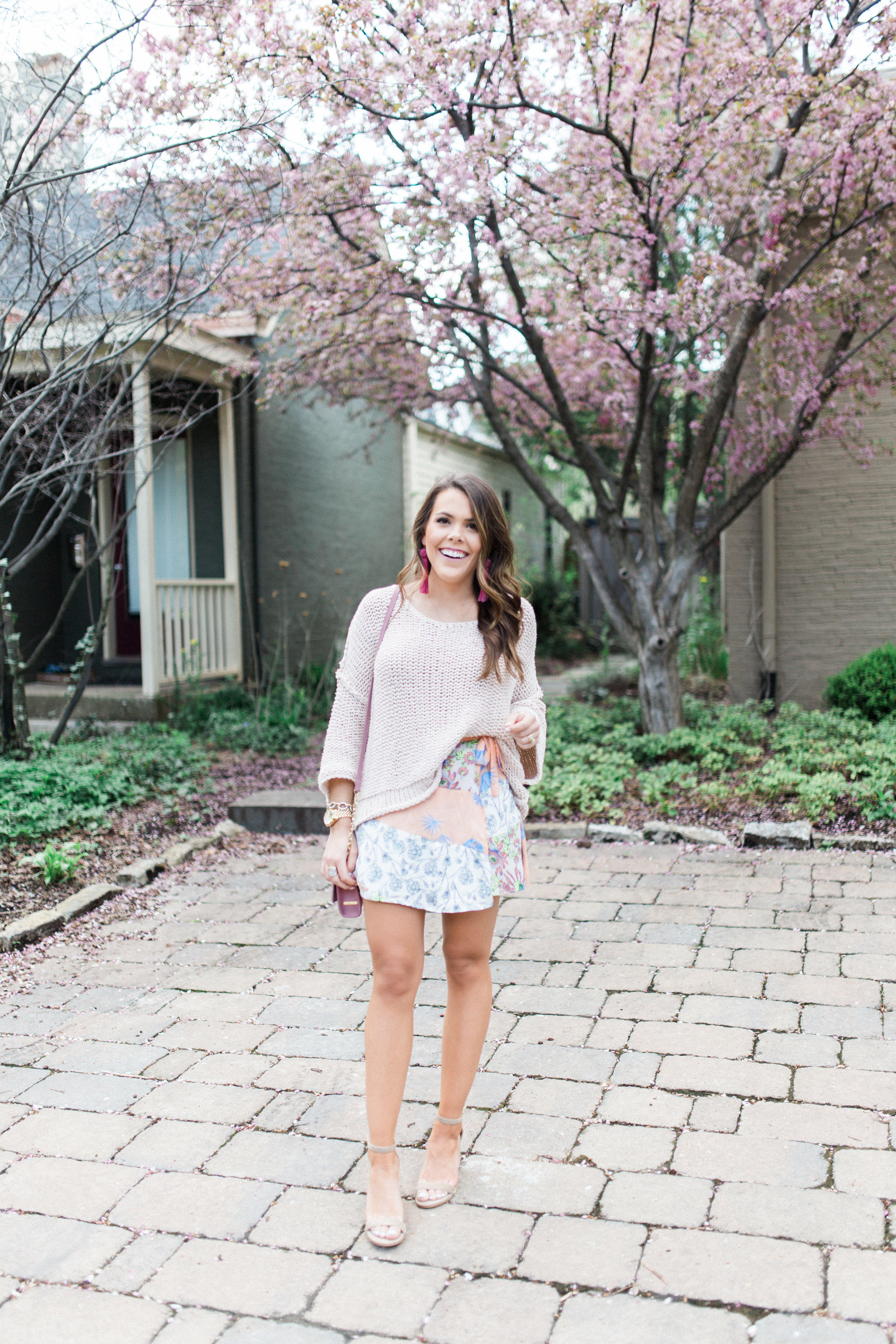 Free People Sweater / Free People Skort / Nude Ankle Strap Sandals / Gigi New York Crossbody c/o / Tassel Earrings / Michael Kors Watch / David Yurman Cuff / David Yurman Petite Gold Bangle / David Yurman Link Bracelet / Dana Rebecca Studs / Lulu Frost Code Rings / Lipstick: 'Kim K.W.' / Lip Liner: 'Pillowtalk' / Blush: 'First Love'
Happy Thursday y'all! I hope everyone is having an amazing week! Tyler & I have a little something out of the norm in store for today. There is a new development coming to Lexington, The Summit at Fritz Farm, and today kicks off the "first look" weekend! They're bringing in so many new stores and restaurants, and we cannot wait. One of the new restaurants, Honeywood, has invited us to a brunch preview this am. Honeywood is owned by Ouita Michel, a local chef & restaurateur. She owns some of my favorite local restaurants, so I can't wait to see what Honeywood is all about!  Follow on Instagram stories to see some sneak peeks!

Today's combo is one of my favorites of the season. Mainly because I love this sweater (it's 40% off btw!!), it's so cozy and perfect for spring and summer! But also because I was so pleasantly surprised when I got this skort in the mail. Well first off, I must not be very observant because I thought I was getting a skirt in the mail, so imagine my surprise when I couldn't get both legs through one leg hole 😂 But I actually think I'll get more wear out of it since it is a skort.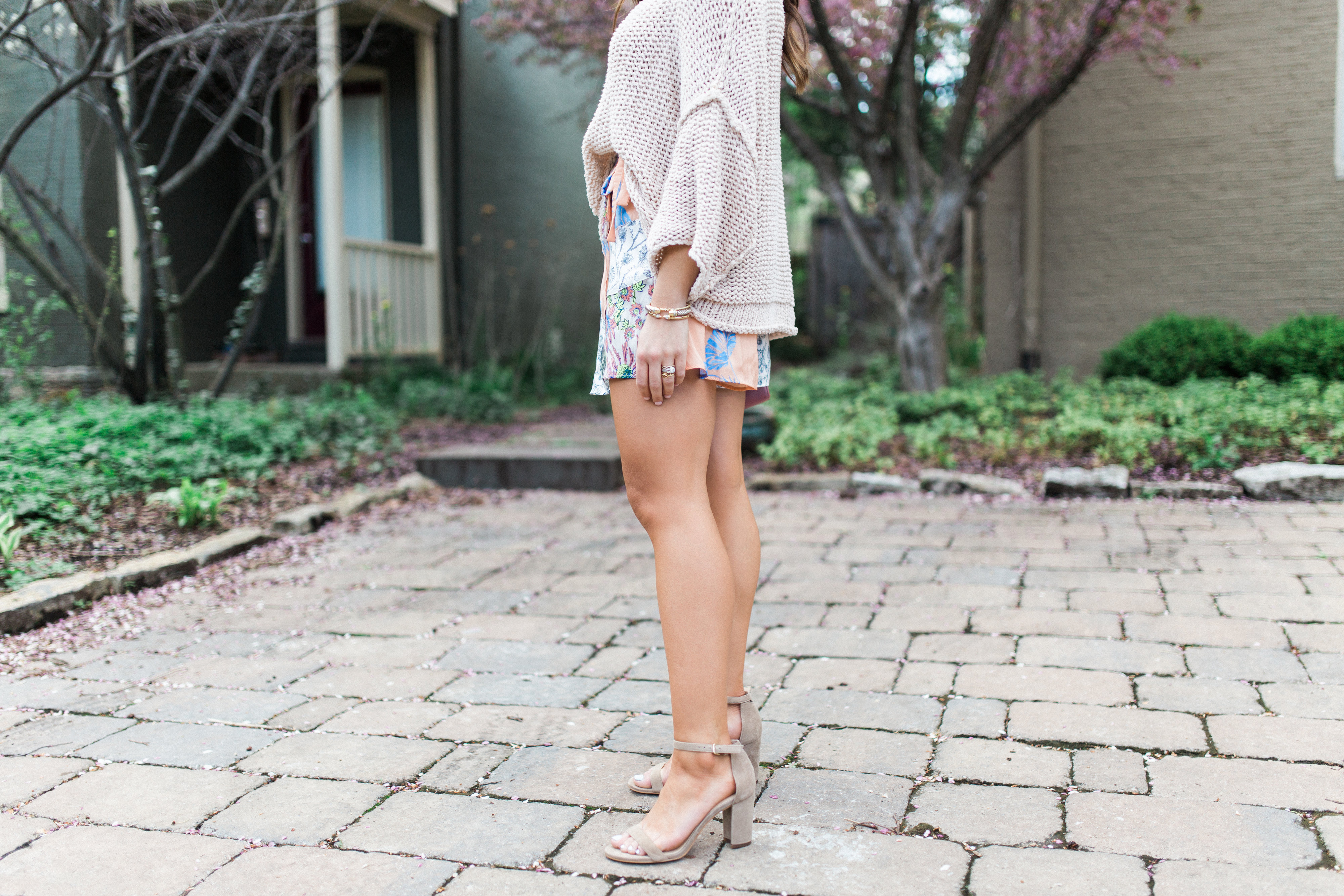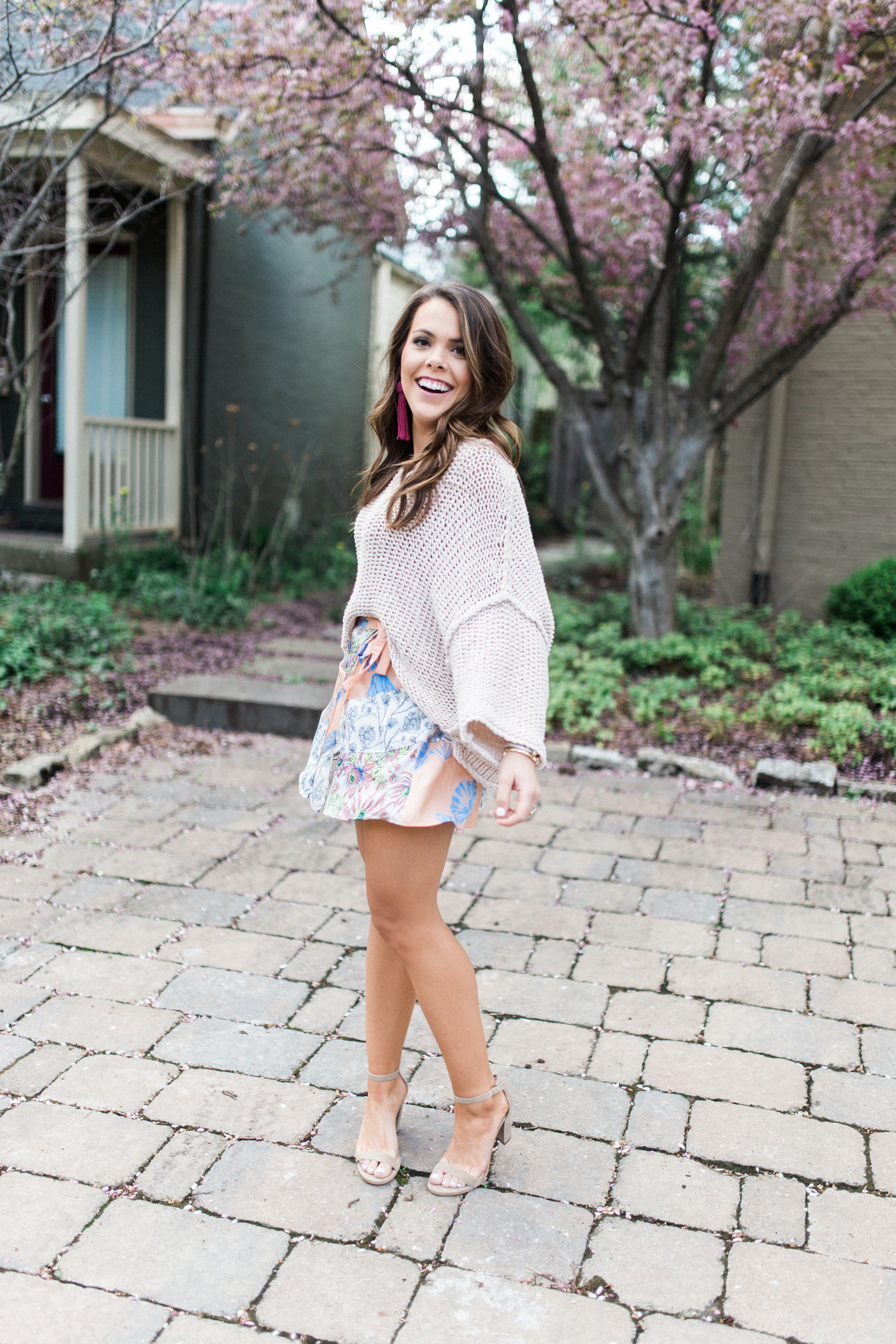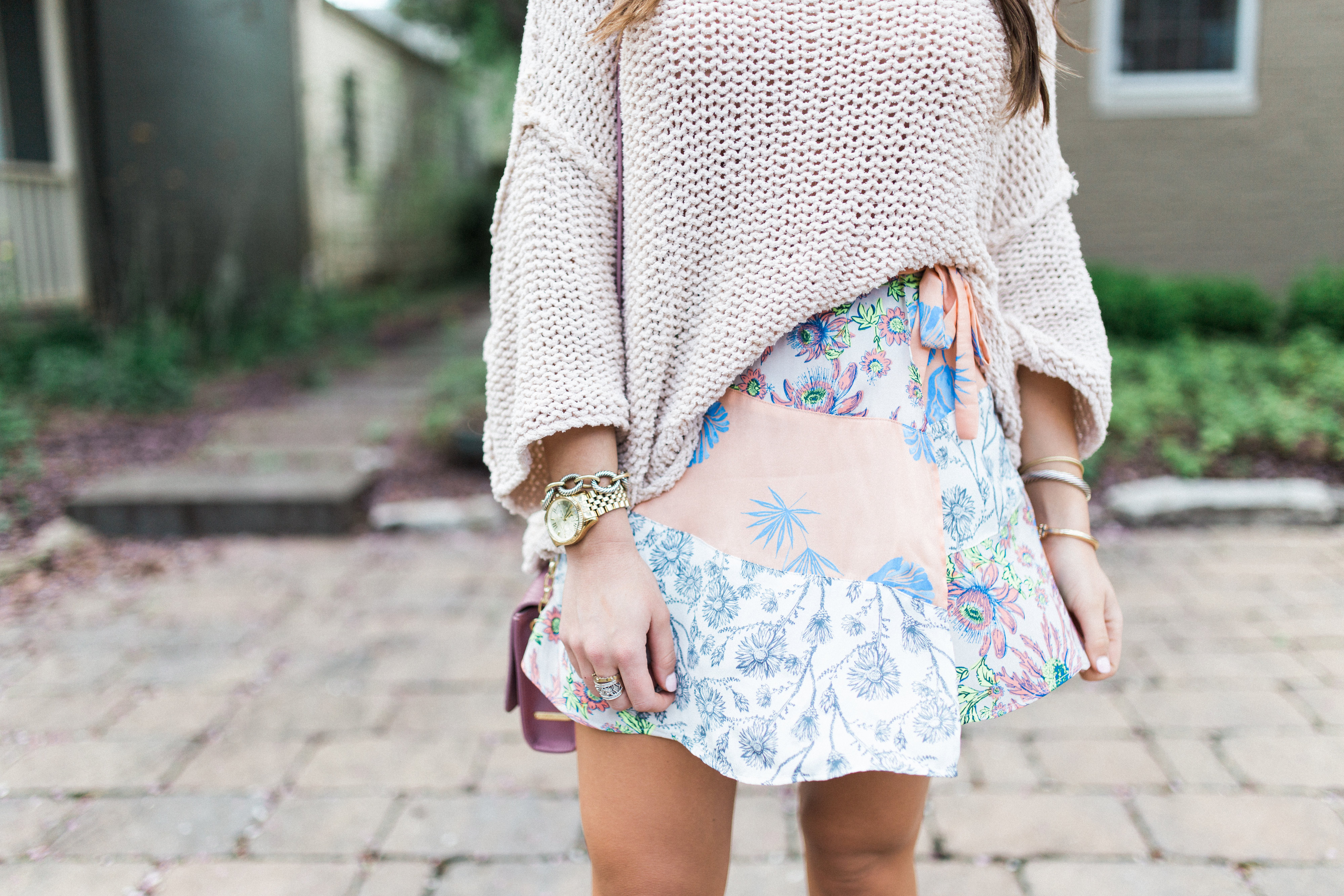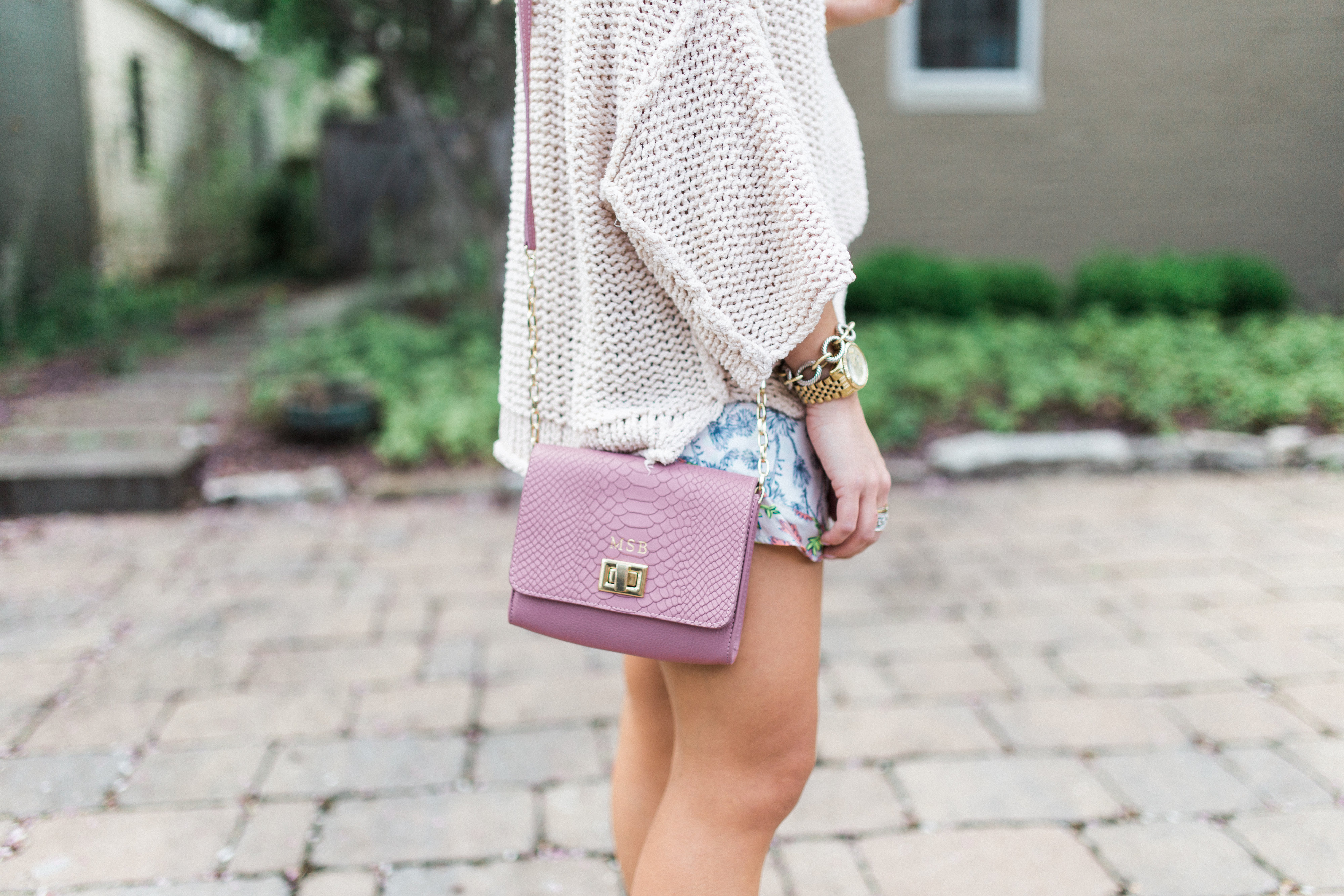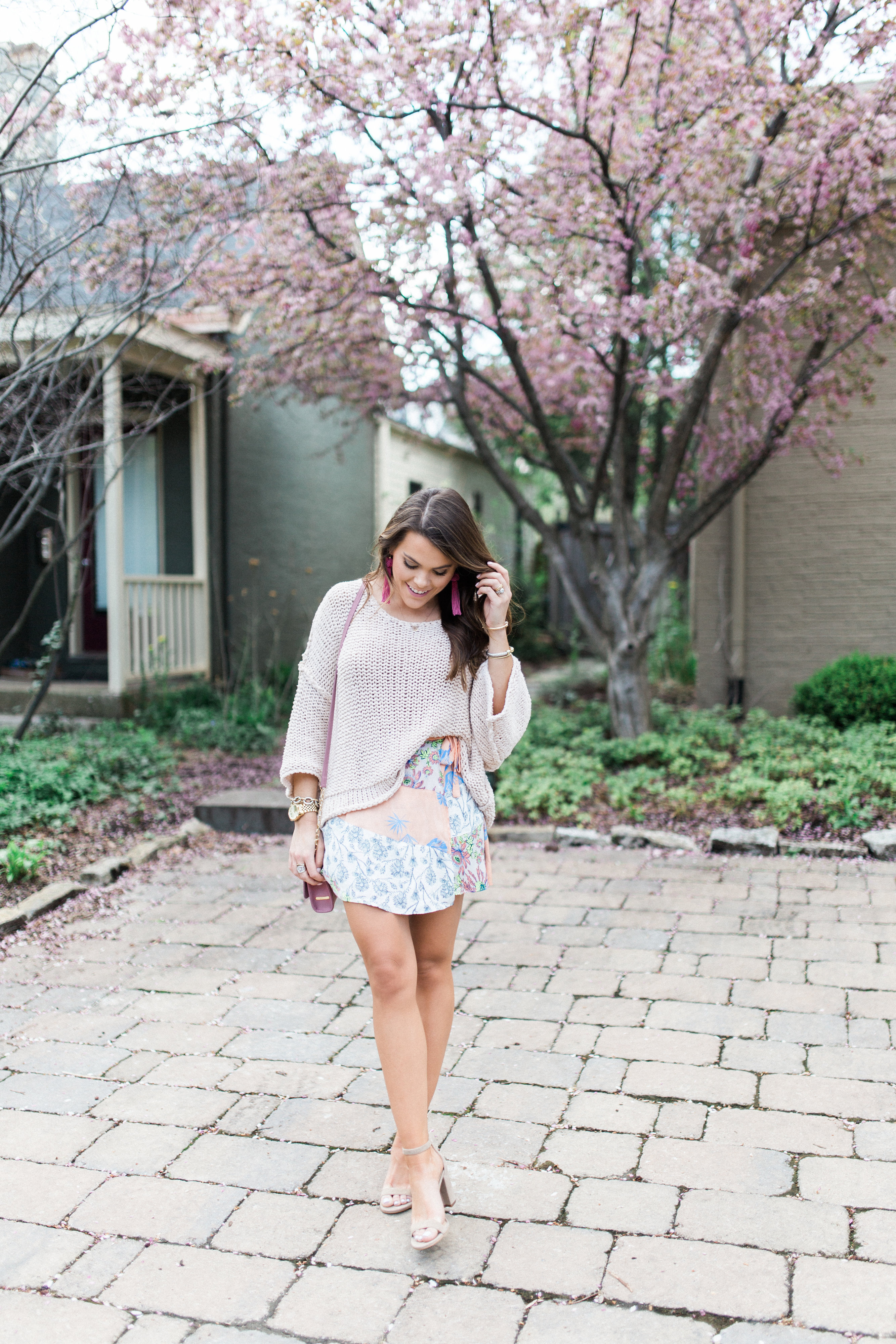 Free People Sweater / Free People Skort / Nude Ankle Strap Sandals / Gigi New York Crossbody c/o / Tassel Earrings / Michael Kors Watch / David Yurman Cuff / David Yurman Petite Gold Bangle / David Yurman Link Bracelet / Dana Rebecca Studs / Lulu Frost Code Rings / Lipstick: 'Kim K.W.' / Lip Liner: 'Pillowtalk' / Blush: 'First Love'