The velvet trend is huge right now & it is one of my favorites too! Today's fun velvet tee is a perfect way to casually wear the trend!
Happy Tuesday y'all! We're gearing up for a family filled rest of the week, and I'm dreading the thought of packing for 5 days. If I'm being honest, I haven't even unpacked from our trip to Chicago we took last week… Yes, I'm one of those. But nevertheless, later tonight I'll be last minute packing which always leads to throwing thing in my suitcase that I do not need. One thing I do need to bring?! This velvet tee.
This exact outfit will more than likely be coming with me this week, it's an easy go to that I can wear regardless of what family get together we're having. Did I mention this tee is on sale for under $25?!
Shop this look: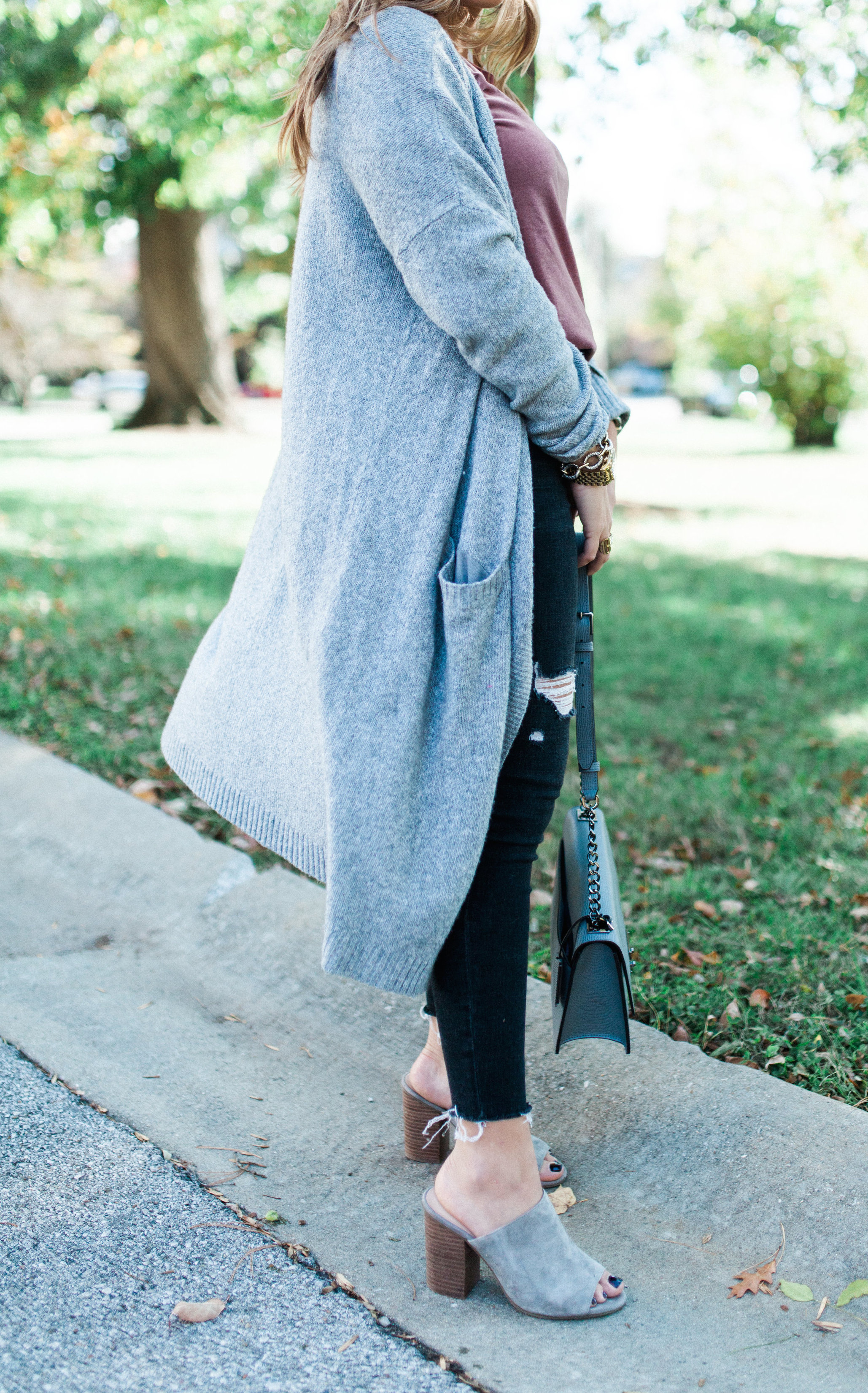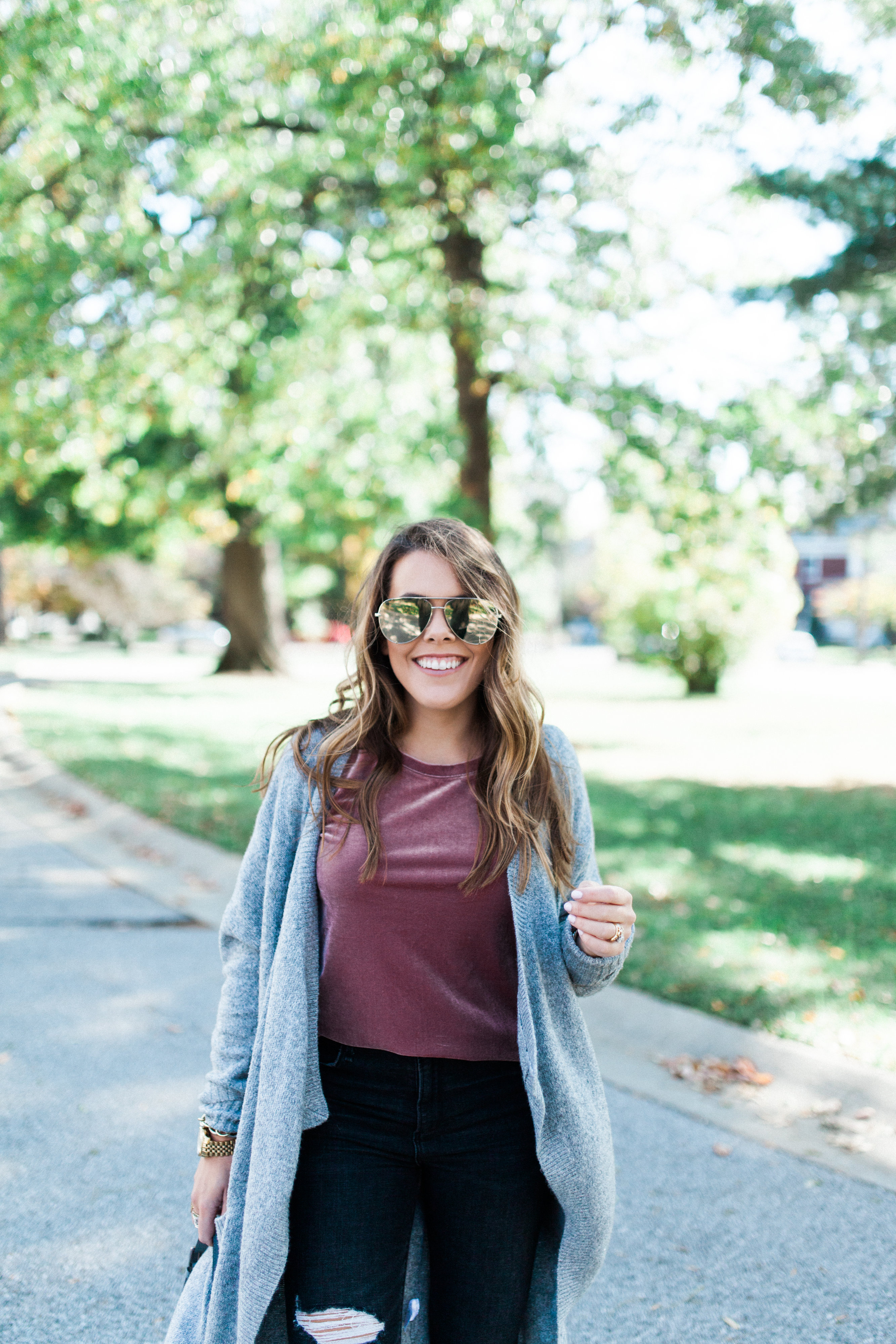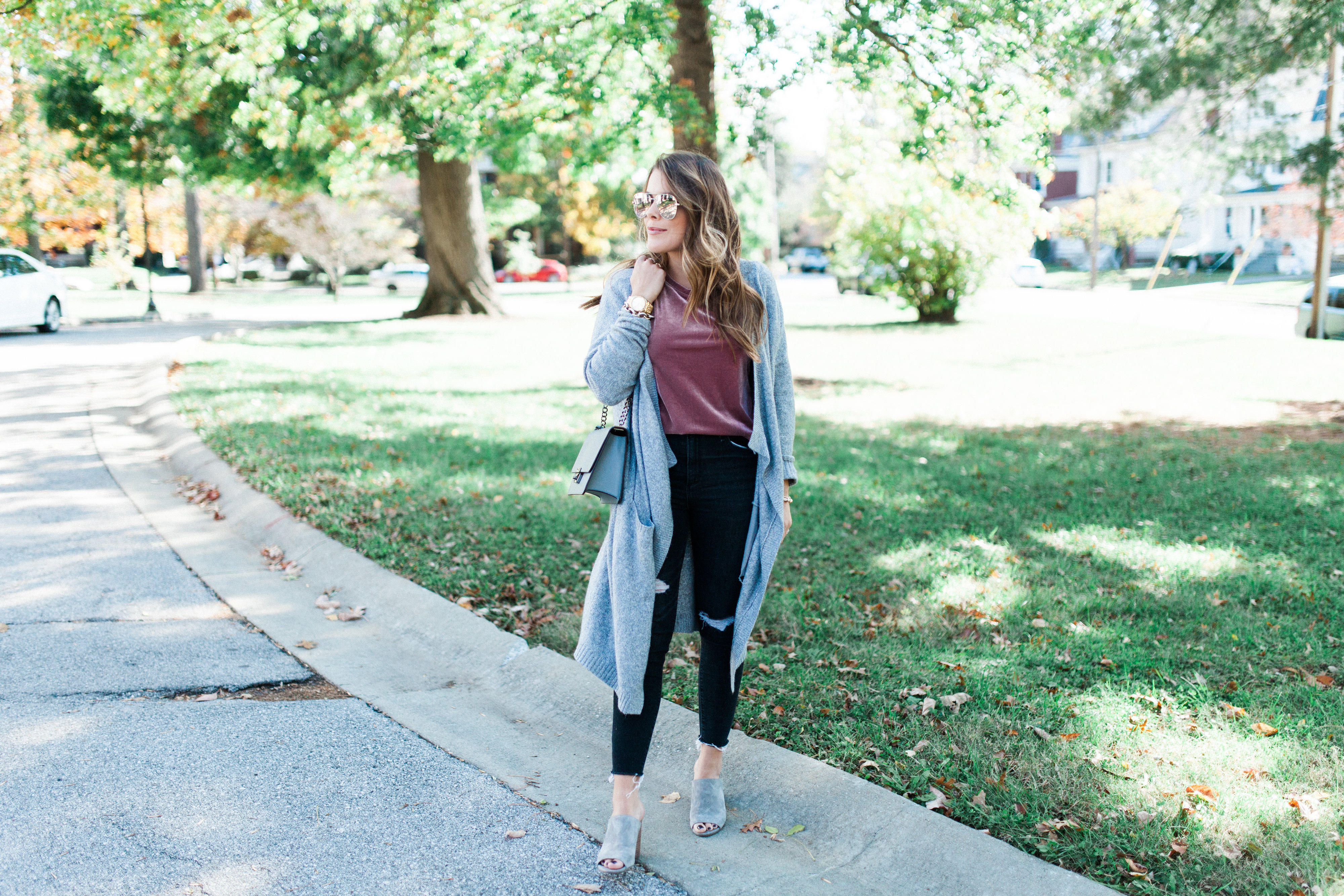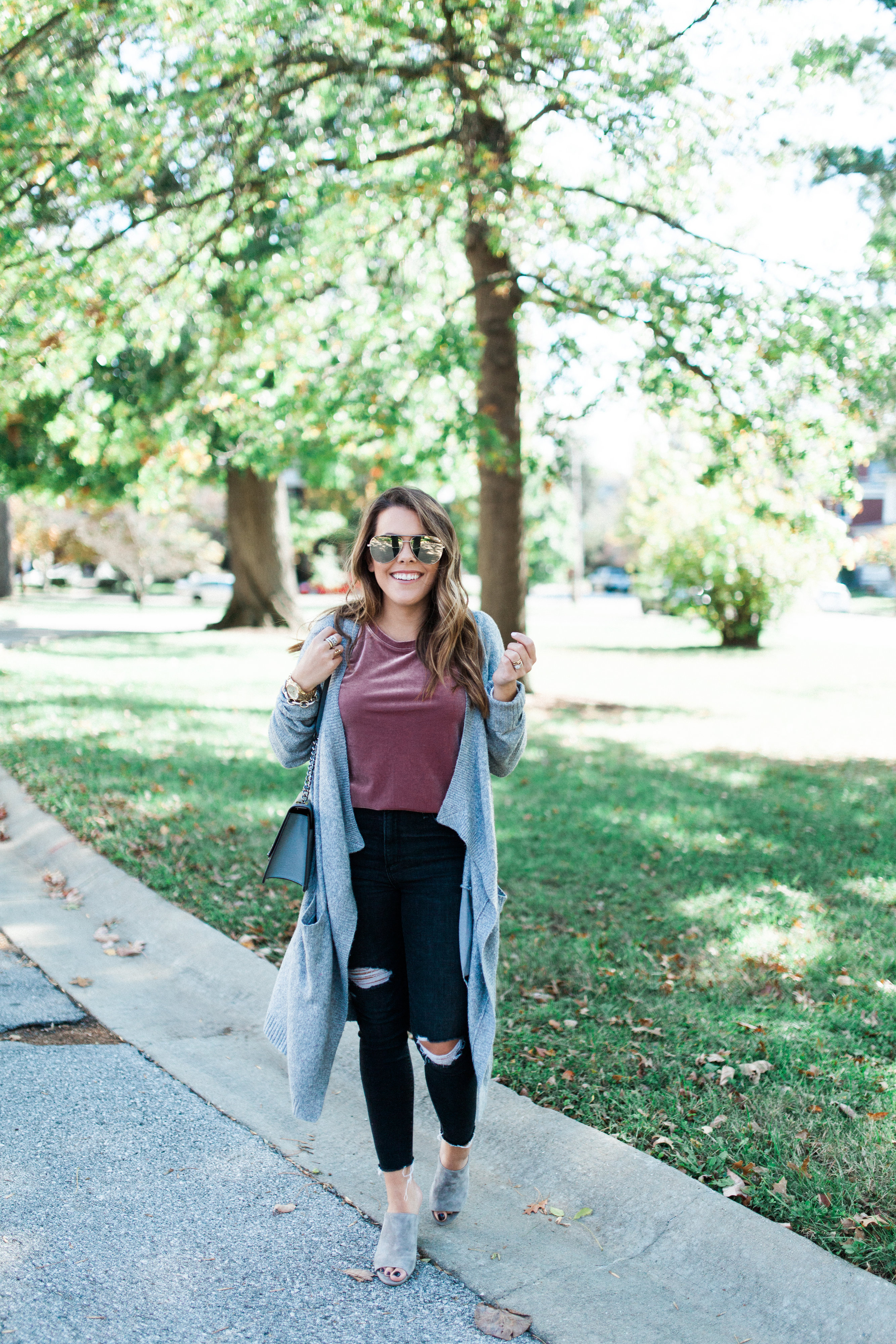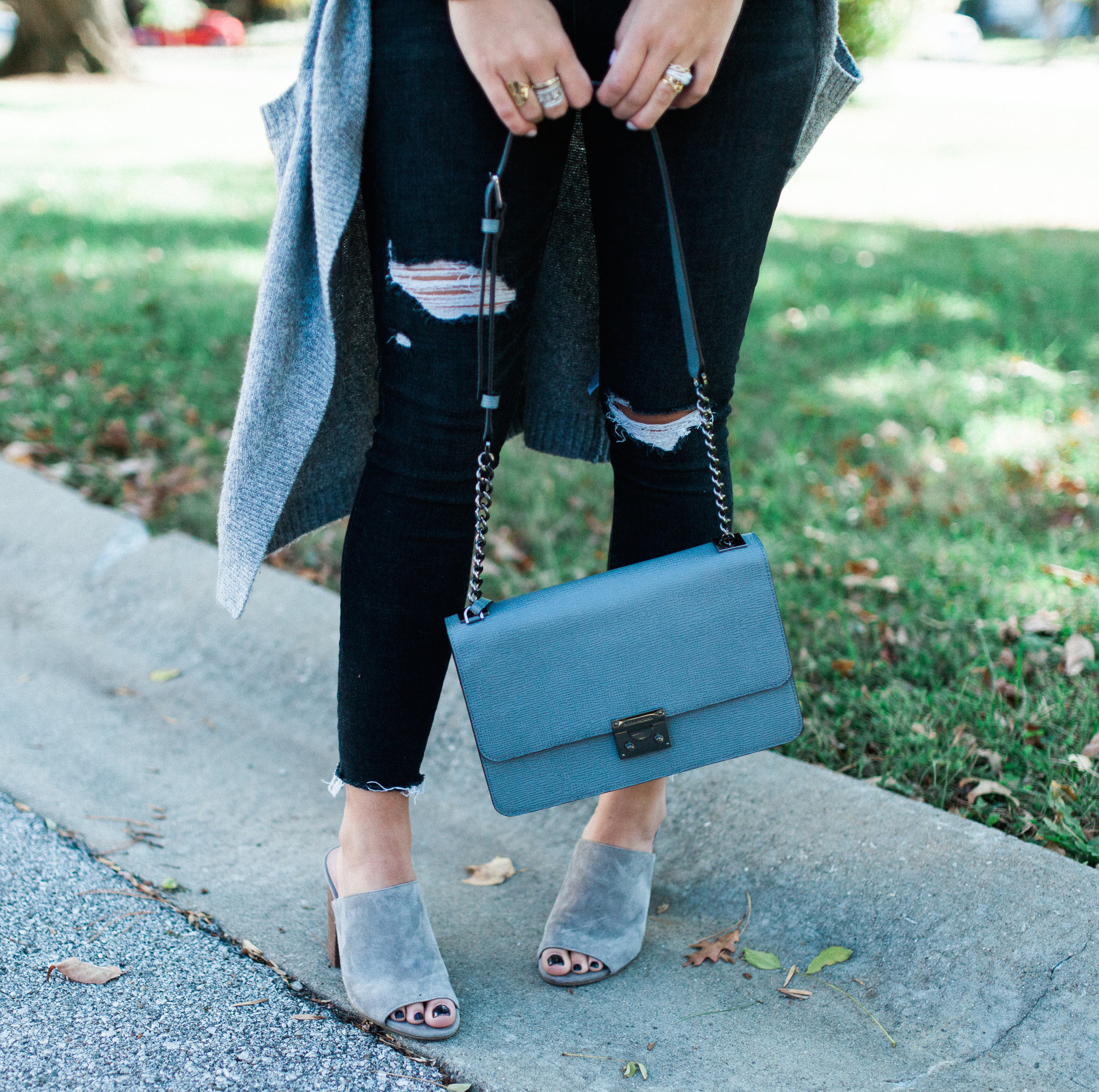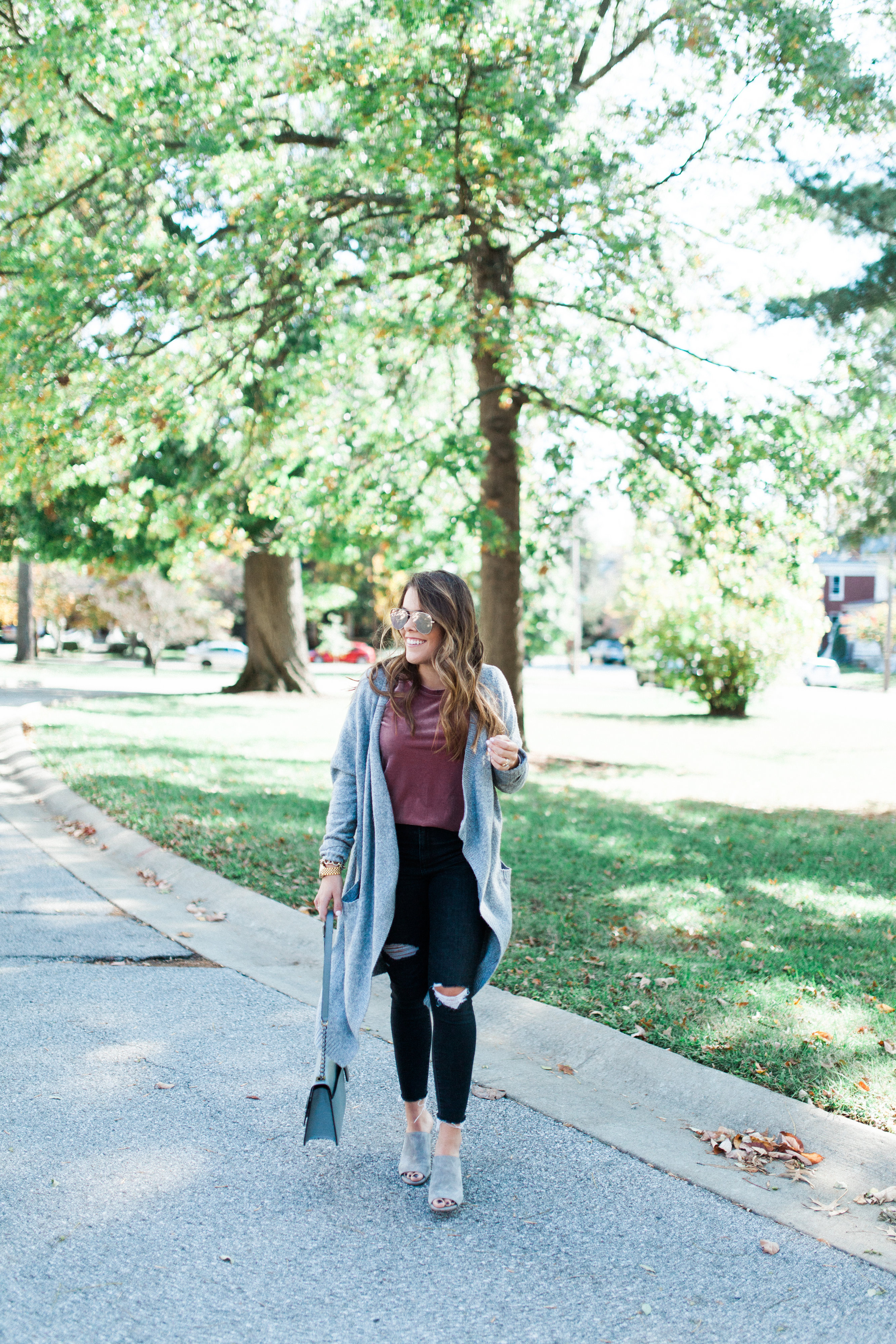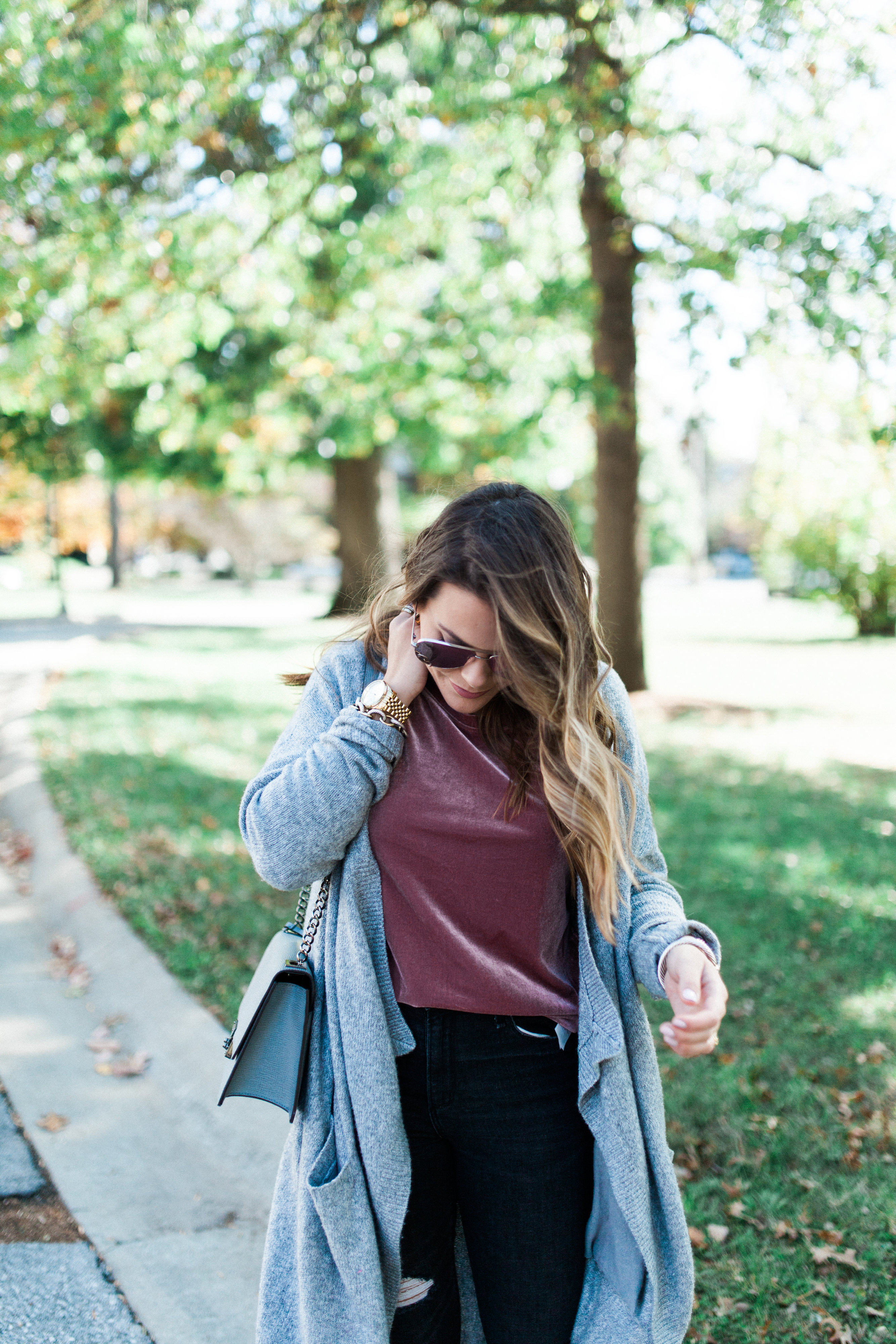 Shop this look: