Happy Wednesday y'all! Before all of the Black Friday & holiday content overwhelms the blogosphere, I wanted to share our trip to Chicago we took last week! Tyler & I love Kentucky Basketball, so when we heard they were playing in Chicago we decided to make a little getaway out of it.
A big thanks to Cambria Chicago Loop – Theatre District for hosting us during our stay. We had the best time, the most amazing hotel stay and ate a ton of yummy food along the way! Keep reading to hear more about our daily itinerary during our time in the Windy City!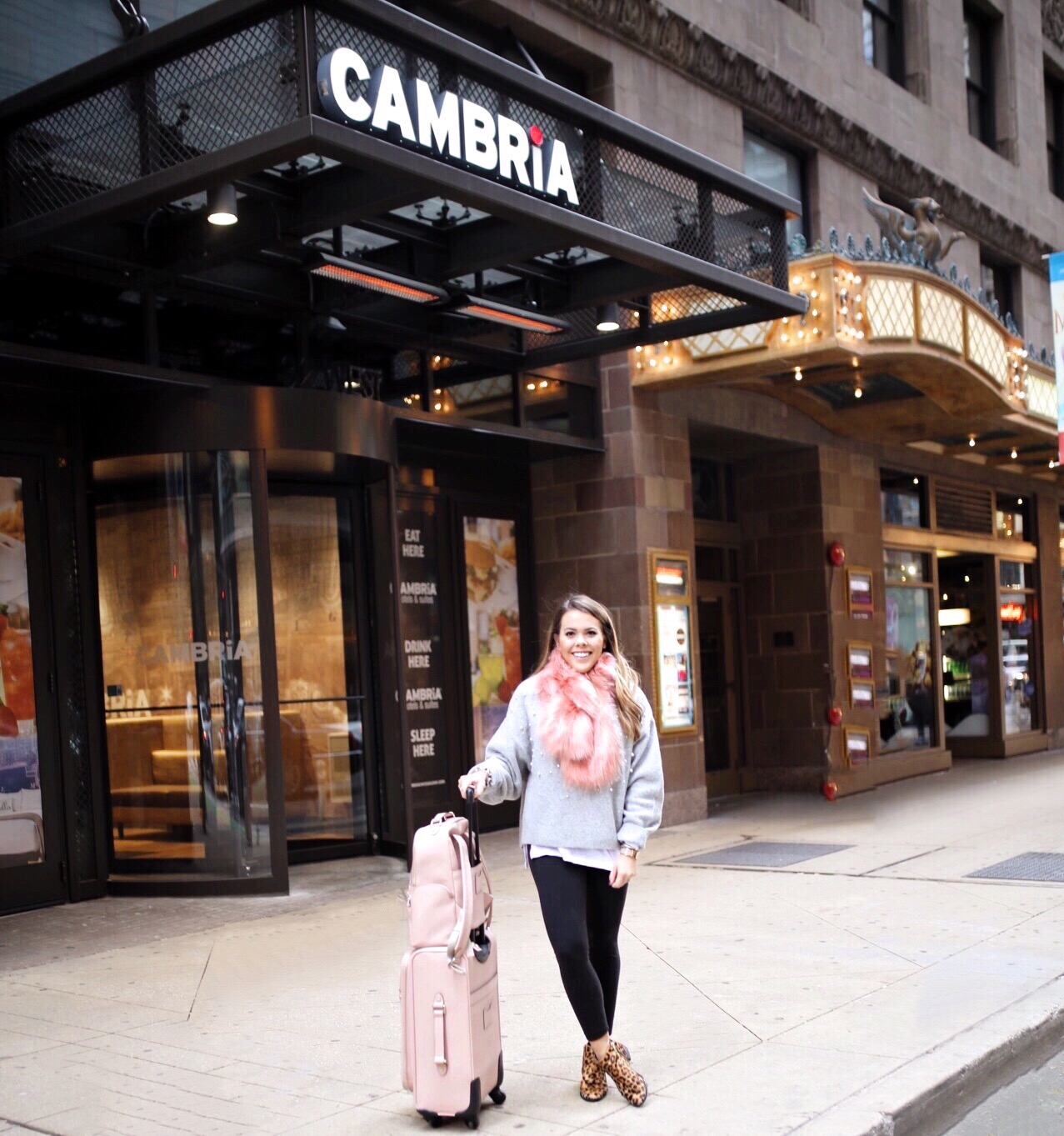 Day 1:
Morning:
Tyler & I hit the road mid morning, and made the 6 hour drive to the windy city! We always love the drive there because we gain an hour! It's not too bad of a drive, and I weirdly love road trippin' with my Mr.
Afternoon:
We roll into a rainy Chicago, but are so excited to kick off our week. First up, checking into the new Cambria Chicago Loop – Theatre District! The hotel just opened in October with a fun Broadway-themed ceremony. How fun is that?! The hotel exceeded all of our expectations. Not to mention, it was so easy to get to from the interstate & I loved that it was so close to so many different things.
We got checked in right away, & couldn't wait to try out their virtual concierge service, #CambriaConnector. Staying at the Cambria Loop now through 12/21? Follow their #CambriaConnectors, Kelly in the City & Chicago Food Authority, & use the hashtags #CambriaConnectors & #sweepstakes on Twitter or Instagram to enter to win a $100 gift card!
I cannot tell y'all enough good things about our hotel room. It was definitely one of the most spacious hotel rooms we've ever stayed in, complete with a couch & king bed!
Night:
The CATS were playing so we went across the street to The Dearborn restaurant to grab some drinks (& truffle fries) while watching the second half of the basketball game. The restaurant had the coolest vibe, and the rest of the menu looks super yummy.
Tyler & I have some friends that live in Chicago, so after the game we met them at Tavern 57 before walking down the street to dinner at Broken English. There is actually a Broken English location within walking distance of our hotel, but because our friends live closer to Lakeview area, we opted to meet them in their neck of the woods. If you're looking for some good mexican, it did not disappoint! P.s. The margaritas are strong!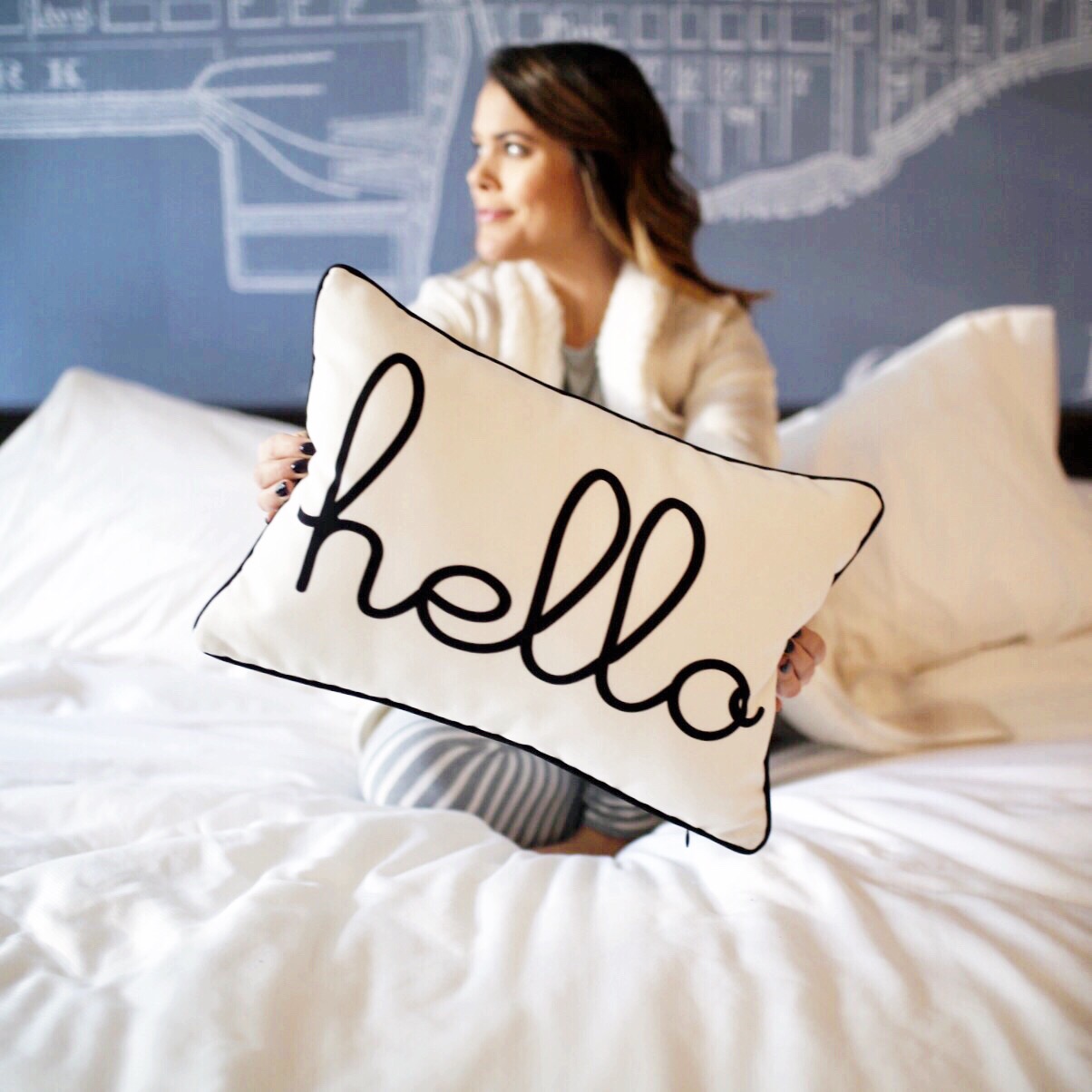 Day 2:
Morning:
We enjoyed most of the morning at the Cambria after a long night. The beds were so comfy there we did not want to get out of bed. Once we managed to get going, I took Tyler on a wild goose chase to find the Hero Coffee Bar with the fun COFFEE lights. We needed to get a little bit of work done, so we planned on spending the morning at a coffee shop. After realizing it was just a walk up/ to go coffee type inside (& it was too cold to sit outside) we ended up at Dollop for a work session.
Lunch:
Next up, lunch at The Allis. This was on my list of places to try when we visited in June, but we couldn't squeeze it in, so this time it was non negotiable! This Instaworthy spot did not disappoint! The food was delicious & it was so gorgeous on the inside! We did make reservations via Open Table because I wasn't sure how crowded it would be. It wasn't that crowded on a Monday, but it did make it stress free having a reservation. If you're interested in going, I would definitely recommend.
Afternoon:
Shopping time! We started at the Nordstrom on Michigan Ave & worked our way down the famous shopping street. Thank goodness Tyler is a good shopper y'all. When I first realized he didn't mind shopping I knew he was the one 😉
Night:
After an afternoon full of shopping we were beat, so we headed back to the hotel to rest up before a late dinner. After some R&R we ventured down to the hotel bar, Intermission. How cute is that name?! I love that the hotel is located in the Theatre District & they named the bar that.
After some pre dinner drinks, we headed to catch our reservations at RPM Italian. This was our one nice dinner of our trip & I was a little hesitant to try it because it's one of those restaurants that there is such hype around. But it did not disappoint. The atmosphere was awesome & the pasta was delicious! Order the carbonara & thank me later!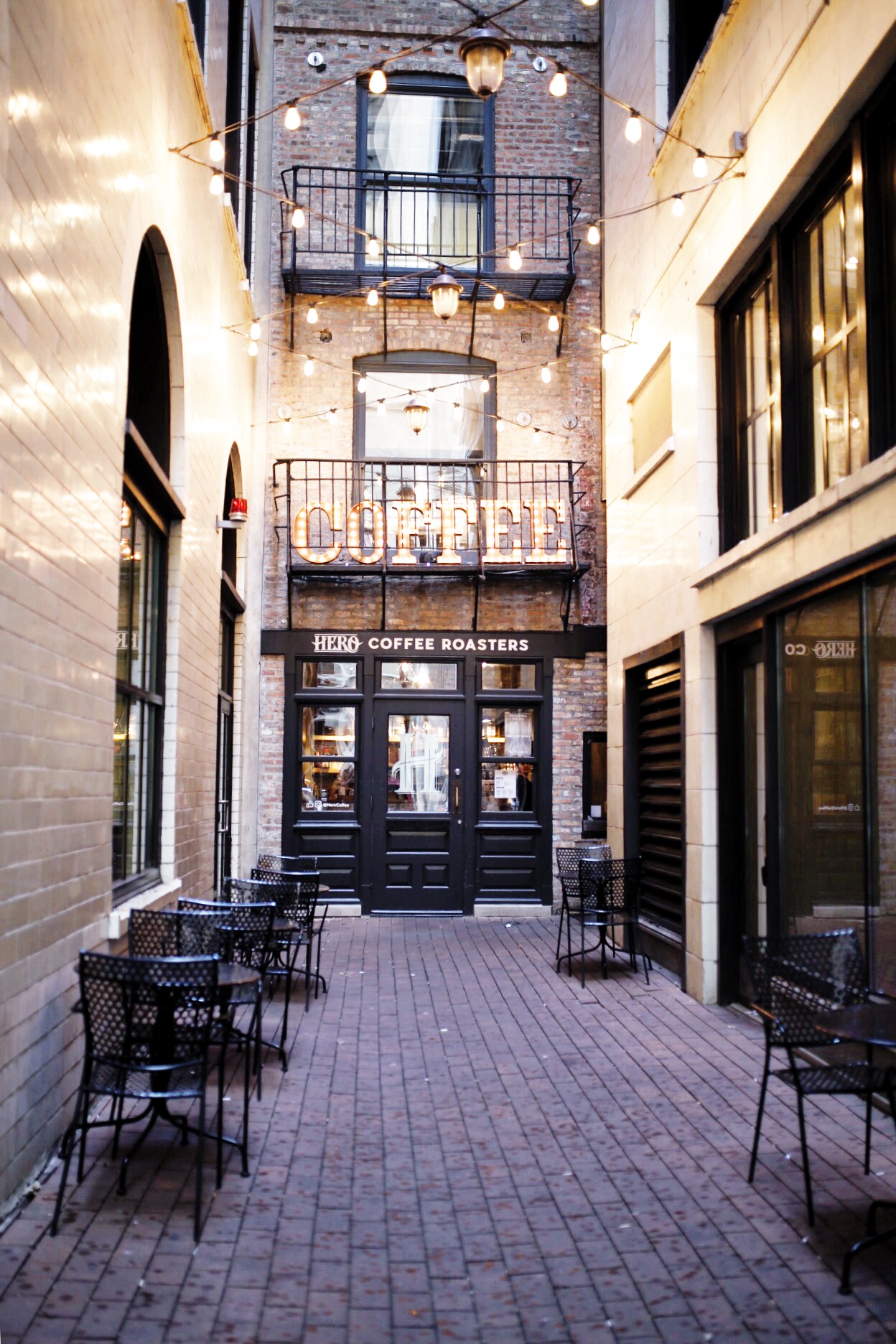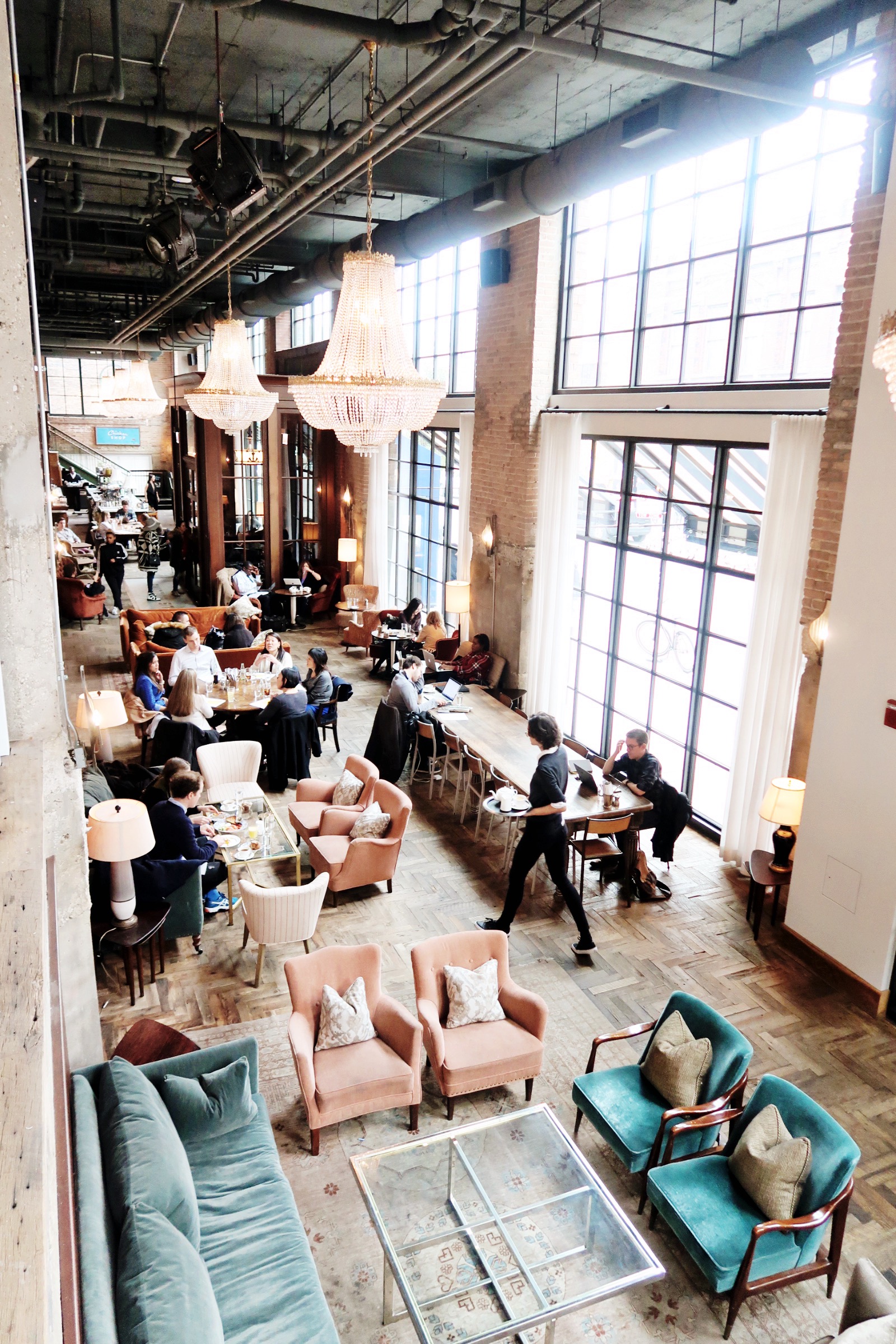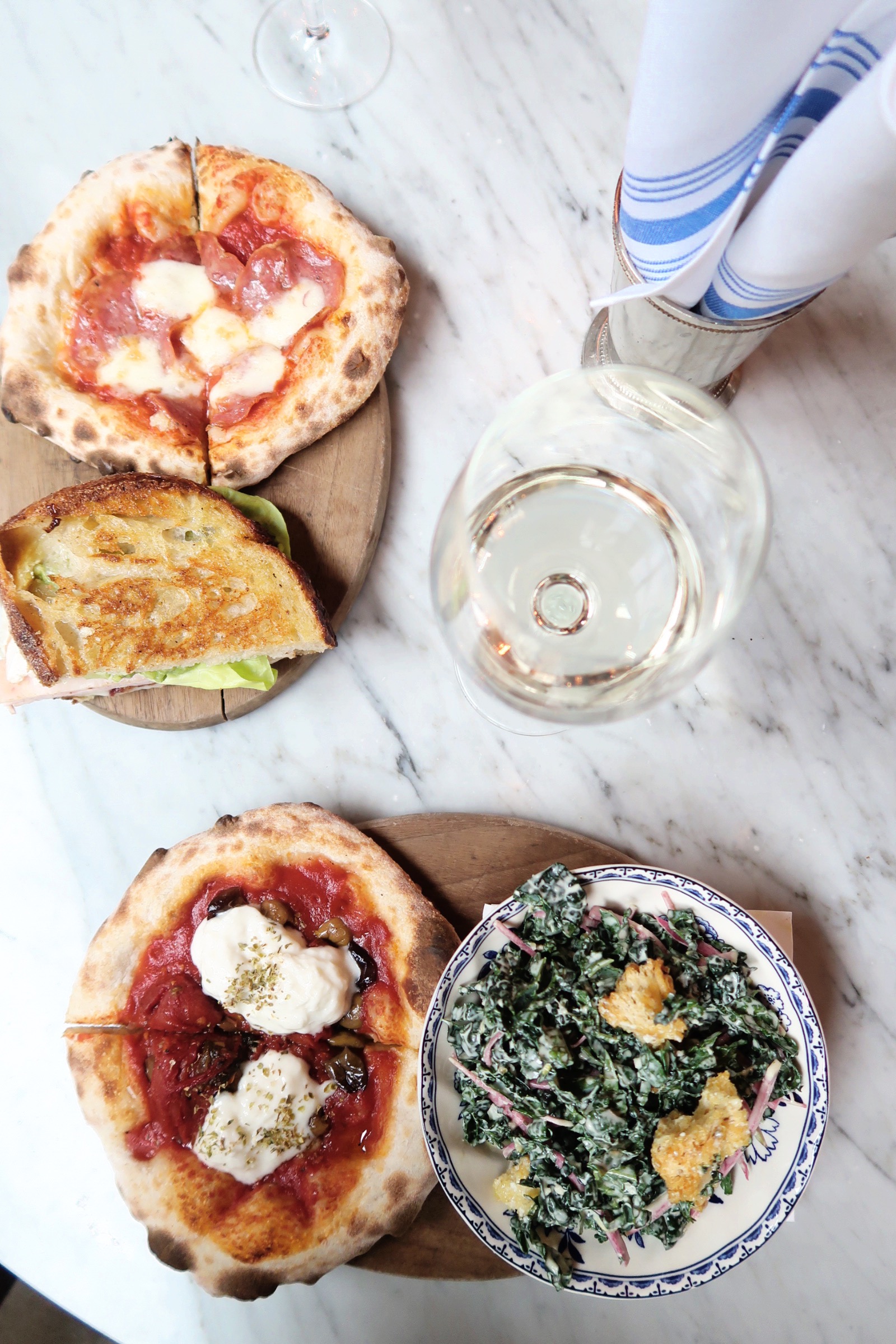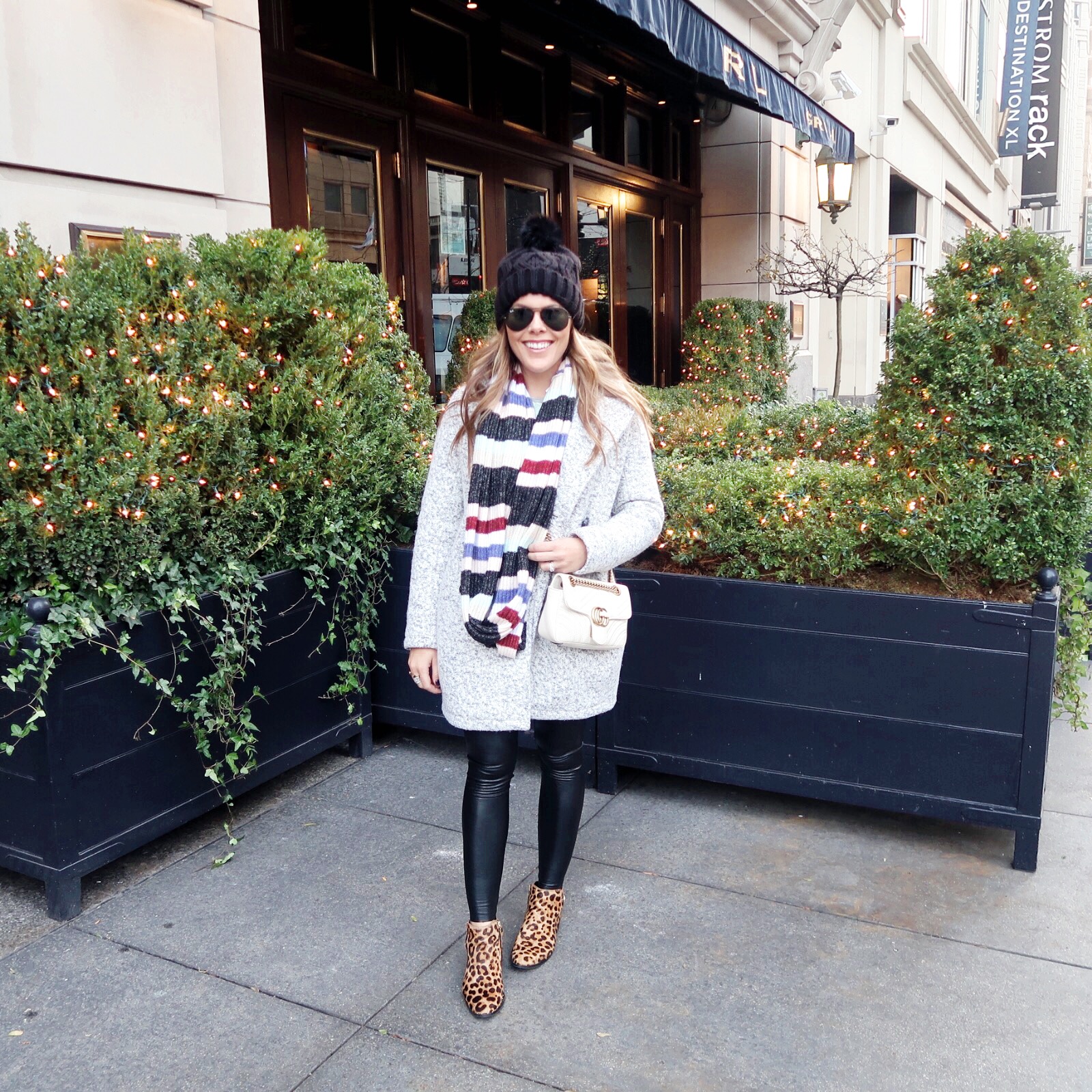 Day 3:
Morning:
It's gameday y'all! I wanted to grab some outfit photos in front of the bean, so Tyler & I got up a little early to snag some shots without a plethora of tourists in them. Millennium Park is within walking distance of our hotel, so we managed to get there around 8am(ish) and it was fairly deserted. There was a handful of people there, but nothing like the usual crowds. We worked up an appetite after shooting so we ventured over to Wild Berry Cafe per a friends recommendation. The pumpkin pancakes were so dang good!
Afternoon:
We had quite a bit of time to kill between breakfast & when we were meeting my dad, stepmom & a few other fellow Kentuckians for dinner & drinks pre game time, so we walked around the city for a bit before we ended up at 360 Chicago. The views were incredible from just about every angle! Tyler then proceeded to get a wild hair & bought us tickets to Tilt! It was terrifying y'all. Like my hands start to sweat just thinking about it. haha! But we did have fun and looking back I'm glad he talked me into it!
On our way back to the hotel we came across Alliance Bakery. Tyler spotted the marble & macarons from the sidewalk and knew I would love it inside. It was the perfect spot for a little midday coffee pick me up too!
Night:
After our little adventure we headed over to the Gold Coast area of town to shop around that area before meeting my fam & some friends for dinner at Tavern On Rush. This restaurant is such a classic. My favorite time of year to eat there is during the warmer months because they have such a fun outdoor seating area, but dinner was still good nonetheless.
Now it was time for the main event 😉 We cheered the CATS on at the United Center & even though the didn't get a W we still had the best time. We capped off the night with some drinks at Gibsons with the whole motley Kentucky crew. Tyler then convinced me to venture to The Redhead Piano Bar before calling it a night. The piano bar was pretty cool y'all! I would definitely go back.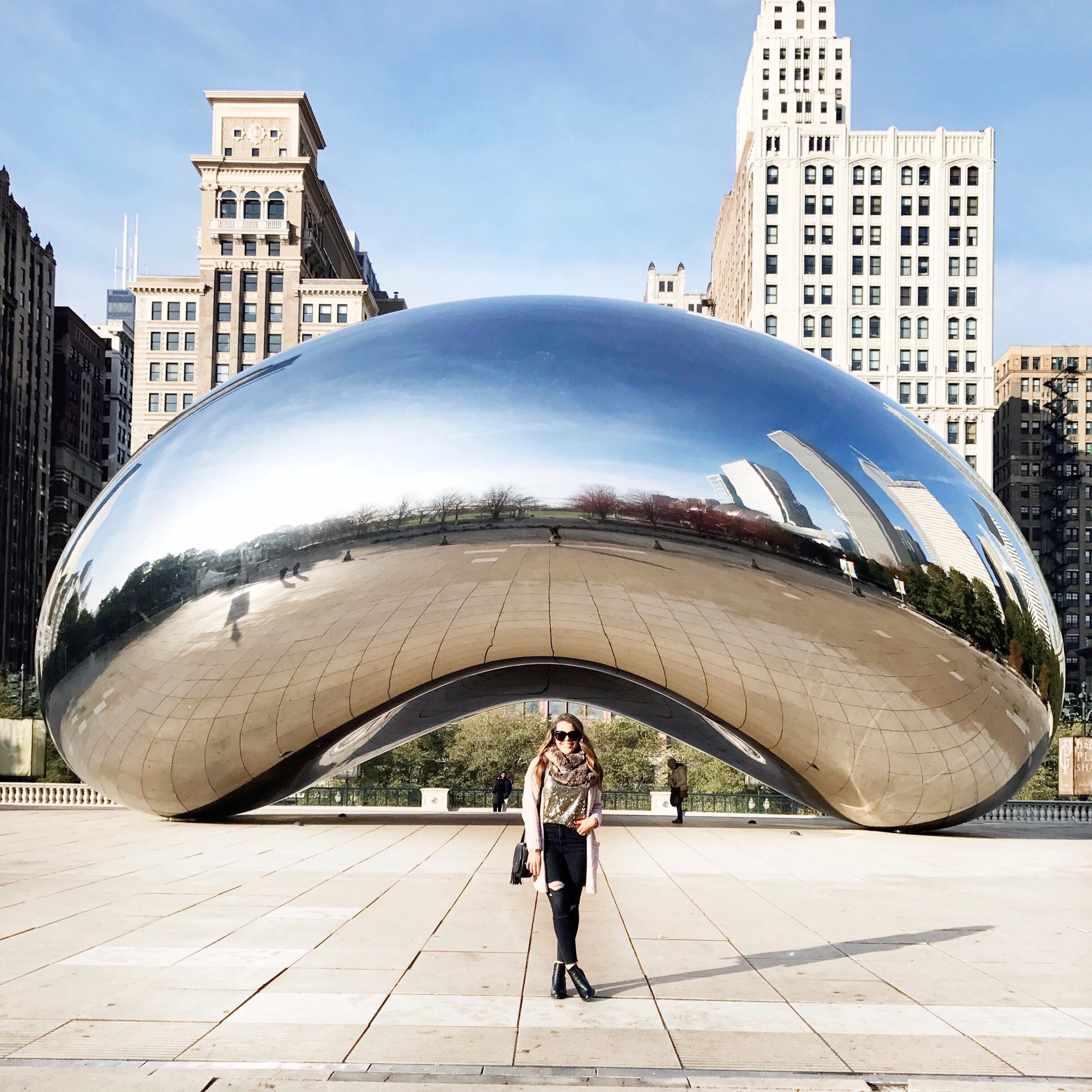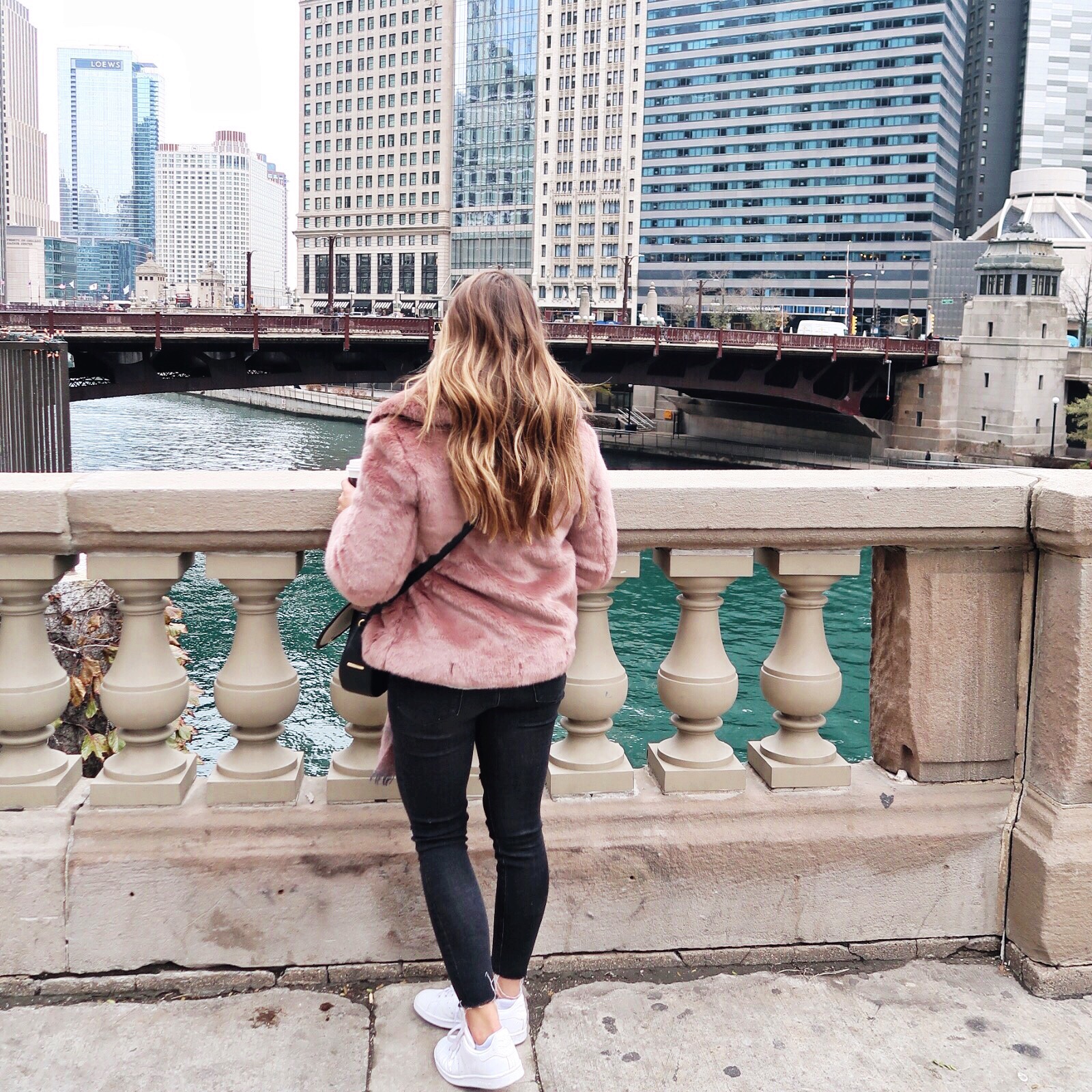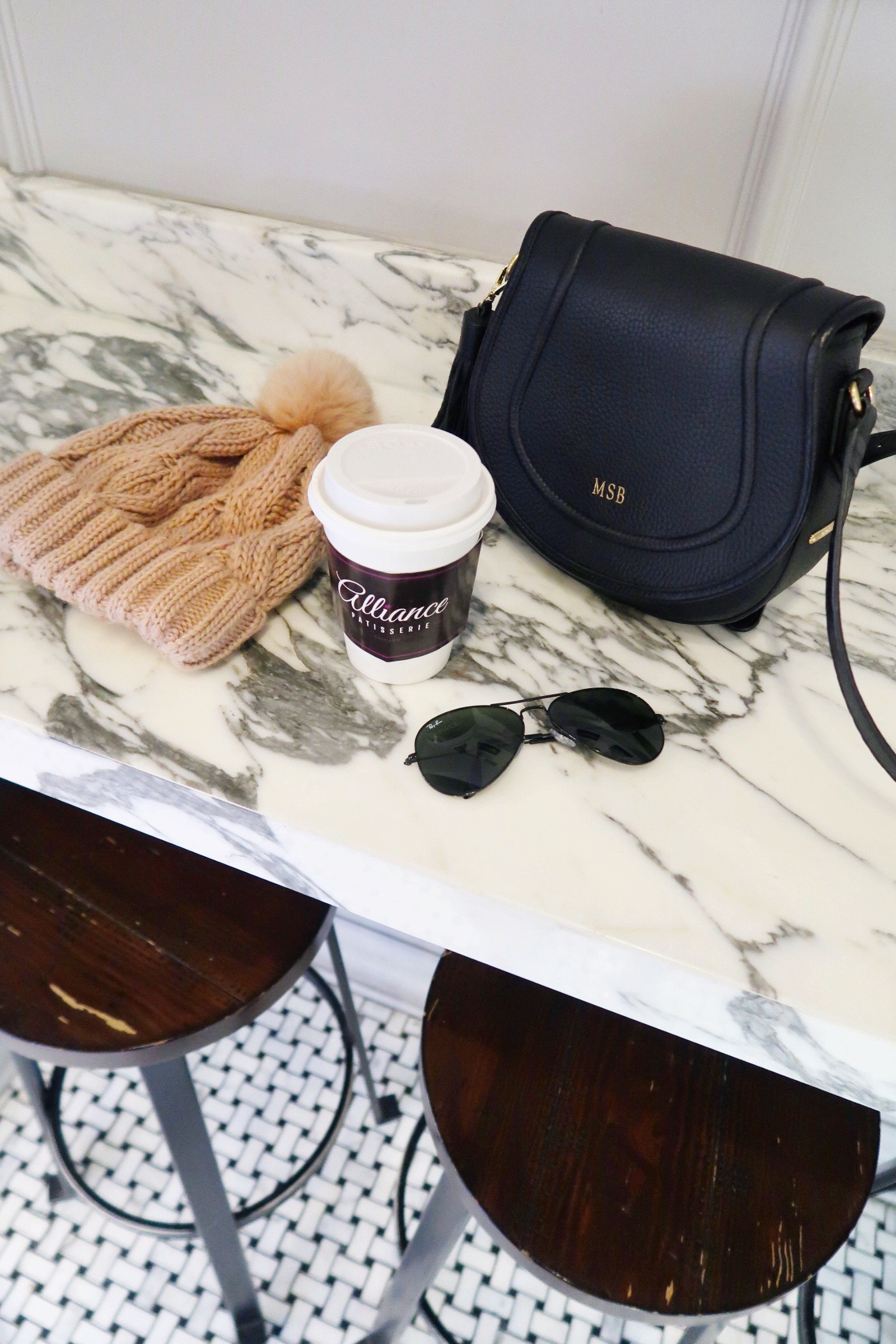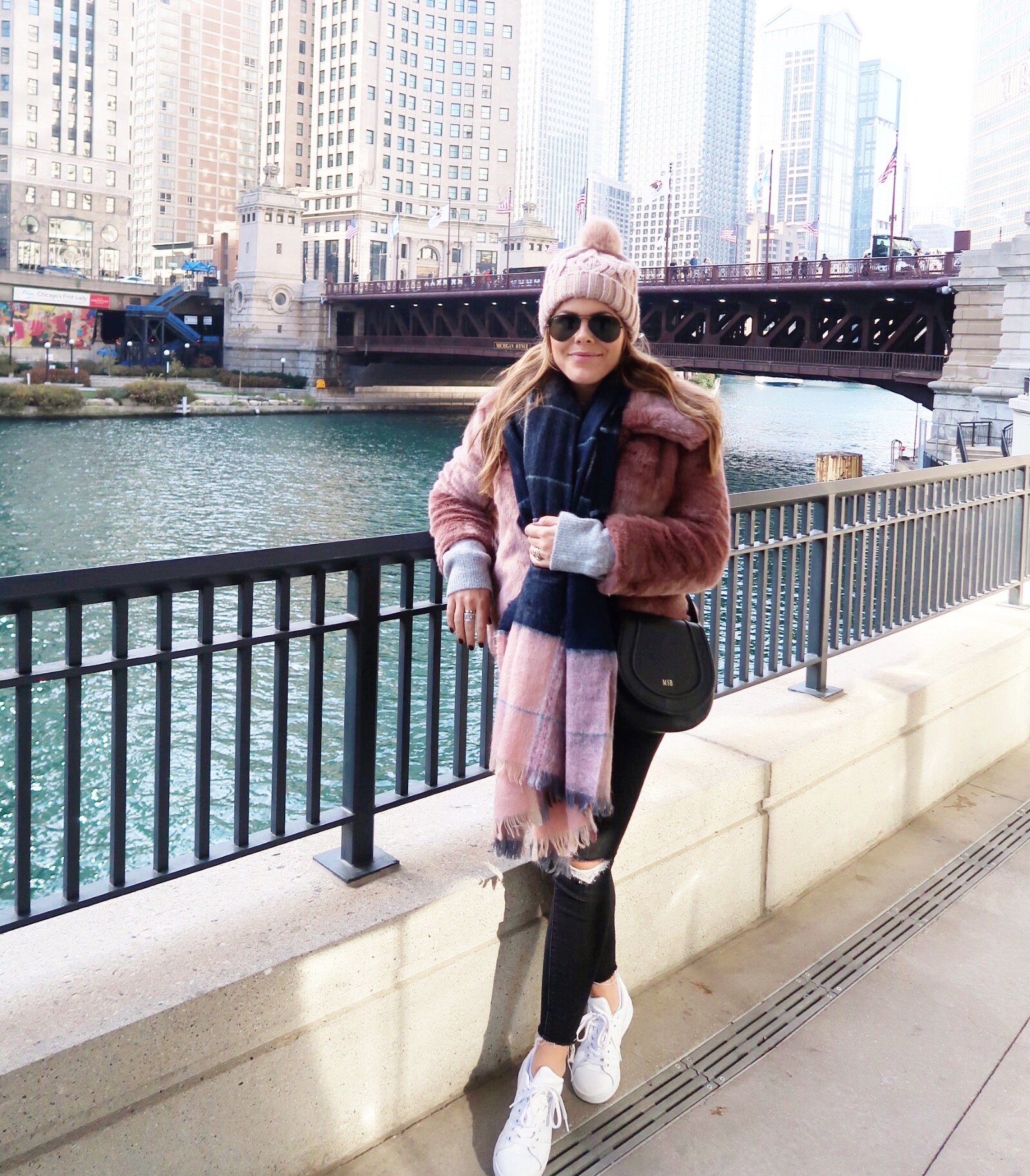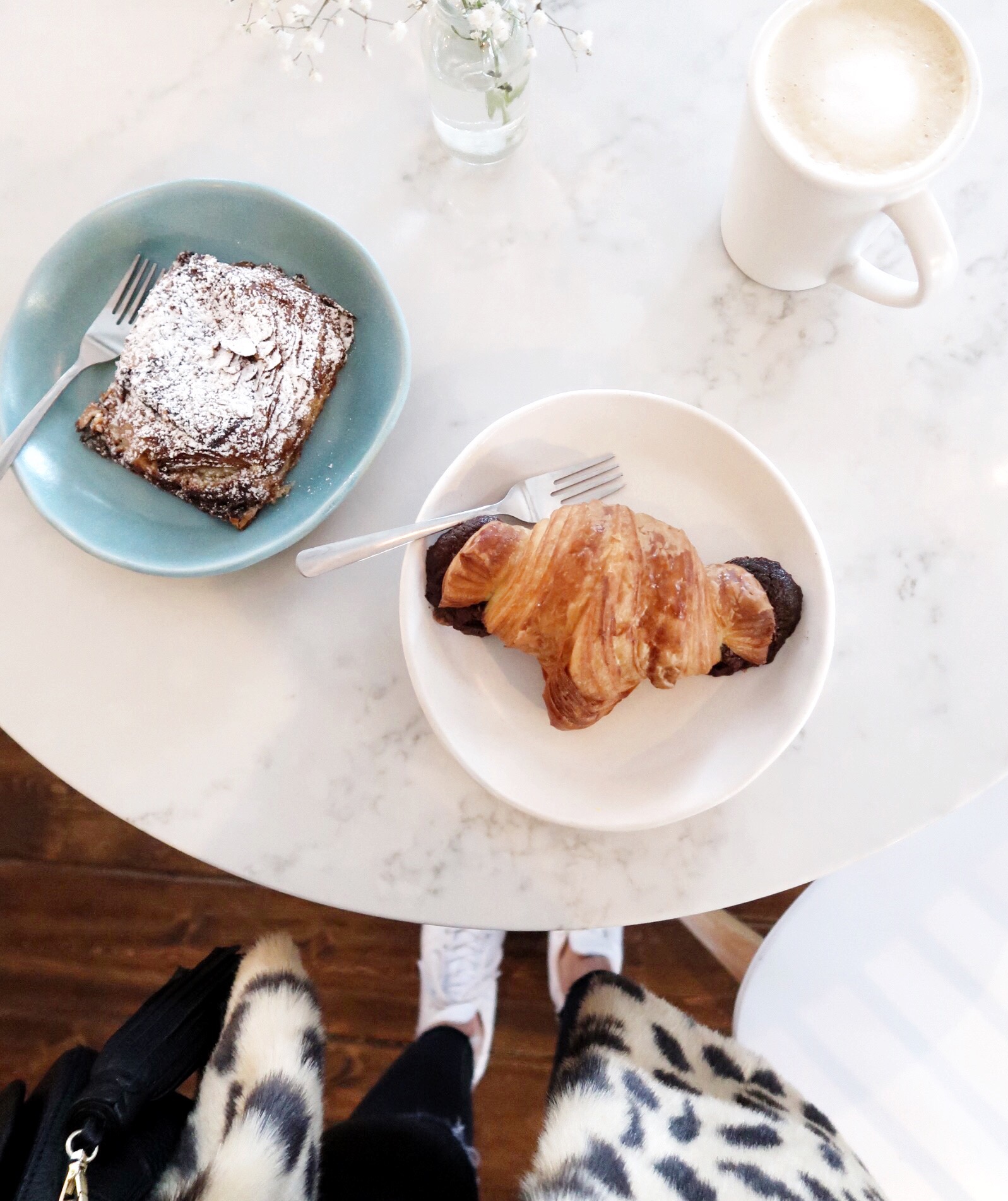 Day 4:
Morning:
Wednesday was a rainy day, so we were slow moving that morning, but I had seen Maison Marcel on Instagram and immediately added it to my list of places I wanted to visit. We will wake for coffee & croissants 😉 This french bakery is just too cute for words & their croissants are damn good too! The bakery was a little out of the way, but we didn't have much of anything planned for the day (see more on that below!) so we made the treck.
Afternoon:
We wanted to do the SkyDeck experience, but sadly it was super foggy so we knew the visibility wouldn't be that great. Instead we ventured back to do a little more shopping in the Gold Coast area before snagging lunch at Somerset. Somerset was gorgeous and the chicken sandwich was SO good.
The rest of our afternoon was pretty uneventful. We had been going, going for the past 3 days and were just exhausted. Those beds were calling our name at the Cambria, so we headed on back for a little cat nap before our night out & about!
Night:
We had originally only planned on staying in Chicago for 3 nights, but my dad had a surprise up his sleeve for us. The Thursday before we were leaving for Chicago, Tyler said he had a surprise for me & that we needed to stay one more night. You don't have to tell me twice! I was dying to know what in the world was going on, but was patient until Wednesday. That's when Tyler told me that my dad had gotten us tickets to Stars & Strings at the Chicago Theatre (which just so happened to be only blocks away from our hotel!). Stars & Strings is an acoustic country concert that benefits Folds of Honor– a charity that gives back to the families of our nation's heros. The show featured so many amazing artists.  Chris Young is my all time favorite, so when my dad saw he was playing he scooped us up some tickets for Christmas. My dad is all about giving experiences over 'things' for gifts and the timing could not have been more perfect.
I was so excited once the cat was out of the bag! We pregamed with some drinks & nachos at Bub City beforehand & ended our food tour of the city at Giordano's after the concert!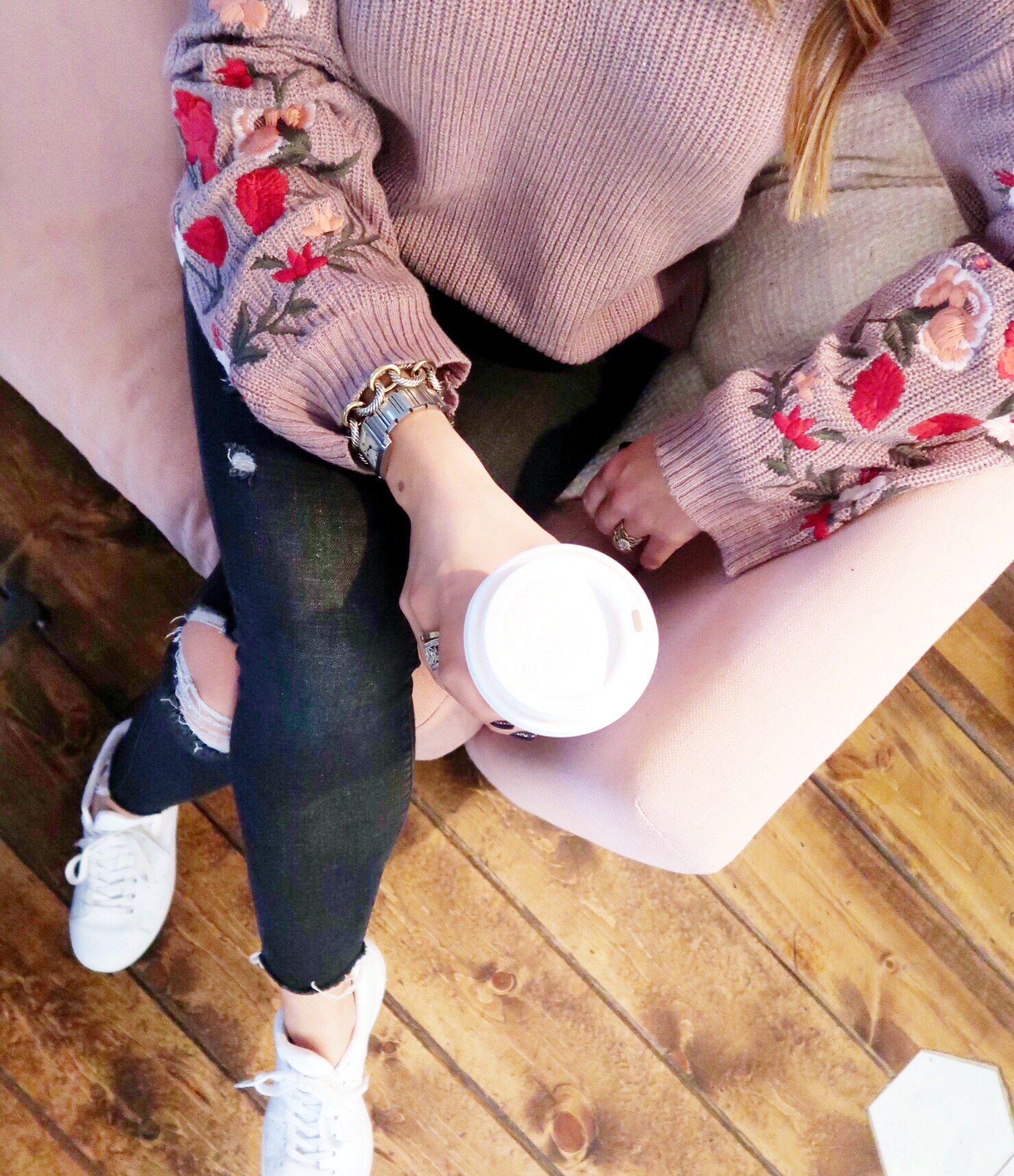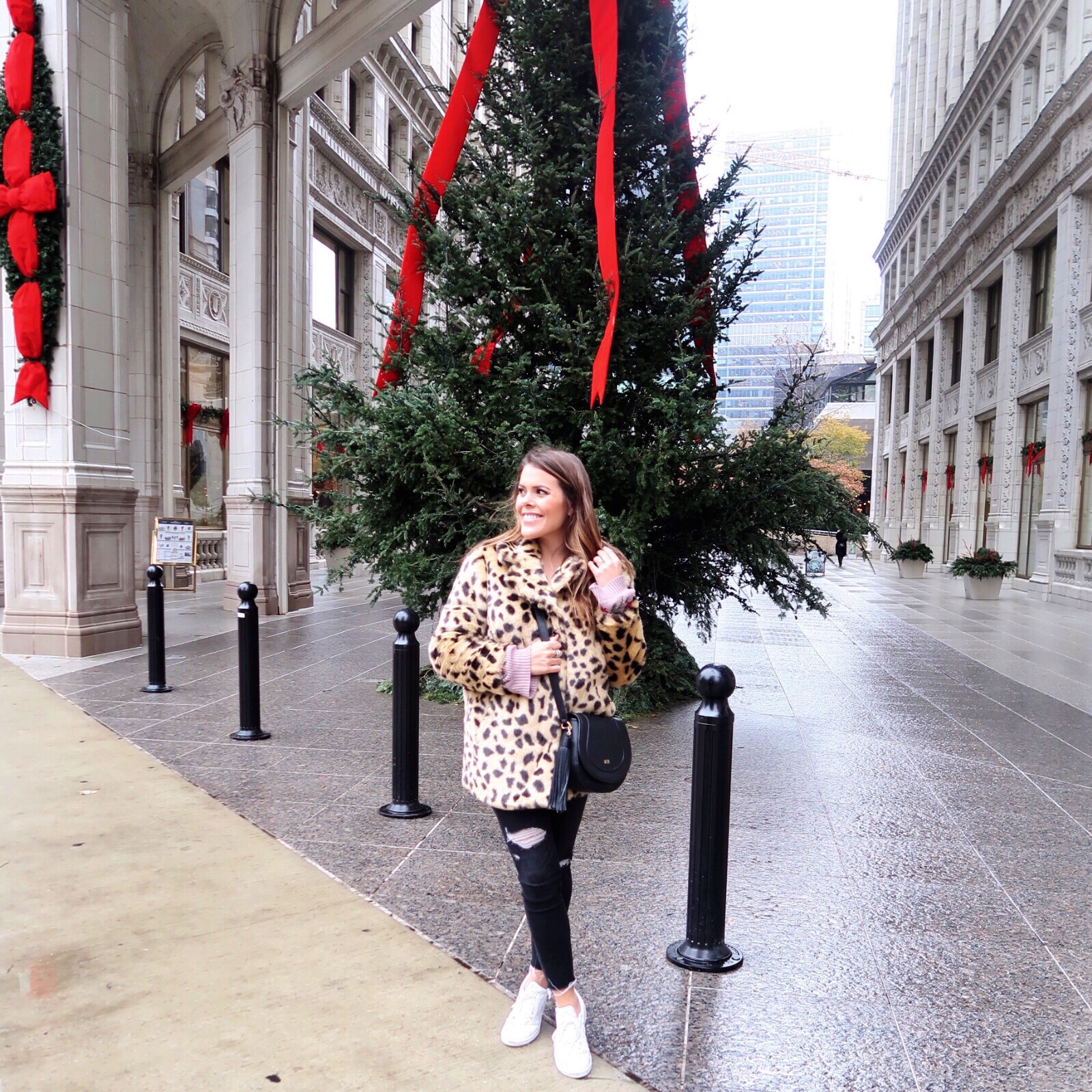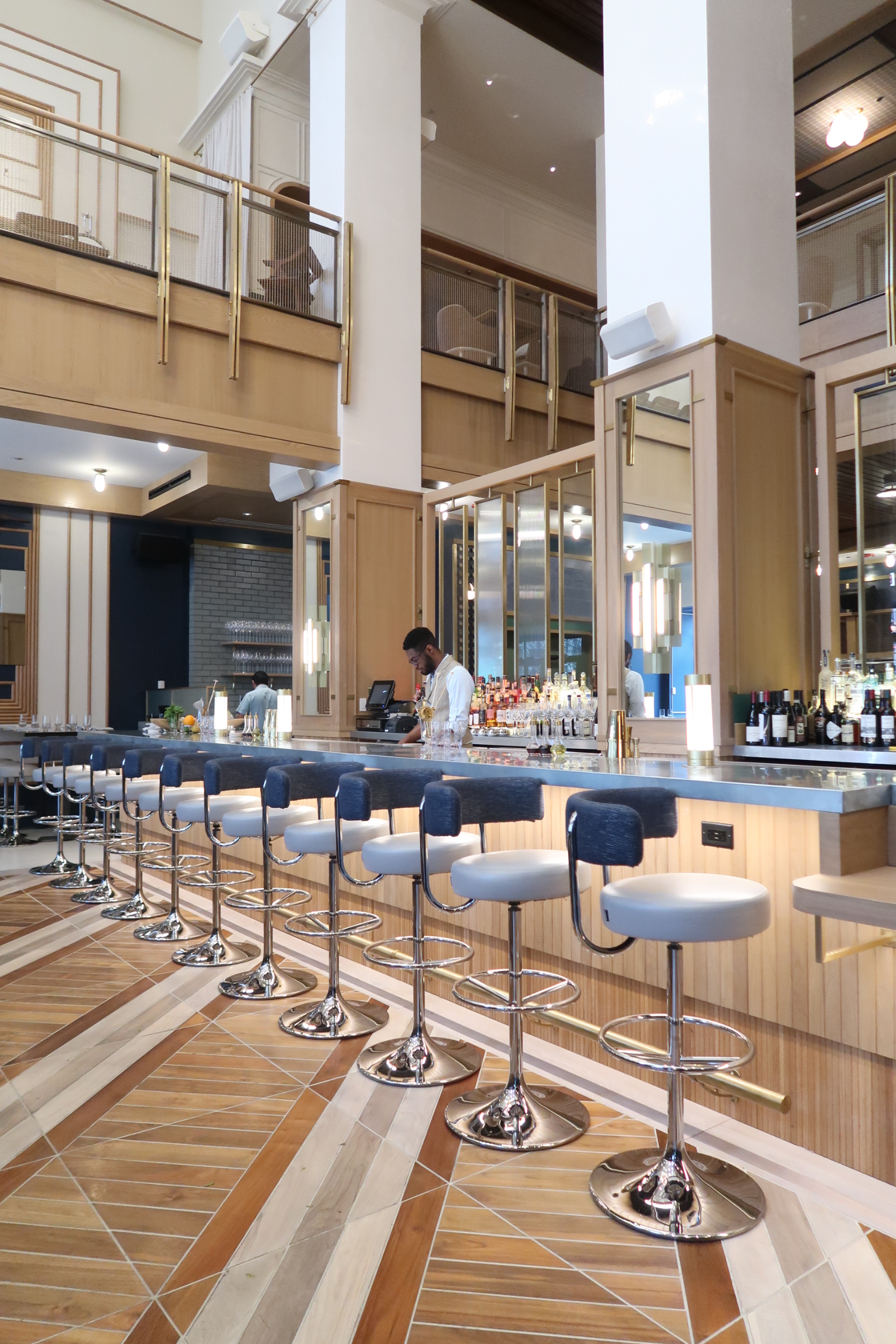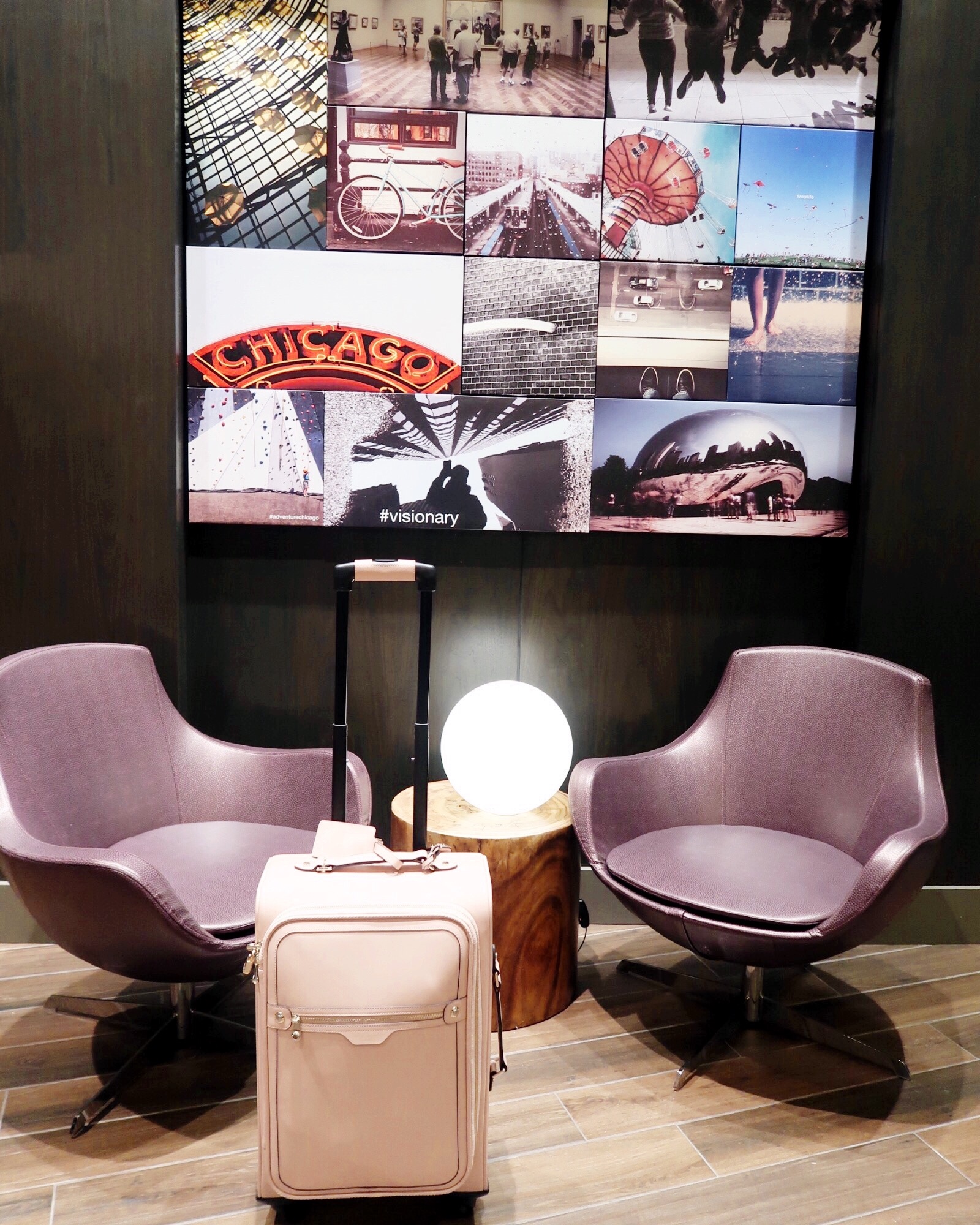 And that's a wrap! Thank you SO much to the Cambria Chicago Loop – Theatre District for having us. We had such an amazing experience & will definitely be back!