Guys are the HARDEST to shop for, so I am sharing not one, but three gift guides for all the guys in your life. You don't want to miss this 'Gift Guide for Him'!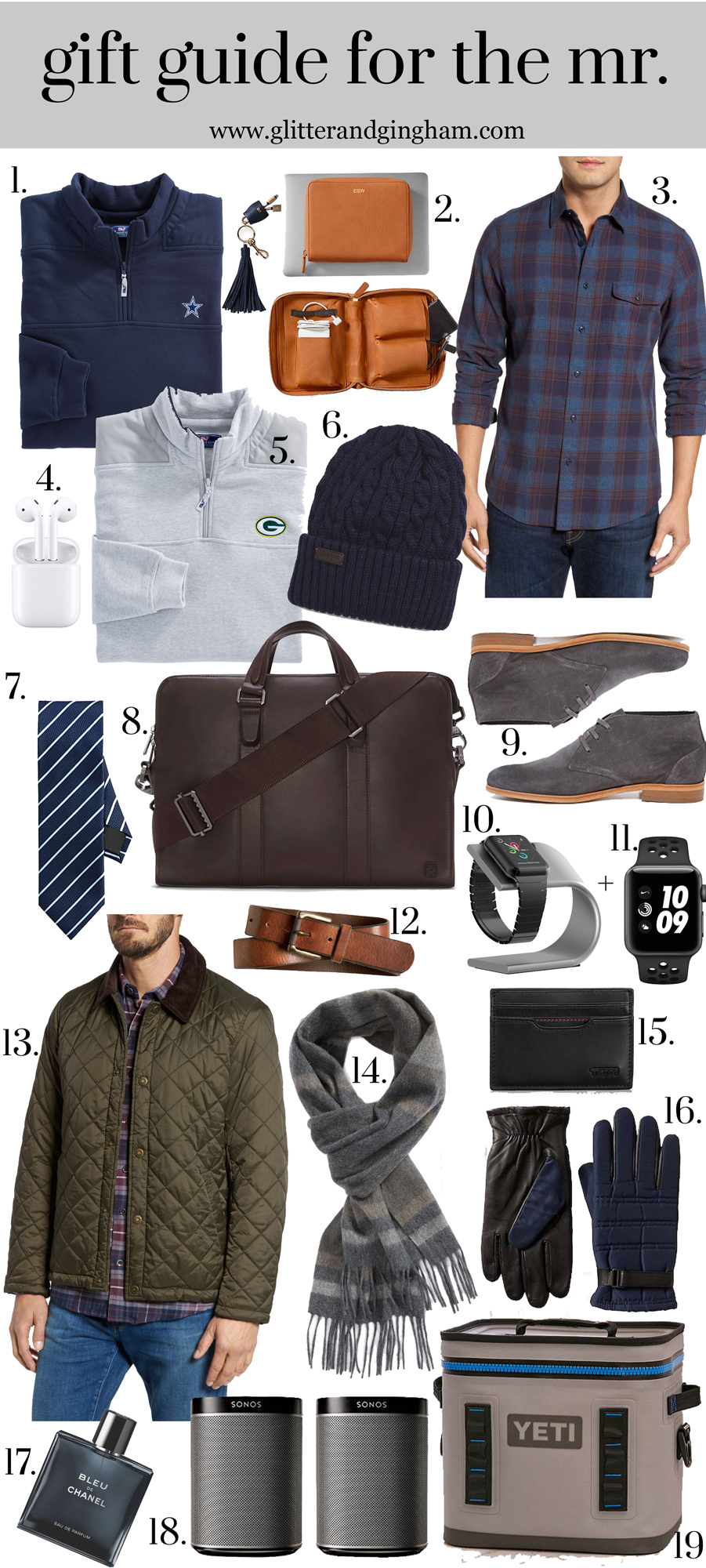 Happy Tuesday y'all! I'm back from Charleston & my tiny blogging break, and I couldn't wait to share this post today! I am sharing not one, but THREE Gift Guides for the Guys today. I always have the hardest time shopping for the fellas in my life, and I know I'm not alone. The boys can be tricky, but I am taking the leg work out of it for y'all. I've covering gifts for the mr., the boyfriend, dad, grandpa, father in law, the brother, brother in law, etc., etc.!
First up, the beaus. Whether you've just started dating or you've been married for as long as you can remember– there is something for everyone! My number one gift idea for the fellas, Apple AirPods. My brother & Tyler both have them and LOVE them. The best part, they're perfect for work, play, working out and just about thing you would think of. Another item that I can't recommend enough, the Sonos speakers. If you're on a budget, this cord case or these sports pullover are great gifts!
Keep reading for my gift ideas for the brothers & dads!
Shop gifts for your beau: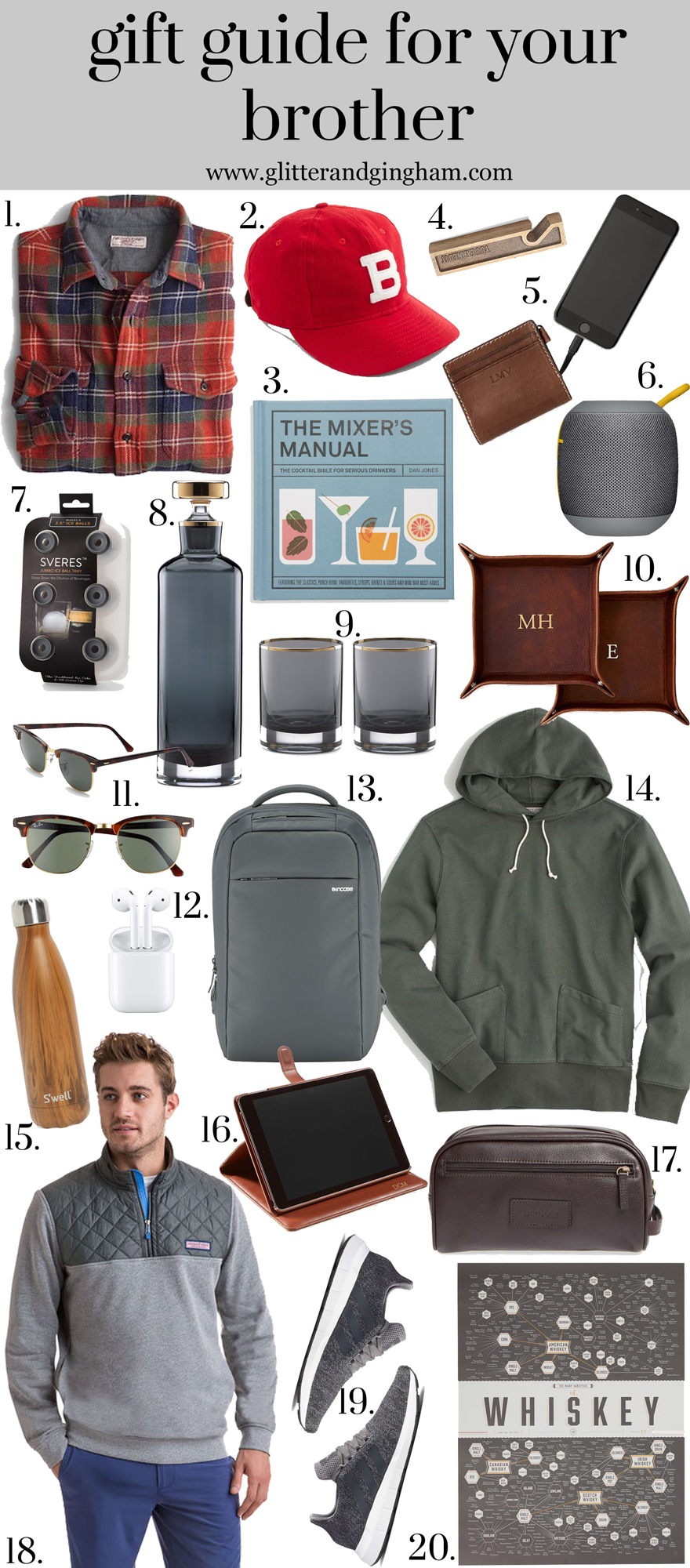 Looking for a fun gift for your brother?! Any brother would love this UE Boom Speaker or decanter + glass combo. Want something more practical? Try some sneakers or a leather travel kit!
Need a gift for your brother in law?? This monogram catchall could work for just about anyone and this charging wallet is practical & useful!
Shop Gifts for Brothers:
Last but certainly not least, gifts for the dads!
Shopping for a new dad?! This dad's playbook is a cute little gift! Or this pj pant + slipper combo is perfect for those days at home with the newborn.
Buying for your father in law? This golf BBQ set is so fun! Or this monogram money clip would make such a classic gift.
Shopping for your own pops? This watch box could be so thoughtful or these board game books would make for a fun gift y'all could all enjoy during the holidays!
And that's a wrap! Hope y'all found a great gift ideas for all of the guys in your life!
Shop Gifts for Dads: