In need of a girls trip?! Head to CHS asap! I'm breaking down everything you need to know about a Charleston SC girls trip!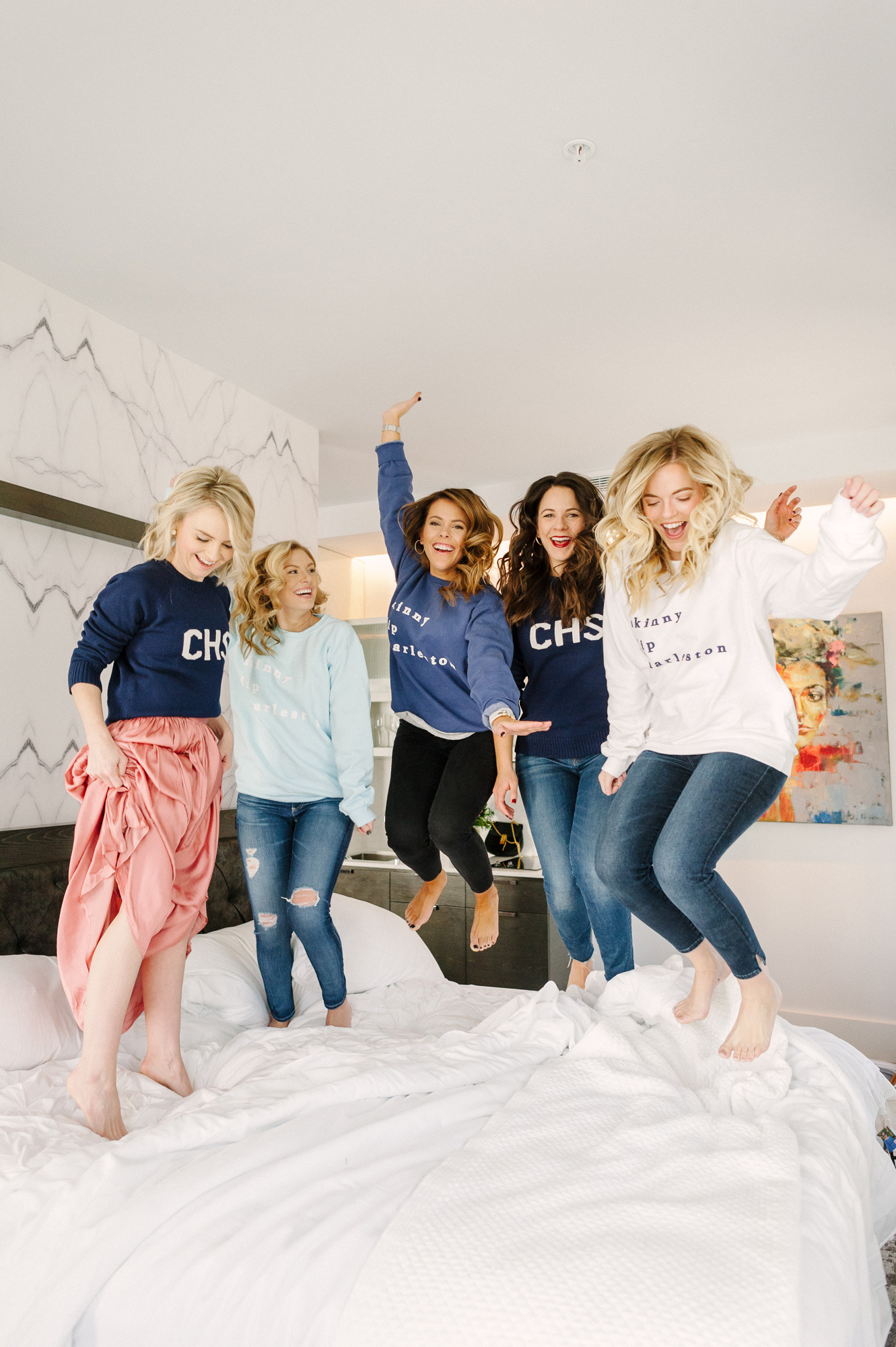 Sweatshirts & Sweaters c/o Skinny Dip
Happy Wednesday y'all! Looking to plan a girls trip soon? Look no further! I know it has been a while (a month & counting…), but I am FINALLY getting around to sharing all of the details from our girls trip to Charleston! Our #BloggersDoTravel crew had the best 5 days in the low country. We ate, drank, shopped & so much more! I am sharing all the details of our trip, and little things you can do in CHS to make for a fun girls trip!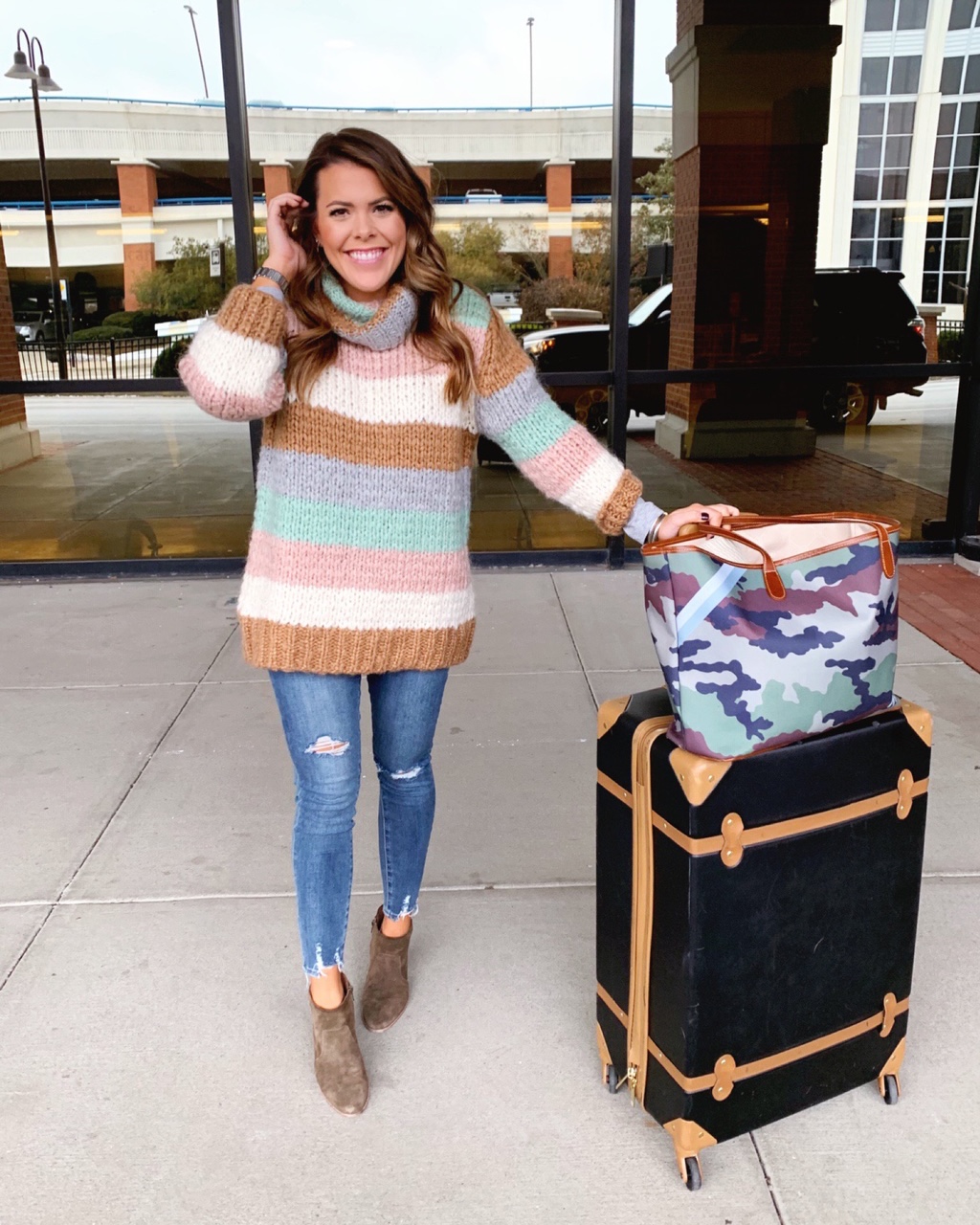 Transportation:
So every time I've been to CHS, it's been at the end of a 10 hour drive. Which is halfway doable if you're not by yourself. I've made that drive twice by myself & it was brutal. This go around I knew it was going to be around the same time we were moving, so the last thing I would have the energy for is a long distance drive by myself. I looked into flights & was so pleasantly surprised to find an affordable option out of Lexington. And with Delta no less! From here on out, when traveling to the low country by myself, I will definitely be flying. It helps that you don't necessarily need a car in Charleston, especially if your hotel is in a convenient location. Ubers are readily available btw!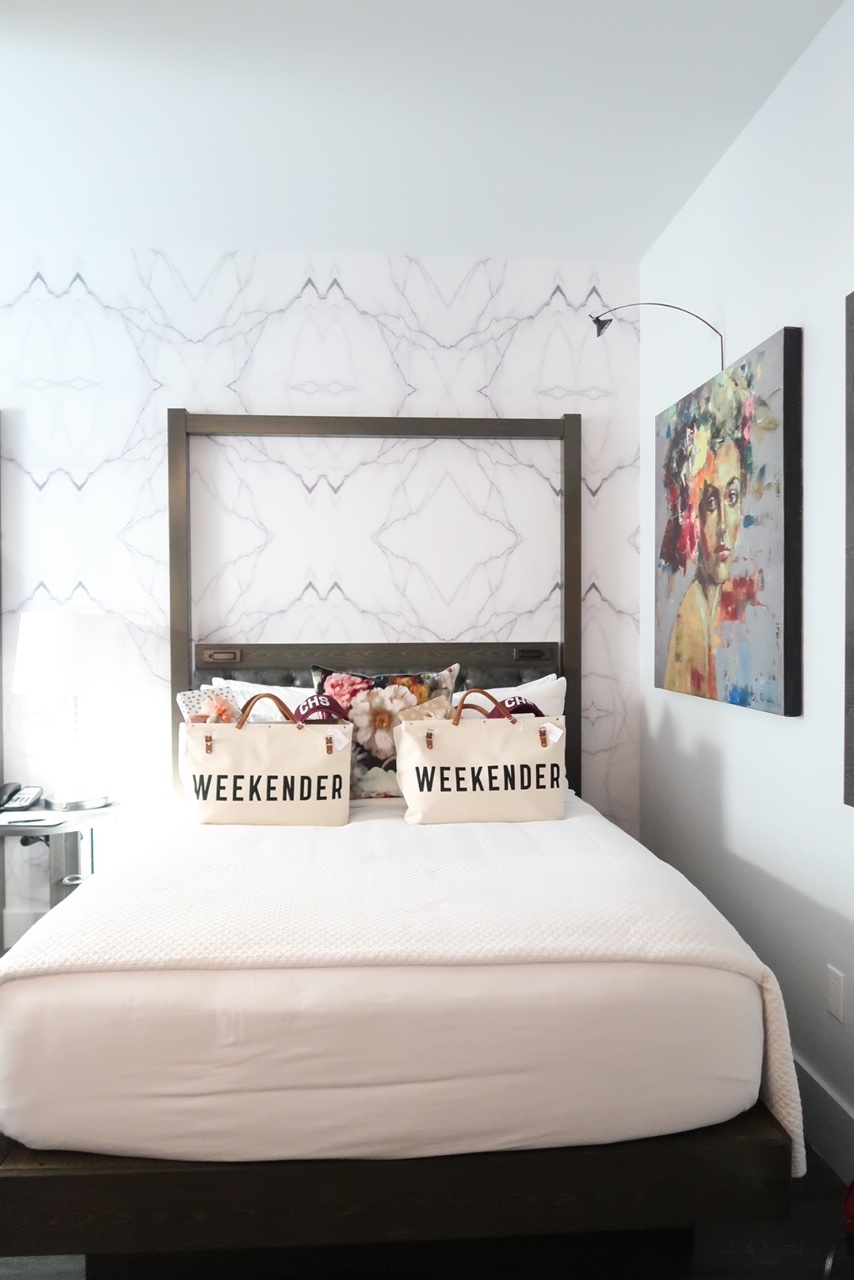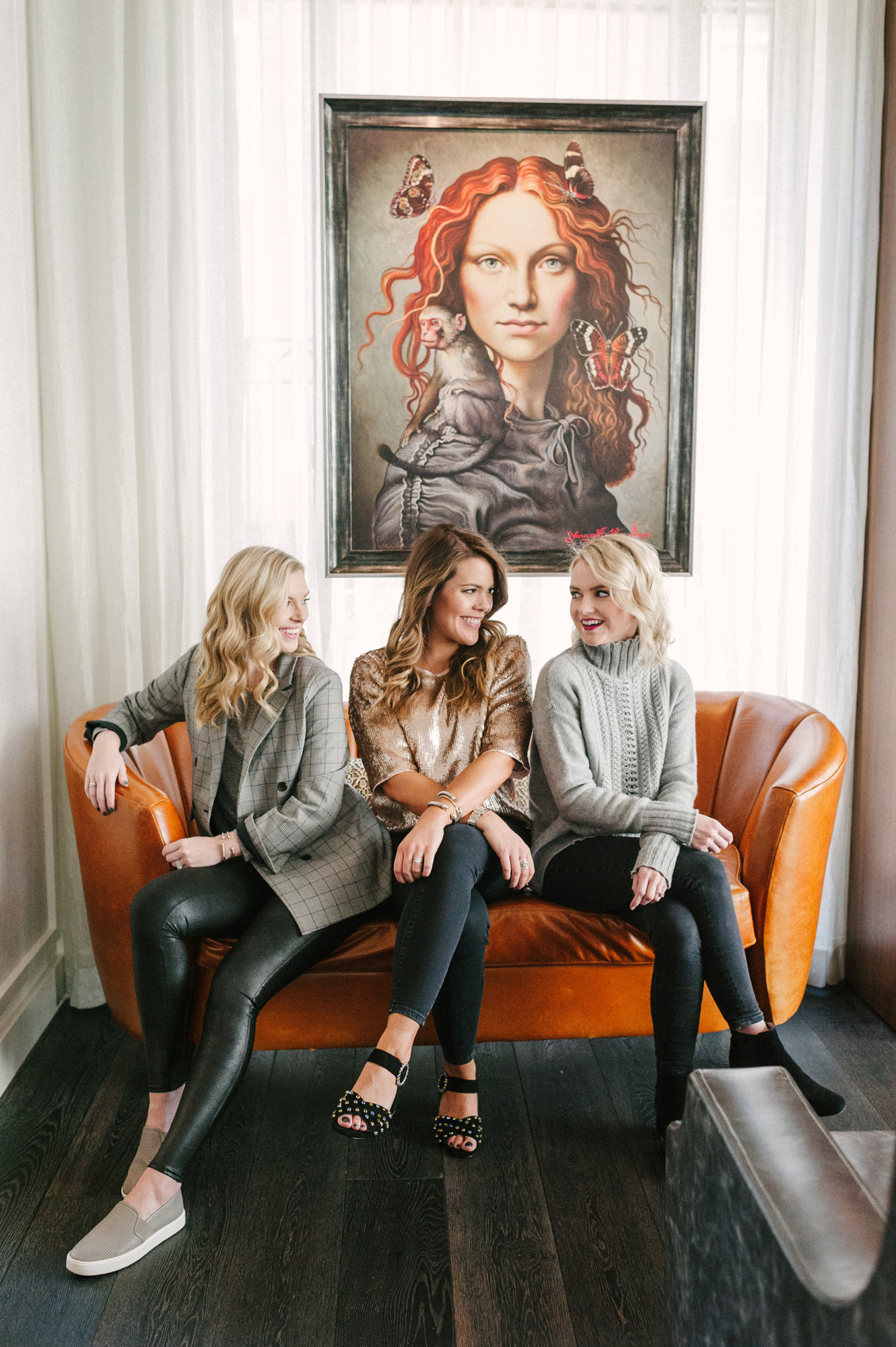 Accommodations:
I cannot say enough good things about our stay at Hotel Bella Grace. This property was so generous, and hosted us throughout the week. It was the perfect hotel for a girls trip. First things first, it is GORGEOUS! The decor is so good, it's fun, southern & Instagrammable all at the same time. What more could you ask for?! Second, the location is great. It is close enough to walk to King Street & so many great restaurants. Not to mention it's just a short Uber ride to nearly anywhere you'd want to venture to. Third, the service was amazing. They went above & beyond to ensure we were taken care of.
Did I mention the food at The Delaney House on the property was so yummy?! And they offer complimentary breakfast too! I would 100% stay there again, and can't recommend Hotel Bella Grace enough.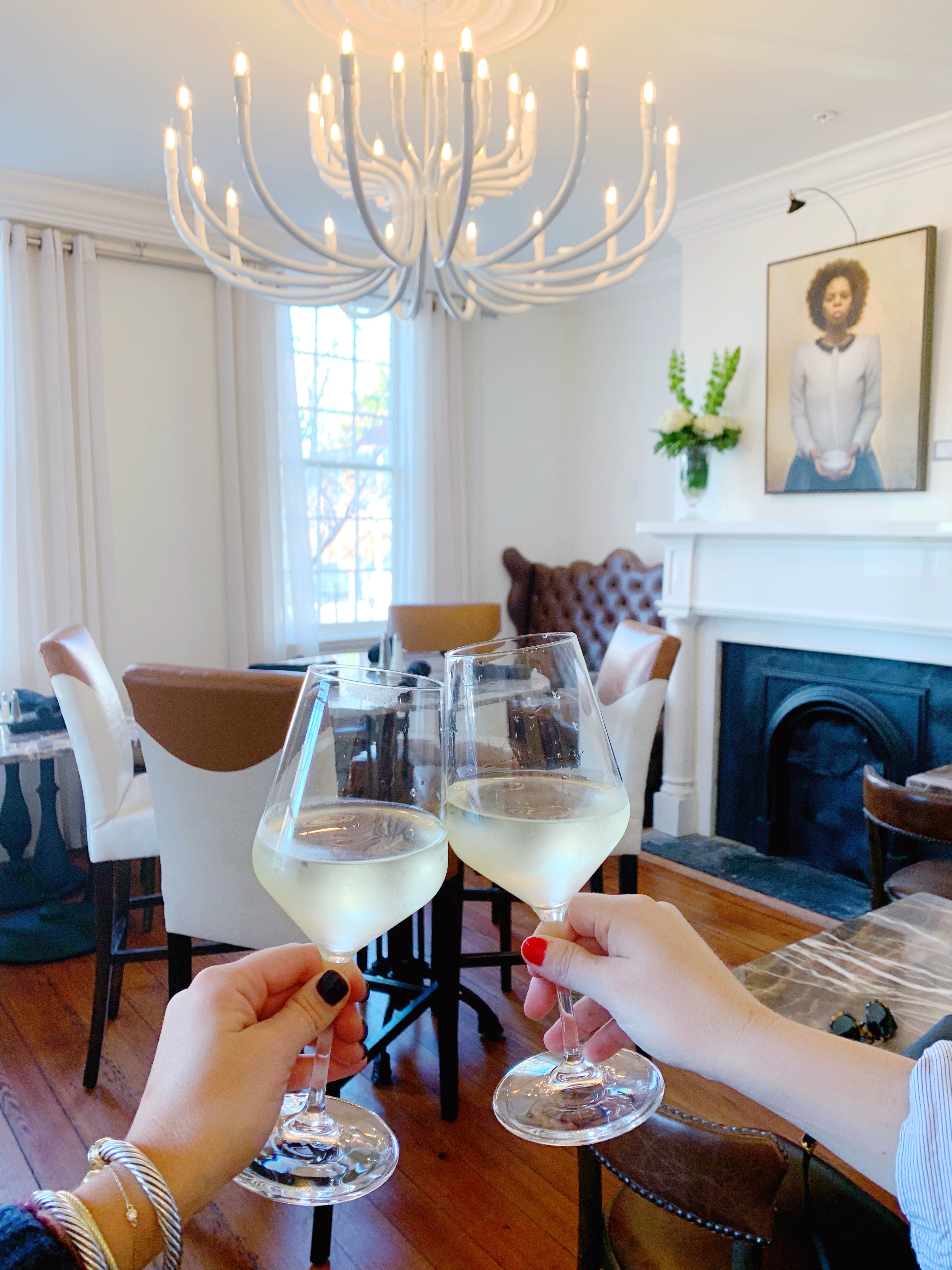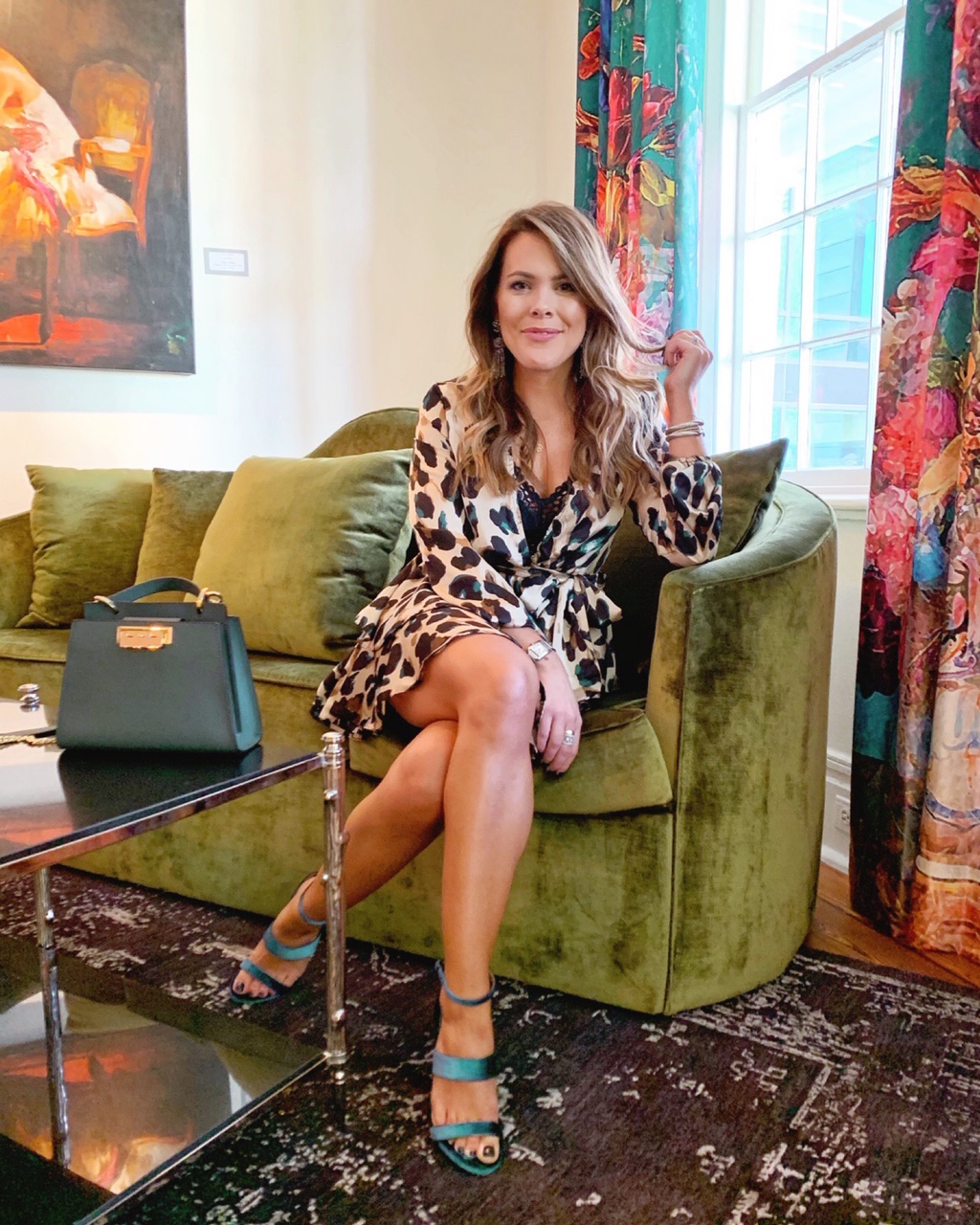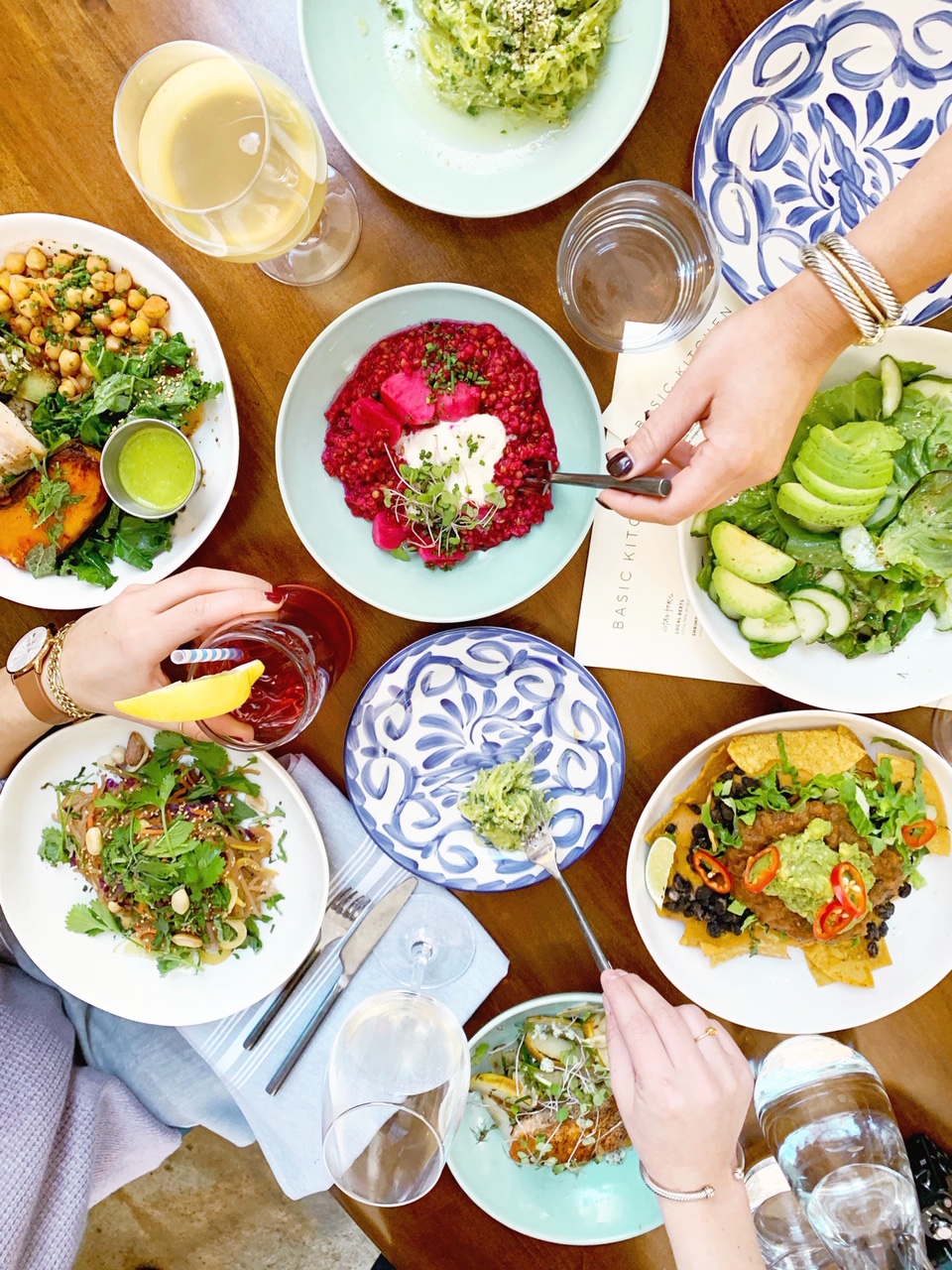 Where to Eat & Drink:
I was so excited about this trip for many reasons, but one main reason was because we were trying all new (to me!) restaurants! When we visit as a family we tend to visit some of the same spots each time which I love because they're delicious, but I also love trying new spots, especially in Charleston because the food is SO dang good. Disclaimer: we ate & drank a lottttt.
Little Jacks Tavern: Everyone raved about their burger, said it's the best in town, so obviously I had to give it a go. It did not disappoint. Order a side of the garlic & herb fries & thank me later. Did I mention the atmosphere was so good too?! It was intimate, and had an old school vibe that was so fun.
Graft: We walked here after dinner at Little Jacks for an after dinner drink. It's a great spot if you're in the area.
Basic Kitchen: I forgot that I had a bite of avocado toast off their brunch menu last summer, but it didn't hold a candle to their lunch menu. OH EM GEE. I was so impressed with everything we ordered. It was seriously delicious. My favorites:: the nachos, kombucha, cauliflower wings (these were AMAZING!) & the rainbow bowl. We ordered so many different things so we could try a little bit of everything! It's a great spot if you want something on the healthy side too.
The Ordinary: This place is always at the top of recommendation lists when it comes to Charleston, but we tend to stay away when we come with family because we aren't really raw seafood eaters. But Cathy & Jess loveeee it, so we stopped by for some apps before dinner at Felix. I opted for the fried oyster slider & it was delicious. The atmosphere is great too. I'd definitely go back for drinks & a slider (or 2).
Felix: I had been dying to try this little French spot y'all. It is so cute & was delicious! I got the gnocchi & it was super yummy. I hear they have a great burger, but I had had one at Little Jacks so I thought I'd switch it up. This was a great spot for a girls dinner. I will definitely be back!
Tavern & Table: After our morning pedis (more on that below) in Mount Pleasant we went down the road for some lunch on the water. If the weather is good & you're in the area I highly recommend. The shrimp & grits were delicious!
Leon's Oyster Shop: This is another Charleston favorite that I hear so much about, but I had never been. The atmosphere is great, and they have the cutest little patio. The frozen gin & tonics are also worth a visit, but other than that I was a little underwhelmed. I had the fried chicken sandwich, and it was good, but I don't know if I would go back to eat. To drink frozen g&t's? Absolutely.
Old Village Post House Inn: The cutest little brunch spot! The food was seriously delicious too! Jess & I split the steak omelet & the crab cake benedict. We both preferred the steak omelet, but everything was seriously delicious. Oh and their mimosas were so good!
Indaco: I am totally taking the fam back here next time we go to Charleston! The pasta was seriously a dream & their fried artichokes were the perfect starter. I opted for the bolognese, and will be back just so I can have it again!
Vintage Lounge: This wine bar is right across the street from Indaco & the cutest little place to grab pre (or post) dinner drinks! They also have a small menu that looked seriously delicious. Since we'd had dinner, we opted for their chocolate fondue for dessert. OMG. It was heavenly.
Skinny Dip: I've chatted about this boutique, bar combo in my other Charleston blog posts, but it is worth mentioning again! Upstairs they have a little bar & patio with some seriously delicious frozé!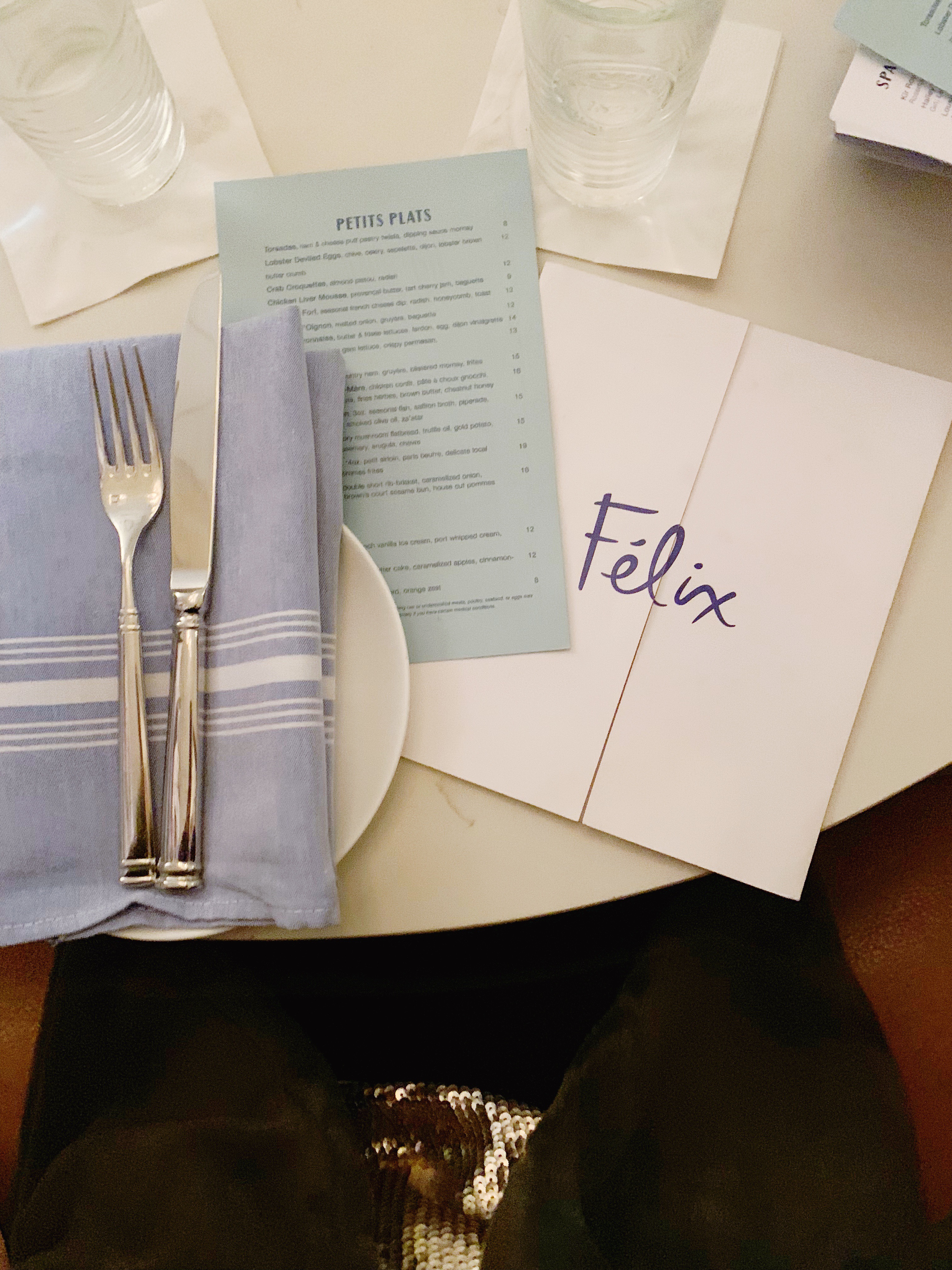 Where to Shop:
I've shared so many places in my first two Charleston blog posts (here & here), but there is one new to me boutique definitely worth mentioning!
Beckett Boutique: This shop is seriously cute & has so many beautiful pieces. The best part is that so many of their pieces are unique! I love finding a local boutique to buy unique pieces. I scooped up a pair of Hart Studio earrings, and the color was exclusively made for Beckett. It's definitely worth checking out.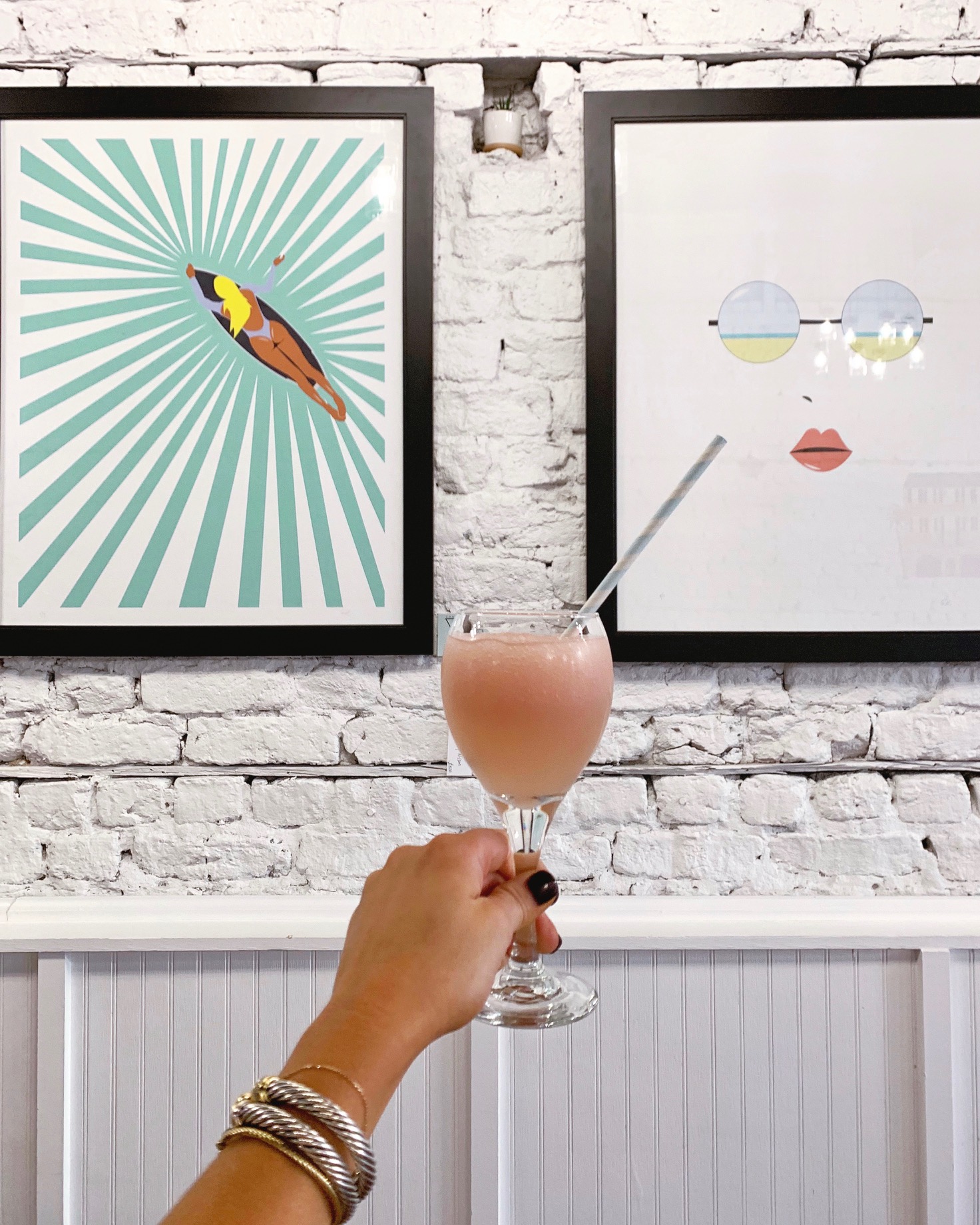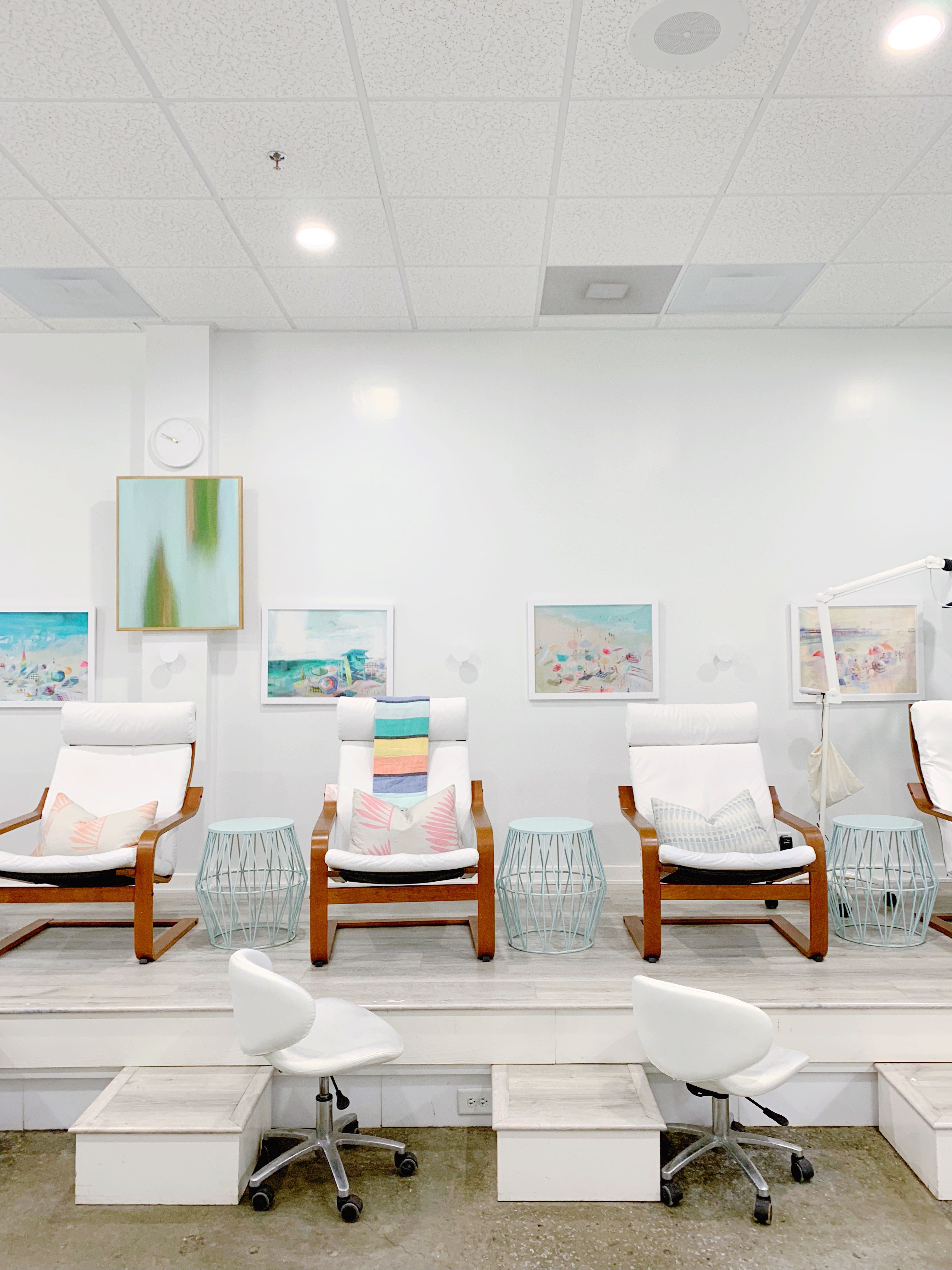 How to Spend Your Time:
Girls trips are fun because you get to do all of the girly things together. Some of my favorite things we did were so fun because we go to do them as a group. When we weren't eating, drinking & shopping (yes, there is more to do than that in CHS), we were treating ourselves.
Take a fun fitness class: We took an incredible class with Sarah Frick from The Works! Her The Works class was so freaking hard, but I had so much fun doing it with my gals.
Get a Blow Out: We kicked off our first full day with blowouts from The DryBar. It's so fun to relax & get pampered. Plus you spend the day feeling so fab!
Mani & Pedi Time: If you're in Charleston with your girls, take the quick trip to MylkBar! This is hands down the cutest nail salon I have ever visited. It's a non toxic salon, and they offer some cute nail art too!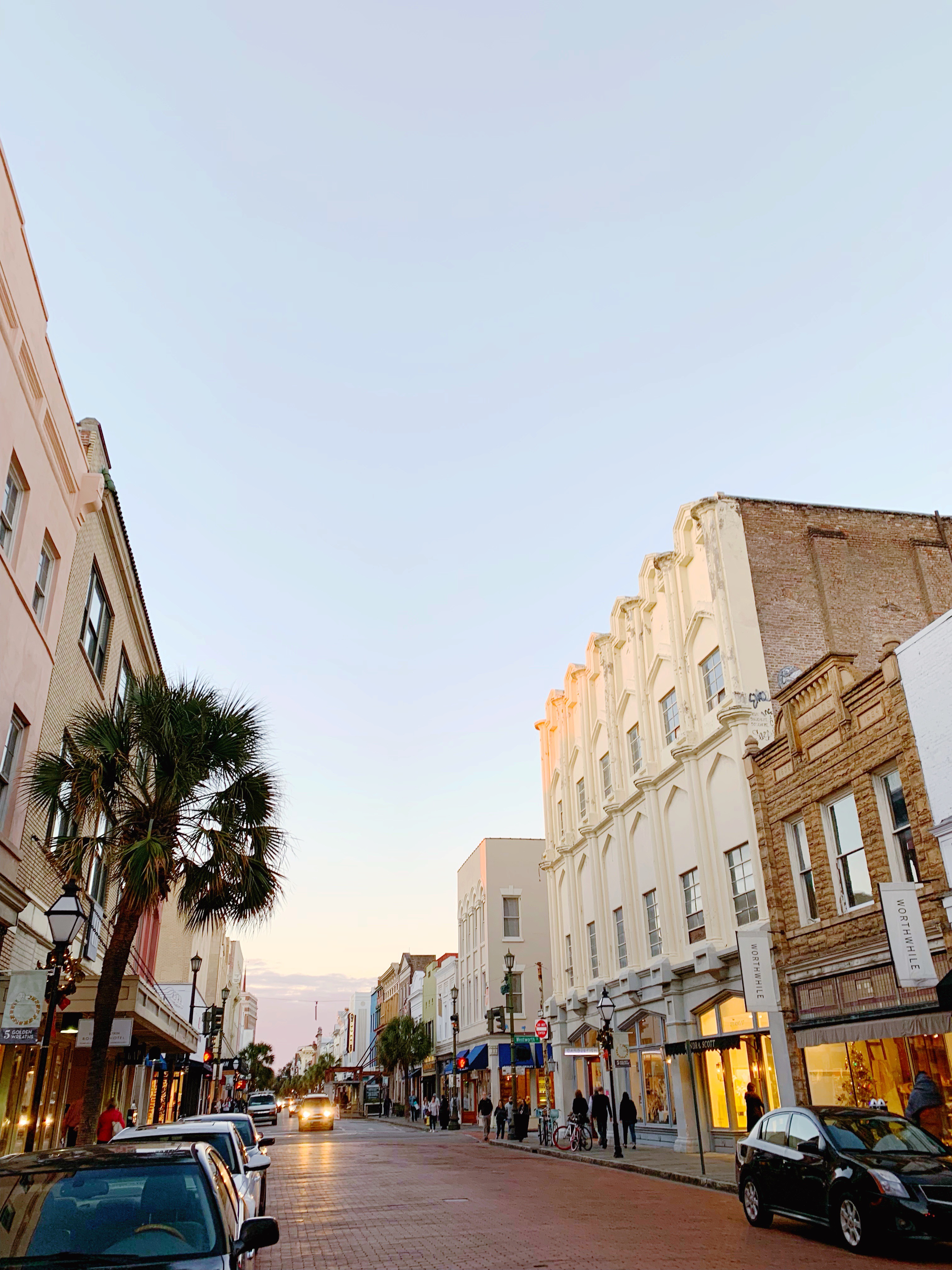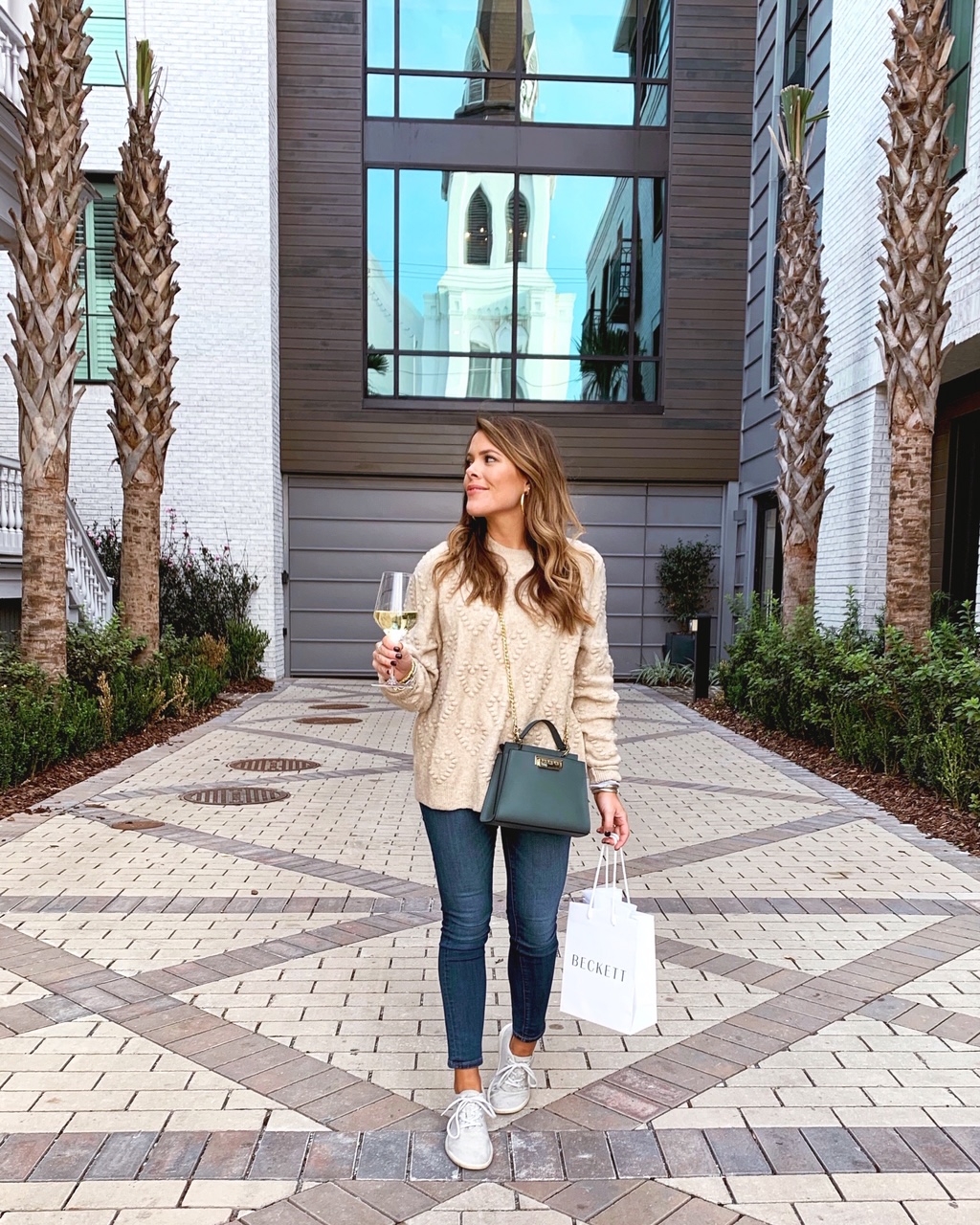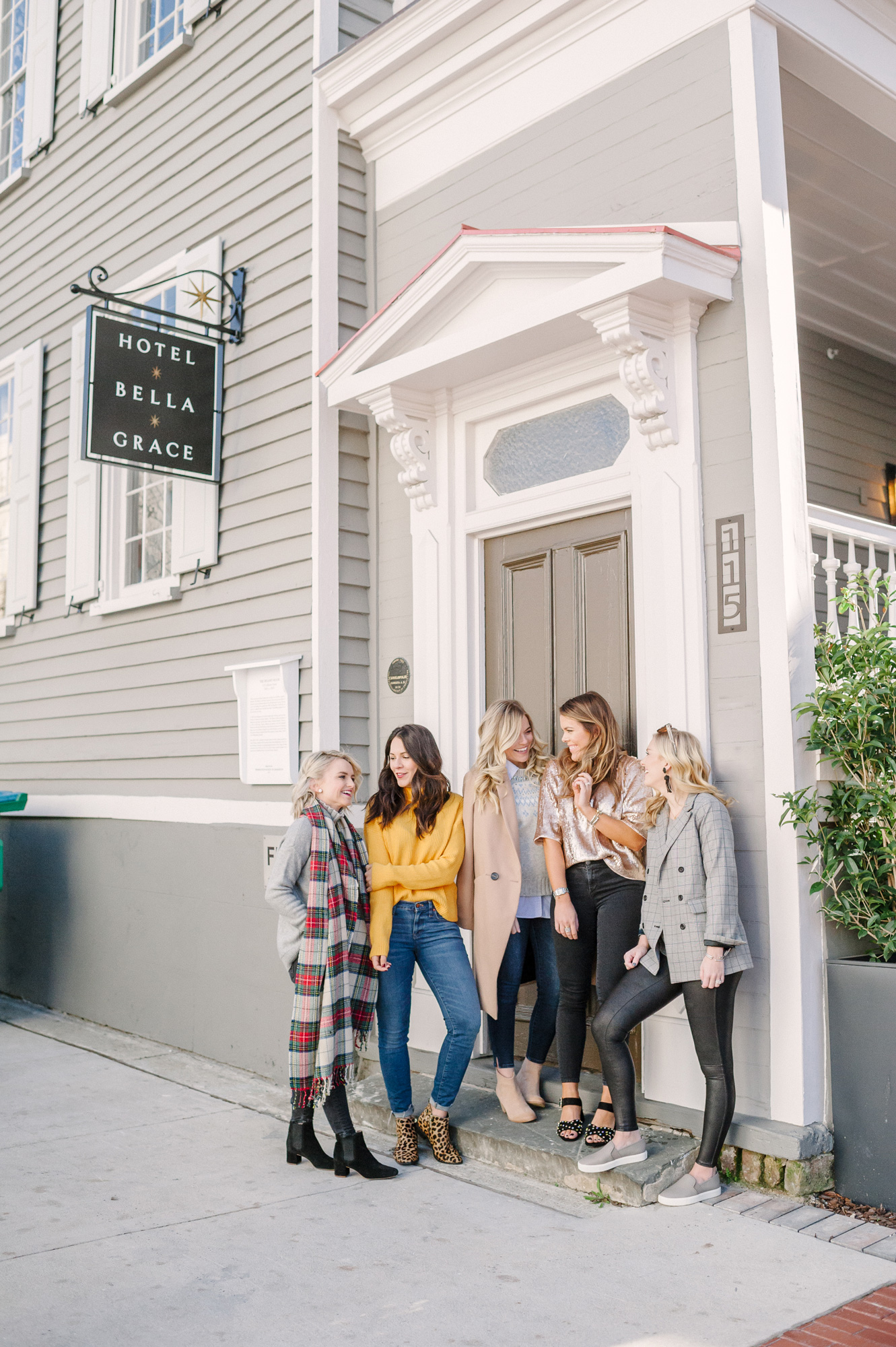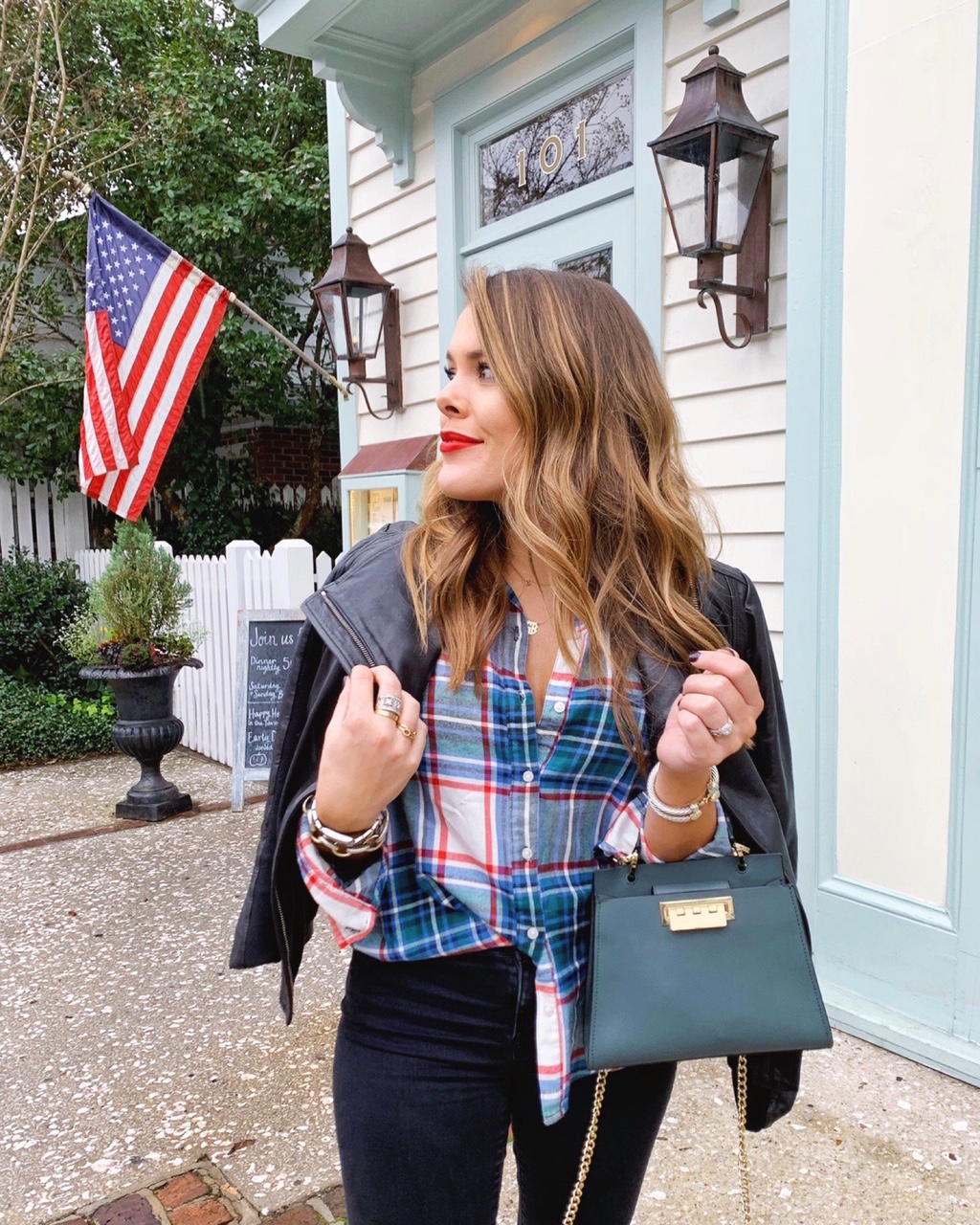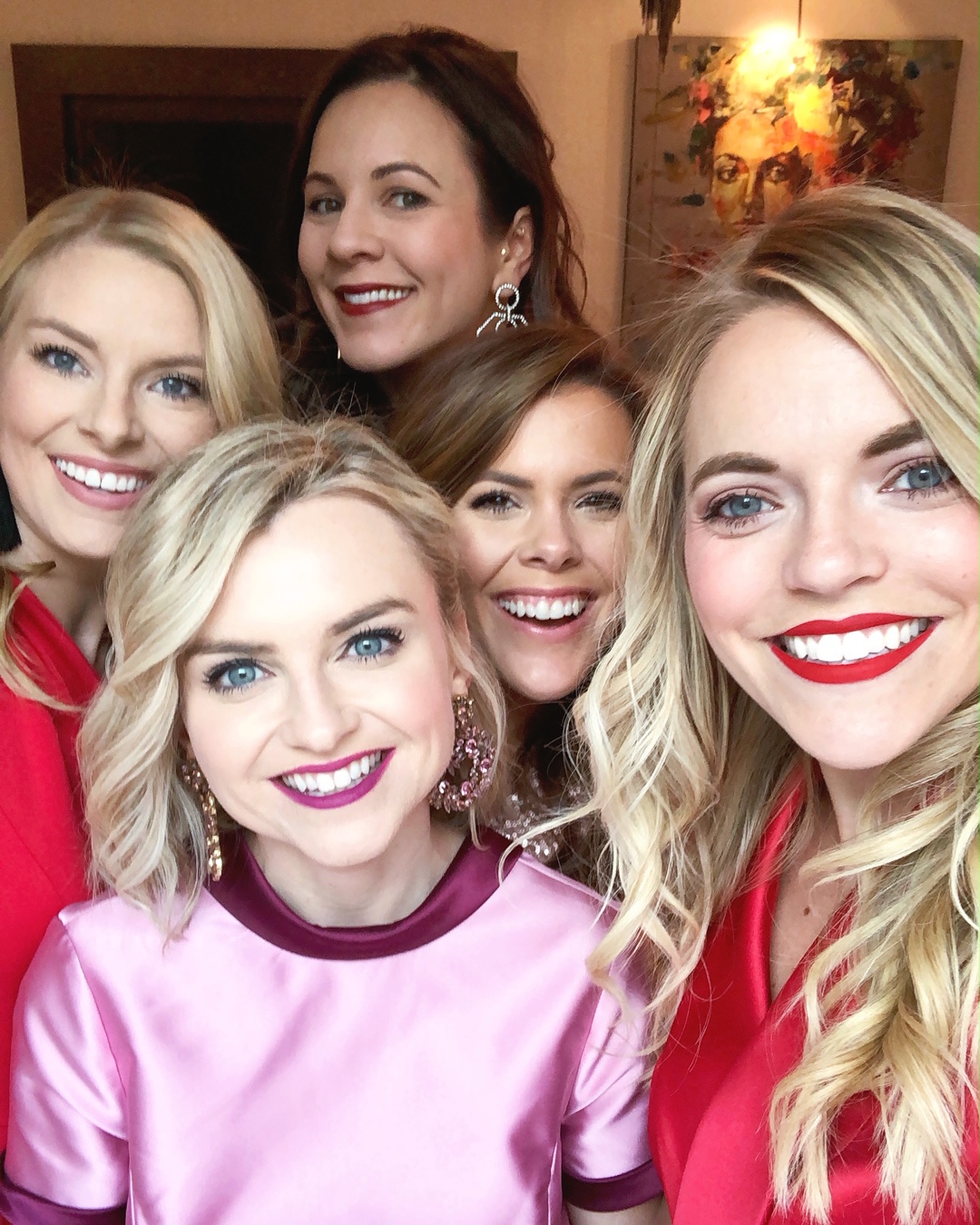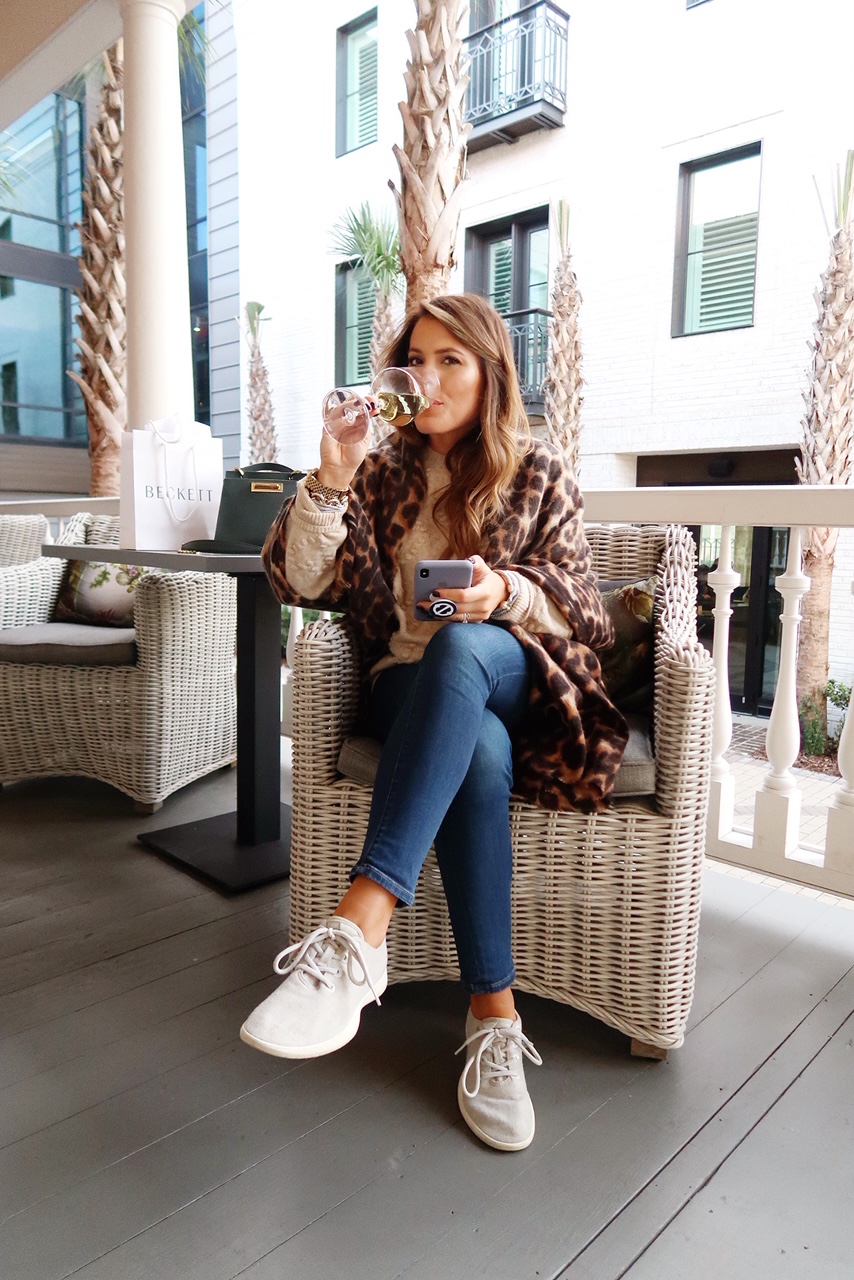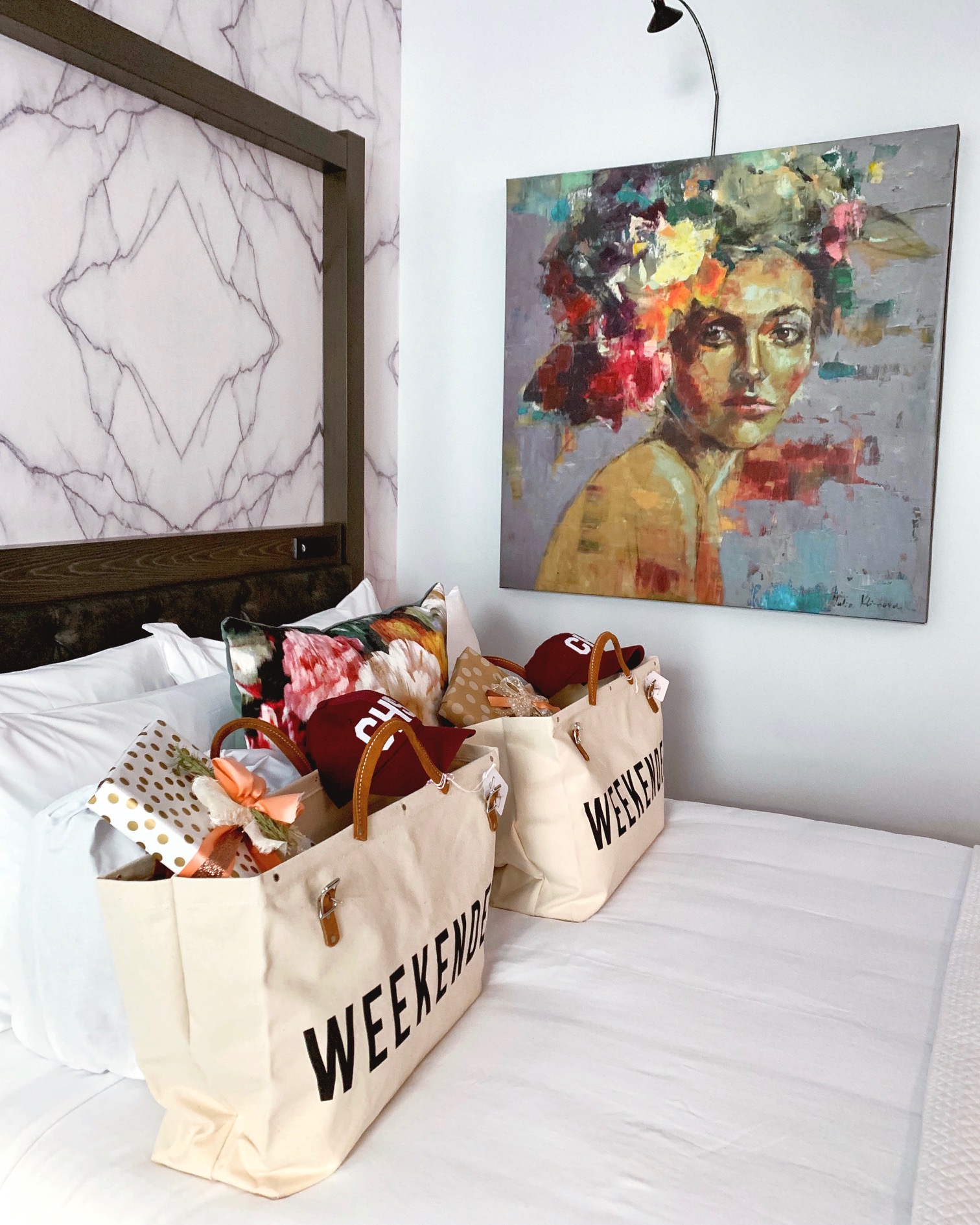 That's a wrap y'all! Charleston continues to be one of my favorite cities, and I love sharing all of the beauty the city has to offer! If you try one of these spots let me know what you think! xx!