Spring is already in the air regardless of the winter temps & I couldn't wait to share my early spring with list with y'all!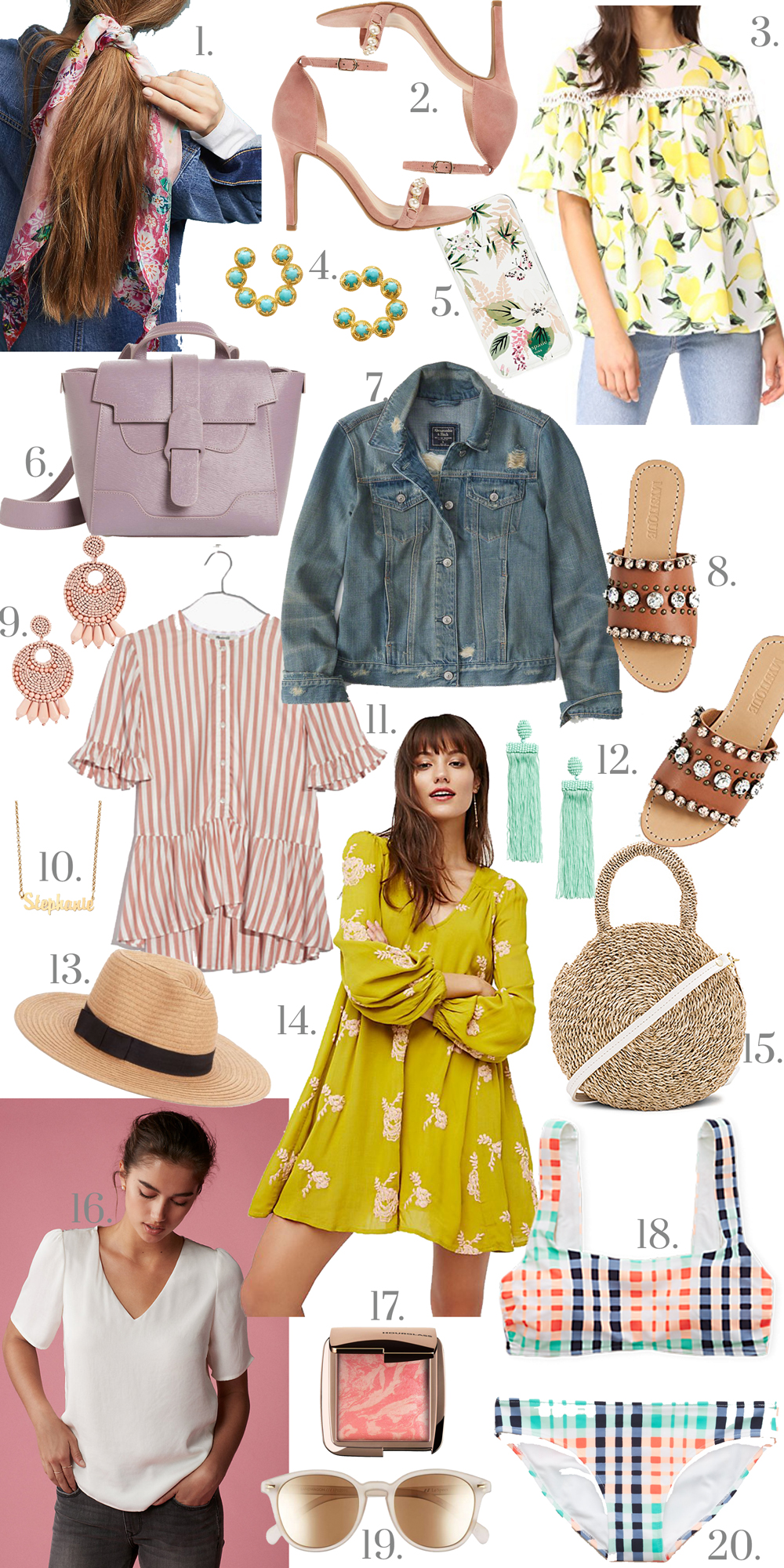 Happy Tuesday y'all! I am so, so glad Monday is officially over. It was just one of those days. But today is a new day & I am SO excited to share this roundup with y'all today. I'll admit, I've been dreaming of spring since 1/1/18, but I've been trying to resist since it's still very much winter around here. I can't wait anymore y'all. Hence yesterday's first spring inspired outfit post!
There are so many amazing spring trends & pieces that are already everywhereee. I'll also admit, I started this roundup about 2 weeks ago, and I might or might now have already scooped up this top, this dress, these ($8!!) tassel earrings & this bag… I cannot wait to style them in the months to come! Seriously everything here is on my wishlist. This blouse would make such a cute work to weekend top, these sandals would be perfect for a spring wedding & I cannot wait to try out the hair scarf trend!
What trends are you already loving this year?!