Until it officially warms up, I'll be styling my faux leather leggings on a weekly basis! Today's take on leather leggings: add a sporty stripe sweater & pop of leopard!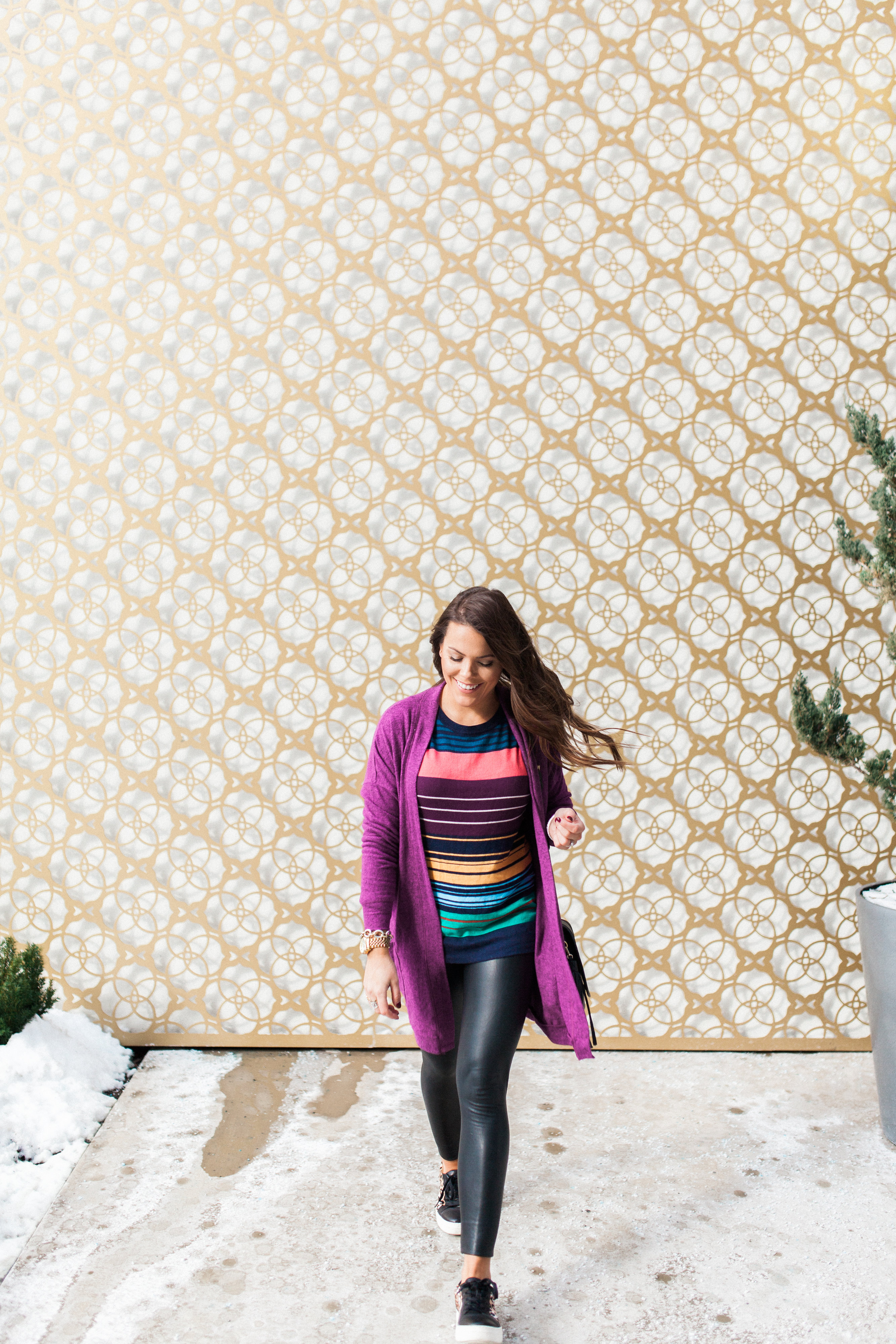 Happy Thursday y'all & happy February! (How is it already February?!) We're almost to the weekend, thank goodness. I am so ready for it. Why has this week seemed so long?! Tonight's dinner at our favorite restaurant is getting me through the work day. I'm that girl that dreams of dinner plans right after lunch. Anyone with me?! 😜
These leggings have been in weekly rotation, as I am getting sick of most items in my closet right now. Luckily, they're super versatile and so comfy! If you missed my review on them, read this first. Today's take on them, a sporty vibe. Well this is my take on sporty. I am LOL'ing because I am sure some of y'all are rolling your eyes at the word sporty being associated with this look. I love the pop of colors with a touch of leopard. Okay, really the sneakers are the only thing that makes this look sporty. But I am loving it, so I'm rolling with it!
Shop This Look: