Don't put those holiday pieces up just yet! Today is all about how to transition holiday pieces into the new year.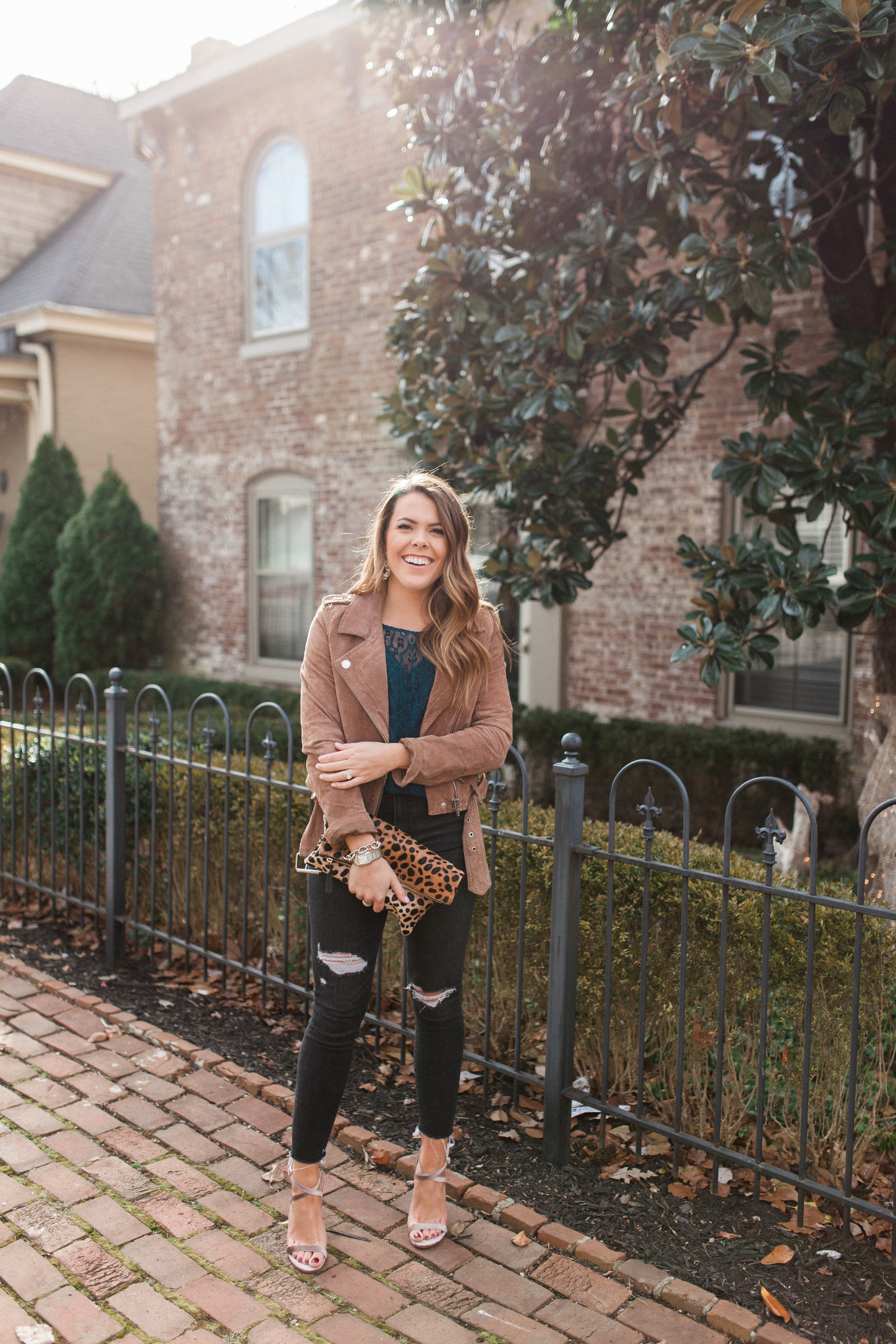 Happy Thursday y'all! I am finally getting into the swing of things again after spending a night in Cincinnati with the in-laws. The Mr. & fam had a work conference so I of course tagged along for a night at the casino & a day of shopping after we won big at the blackjack tables! If y'all know me, then you know just how much a love a night at the casino. #guiltypleasure 😊 Plus the shopping there is SO good! I was so so excited when I found these earrings on sale– they're only $30 right now! Cincinnati is just over an hour away from us, and for some reason we never make the trip up there. Definitely going to change that in the future!
But let's chat transitioning your holiday pieces, shall we?! I'm sure I'm not alone when I say I buy pieces specifically for the holidays. Case in point:: this lace top & these fun statement earrings! Sadly I didn't get a chance to wear them this holiday season, but that isn't going to keep me from wearing them. My one tip to wear your holiday pieces after the fact is to dress them down with your wardrobe favorites. Case in point:: these jeans that I wear several times a week and this suede jacket (which was one of my favorite purchases of 2017). This outfit would be so fun for a date night or a girls night out!
How do you wear your holiday pieces after the fact?!
Shop This Look: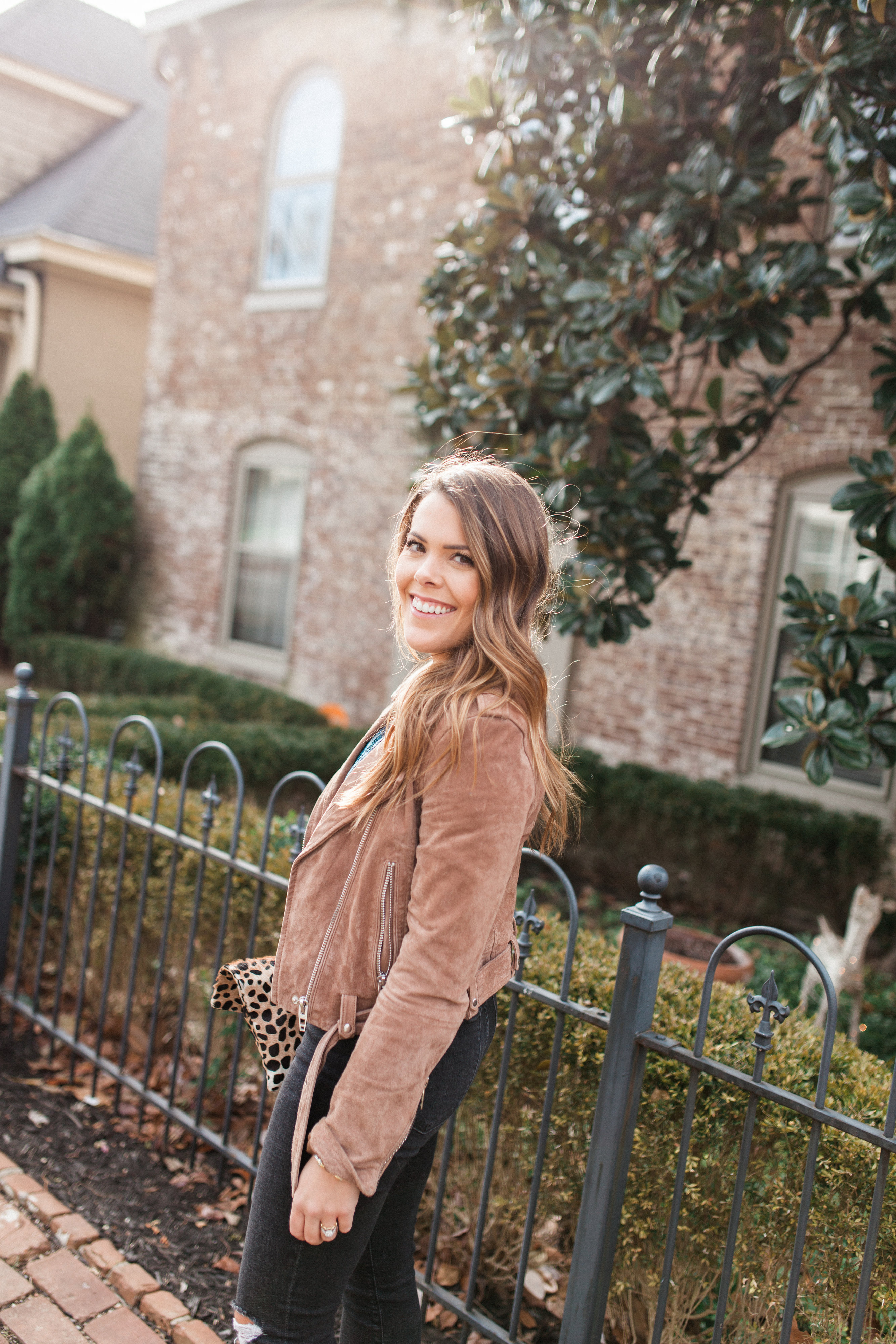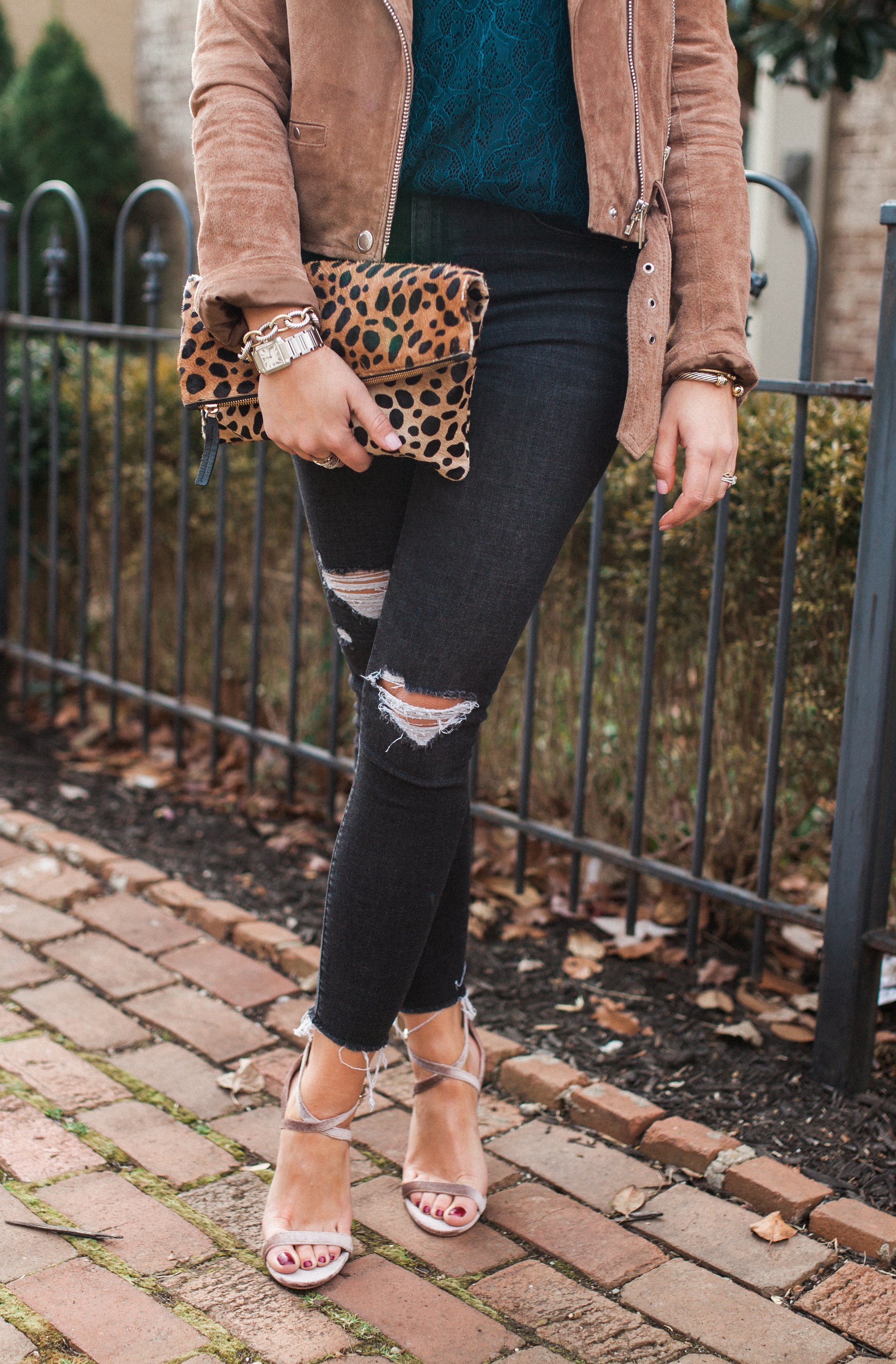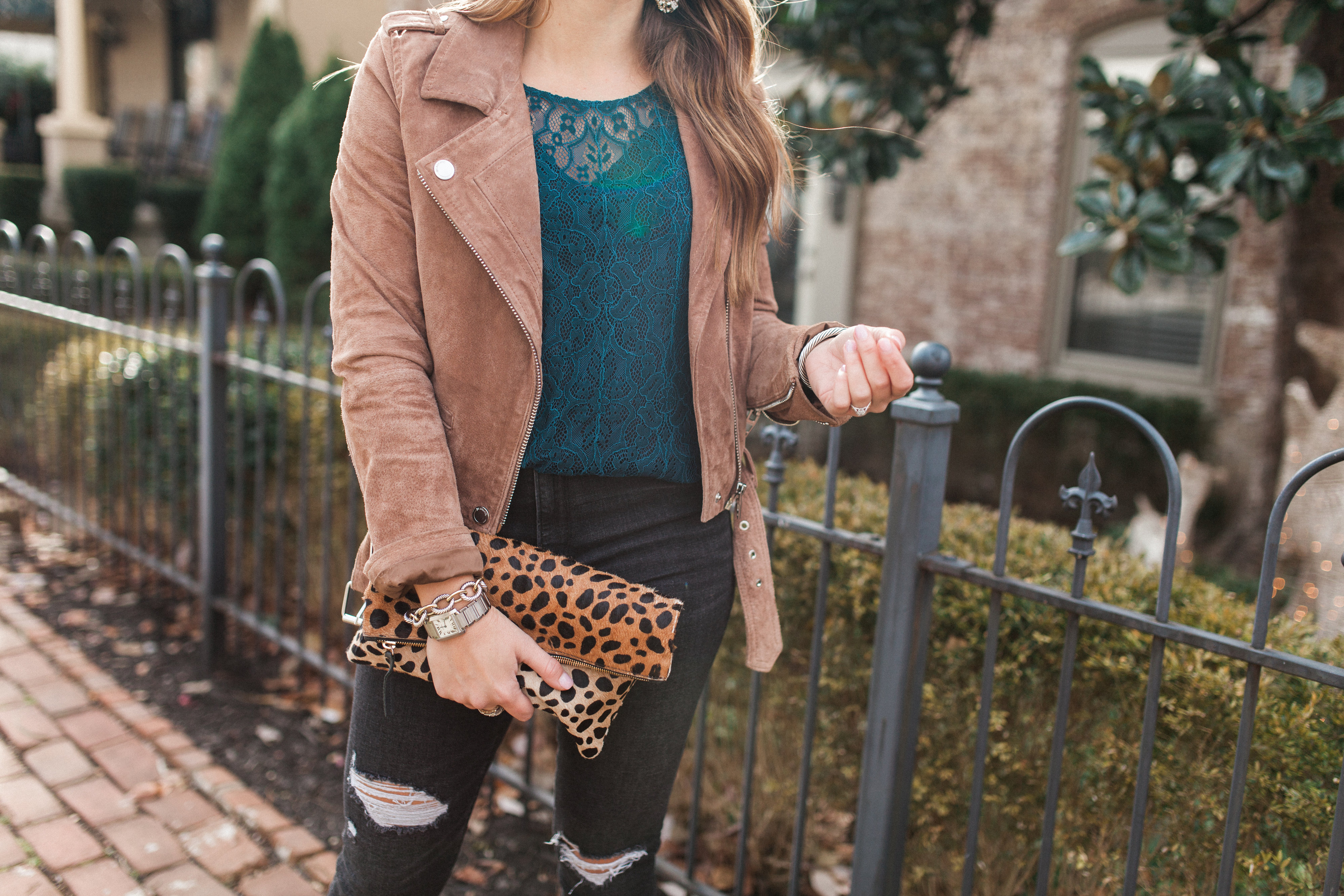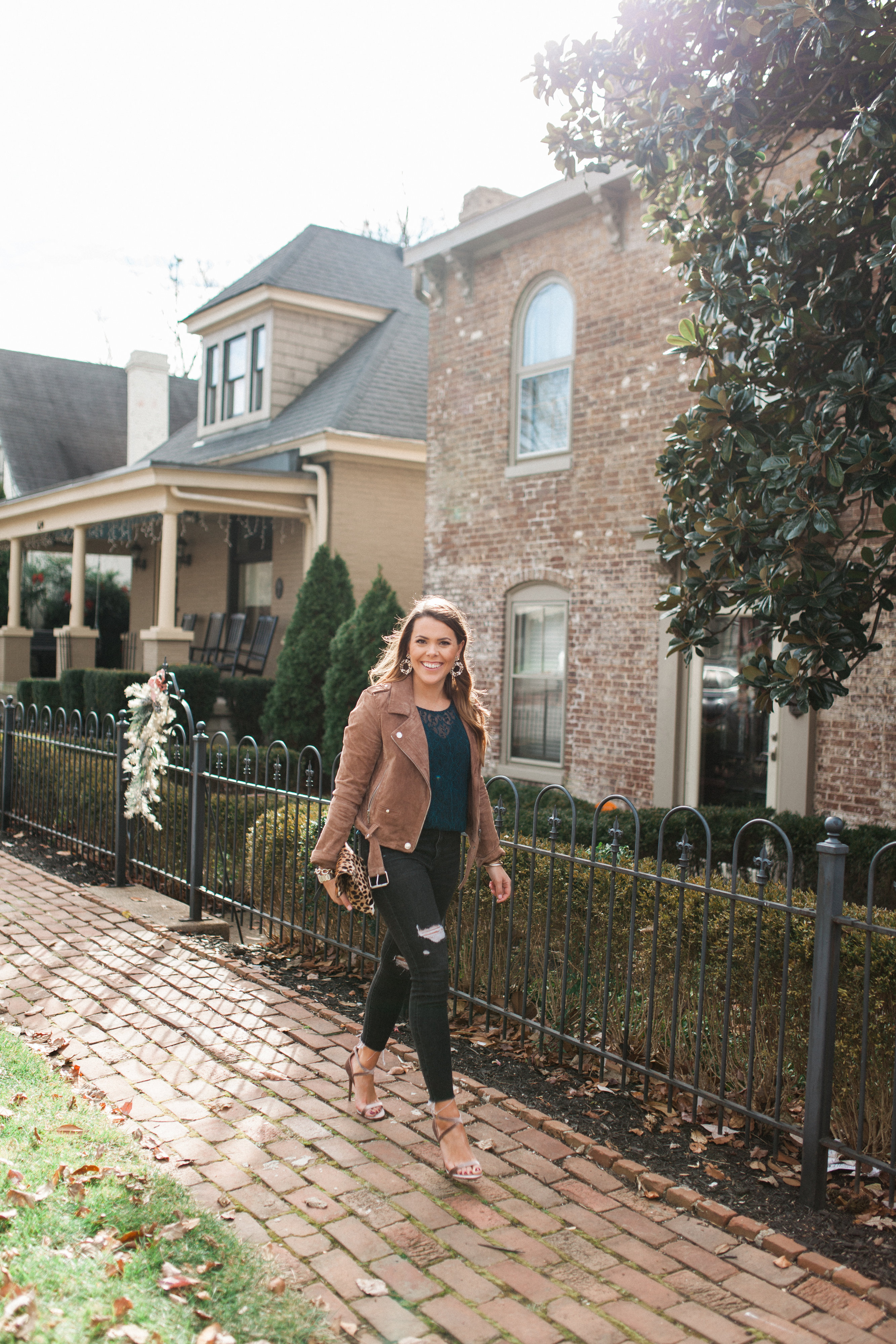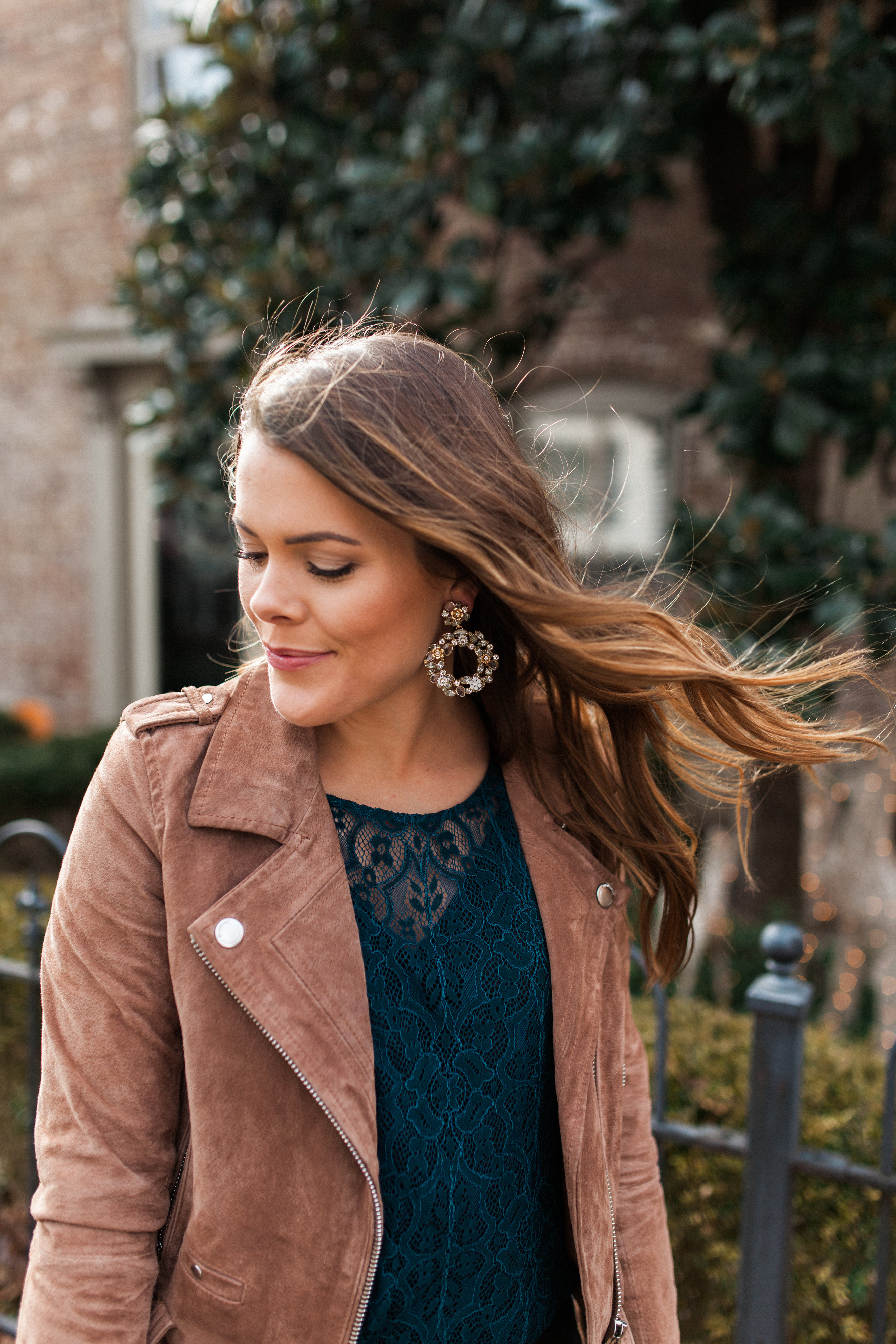 Shop This Look: