After all the shopping I did last year, I've narrowed it down to my favorite purchases of 2017! Accessories, shoes, tops & jeans included!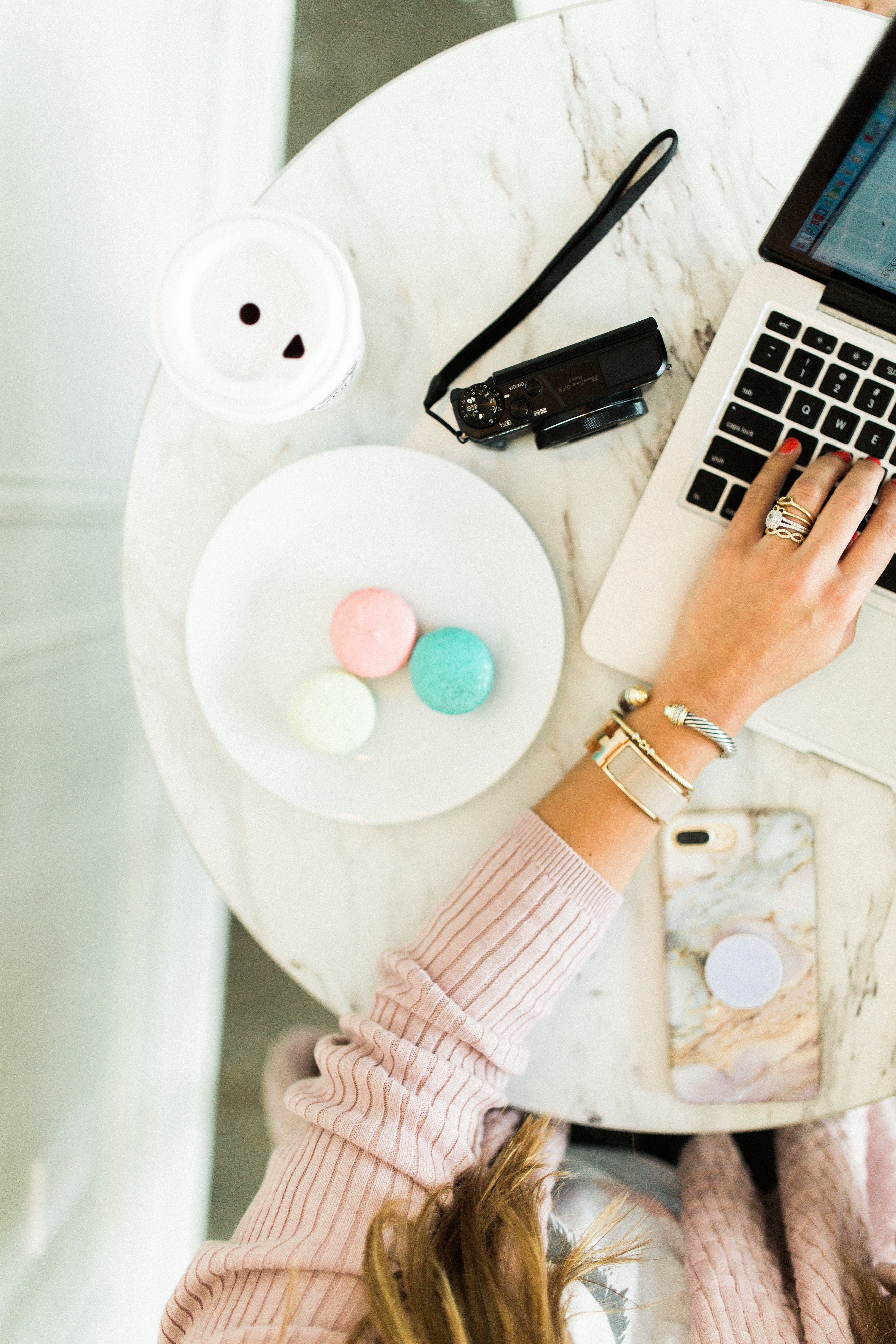 Happy Wednesday y'all! I hope everyone is having a good week, and getting back into the swing of things after the holidays! I'll admit, I am still struggling to get back to reality, but I'm trying my best 😉 While I'm reflecting on 2017, yesterday I shared YOUR top 10 favorite posts on G&G, I thought I would share my favorite purchases of 2017! Spoiler alert, a lot of accessories are included, and most items are still in stock!
I'd love to know your favorite purchases of 2017!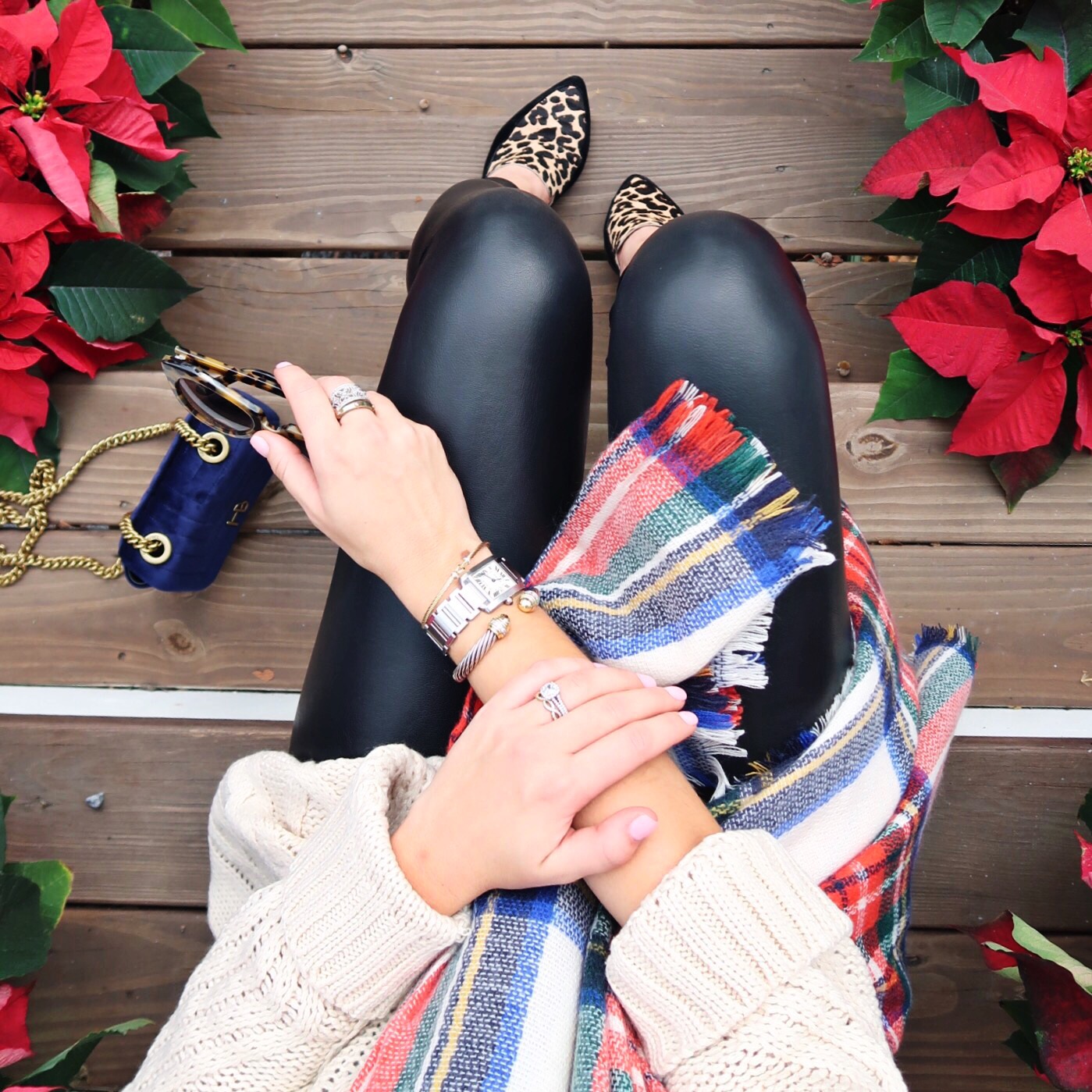 Hands down, these babies are the BEST faux leather leggings I've ever tried. For some odd reason I haven't gotten around to shooting them for a full on blog post, but I am wearing them weekly behind the scenes. They're perfect in every way:: high waisted, enough stretch, they don't get baggy, etc. I am seriously tempted to buy a back up pair.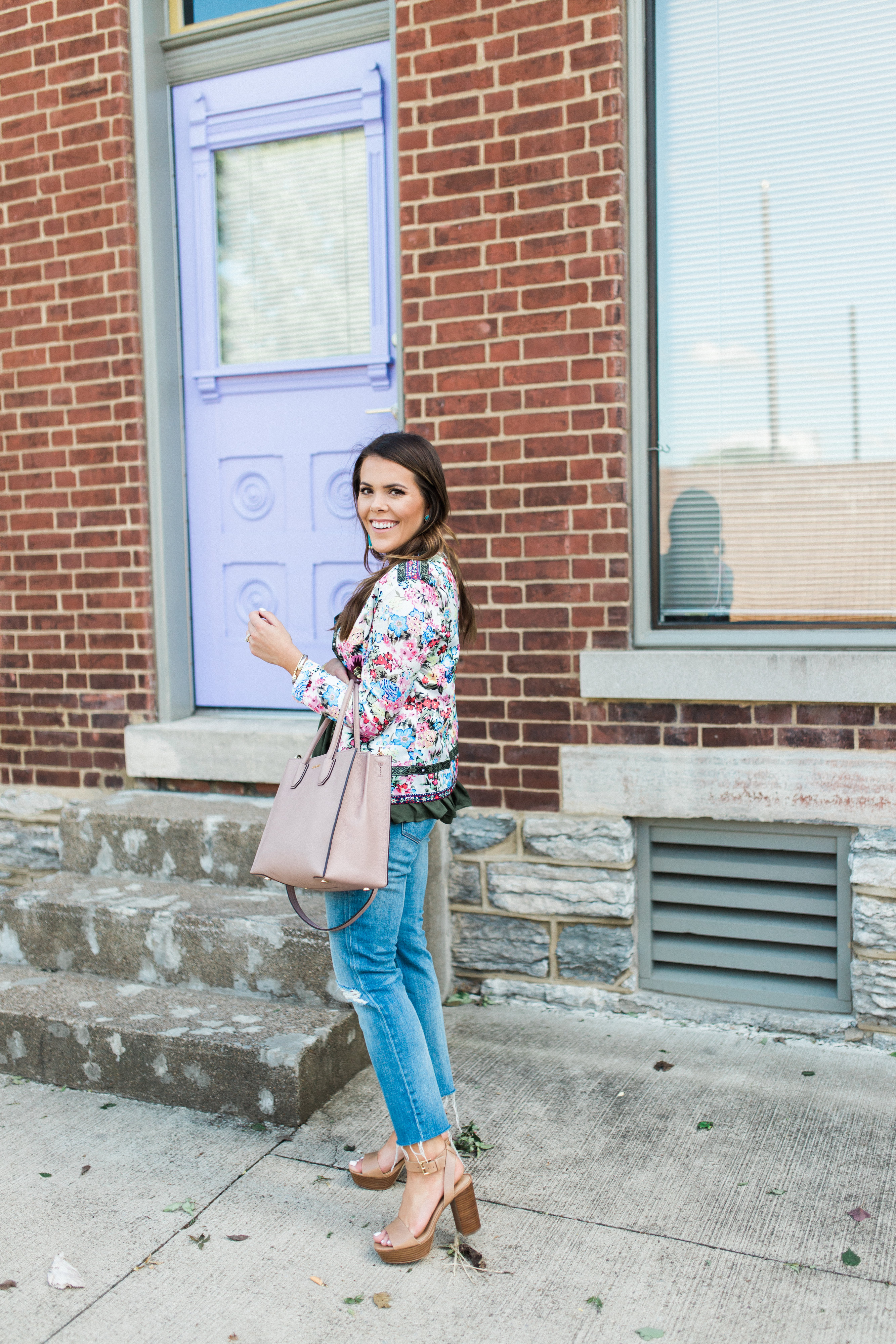 The best $8 you'll ever spend. No, it's not the best quality, but it is absolutely worth the $8. I have worn this countless times, dressed up & down, and I cannot wait for it to warm back up so I can wear it again! The colors are amazing, and I cannot recommend this piece enough. Btw, size up as there is no give in the fabric.
This was a piece I kept seeing in my local Anthro store, and finally decided to pick up. I am so glad I did because in the month or so I had it before it got too cold to wear, I wore is at least 4-5 times. That's saying a lot for me y'all. I can't wait to style it again this spring with a white tee!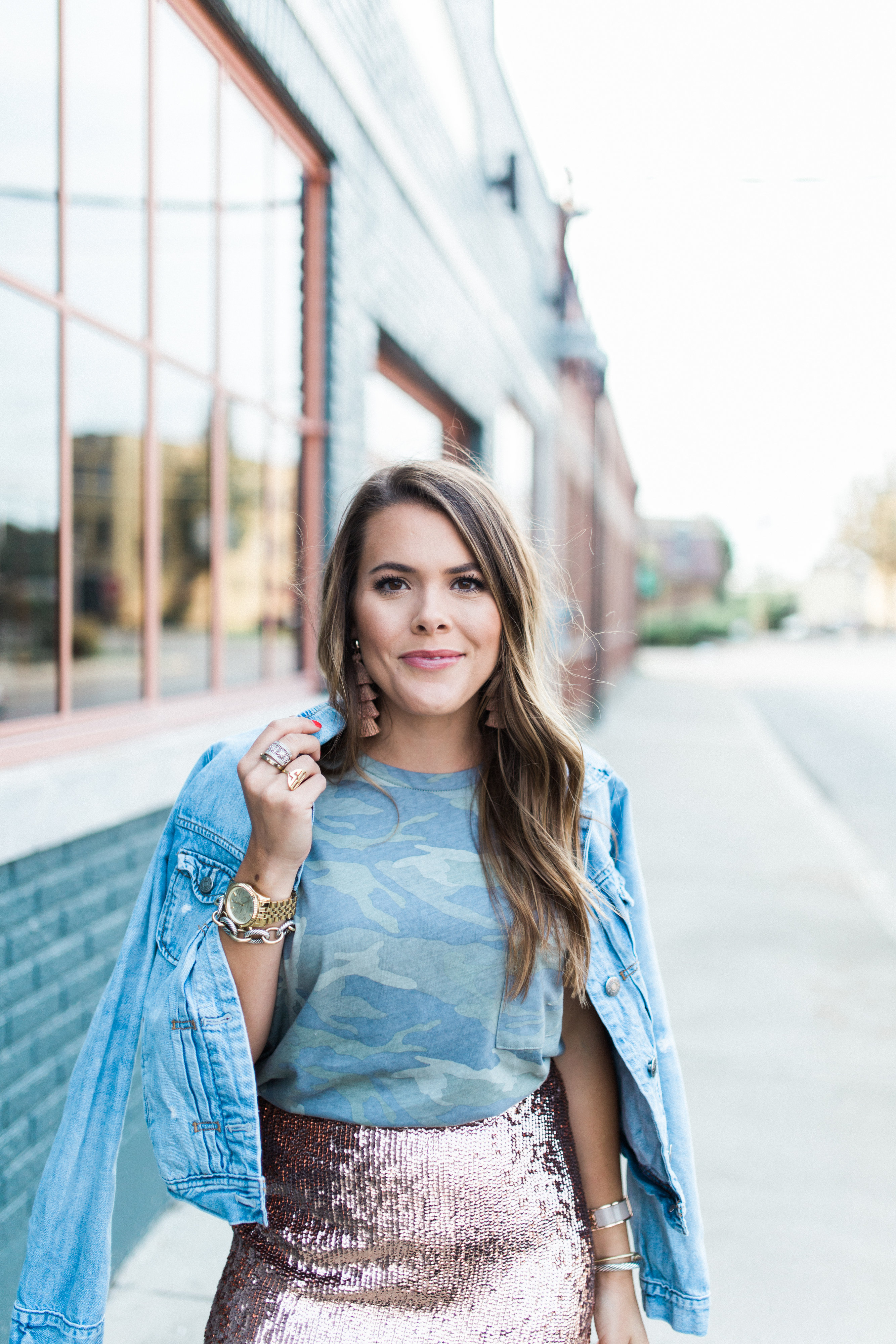 The camo trend is here in full force & I couldn't get enough of it in 2017. This tee was one of my favorite budget friendly buys of last year. I think it was made for sequins, but I have worn it on it's own, layered under sweaters, cardigans, etc!
I loveee a good dainty necklace, and this one was my favorite all year long! It pairs so well with any outfit or necklace, and I rarely take it off. Plus, it adds the perfect little sparkle to any look.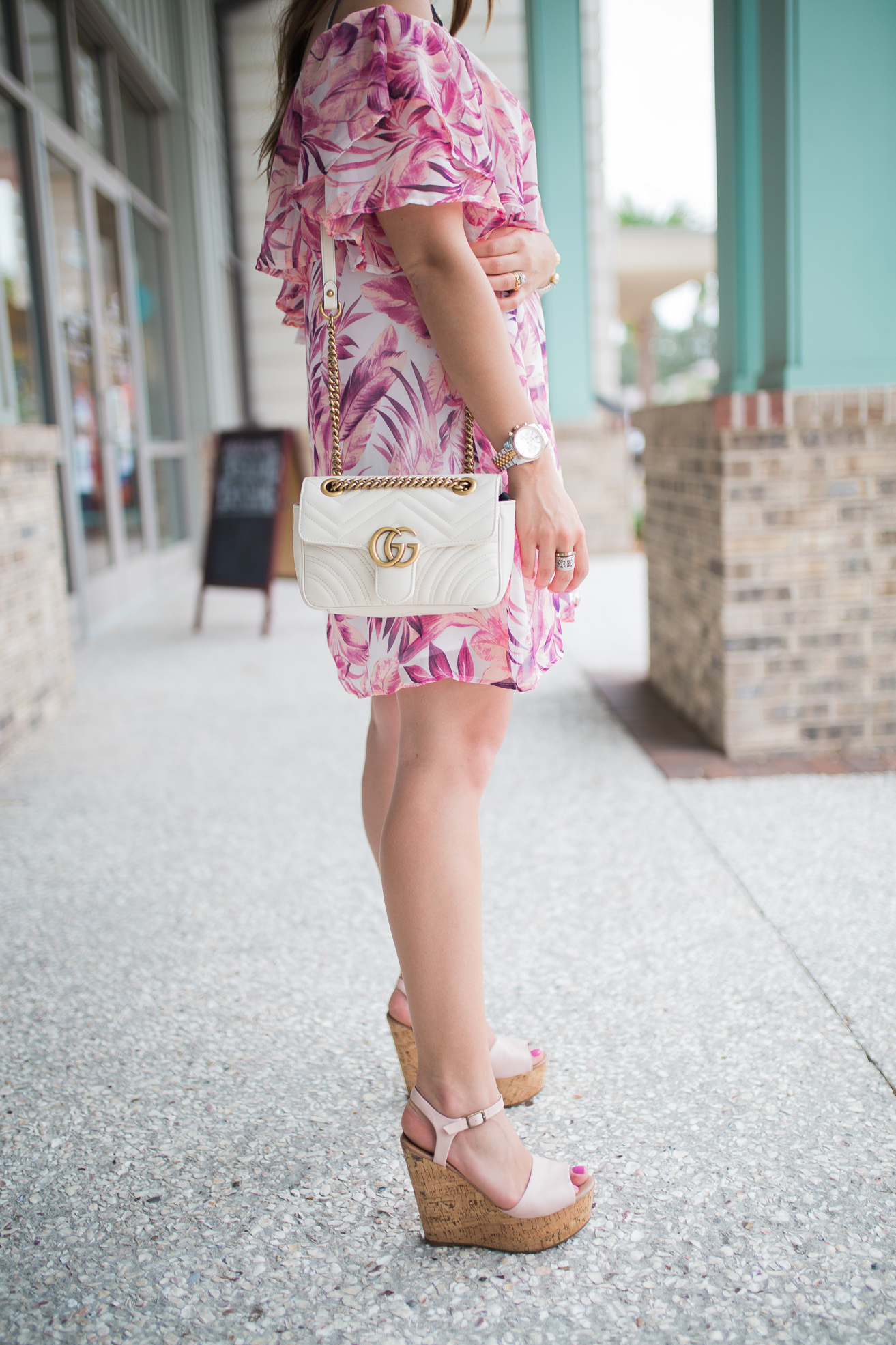 Okay y'all, so I am not one to normally pull the trigger on a designer bag. I typically find them frivolous, but this one I couldn't resist. So when Tyler offered to treat me to it for my birthday it was hard to say no. The gold & white are my absolutely favorite, and I have worn it throughout winter.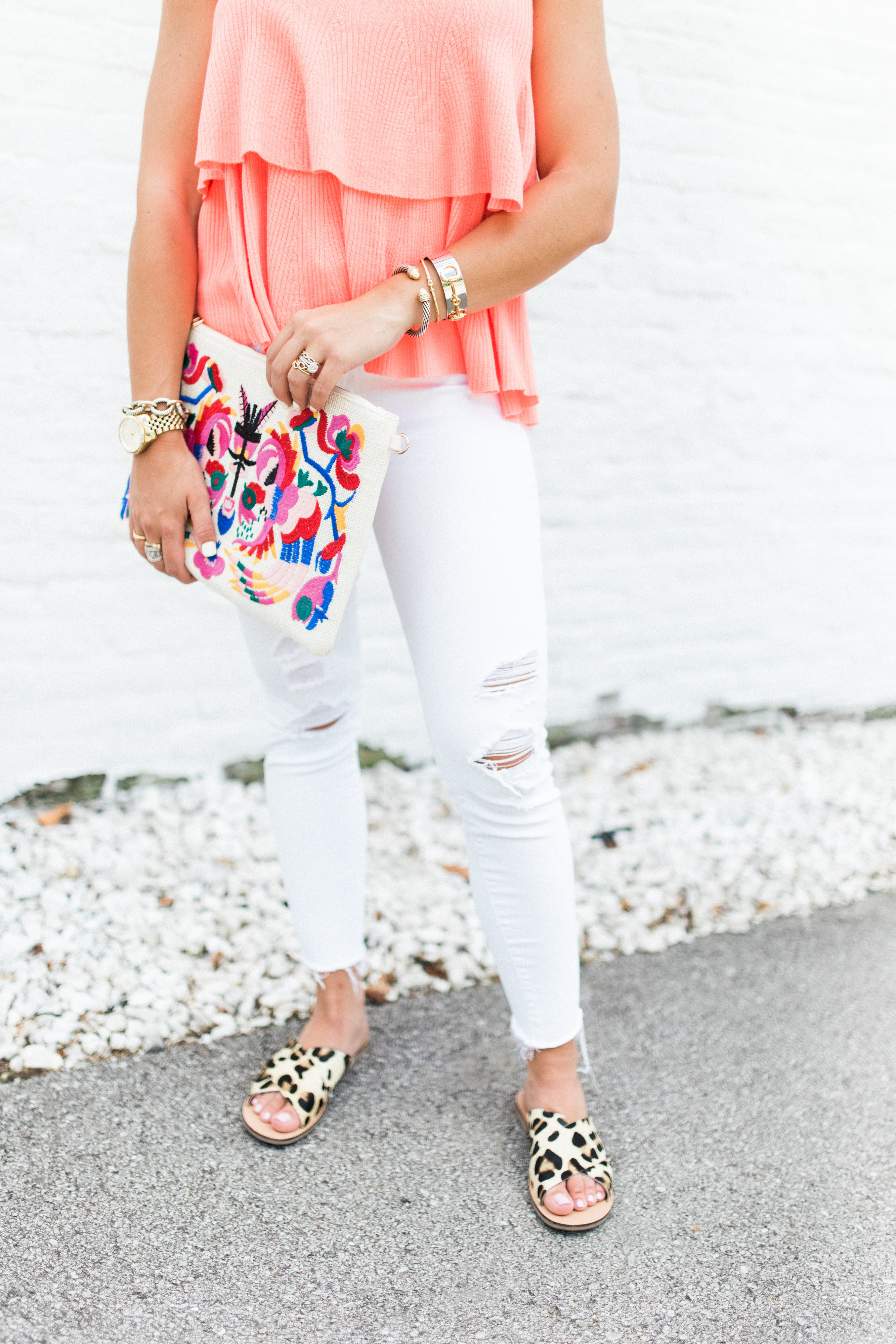 Why are good white jeans so hard to find? I refuse to pay a fortune for jeans, and these under $100 (currently on sale for under $50) pair are perfection! I wore the heck out of them all year long!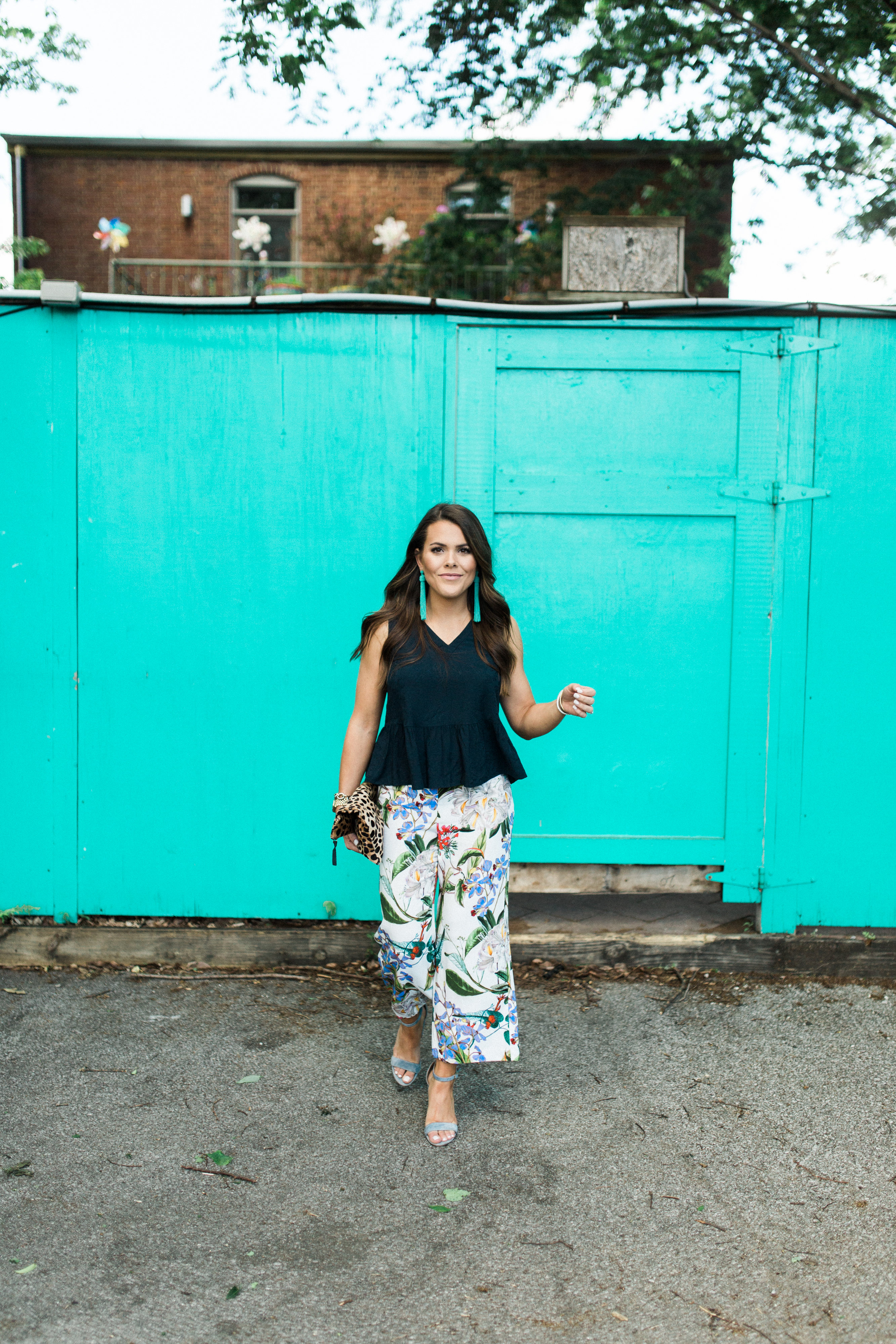 Y'all know I love a good statement earring! This tassel earring took the cake last year. I love them so much I bought them in two colors! They're currently on super sale & I'm temped to pick up the multicolor pair. Is that too much?!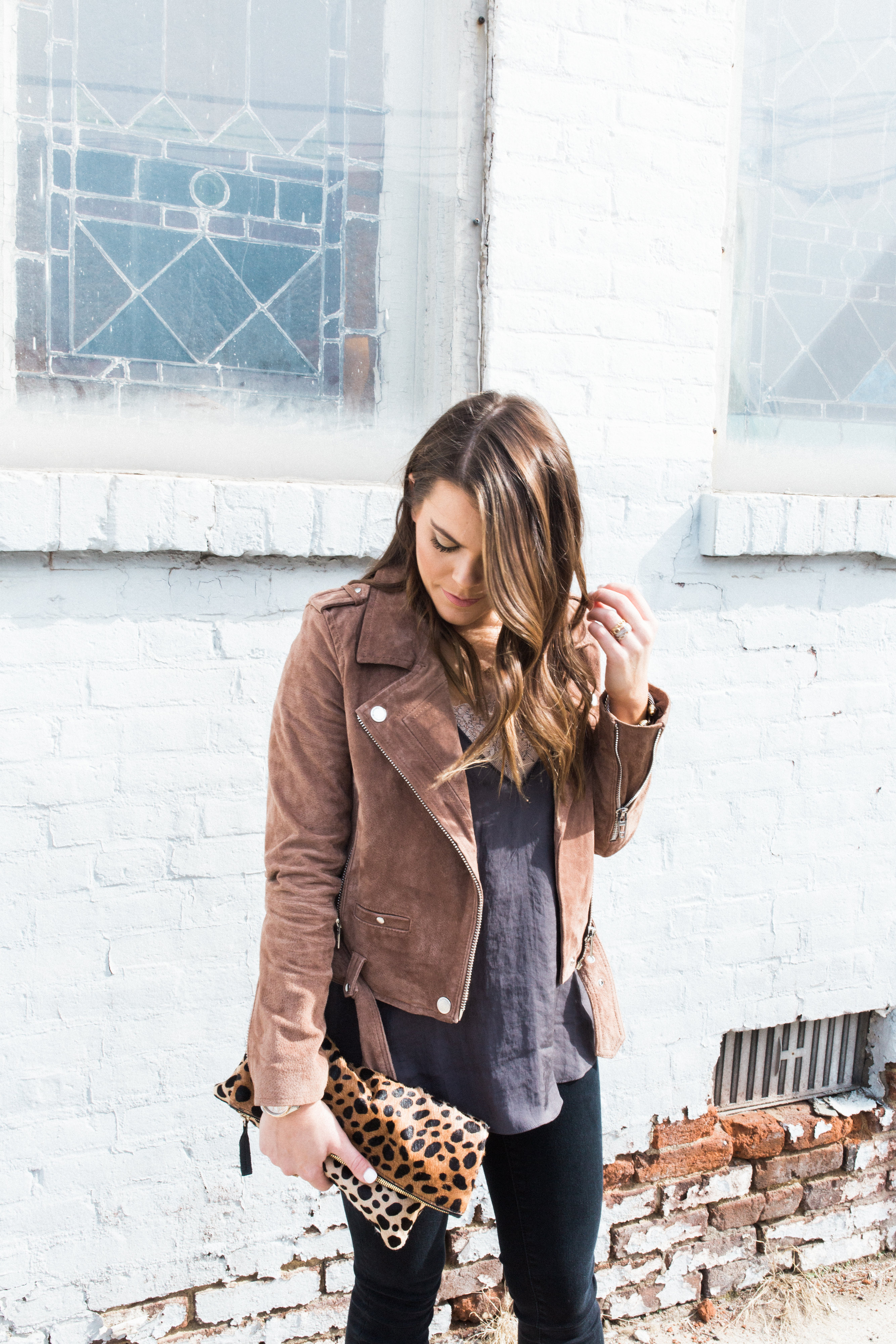 I resisted buying this jacket for all of 2016. You couldn't get on Instagram without seeing a blogger styling this jacket. Last spring I was on the hunt for a good jacket, so I gave in. I am SO glad that I did y'all. This jacket is really something you can wear SO many different ways, and I've done just that!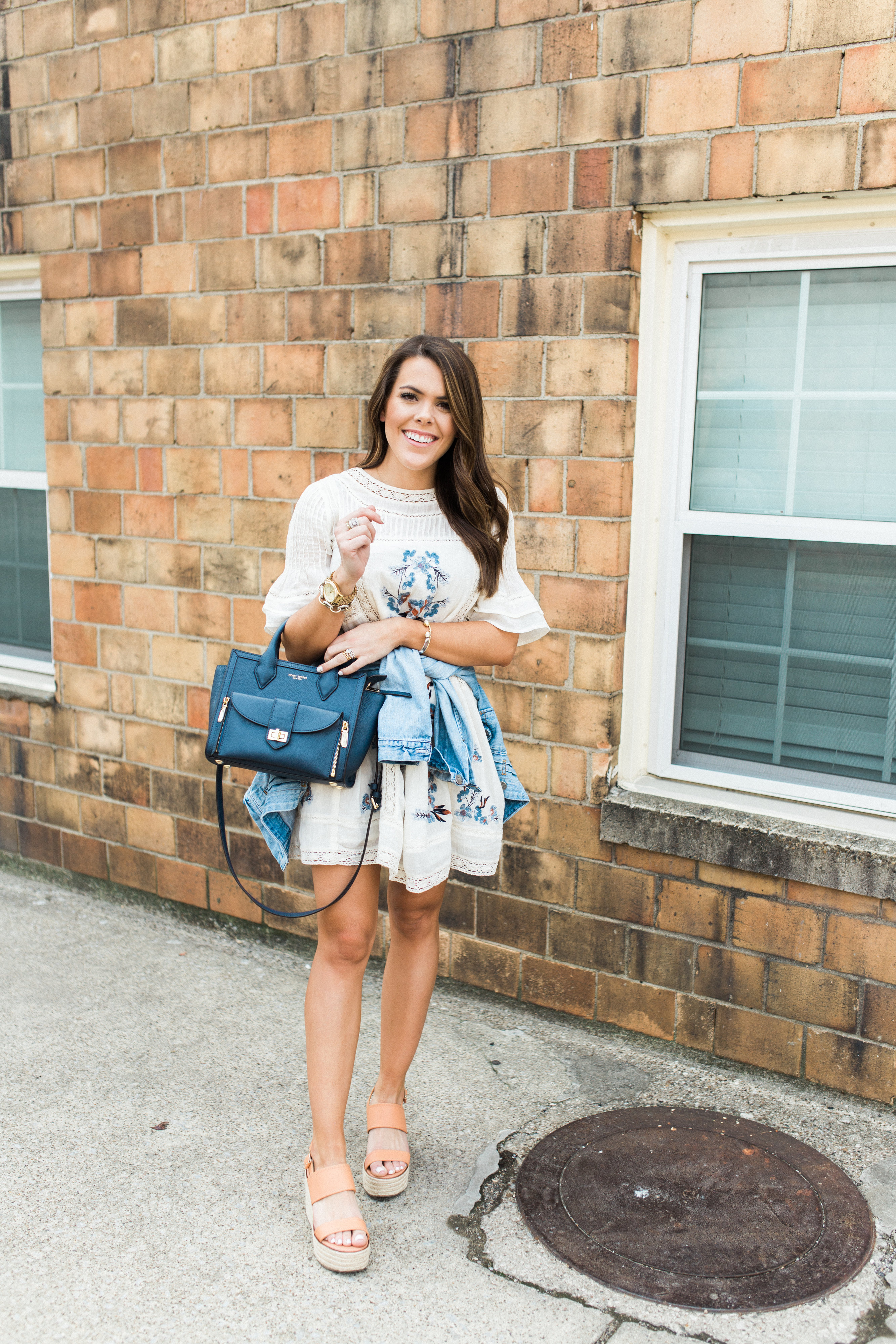 This gifted bag was probably my favorite gifted piece I received last year. It's the BEST size for everyday wear, traveling, etc. I styled it so many different ways last year & this year will be no different.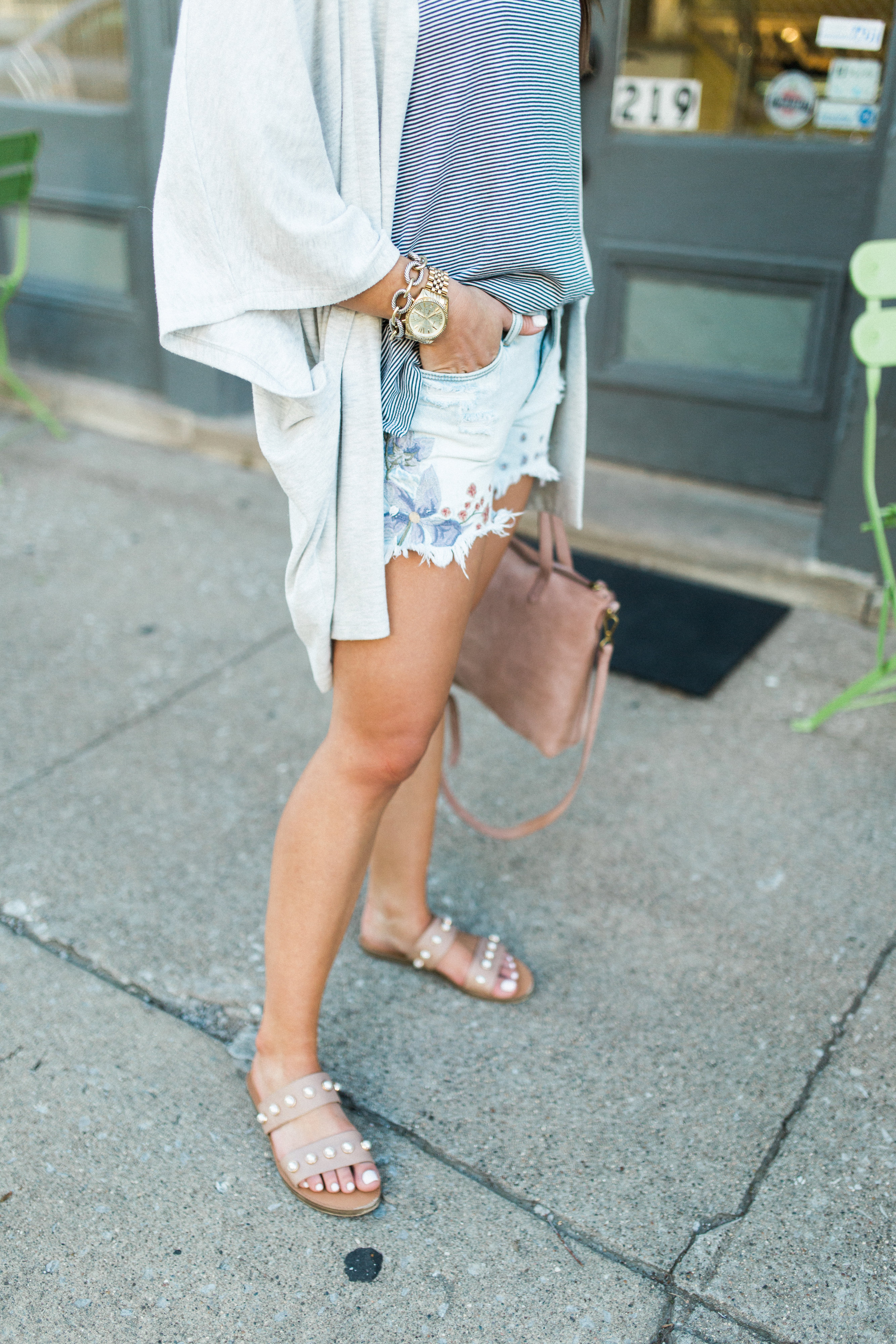 The perfect layering piece y'all! It's my go to when traveling, when I need a light layer, to dress down something, etc.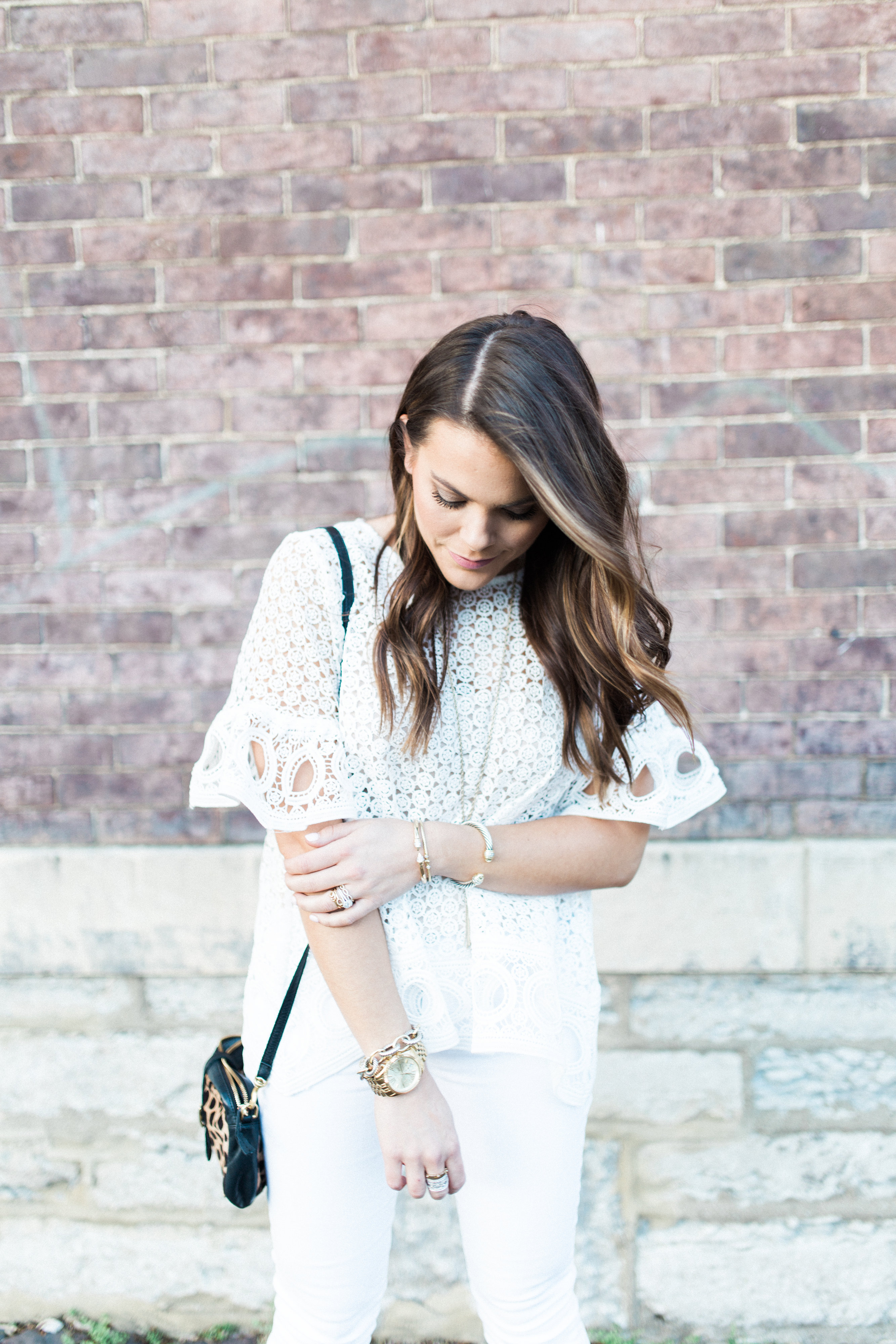 I had a thing for white tops earlier this year, but this one took the cake. The sleeve & hem detailing is so freaking cute! I was so excited when I realized it was still in stock. I'll definitely be wearing this top come spring.
I hadn't hopped onto the mule trend until I picked these up during the Nordstrom Anniversary Sale. I was shocked how much wear I got out of them. They were the perfect summer to fall to winter shoe!
This was definitely a treat yo self kind of purchase. We were in Vegas last February, and stumbled into an Hermes store for the heck of it. The color combo sold me y'all. I love pairing this cuff with my two favorite David Yurman bracelets!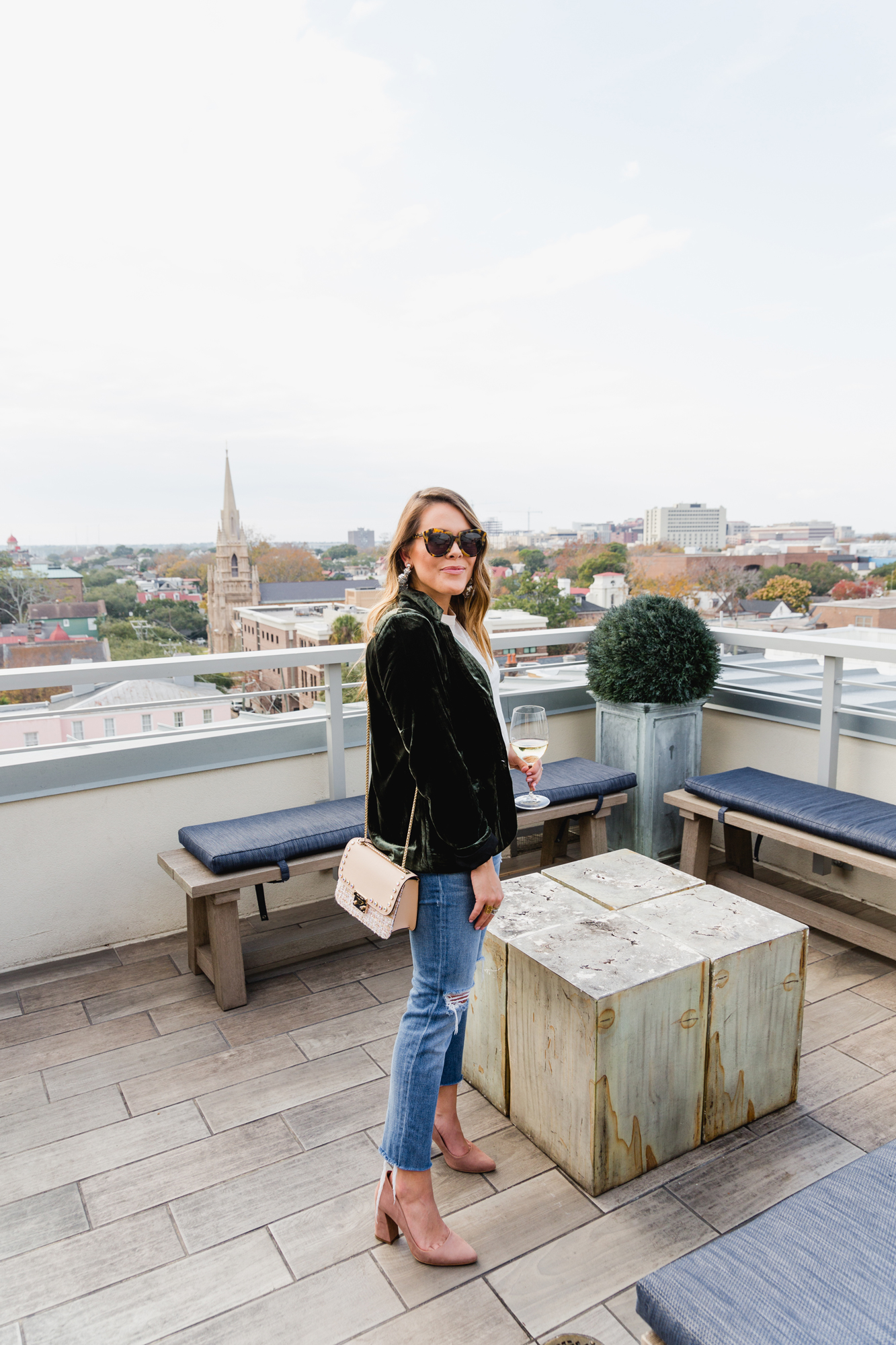 I've never been one to splurge on sunglasses, but I picked these up last spring and I have definitely gotten my money's worth! They're such a different style, and the quality is spot on!