Not every Valentine's Day date calls for your fanciest outfit! Today's casual Valentines Day outfit is perfect for a laid back dinner & drinks.
Happy Thursday y'all! I hope everyone is having an amazing week. Ours is flying by for some reason! I'm not complaining though, that just means we're one step closer to the weekend. Did y'all see what we are doing this weekend?! I cannot wait!
But let's chat about this look, shall we?! It's a casual Valentine's Day outfit that I might actually wear on Valentine's Day. Let's be honest, Lexington, KY isn't the fanciest of places. Charming, unique & full of character, yes, but even our town's fanciest restaurants allow for jeans. Plus, with Valentine's Day being on a weeknight, I feel like it makes the day even more casual. So I think I'll be ditching my date night dress for this casual combo. I love this wrap top so much! I feel like the v-neck shows just enough skin for a Wednesday Valentine's Day 😊 Not to mention it is under $50 & comes in 3 colors.
What are y'all wearing this Valentine's Day?!
Shop this look: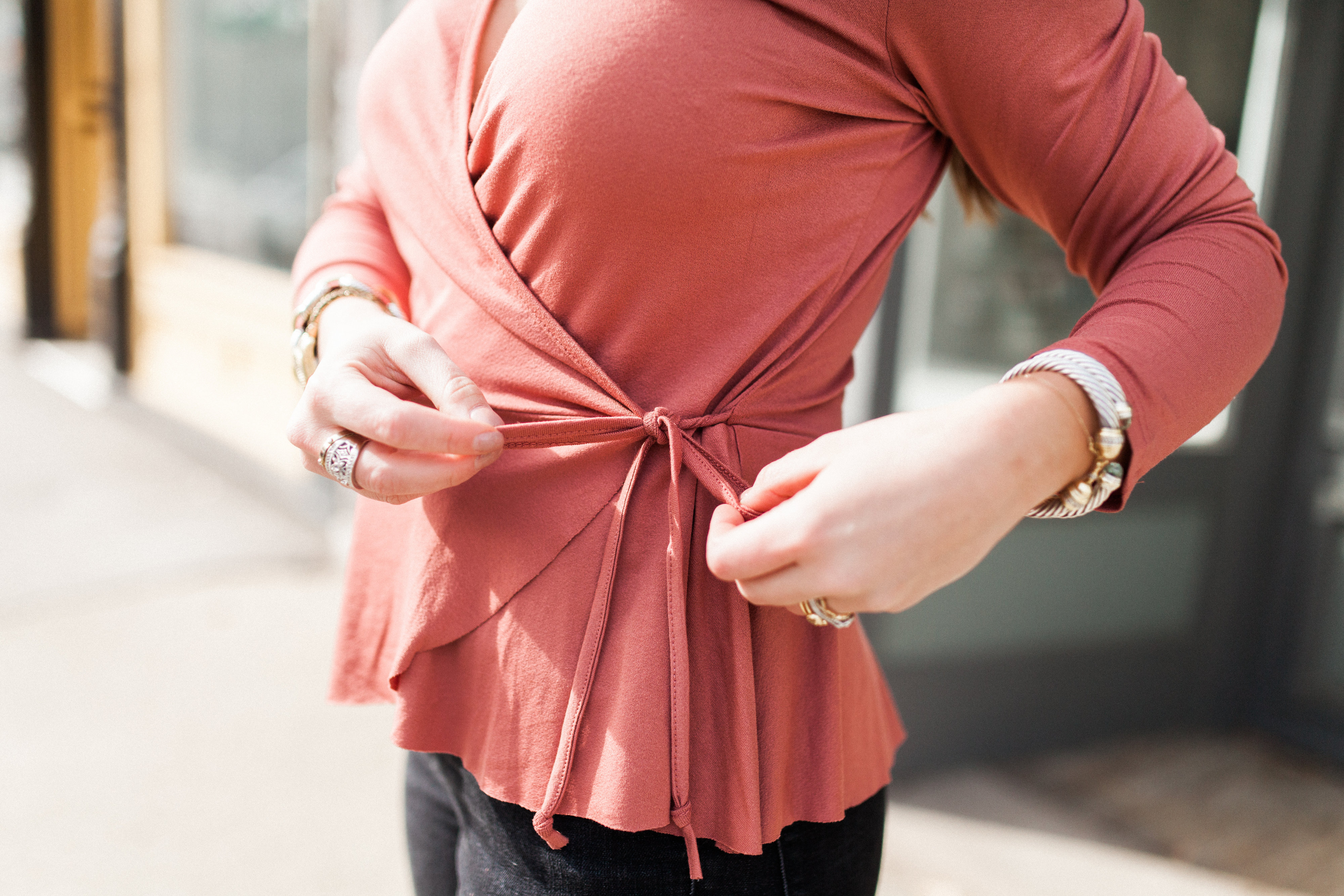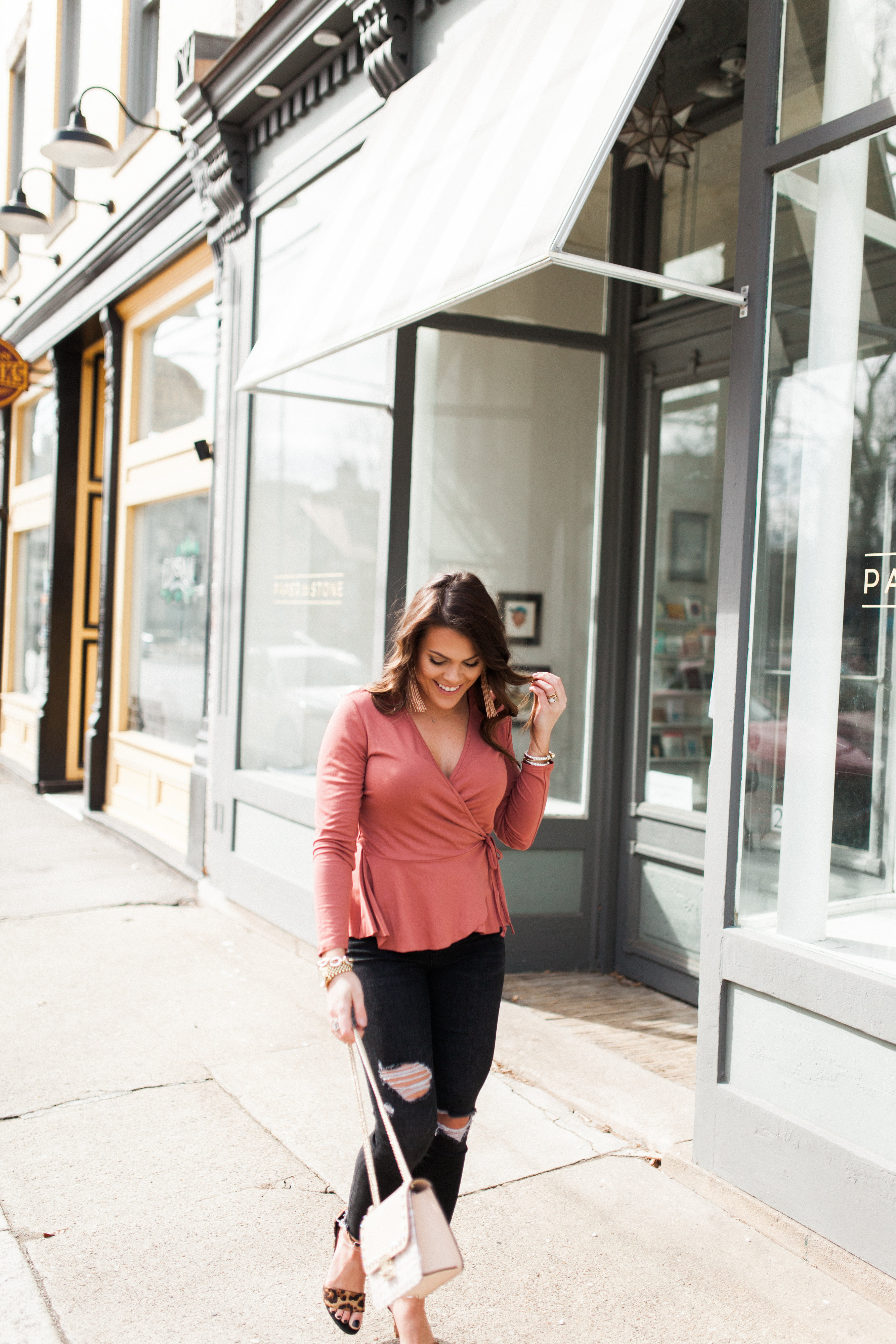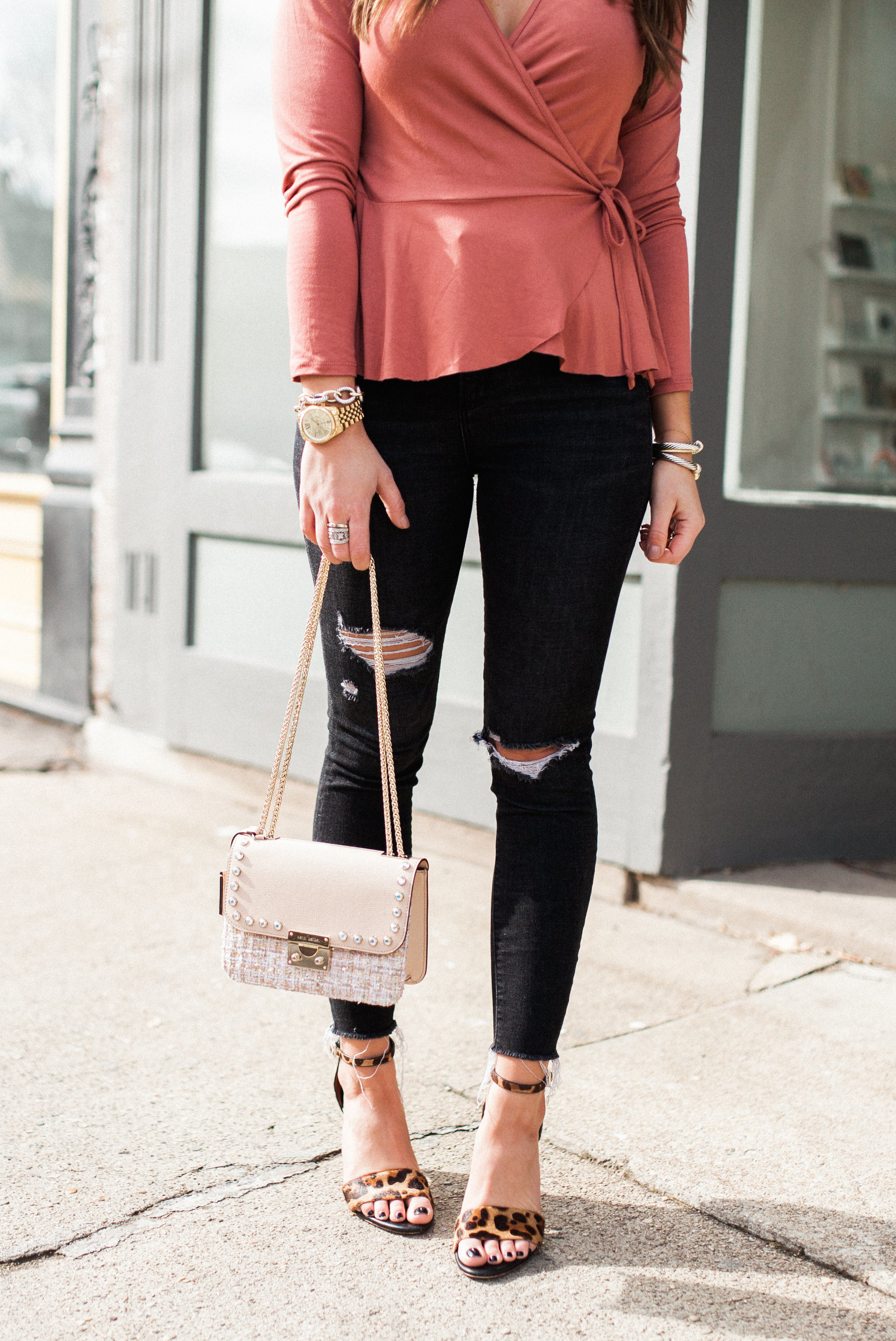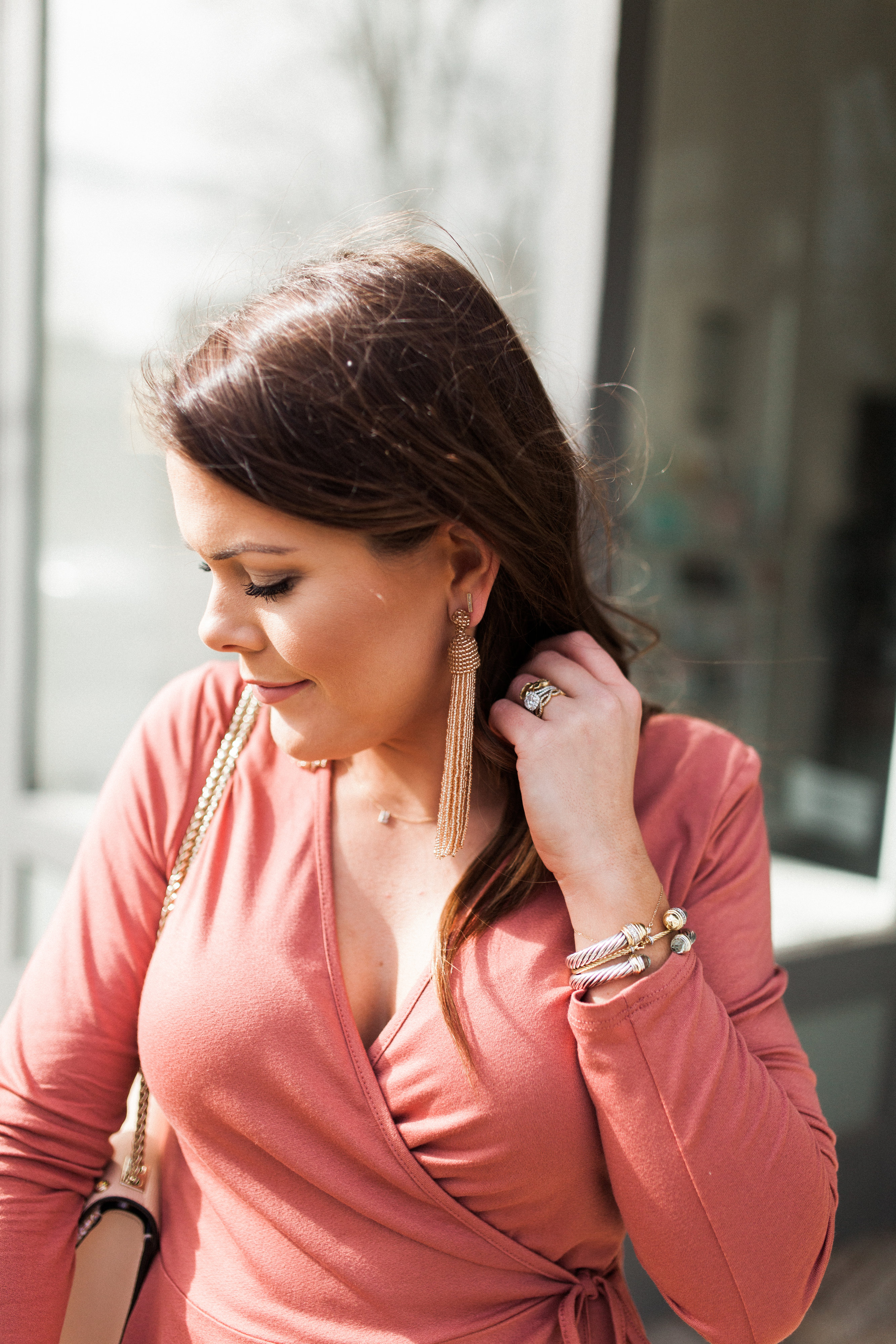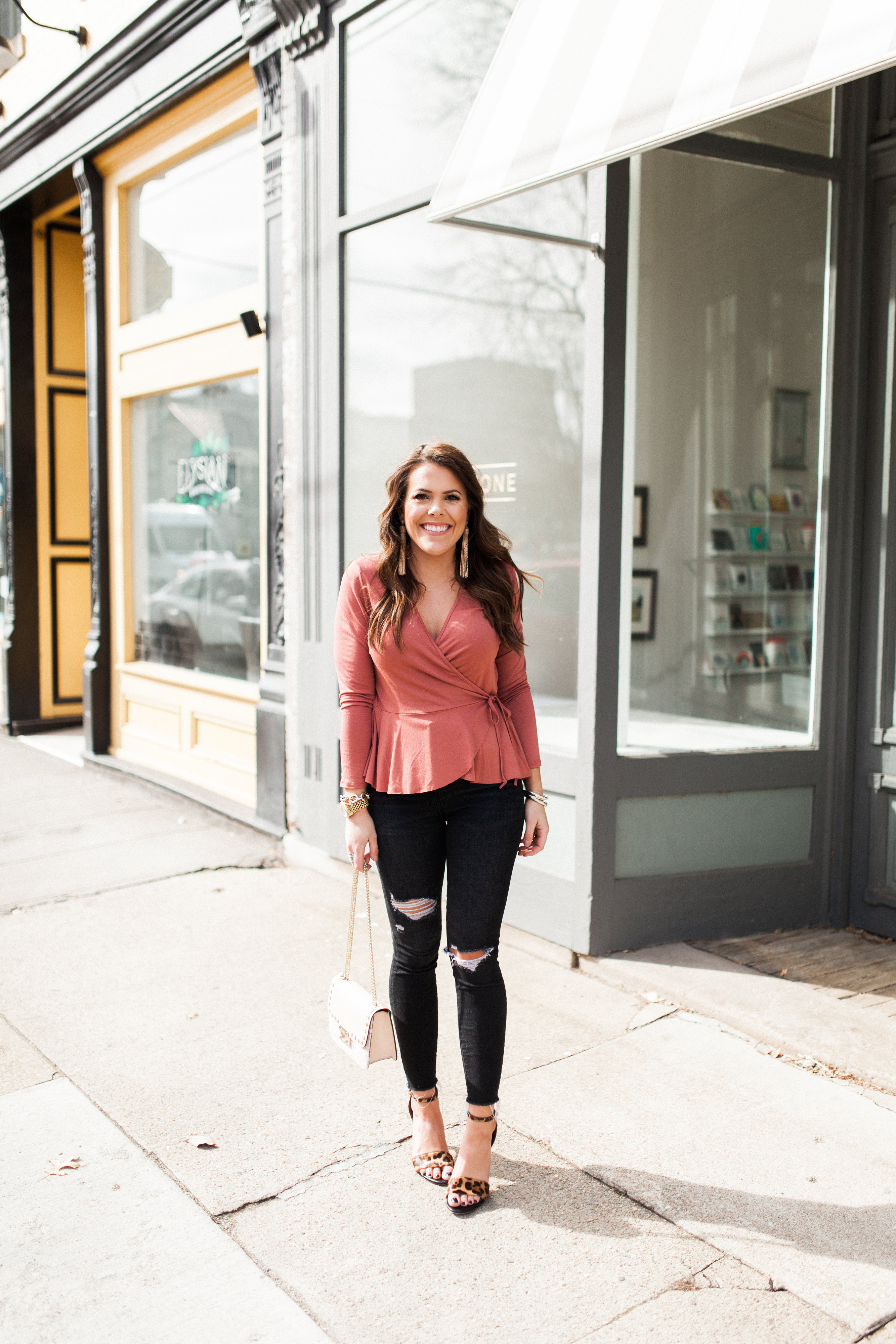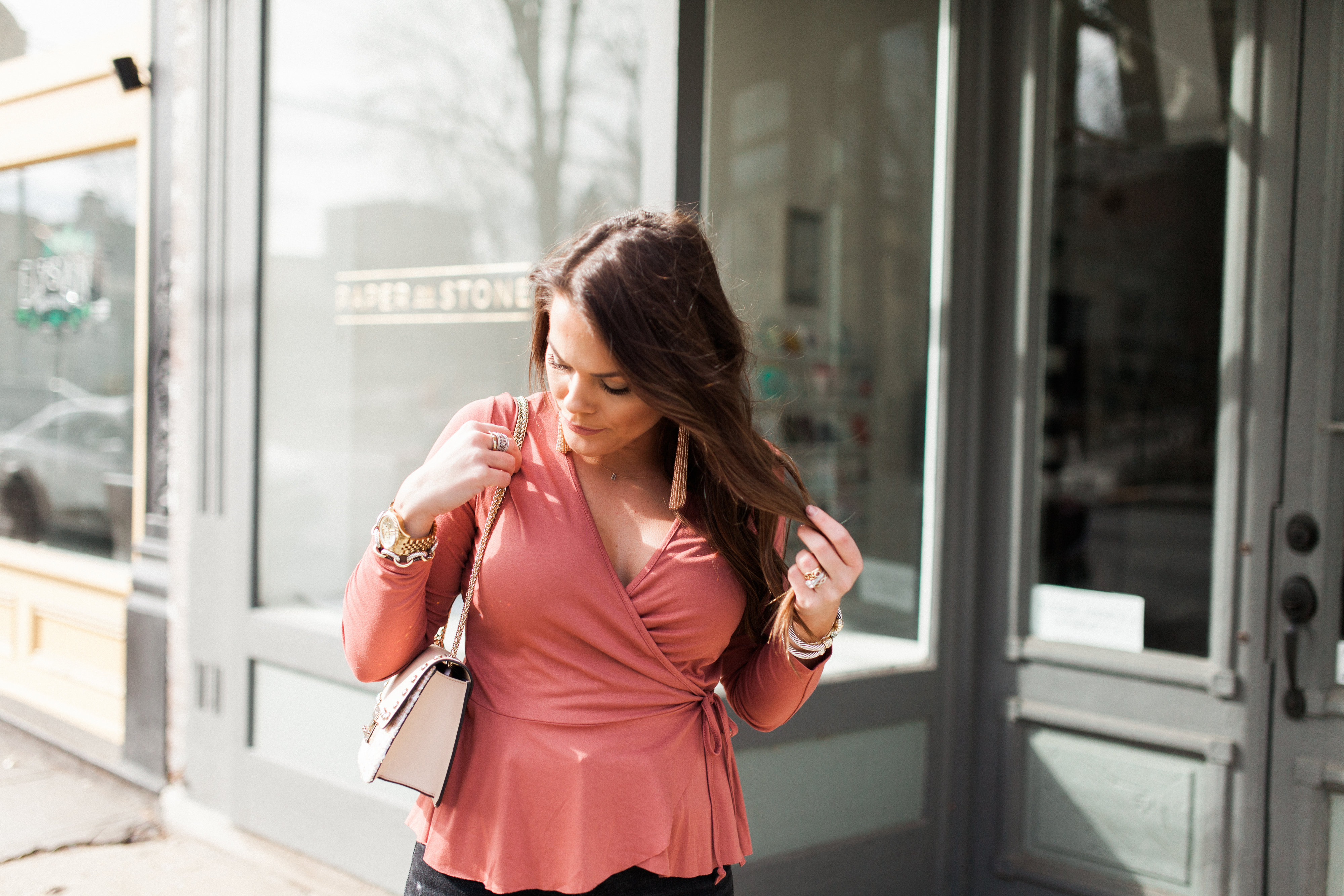 Shop this look: