Not all self tanners are created equal, but I have found the BEST self tanner for y'all!
Happy Friday y'all! I hope everyone has had an amazing week! I'm rounding out the week with a post that I have been meaning to post for some time now. It's been dreadfully cold, and with a beach trip still a few months away, this girl needs a tan! I'm guilty of feeling SO much better when I have a little color to me. My skin looks better, I enjoy putting my makeup on more (I'm a weirdo, I know) and honestly I just feel better when I have a bit of a tan. Don't worry, we're practicing safe sun today with the BEST self tanner I have ever tried!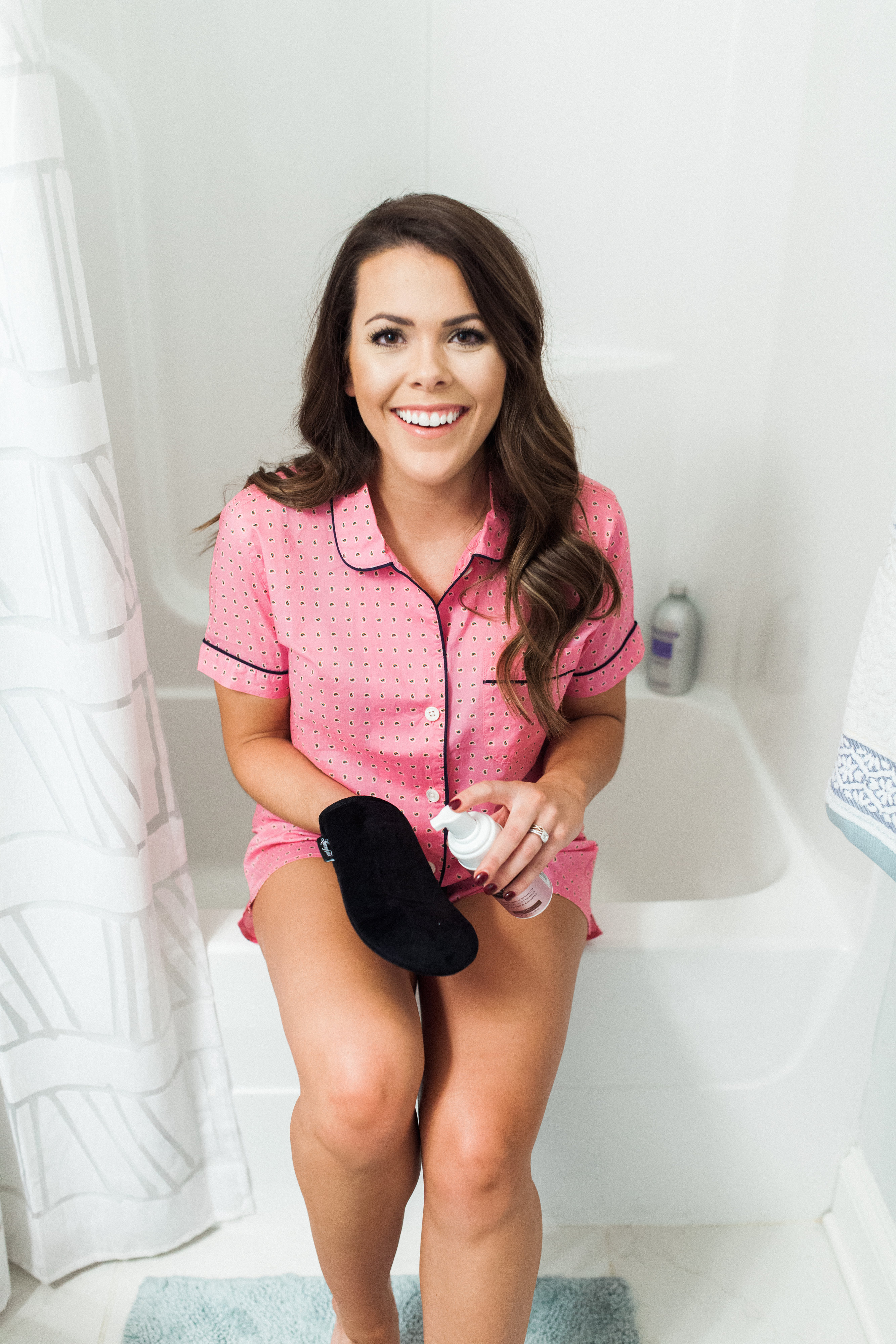 LOVING TAN is my answer y'all. I saw Jaclyn Hill using their products a few years back, so naturally I had to try it for myself. One use & I was hooked. Their deluxe bronzing mousse in 'ultra dark' is hands down my favorite product they make. This product calls for 6-8 hours of set time. I typically use it right before bed, and then shower then I wake up. When you apply their bronzing mousse with their mit it gives you the most natural self tanned tan. The color of their mousses have more of an olive undertone, as opposed to an red, orangeish undertone that most others give. Bottom line, you won't be orange when you apply this tanner. The tan lasts all week, and I can apply it to my face and it doesn't bother my sensitive skin.
My easy steps to apply:: shower, shave, exfoliate. This helps the mousse go on as evenly & smoothly as possible. Using it with their mit is key to the application too. It makes it so easy to work the mousse into your skin.
Other go to products I swear by when I tan:: this exfoliator & this moisturizer. I've been using this exfoliator, and I love it. The real mvp is this lotion. I always use it in the next few days AFTER I tan. It's the best y'all. It has a slight sheen, and makes your skin look amazingggg! And lastly, I use this brush to apply the mousse to my face. I start with the smallest bit on the large side of the brush, and act as if I am contouring my face. Blend, blend, blend until it's blended into the skin. Remember you can always add more.
Side note:: their 2-hr express mousse is pictured here because I was out of my deluxe mousse. This is a good product when you're crunched for time, but I don't love it as much as their deluxe mousse.
I hope y'all enjoyed this post & I hope it was informative enough 😊 If you have any questions feel free to leave them in the comments! xo!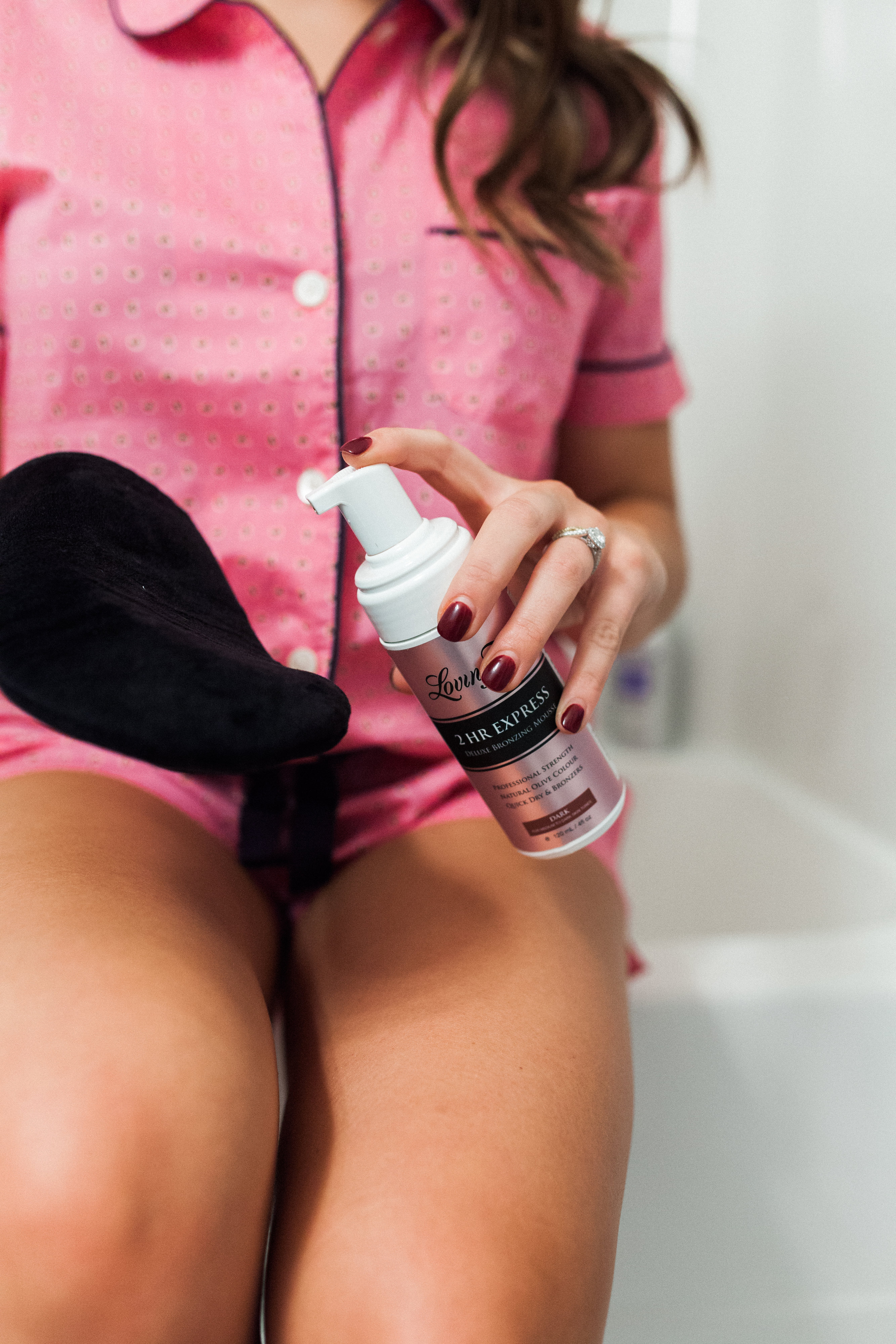 What you missed this week on G&G::