Spring is still weeks away, but I can't handle one more winter outfit. Let the spring outfits begin y'all. Today's spring suede jacket is a wardrobe must for the months to come!
Happy Monday y'all! I hope everyone had an amazing weekend! Ours ended up being jam packed, topping it off with the most amazing dinner at a CASTLE! Yes, you read that right. There is a castle located right outside of Lexington, and their team so graciously invited Tyler & I there for a Valentine's Day dinner last night. Neither of us had been to the castle, but it exceeded our expectations by far. If you're local, it is a MUST!
But let's chat this look, shall we?! I love this combo. The subtle pastels make it perfect for those first few days of spring. And can we talk about these earrings?! Y'all I know I love a good statement earring and these are my favorite of the season so far. They're budget friendly too 🙂 And just fyi:: I'll probably be pairing a suede jacket over every spring outfit until it officially warms up. They're so versatile & go with nearly everything. Out of all of my suede options, embarrassingly I've accumulated quite a few options over the years (see grey, olive, pink, blush), this color is by far my most worn & most versatile. I included it in this Must Have Jackets for Spring post last year for a reason, and it's still going strong.
How would you style a suede jacket for spring?!
Shop this look: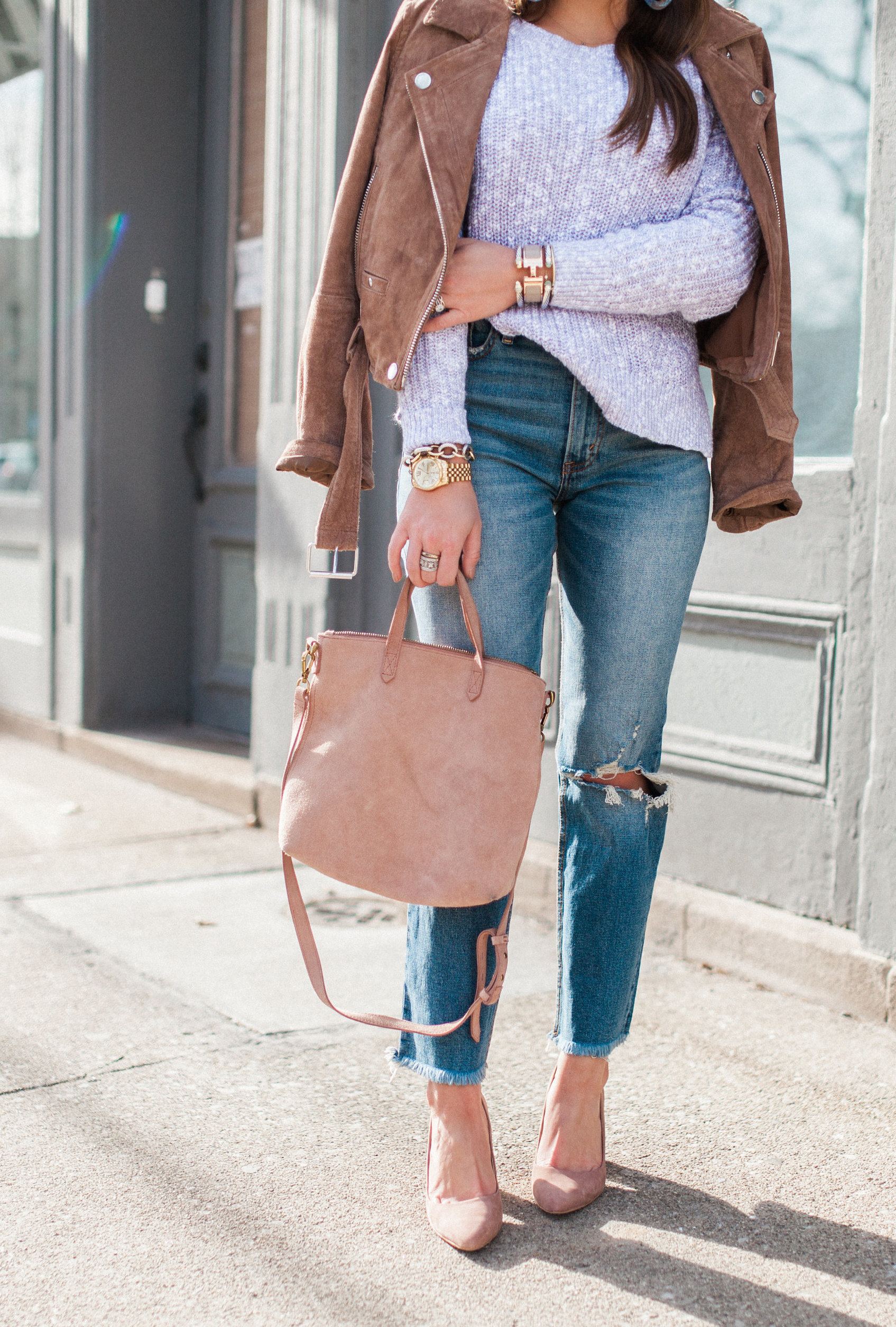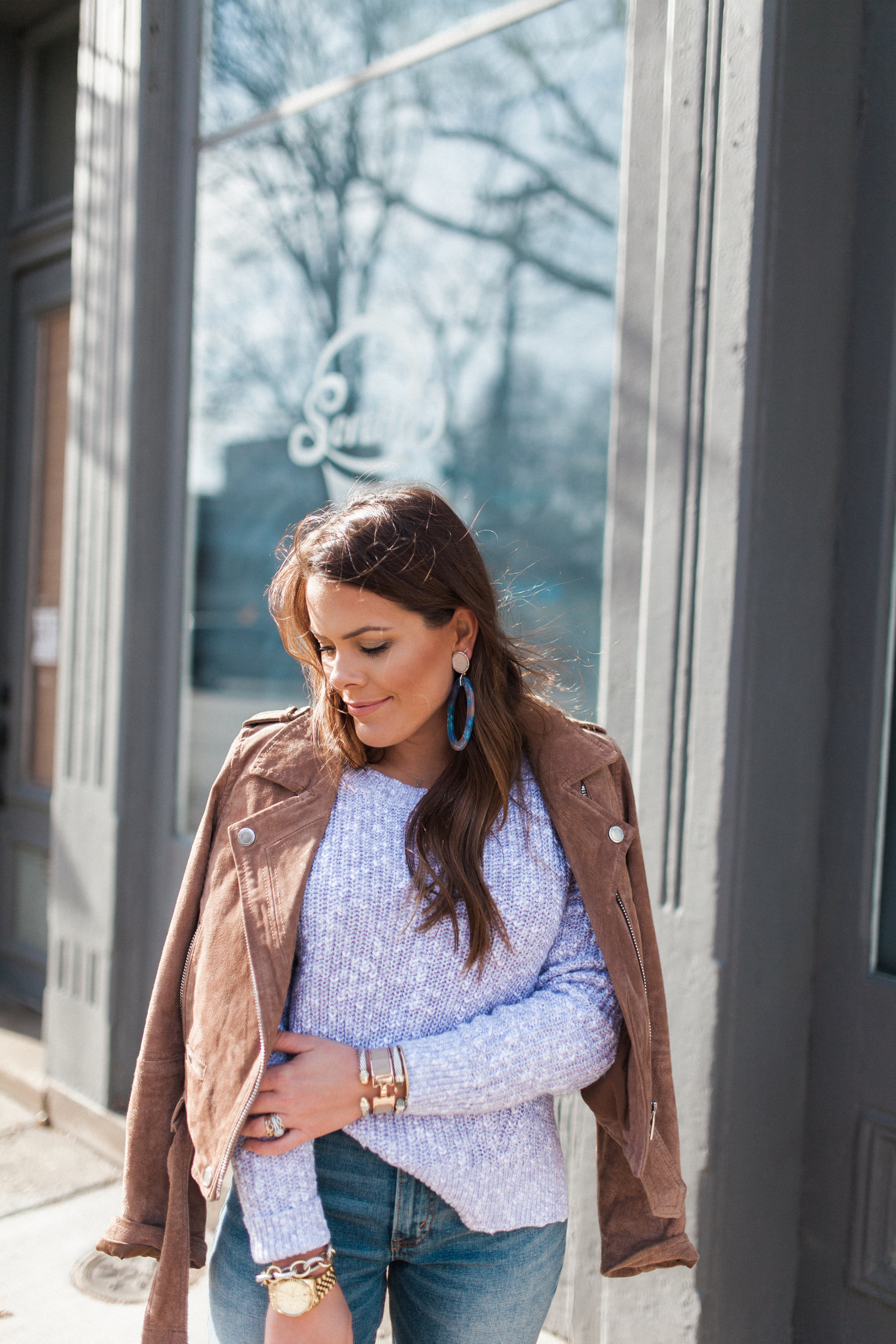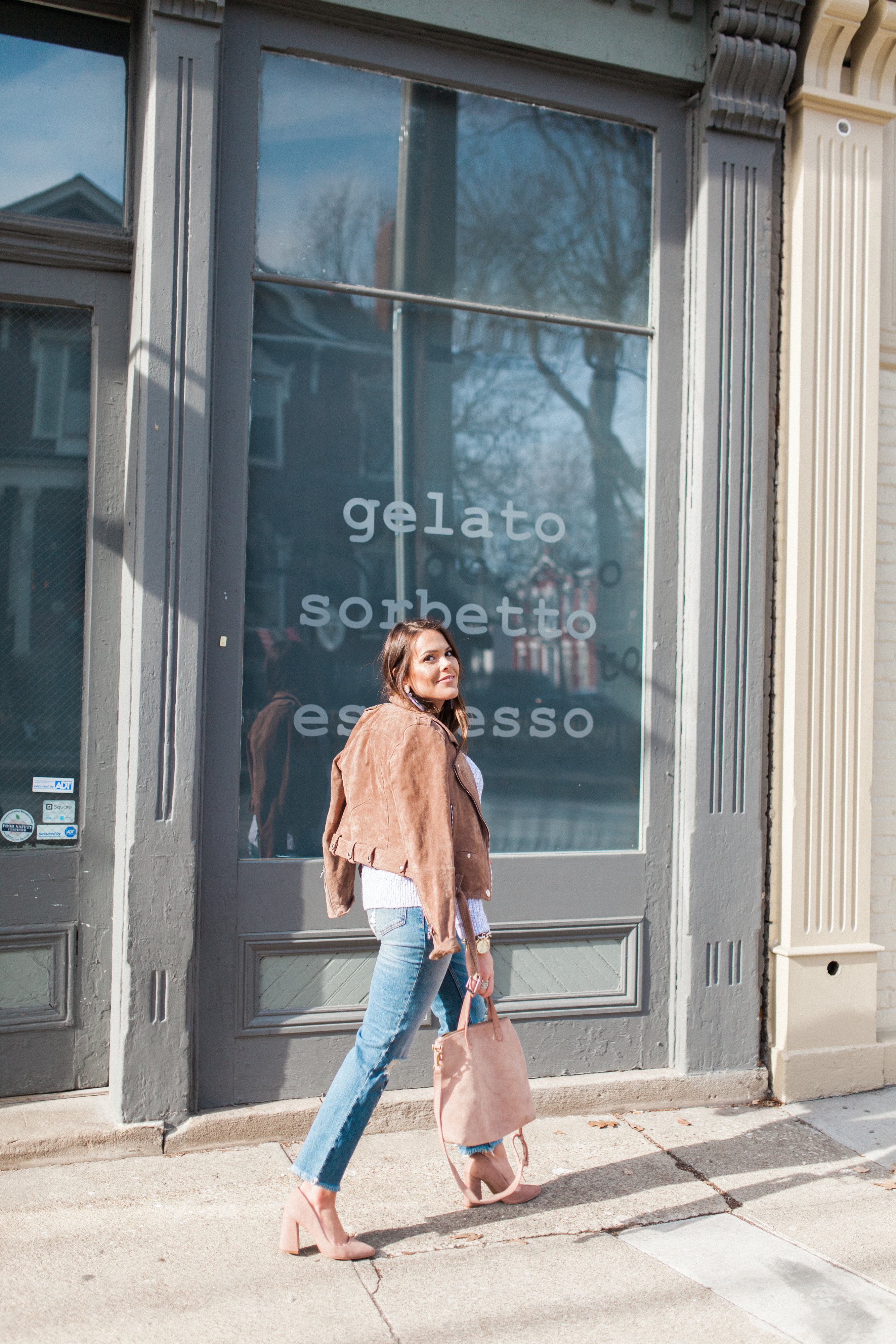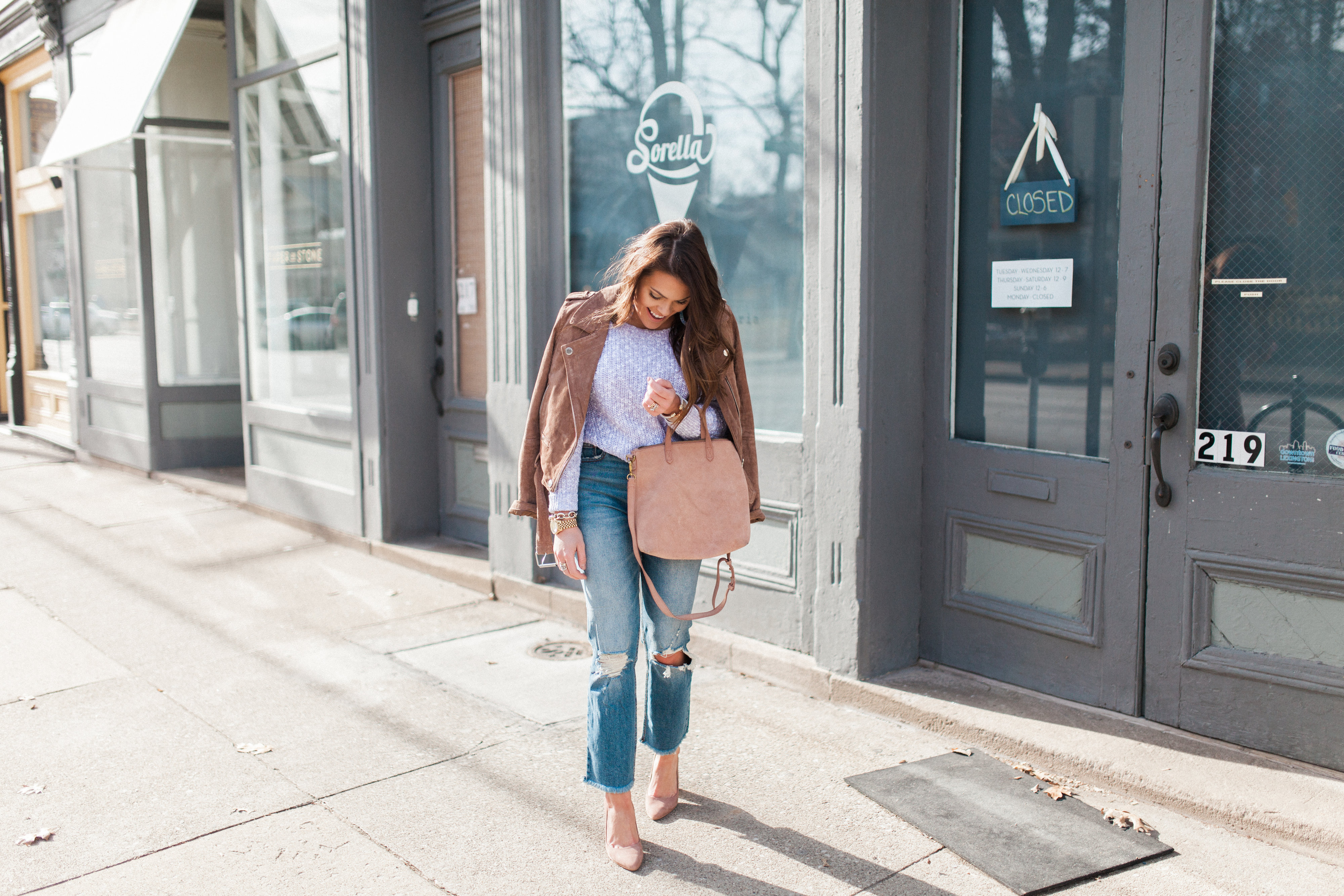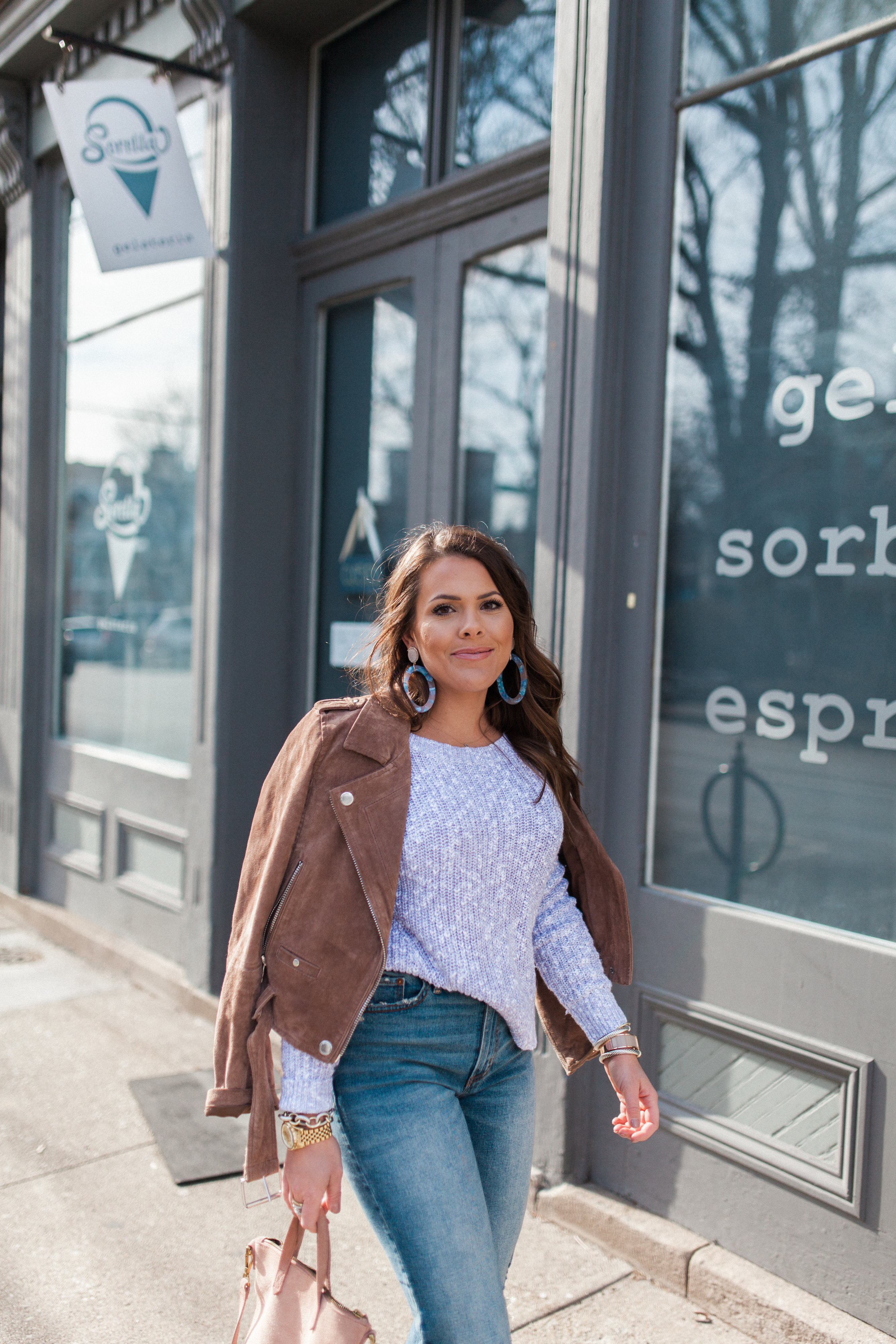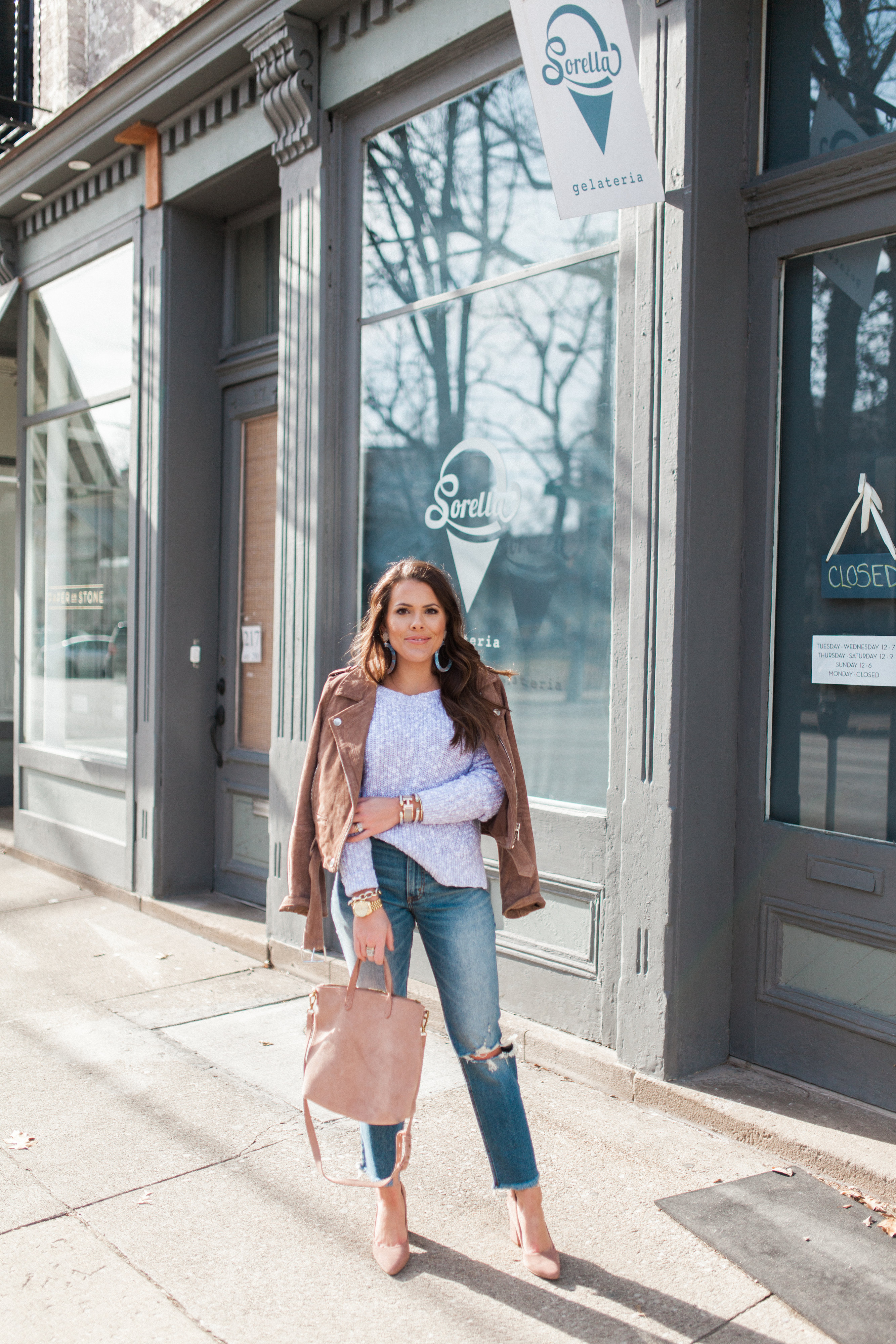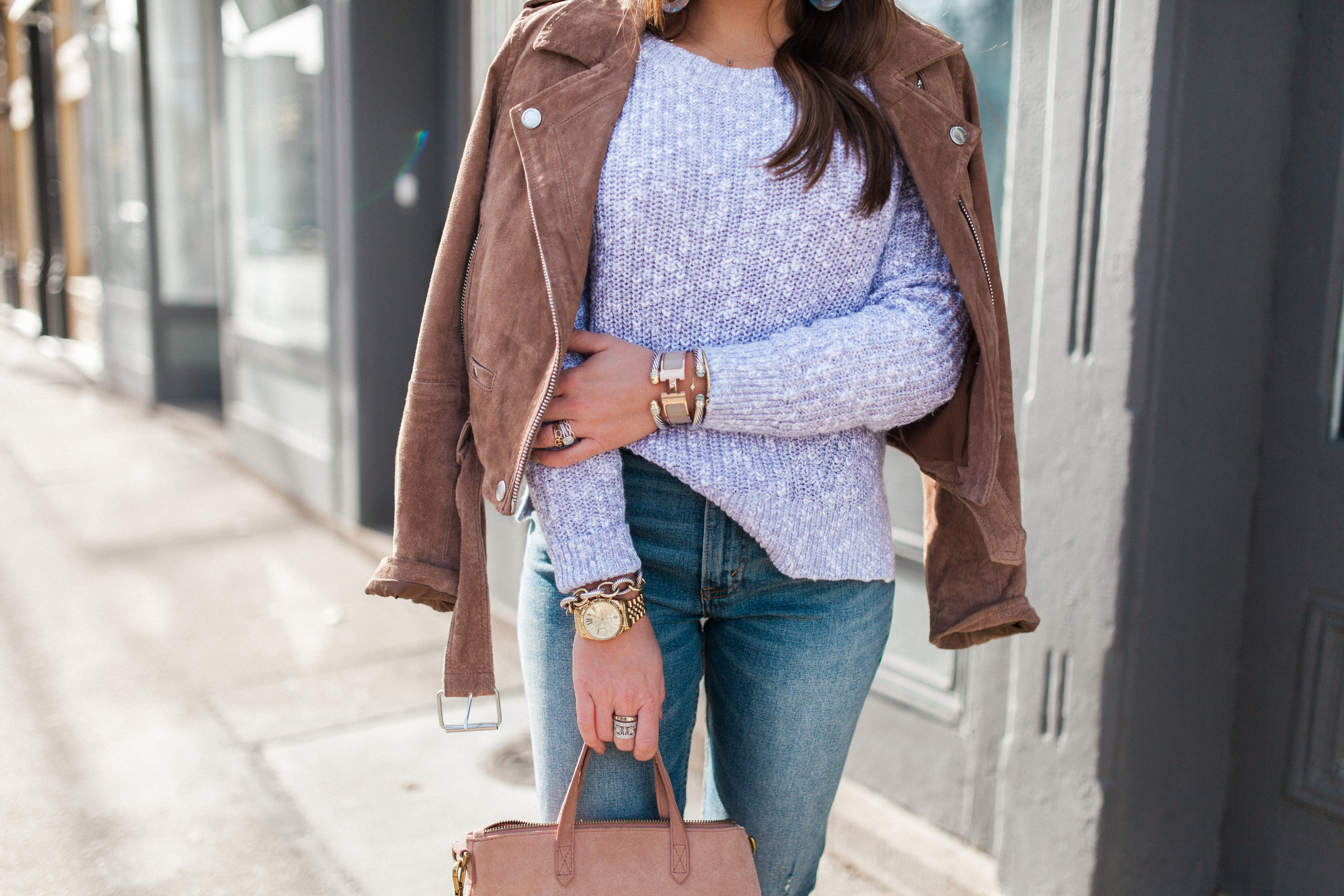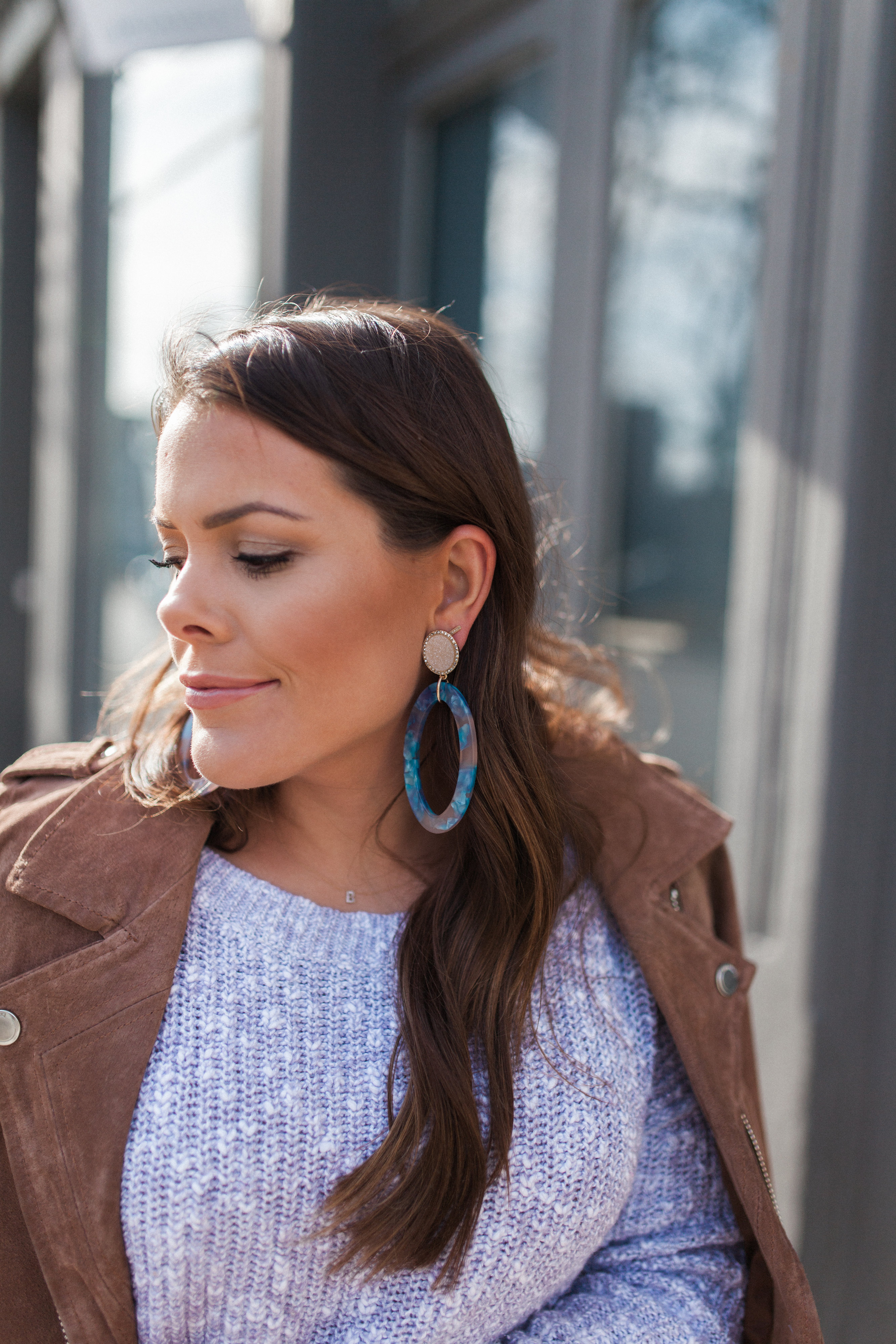 Shop this look: