Stocking stuffers are so fun to shop for & my favorite thing to unwrap on Christmas morning! I'm sharing 30+ stocking stuffer gift ideas for him & for her!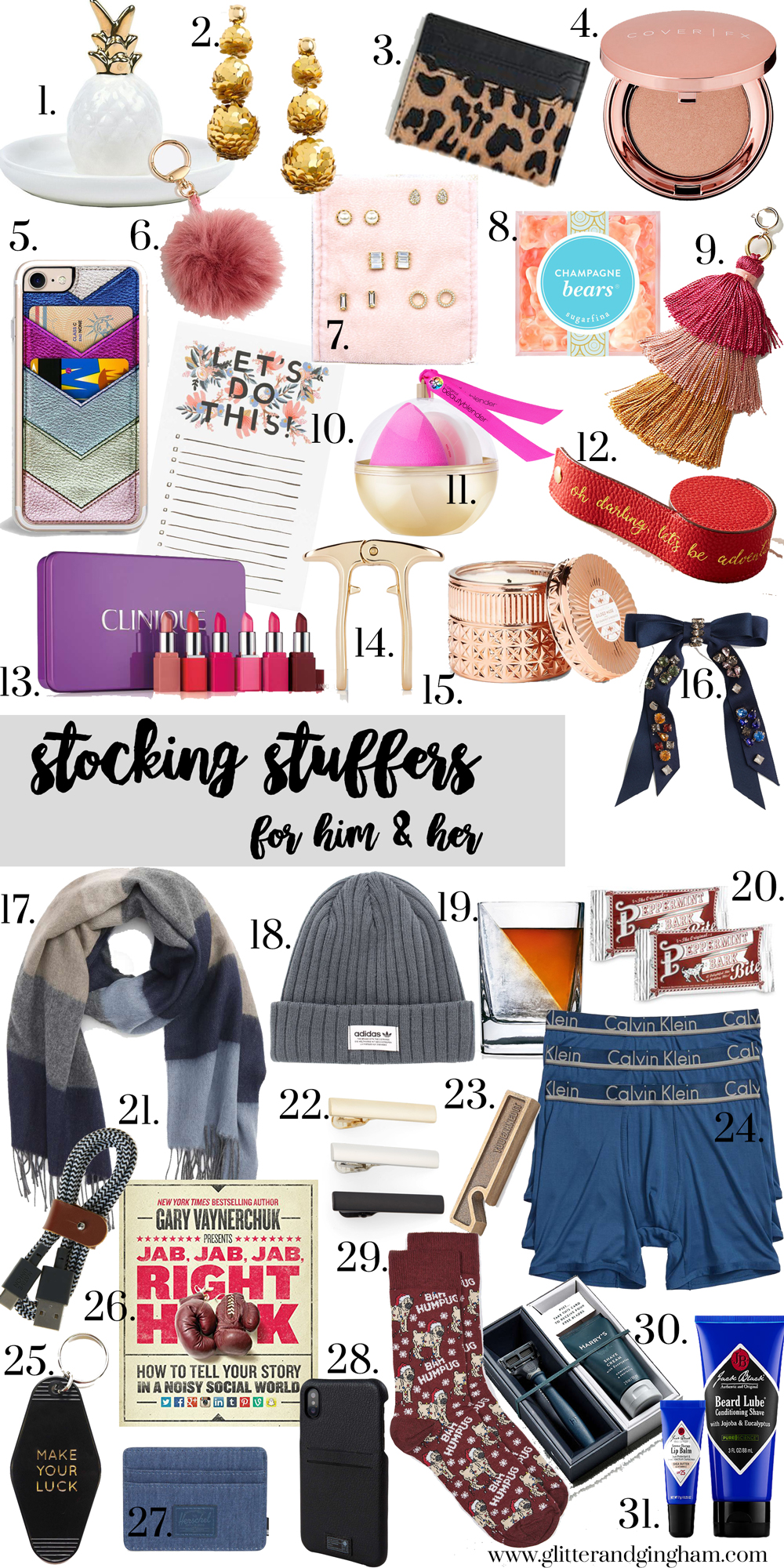 Happy Friday y'all! I am wrapping up Gift Guide Week with my favorites:: stocking stuffer gift ideas! I say it every year & it's still true, but opening up my stocking is my favorite gift to open on Christmas morning. It's just so fun and there are so many cute little thoughtful gifts that go into a stocking. I almost love putting one together for Tyler more though! Because of my love for stockings, I'm sharing 31 stocking stuffer ideas for y'all today!
For Her:
My favorite stocking stuffers for her:: these earring set (how fun!) and it's such a good bang for your buck. I have this little hair bow & it's just adorable! And who doesn't love a good notepad (especially when it's cute!)?!

For Him:
My favorite stocking stuffers for him:: this book, you can't go wrong with a Gary V book! These pug socks are a fun second (they're definitely going in Tyler's stocking!). And these little peppermint bark packs are the perfect little stocking stuffers! Everyone loves peppermint bark, right?!

Check out the rest of my holiday gift guides::